New from Urbatek, a part of the PORCELANOSA Grupo, XTONE is a sintered mineral compact that offers a complete solution for architects and interior designers. A versatile material, XTONE is perfect for the development of sophisticated surfaces and innovative design. Durable, elegant and functional, XTONE's varied thicknesses and large format surface, allows many different kinds of ideas to come to life, including worktops, interior and exterior cladding, furniture and flooring.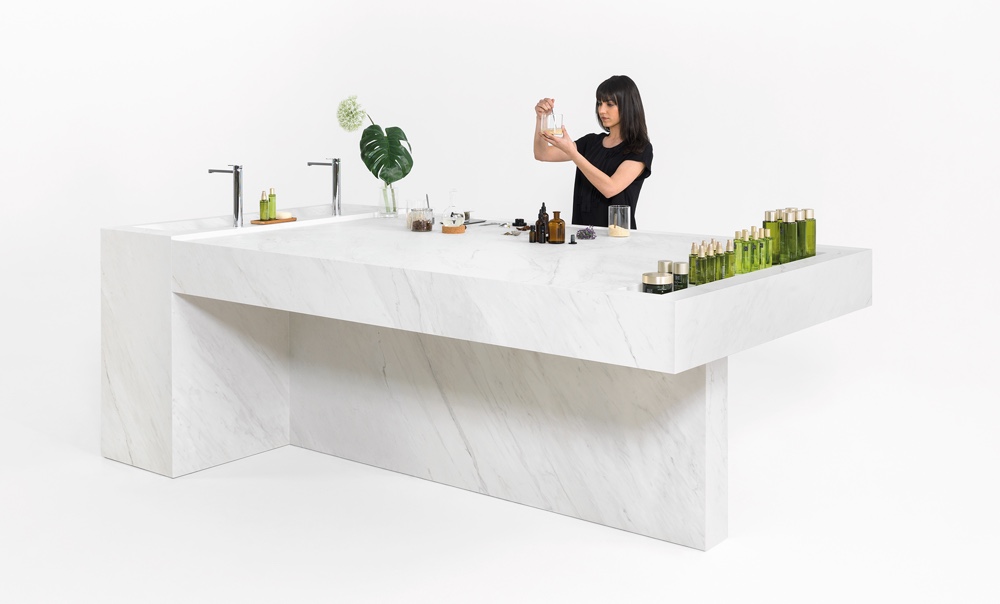 Advantages of XTONE
With its advanced sintered mineral compact—obtained from the purest natural minerals, combining the elegance of stone and the technical properties of ceramic—XTONE is truly a high-performance surface, and boasts a number of advantages:
XTONE is hygienic and prevents the spread of fungi and bacteria, making it ideal for direct contact with food. It is waterproof, with its non-porous sintered compact able to stop any absorption of liquids. XTONE is easily maintained and easy to clean. UV-resistant, it is unalterable to UV rays. With its solid compact form, XTONE is also resistant to ice and frost and to fire and high temperature. Moreover, it is scratch and impact resistant, and chemical and stain resistant. With a thickness of 12 mm, XTONE has an unsurpassed bending strength. And this unique, high-quality material is 100% natural and recyclable.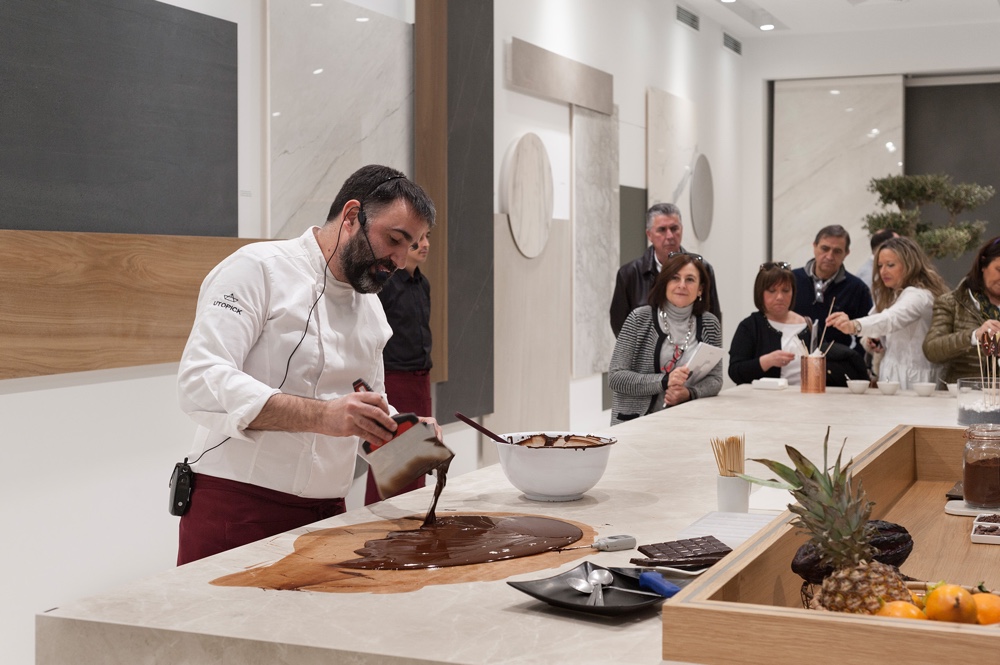 Applications
XTONE is available in a range of white, neutral, beige, grey and black tones. Dependent on its size, XTONE is also available in a number of thicknesses, for example: 154×328 cm with a 12 mm thickness, or 150×150 cm with a 9 mm thickness. Entirely customisable, XTONE can be adapted to the needs of an individual project, so offering complete creative freedom. Whether it's a worktop, bench, sculpture or staircase, XTONE is ideally suited to the task at hand.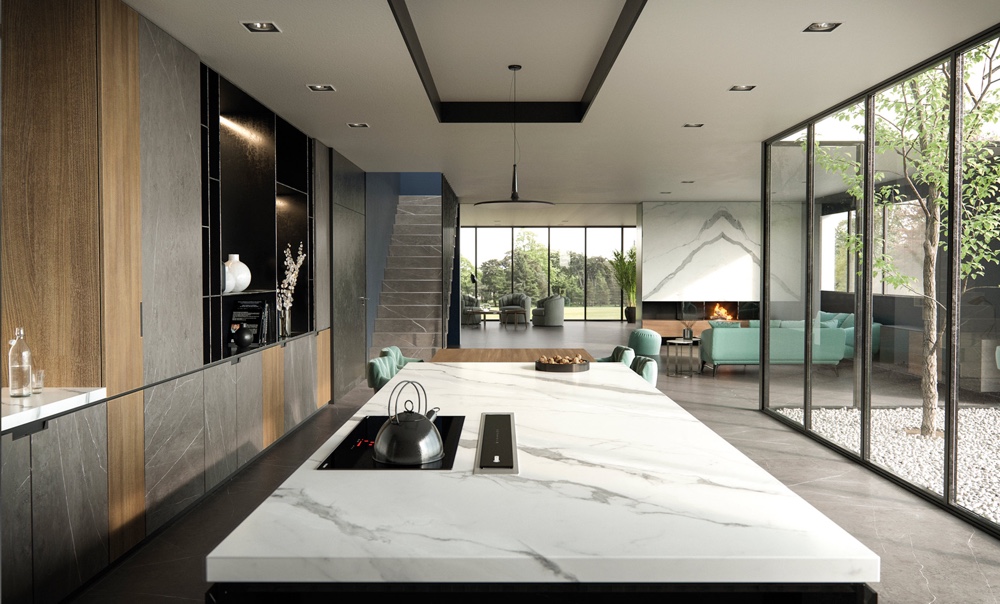 Collections
There are nineteen XTONE collections, a selection of which include:
Moon White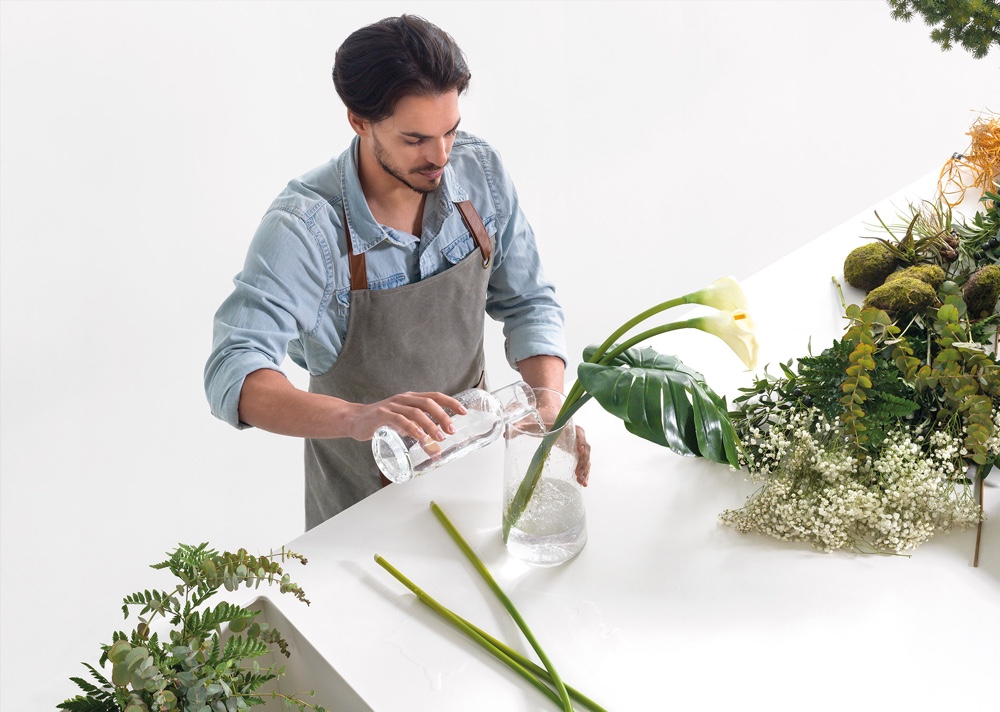 Moon White is a uniform white surface in a dazzling shade of white.
Kala White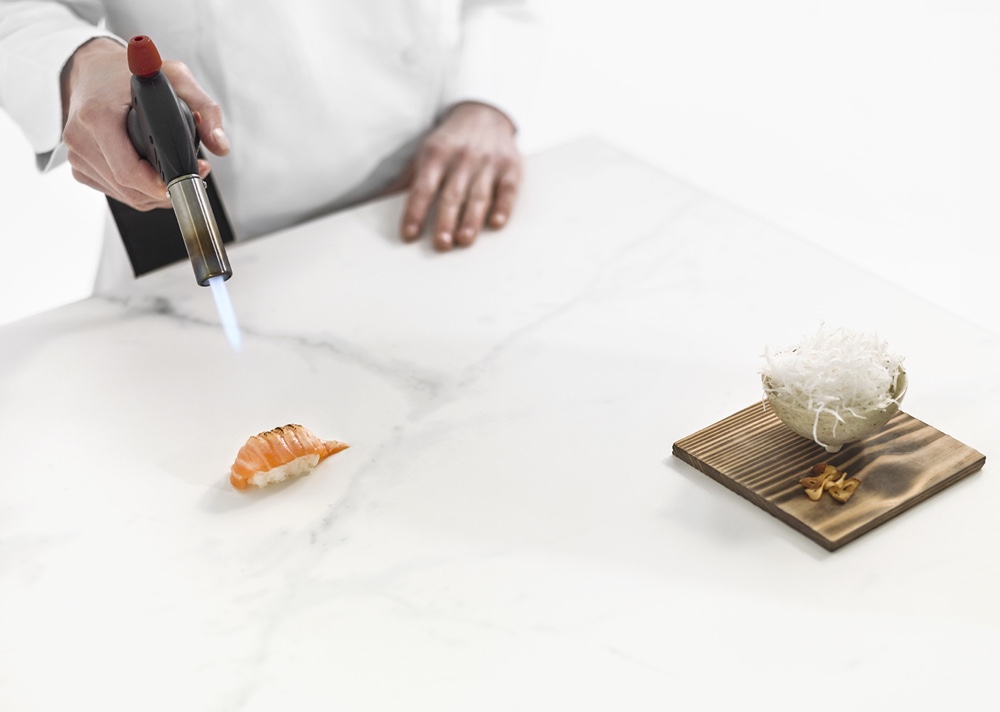 Emulating marble with clear grey veins, Kala White is a tribute to the timelessness of white marble. The above image demonstrates XTONE's fire resistant property.
Nuba White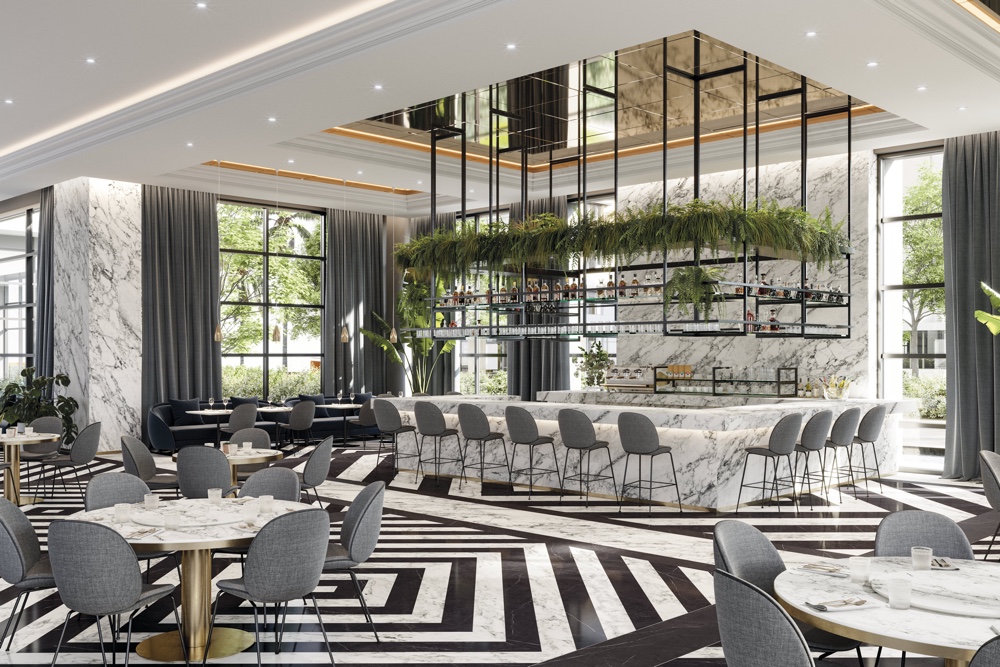 With intense grey and black veins, Nuba White has immense visual depth and aesthetic appeal.
Porto Grey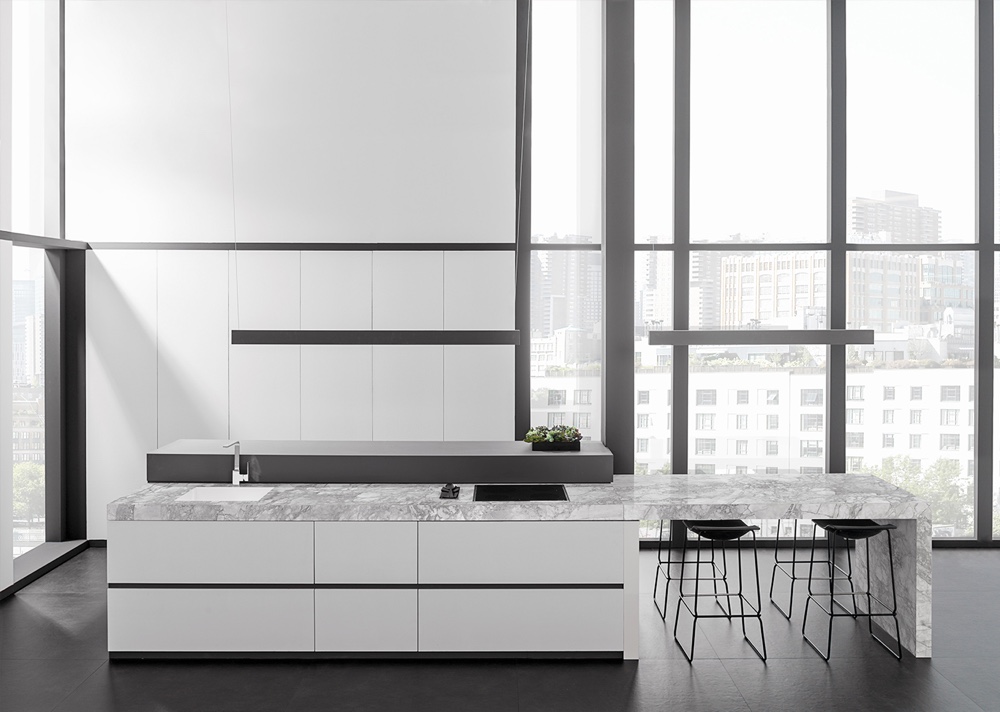 Drawing inspiration from Portobello marble, Porto Grey has a quintessential criss-cross-veined pattern.
Aged Clay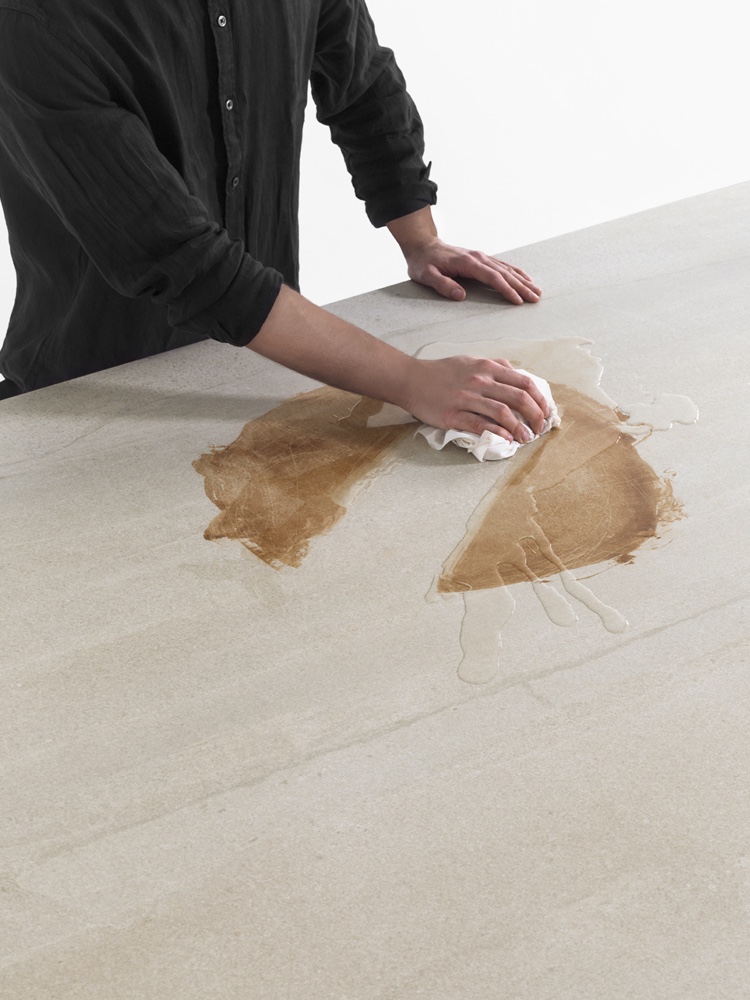 Aged Clay reproduces sandy grey calcitic marble on a uniform, grainy background. The above image demonstrates XTONE's waterproof quality and shows how the surface is easily maintained.
Liem Dark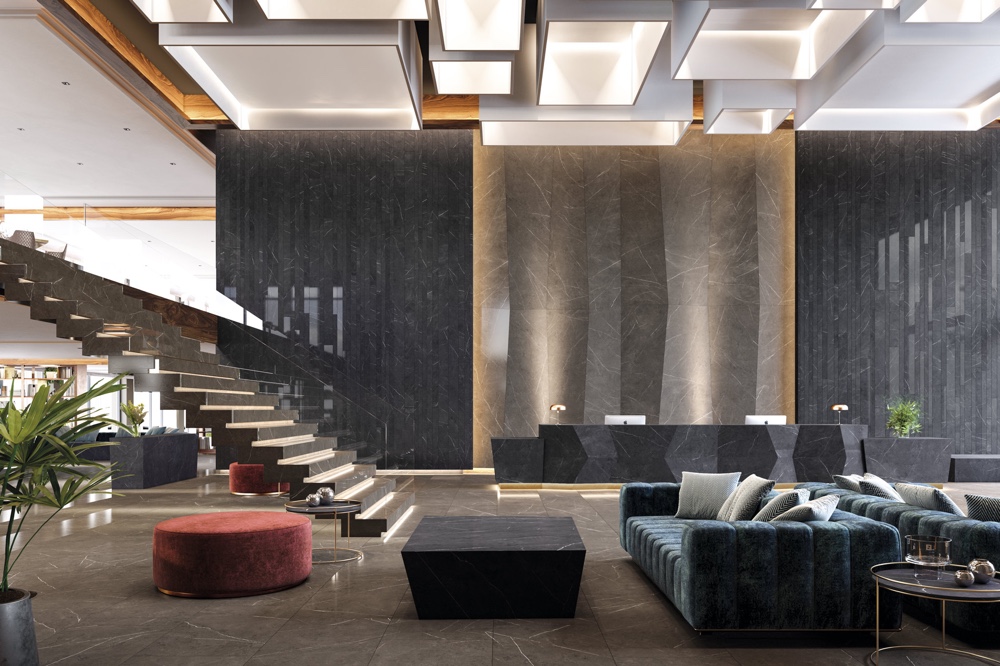 A restrained tobacco–grey marble colour, Liem Dark (shown in the flooring and centre wall in the above image) has a unique versatility, owing to its fine, criss-cross-veined pattern.
Liem Black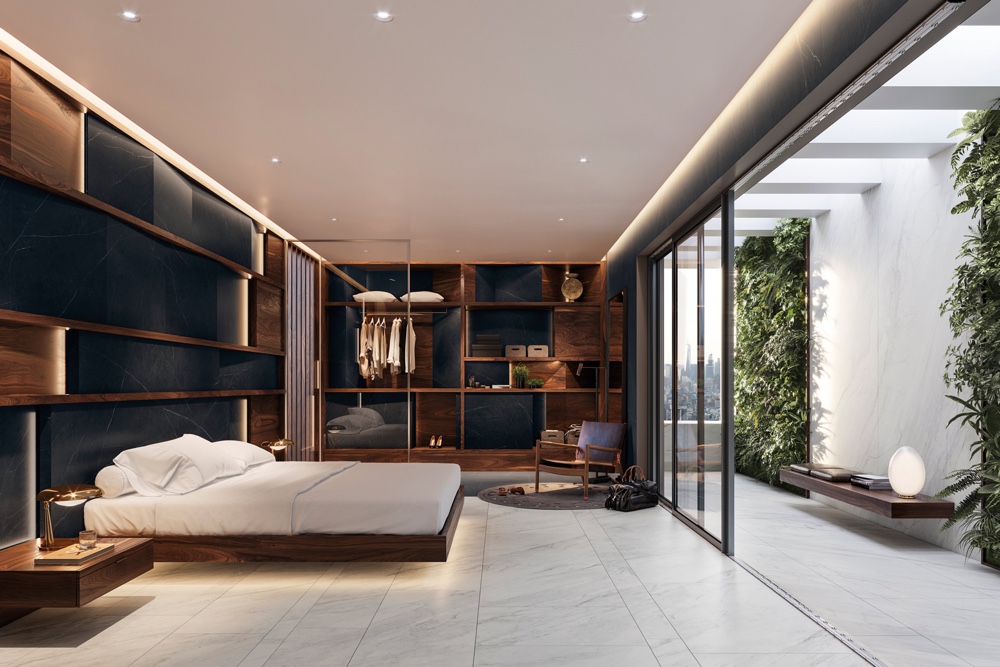 A supreme black-coloured marble (shown on the walls in the above image), Liem Black's white veins are elegant and extremely fine. It has a wonderful air of sophistication.
Bottega Caliza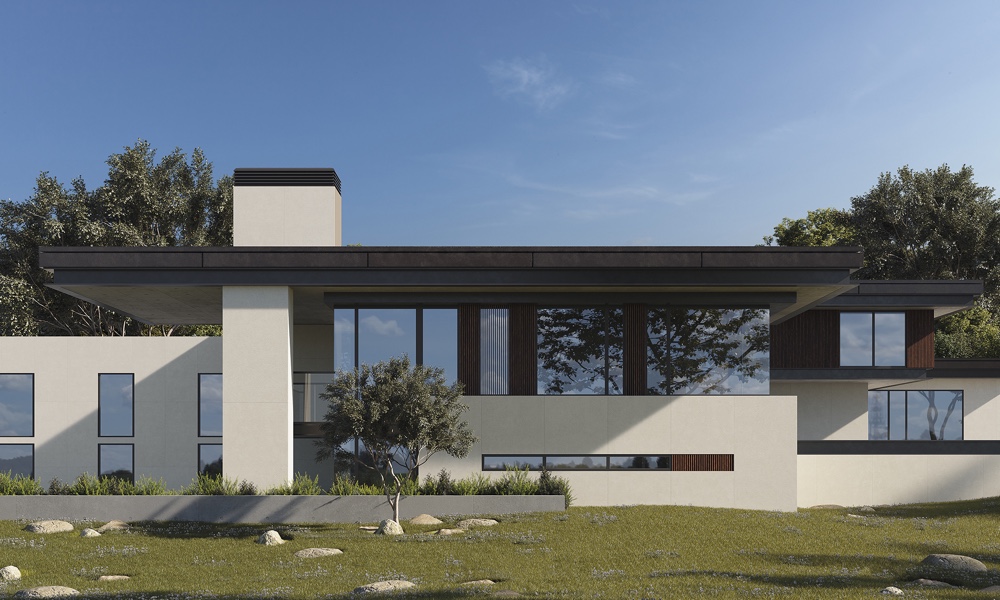 Beige in colour, the Bottega Caliza version of XTONE appears naturally warm and soft. The above image demonstrates XTONE's use in architectural cladding.
Bottega Acero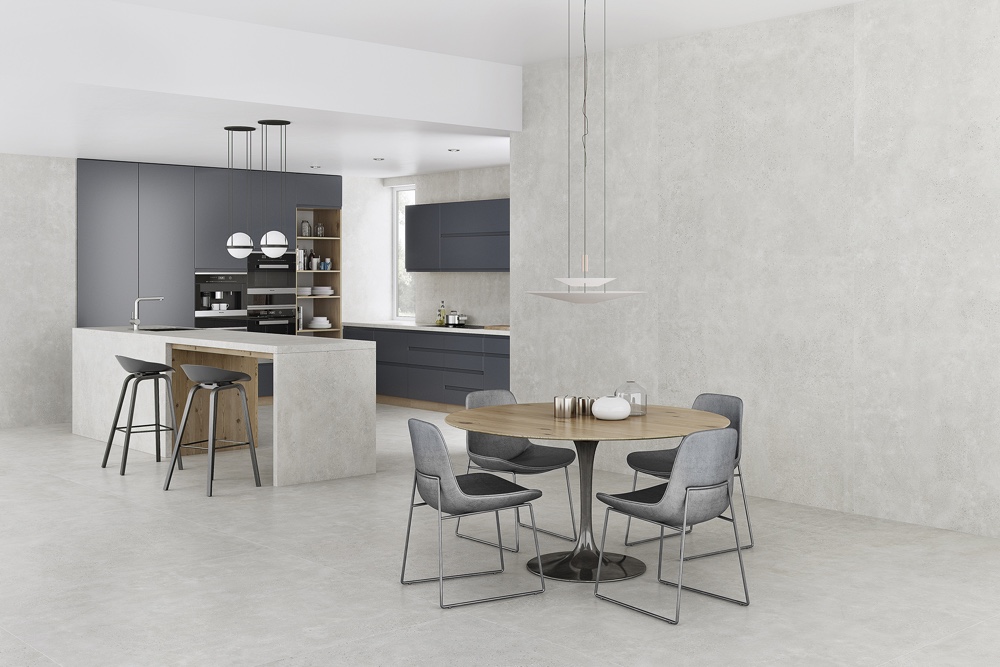 The above image showcases the application of XTONE across a number of surfaces—walls, flooring and counter.
As well as the above collections, XTONE Matter is a range of more solid XTONE colours that showcase a mix of cold and warm, light and dark, quiet and intense hues.
All images © Urbatek Ceramics S.A.