In the constrained urban setting, space matters immensely. Every square foot of space needs to be put to use and a tough terrain is never an excuse. Nestled on a residential lot with a rocky landscape, House CB125 designed by JVL Arquitectos is one such contemporary home which works around obvious constraints to create an inviting and relaxing living environment. The lot the house sits on is not just rocky, but is drastically uneven. Complicating the matter further was the homeowners need for a cost-effective house that would be built on the land without moving the earth in any drastic fashion. This gave birth to a floor plan where multiple planes and structures were united with flowing design and a curated garden.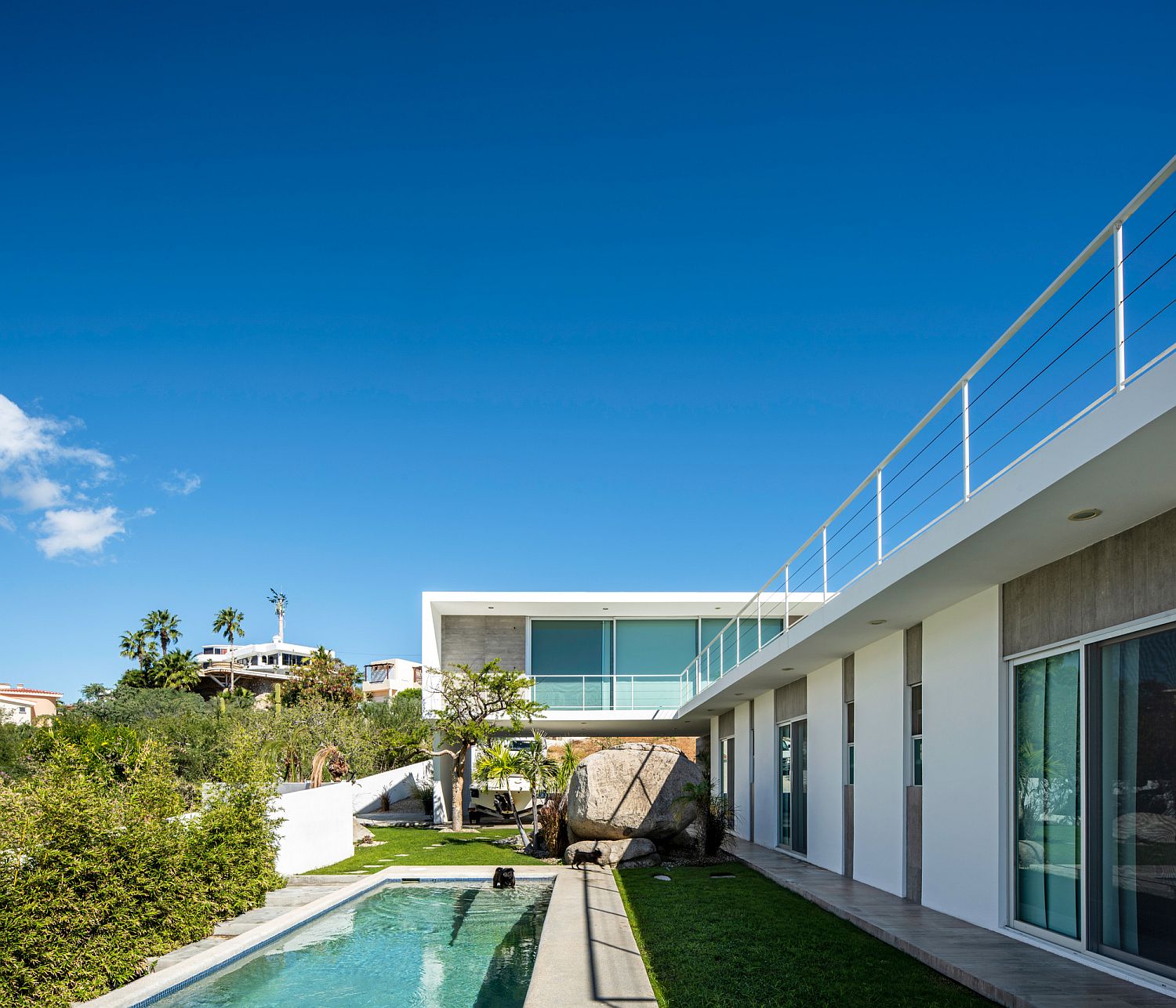 The series of sheltered walkways and outdoor spaces around the main building add to its overall presence while extending the living area into the garden. The swimming pool zone has also been crafted in a way that incorporates some of the rocky, original traits of the site and this has reduced construction costs considerably. With a white, polished exterior, use of clean design and simple straight lines, the home feels contemporary at every turn. Smart windows and ample greenery complete this Mexican residence that goes with the flow! [Photography: The Raws]
RELATED: Indoor-Outdoor Home Design: Multi-Level Garden House in El Salvador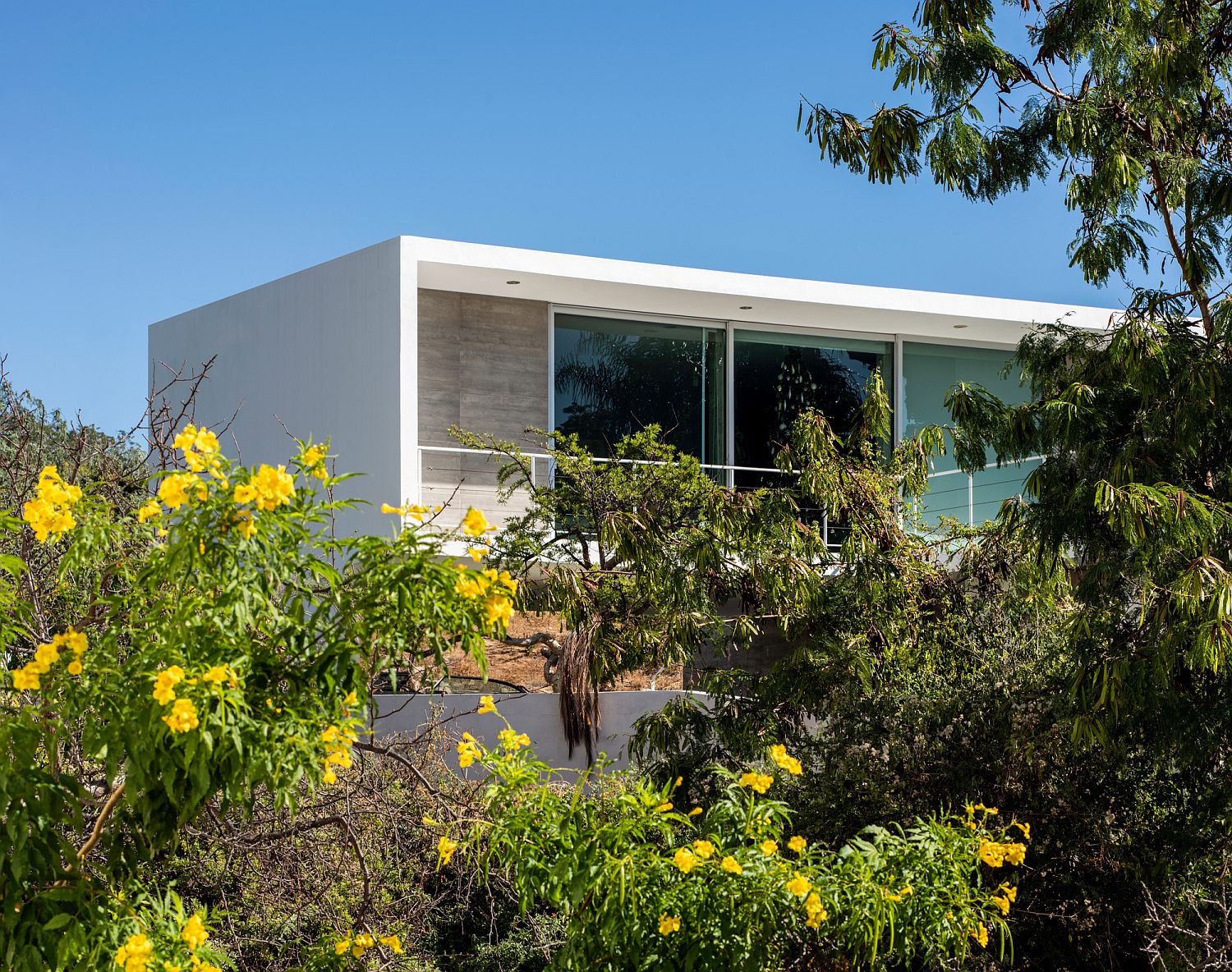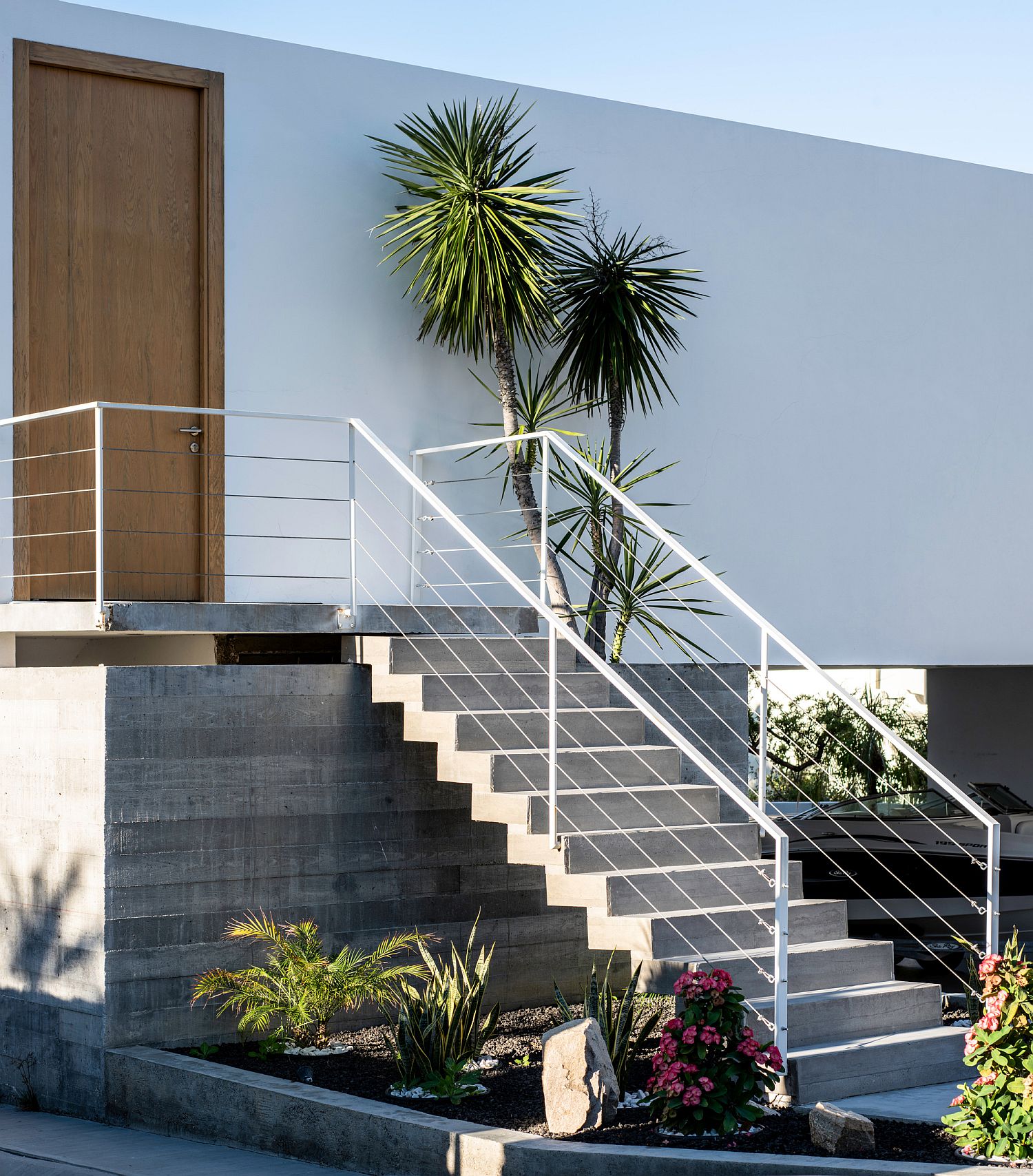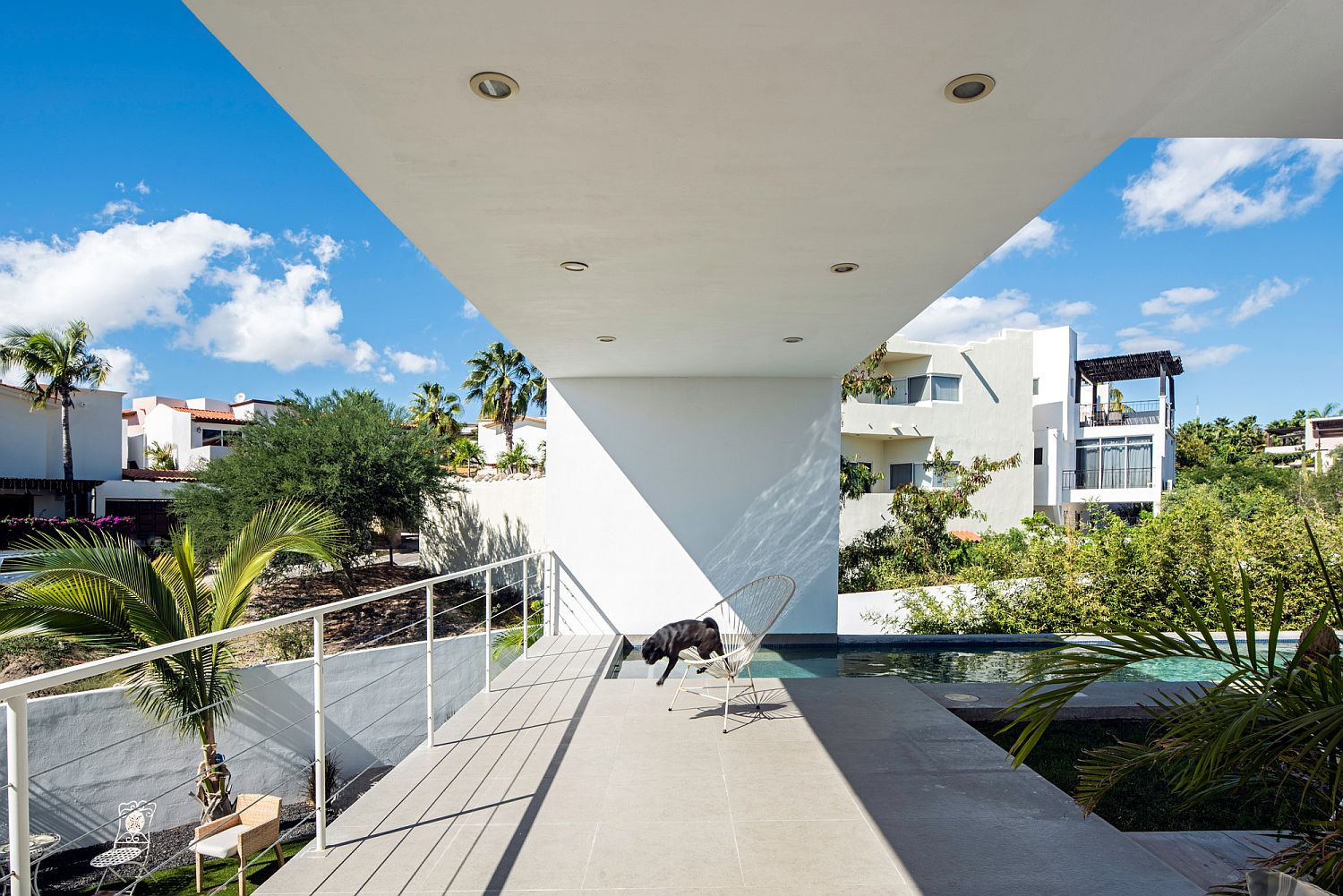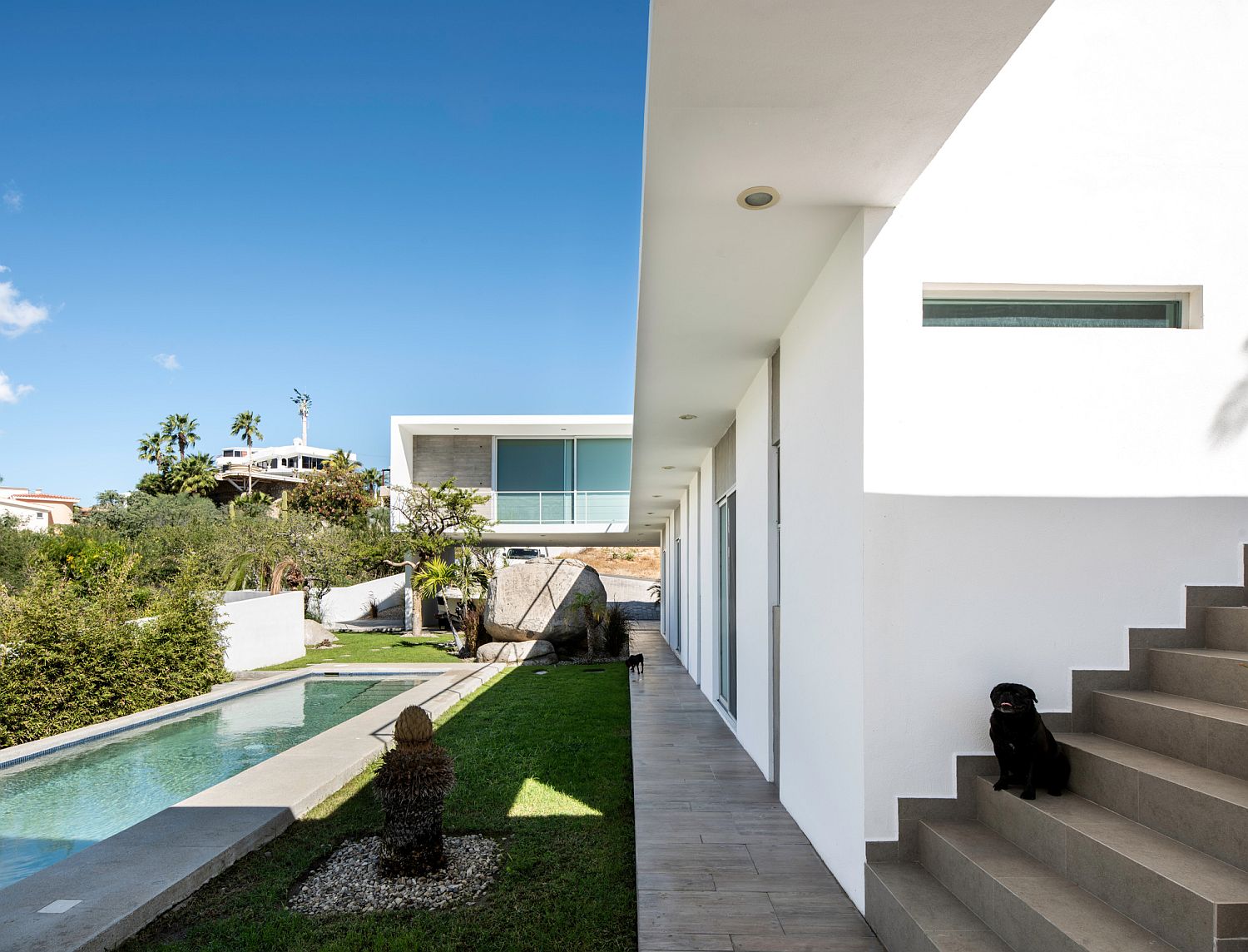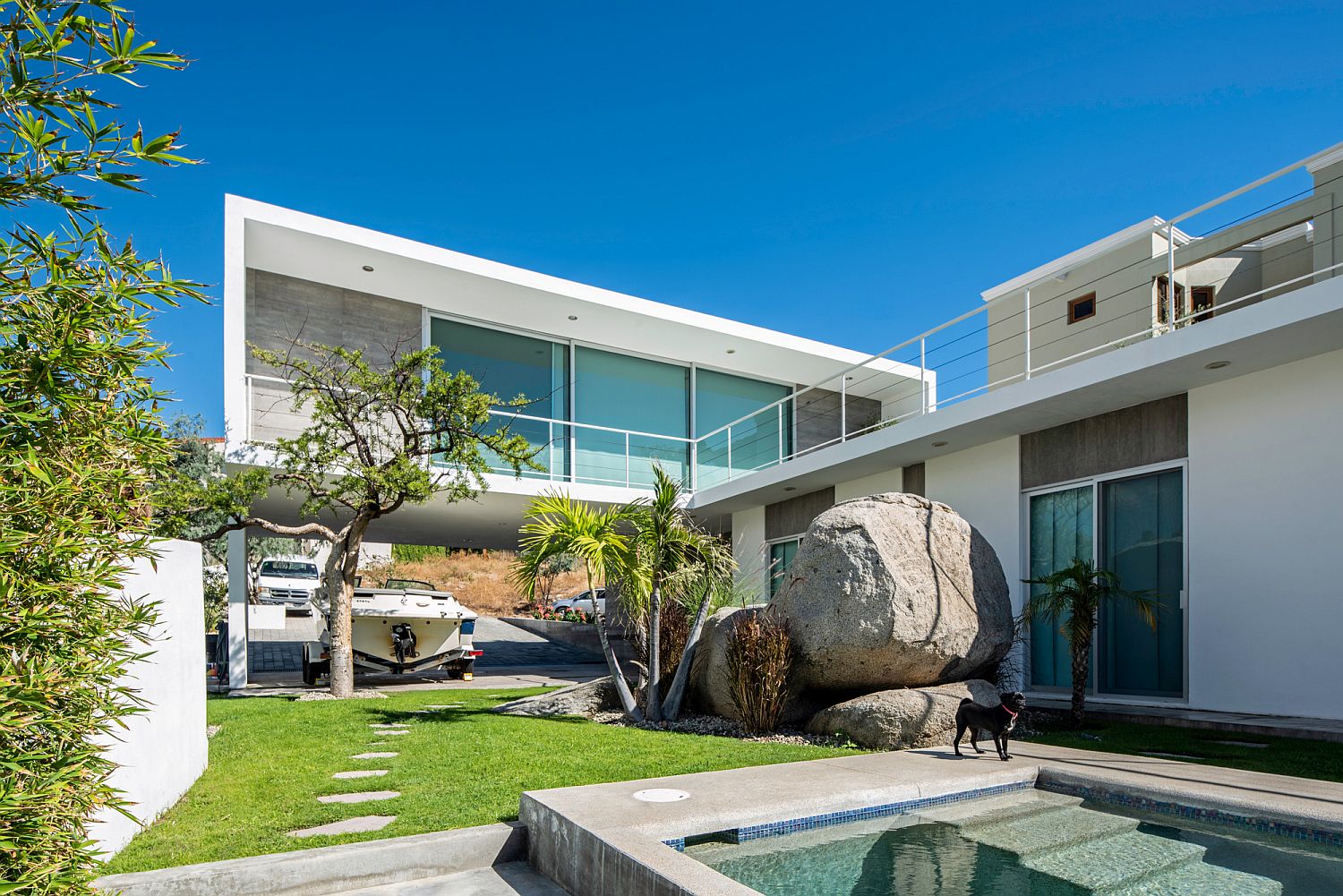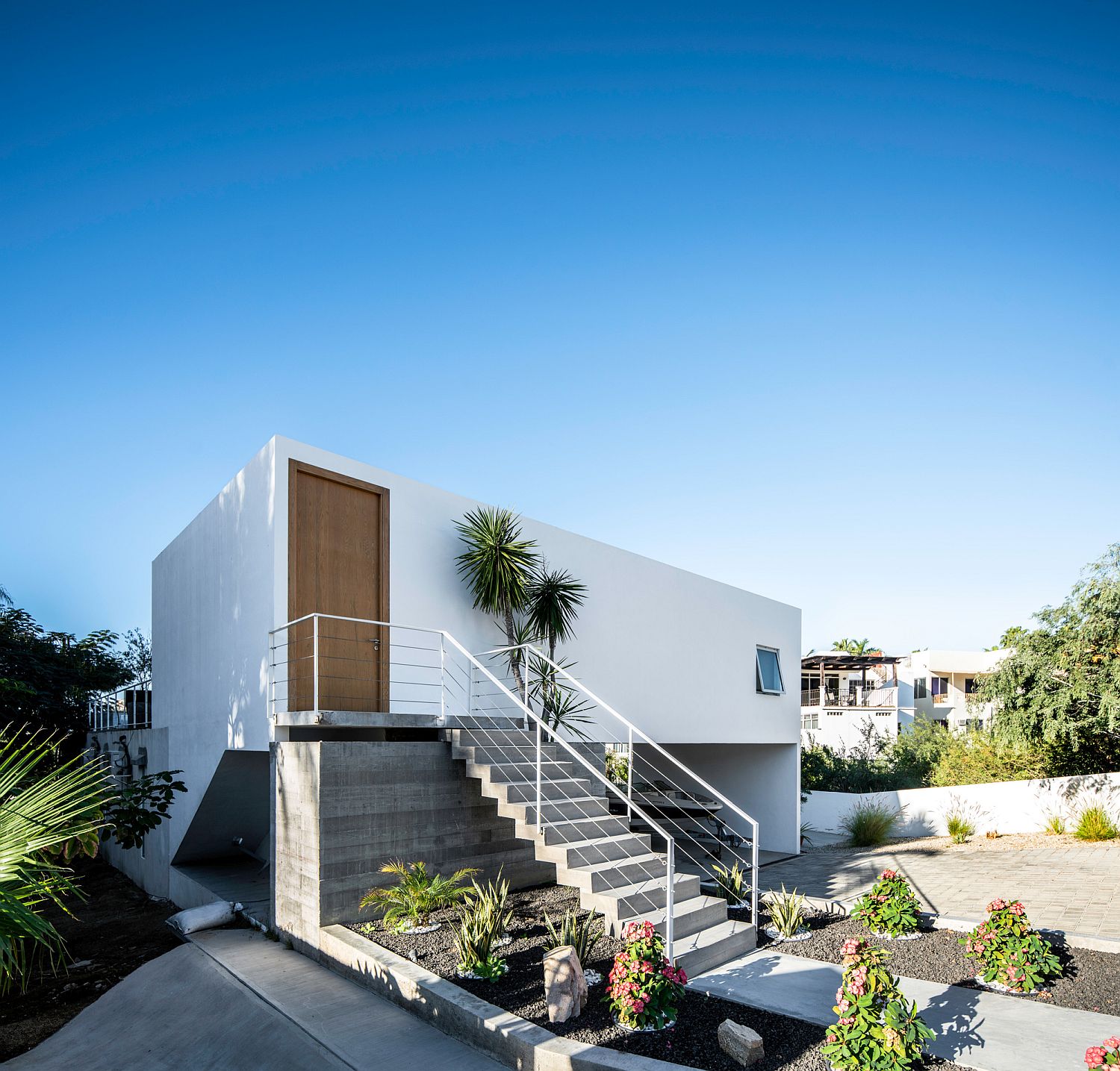 This composition is shaped by two principal volumes that contain the interior architectural programming and that simultaneously create empty spaces that accommodate service areas and exterior recreational areas. The functionality of the project lies in the connection of the spaces, creating natural flows between interior and exterior spaces.
RELATED: In the Foothills of Franklin Mountains: Multi-Level Family Home in El Paso