If you are trying to get your home to have some more wood and give it that feel, you are on the right path. This is because we know just how it feels to have wooden decorations in a home, whether rustic wood, modern wood, bamboo, or whatever else. So long it is in the family of wood, it is a great addition. Having wooden home decor gives your house a feel of warmth, adds a very unique touch especially if used creatively with well thought out wooden decor. You are surely going to have loads of "where did you get this?", and "wow, this is so amazing" kind of compliments.
Let us tell you one thing about wooden decor; their beauty ALWAYS stand out. Want a home with a wooden difference? Here are some of the sweetest ideas you can try out. There are different ideas to fit different areas of decor you might want, so you have lots of options and inspiration in creating your beautiful wooden home decor.
1. Wooden lights and Lamp Shade
Let's talk about your lightings. When it comes to your bedrooms, living room, and kitchen, wooden lights can add a very beautiful look. Wooden lights or lamp shades give that extra touch of classy to your rooms, and you can have them as your lamp material, such that your light is attached to it or as lamp shades that cover and reflect the light. There are numerous designs to create for wooden lights and shades, so much that you would not believe wood could create such. For this kind of design, you can use timber, bamboo, rustic wood, and so many other options.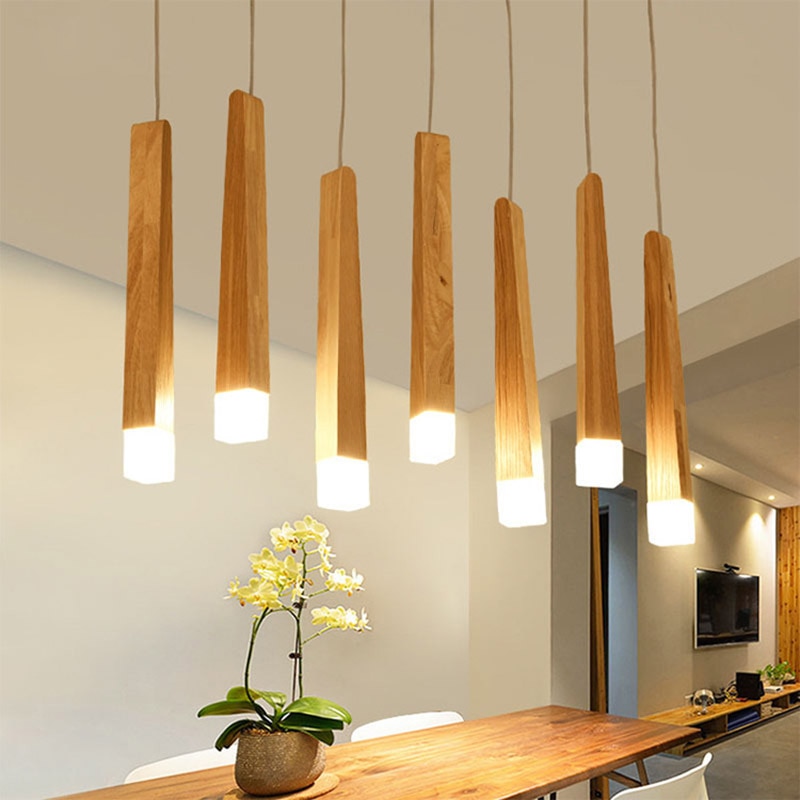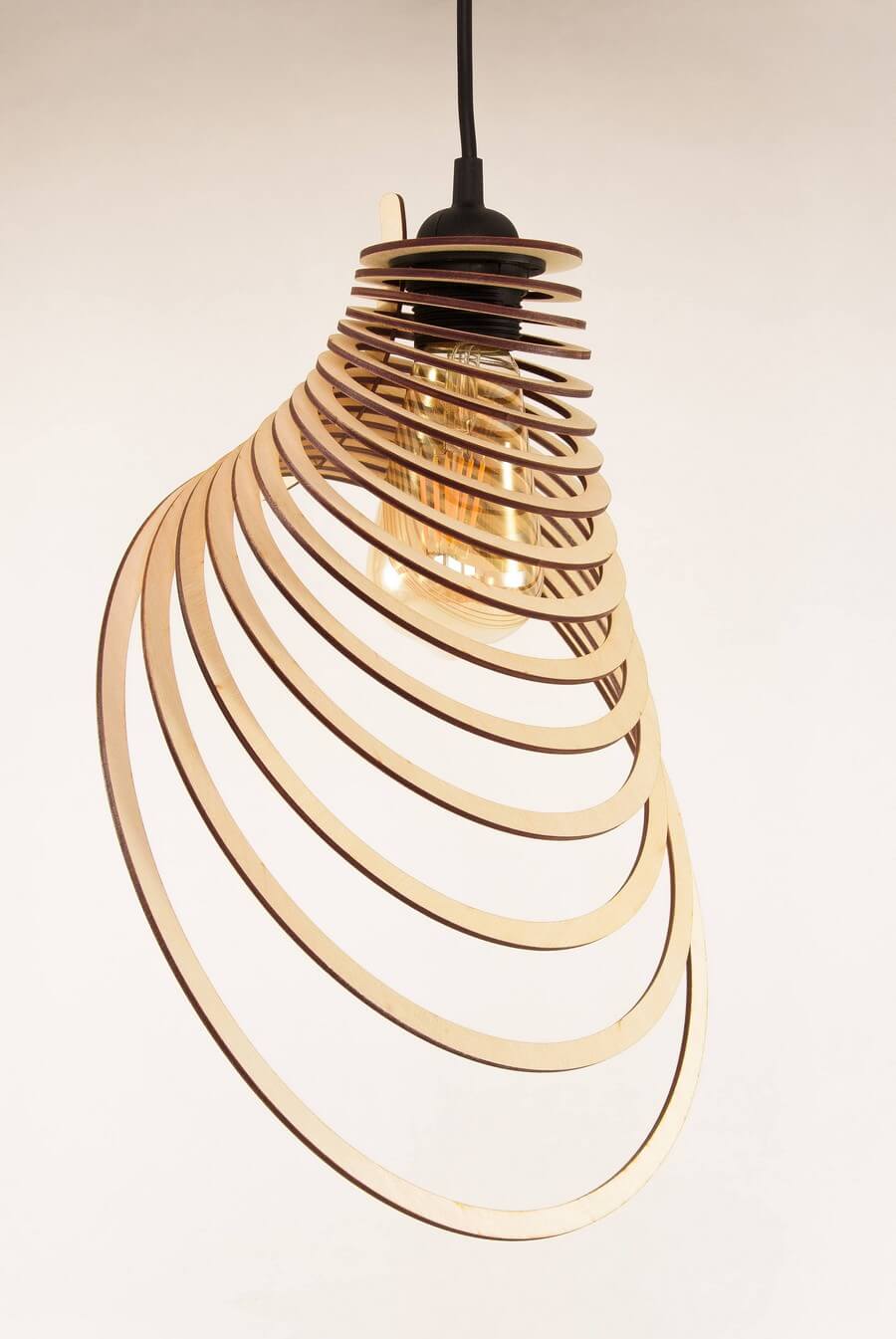 2. Wooden Flower Vase
Decor ideas to beautify your space with flowers? Using wood for such is very recommended. The great thing about this is that you can use it for outdoor or indoor decor and it would work perfectly. There are variety of wooden designs to use that will stand out, add character to the room, and give more beauty to the flowers. The flower vases can be big or small, smooth or rough, short or tall, you just name it and you can have it with wooden vases.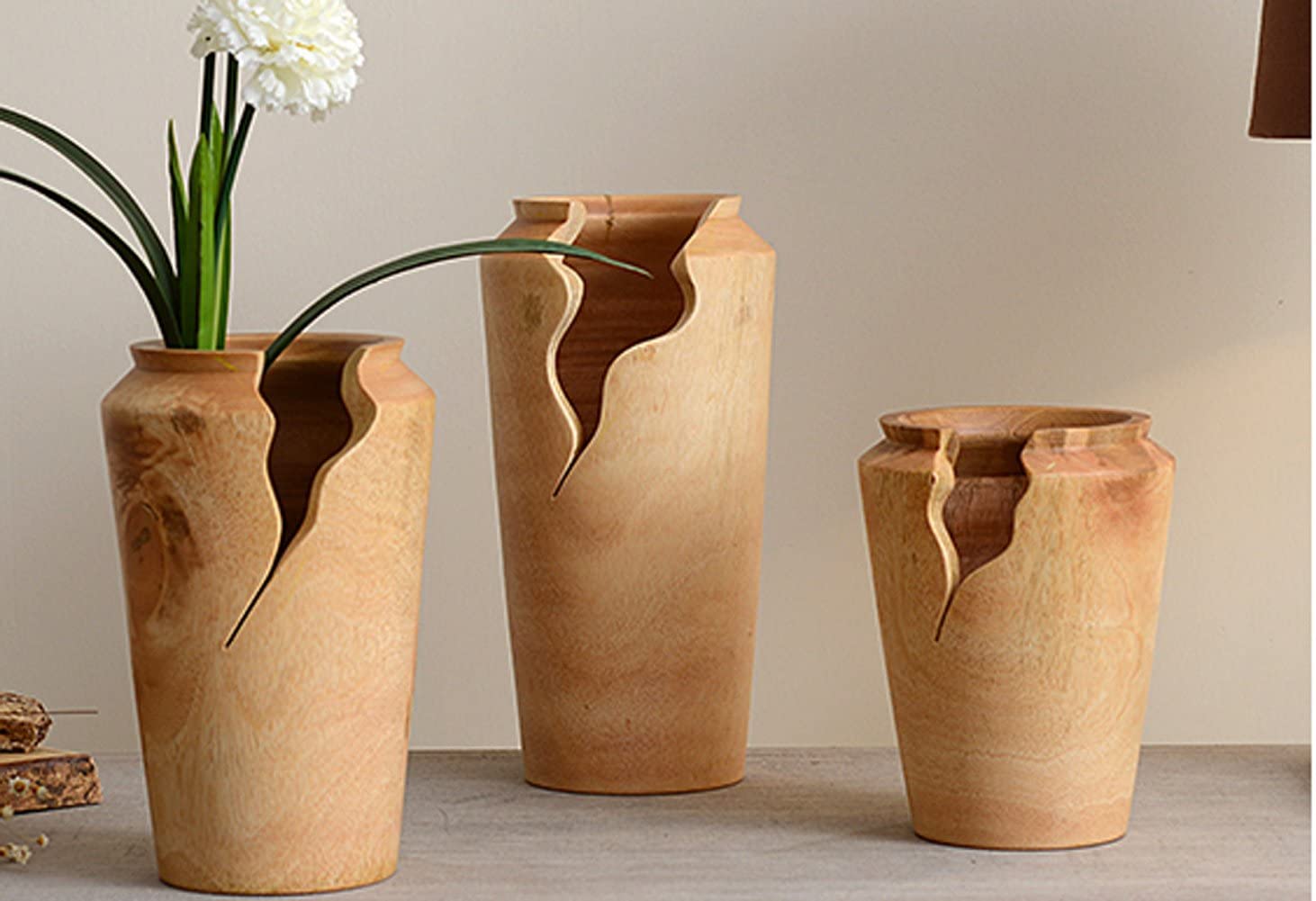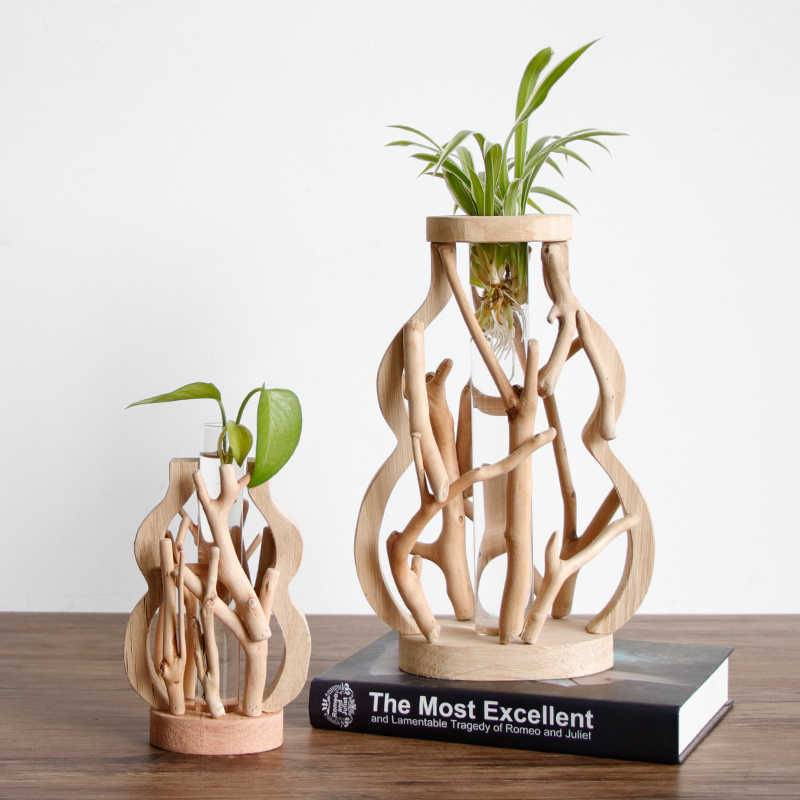 3. Wooden Edged Floor and Wall Mirrors
This idea is fantastic for your wooden home decor. Wooden edges are a beautiful addition to your mirrors. Irrespective of whether they are floor mirrors or wall mirrors, they add a very unique blend to the room. You may even take it a step further by playing with the smoothness and shape of the wood. You can have it be a combination of different pieces of wood, different types or textures. Wooden mirrors are a beauty and it's a perfect idea for your visitors to be the beholders.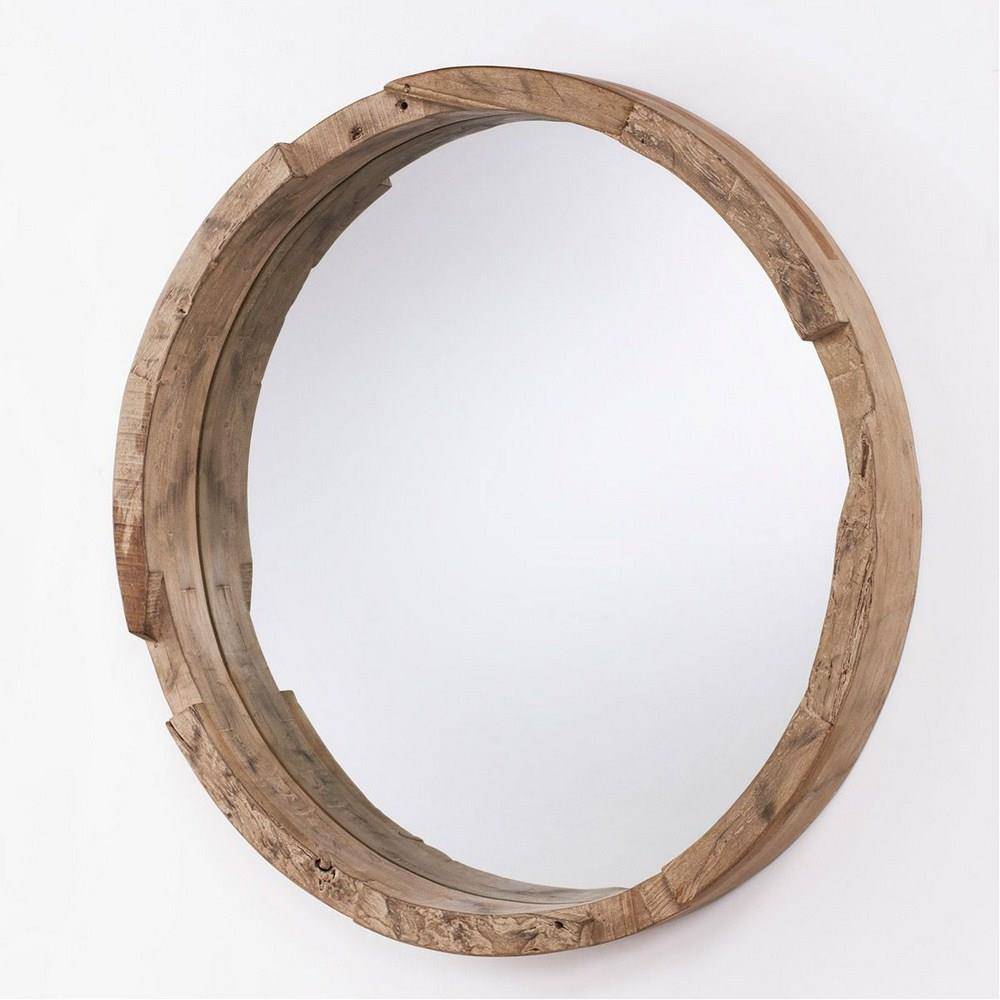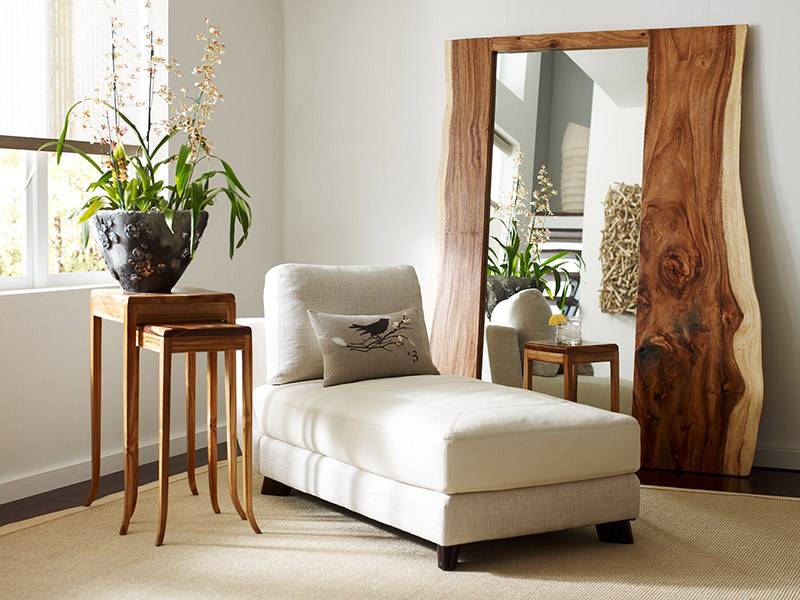 4. Modern or traditional Hallow End Table
It can be modern, traditional, rustic, or whatever other family of wood you prefer. This decor idea is ultimately unique. A log of wood allowed to maintain its wooden feel while still crafted as a piece of decor is amazing. You can use a glass surface on the log or use the wood as the surface with beautiful metallic stands, or simply go wooden all through, irrespective of the variation, this decor idea cannot go wrong one bit. It will be perfect as a center table in your living room, or a side table in your bedroom or dining table. Wherever you place it, it will be a sight to keep for sure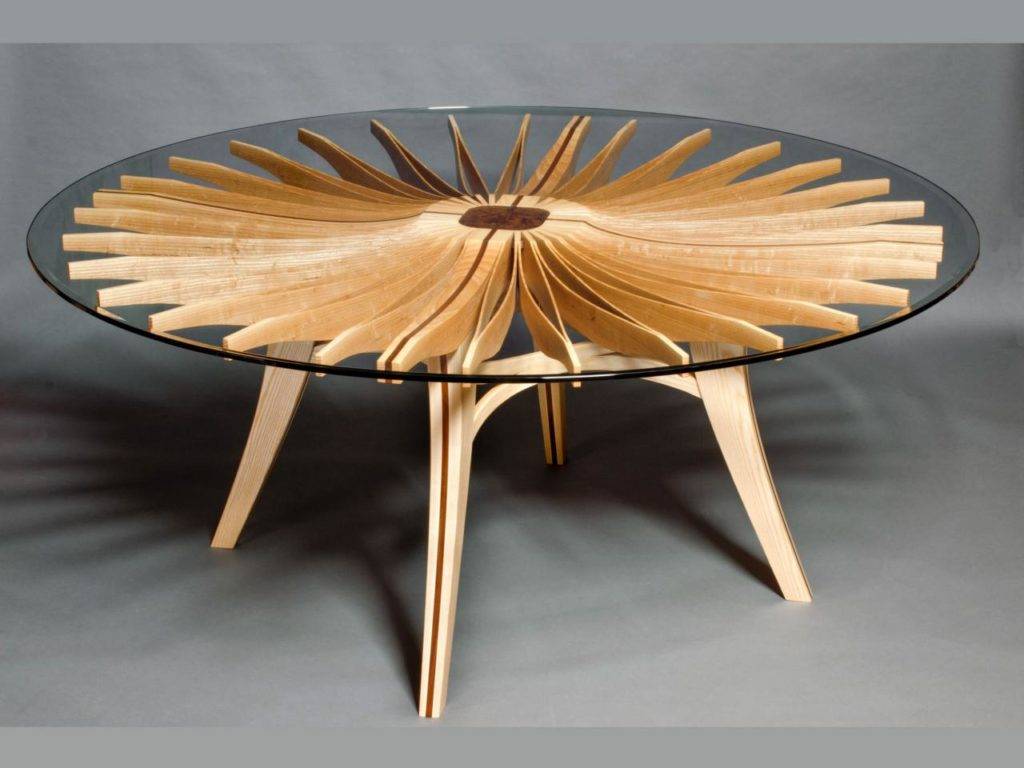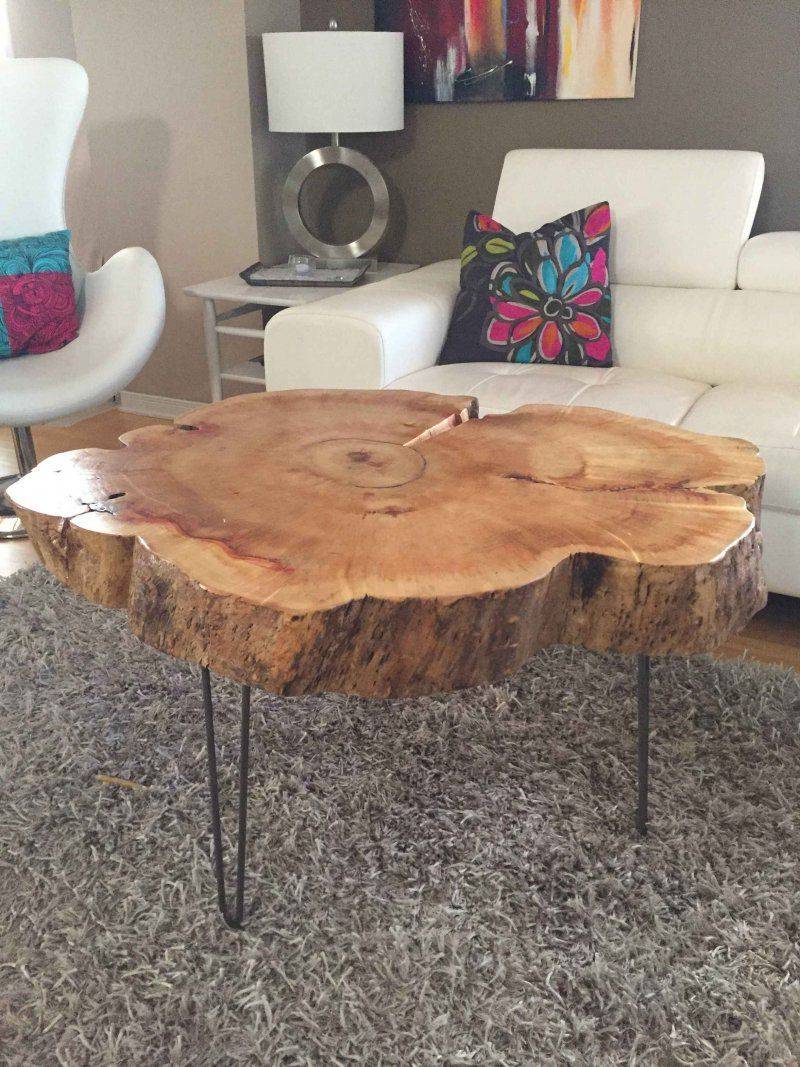 5. Wooden bookcase
A wooden bookcase is the literal definition of elegance. It just preaches that your home is a high class, modern place. Wooden bookcases are very functional because you can create as many partitions as you like and they can fit into whatever shape and sizes you want, so you can maximize space. If you're looking for wooden décor, this one is certainly an option you should go for especially if you're already a book lover.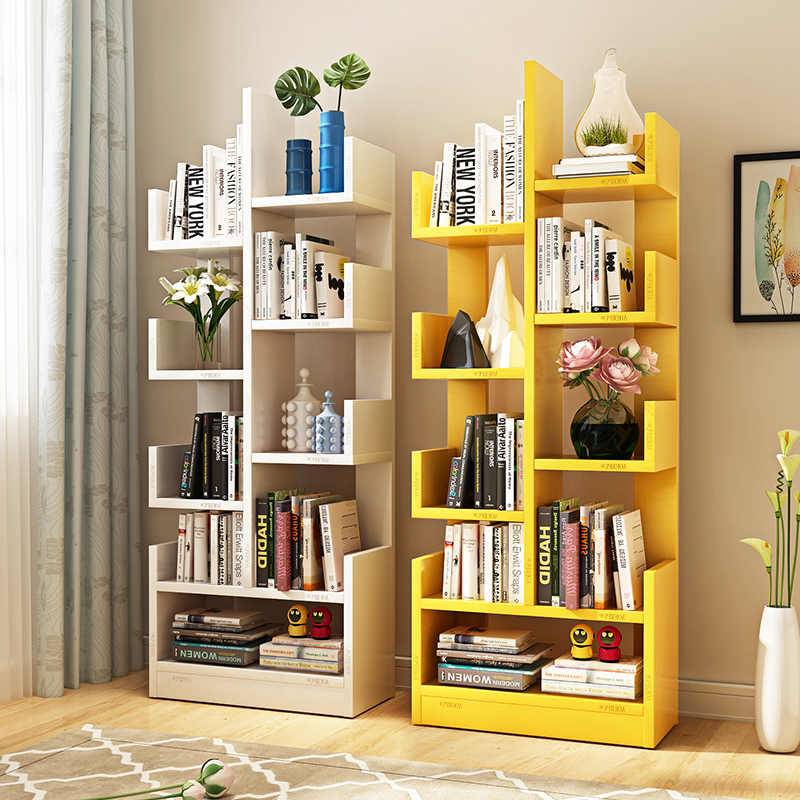 6. Hardwood Coasters for your Drink and Pans
This is one exceptionally beautiful wooden decor idea. Perfect design for your dining table or kitchen, fully functional, blend of aesthetic and usefulness. These wood coasters will beautify your home and give you a graceful feel. In your dining, you will feel like royalty lifting and dropping your cups on it, or as a coaster for hot pans in the kitchen. It is best to go with hardwood for this coaster, along with a sharp and bright shade of brown, you will most certainly love it!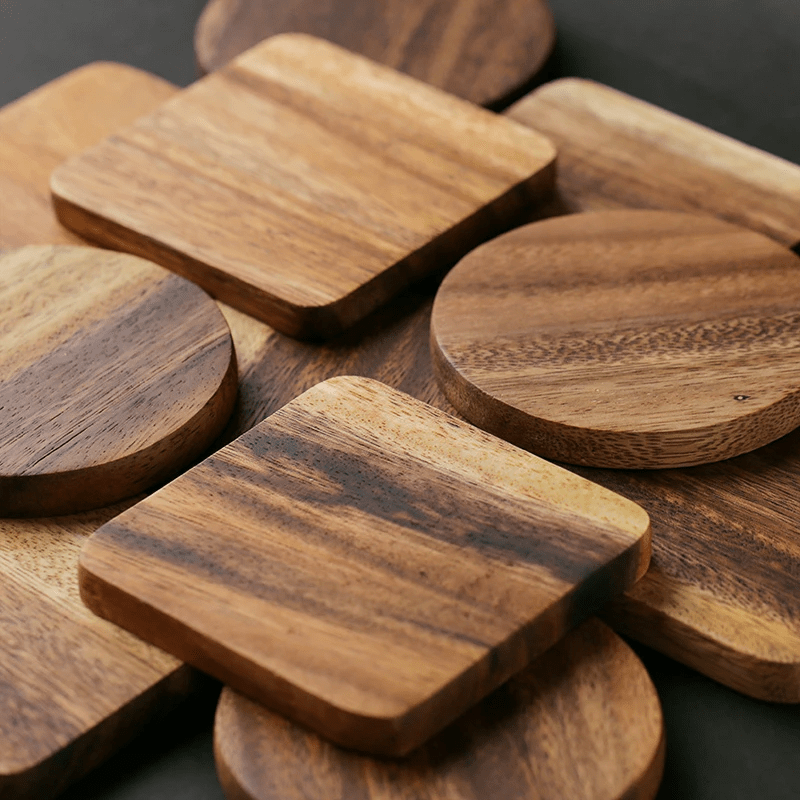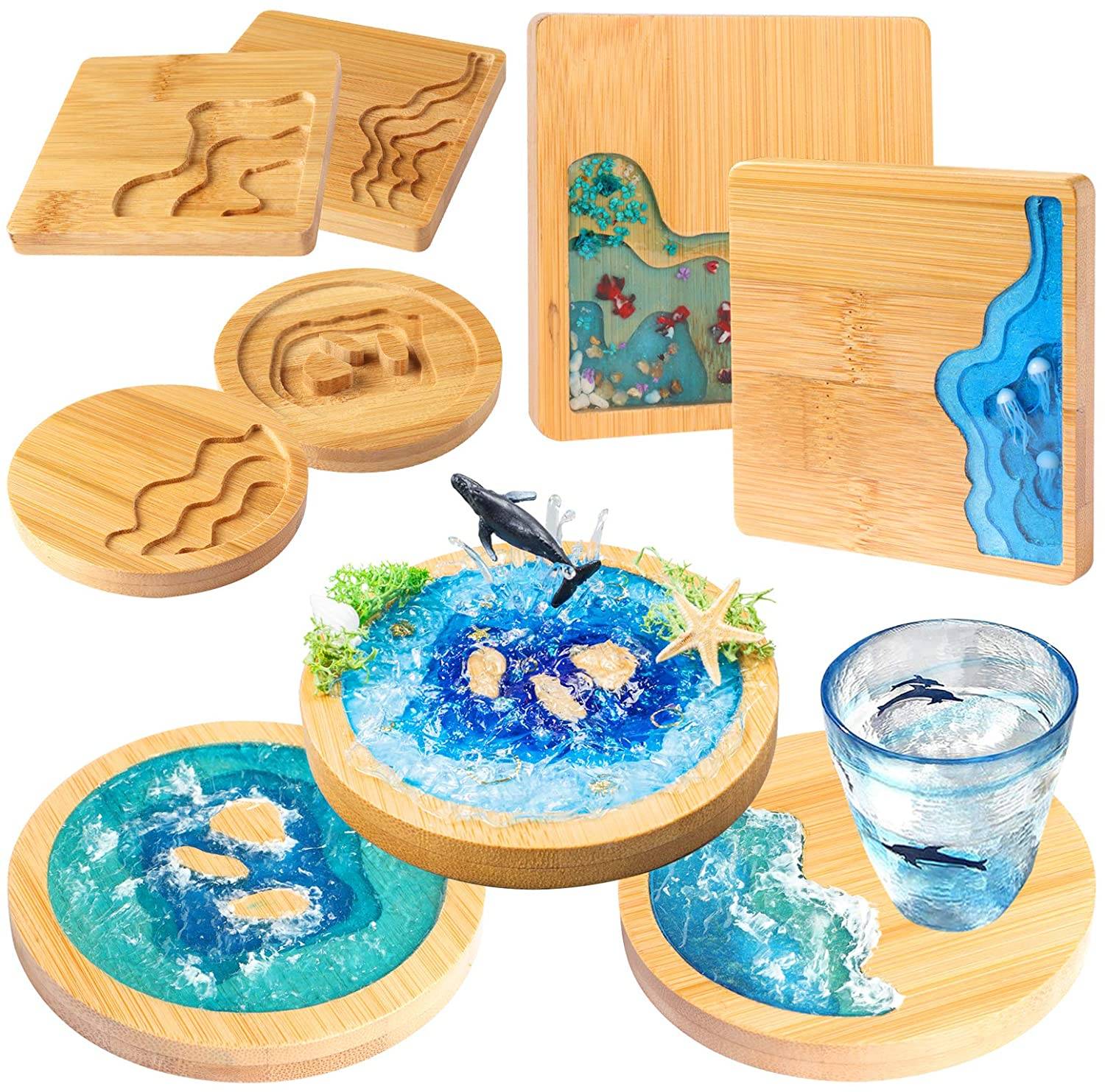 7. Wooden Art Frame
There are many options for wooden frames to beautify your home. They can be frames that contain your pictures or frames that reflect some sort of art. This idea is a very intriguing one because even with other decorative items in a room, a wooden frame will definitely stand out. You can decide to go for something loud and busy or a simple wooden design that sits quietly but reflects beauty irrespective. Having this as a simple decor in your living room will go a long way in amplifying the beauty of your room, so it's surely a YES!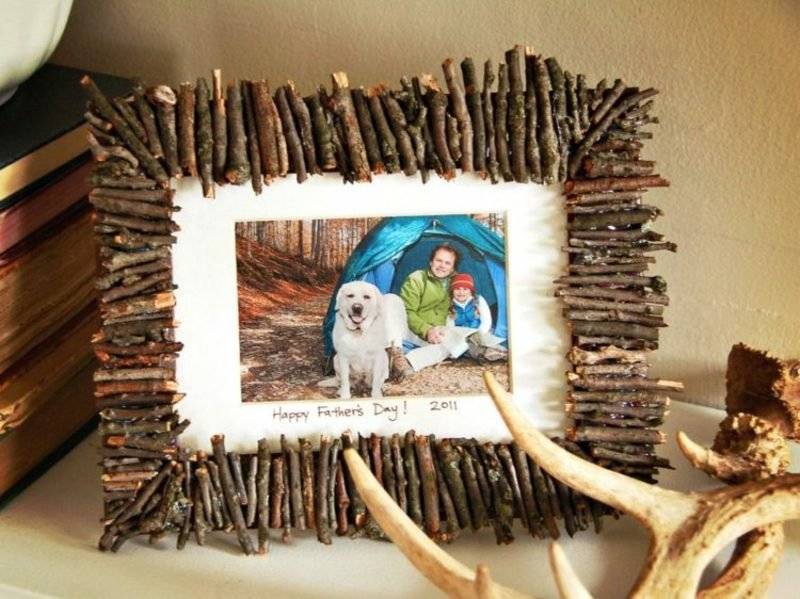 Wooden home decors are diverse and there's a beautiful idea to fit almost every piece of decor that already exist in your home. Your bedrooms, living rooms, and every other part of your house can have the sweet, elegant, and classy feel that wooden designs give. You can choose to go subtle with your designs or decide to go big. Pick any of these ideas, add and remove to each to form something that fits your style and the style you want to achieve for your home. The options are endless and your wooden decor at the end of the day, should make mouths open, and create undeniable beauty in your home.