If you never heard about Norwegian fjords or had a glimpse of their majesty, then we strongly suggest you check them out. It is on the banks of one such stunning fjord, namely Sandefjord that this gorgeous cabin in wood and glass sits. Occupying the edge of the Sand Farm and overlooking the picturesque water body and the landscape beyond, this modern cabin combines classic aesthetics with contemporary finishes and ergonomics. With a wooden framework and a concrete base, the exterior of this Norwegian cabin was crafted by R21 arkitekter using just red-tinted wood and glass.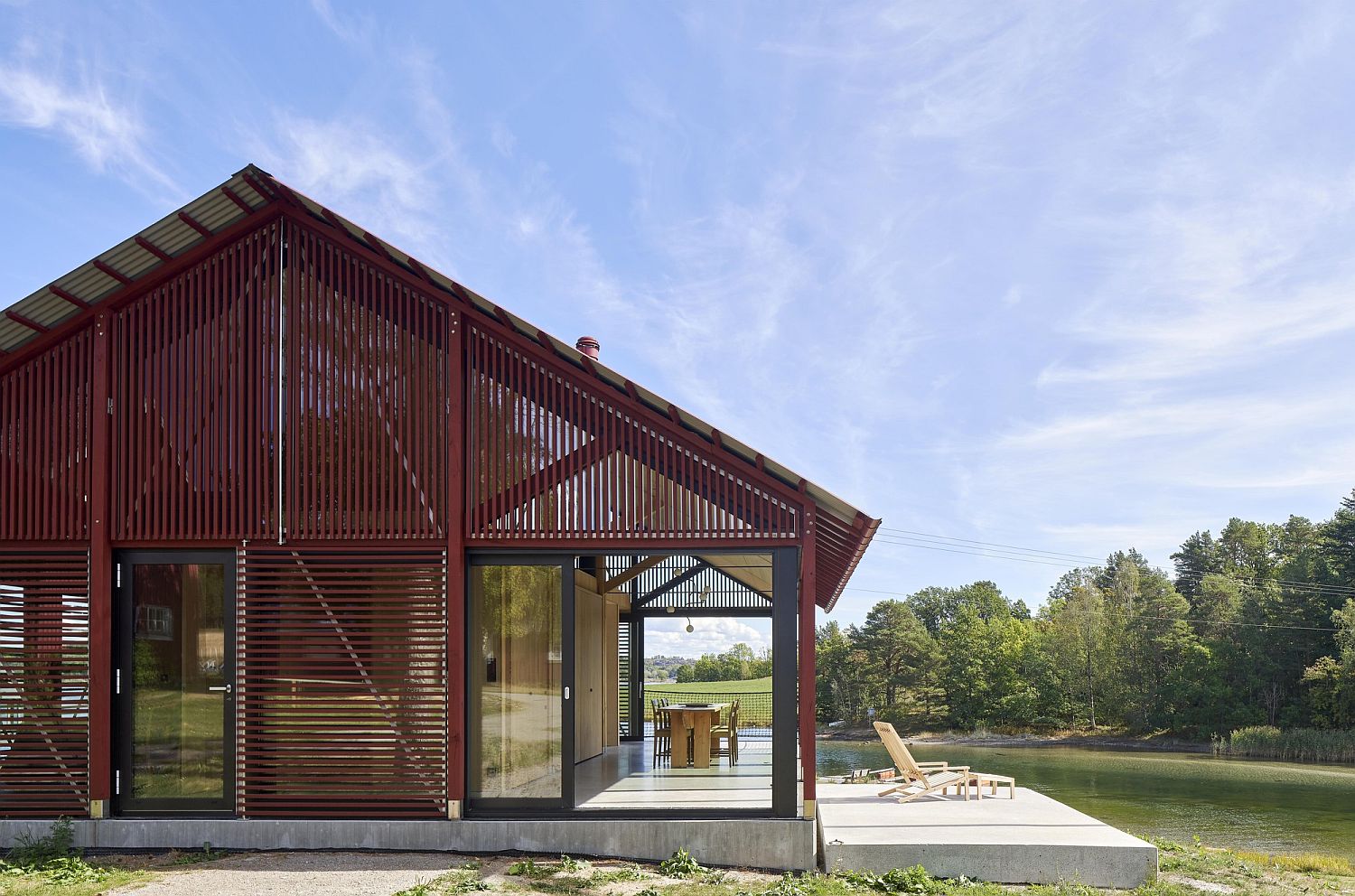 The wooden shutter system of the cabin not only gives it a distinctive silhouette, but also allows the degree of privacy and the amount of sunlight that floods the living area. The design of the cabin itself embraces an open, pavilion-style where the outdoors become an integral part of the living area. With the kitchen and dining area extending this social zone into the covered deck, there is no lack of space here. Even though the public areas seem open to the scenery, the bedrooms are carefully hidden away and draped in wood to provide both privacy and warmth. [Photography: Åke E:son Lindman]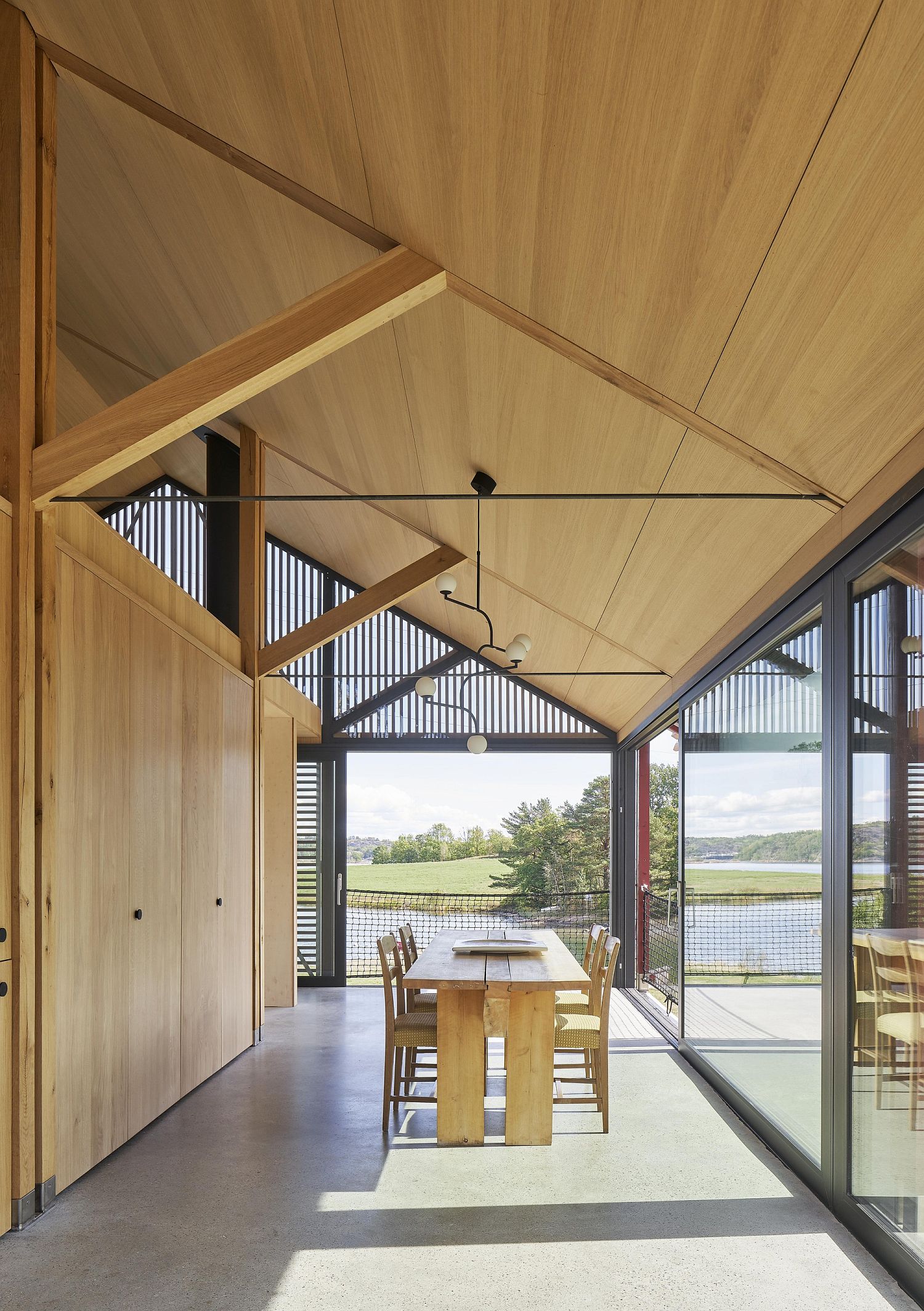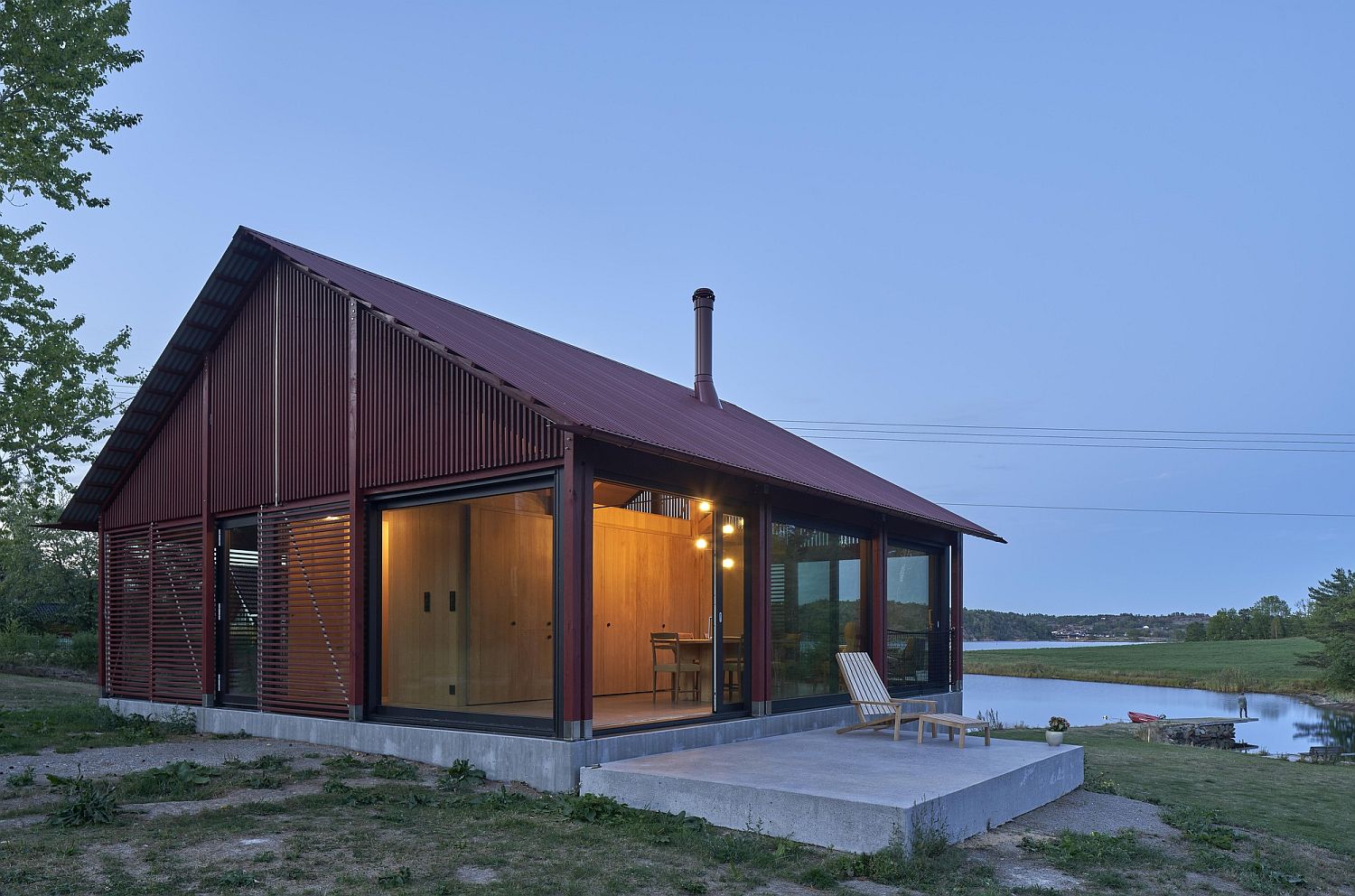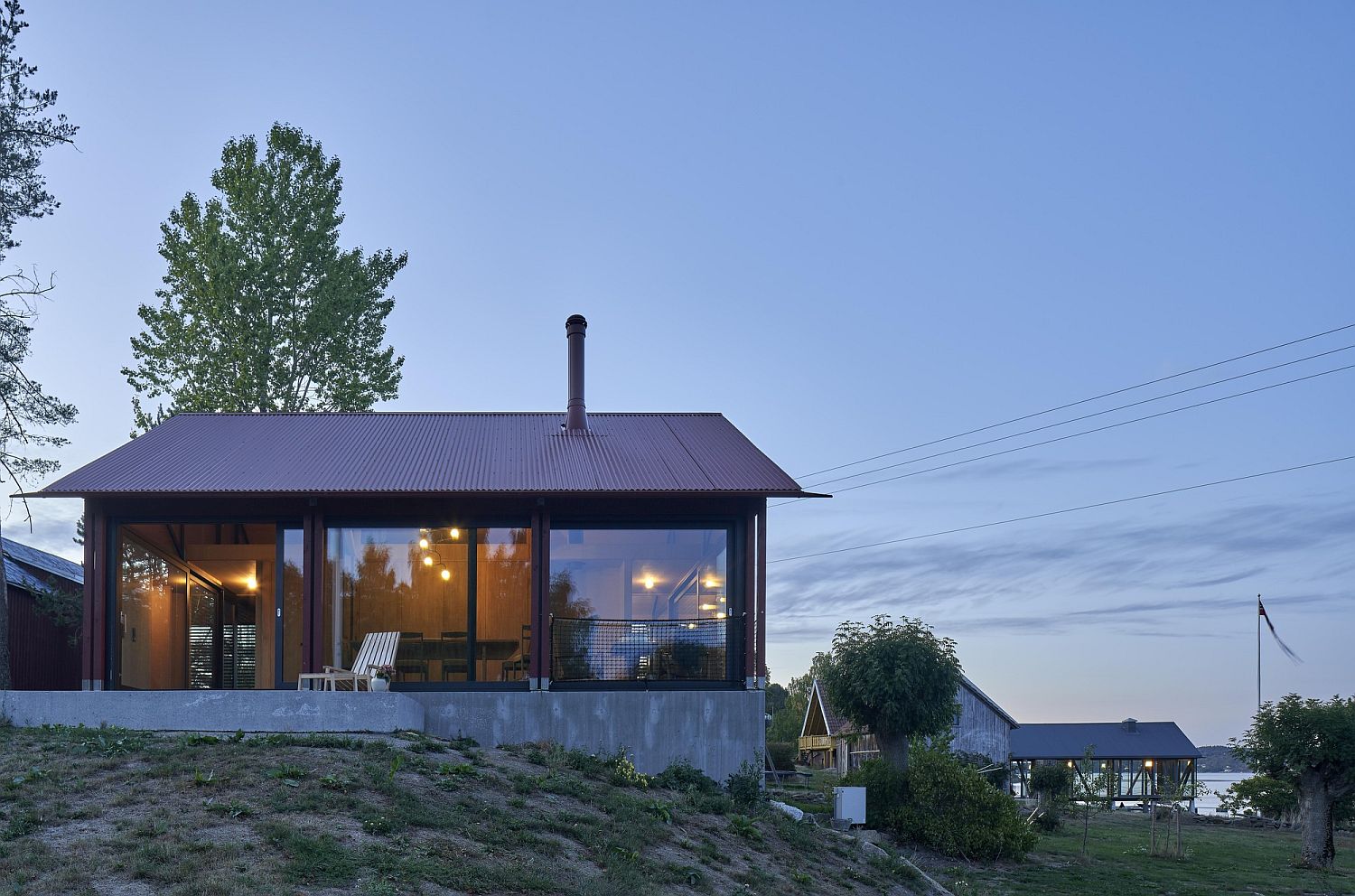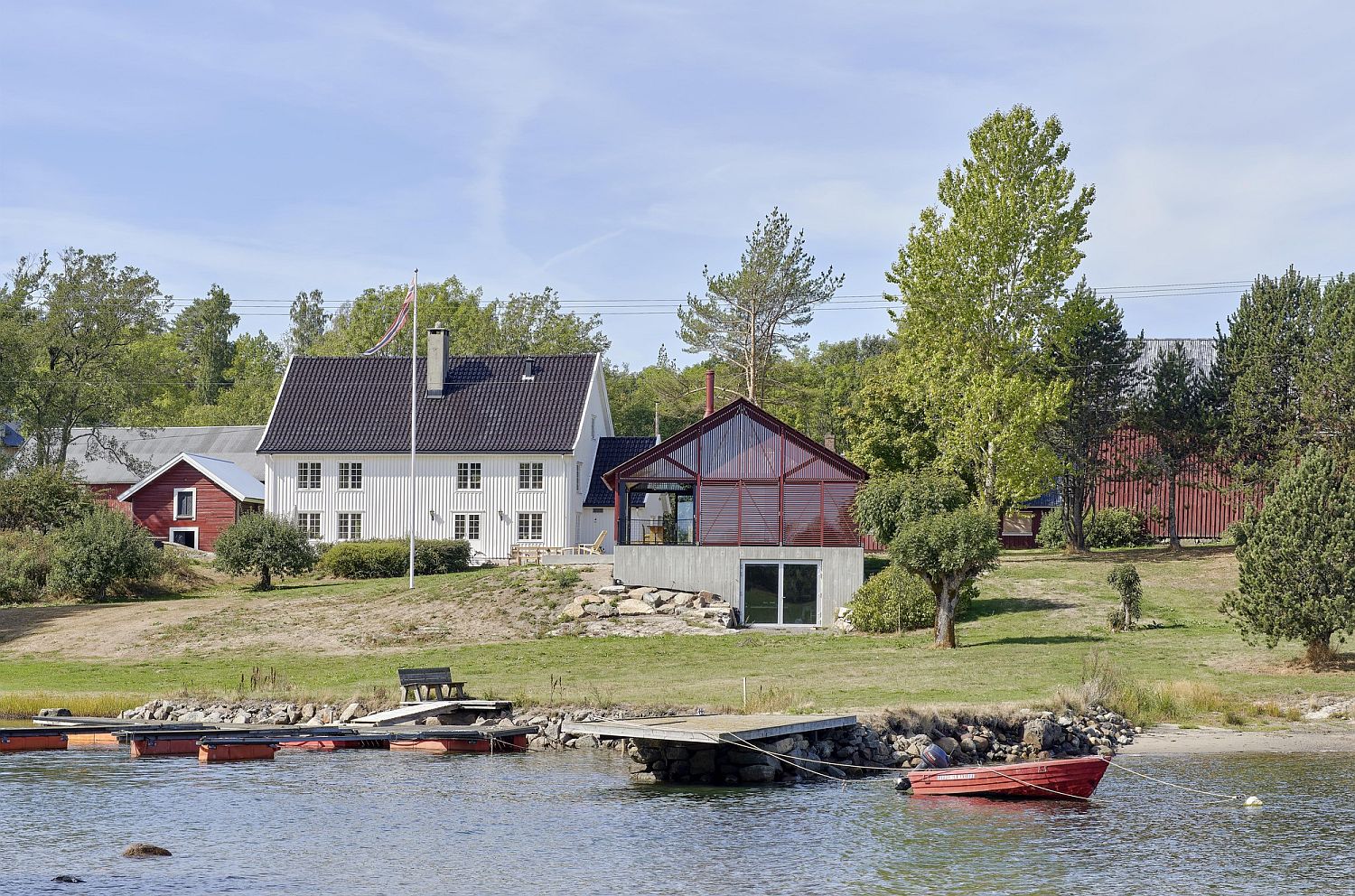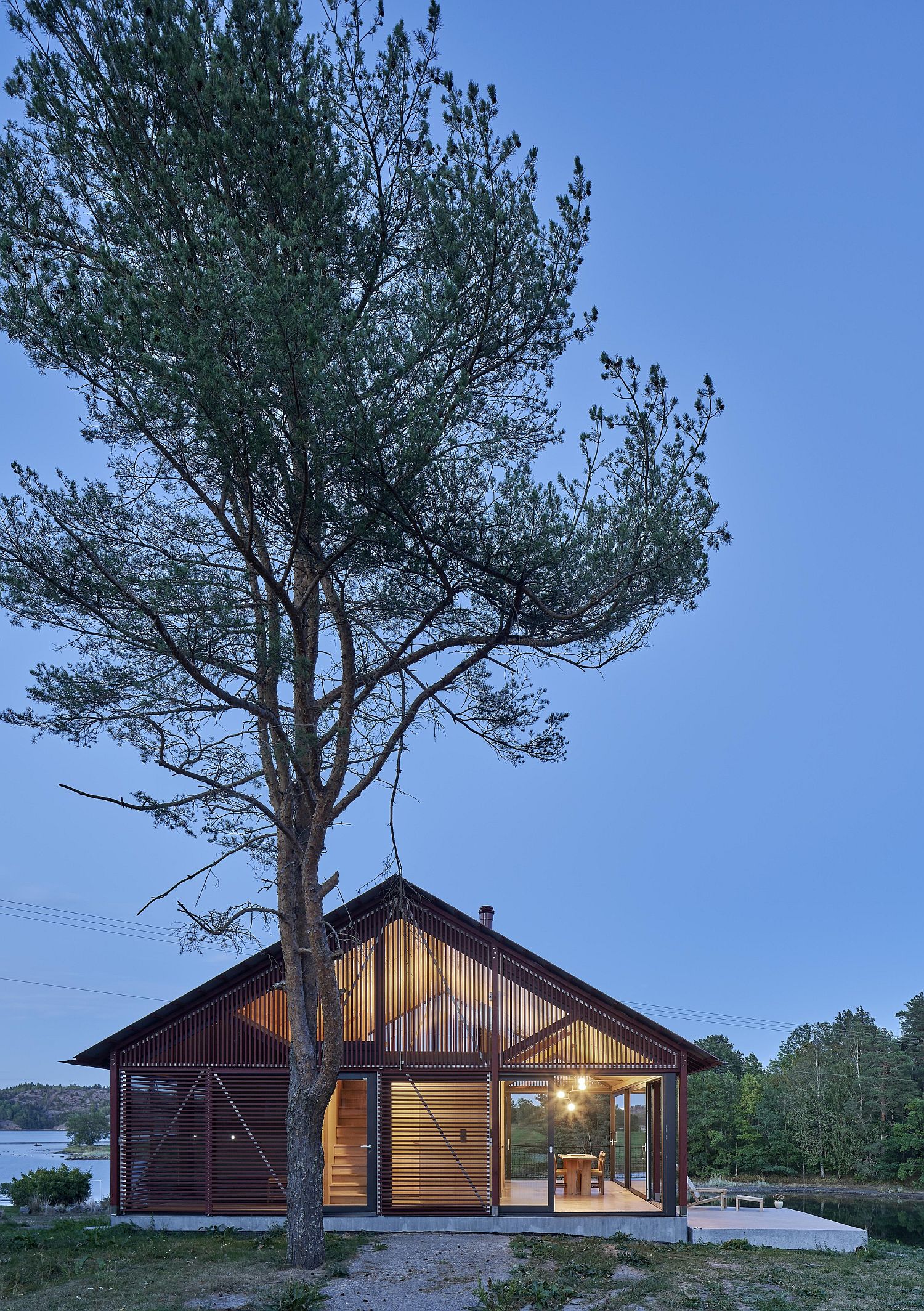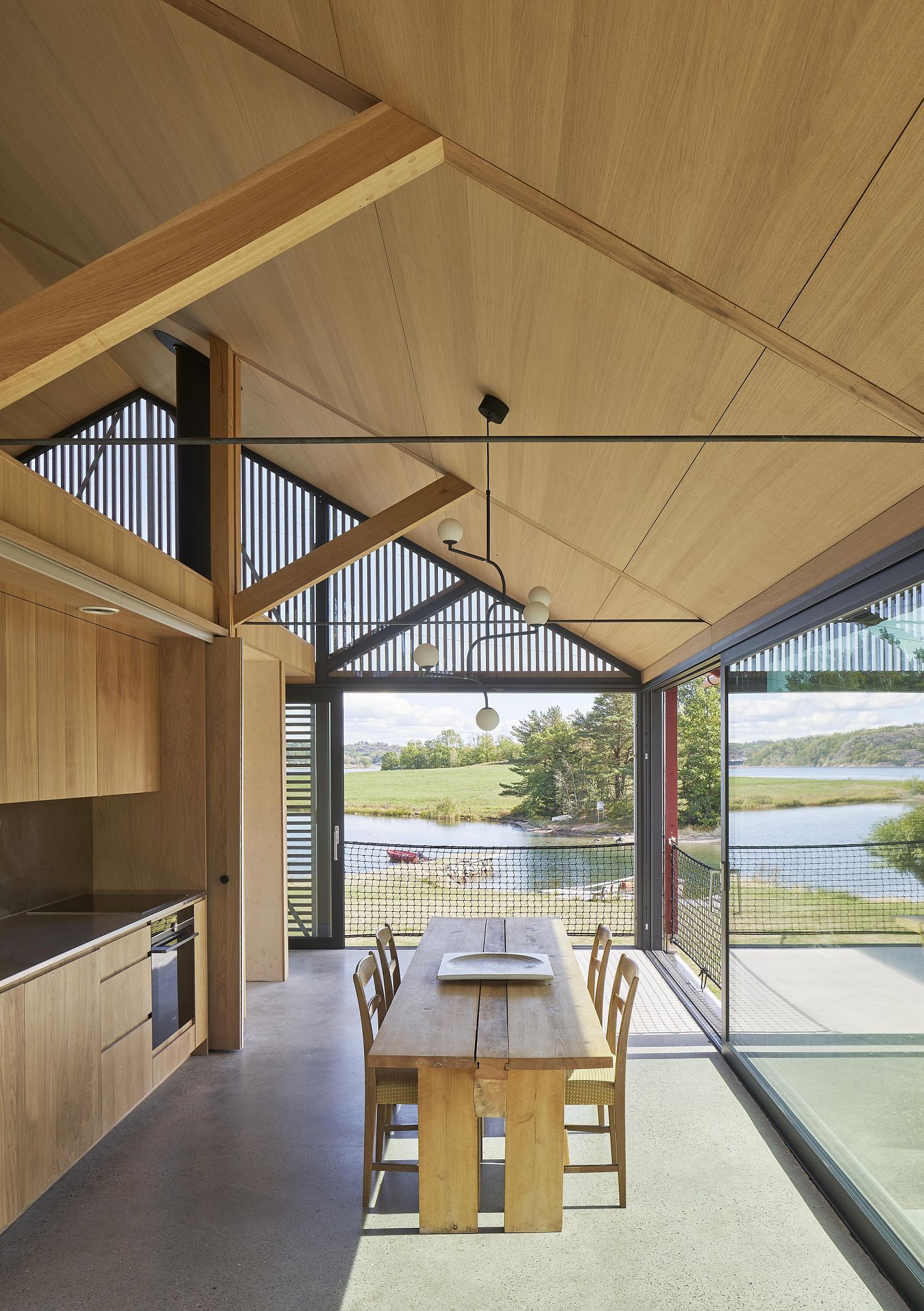 The loadbearing wooden columns are on the outside of the glass wall. The construction stands on a concrete basement and consists of four roof trusses supported by columns, stiffened by a rigid core containing bathroom and kitchen. On top of the core is a mezzanine.