There is something magnetic and captivating about the perfectly crafted eclectic bedroom. It just amazes us at times with the sheer blend of styles, colors and patterns as we marvel at the skills of homeowners who pull off this unenviable task. An eclectic bedrooms needs balance that can create a splendid fusion of contrasting elements. It is not a task for everyone and the best eclectic bedrooms are the ones that leave you a touch overwhelmed even while looking curated at the end of it all. Imagine if you could elevate this vivacious charm of the eclectic bedroom with sizzling string light!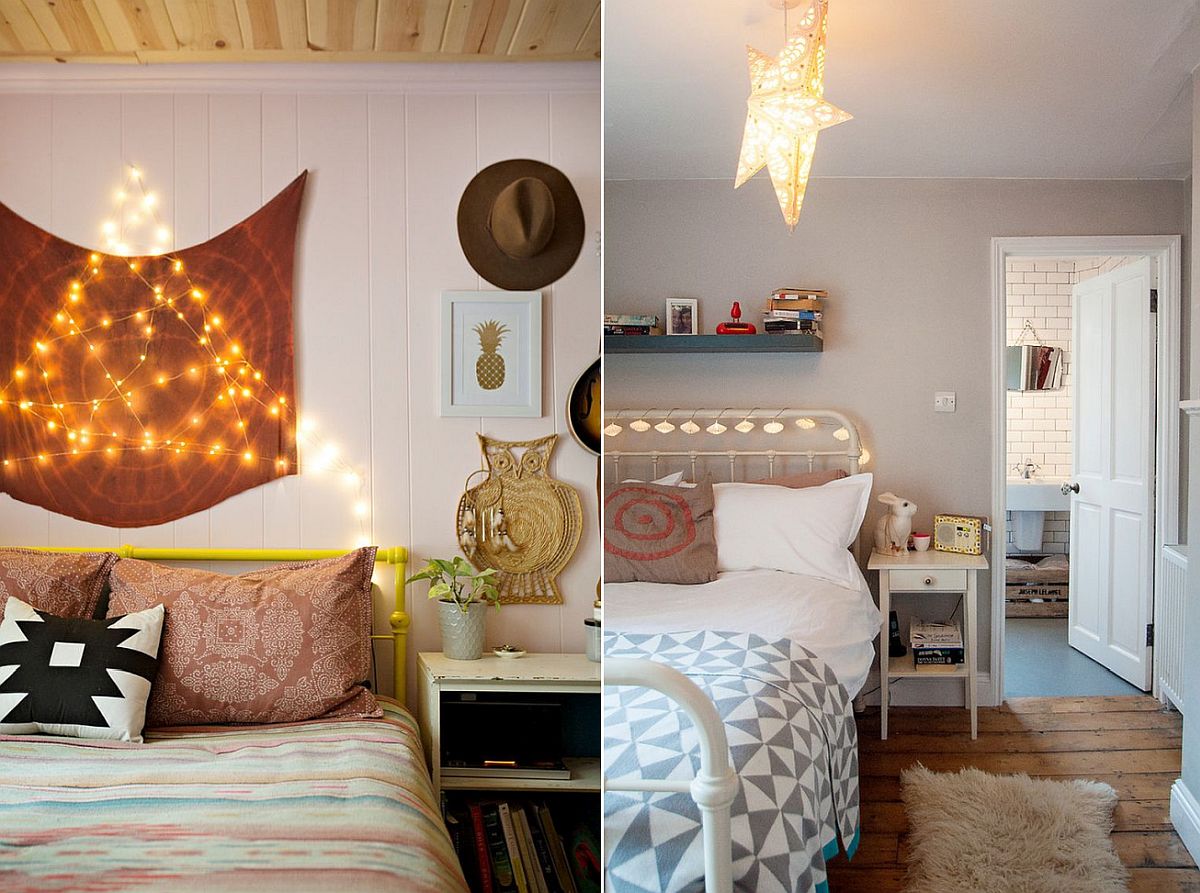 Yes, strings lights spend most of their time in the attic as they await the arrival of festive season each year. But there are times when they can add dazzle to the bedroom and do so without seeming out of place. Increasingly, homeowners are willing to go down the bolder route and embrace the sparkle of these festive lights all year long and that too indoors! With Halloween behind us and the festive season ready to sweep us off our feet, this is indeed the right time to bring out string lights.
A Brilliant Focal Point
Use the string lights this fall to accentuate the focal point in the bedroom and to create new focal points that will end up stealing the spotlight. Wrapping string lights around the bohemian style mirror next to the bed is a great way to add brightness and beauty to the eclectic bedroom. The headboard or even wall art behind the headboard wall can be wrapped in string lights to make a bigger visual impact. Be careful though when it comes to the size and hue of the string lights as too much can take away from the style of the bedroom itself.
RELATED: 30 Ways to Create a Romantic Ambiance with String Lights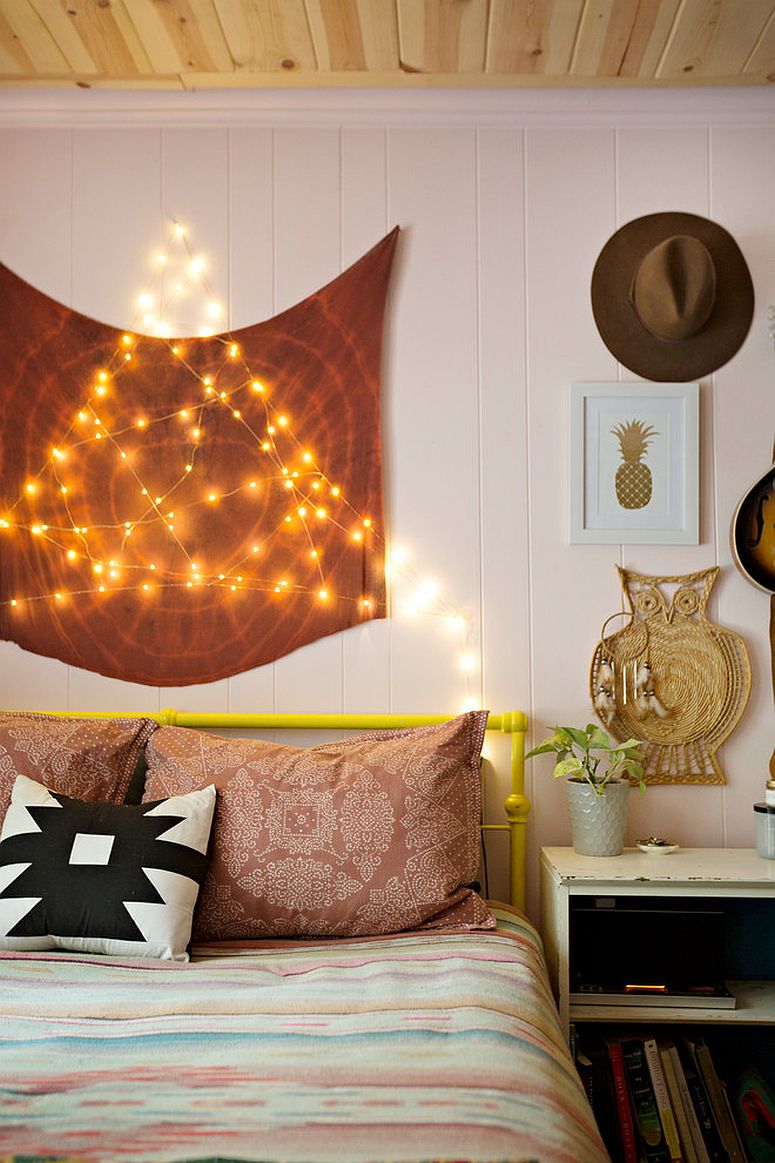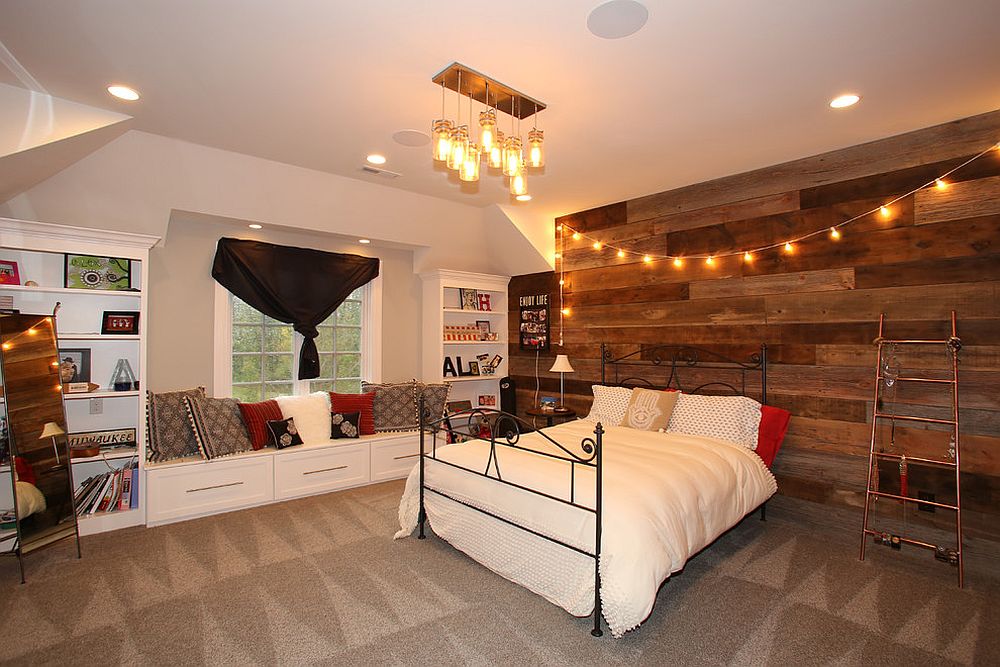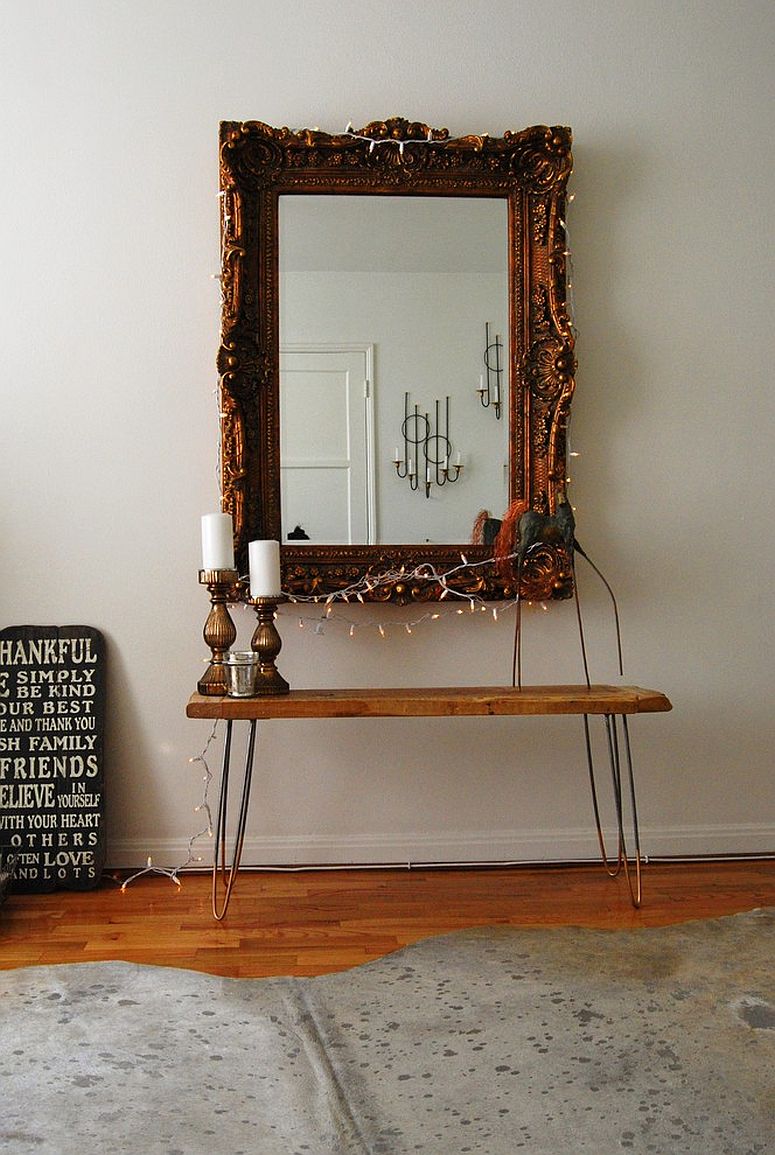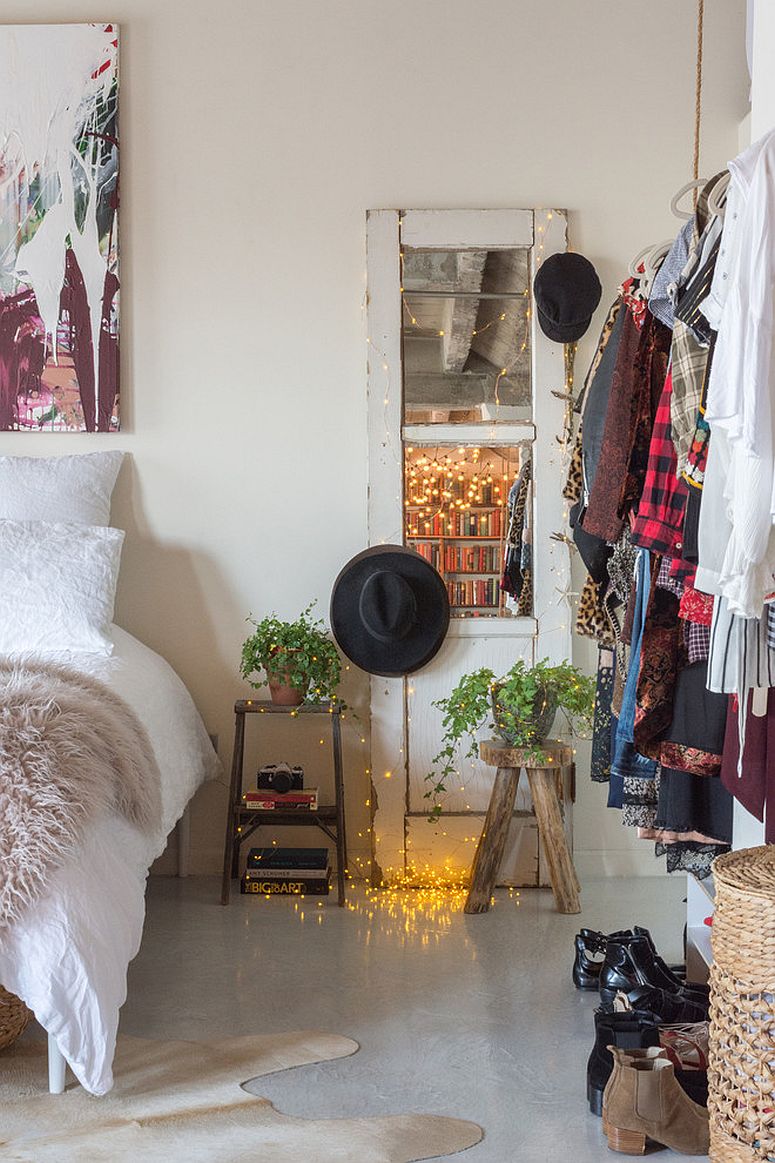 Delightful Whimsical Charm
String lights can add beauty to pretty much any bedroom without ever trying too hard. In the eclectic bedroom where diverse decorative elements make their presence felt, the array of string lights can illuminate each and every feature ever so beautifully. Be it brick wall sections, concrete accent walls or majestic purple walls for the Mediterranean themed space, string lights find place everywhere. A four-poster bed also offers great opportunity to wrap those string lights all around the room while creating a romantic backdrop.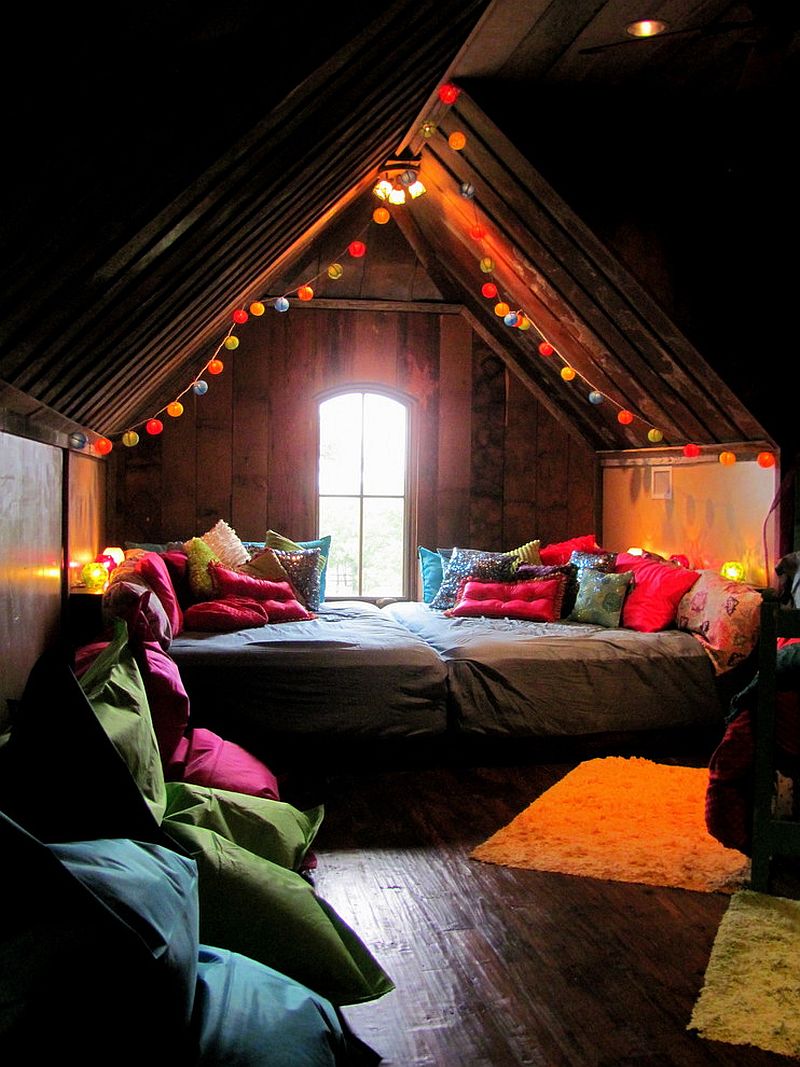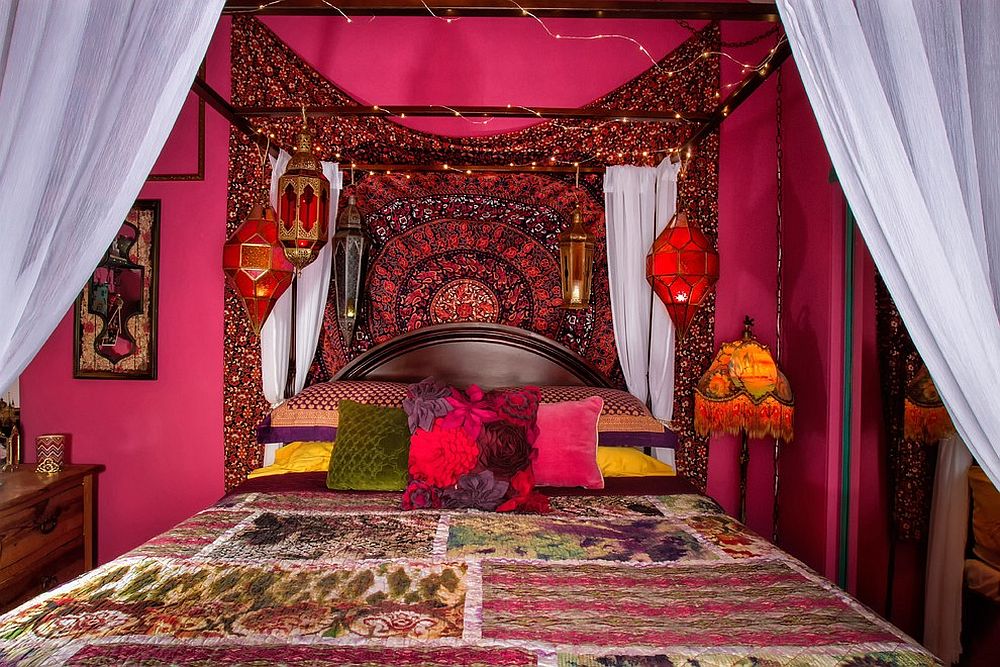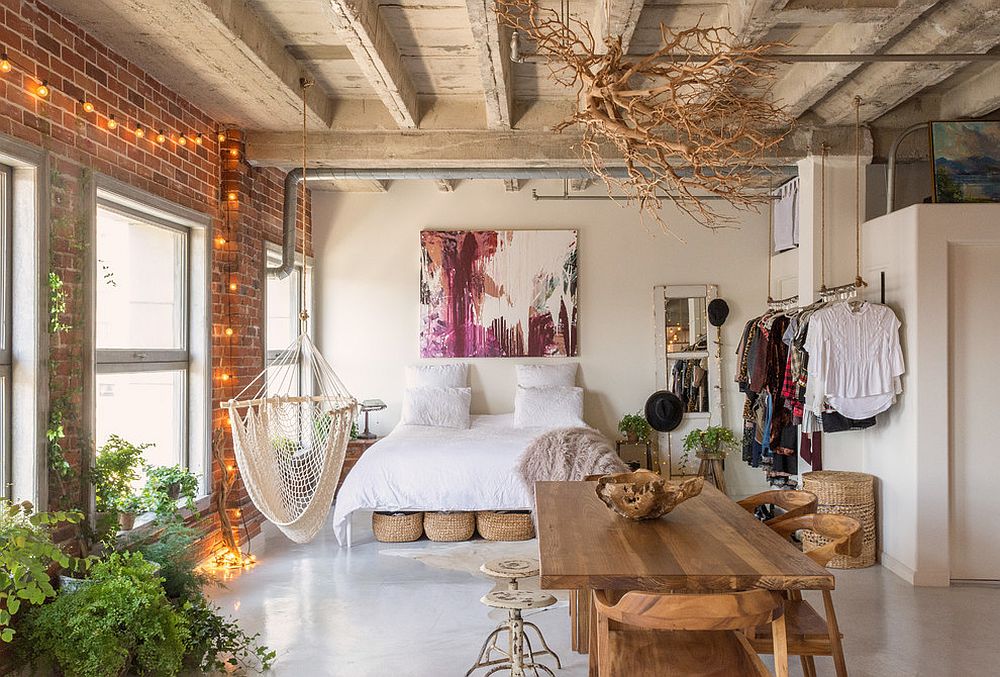 Keeping the Lights Understated
String lights need not always take center-stage in the eclectic bedroom and they can add another layer of whimsical lighting to the room. Whether you want to supplement the illumination provided by skylight and pendant lighting or just want them as a decorative feature, dreamy string lights undoubtedly bring Holiday cheer to the bedroom. How you wish to use them is left to your creativity!
RELATED: 20 Kids' Bedrooms That Usher in a Fun Tropical Twist!