There are different ways in which one can extend an existing home to create new living and outdoor spaces that meet growing family needs. In case of most suburban homes it comes in the form of rear or vertical extensions that reinvent the living area while adding an additional bedroom or two. But the Aldeia III House extension conjured up and brought to life by O Norte – Oficina de Criação is a toucb different from the usual home upgrades. This largely wood and concrete pavilion extends the living area for a family with six children while providing new home workspaces and living quarters. The design feels, fresh, original and open; responding to the specific needs of the lot.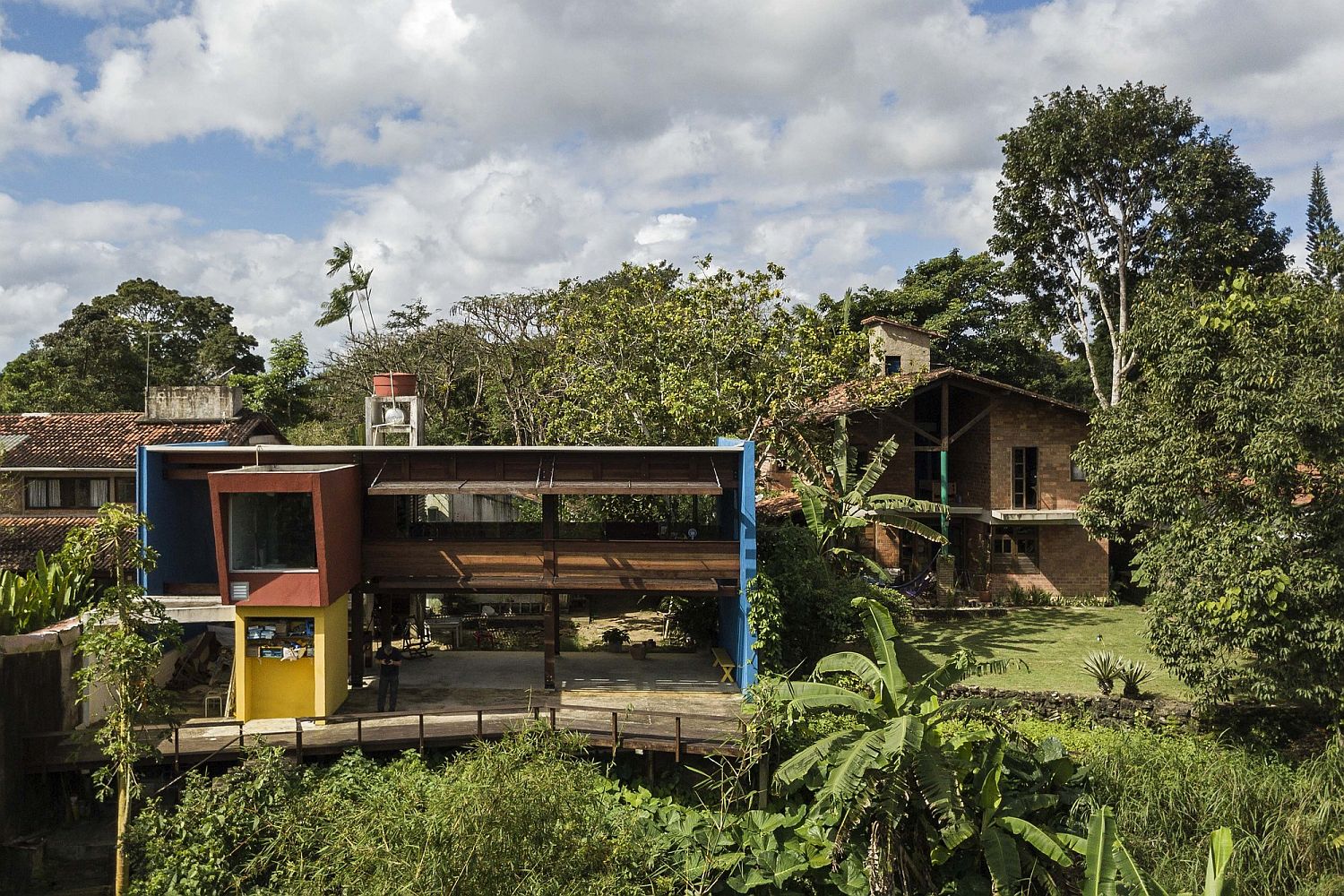 A dense natural forest surrounds the original house and the new extension and provides natural shelter and offers ample privacy. The suspended pavilion in wood seems to extend into the forest and brings the outdoors inside. It is concrete that provides the base for it all even as a series of suspended walkways, outdoor hangouts and pergolas combine to shape a home that is both open and nature-centric in its design.
Timber slats offer shade from the hot midday sun even as pops of blue enliven an interior that is draped mostly in white, wood and concrete. A beautiful and eco-sensitive extension! [Photography: Leonardo Finotti]
RELATED: Red Brick, Concrete and a World of Mugs: Eclectic Brazilian Home Wows!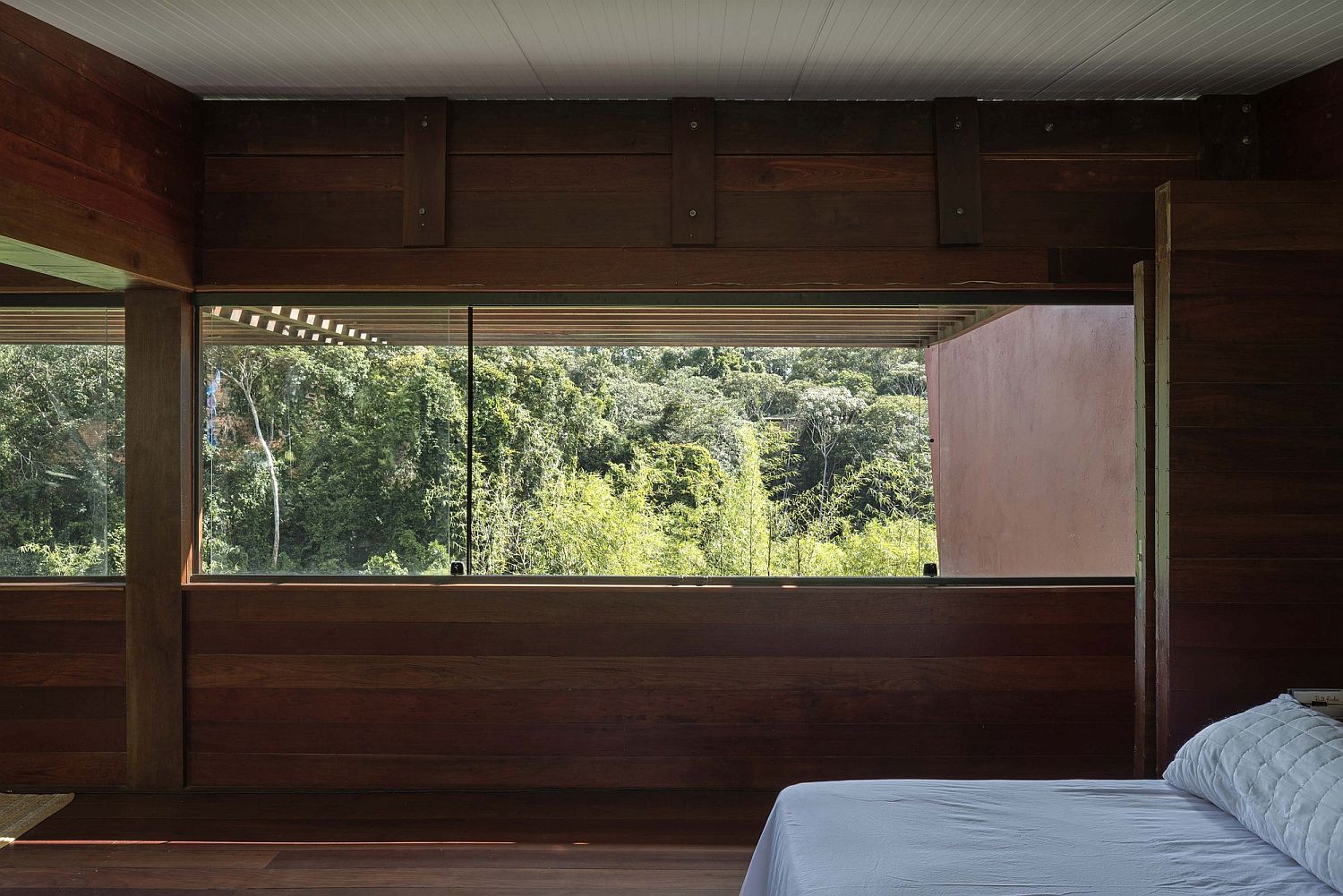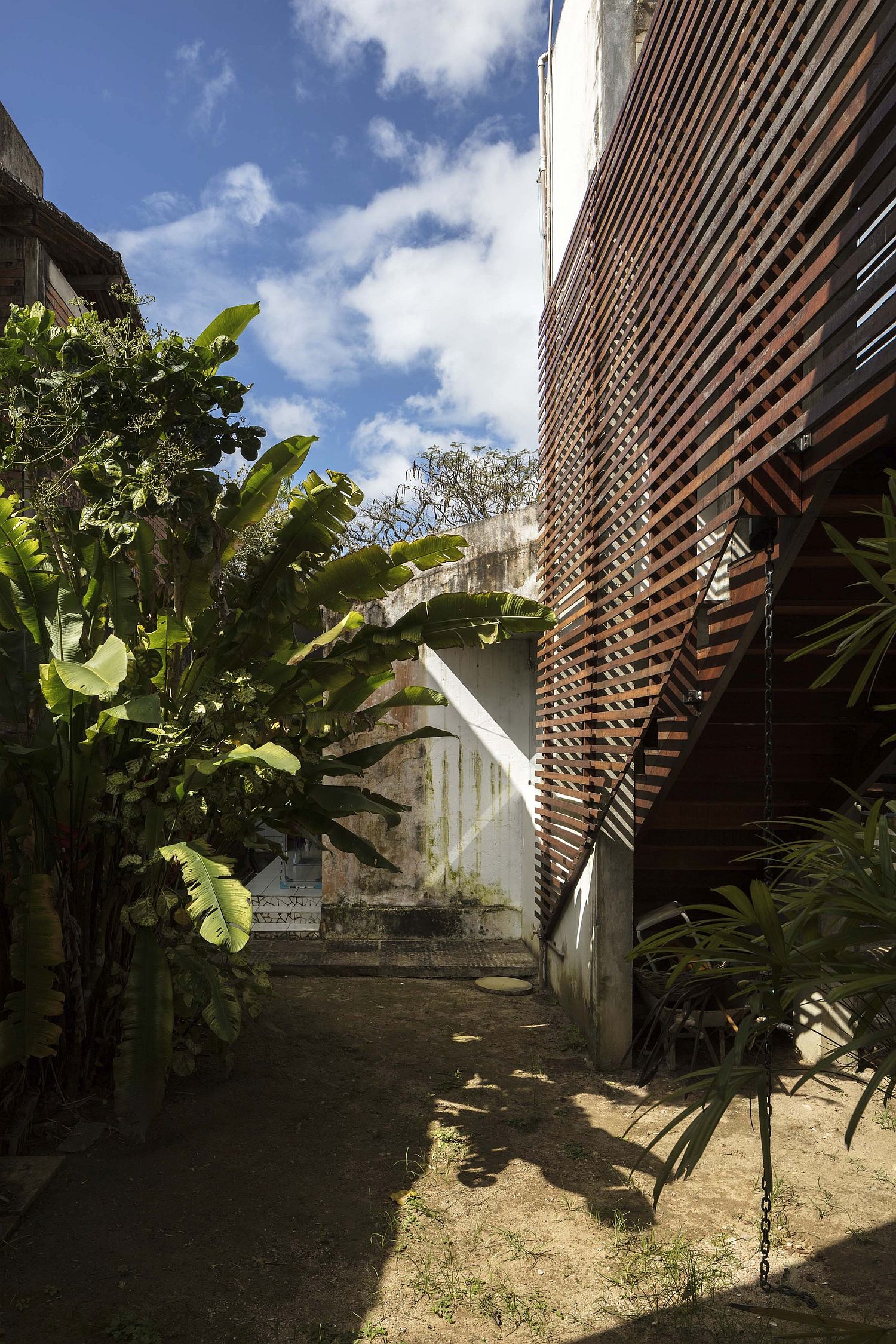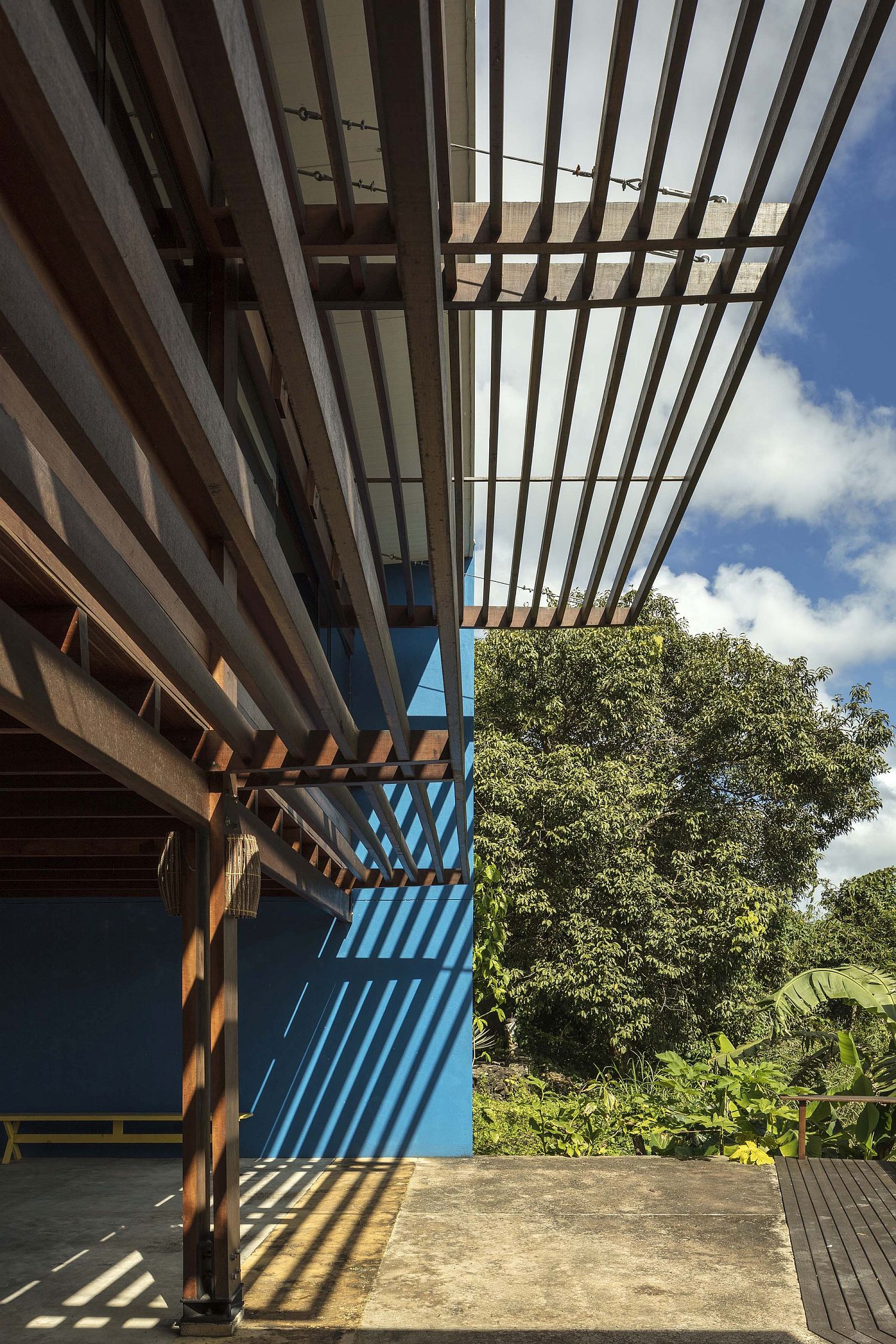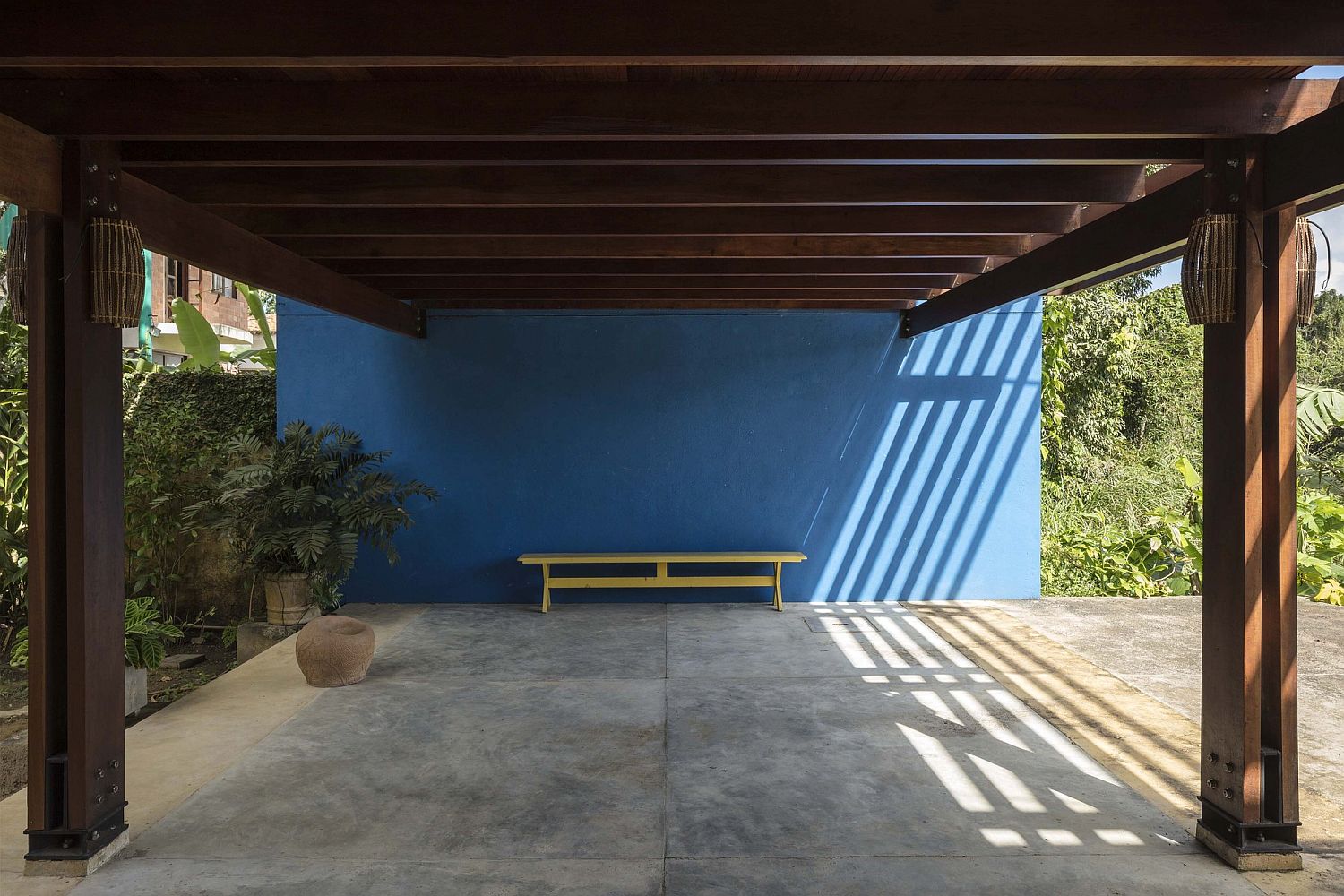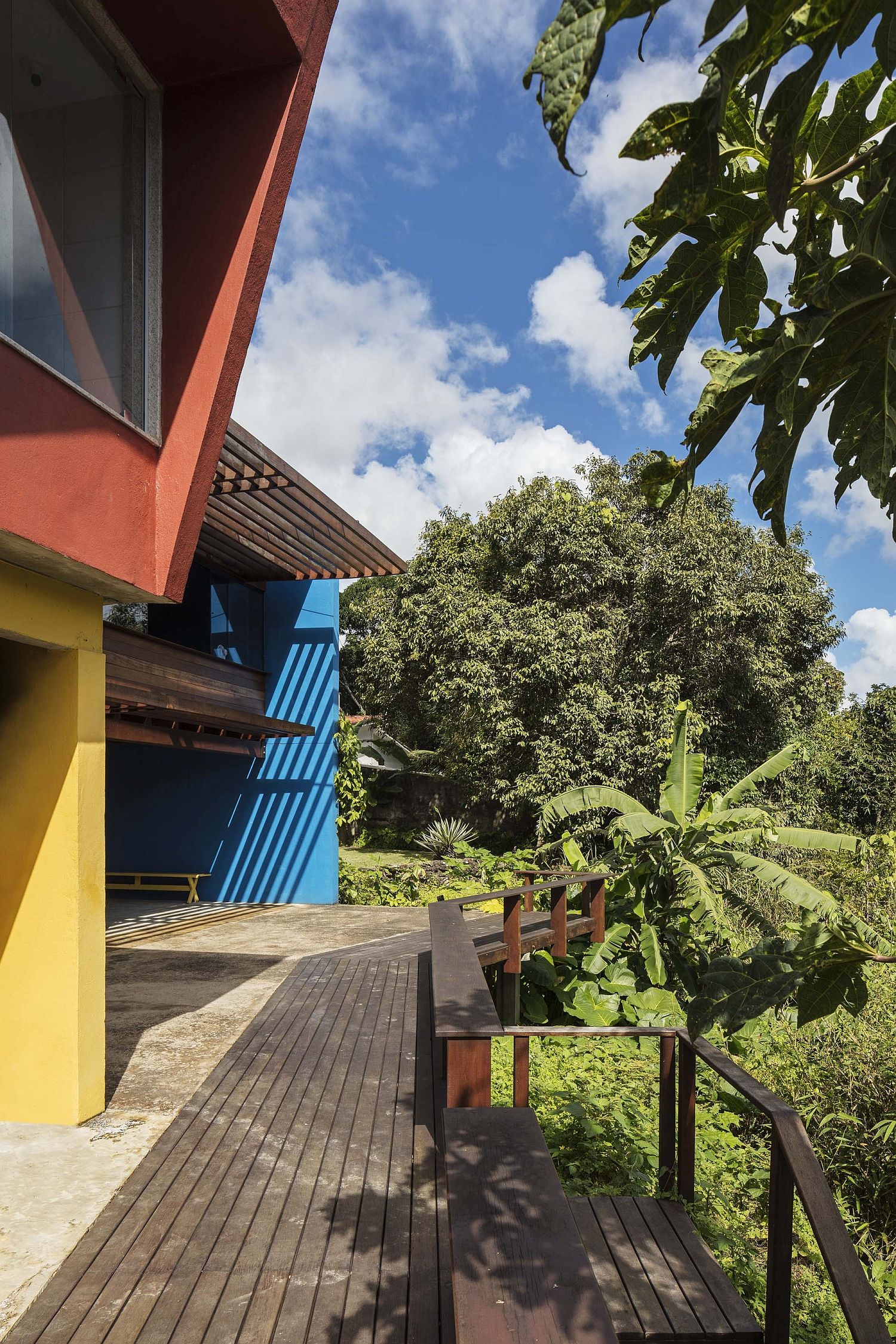 The structural system is a made up of a combination of a Massaranduba timber framing and Jatobá wood wall and floor lining with the ground and upper floor wet areas constructed in conventional concrete and masonry.
RELATED: Glass and Concrete Pavilion Extends Timber-Paneled Home in Leipzig