Even though Halloween has not yet come and gone, top brands are showcasing their holiday collections and winter decor. Last year, pastels, mixed metallics and geo style took center stage. This year, we look to Scandinavian design houses and their gorgeous palettes for guidance in putting a fresh spin on winter vignettes. Whether you're planning the look of your Thanksgiving table, purchasing new bedding for the coldest months of the year, or doing some early shopping for holiday decor, check out the seasonal trends that follow…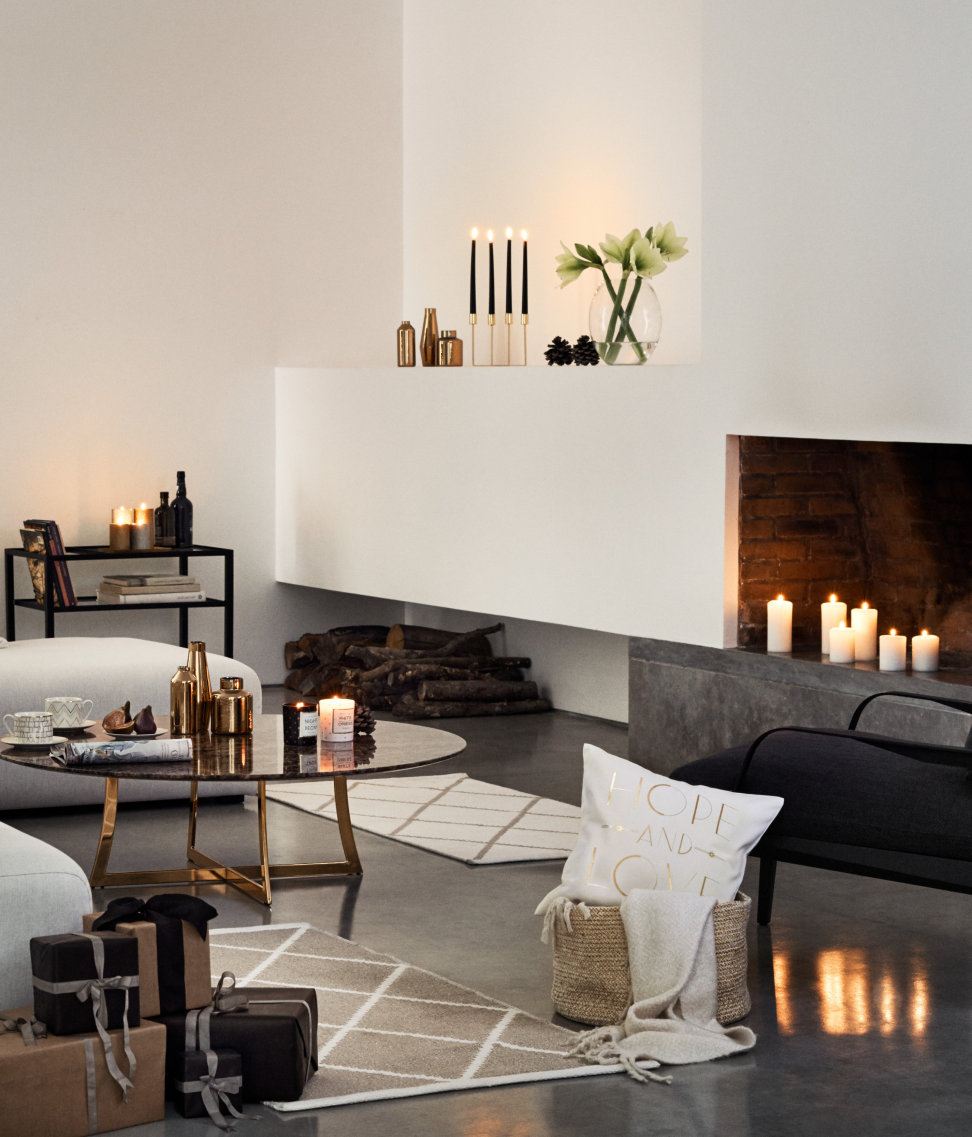 Saturated Style
One eye-catching seasonal approach involves contrasting the grey skies and barren landscape outdoors with a heavy dose of color. Saturate your interior with rich hues, such as teal! CB2's Ombre Teal Rug looks right at home in the winter-fabulous space below.
RELATED: Winter Decor Preview: Sparkling Finds For The Upcoming Season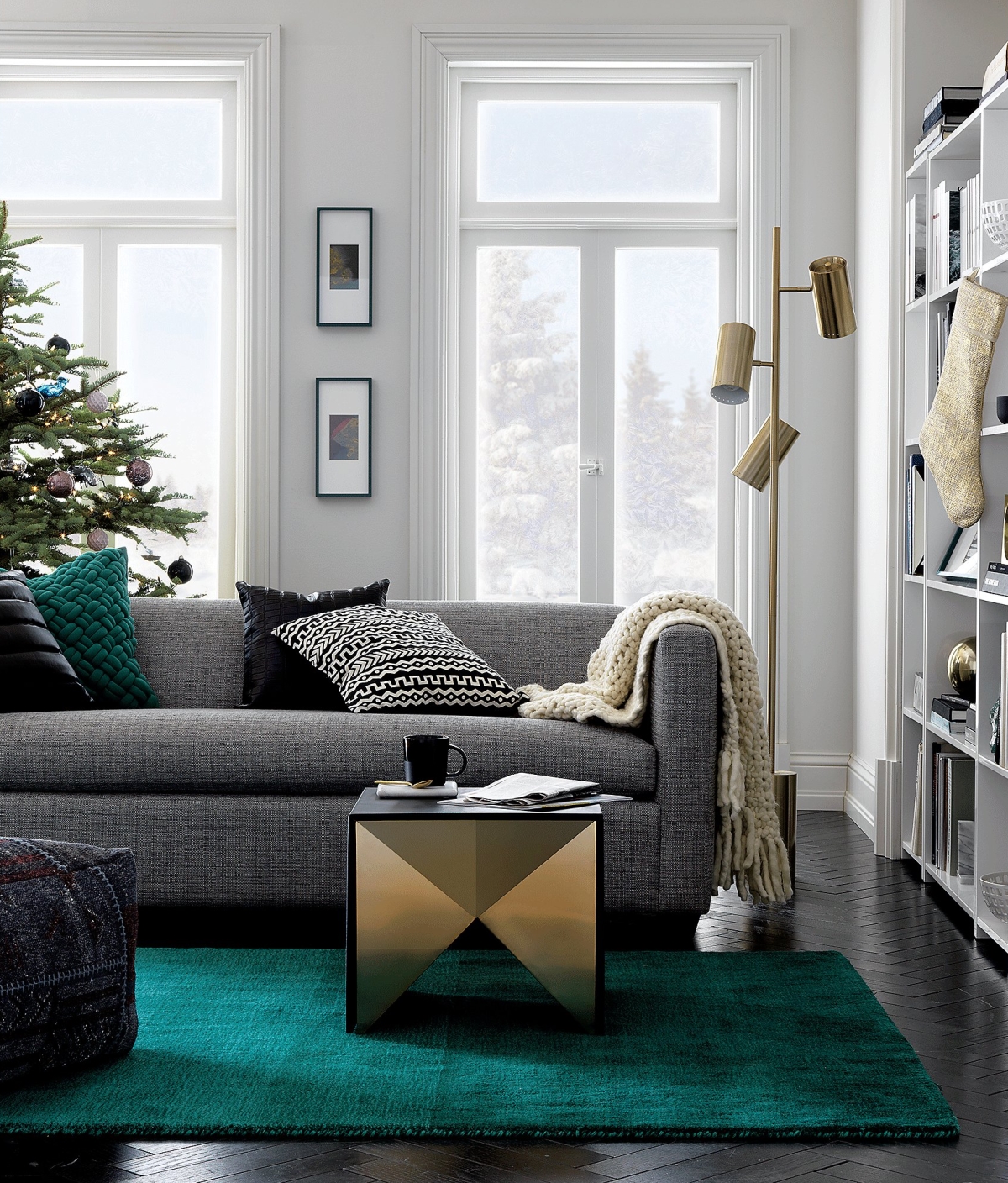 Layering rich hues is one way to get a vibrant winter look. Start with a colorful backdrop, and then add in accessories in the same hue, from taper candles to small decor. [image from CB2]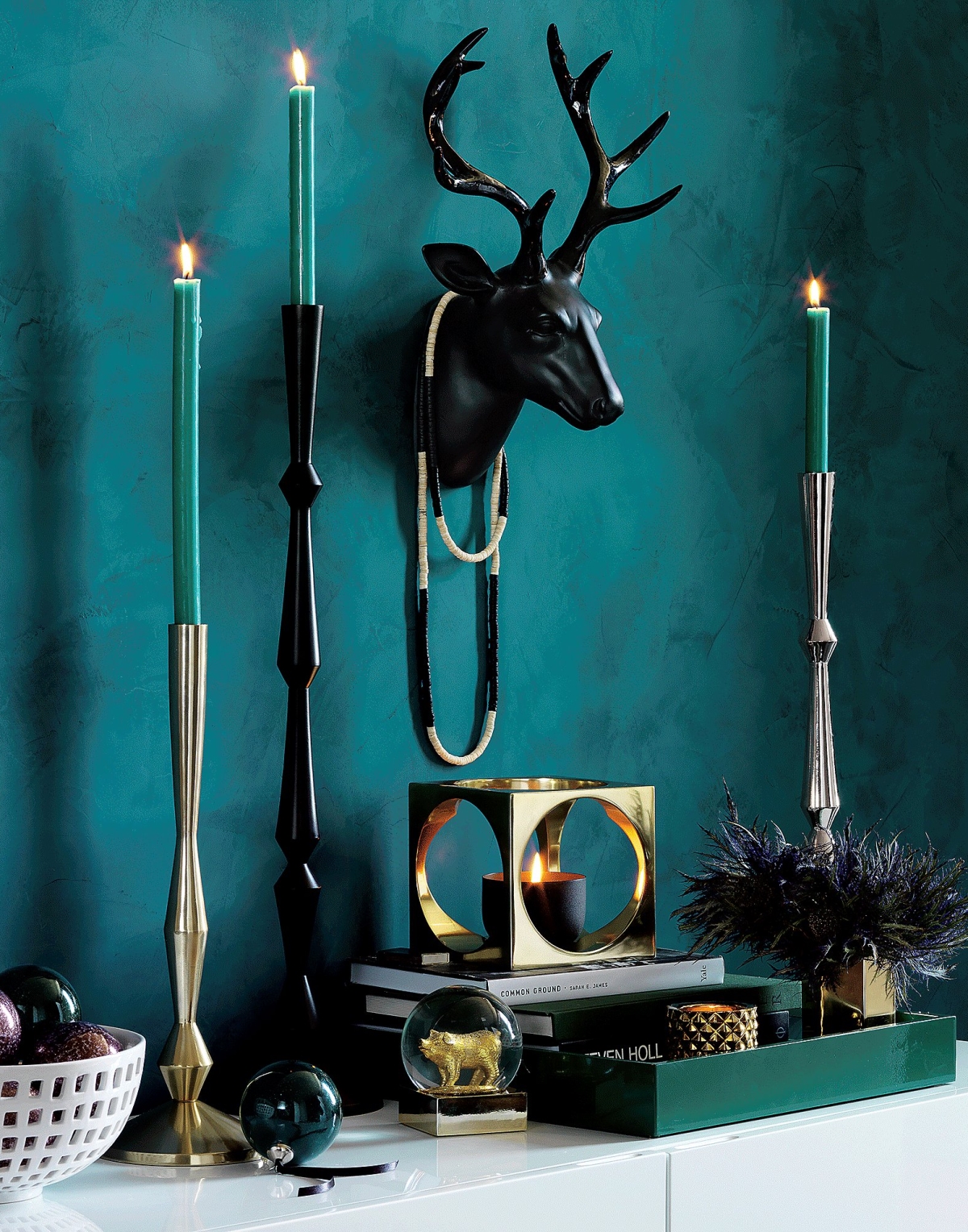 In the next image, we see how button tufting and cotton velvet upholstery in a striking shade of wine create a decadent, cozy seating solution for winter. Because sometimes a colorful settee is all we need to envelop us in warmth during the coldest season of the year.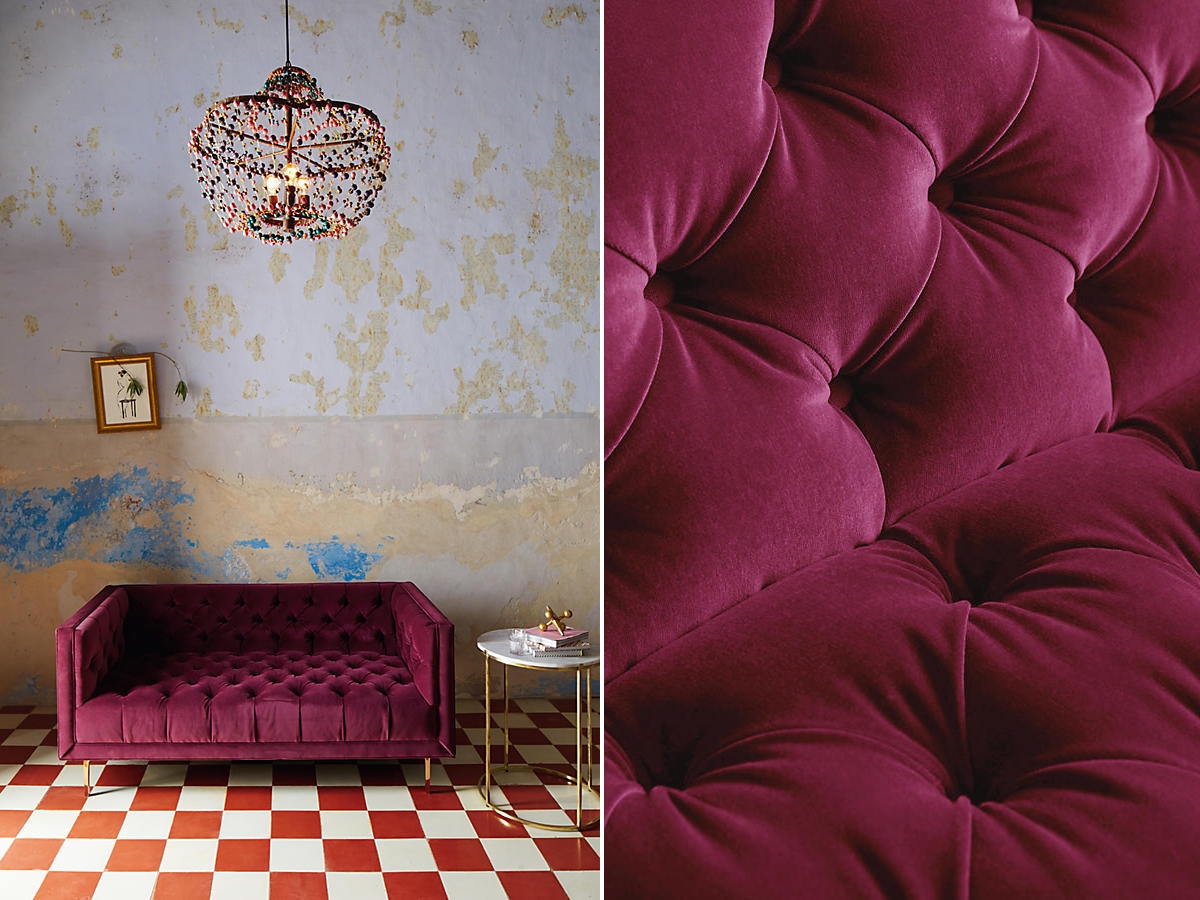 Don't hesitate to mix hues such as pink and red. Unusual color combinations have been going strong this fall. After all, a vivid palette involves taking some risks. Plus, who doesn't love a rosy glow in those bleak months of winter?! [photo from H&M Home]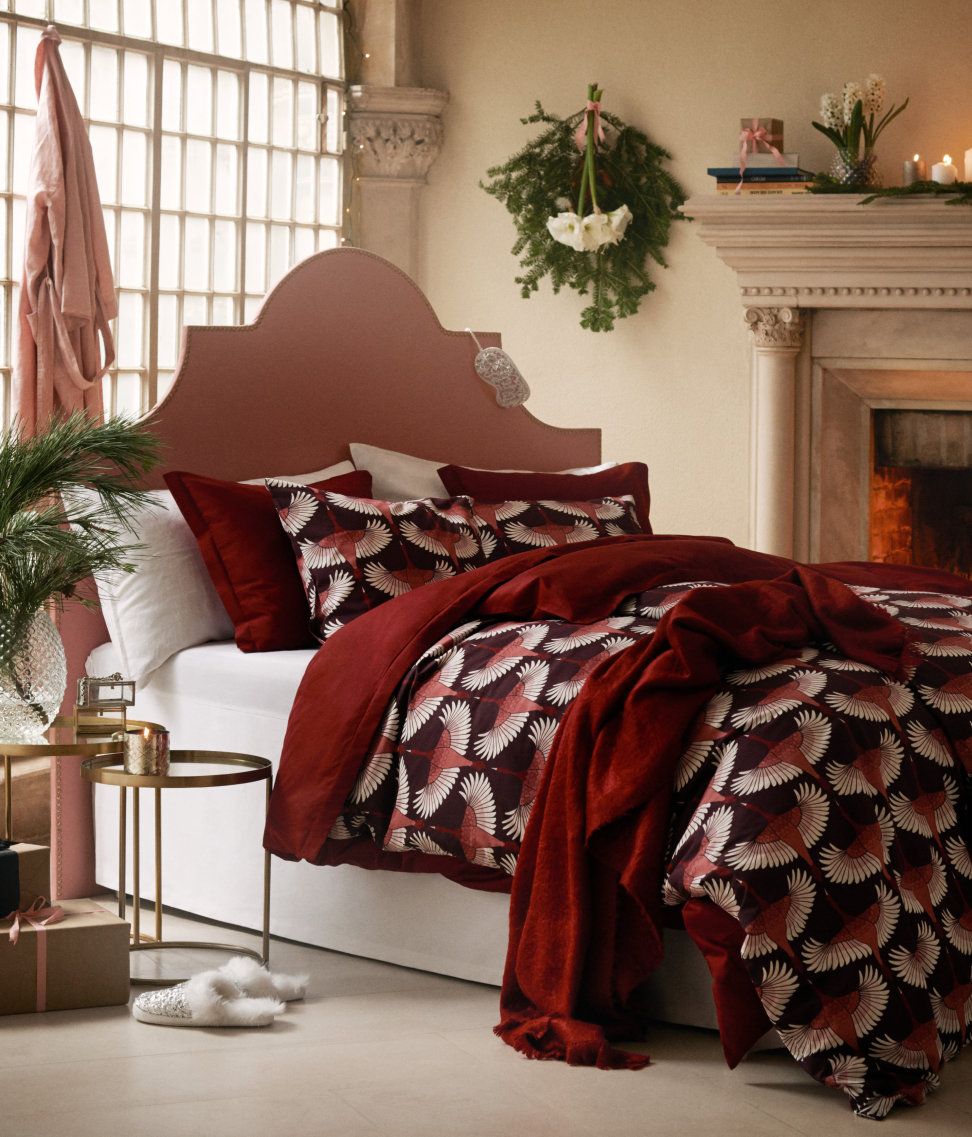 Extend that rich palette to your holiday tree! These Opaque Colored Glass Ornaments from CB2 are interesting in their mix of hues such as pink, navy, grey and teal. Saturated style has never been so festive.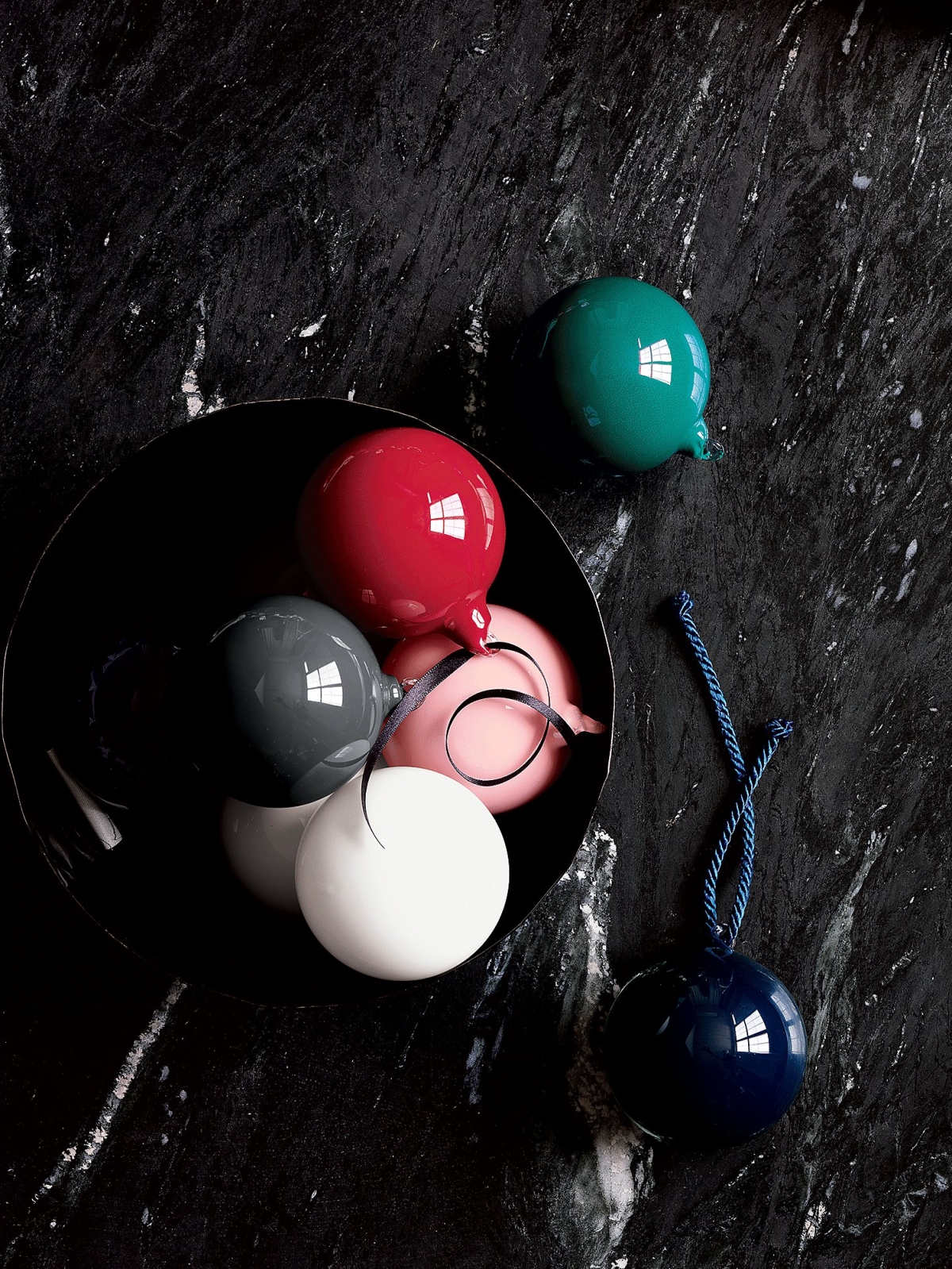 Textured Winter Whites
Winter whites and shaggy textures have been going strong for years now, and they couldn't be more perfect (or comforting) for winter. You can elevate this look to luxe by adding in gold tones. [photo from CB2]
RELATED: Transition Your Fall Decor To Winter With Metallic Flair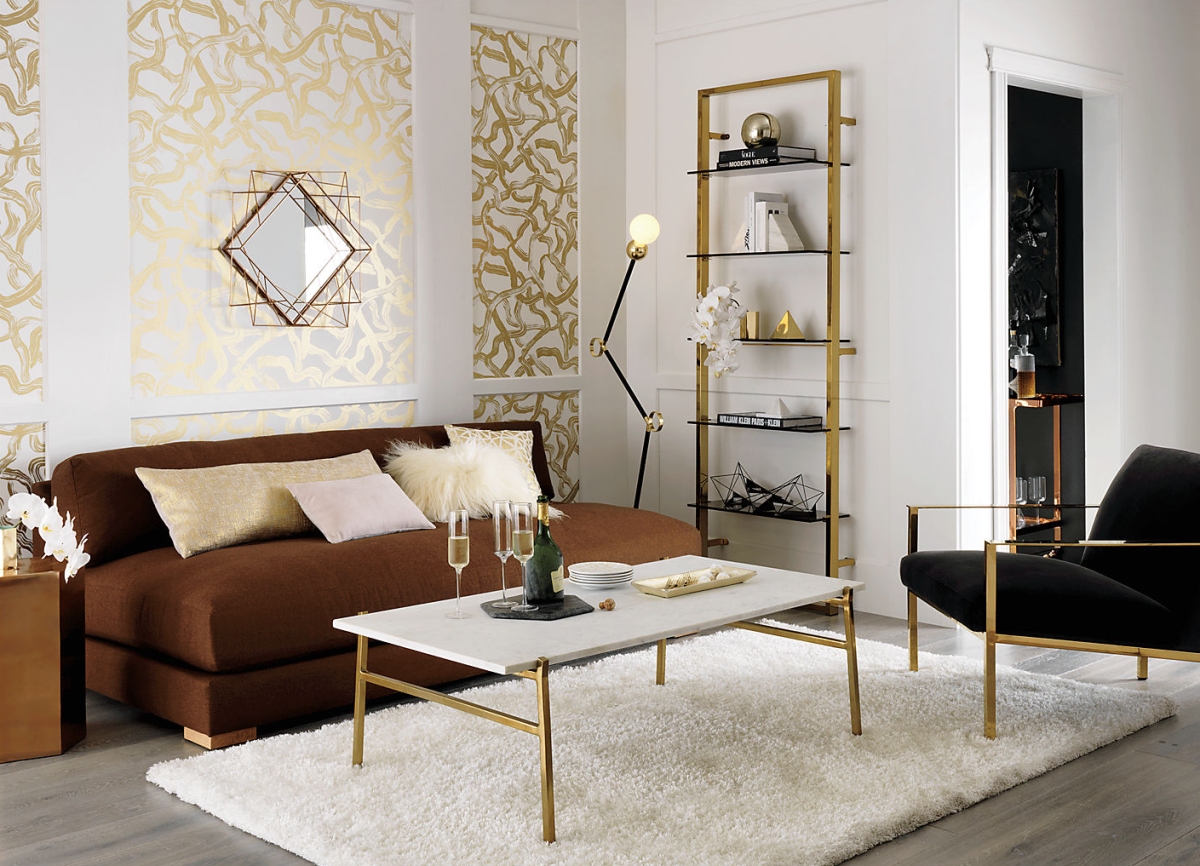 Gold-toned accents fill the room below from H&M Home. Also note how dark details on cushions and furnishings add depth and contrast to this winter white space: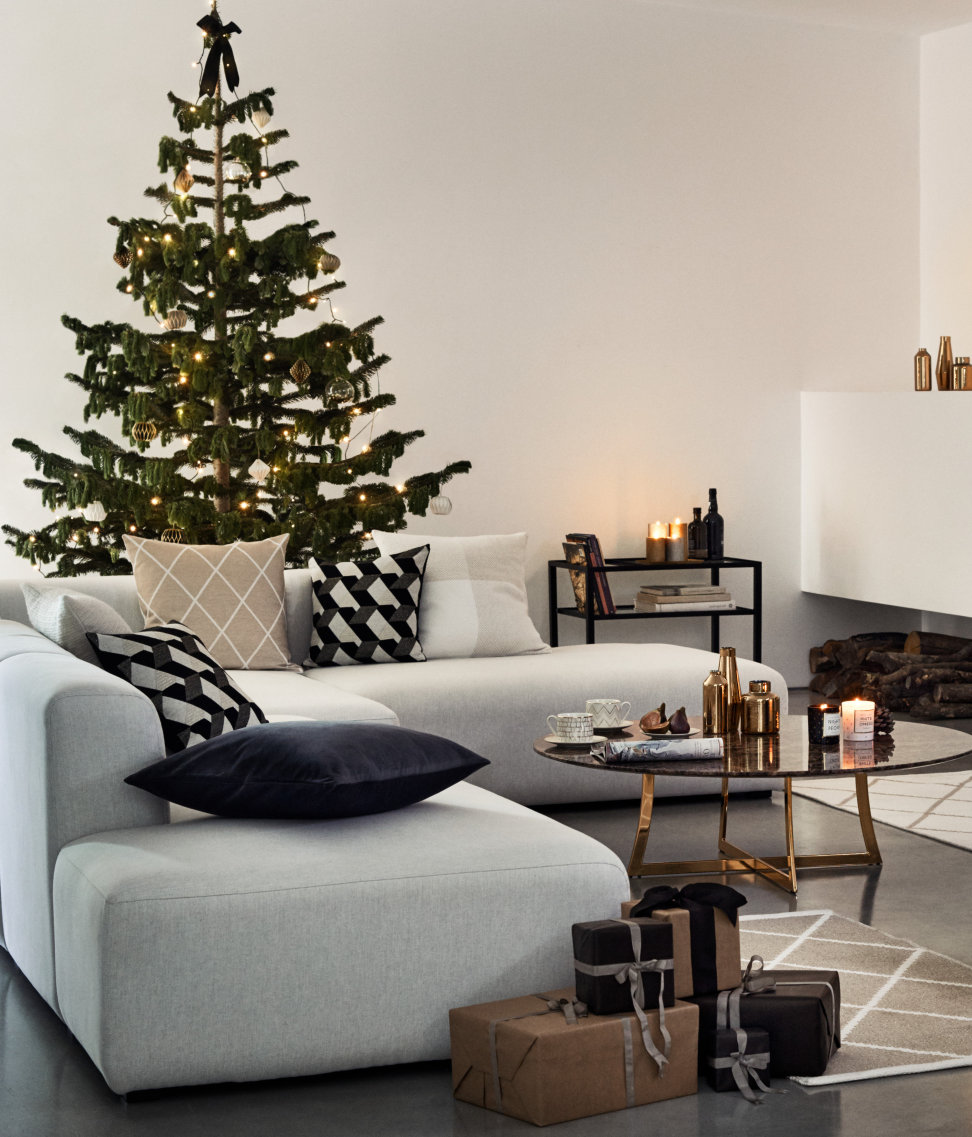 Not to mention, white and gold create a decadent yet soft palette that can be enjoyed all year long. Throw in a pop of greenery, and you have instant holiday flair! [photo from H&M Home]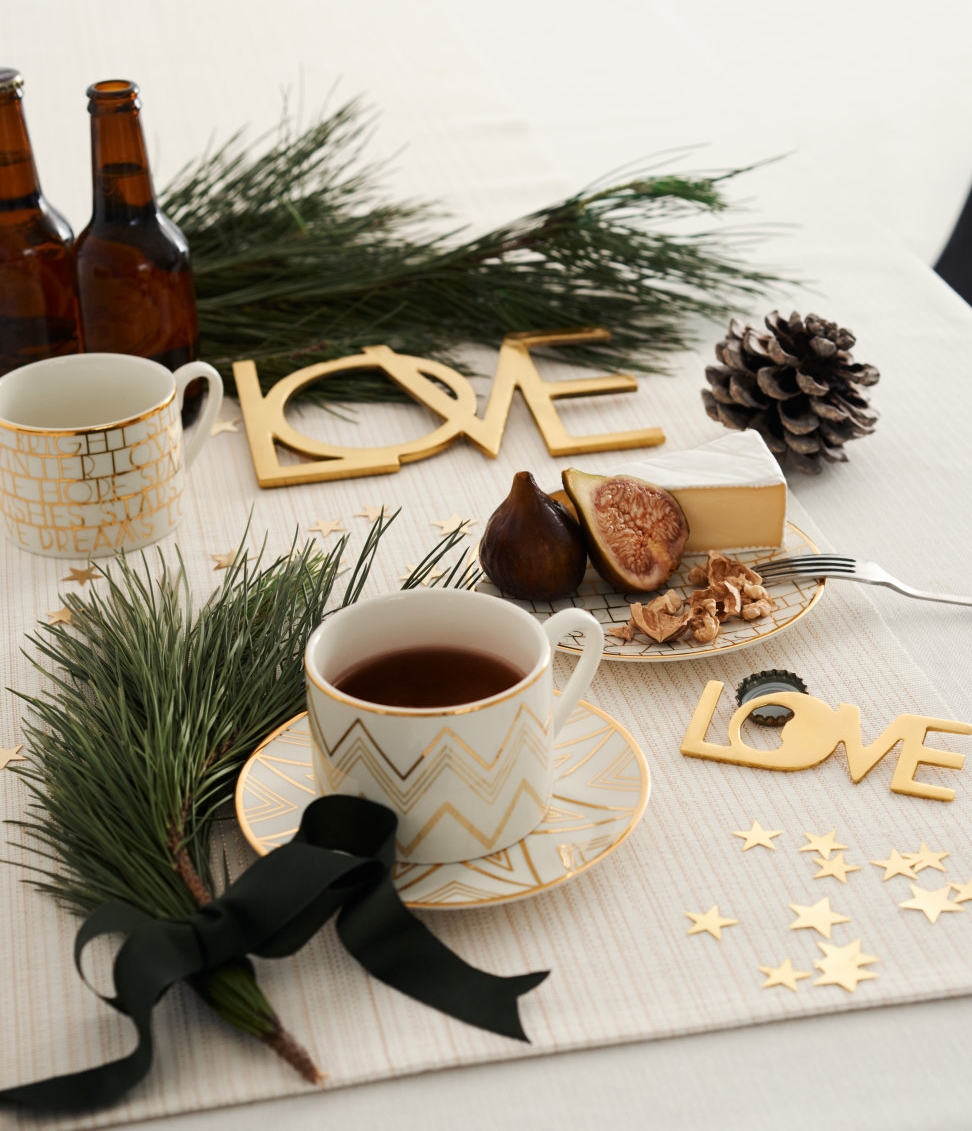 Zara Home's Golden Mohair Throw with Fringe is a creamy color, and there's plenty of warm texture to enjoy on a cold winter's night!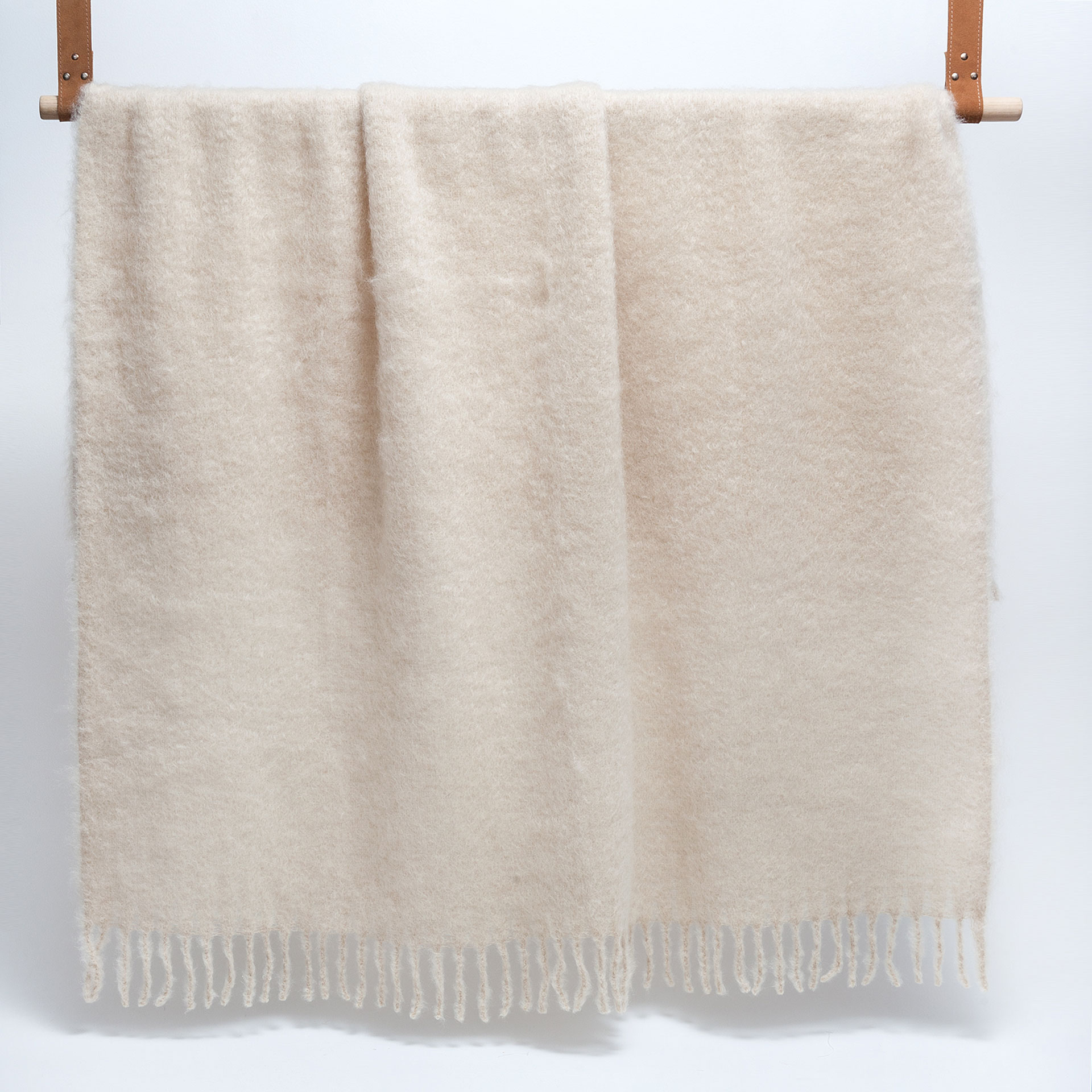 These faux fur seat cushions can be added to the chairs of your choice for a cozy touch during the chilliest time of the year: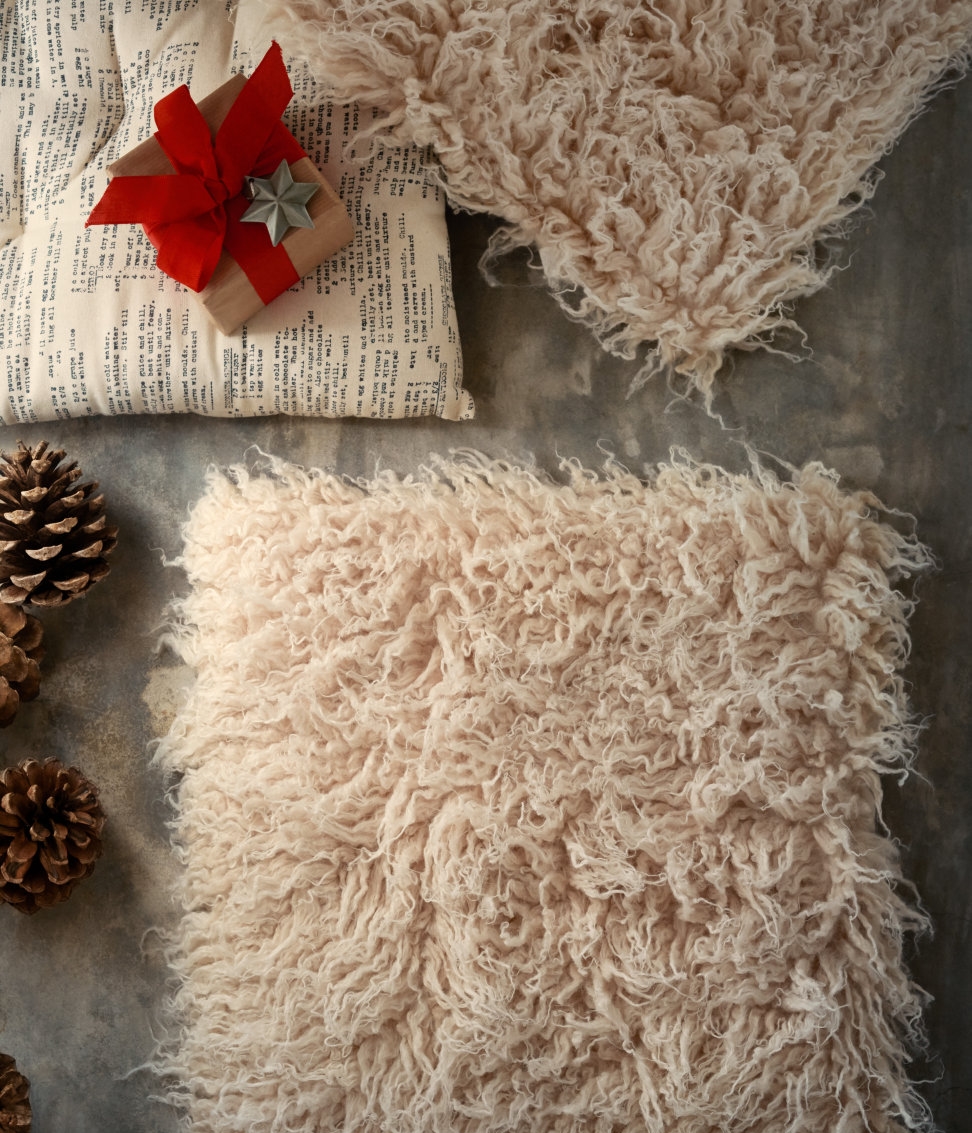 With shaggy, fluffy textures dominating pillows, rugs and throws, it was only a matter of time before they found their way to your holiday wreath. Embrace the fluffiness! This Snowball Wreath from CB2 will do the trick: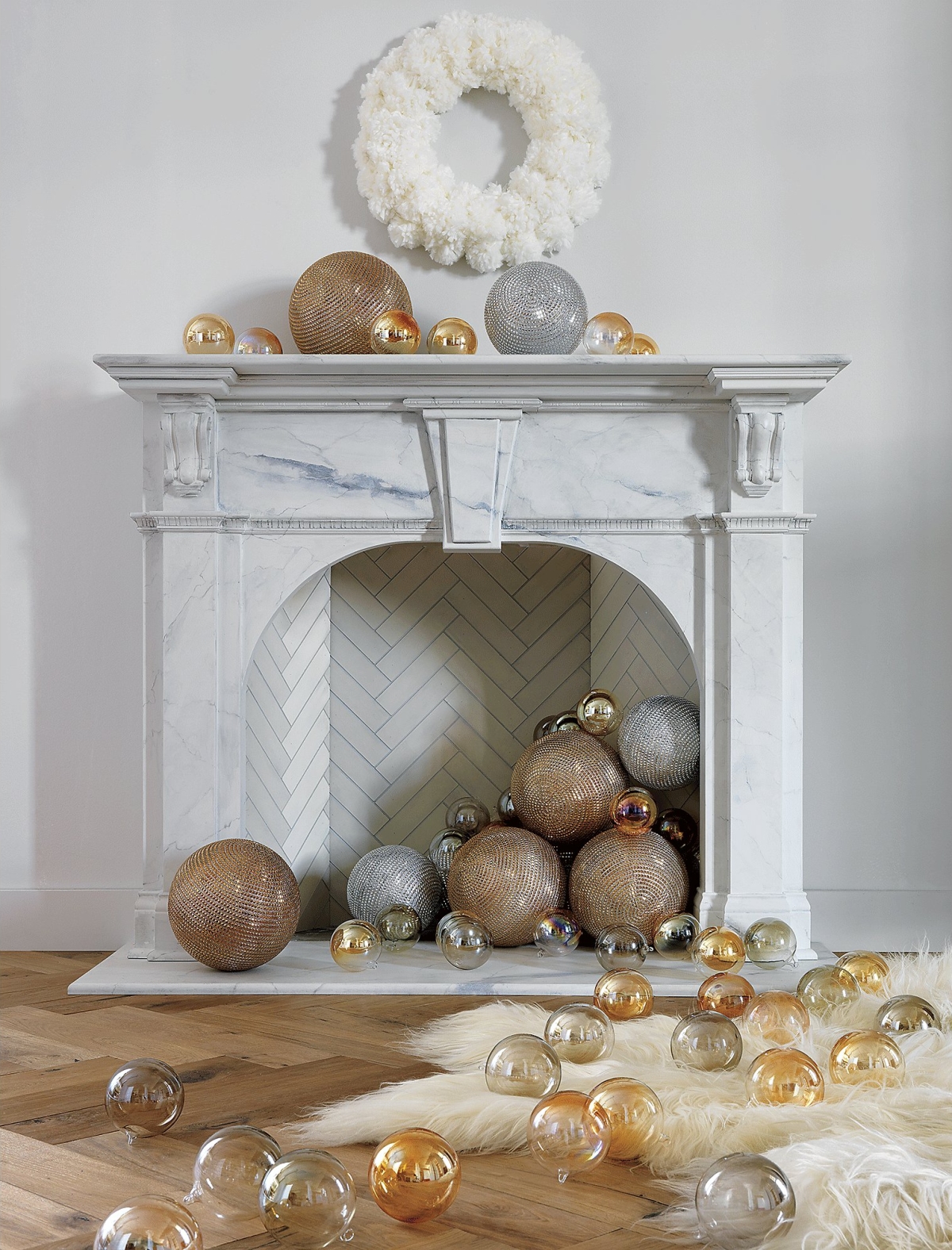 And for a small dose of fuzzy style, add Zara Home's White Star Decoration to your winter vignette or holiday tree: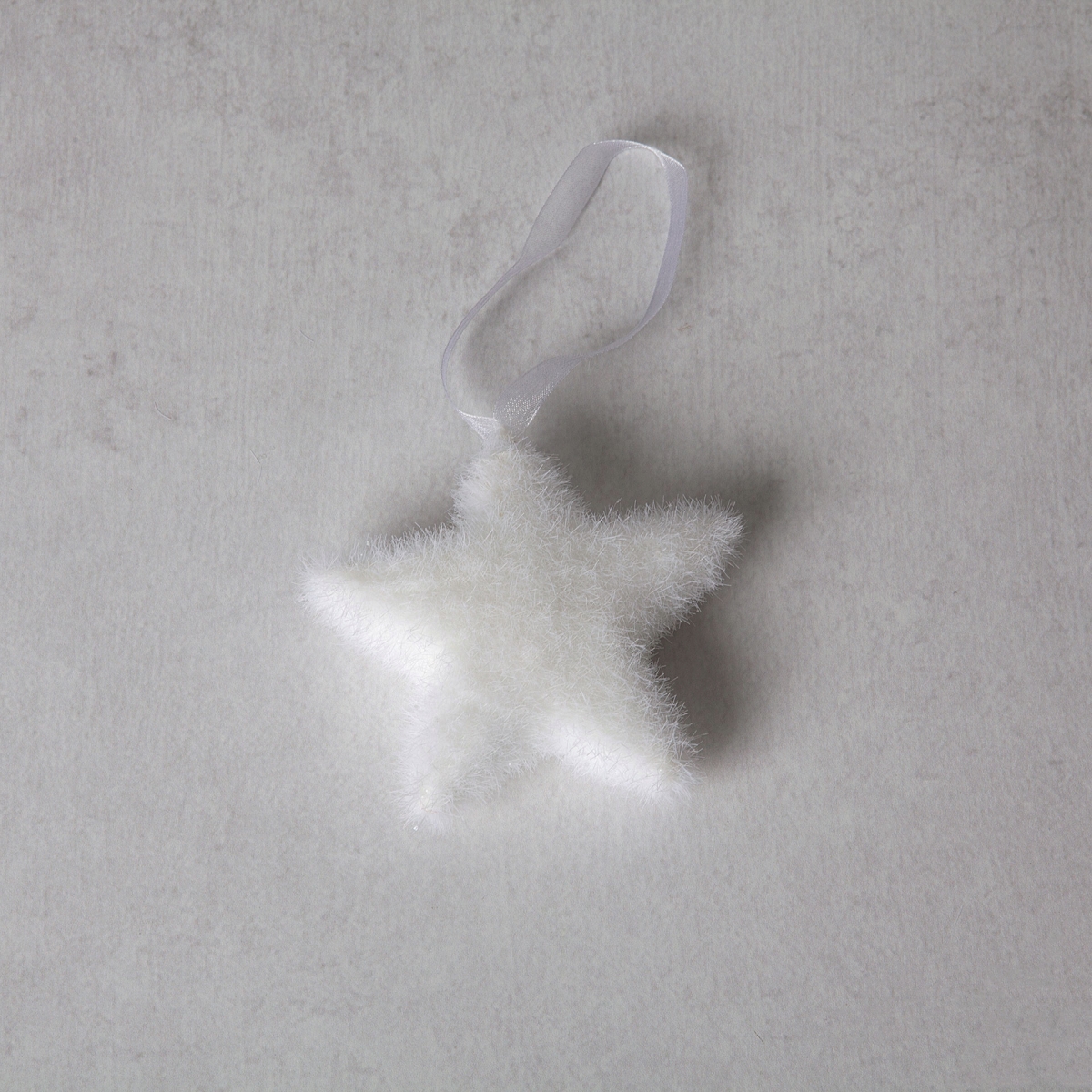 Scandinavian Style
Scandinavian design trends are highly influencing this year's winter decor offerings. From the interesting color combinations to the glazed ceramics, a striking, sophisticated look is taking center stage, complete with modern style. Below we see ceramic ornaments from ferm LIVING:
RELATED: DIY Winter Decor Using Painted Pinecones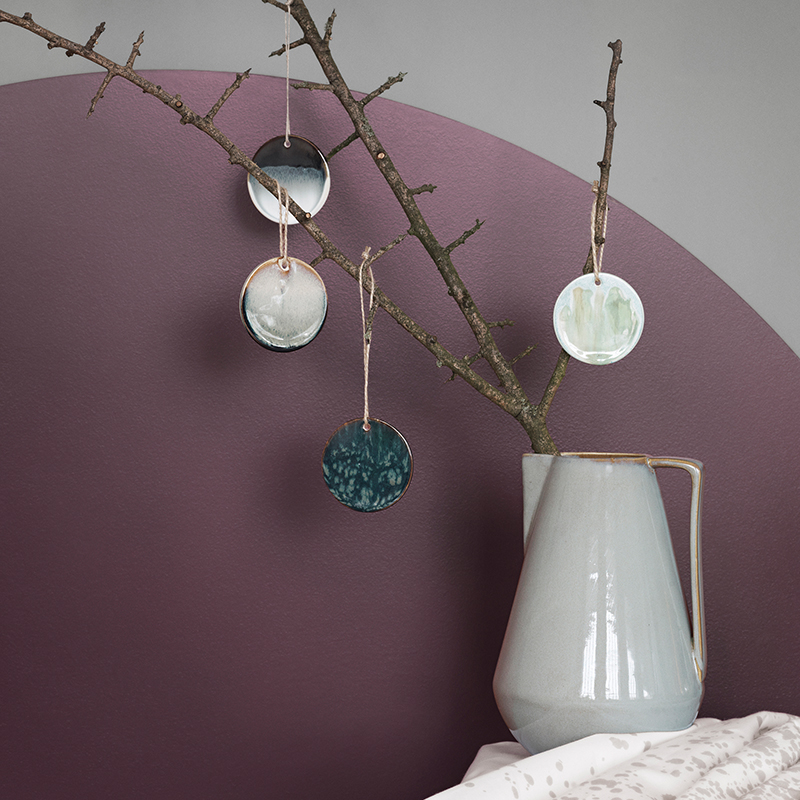 Minimalism is alive and well this holiday, and these geo ornaments (also from ferm LIVING) are simple in form yet detailed in pattern. A tarnished look and splatter paint style give them a modern feel: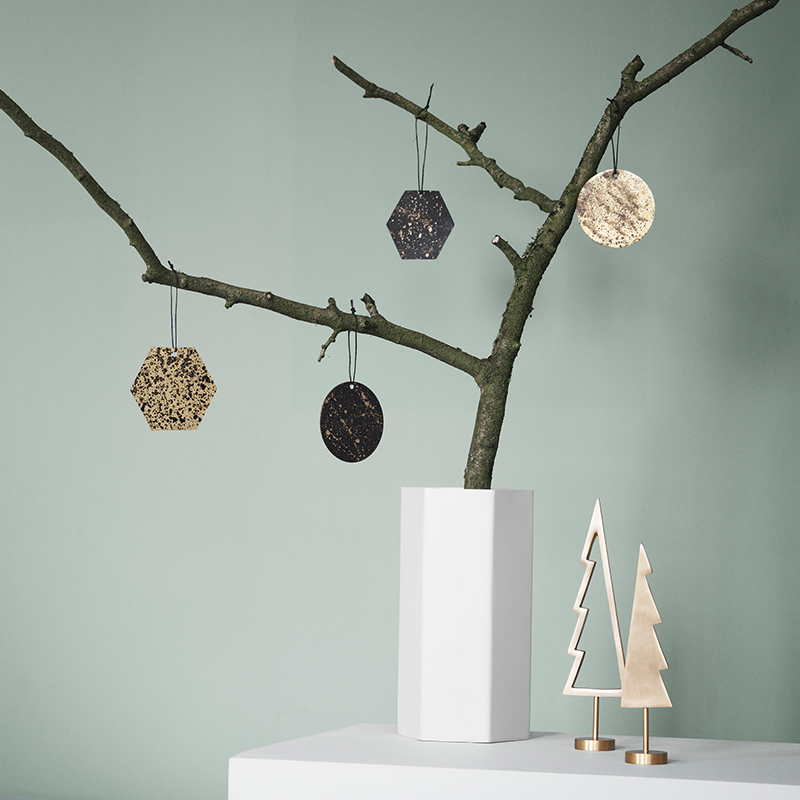 Simple wooden trays, boxes and candleholders can create a minimalist yet contemplative look for the fall and winter holidays, especially when combined with deep tones such as dark grey. [photo from H&M Home]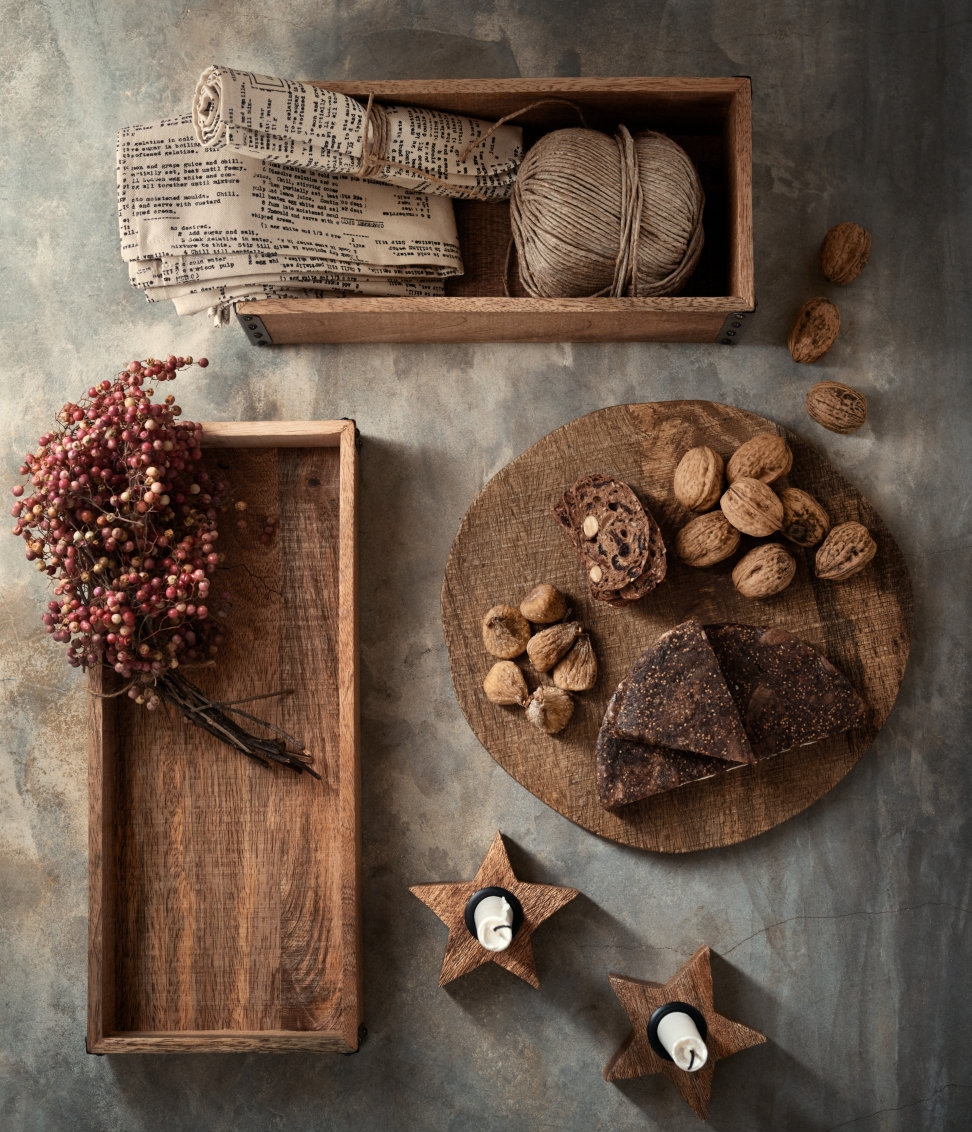 Did we mention how much we love the gift wrap and gift tags below?! Even if you're not ready to embrace Scandinavian style throughout your home, you can always add a dash of it below your tree during the holidays: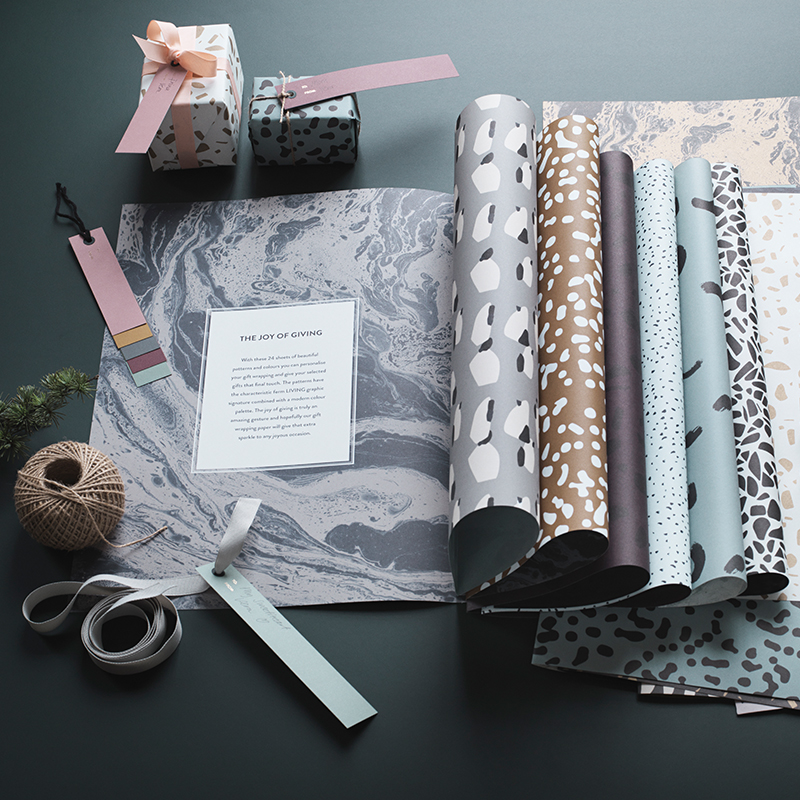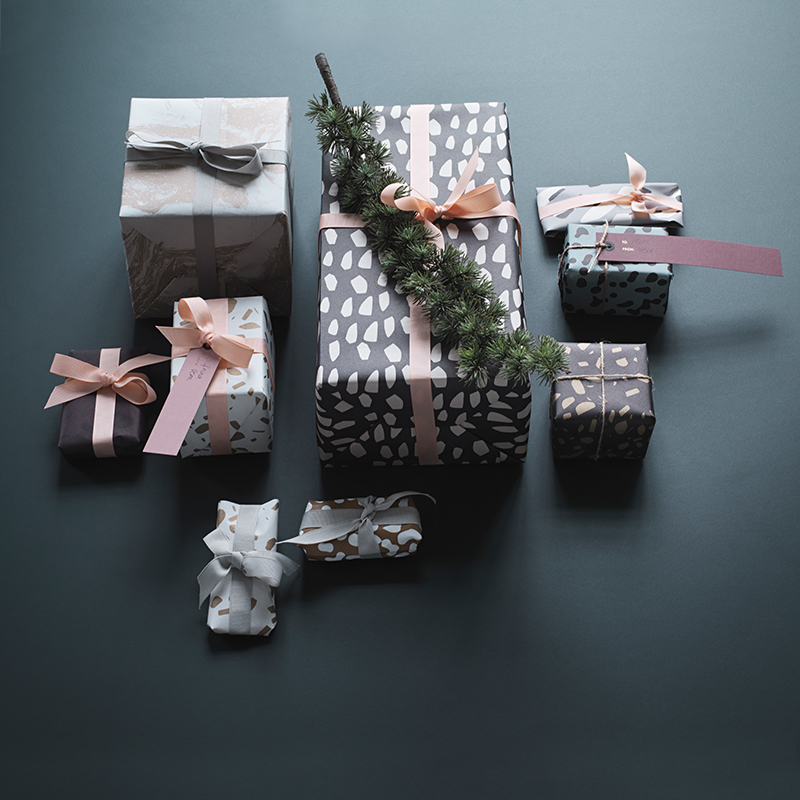 And if you're the kind of person who prefers a less-is-more approach to holiday decor, these Winterland Trees will add a subtle yet festive touch: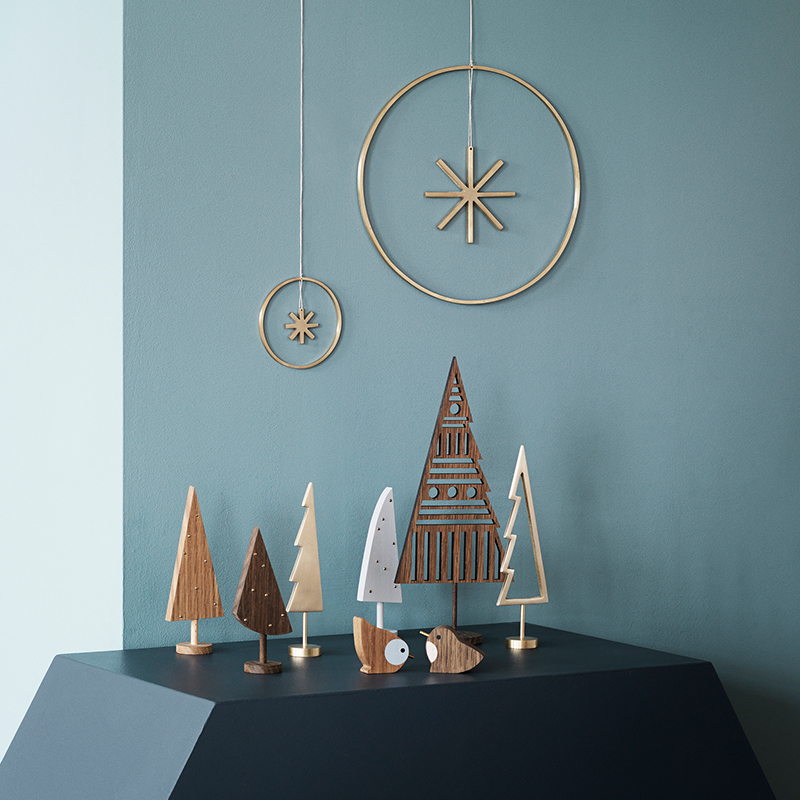 When do you begin your winter decor shopping? The first day of fall? The day after Thanksgiving? Share your thoughts by leaving a comment below…
Liked the story? Share it with friends.