Whether it is a weekend party with friends, a more formal party involving your colleagues, or even a family reunion that brings with it fun and festivities, a bottle of wine is a constant. For some this love affair goes beyond just that odd bottle or five, and a gorgeous wine cellar is often the ideal way to showcase and savor this passion for a lifetime. Be it a small nook under the staircase that has been turned into a smart wine storage space or a full-fledged cellar in the basement that rivals the best across the planet, no wine cellar is complete without a smart tasting room.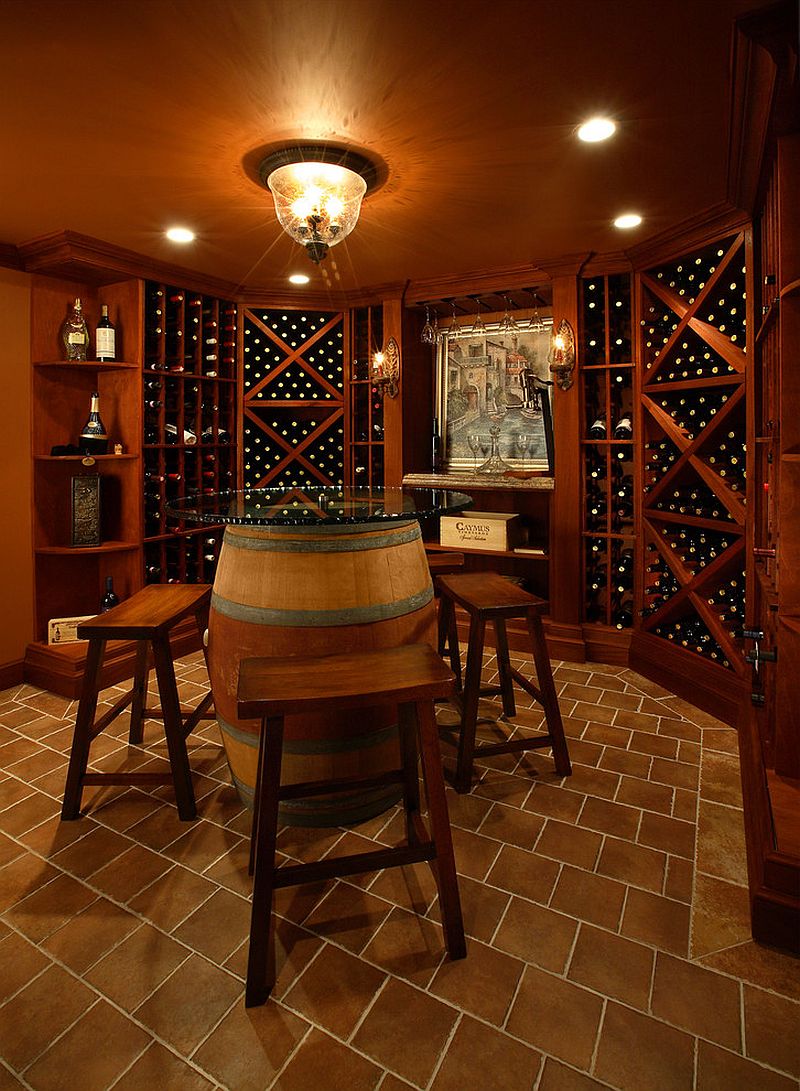 For many of us, the wine cellar and tasting room are rolled into one, as a small tasting table, a couple of chairs and lovely lighting are all we need. Others might prefer an exclusive tasting room that feels like an extension of the wine cellar even while having a charm of its own. Either way, today we take a look at how you can complete your personal wine storehouse with a tasting area that is both practical and stylish.
Classy, Custom Designs
A tasting room next to the wine cellar is a great option if you can afford to spare the space and are willing to spend some extra dough. One design that is a perennial favorite is a tasting room inspired by the style, ambiance and aura of the classic Gentlemen's Club. This is a timeless and dashing look that never fails and combines formal elegance with a hint of casualness and loads of panache. Another style that will not let you down is the rustic coupled with Tuscan influences. Since most of us envision wine tasting rooms in such dreamy settings surrounded by vineyards, these tasting rooms allow you to escape your more contemporary surroundings with ease.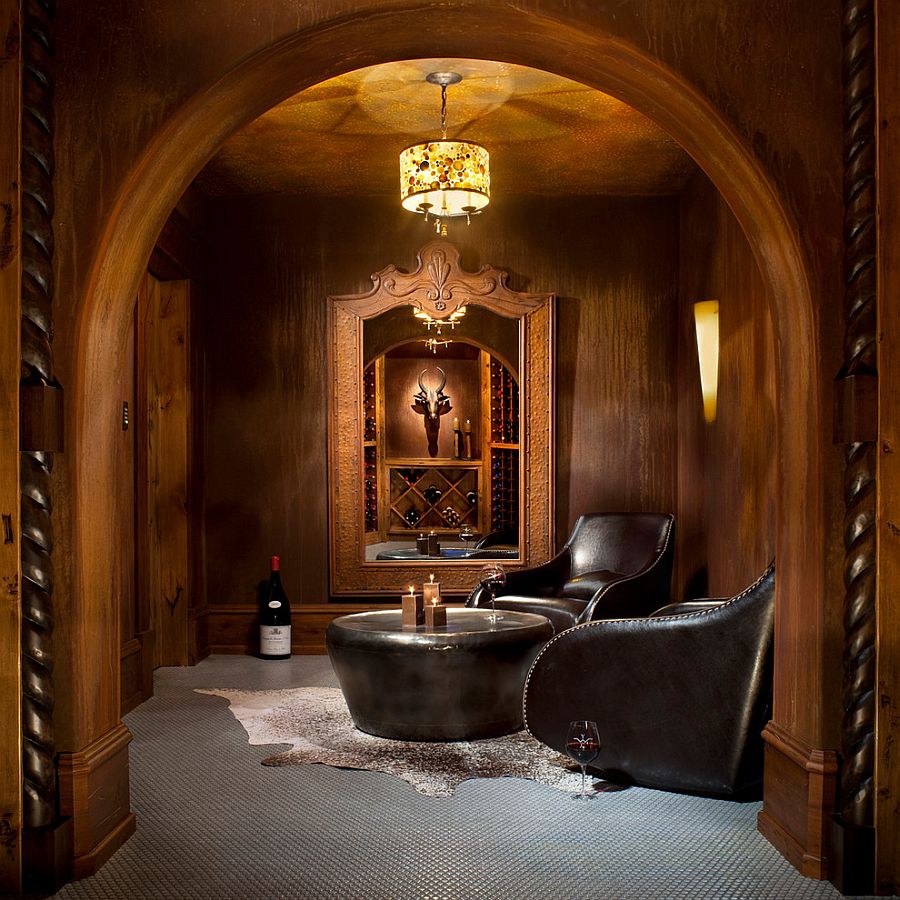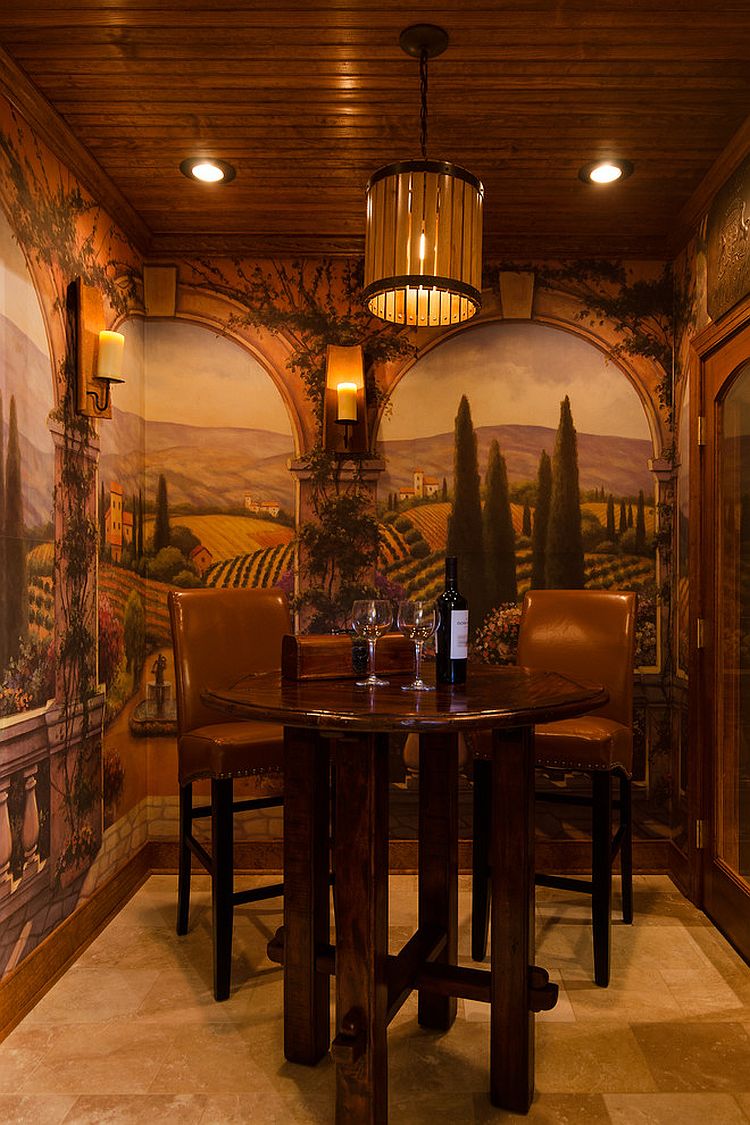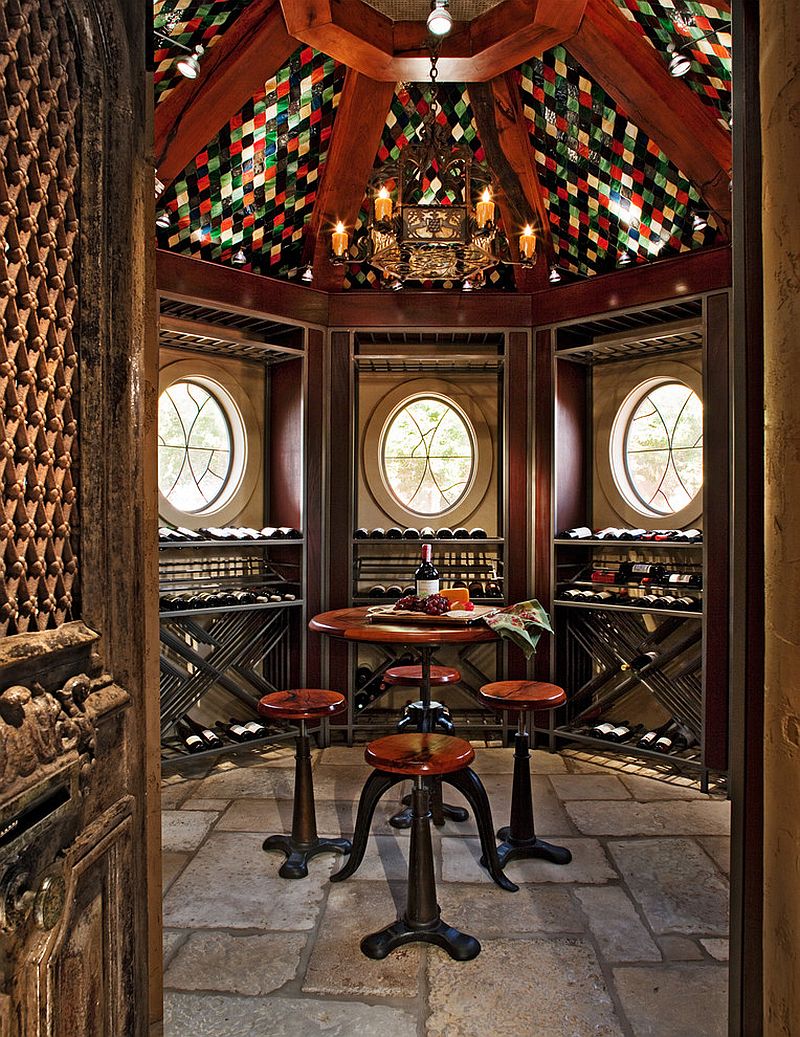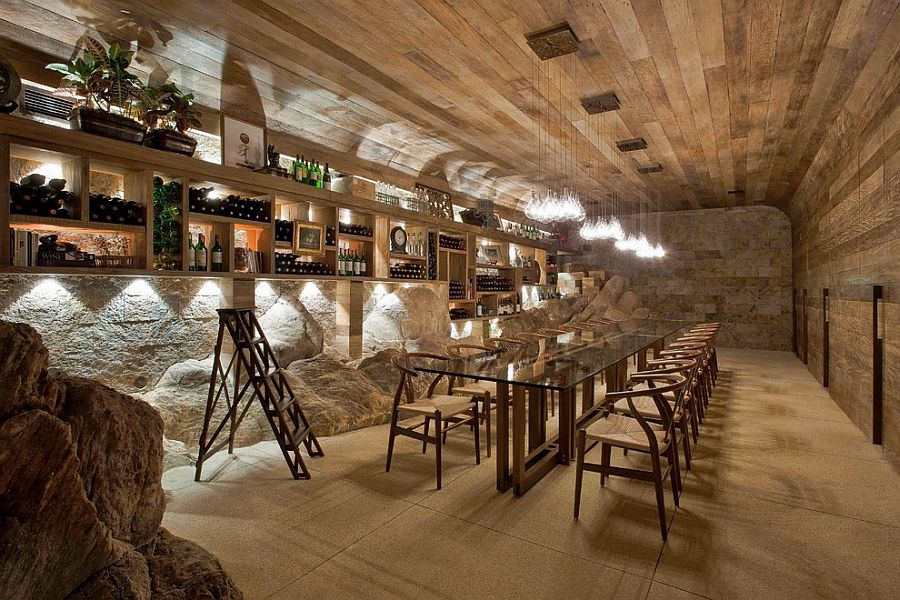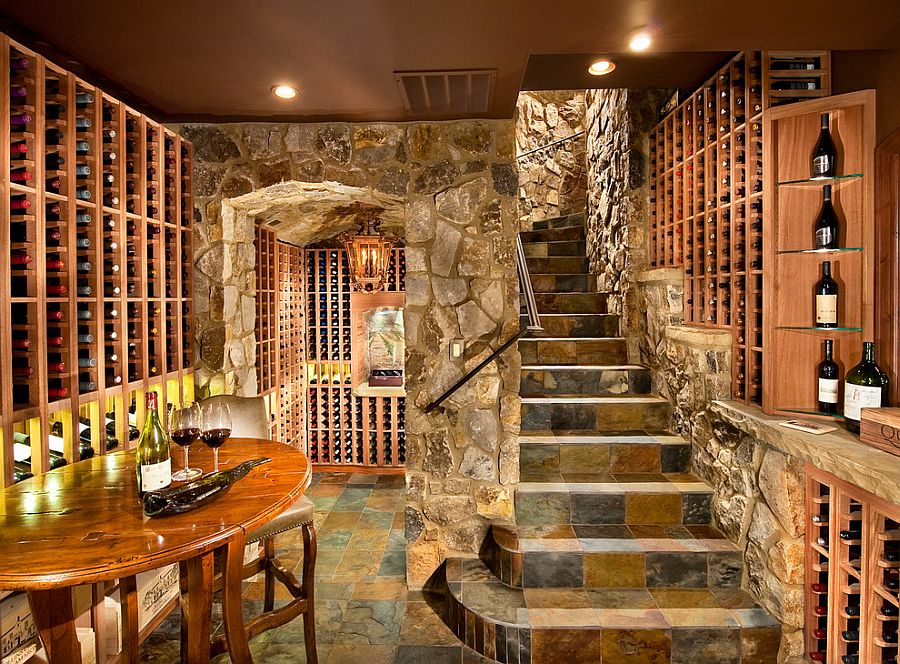 Find Some Space!
Is space not a luxury you can afford? Many of us might struggle to sneak in a smart wine cellar, let alone a tasting room next to it! Why not combine the two and create a beautiful wine cellar with a lovely little tasting area at its heart? This is pretty easy to achieve, and most often it is just a cool tasting table and a few chairs or bar stools that you will need. Wine barrel tasting tables are pretty popular, and they also allow you to recycle and upcycle one of those old barrels with ease. A more traditional table with space for holding a few glasses and a couple of wine bottles is the next best bet.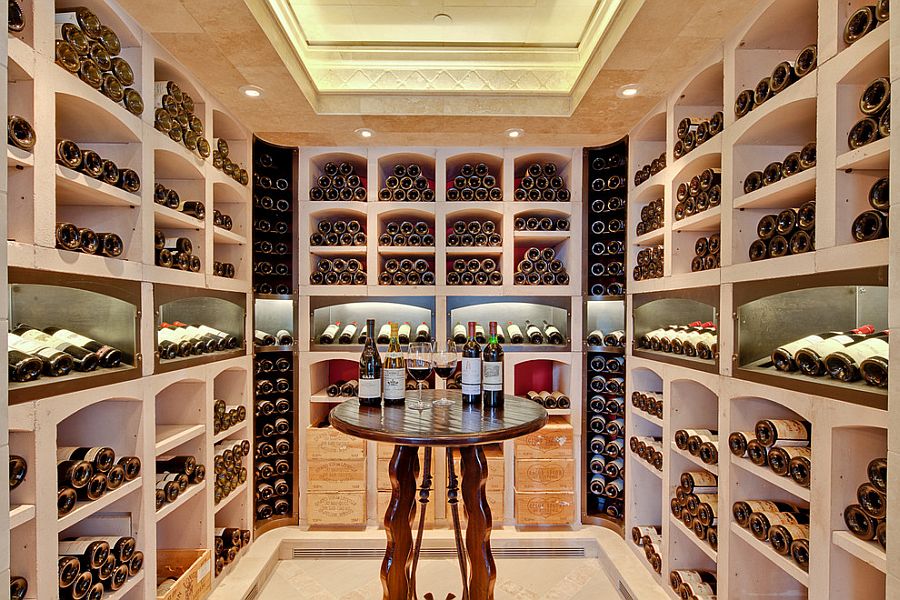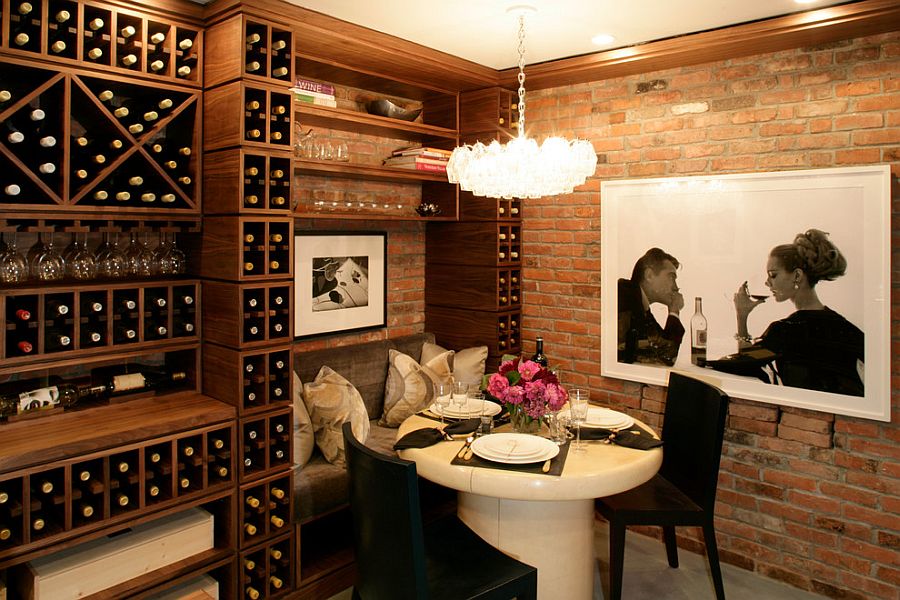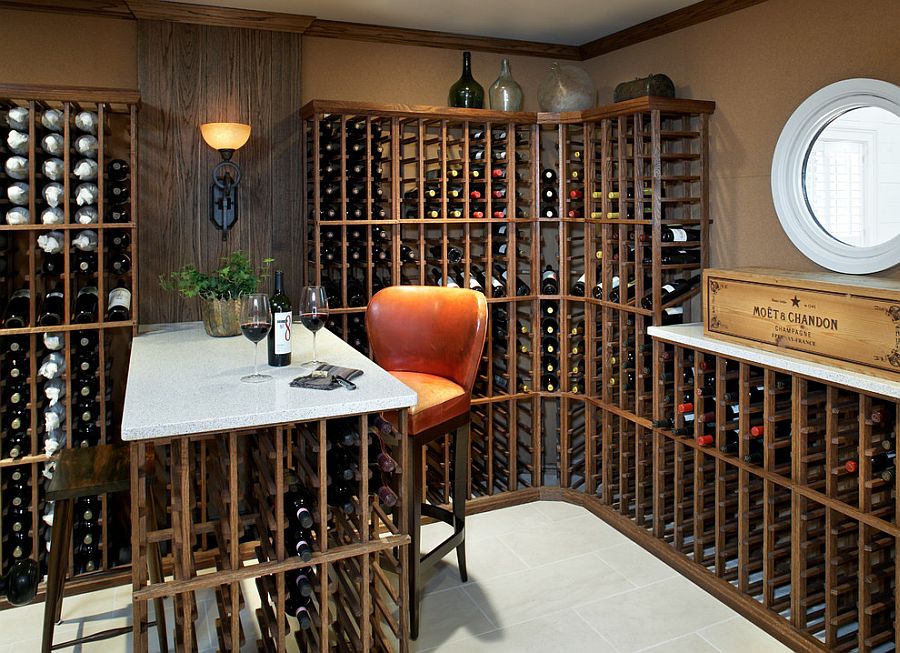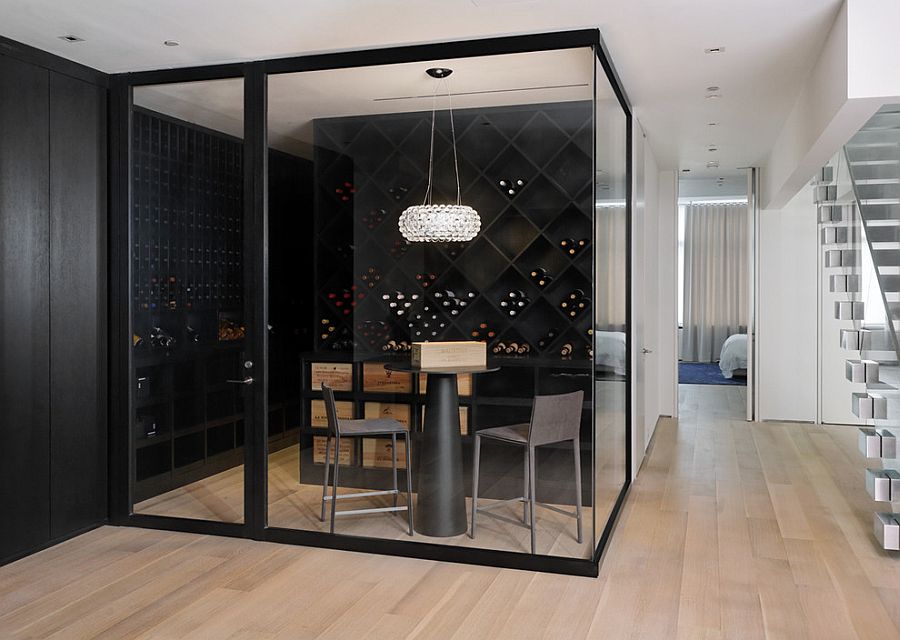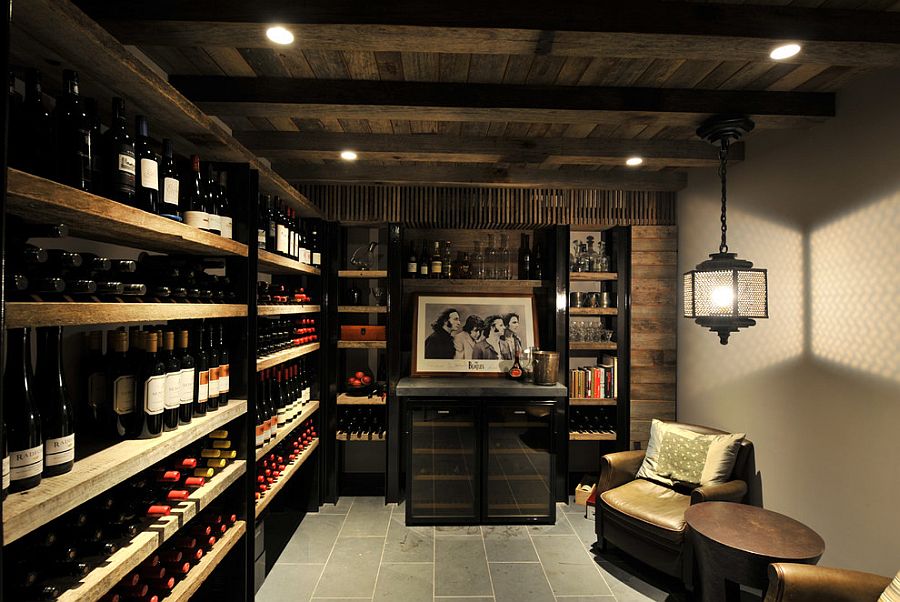 A Dab of Color
We know what you are thinking here – a wine tasting area and color seems like a strange marriage? That's because all the commercial tasting rooms that you see have programmed you into believing that there is only one style (mostly rustic) and one hue (wooden surfaces and the warmth of yellow) that you can use to create a gorgeous wine tasting area. But break away from this path and give your basement wine cellar / tasting room a splash of vivacious color. This could come in the form of a colorful tasting table or chairs that usher in ample brightness. The inspirations below will surely surprise you with their flamboyance!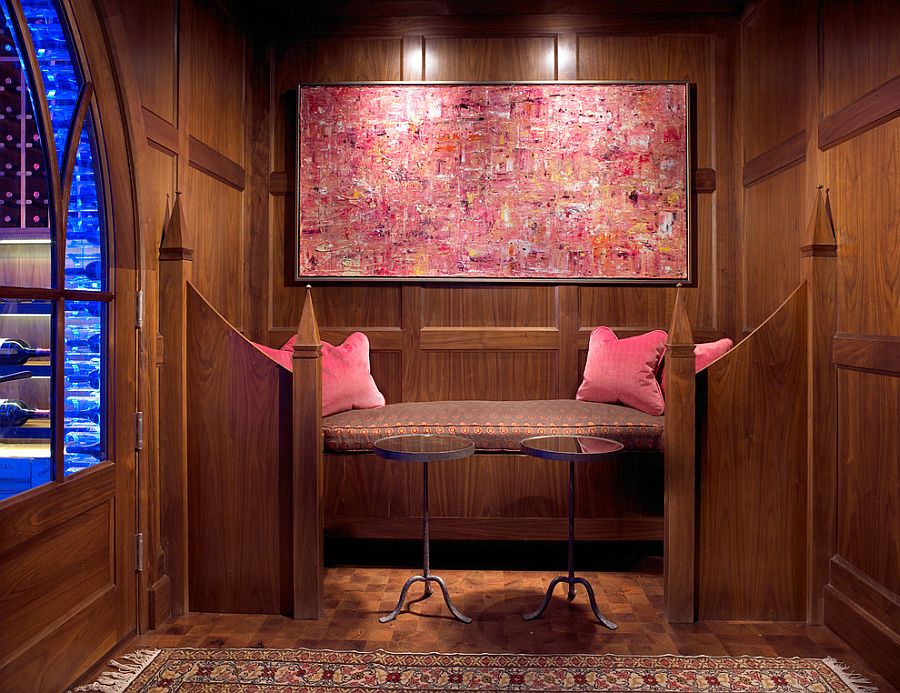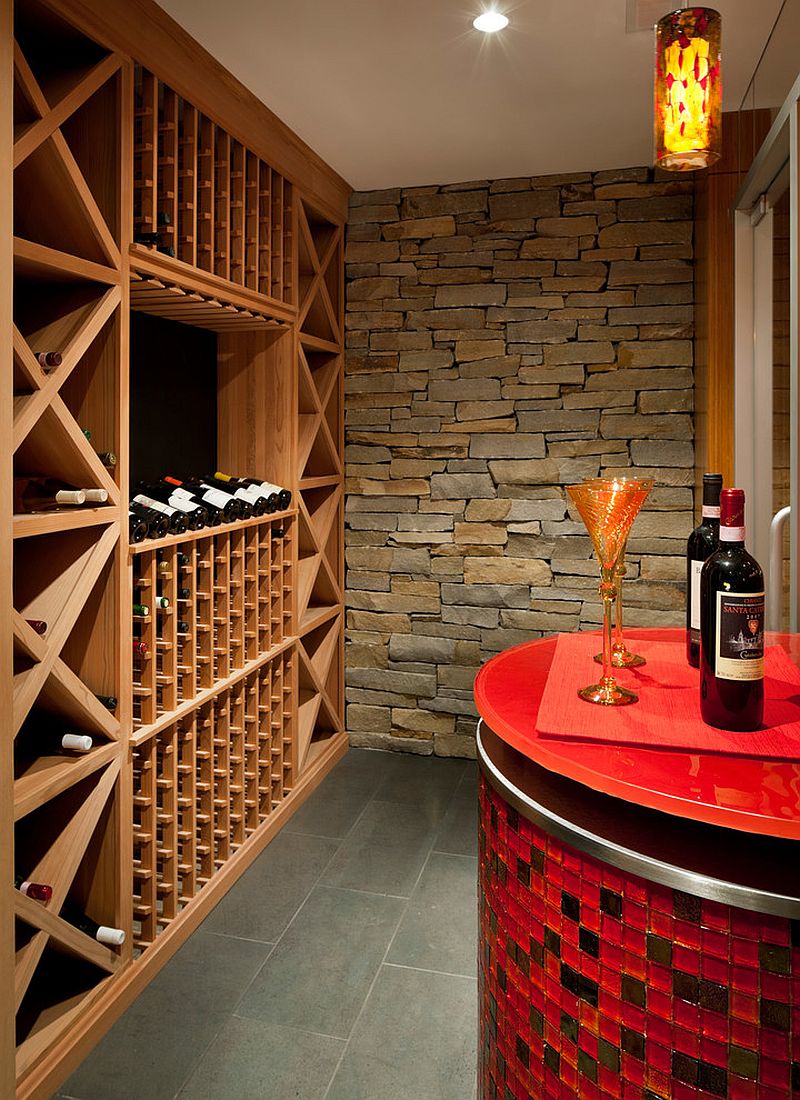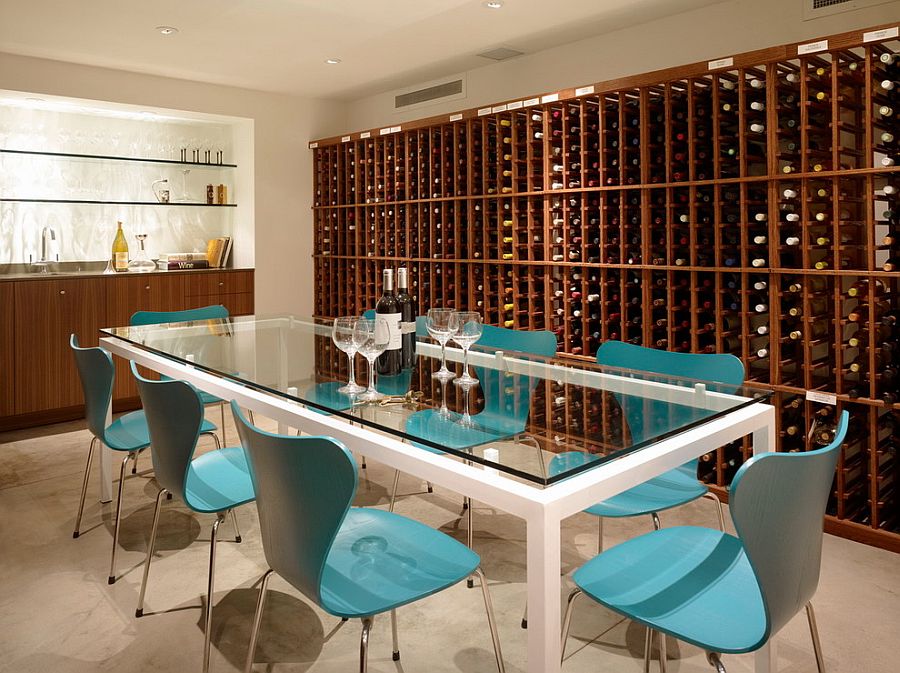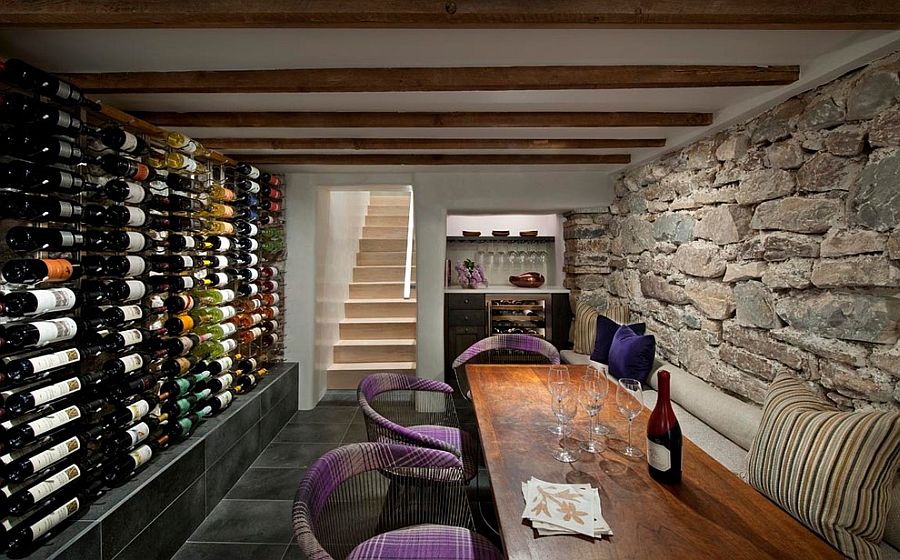 Dreamy Mediterranean Elegance
Much like those with rustic style, Mediterranean-style tasting rooms are incredibly popular and a hip choice. With aged stone walls, sweeping arches and a wooden ceiling, the Mediterranean tasting room is a timeless setting that draws you in instantly. In a world that is filled with simple, straight lines and clean, contemporary design, this little escape offers both visual and textural contrast that will revitalize your senses in more ways than one.