We are always on the lookout for exceptional homes that challenge conventions and push the envelope in terms of what is possible. Designed as a personal retreat, weekend studio and a cool hangout by Chris Tate of Chris Tate Architecture, the Tent House takes you away from the usual sight of rigid four walls and endless cubes, squares and rectangles. In a world where we are accustomed to the sight of the four-sided polygon, this pyramidal delight definitely draws your attentions instantly. The 70-square-meter house is set on a lot surrounded by a rain forest and it is lush green native plants that carefully cloak this exceptional metallic structure.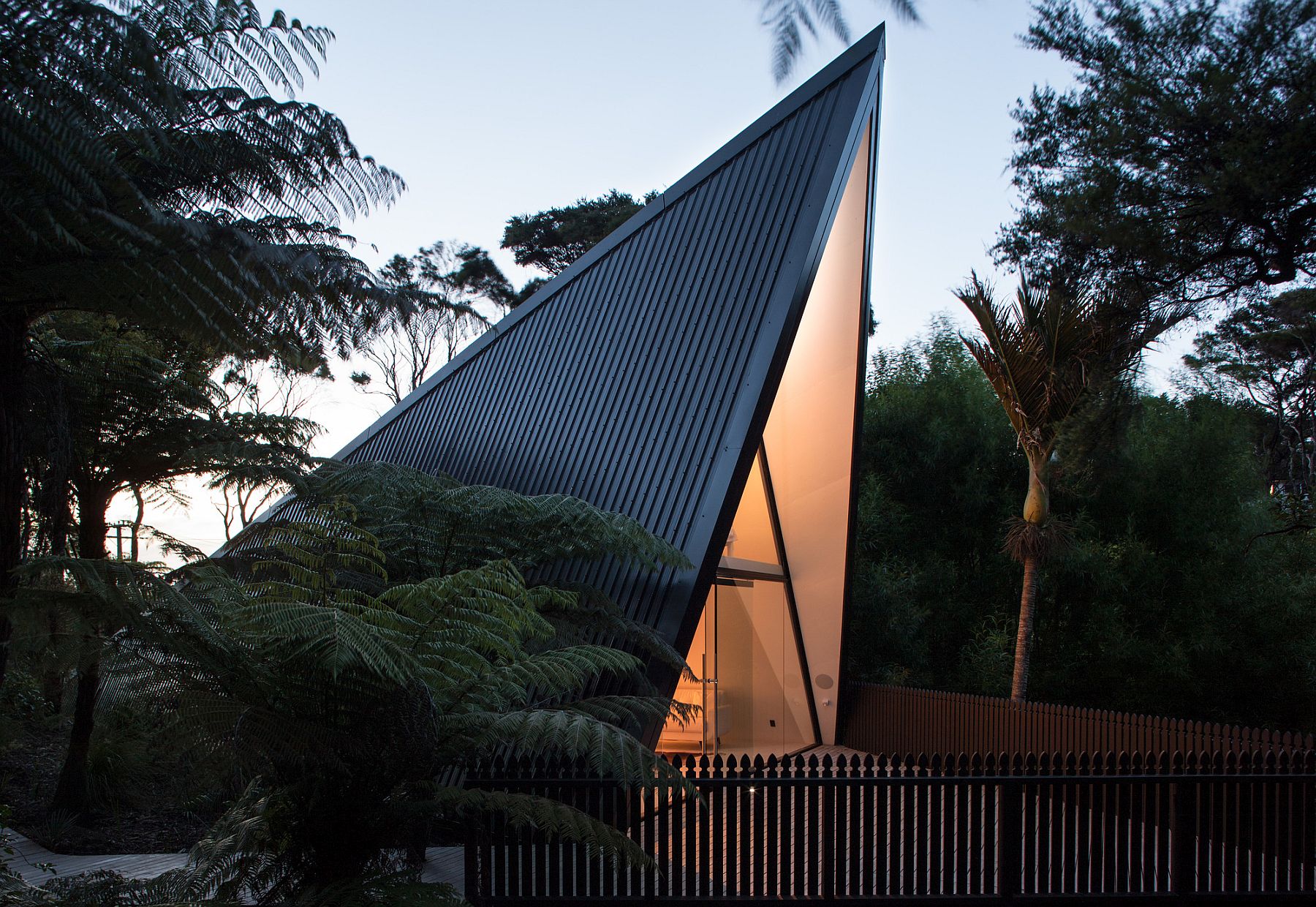 With the Tent House, it is apparent that the floor space becomes severely restricted as one moves to the top level of the structure. With this in mind, an all-white interior was chosen and a spiral staircase added to cut back on any wastage of precious space. On the inside, the living area, kitchen, bathroom and a thinking nook / home office sit on the lower level while the mezzanine level is exclusively dedicated to the bedroom. A lovely deck outside extends the living area and adds to the overall visual appeal of the metallic structure.
RELATED: Cocoon Tree Tent: Gorgeous Hammock Tent Encased in Cozy Luxury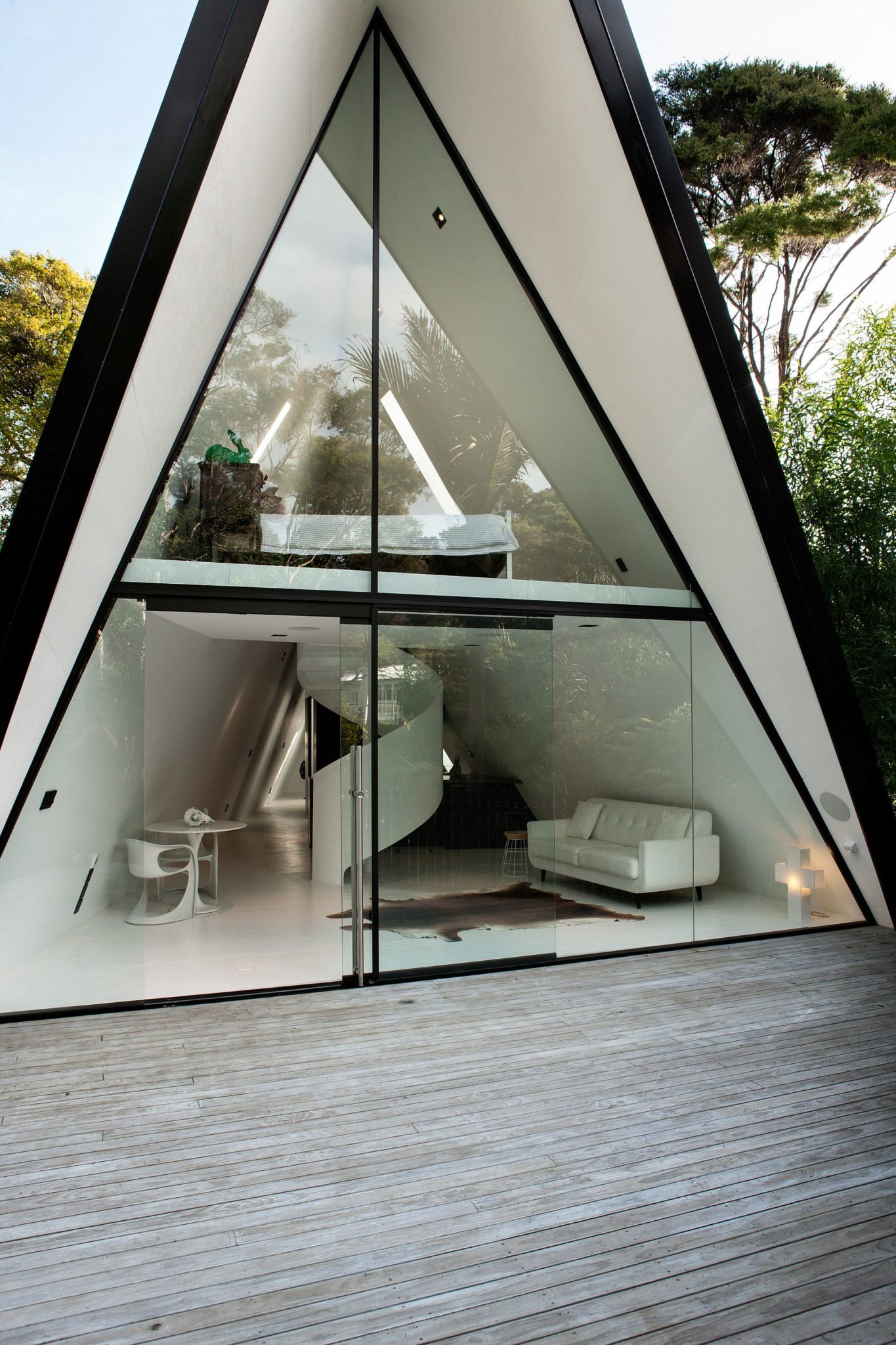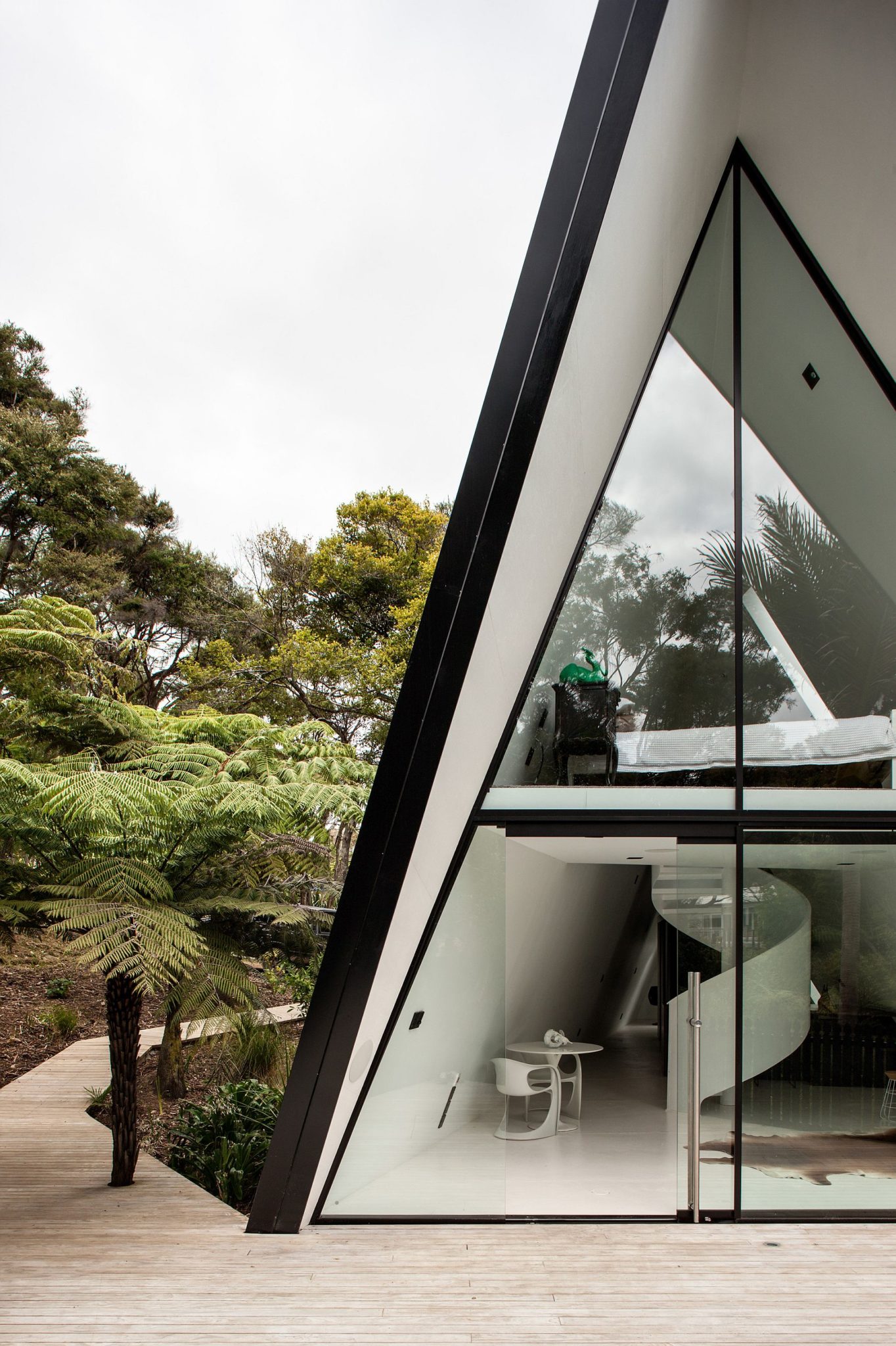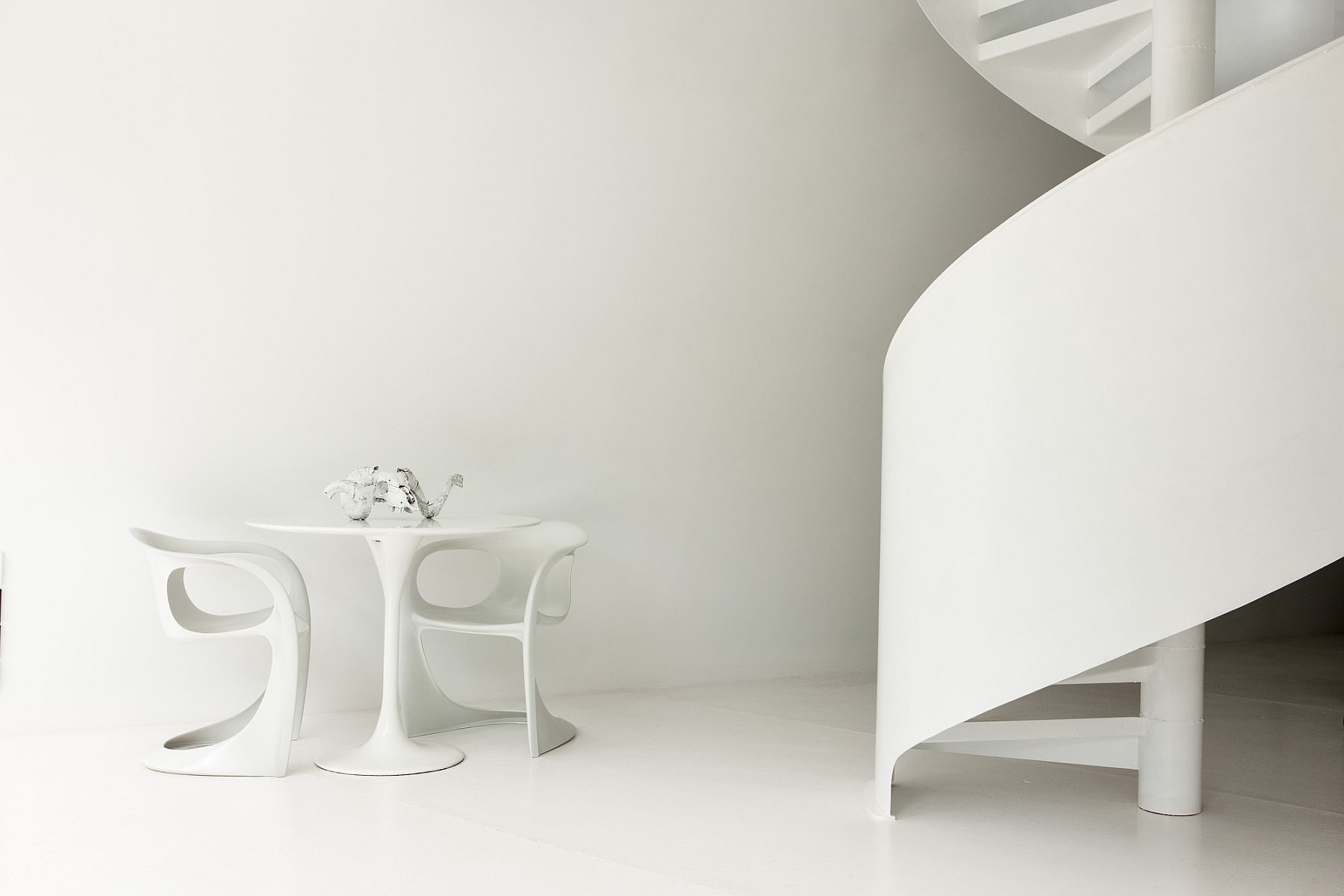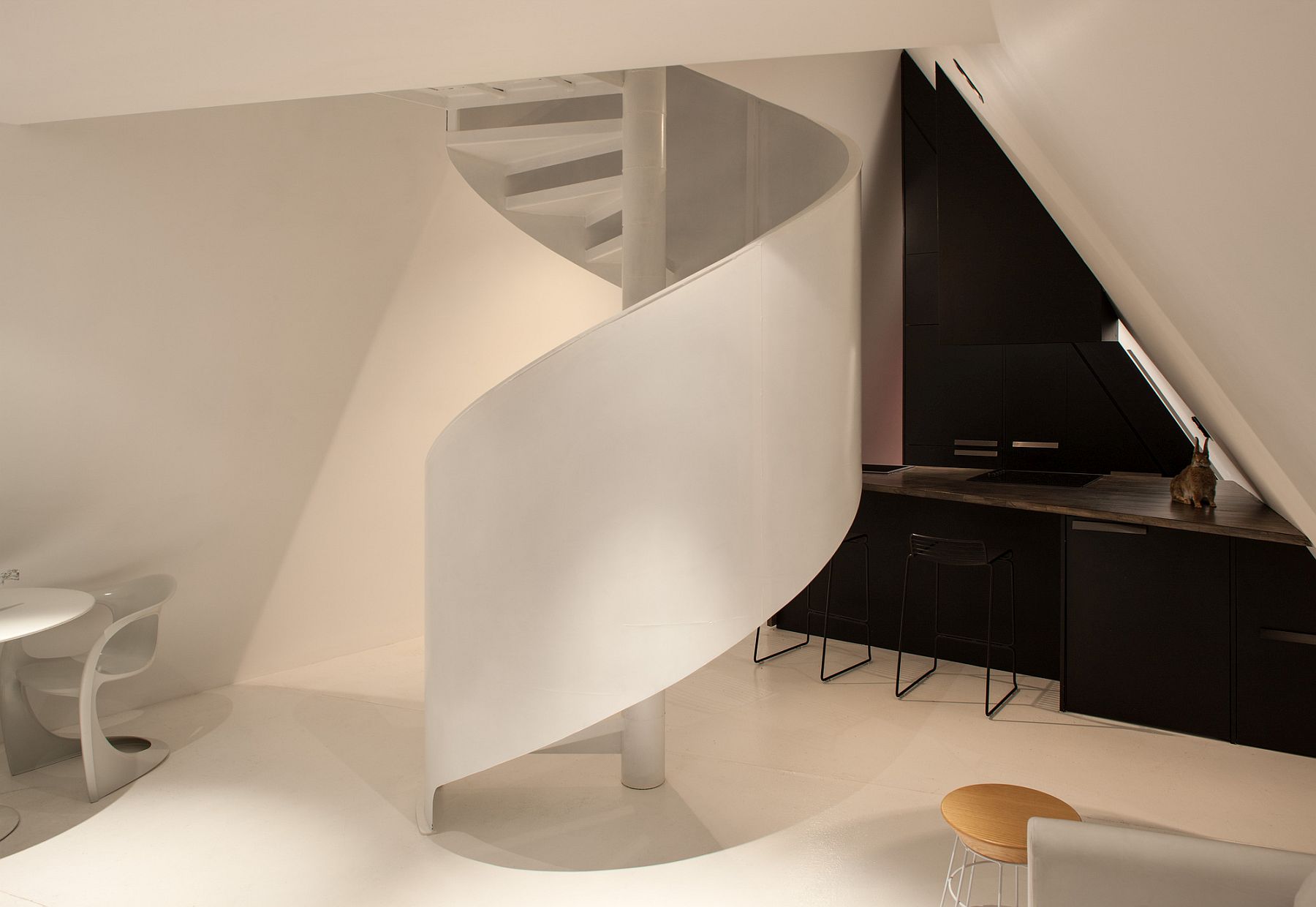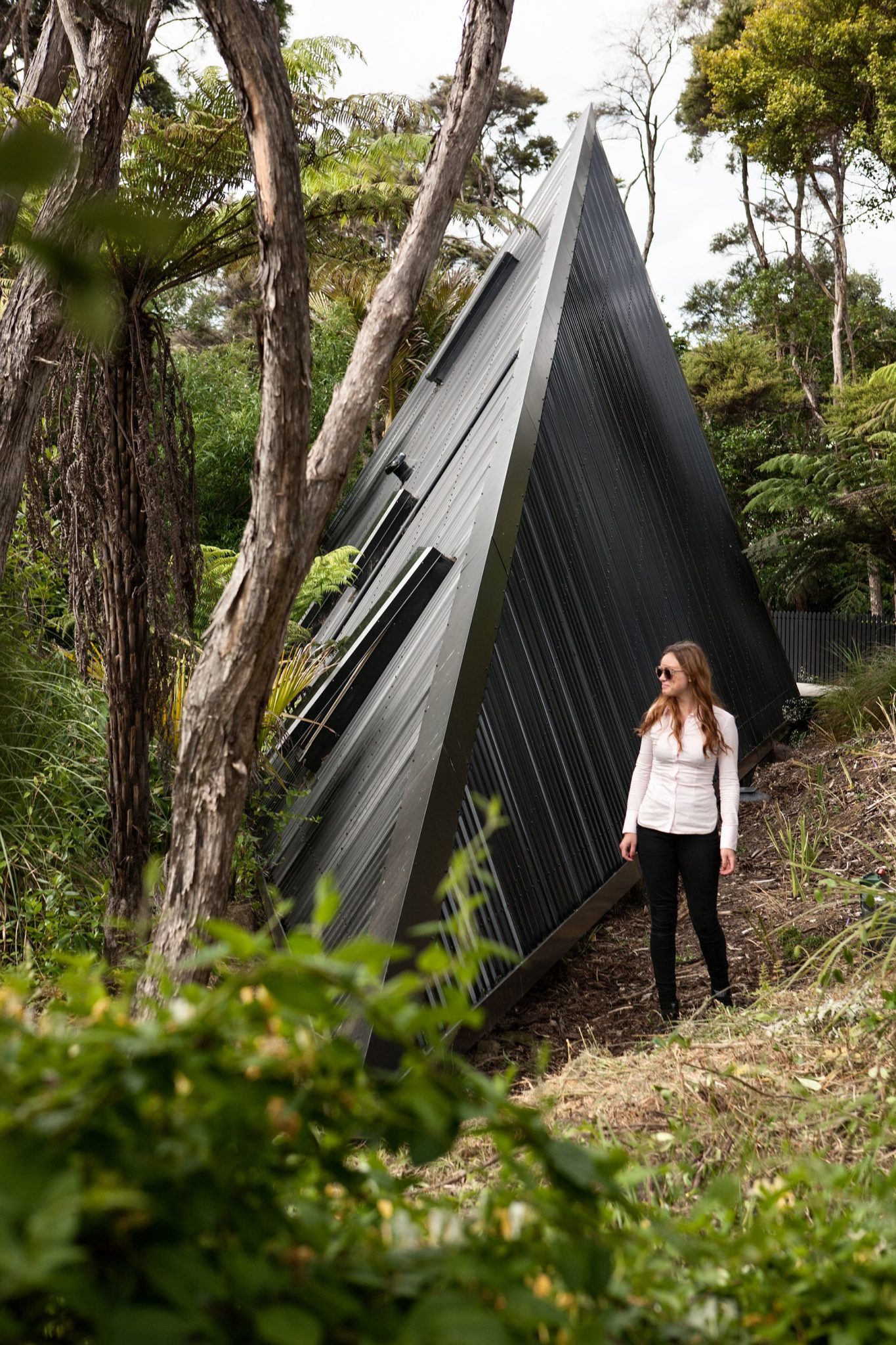 Uncomplicated, minimal and unique, the Tent House forces us to rethink about what is possible with limited space and the design direction of future, off-grid, vacation homes with minimal ecological impact. It sure offers a great hangout from which one can enjoy the scenery outside! [Photography: Simon Devitt, Jono Parker]
RELATED: Sustainable Weekend Retreat Shines Through With Its Innovative Design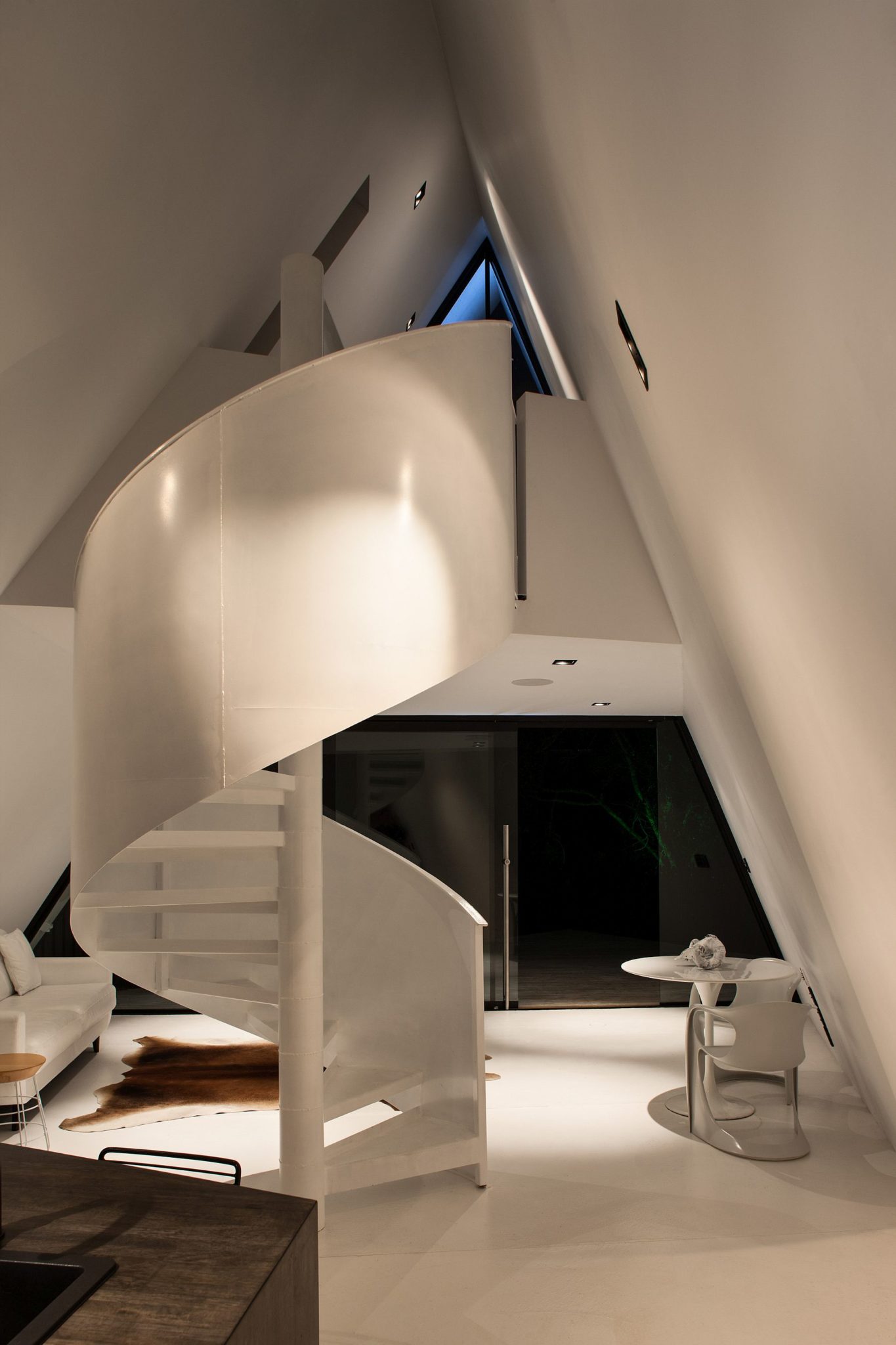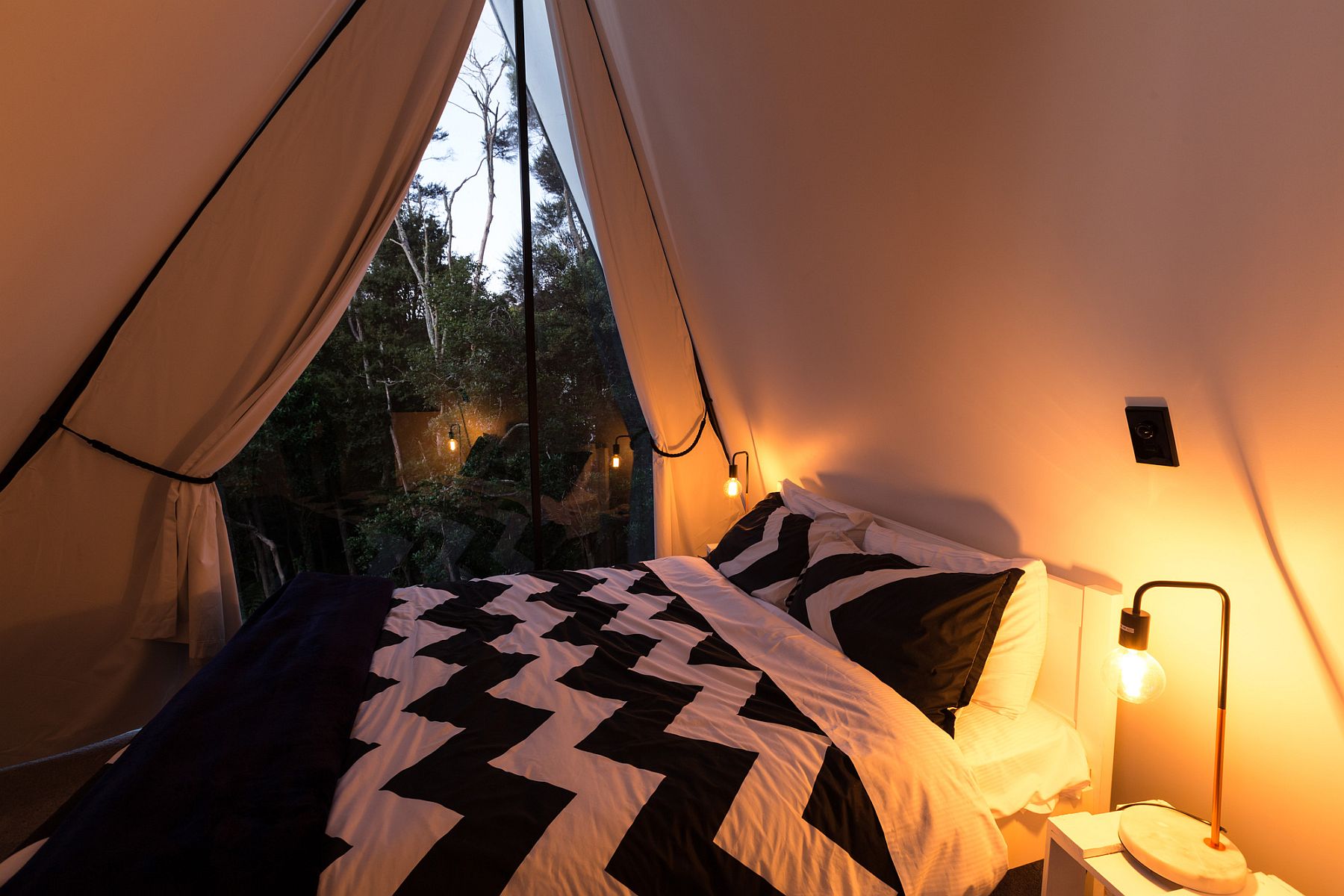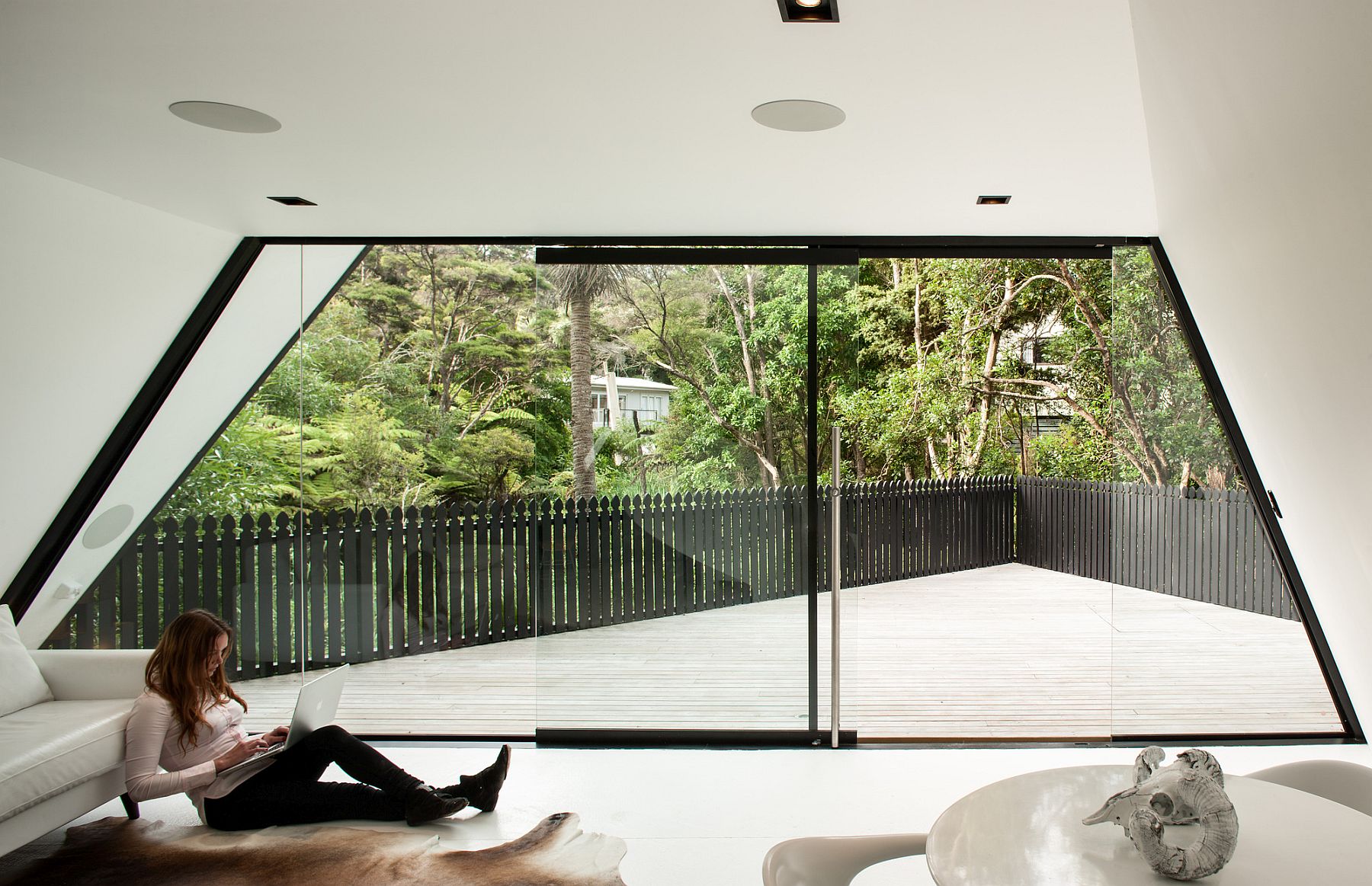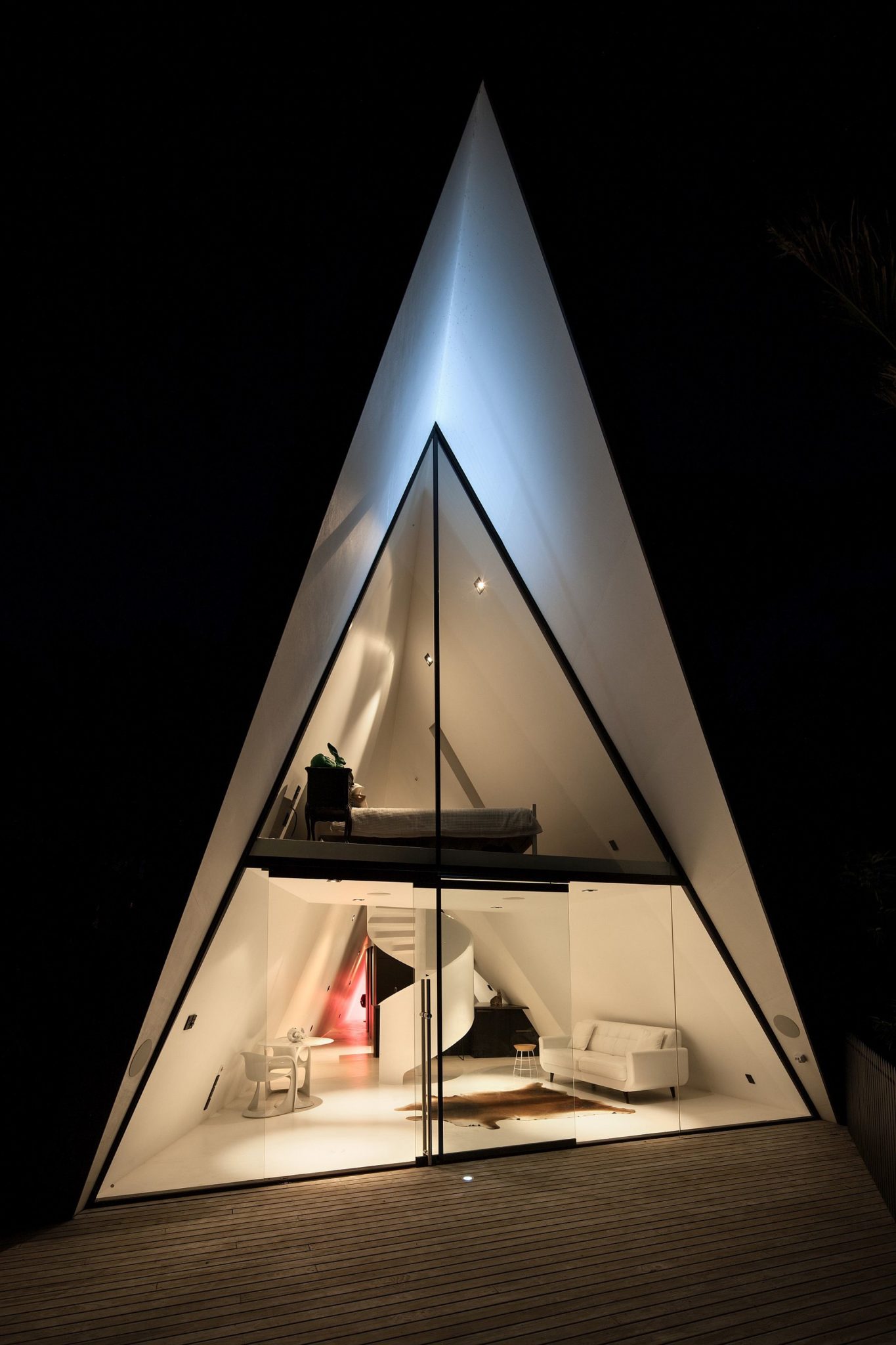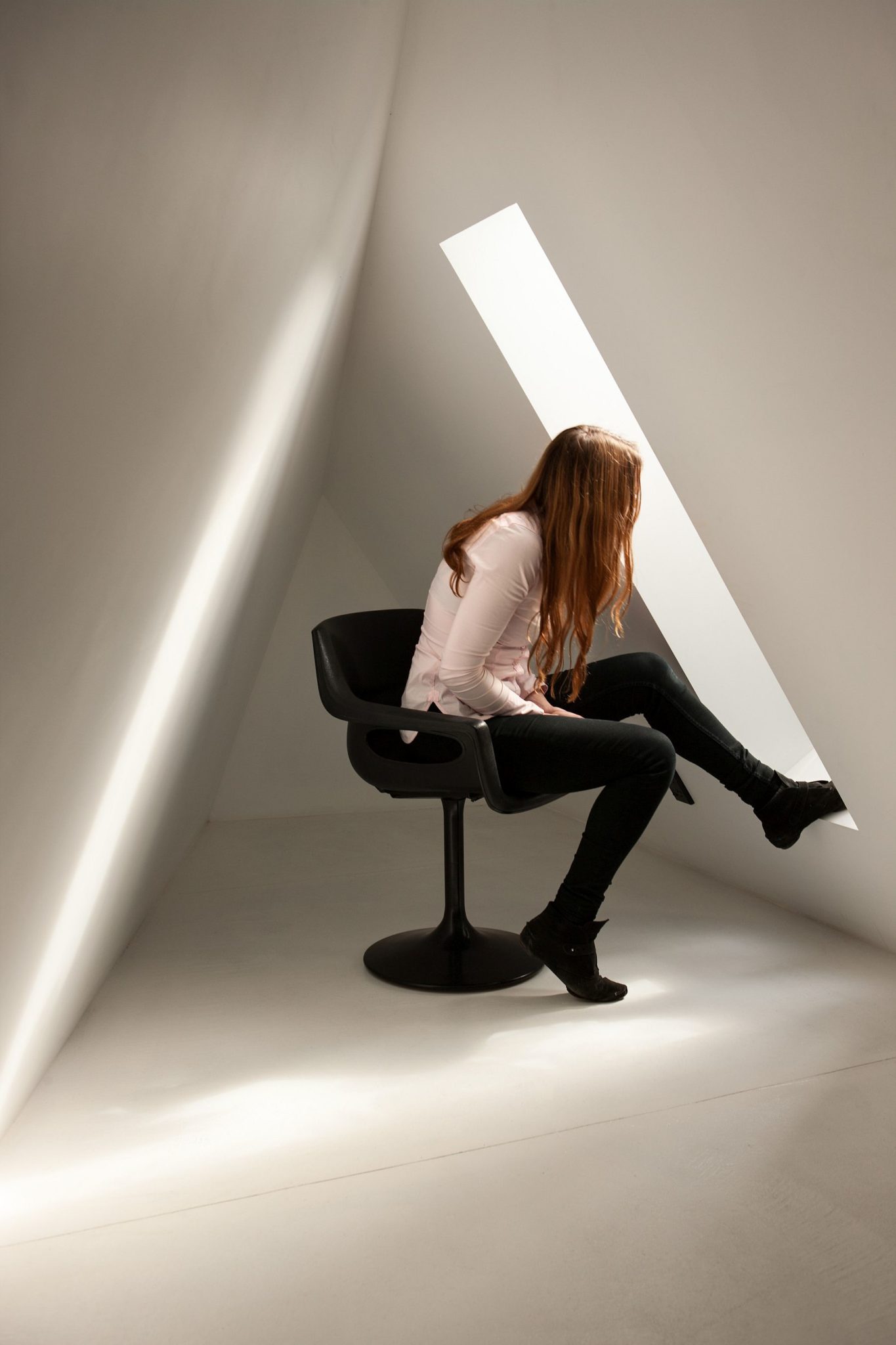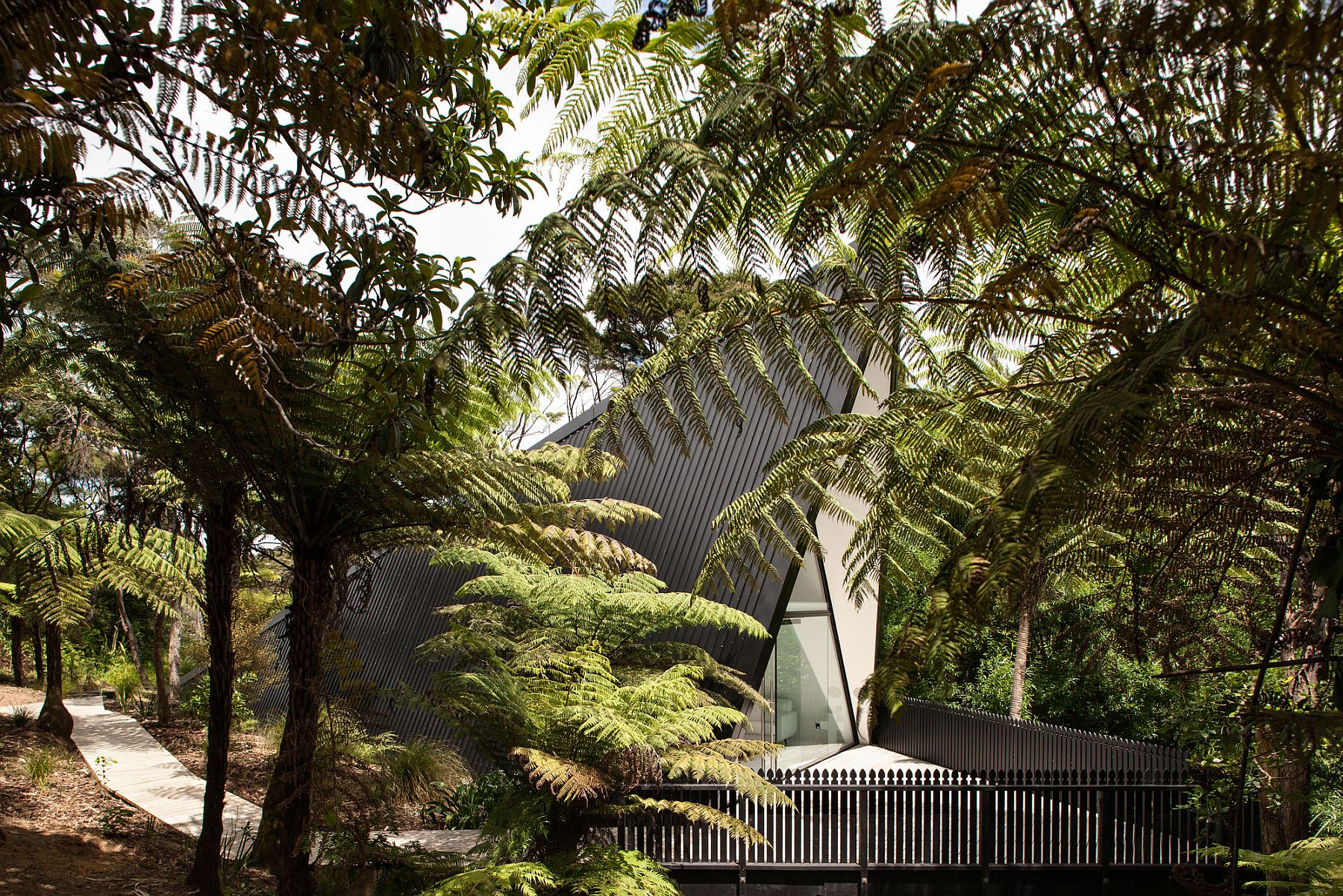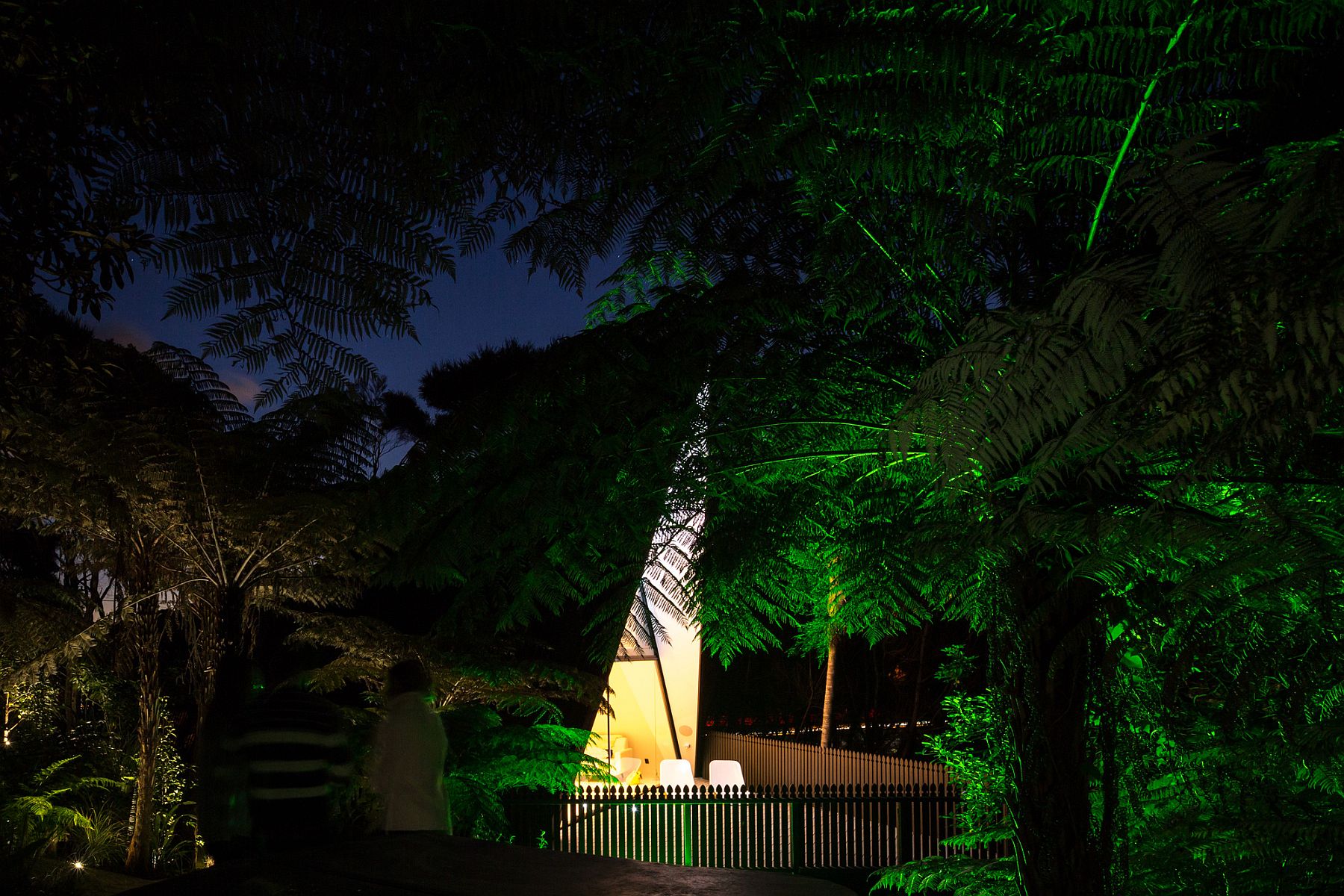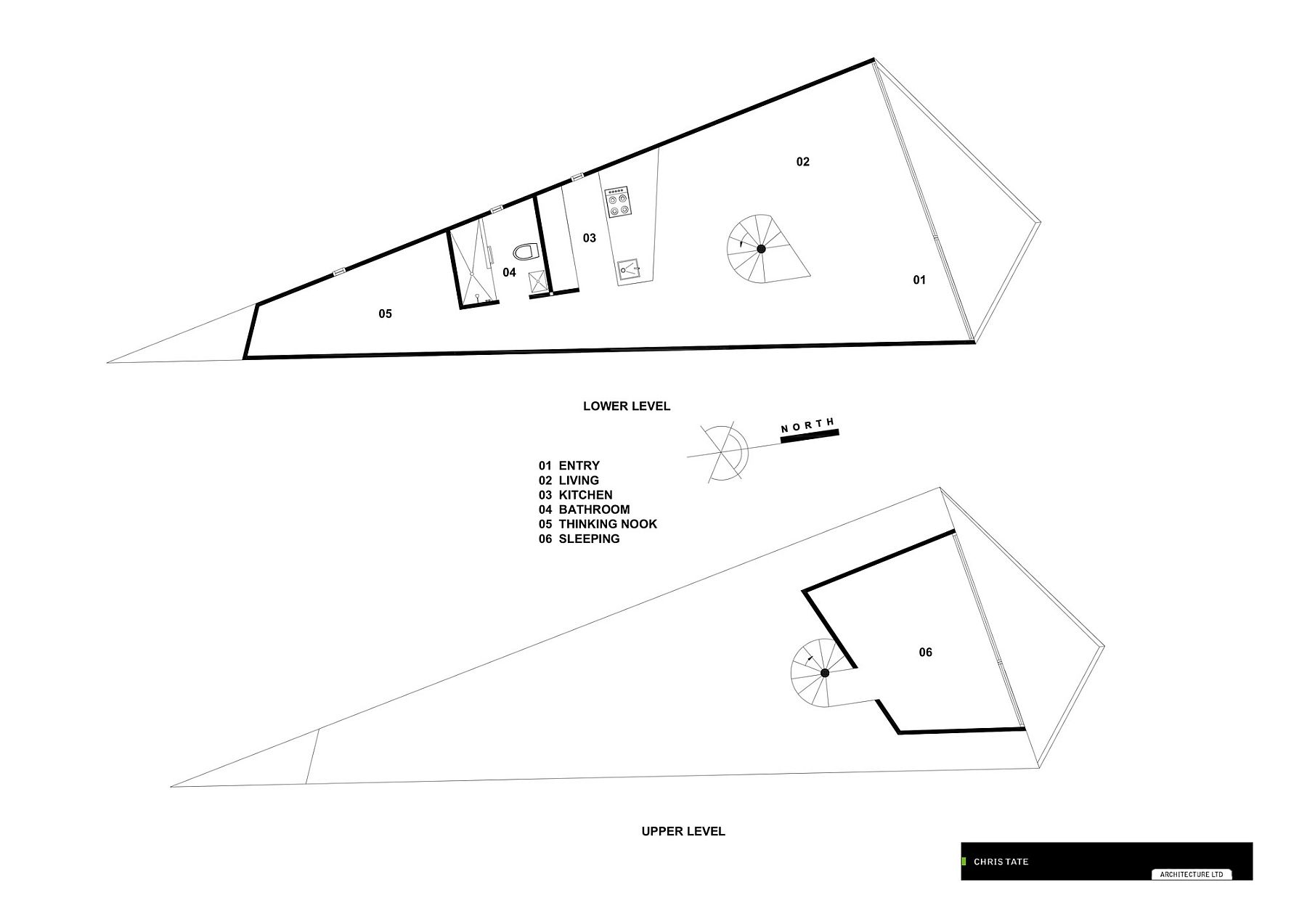 Liked the story? Share it with friends.