Few cities in the world see as many home conversions and extensions as Melbourne. It is a sign of how most homeowners in Melbourne are looking for ways in which they can alter their existing, classic home (be it Victorian, Edwardian or even a Workers Cottage like one on display today) even while preserving its original street façade. Nestled in a busy residential neighborhood of the city, the Valiant House was refurbished and revitalized using a smart rear façade crafted using concrete, glass, wood, and brick. Designed by A for Architecture, the new addition holds the open living area, family zones, kitchen and dining space of the house.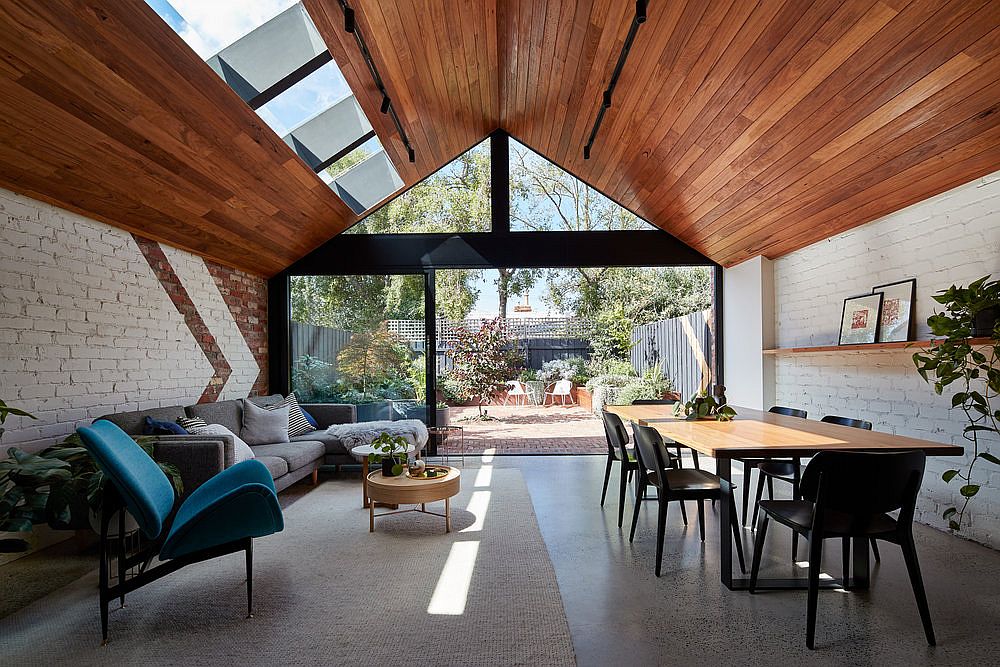 As is the case with most heritage homes, it is the rear addition that comes to the rescue here, extending the living area even while leaving the two bedrooms at the front of the house largely untouched. What truly stands out in case of the Valiant House though is the brilliant use of whitewashed brick to usher in both textural contrast and pattern even as a stunning contemporary kitchen island in black along with a dark ceiling create a sense of sophistication. The dramatic is balanced carefully with the inviting as skylights bring in ample natural light with a view of the small rear garden adding to the effervescence.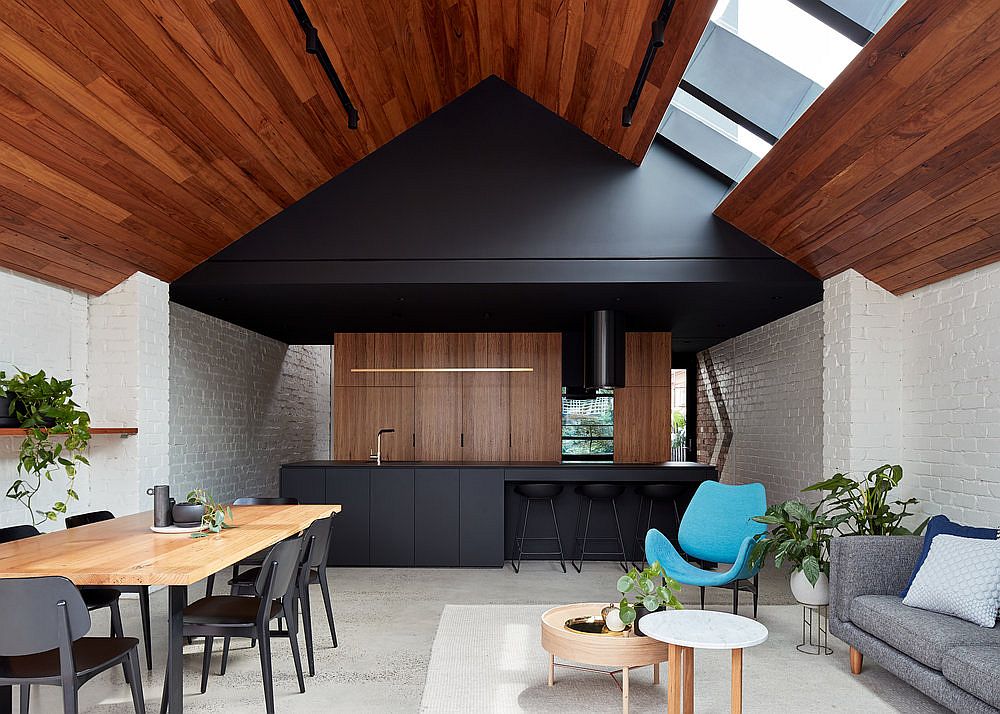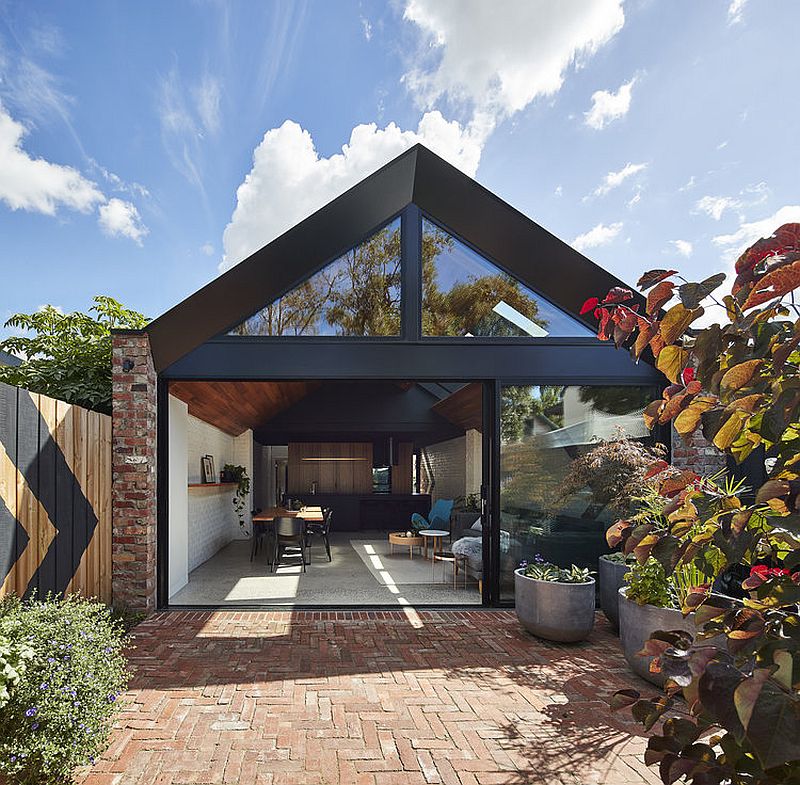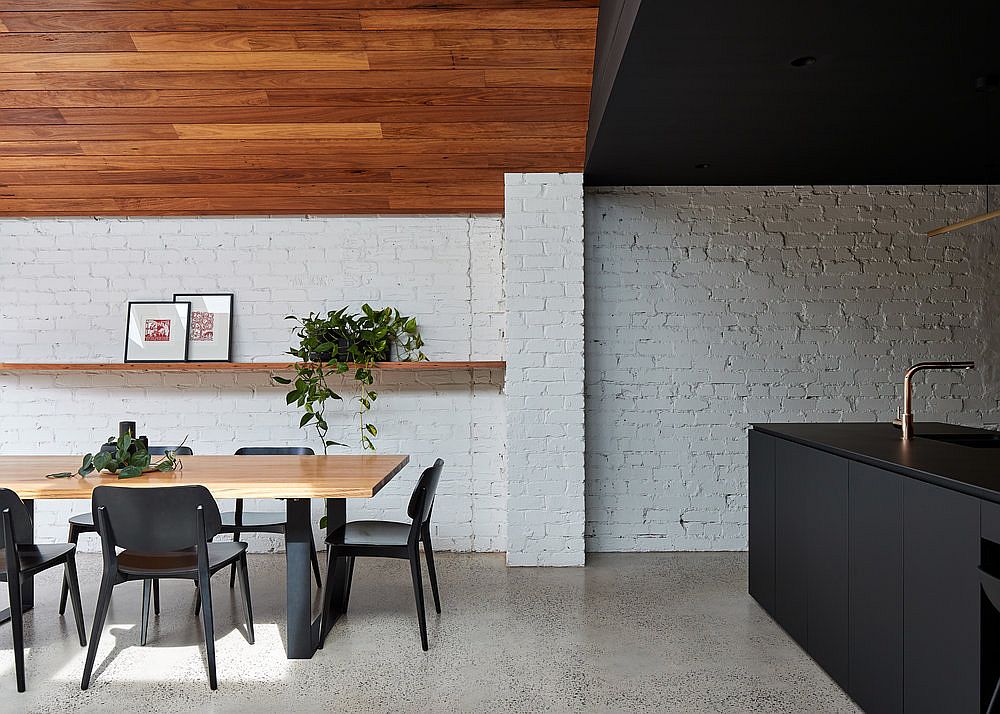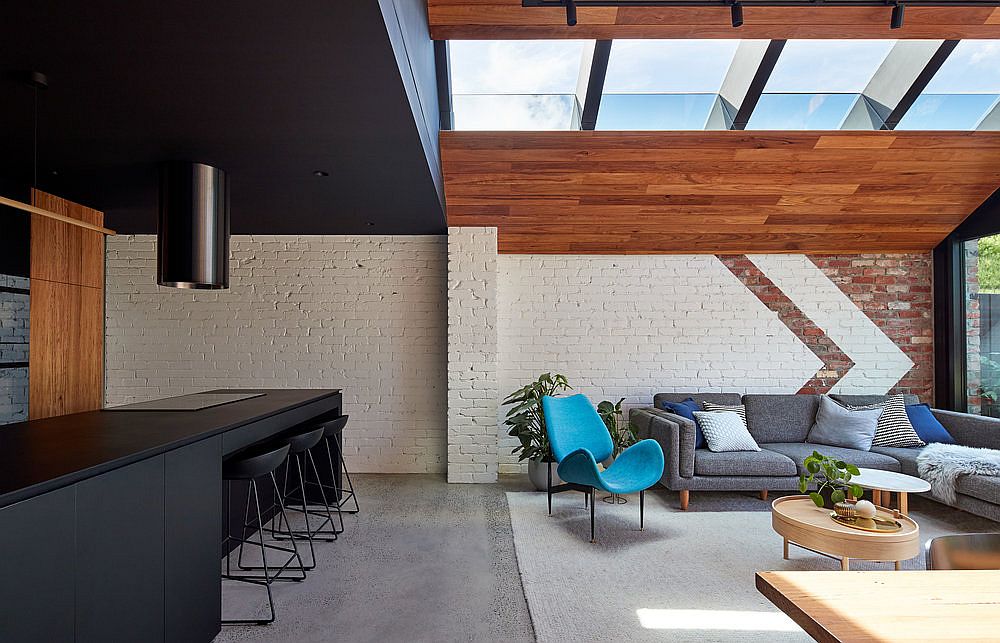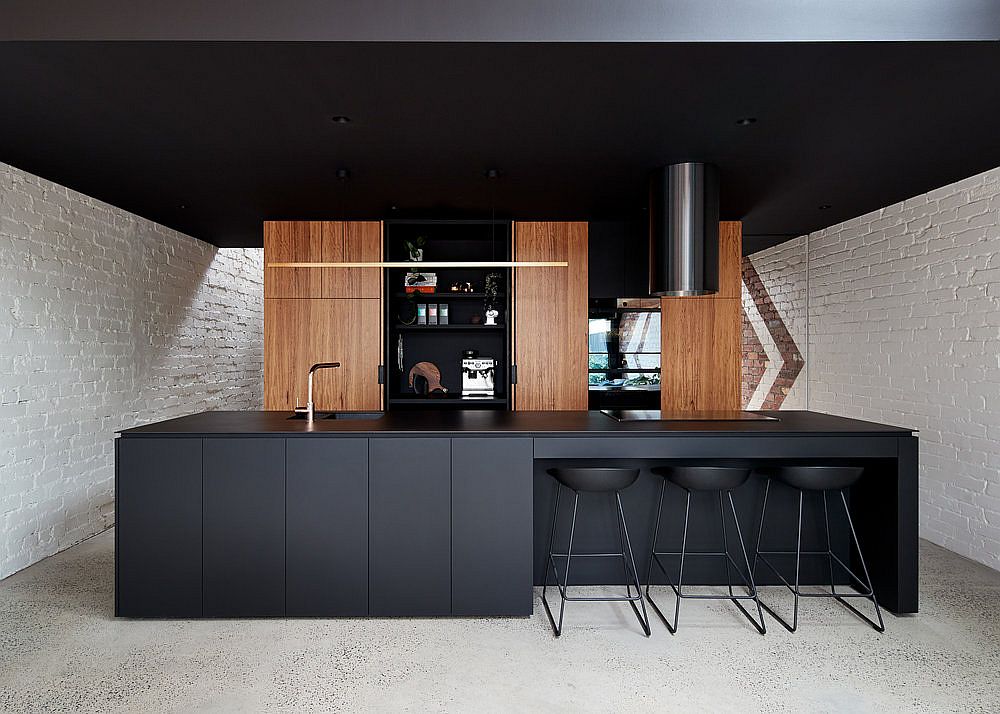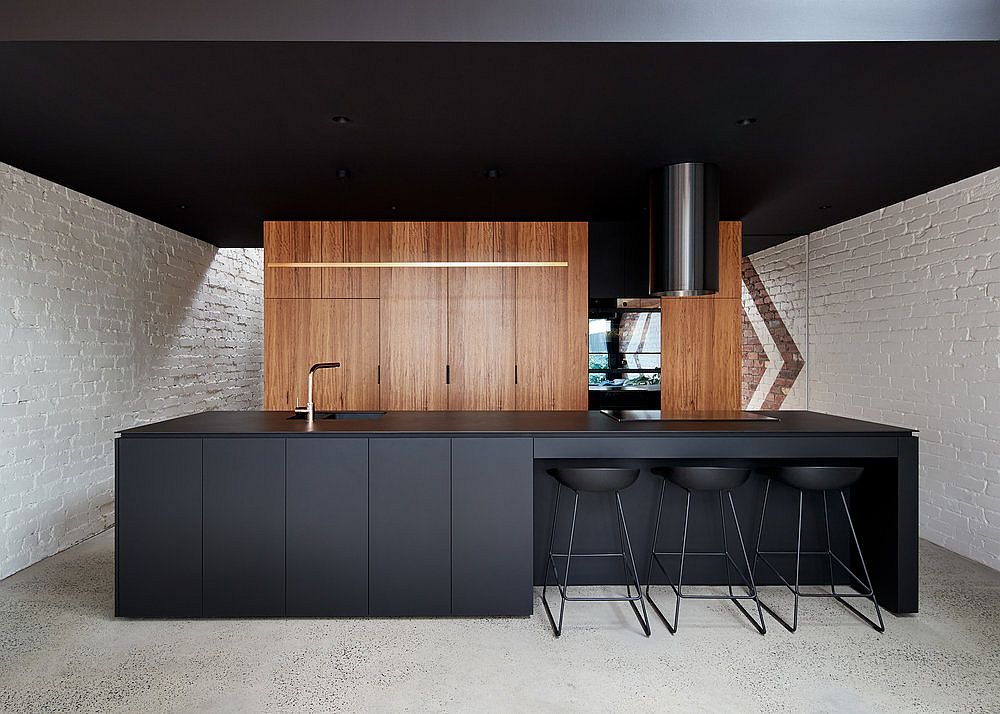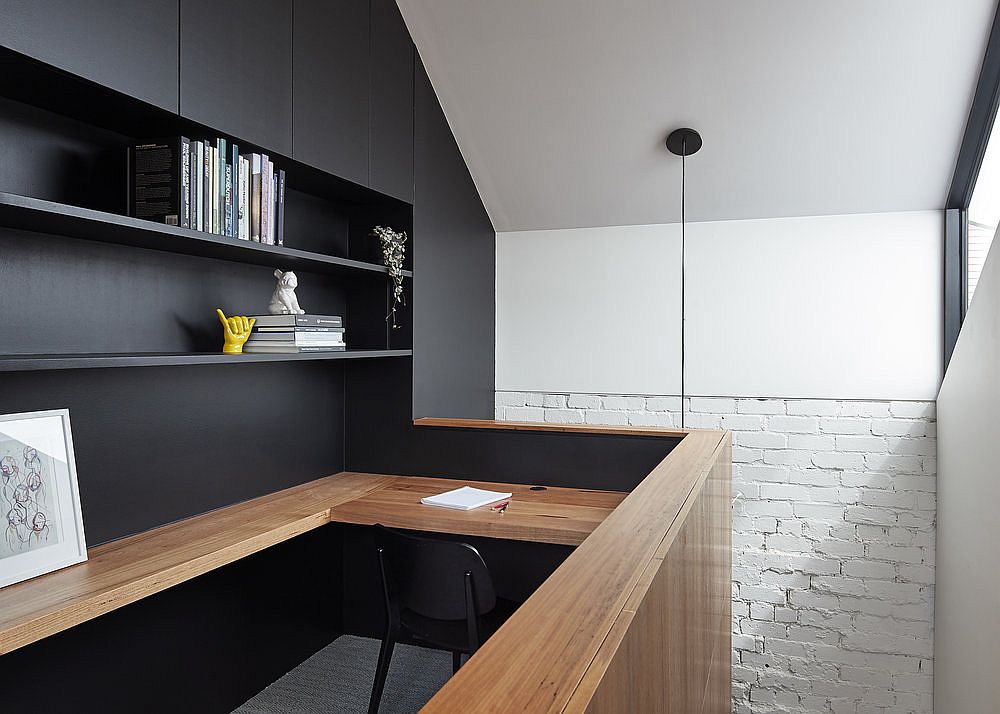 Décor is kept simple and modern with the concrete floor and the brick walls offering surfaces that are kid-proof and easy to clean. It is the top level that contains additional bedrooms along with a small home office as the careful blend of the modern and the classic is elegantly replicated here as well. [Photography: Peter Bennetts]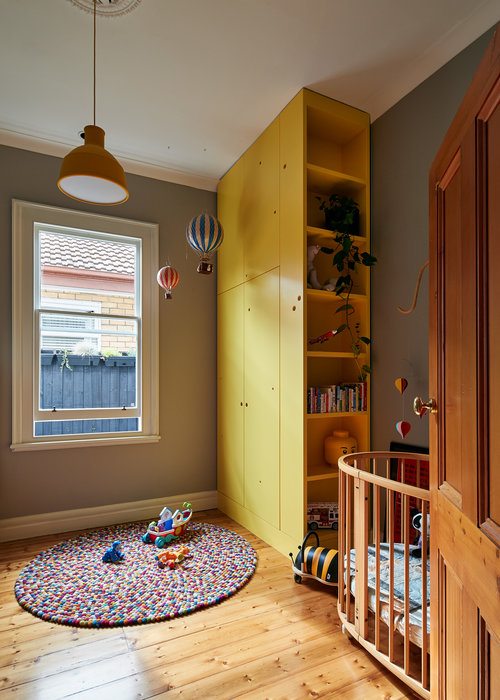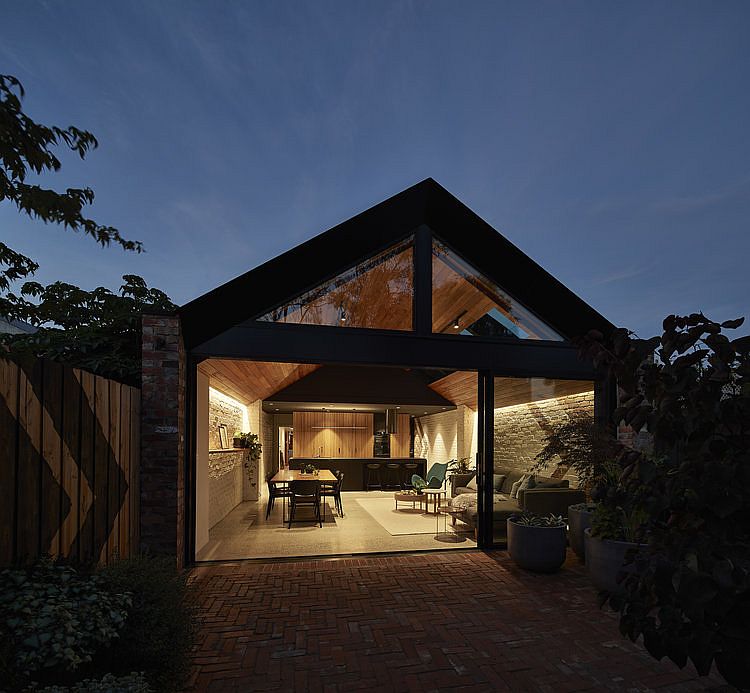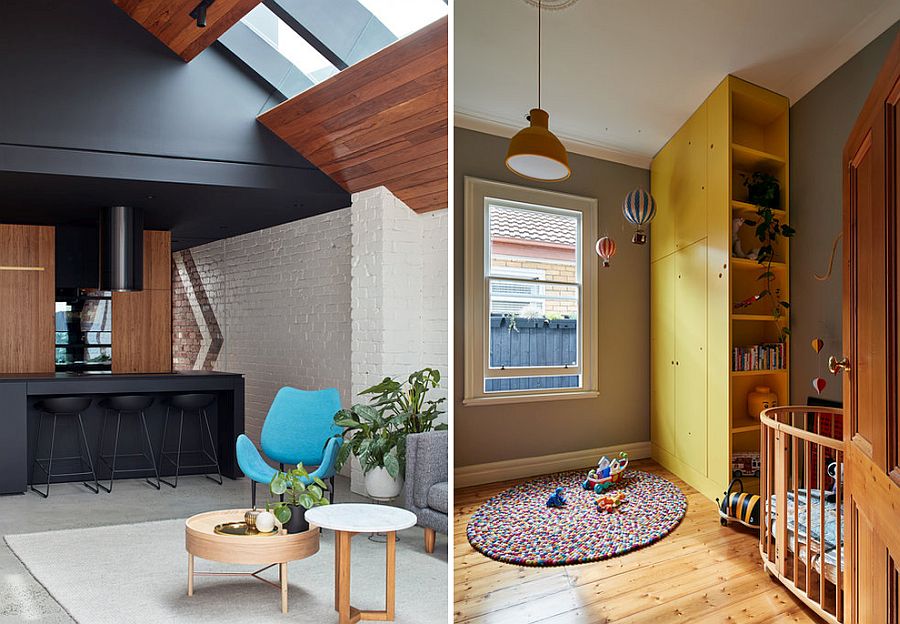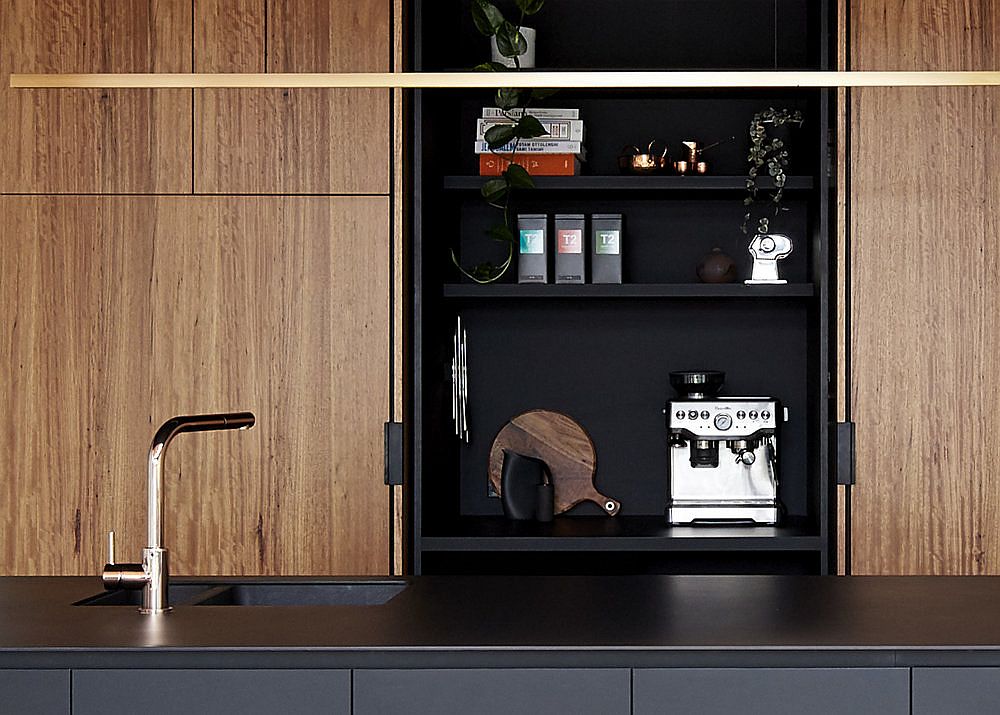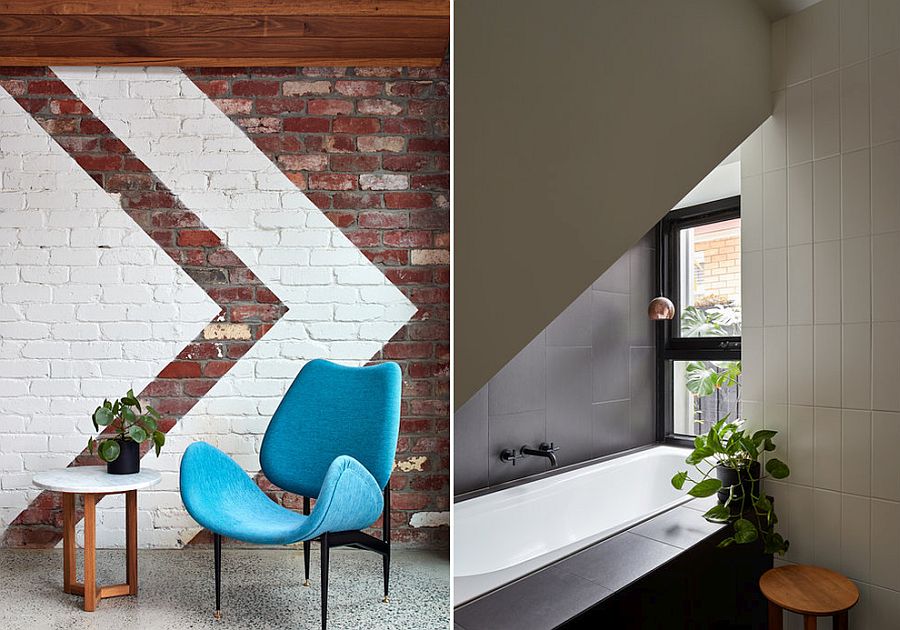 Liked the story? Share it with friends.