To retreat is to seek shelter and safety, to find refuge and hideaway. Waterside retreats have a particularly charming air and are often sited in idyllic or unusual locations. Moreover, the best retreats will experiment with architecture and design, working hard to complement Mother Nature's great endeavors.
From sandy shores to shingle banks to rocky cliffs, the following retreats are a distinctive mix of the wonderful and the unexpected.
Albang
The curious and quirky egg-shaped Albang, created by Yoon Space Design, combines the functionality of a pod hotel with the simplicity of camping out. Located in Gangwon-do province on South Korea's coastline, Albang is a transportable structure that will go where you go. Made using lightweight expanded polystyrene (EPS) concrete, it is thermally insulated and waterproof. Resembling a "Mork and Mindy"-esque egg-shaped spacecraft, Albang is certainly a unique and fun residence.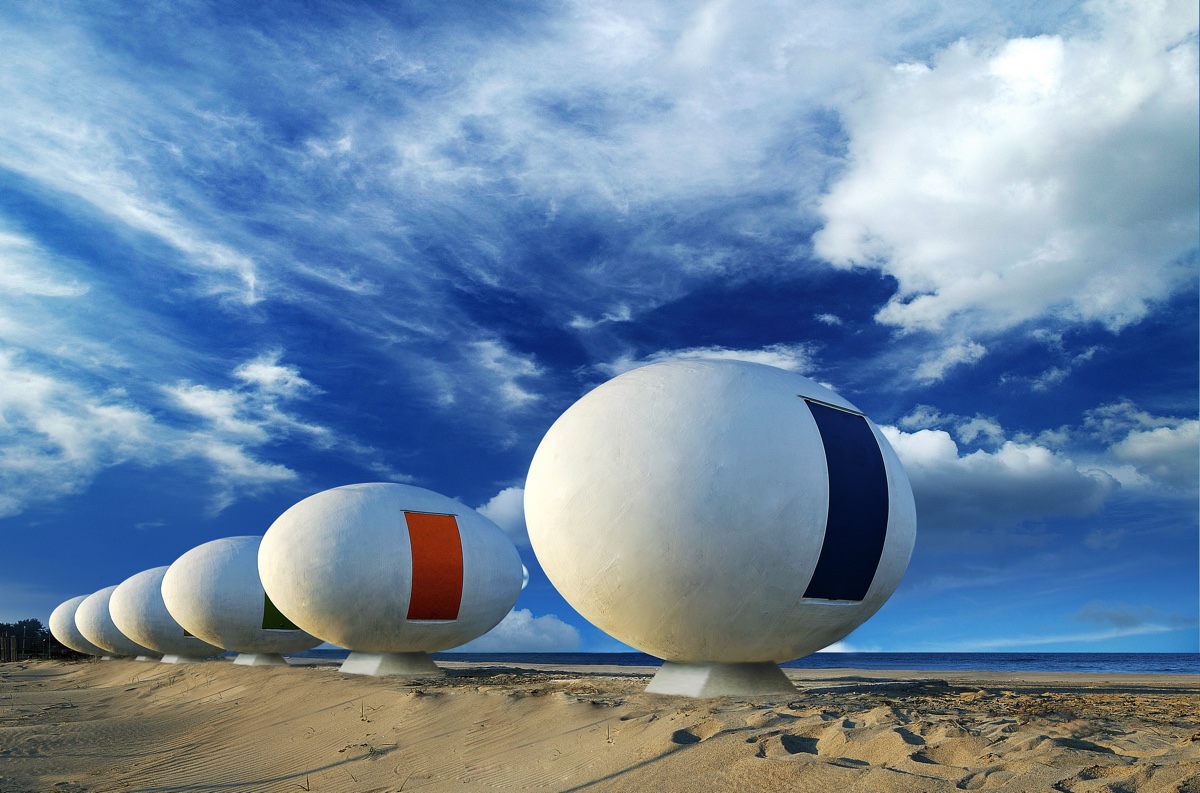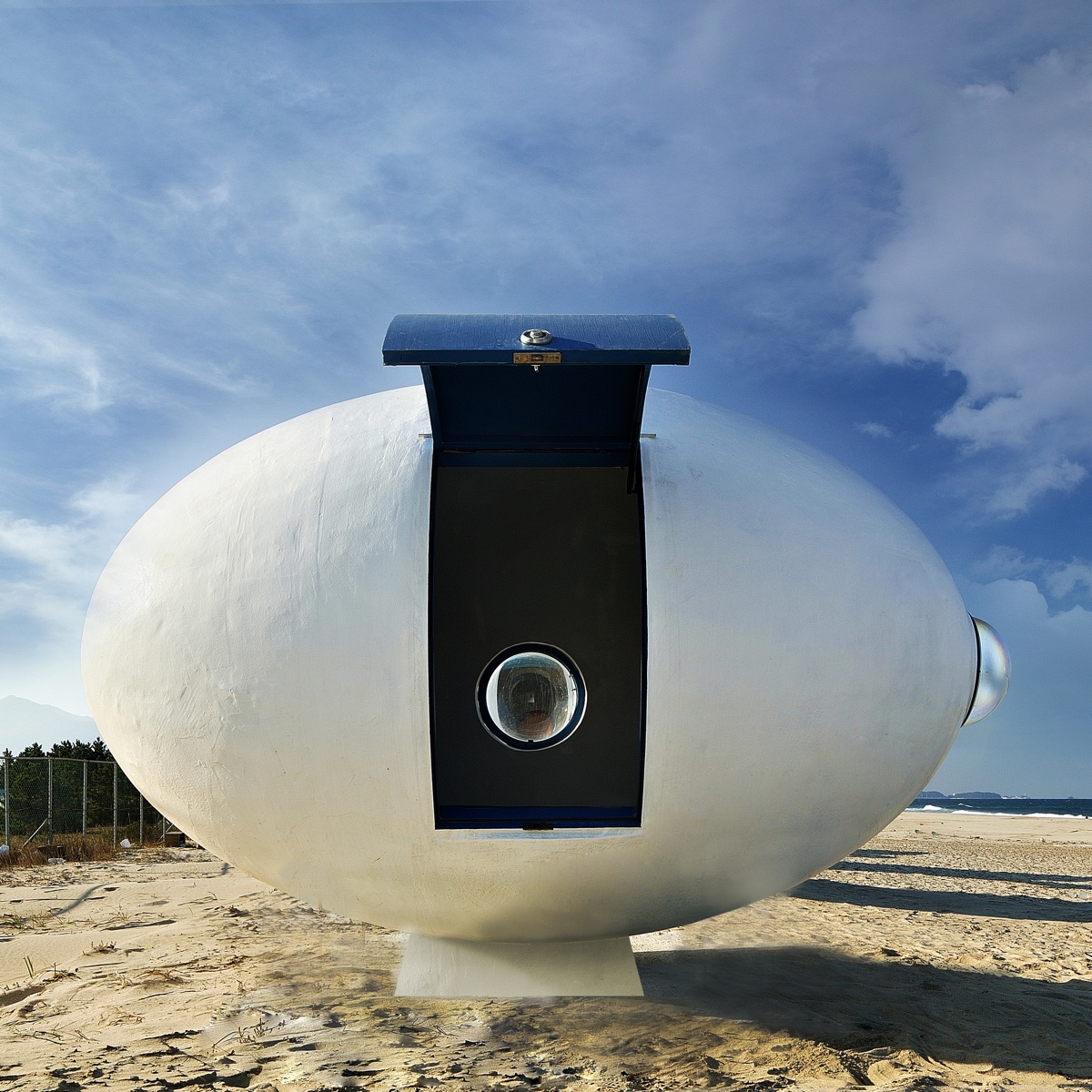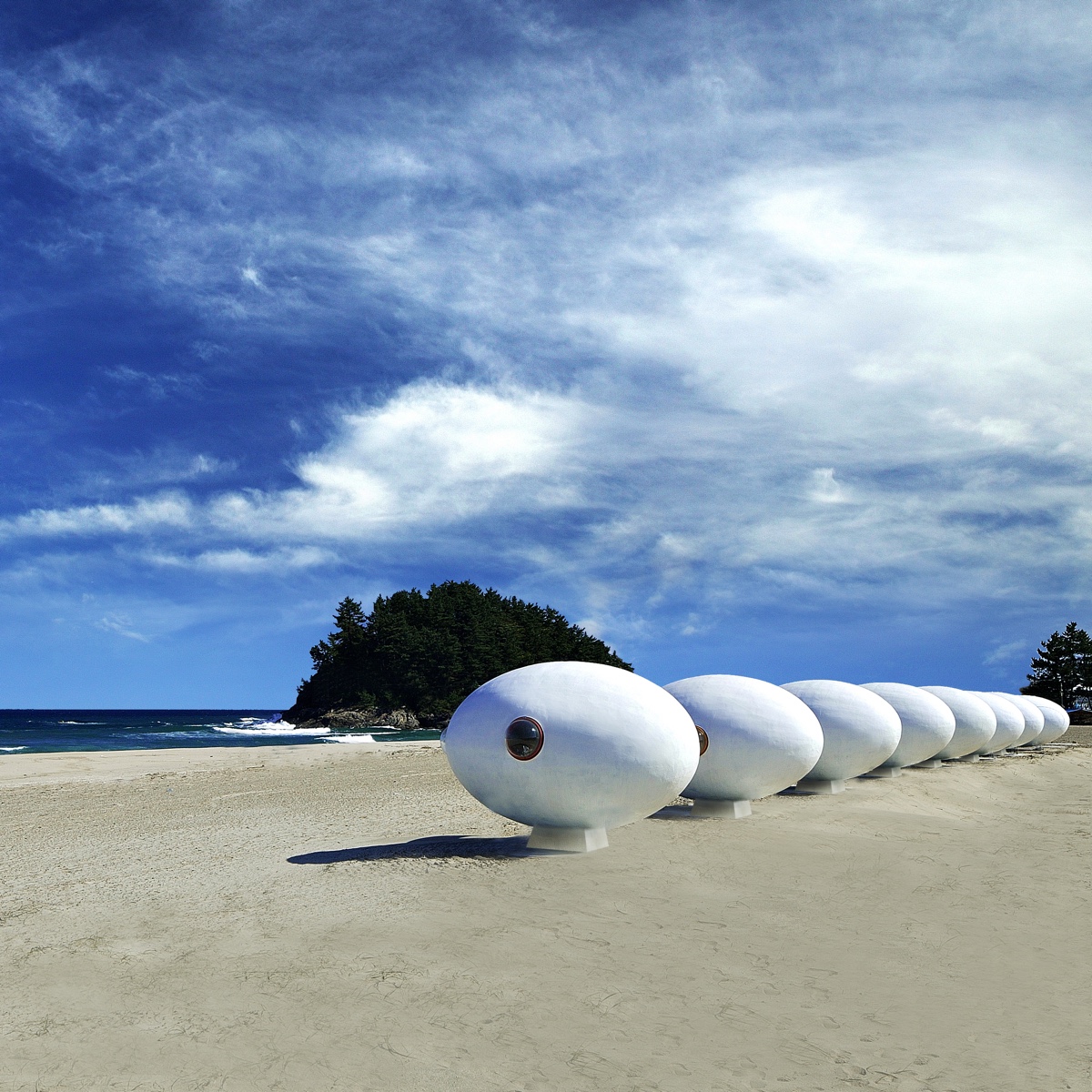 Photos by Indiphos (Gimyoun Song) courtesy of Yoon Space Design.
The Inn at John O'Groats
At the extreme north east coast of mainland Scotland and Great Britain sits the small village of John O'Groats. Tucked away in the wilds of a beautiful Scottish vista is the Inn at John O'Groats, a dwelling recently restored as part of a huge regeneration initiative in the area. A new Norwegian-style extension to the Inn (originally built in 1875), adds a striking and vibrant colour palette to the often grey and barren coastal landscape. The animated extension consists of a selection of well-designed one-, two- and four-bedroom self-catering apartments.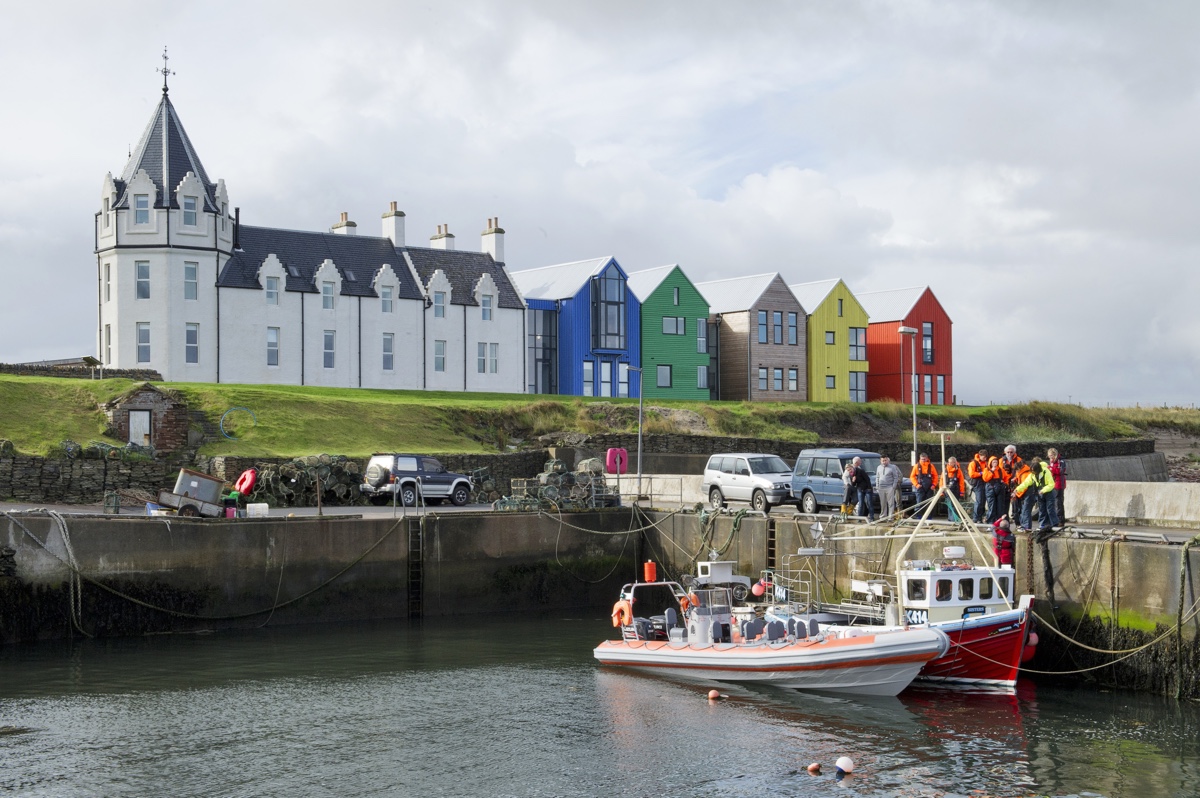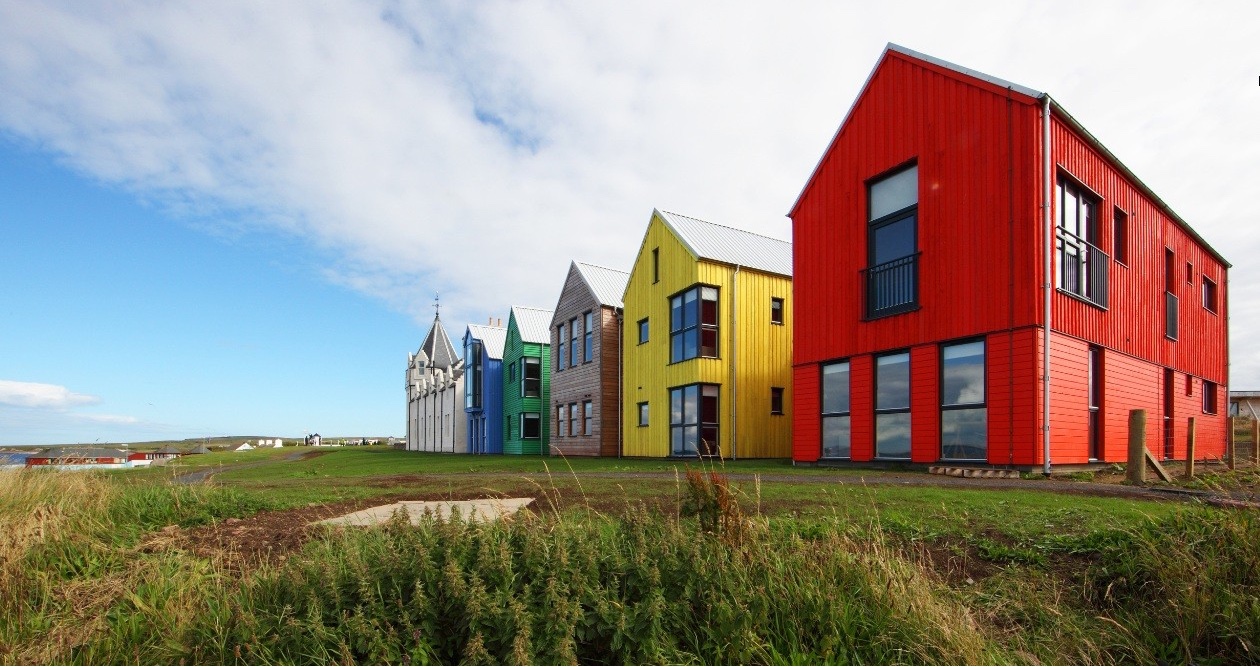 Hardanger Retreat
Architect Todd Saunders, born in Newfoundland and based in Norway, has a creative vision of the built environment that assesses the practice of placing architecture within a natural habitat. Making use of the widespread availability of wood, typically the material of choice for smaller projects in the Nordic countries and Canada, Saunders' works are environmentally-friendly and apply the principle of "as little design as possible". In one example, Todd Saunders, along with architect Tommie Wilhelmsen, designed Hardanger Retreat in Norway's Hardanger Fjord. An experimental construction, the retreat provided the two architects with an opportunity to tailor and craft an original wood design that respected the scenic landscape.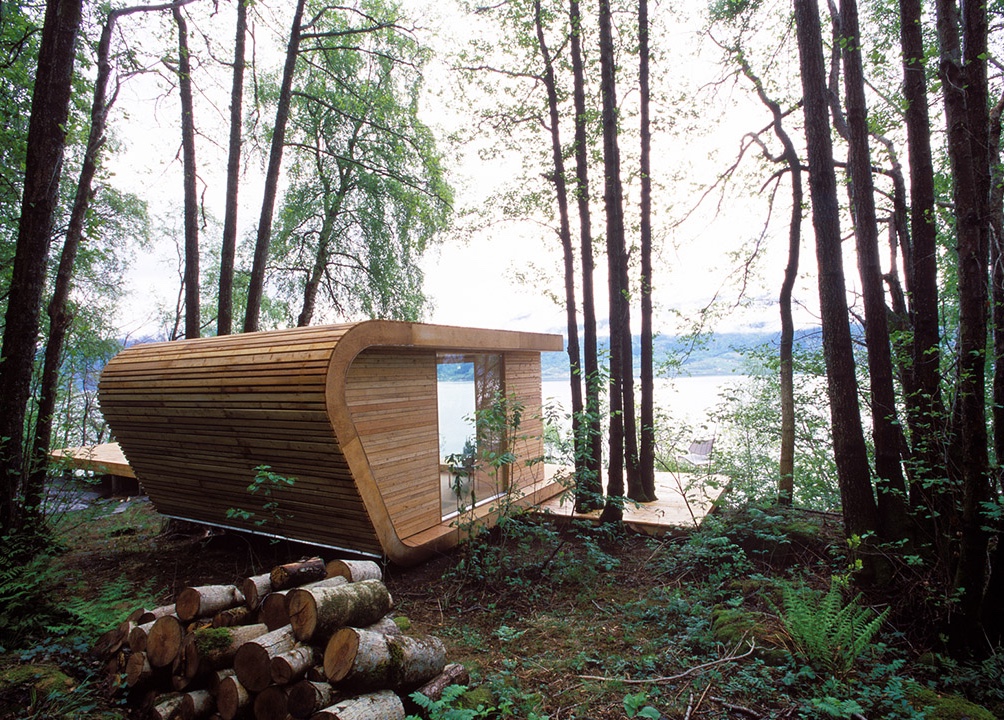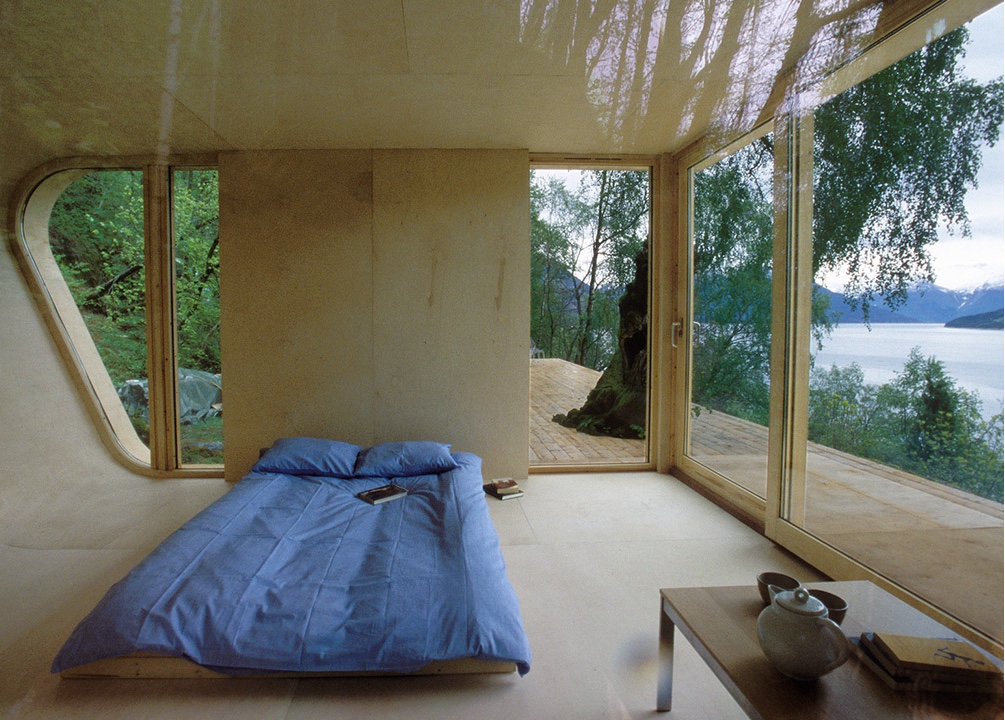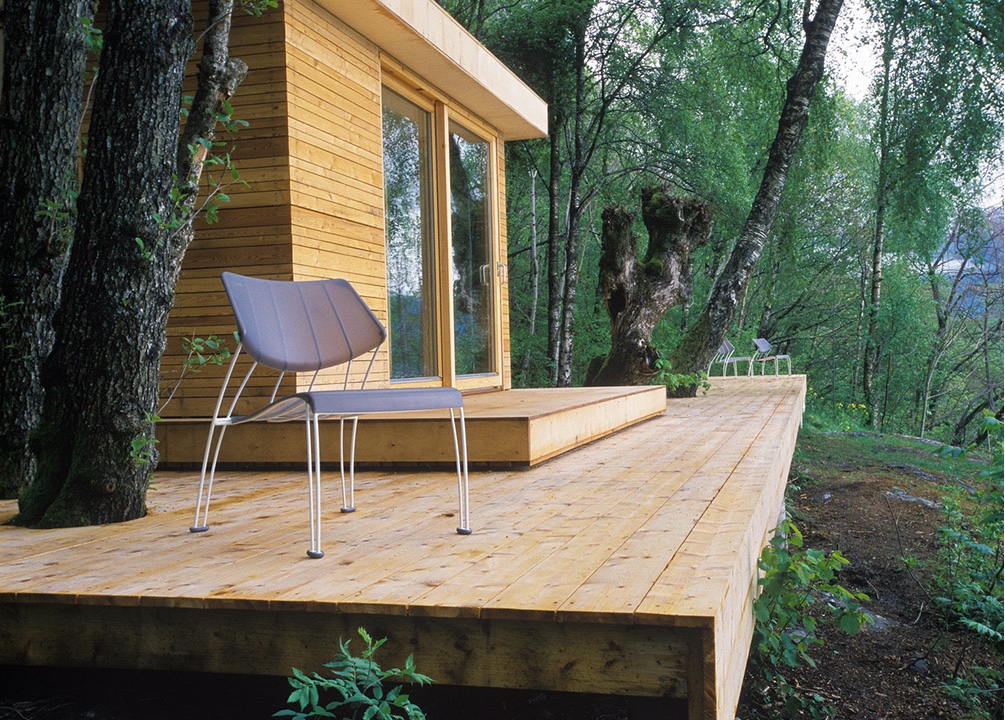 Images courtesy of Saunders Architecture.
Pine Cone Beach Huts
If a beach hut that resembles a giant pine cone is to your liking, you will doubtless be enamoured with this rather eye-catching design imagined by Spark's, an architectural firm with studios in Shanghai, London and Singapore. In a planned regeneration project by the company's Singapore-based operation, it is hoped that a series of elevated beach huts will be constructed using a portion of the huge amounts of plastic waste dumped every year in the world's oceans. As well as providing shelter, the beach huts will raise public awareness on the destructive nature of plastic to both our oceans and wildlife.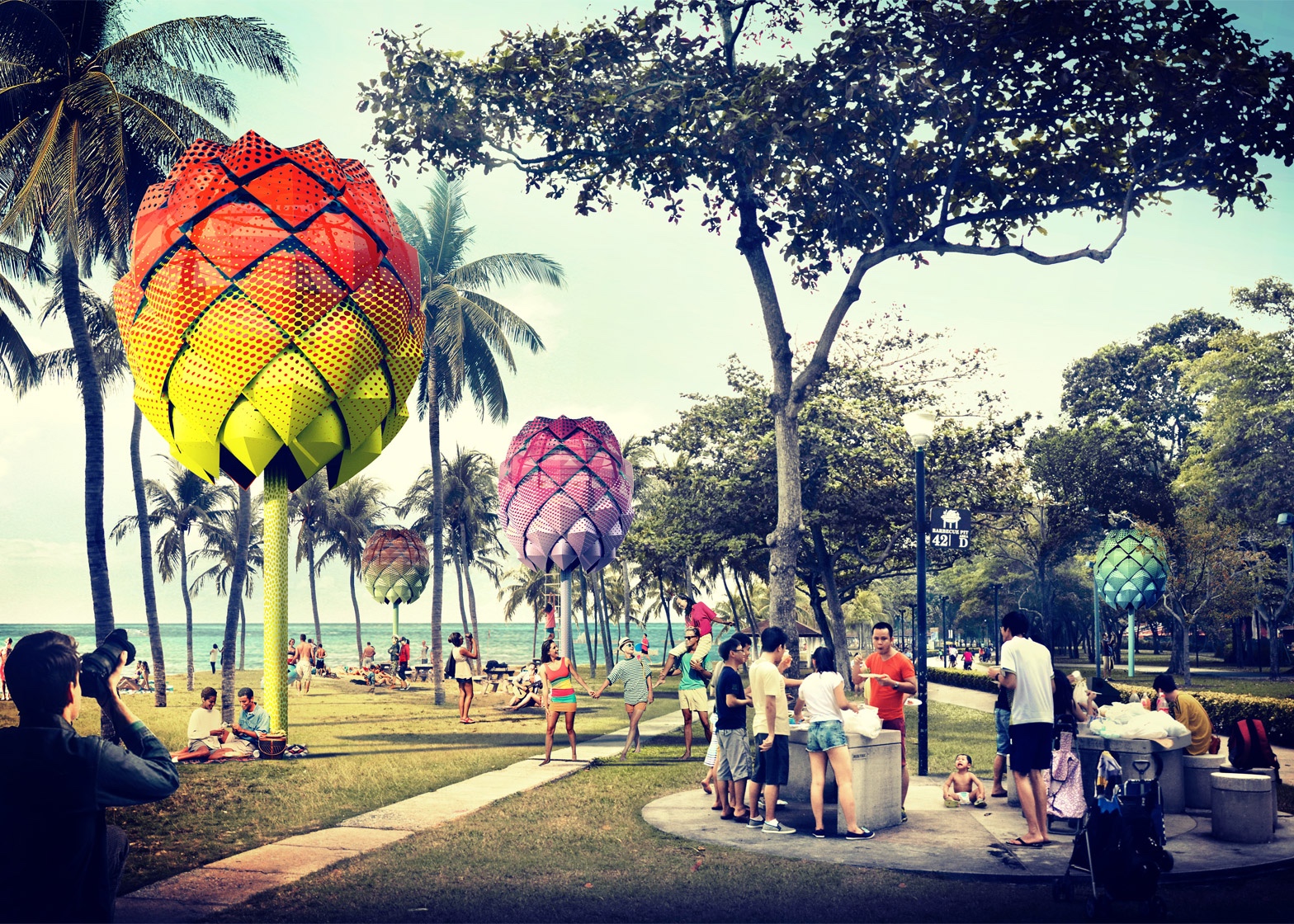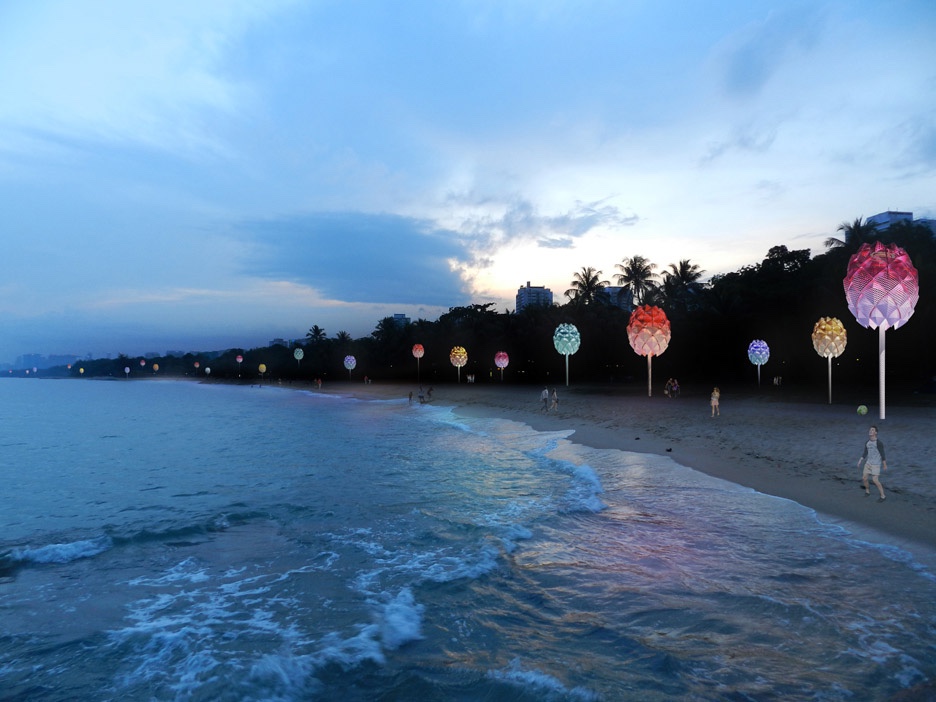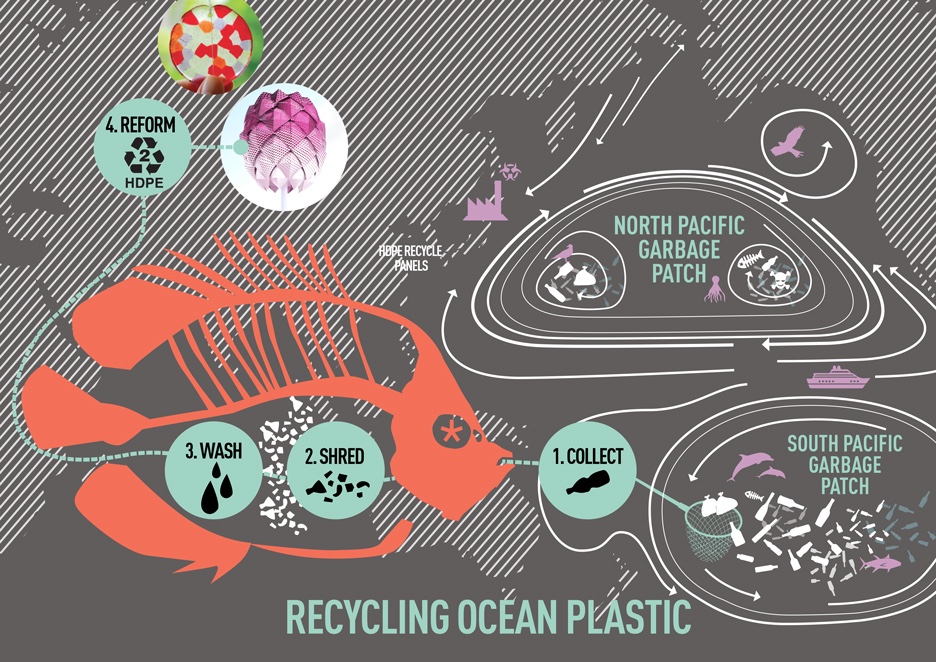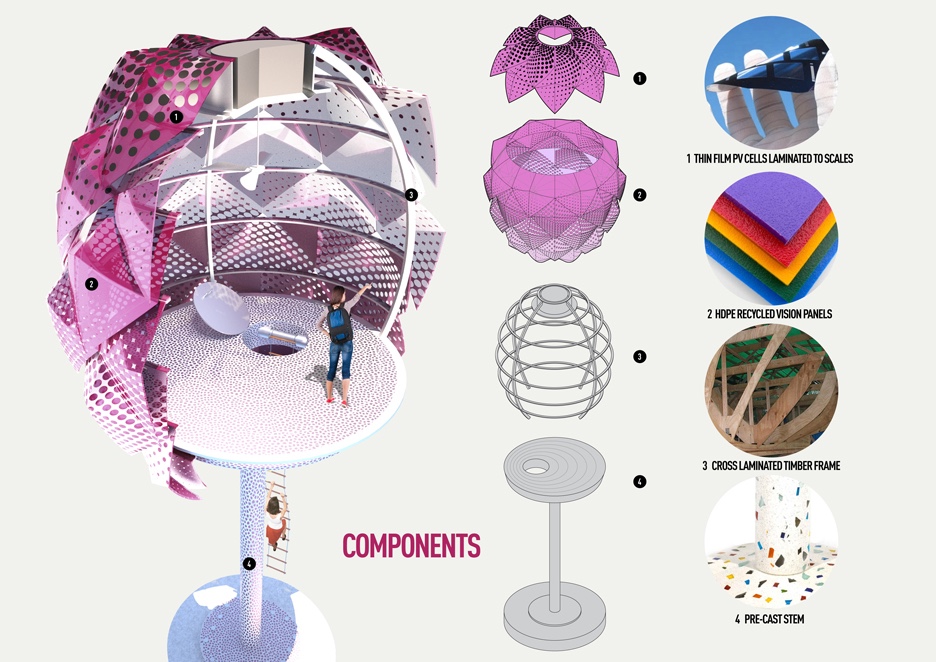 Images via Dezeen.
Mirage
On the Greek island of Tinos, anchored to a steep and sloping rocky plot that overlooks the Aegean Sea, sits Mirage house, a stunning single-story structure. Like an optical illusion, Mirage's rimless rooftop infinity pool acts to produce a breathtaking visual impact that reflects the surroundings and causes this home to appear at one with the sea. A truly arresting edifice designed by Kois Associated Architects, Mirage house cleverly creates a daydream-like aspect.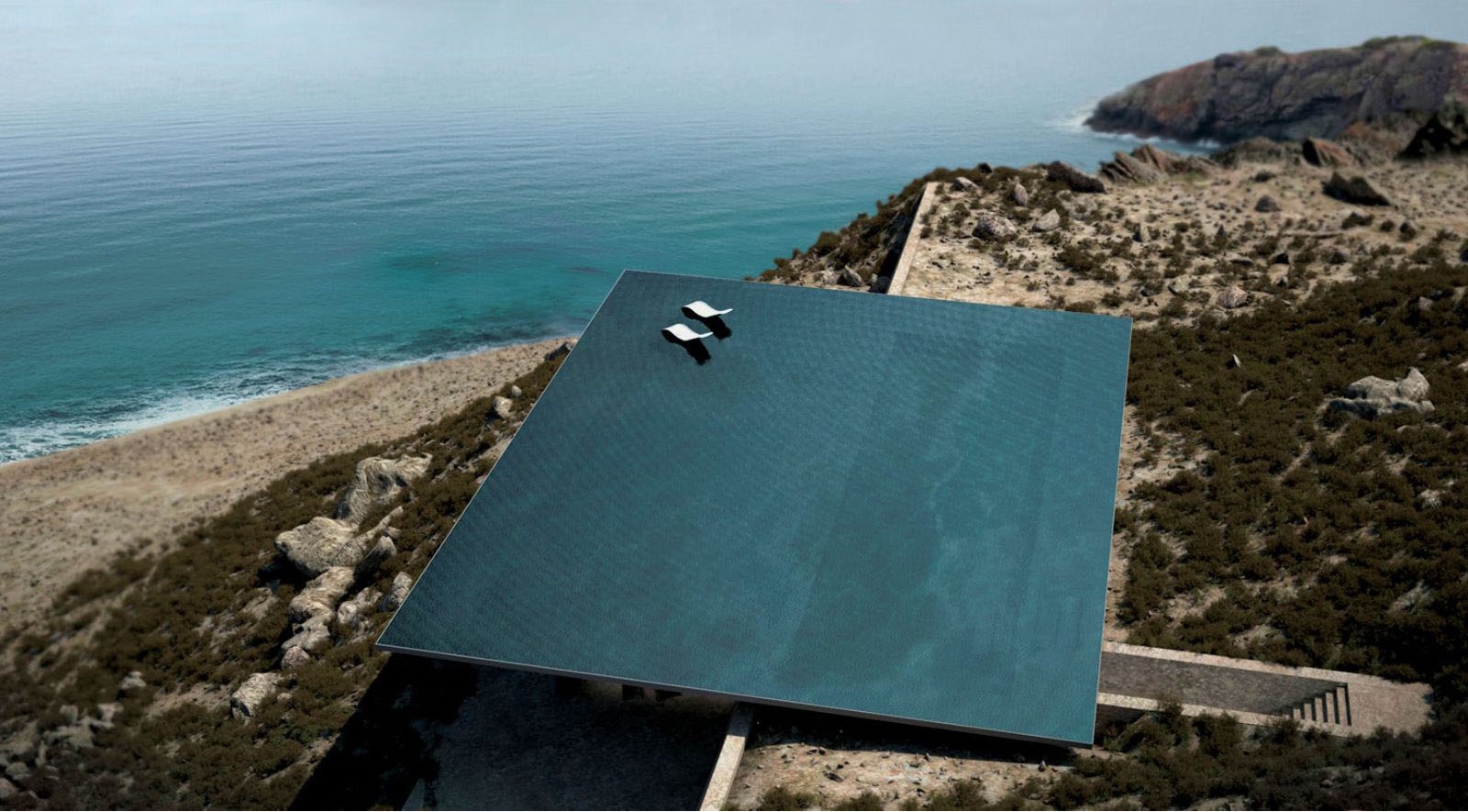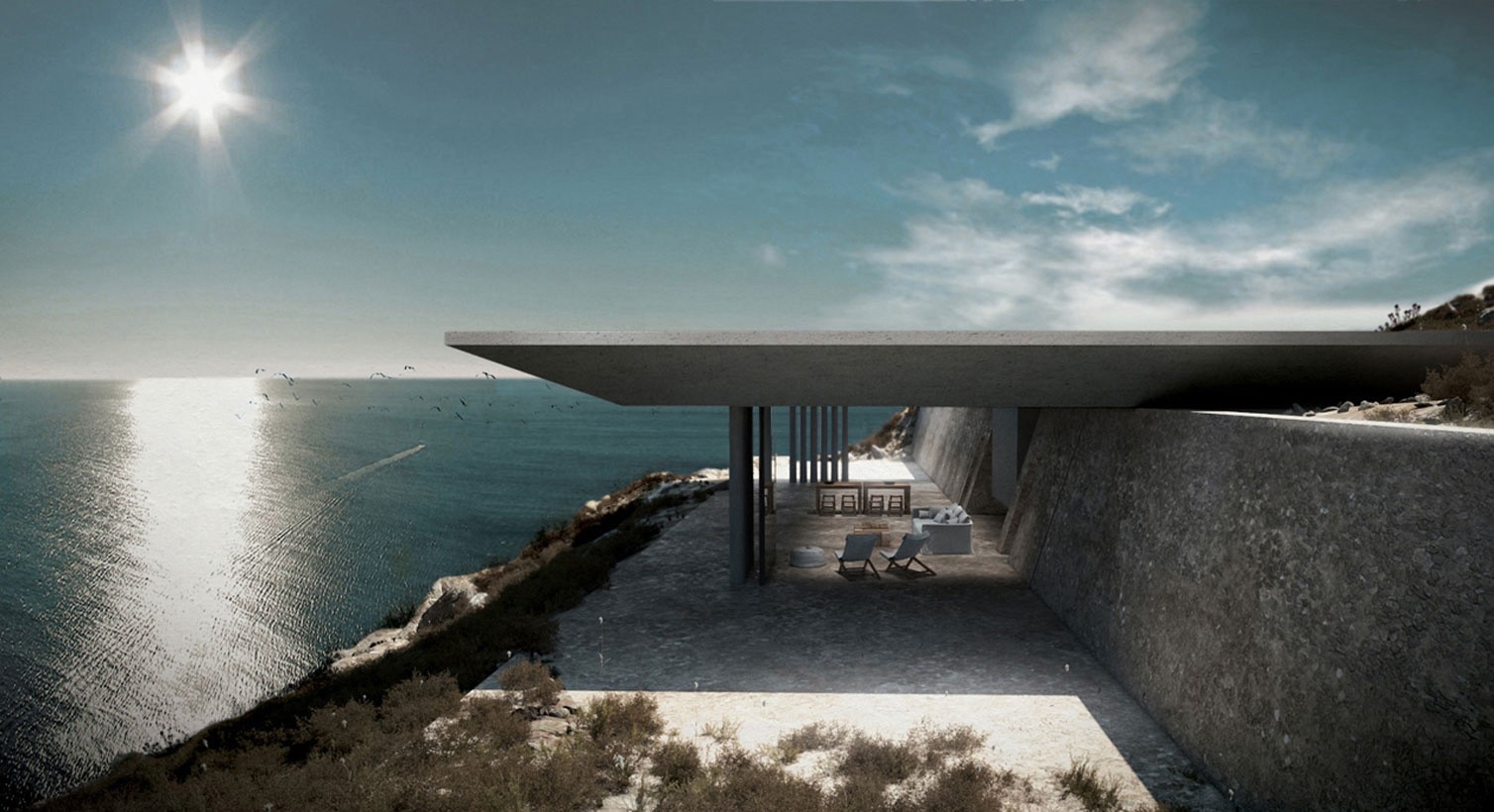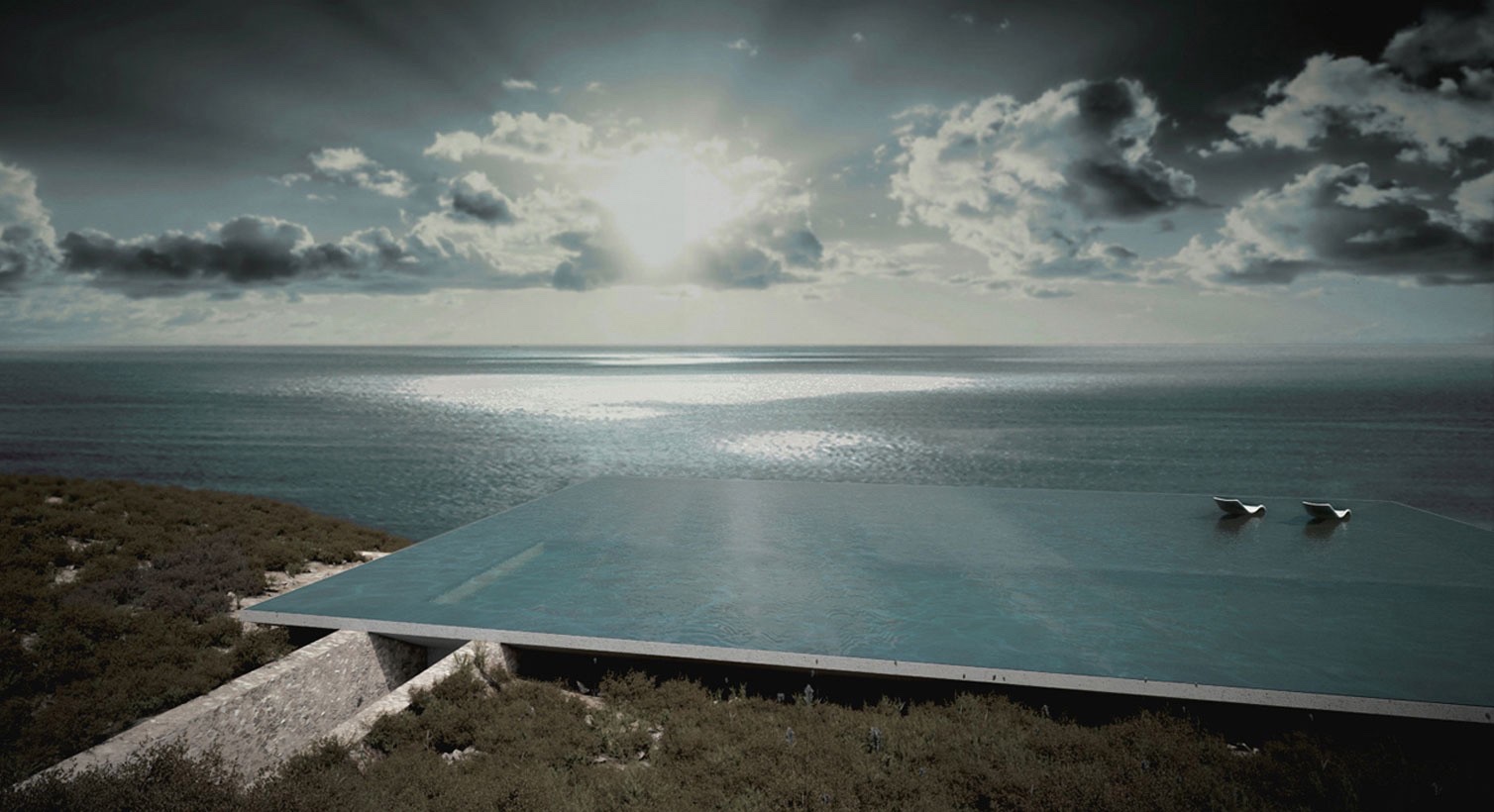 Images via The Inspiration.
Pobble House
By applying rusty steel mesh, silvery larch and grey cement fibreboard, British architect Guy Hollaway clad this fine contemporary house on Dungeness beach in a range of unusual materials. Dungeness, a stark and beautiful headland on England's Kent coast, is famous (or infamous) for its nuclear power station and post-apocalyptic architecture. It is also a place where round about a third of Britain's plant species thrive and is home to Europe's largest expanse of shingle. Pobble house (named after the Kentish word for pebble), is a residence made up of three related single-story volumes, accommodating both living and sleeping arrangements. Its aspect is the perfect addition to Dungeness's desolate allure.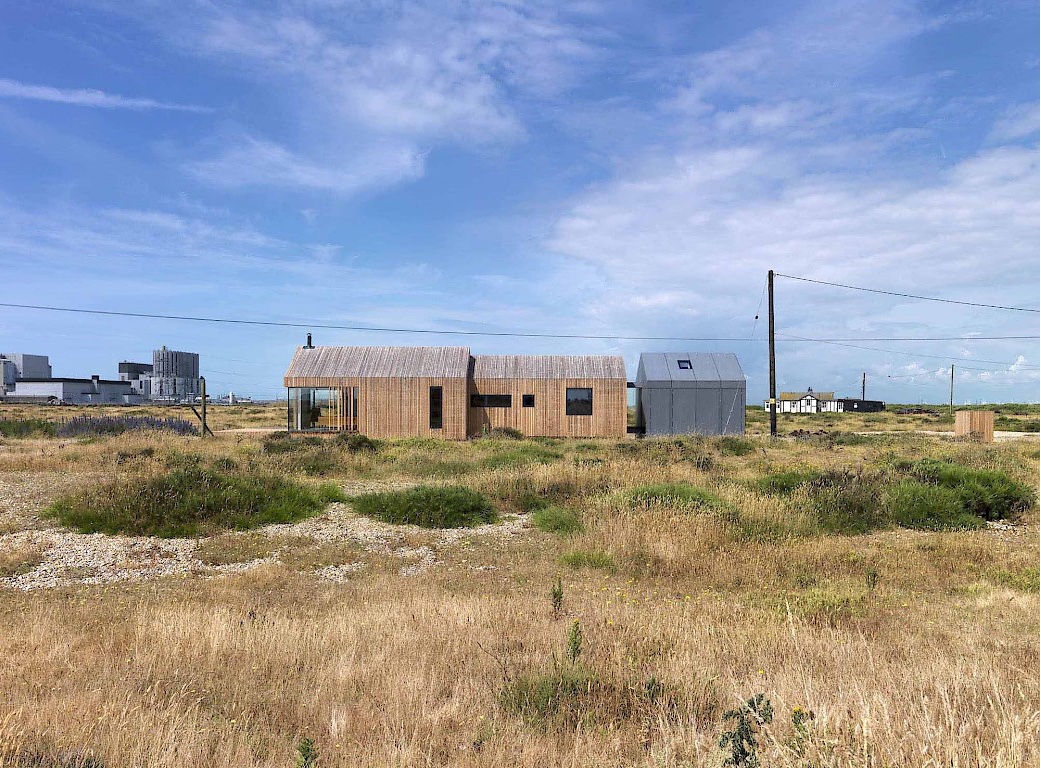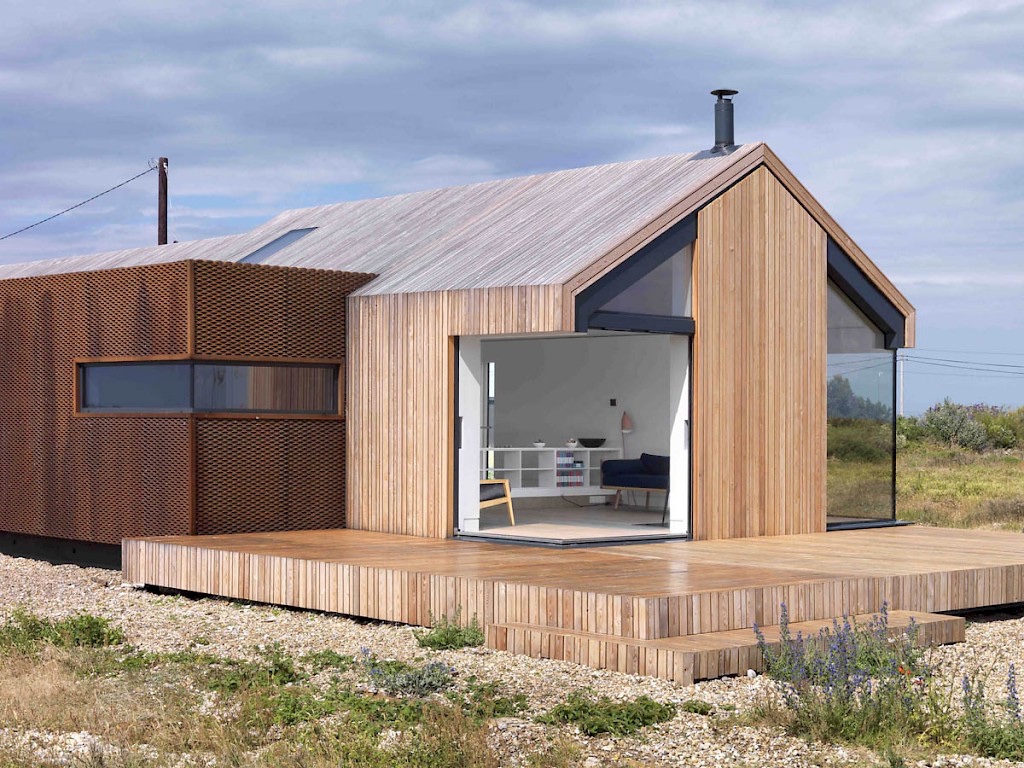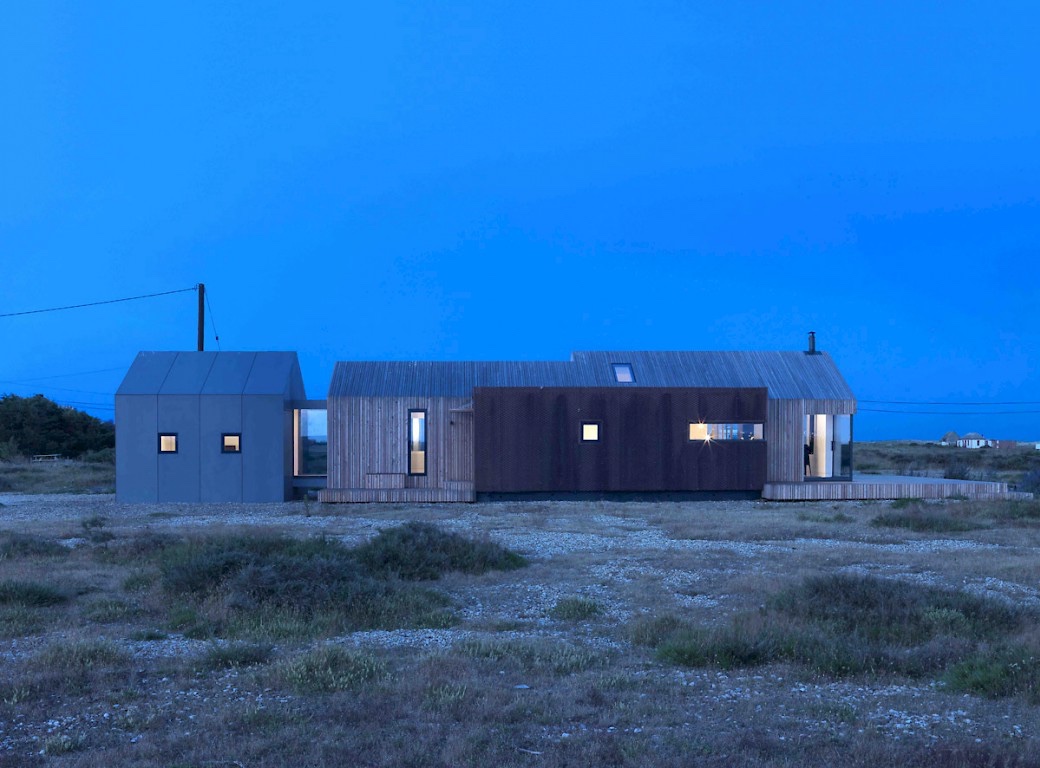 Photography is by Charles Hosea courtesy of Guy Hollaway Architects.