We love adaptive reuse of structures that turn a building built for an entirely different purpose into a lovely home or commercial hub. Nestled in an industrial warehouse of a company specializing in construction of graphic films in Osaka, Japan, this coffee shop designed by Hidenori Tsuboi Architects feels both contemporary and industrial at the same time. On the inside, it is white and bluish-gray that takes over and the décor has been constructed to specifically meet the needs of the coffee shop. Much of the décor has been made from wood that was found in the warehouse and the new interiors feels richer with their presence.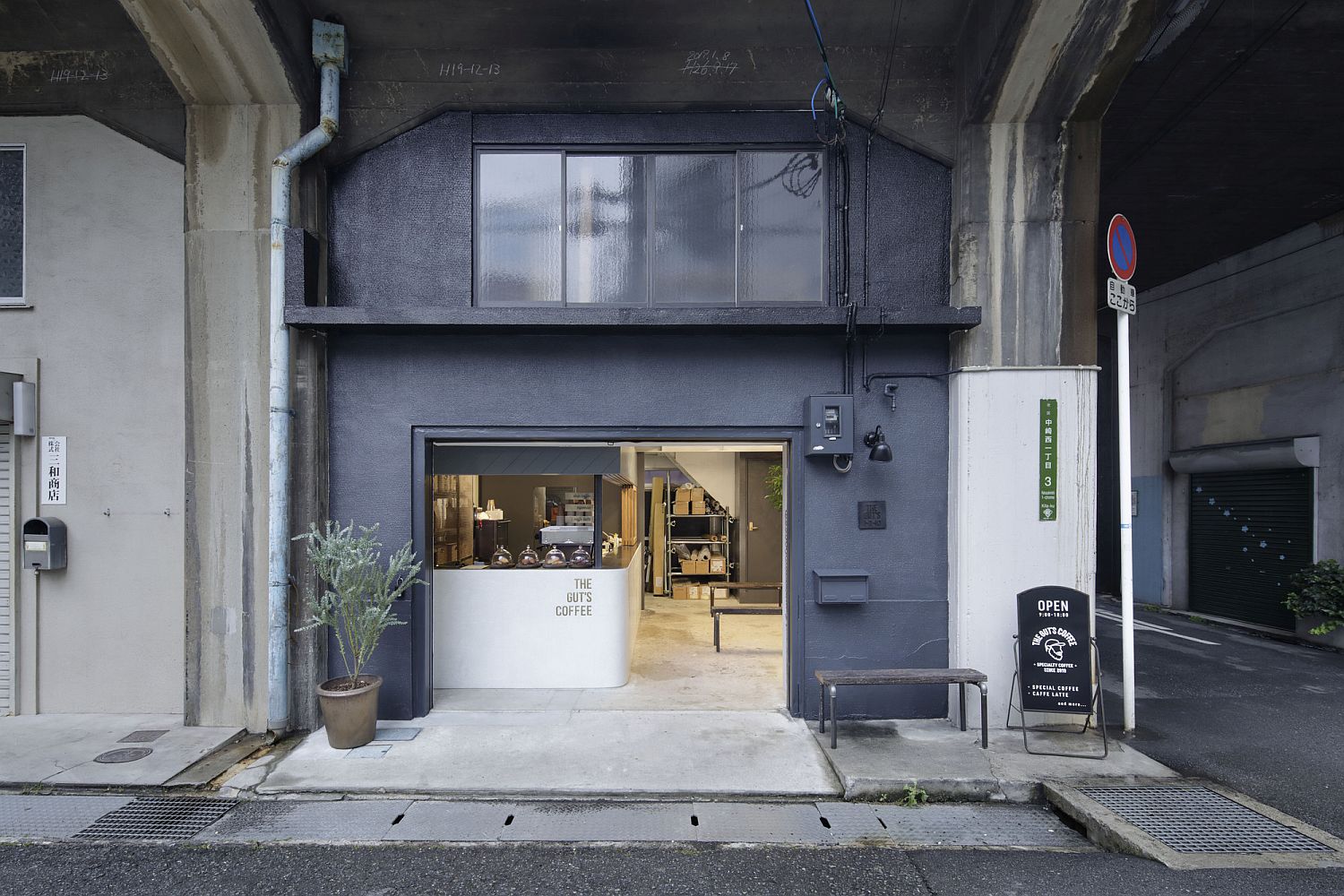 The benches and product shelves also seem as minimal as the overall style of the coffee shop itself. A series of recessed lights and natural lighting create a refreshing atmosphere with the overall floor space being divided into the kitchen, warehouse and sitting area with benches and additional furniture pieces. Concrete and metal form the bones of the coffee shop with R-shaped counters and smart work spaces creating a flowing coffee shop that is easy on the eyes. [Photography: Daisuke Shima]
RELATED: Beautiful Brick Walls: Warehouse Conversion in Fitzroy Conceals Twin Delights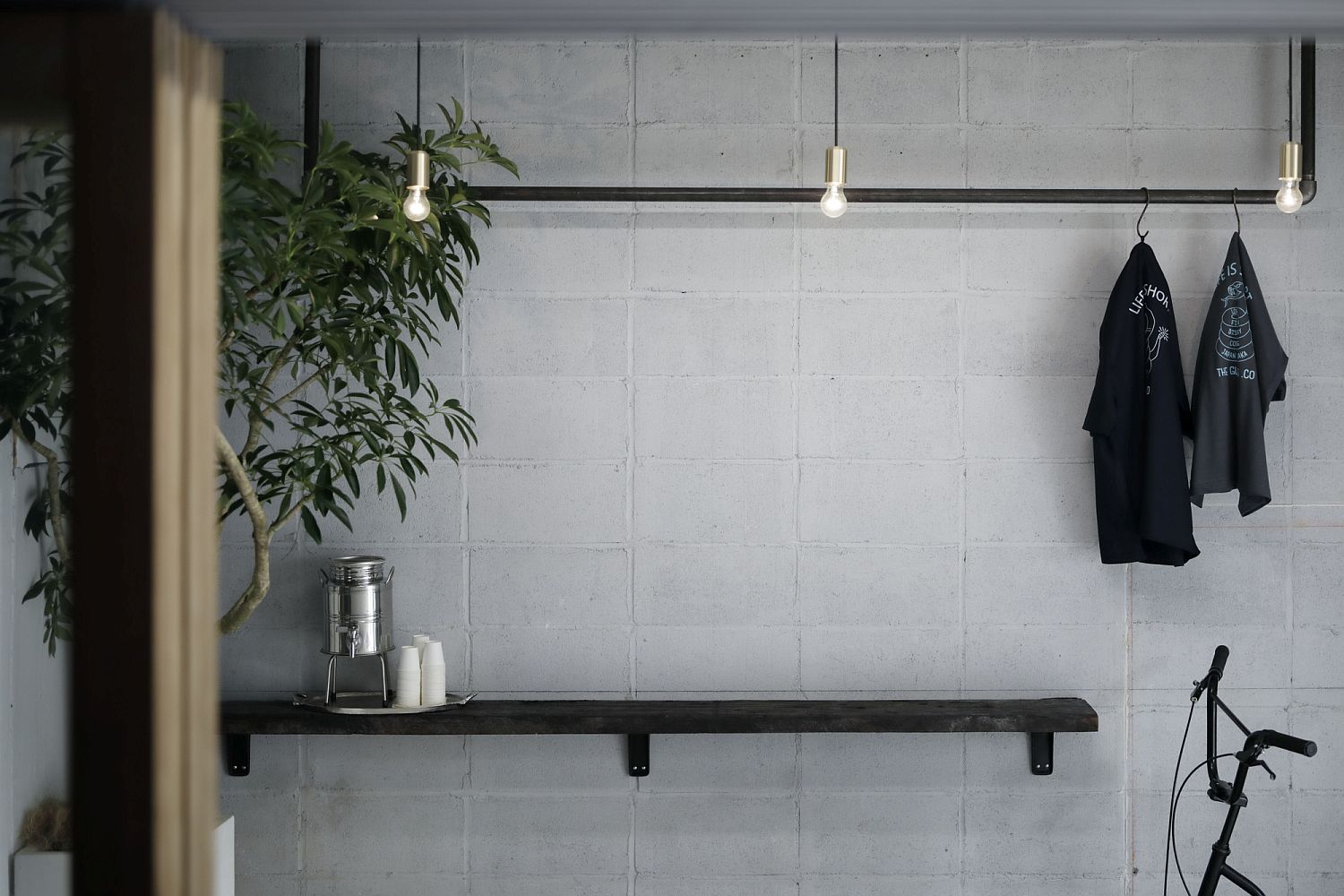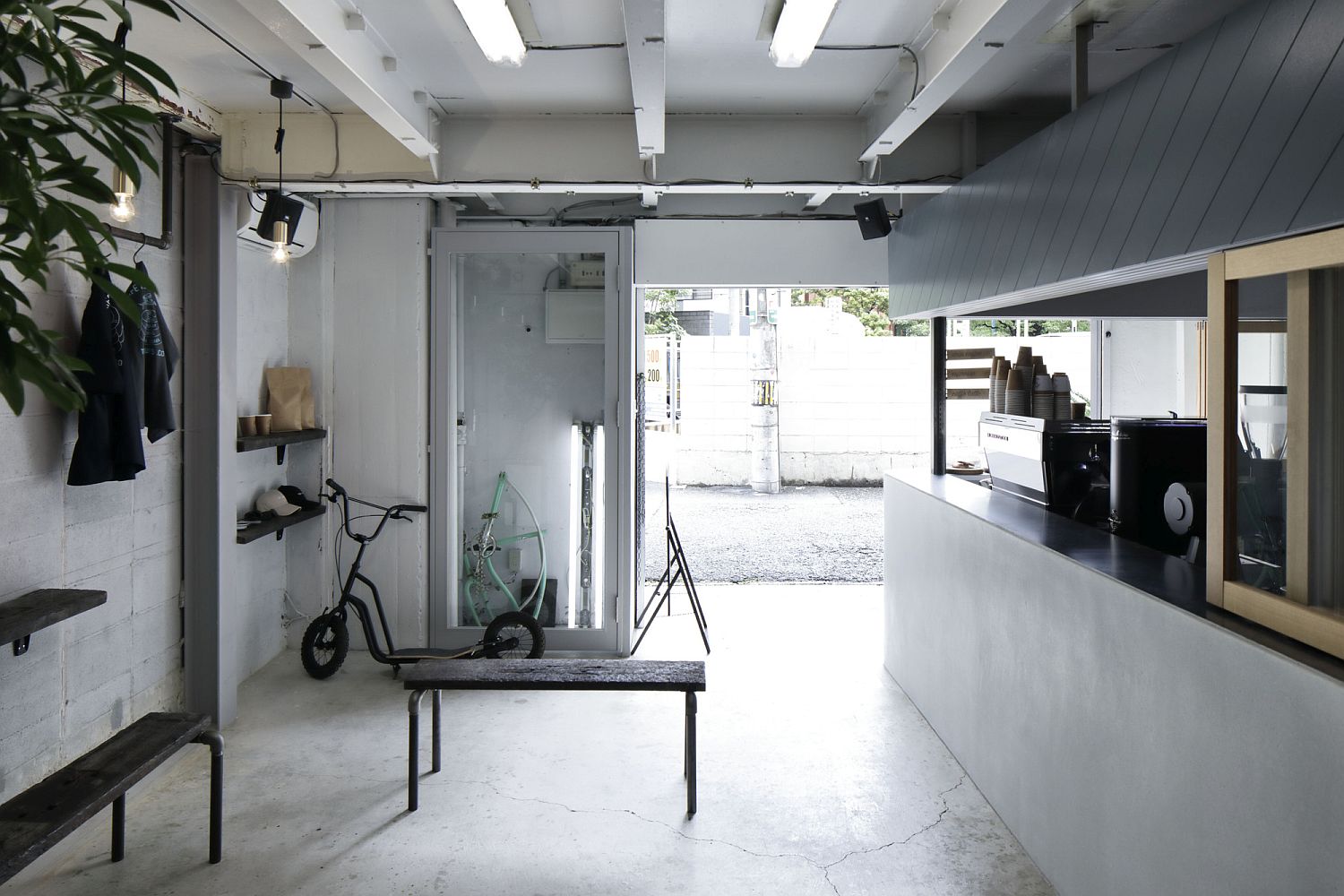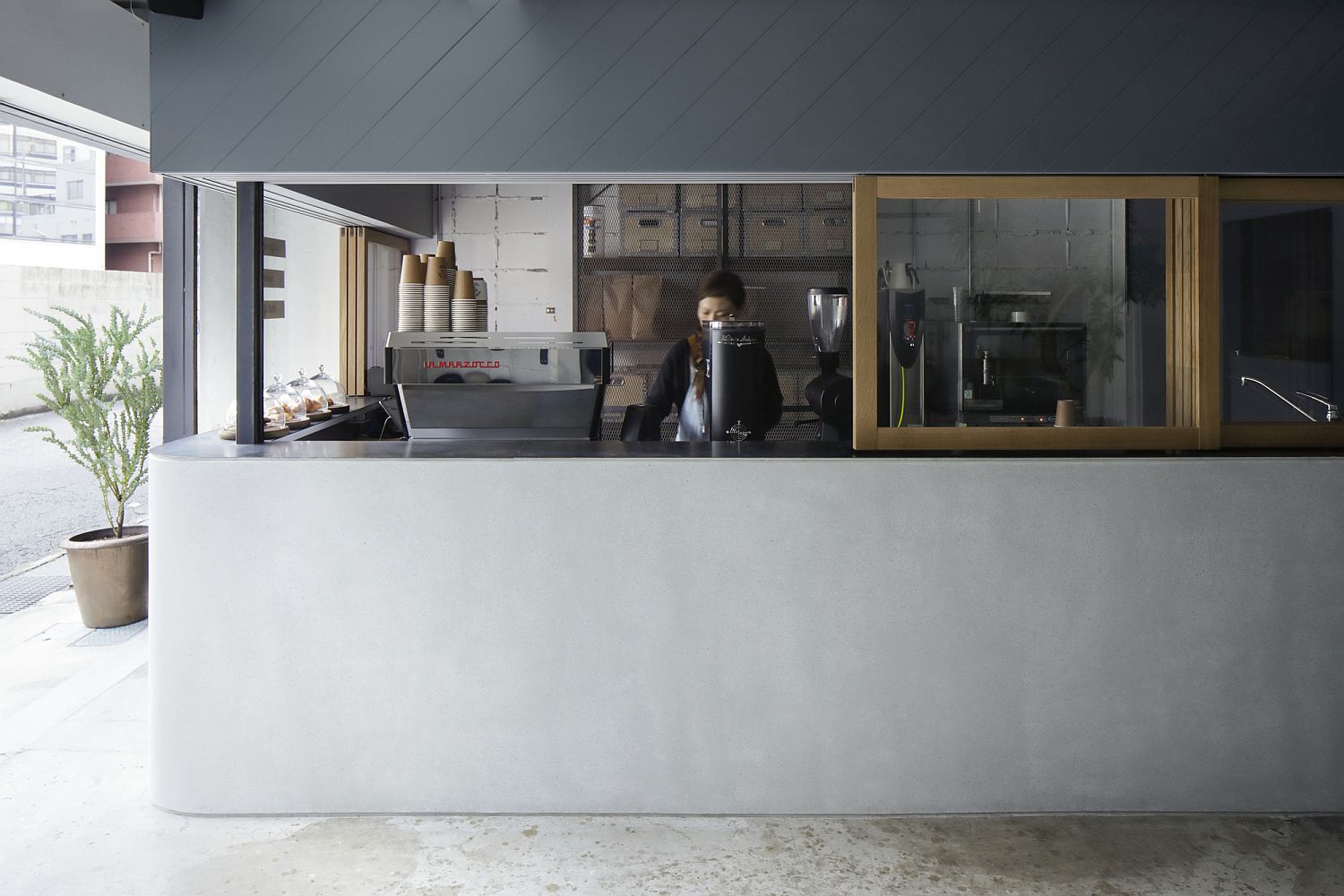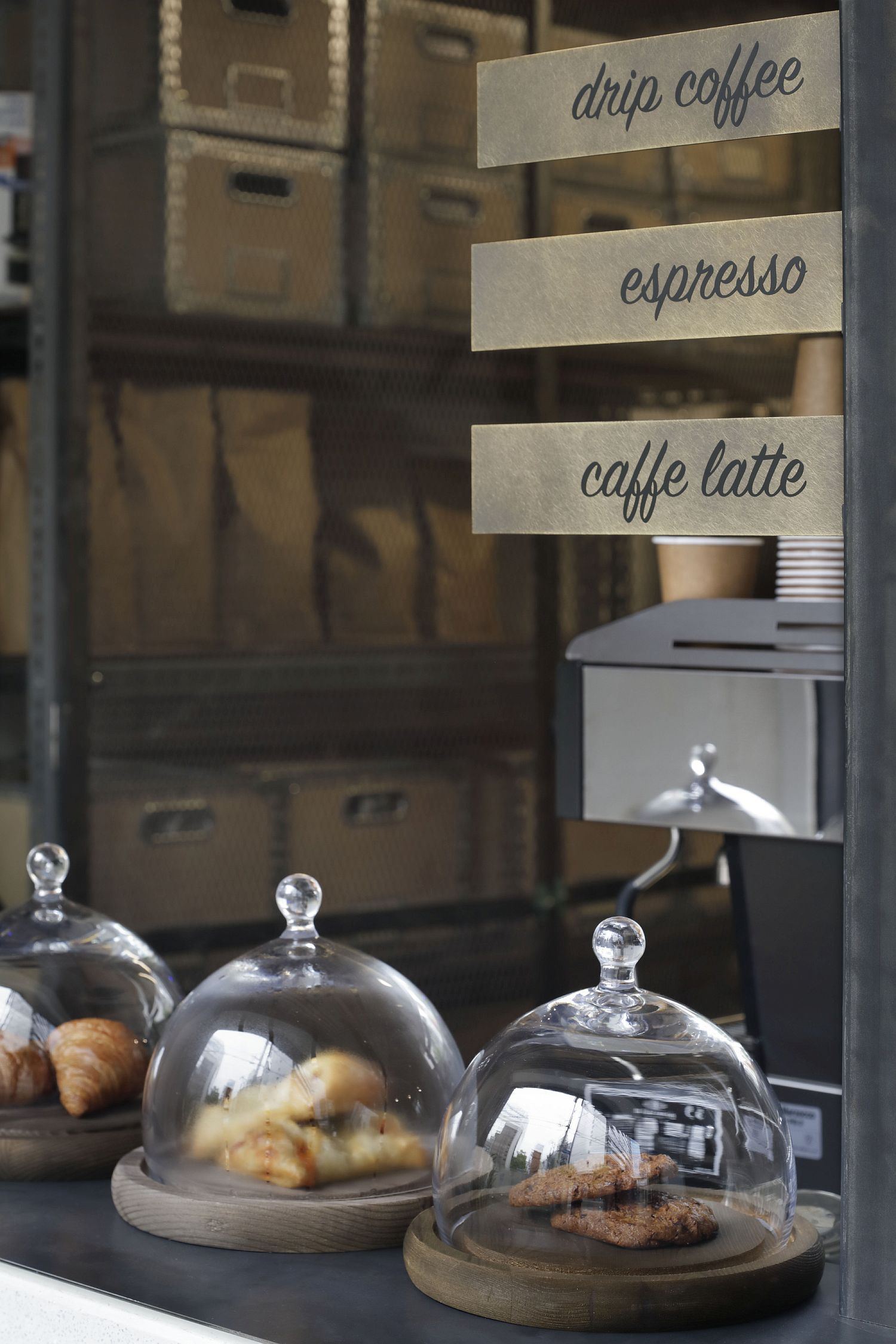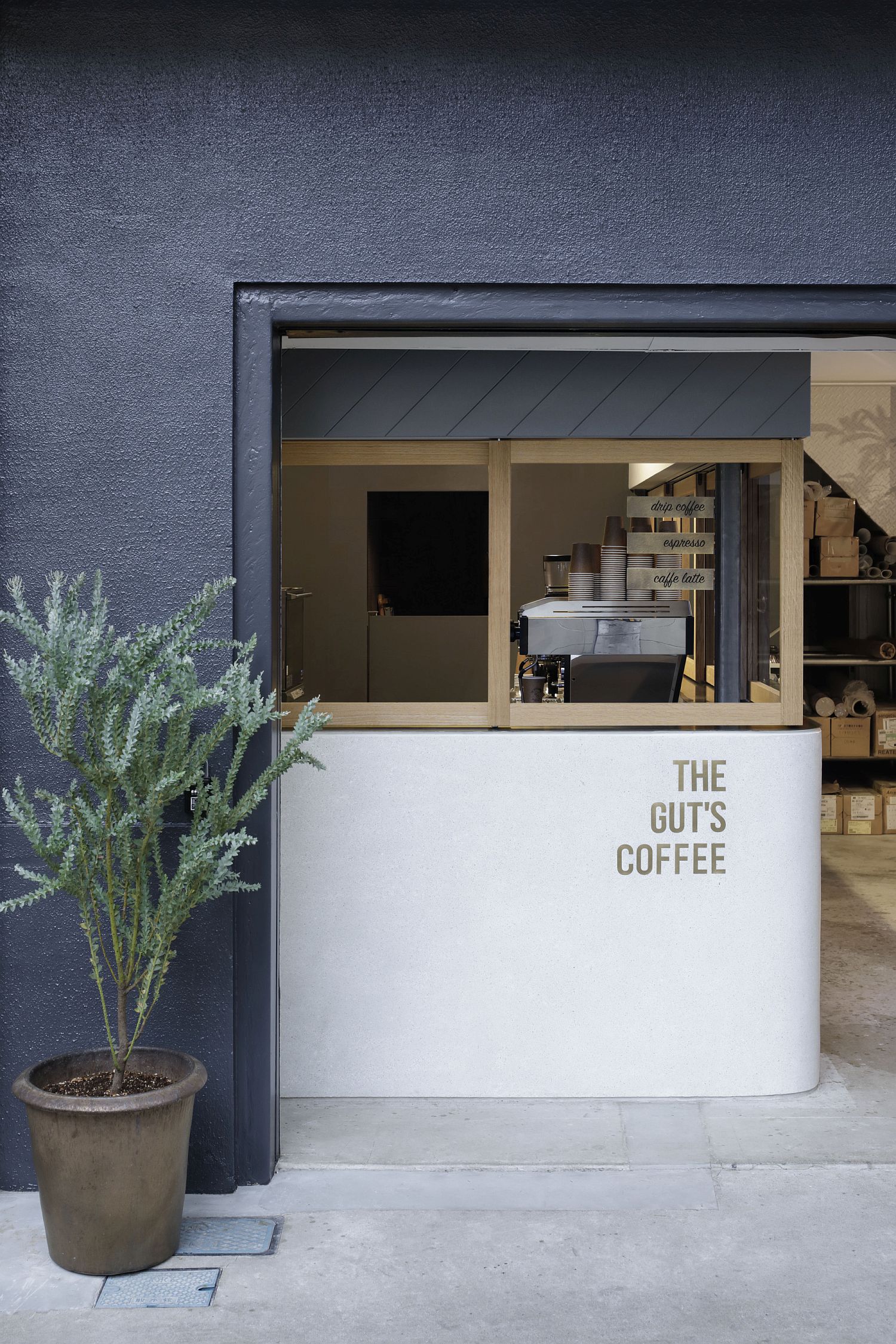 By using R-shaped counters and slanted hanging walls in horizontal and vertical spaces such as steel columns / beams and concrete block walls, the different properties of warehouses and coffee stands are also expressed visually at the same time and the sense of incongruity is intended to attract the eyes of people passing the street in front of the coffee stand.
RELATED: Modern Industrial Japanese Home Redefines Boundaries of Style and Space