How many among us truly celebrate the beauty of imperfections? That is a question hard to answer in a world where we are constant trying to find cosmetic solutions for deeper problems. Accepting the fact that the world around IS made up of imperfections and celebrating them is a philosophy that puts your mind at ease. While it sounds simple, it is much harder to live with! But in case of architecture and design, it is a trend that is catching on and this gorgeous apartment in Kiev is the perfect example of Wabi-Sabi design philosophy at its minimal, modern best.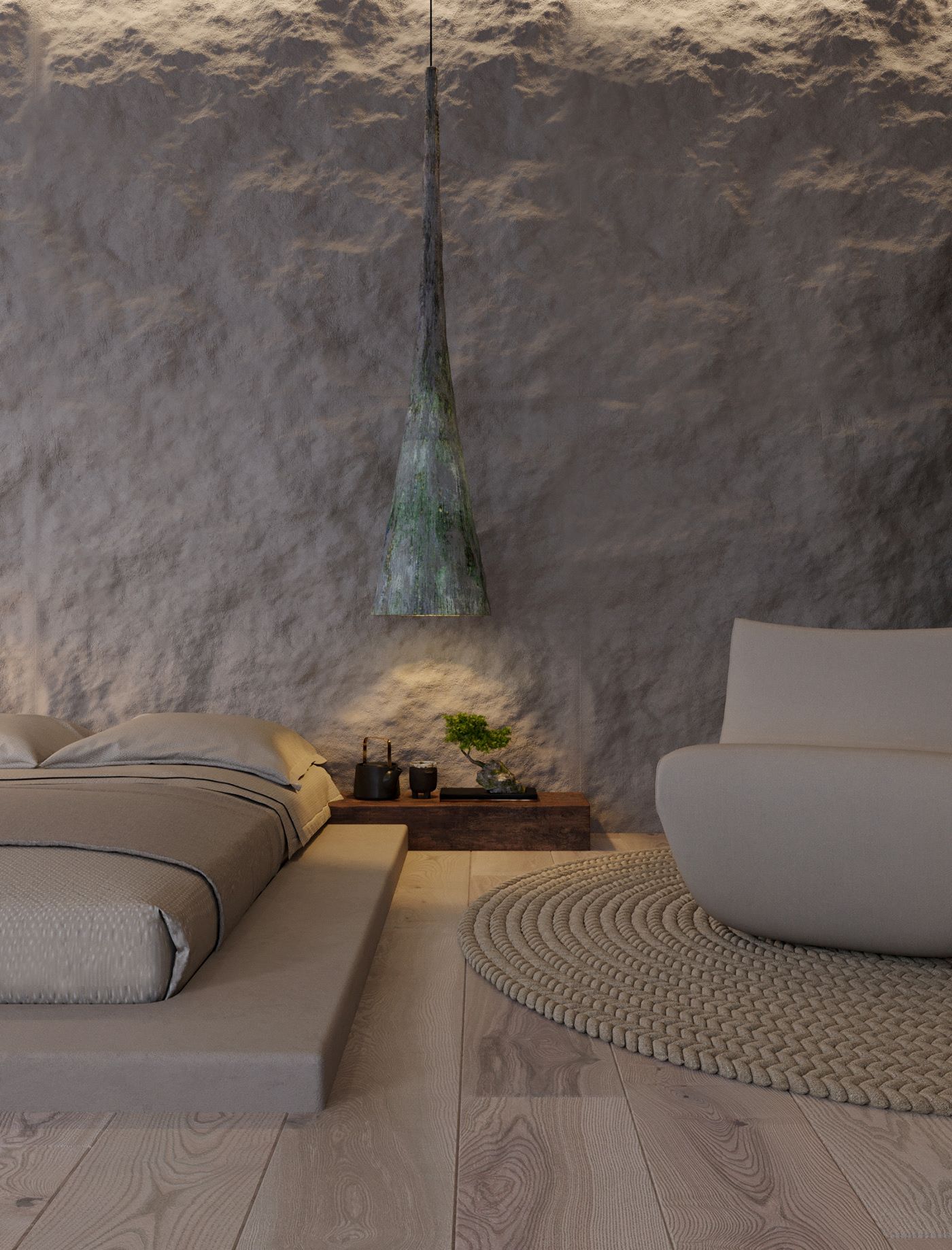 A Sergey Makhno design, the interior of this apartment is clad in clay and that gives the apartment a cozy, comfortable appeal even while embracing neutrality of modern interiors. The blend of both contrasting approaches is spellbinding in the bedroom where the textured clay wall provides backdrop for a minimal bed frame and a decorating approach where less is more. Sleek pendant lights and smart lighting further elevate this look while it is the clear Wabi-Sabi that ends up being the winner in here.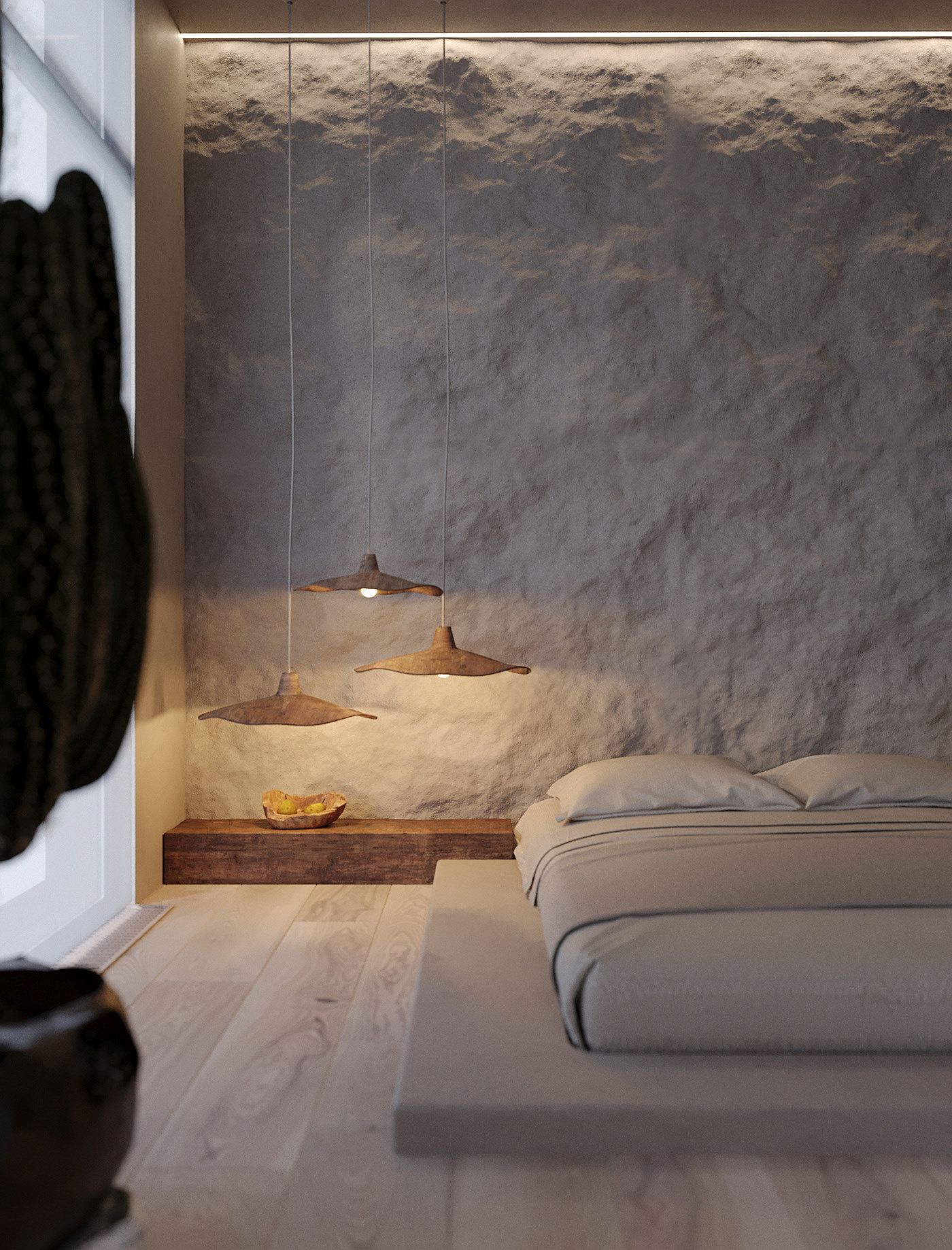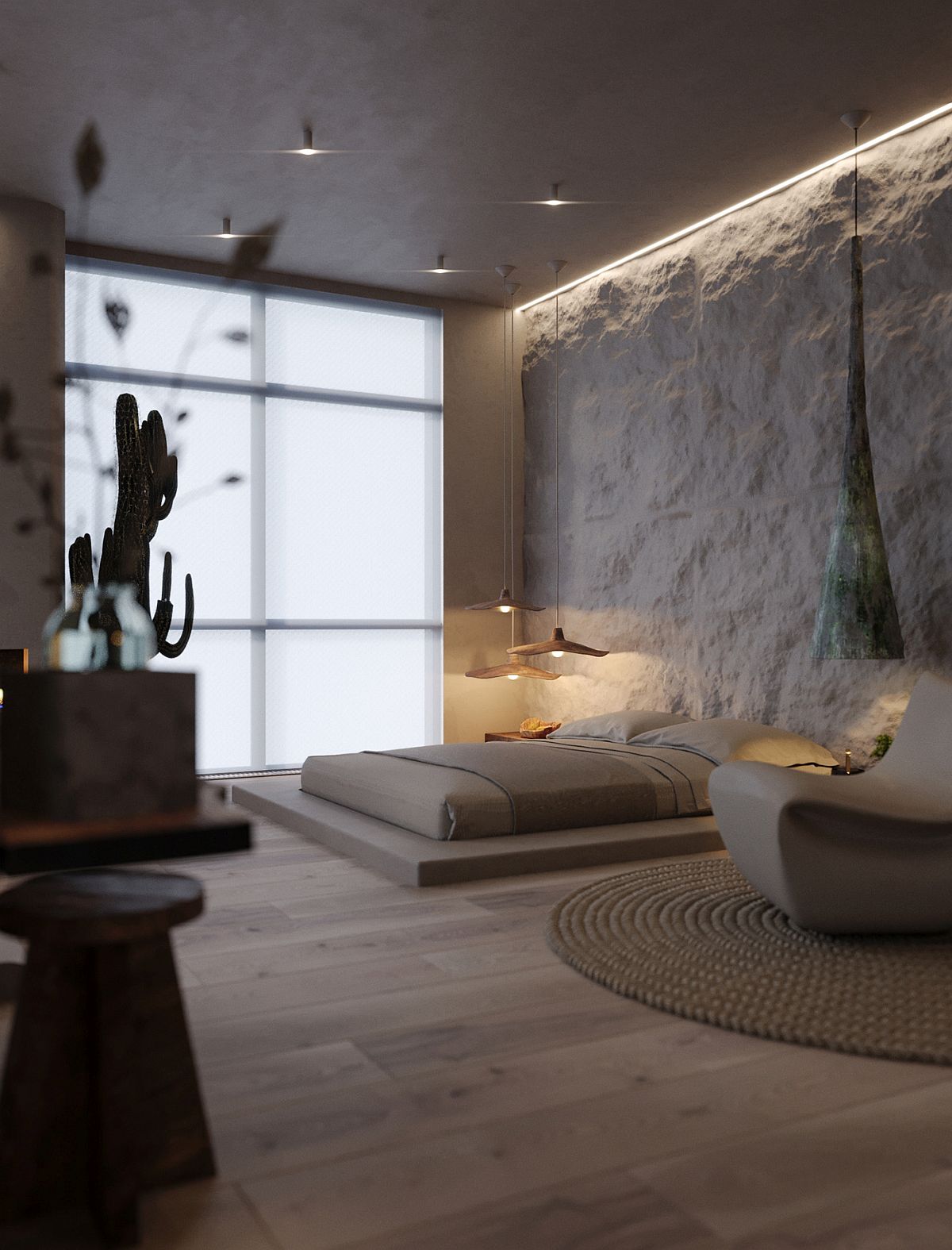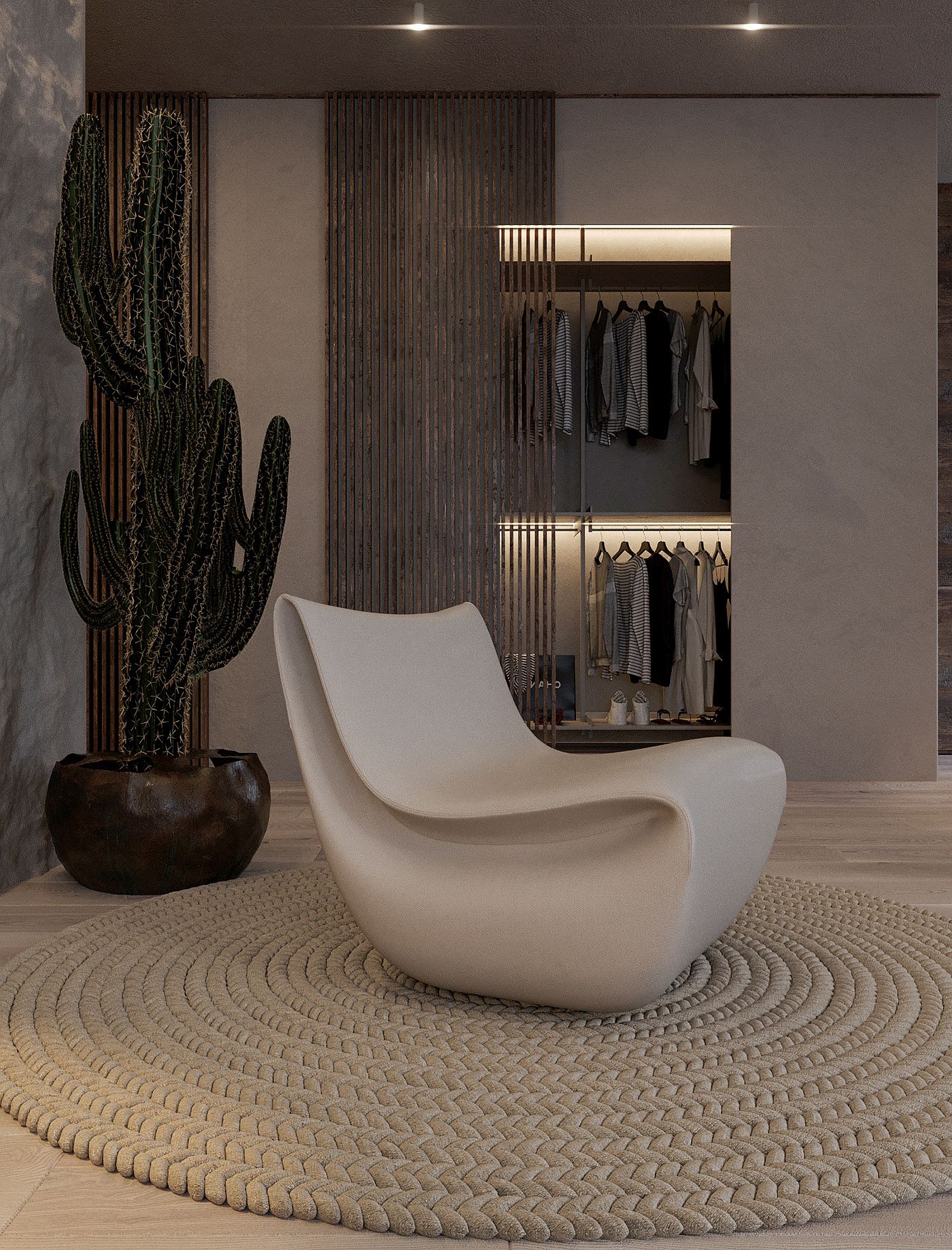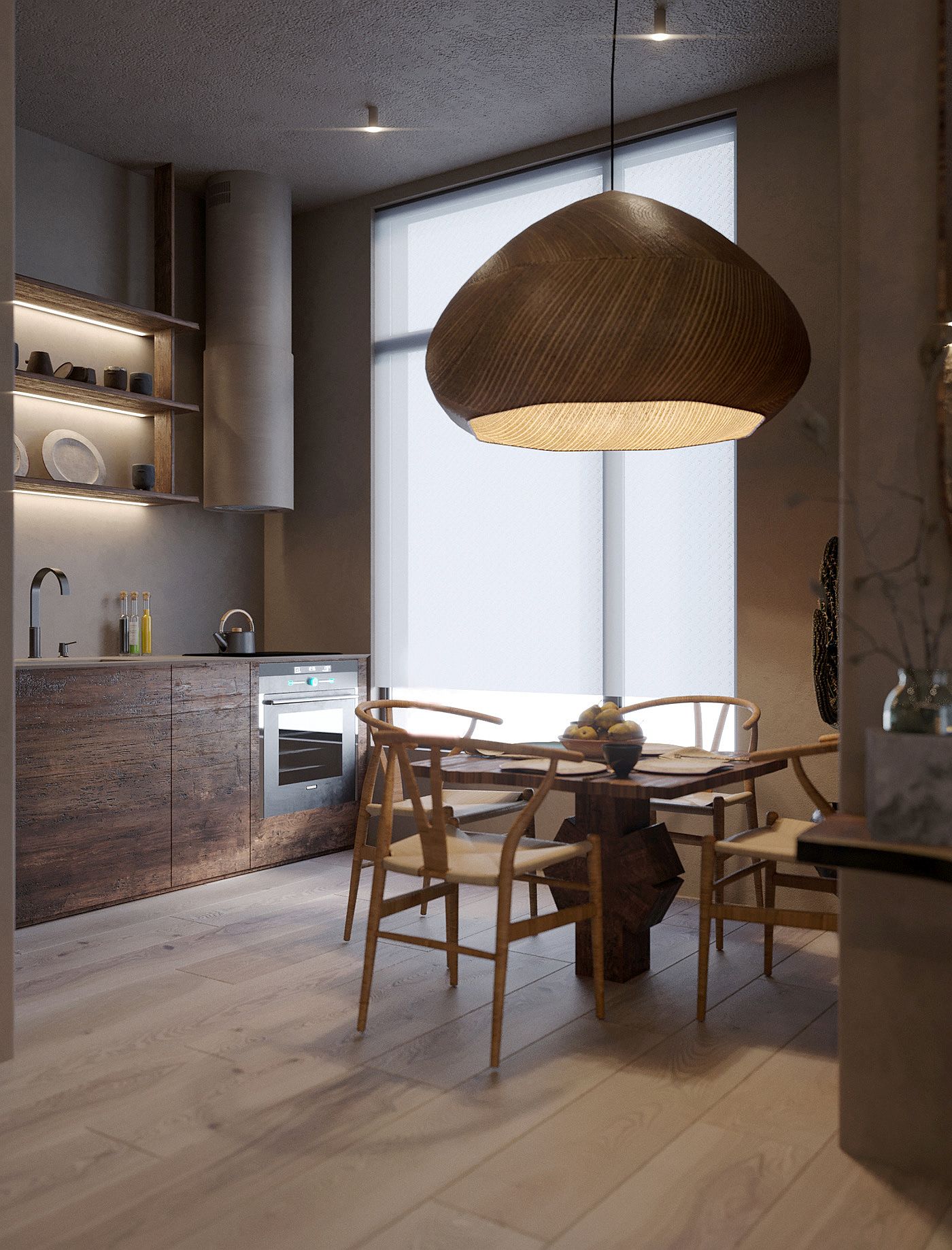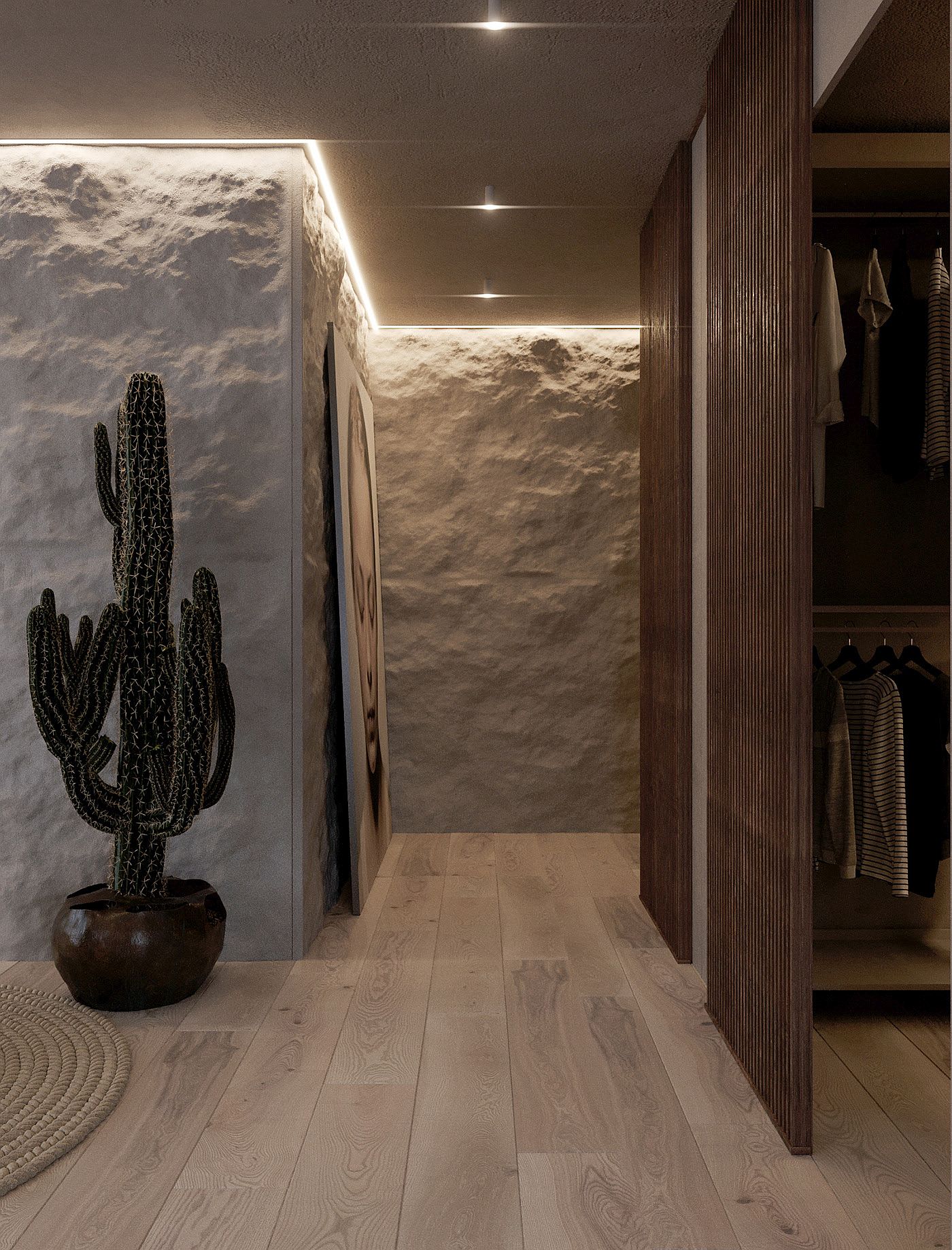 With the homeowner being a fan of design from countries like Sri Lanka and Thailand, places often visited by her, the designers also wanted to draw from these South Asian countries for inspiration. Sometimes it is the eclectic décor and art pieces in the living room that make the biggest impact while on other occasions you have the woodsy kitchen cabinets making a statement. An impressive apartment full of surprises!