Shutters aren't just for windows. In fact, any old shutter could easily be transformed into a work of art just by hanging it up on a wall in your home. Whether you're looking to fill a blank space, set up a new headboard for your bed, put something above your fireplace mantel, or even just spice up your office workspace a bit – shutters can certainly do the trick! Check out some of the ideas below to see just how versatile they really can be –
A Different Type of Wall Art
Simply displaying some beautifully weathered shutters just as they are on your walls could be all that you need to really pull the whole room together. Blue Egg Brown Nest features a collection of three above a sofa, while Starfish Cottage Blog shows a pair used to frame a piece of art.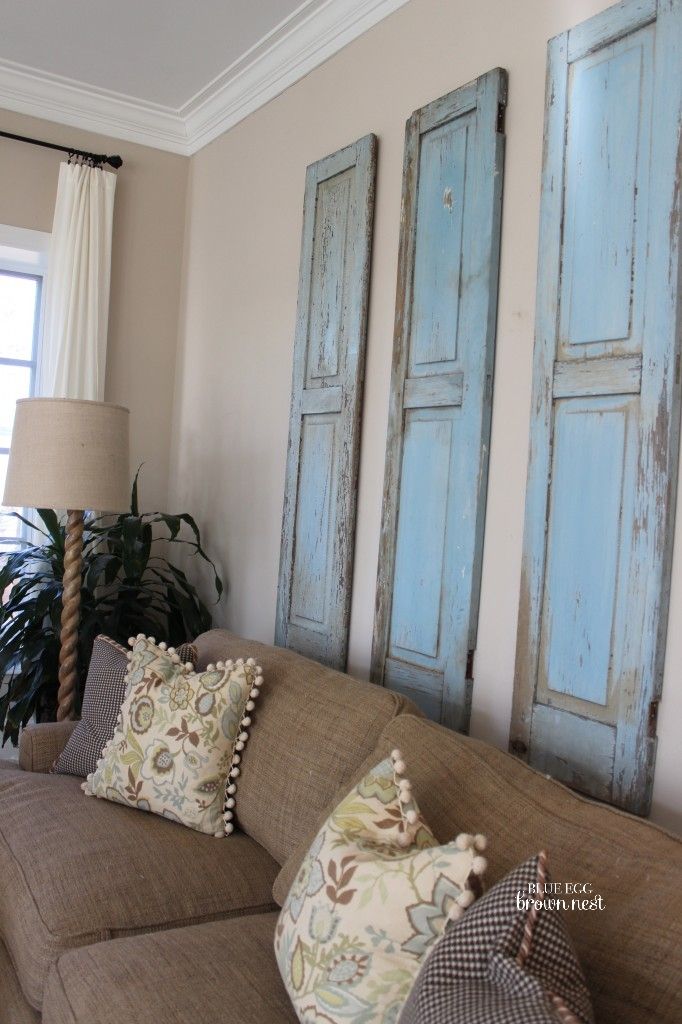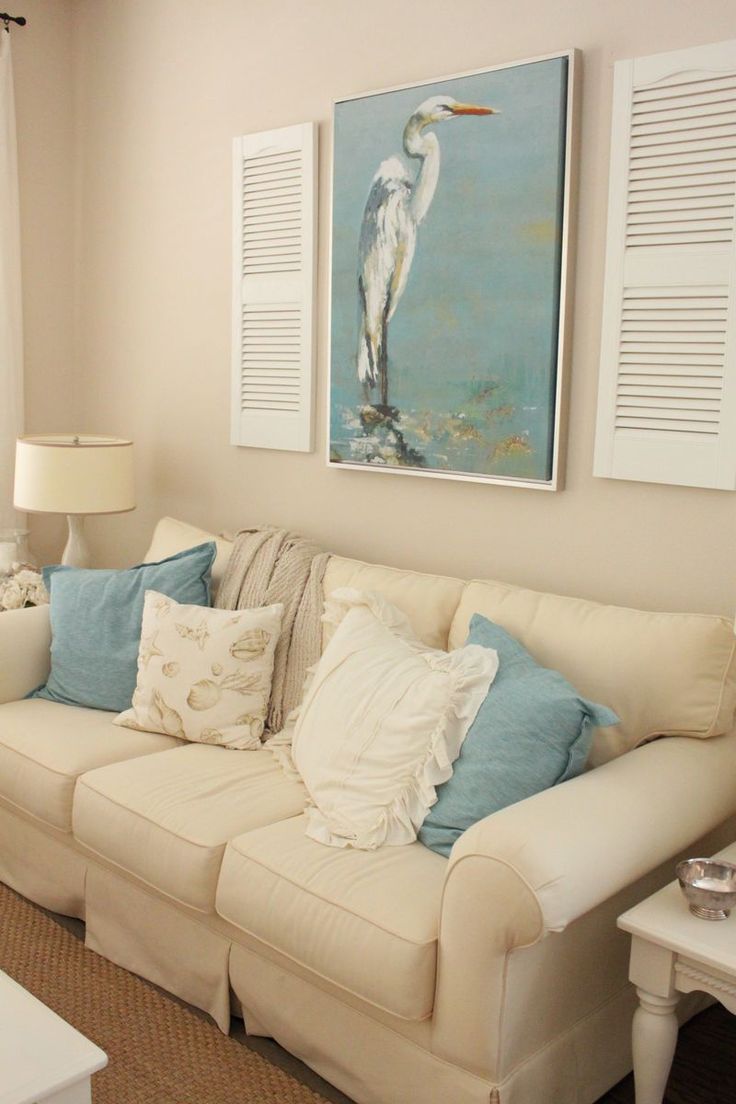 A work of art featured on Eye for Design takes it a step further by combining a bunch of wooden shutters and securing a beautiful mirror to it.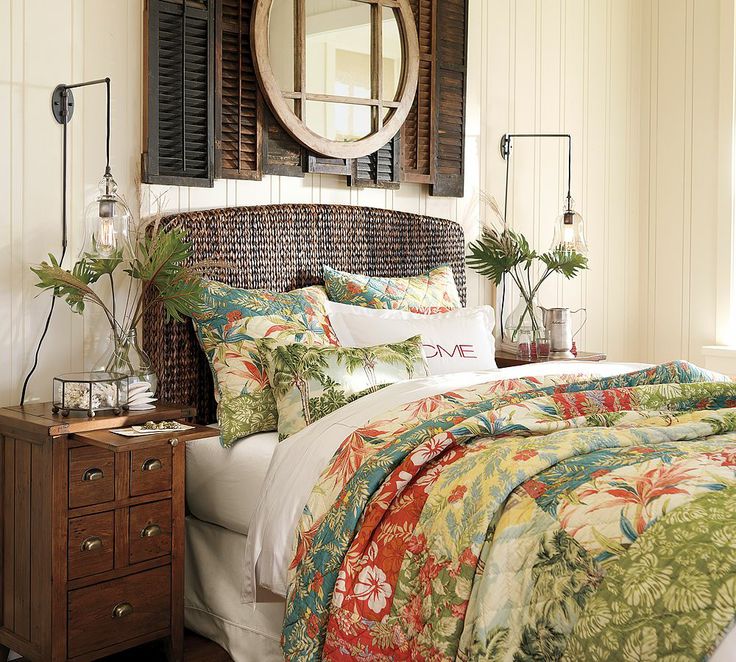 With an Old Window
If you have an old, unique looking window that goes with your shutters, then you can use it to emphasize that rustic, weathered look even more. Take a look at how great this window and red shutters from Lushome look above this table, or this arched window between two white shutters on Junk Chic Cottage.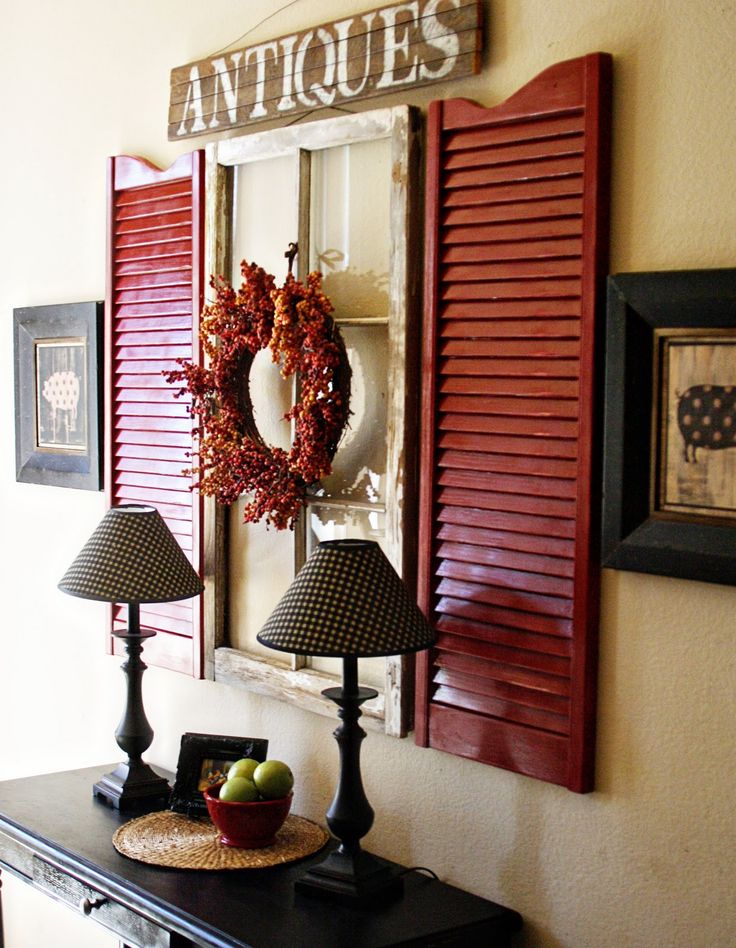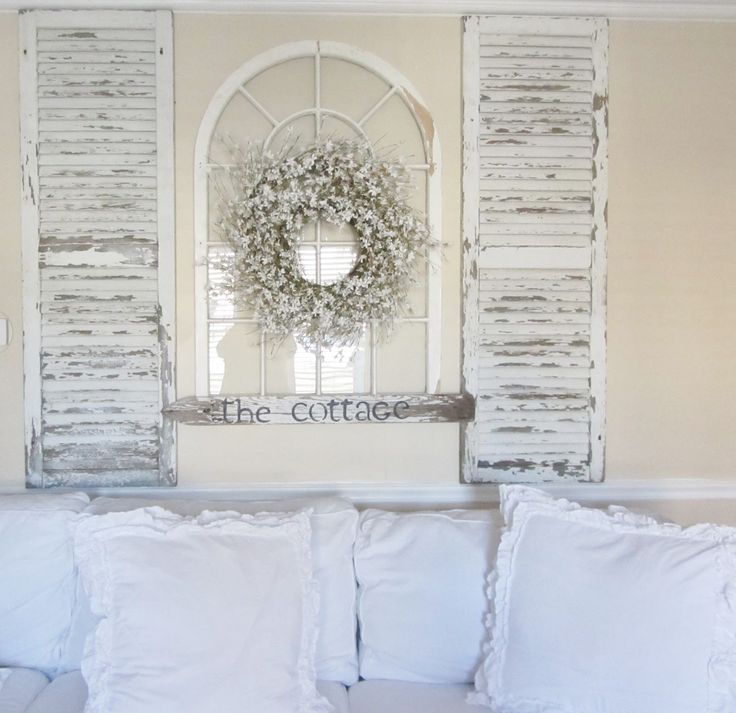 An Easy Headboard
Shutters come in all shapes and sizes, and you can often find some pretty big ones — making them the perfect choice of material for an easy DIY headboard. Goodby House Hello Home shows a great idea for using two shutters with a piece of art in the middle, while Beautiful You and Me shows several shutters lined up next to each other to form a complete headboard.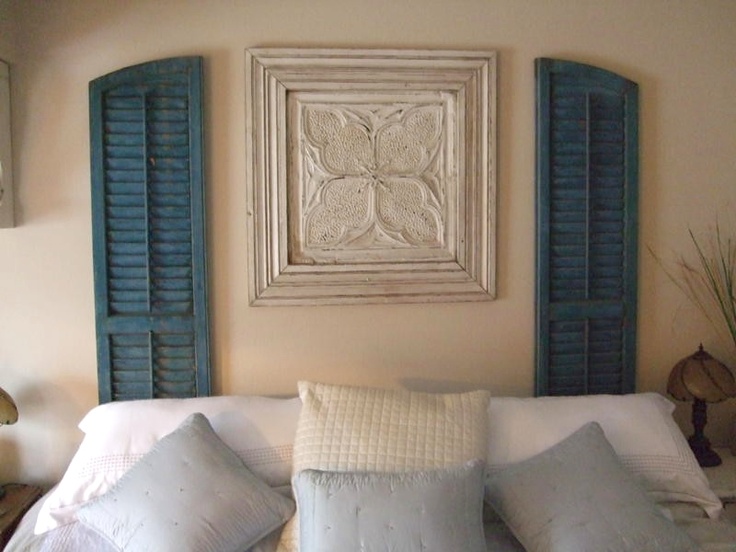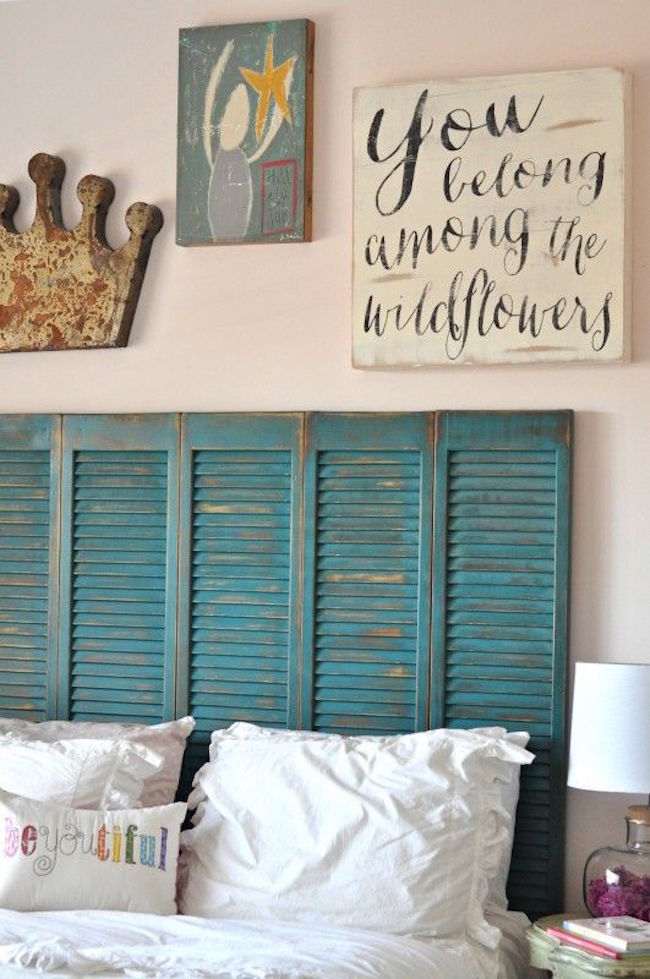 Over the Mantel
Is your fireplace mantel looking a little bare? Shutters can work wonders to fill that empty space above it. Love Grows Wild features these gorgeous DIY wood barn shutters that certainly bring a real rustic, country feel to the whole design.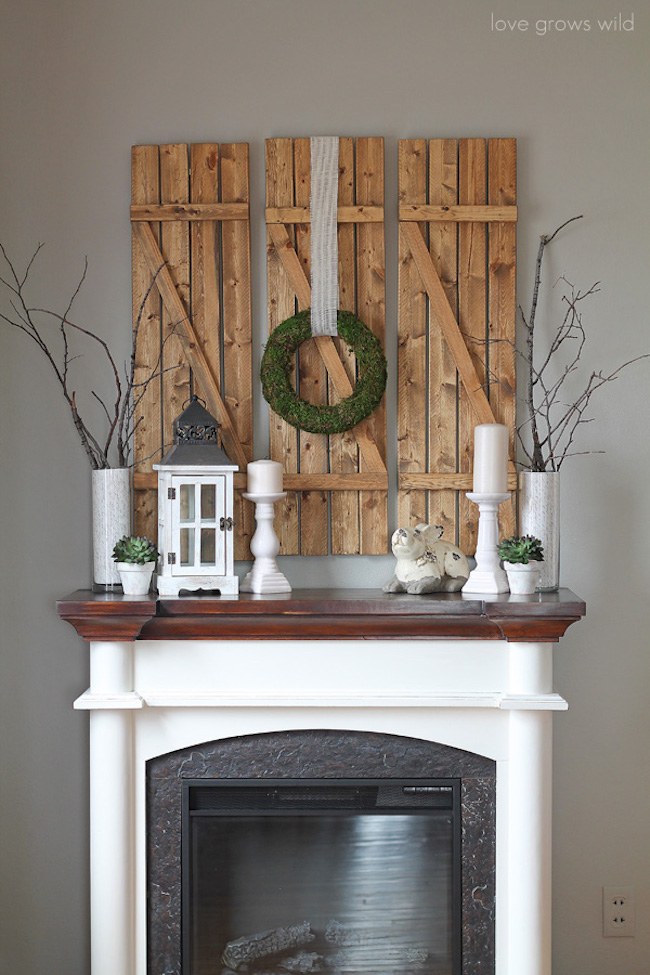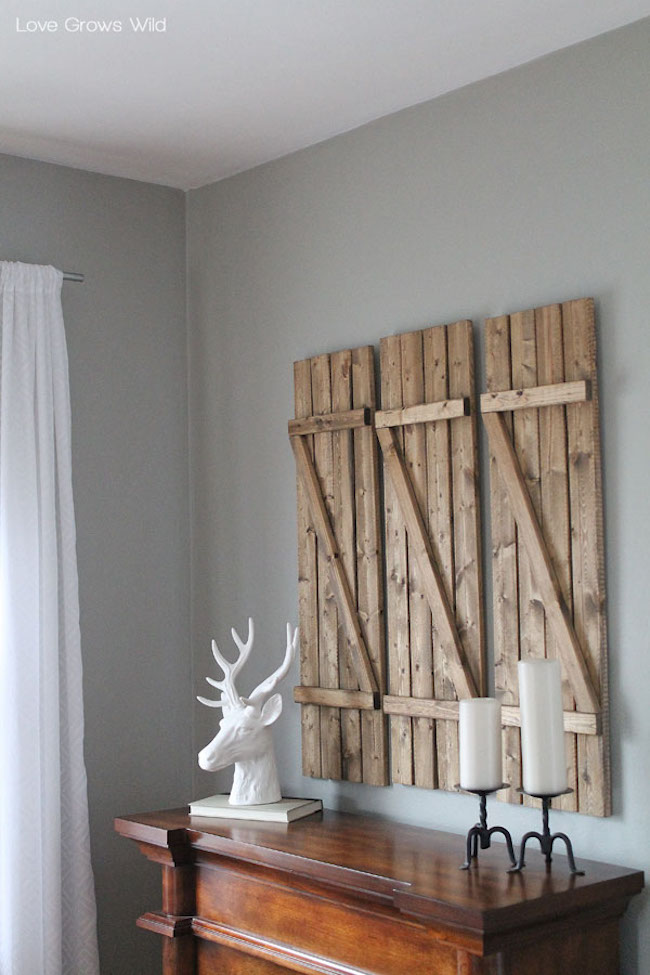 For Storing Accessories
Believe it or not, shutters can even be used to store stuff — as long as you're not afraid to get a bit handy with a hammer and some nails! Check out this great shelving unit for a bathroom from Funky Junky Interiors and this wonderfully unique night table idea from The Wragged Wren.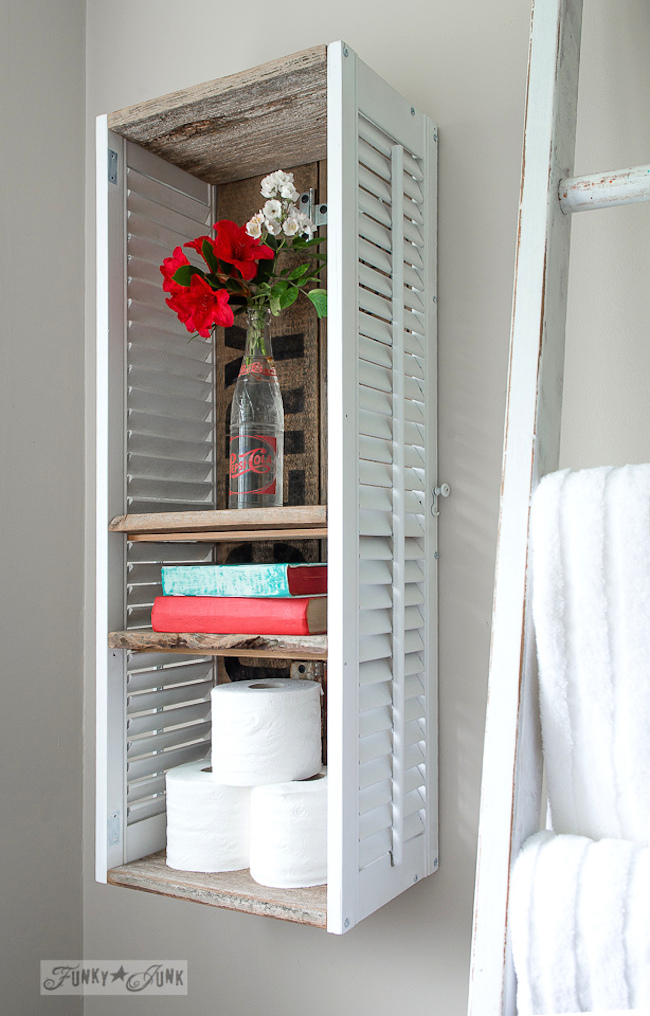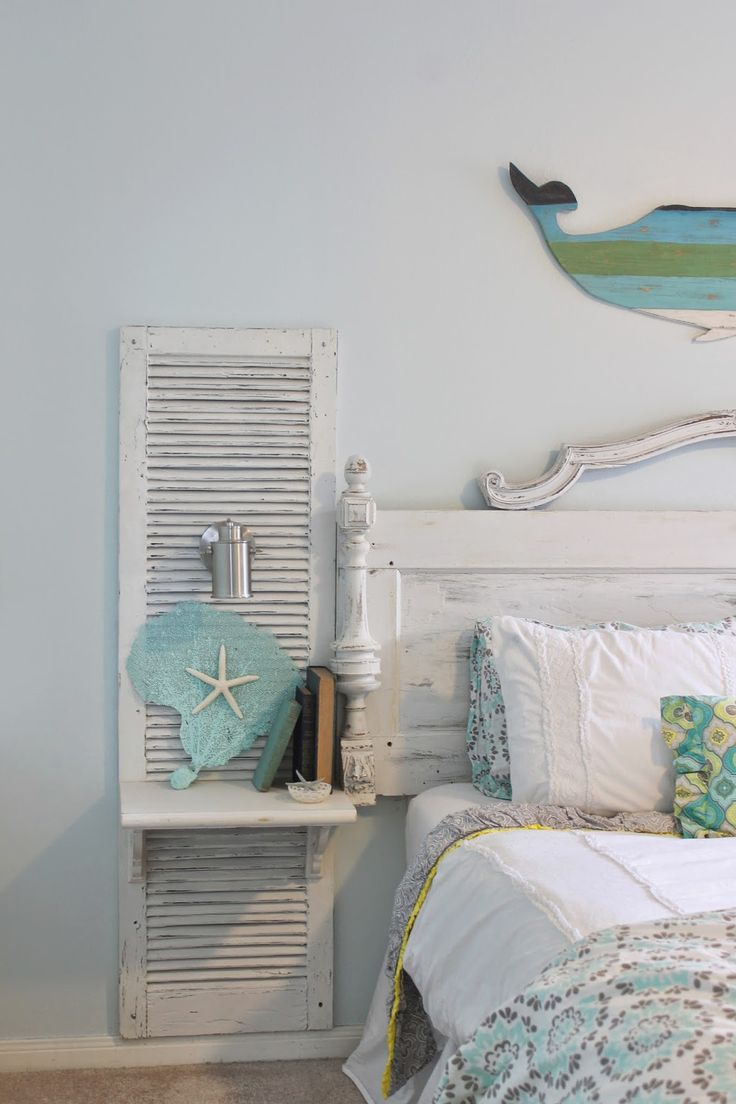 For Hanging Things
Shutters can make the perfect alternative to a regular bulletin board. You don't even need thumbtacks! You could slip notes and things into the slots of the shutters, or Pinterest user Vivian Segovia-Boone shows how you can use clothing pins to fasten photographs on shutters in an office space.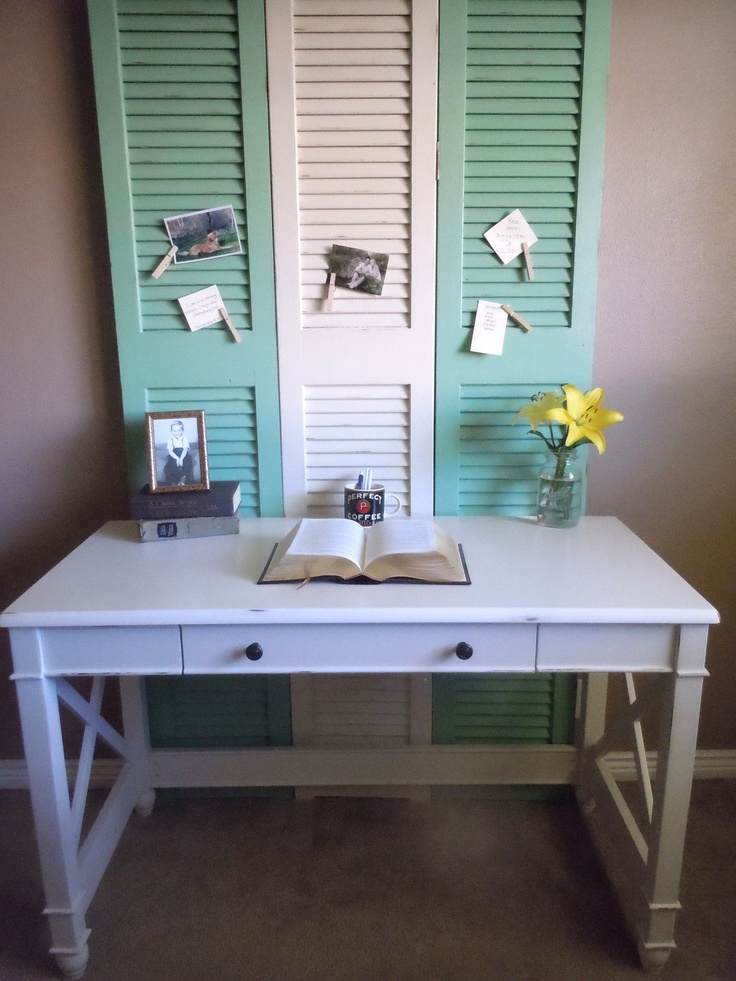 Another great idea is to turn an old shutter into a coat rack by installing some hooks to it, like this gorgeous example from Pinterest user Maria Coppola Pfeifle.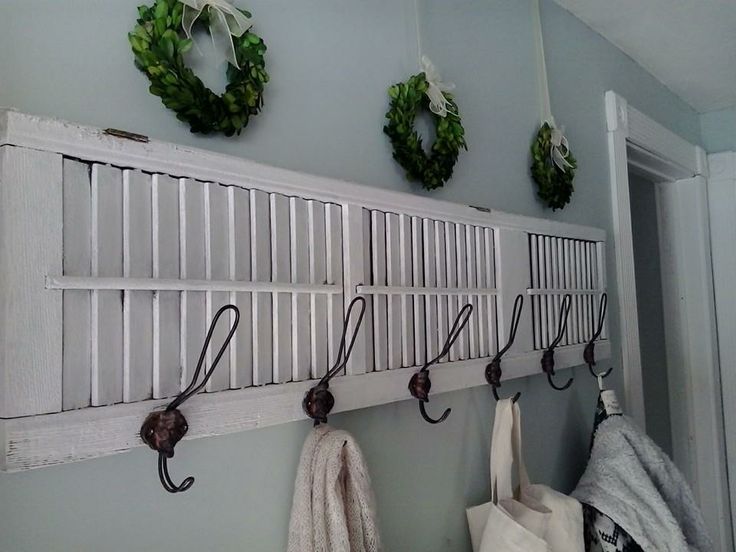 Taking It to a Whole New Level!
If you absolutely love the look of vintage shutters, maybe you'll be daring enough to try this last idea — a whole wall covered in shutters! Here's what it looks like in a bedroom from Interior Design Article, while a slightly different example featured on Inhabitat displays shutters along the upper wall and part of the ceiling in a kitchen.