If there is one design and decorating trend that seems to be catching on fast and only growing with each day, then it is the expansive use of wood in homes and offices. The polished, plastic surfaces of the 90's seem to firmly be on the out as homeowners long for a sense of serenity and coziness. Revamped in style and with a touch of modern-vintage charm, this fascinating home in Megève, France enthralls you with its sheer elegance and inviting ambiance. Wood is the true showstopper inside this space with entire section of walls, ceiling and shelves being completely clad in unpolished wood.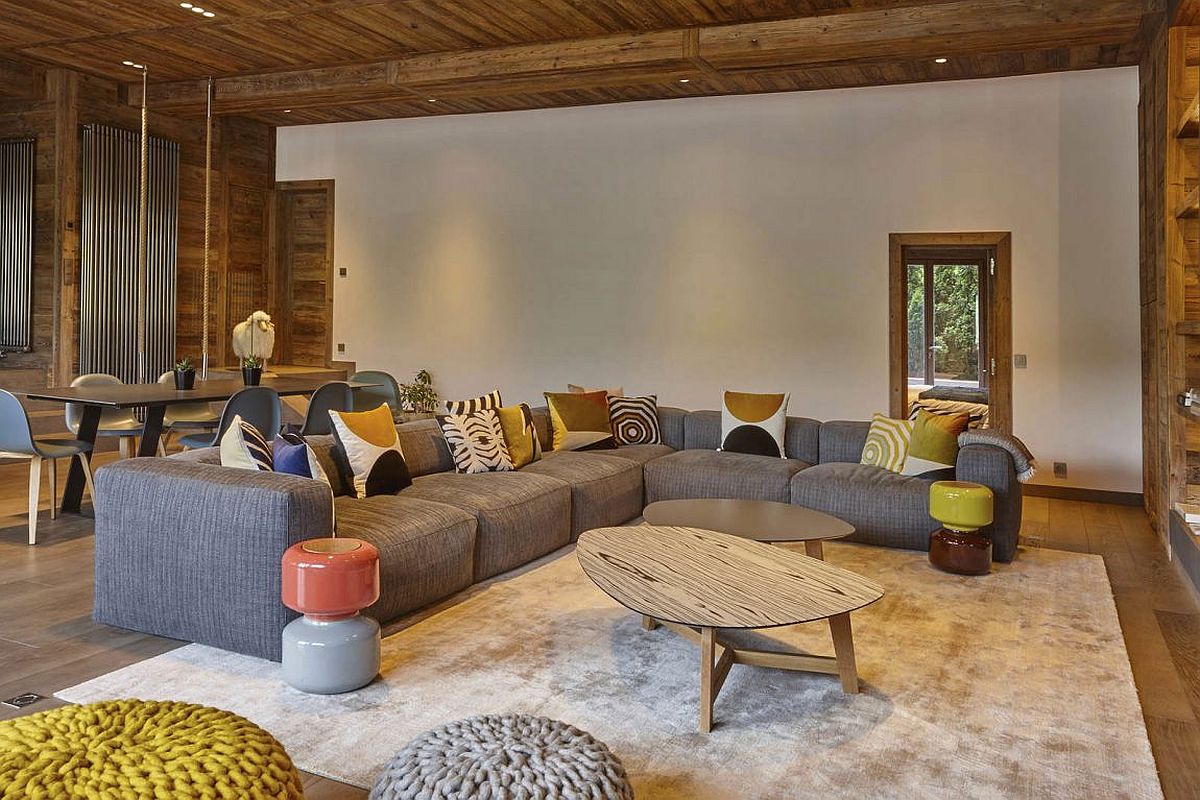 RELATED: Wrapped in Wood: Modern Remodel of Double Gable Eichler Home
Designed with careful balance between modernity and a cabin-inspired look by Refuge, the French seems both classic and contemporary at the same time. Pops of color in the form of décor, throw pillows and quirky details make a big difference to the overall apartment of the revitalized interior and give it a more cheerful feel. A TV wall in gray with fireplace below becomes focal point of the living room while a spacious dining room with smart pendant lighting sits next to it. A Corner kitchen with a sparkling blend of recessed lights and pendants completes this charming setting.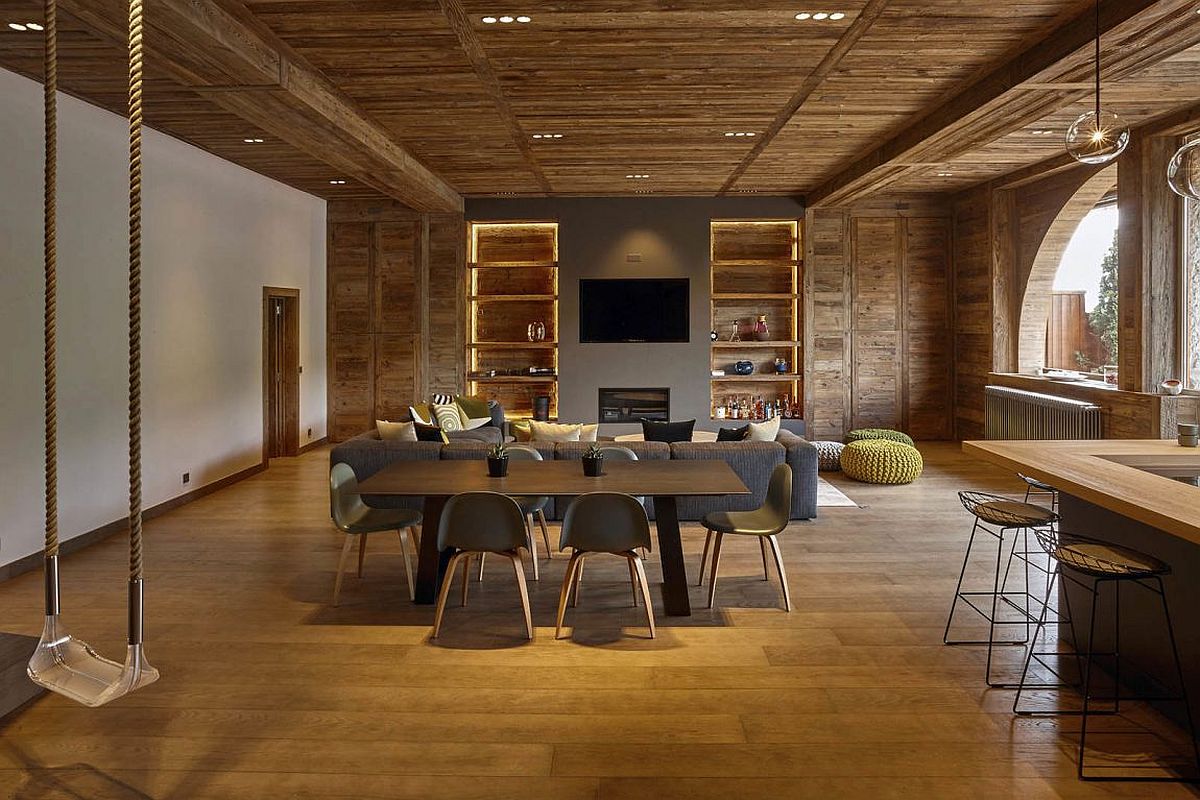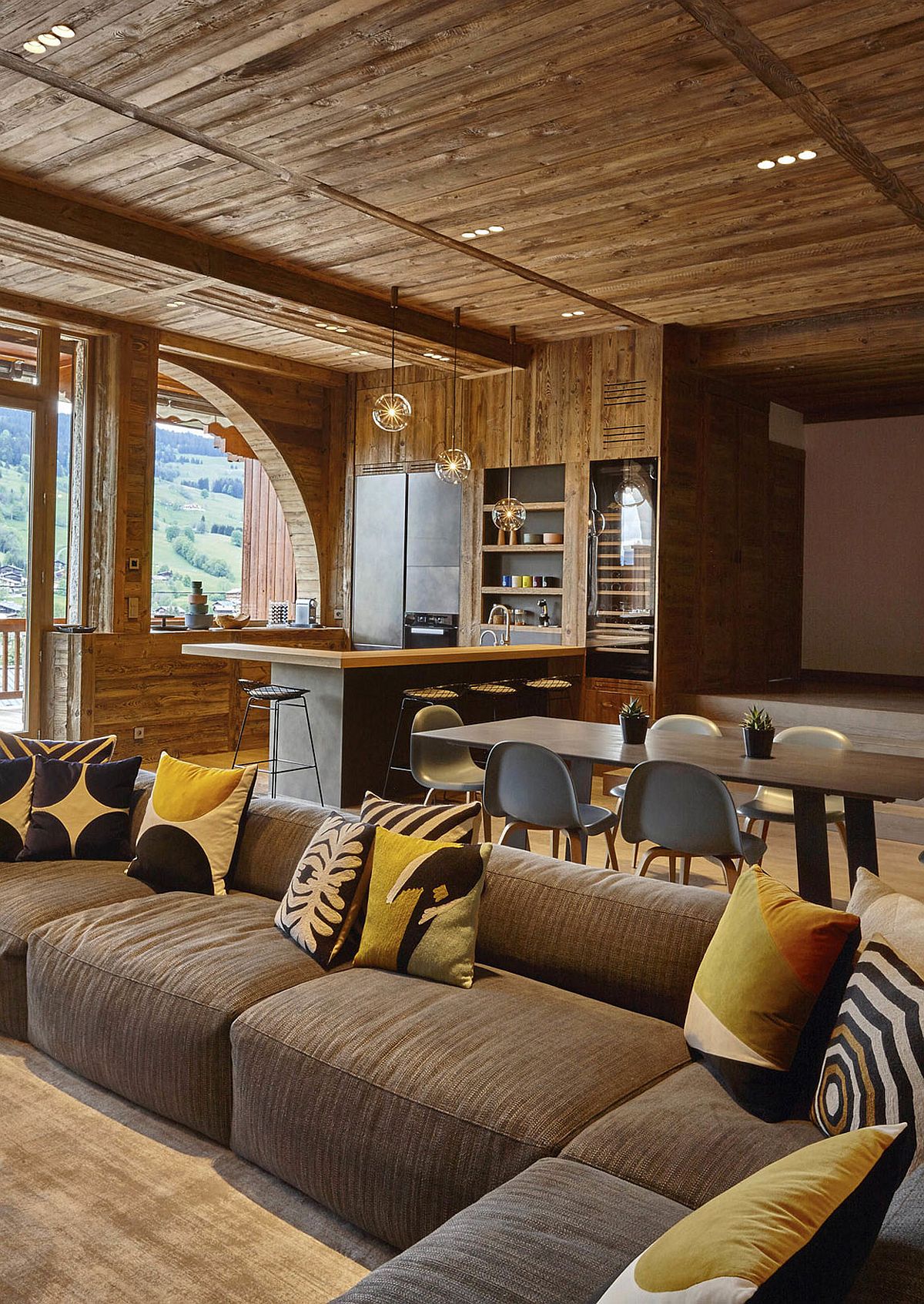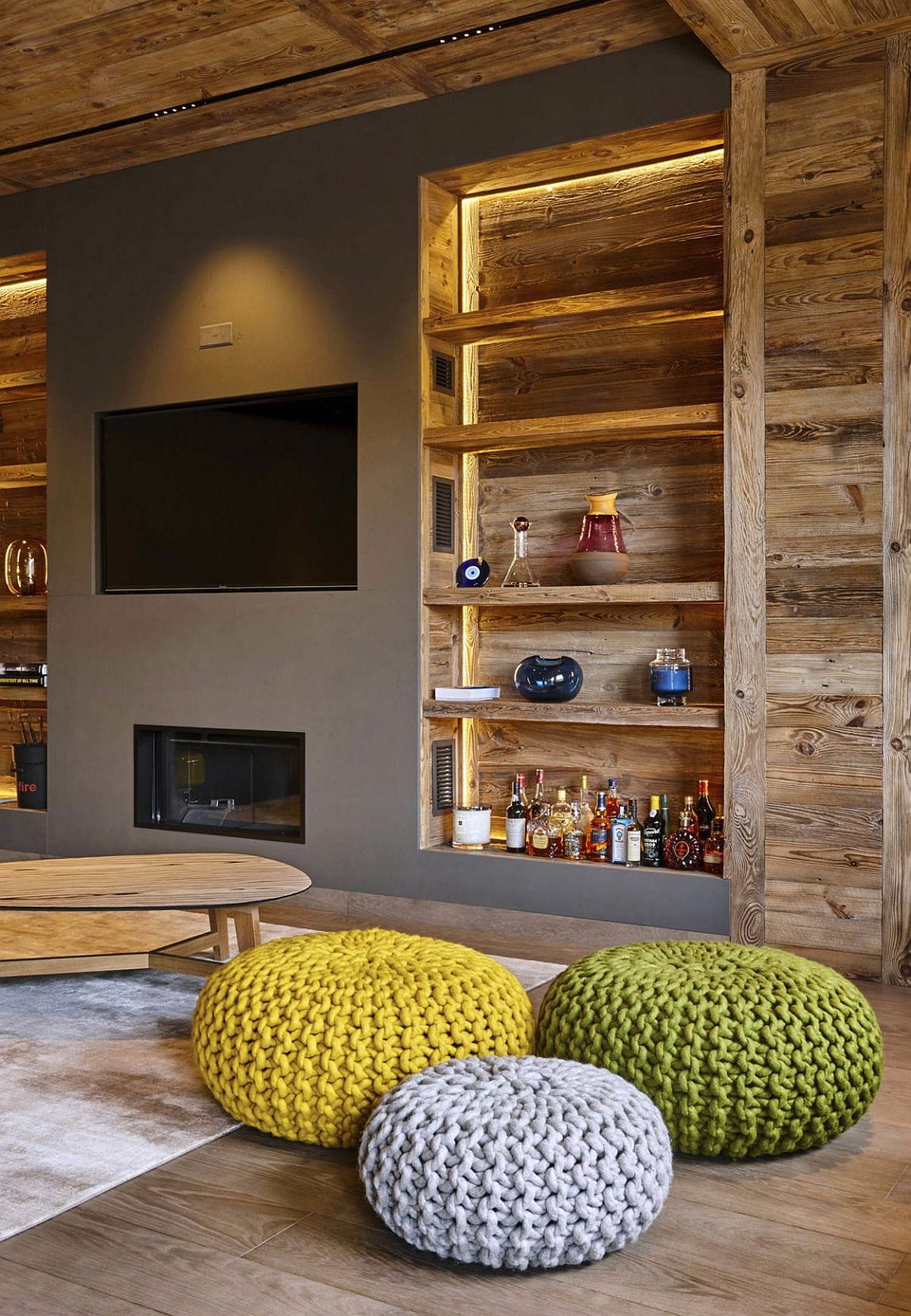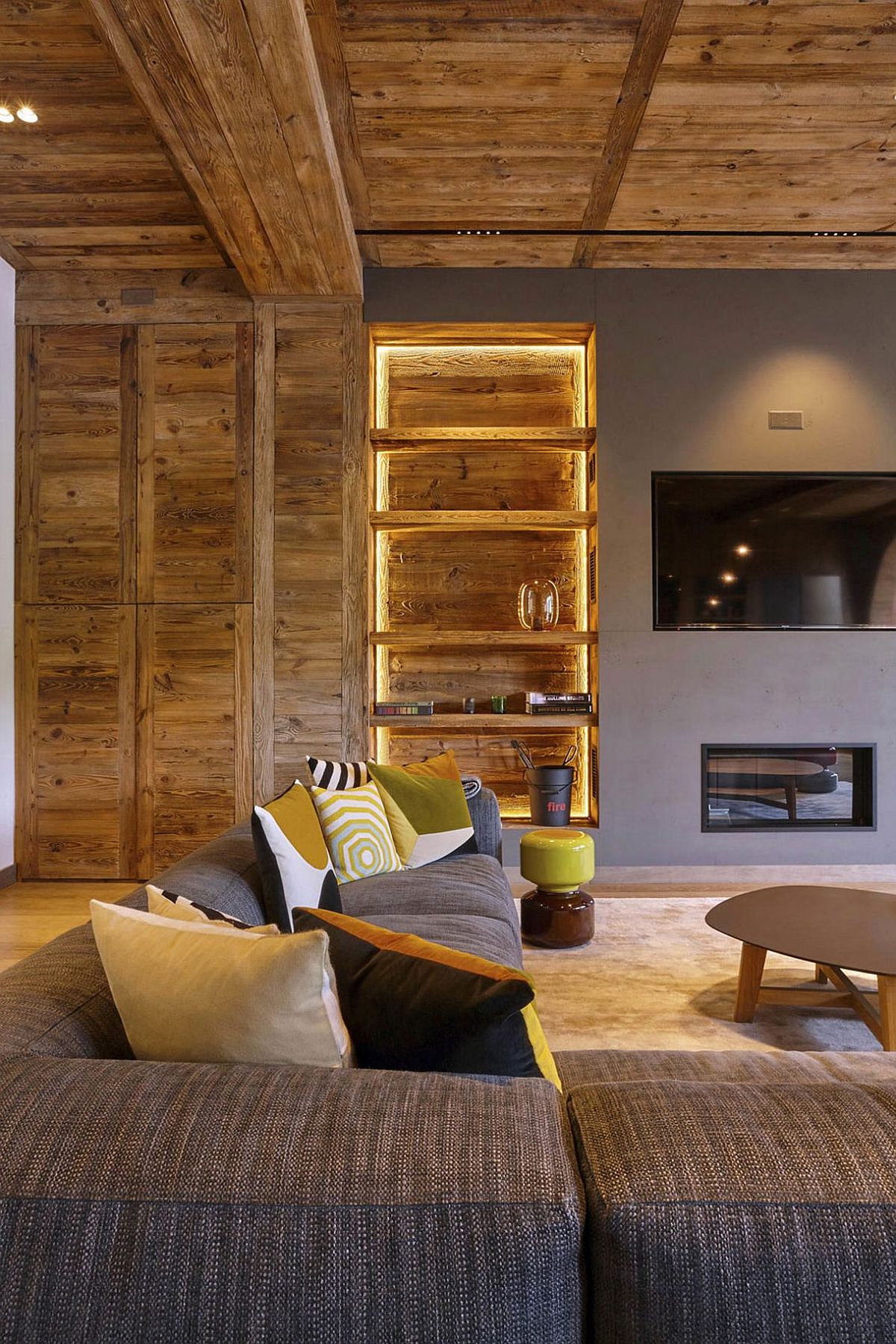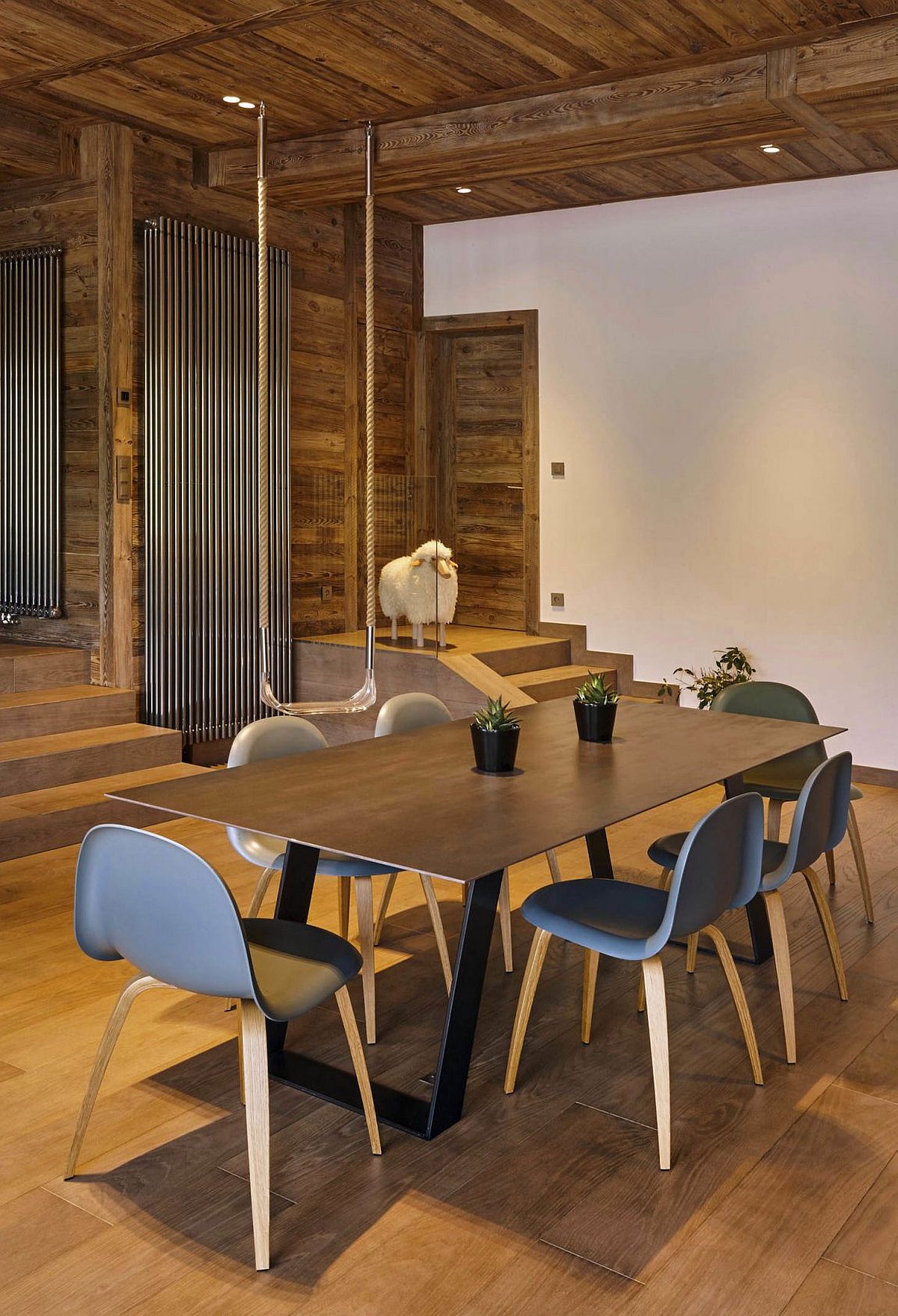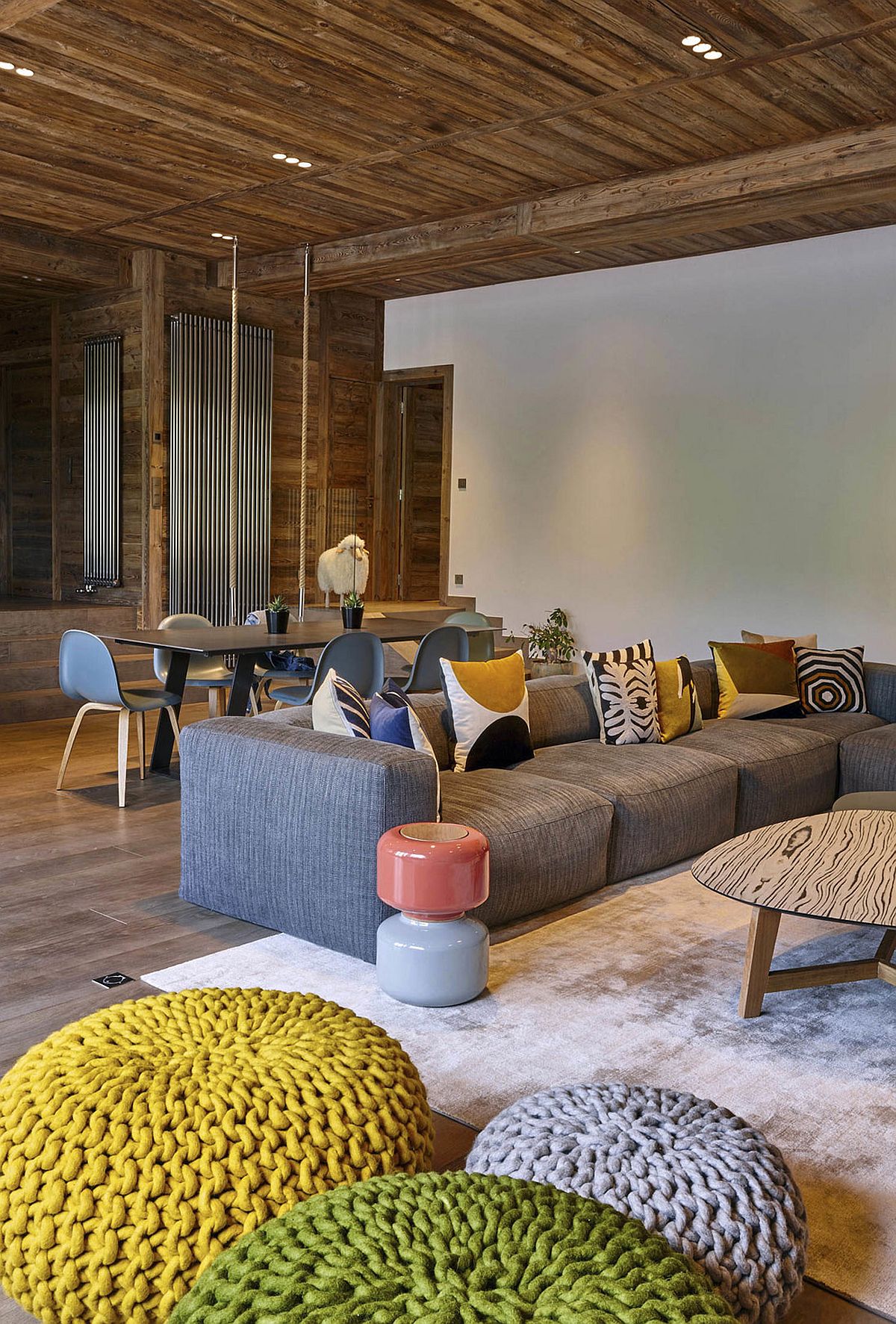 RELATED: Contemporary Austin Renovation Creates a Bright, Colorful Home
It is not very often that you find modern makeovers utilize wood paneling in such an extensive fashion and yet keep the 'contemporary' edge of the home intact. With a small bedroom that flows into the patio outside and whimsical additions like the small swing next to the dining space, this French home is a blend of finesse and a whole lot of fun! [Photography: Sebastien es Veronese]