Asian design has had profound influence on western architecture over the last few decades and the idea of serenity and simplicity that Japanese design offers is increasingly becoming a hit among the urban denizen. But the Boos Beach Club Restaurant in Luxembourg is a touch different from the usual interiors inspired by the Oriental! It is the art of Origami and its amazing creations that offered Metaform architects a way in which they could transform an old residential building and the space around it into a brilliant, contemporary and sensation club and restaurant.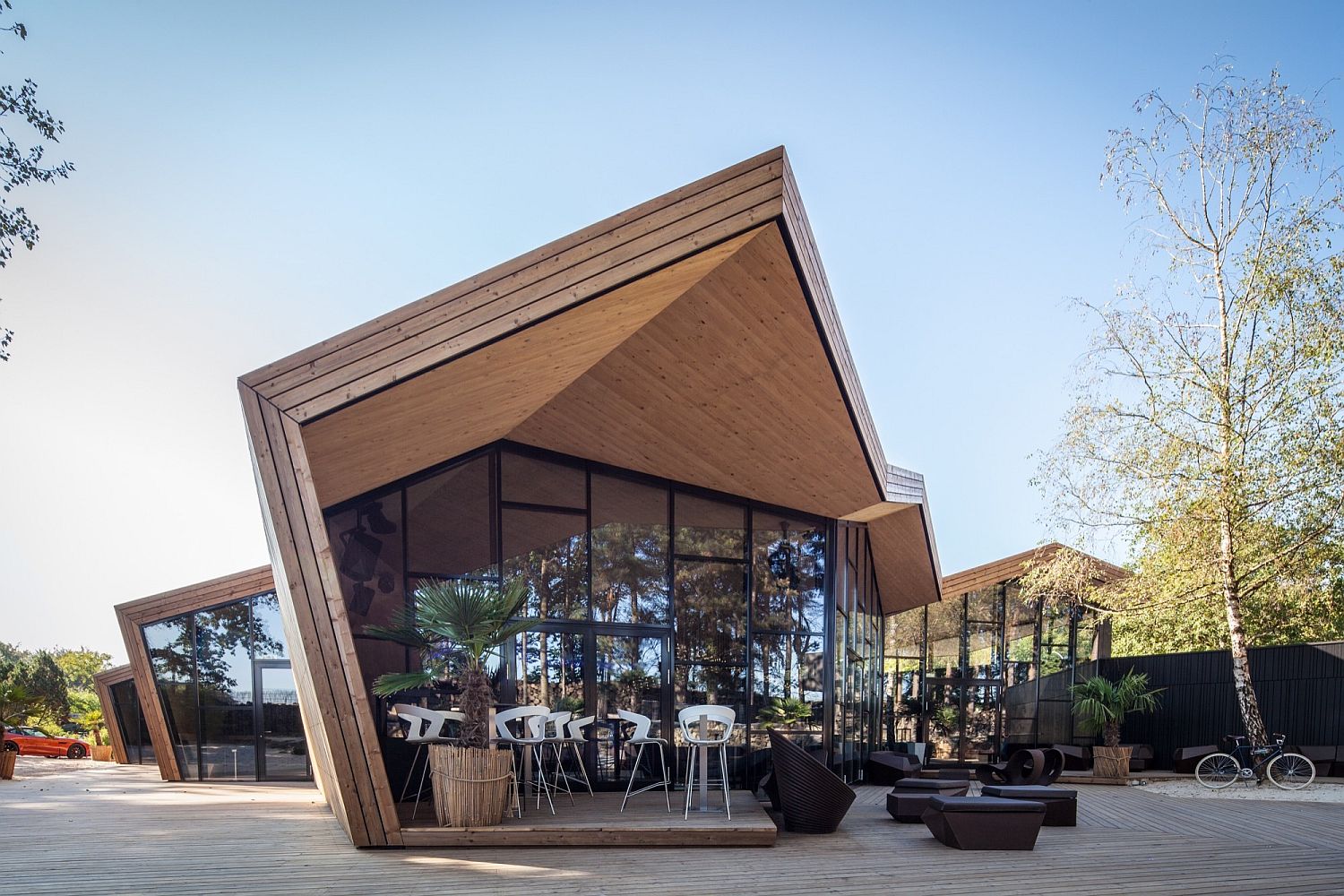 RELATED: Lavish Floating Beach Bar And Terrace At The Luxurious Monaco Life Club
Wood, polished concrete, steel and white sand give the interior and the outdoors a modern-beachy vibe that sets the mood for good times at the Boos. It is easy to instantly fall in love with the sculptural style of the outer wooden shell that 'leans on to the rear building' and uses little in terms of structural support. This makes the interior an even more astounding space where sparkling lights, contemporary décor and a relaxing ambiance welcome guests gleefully.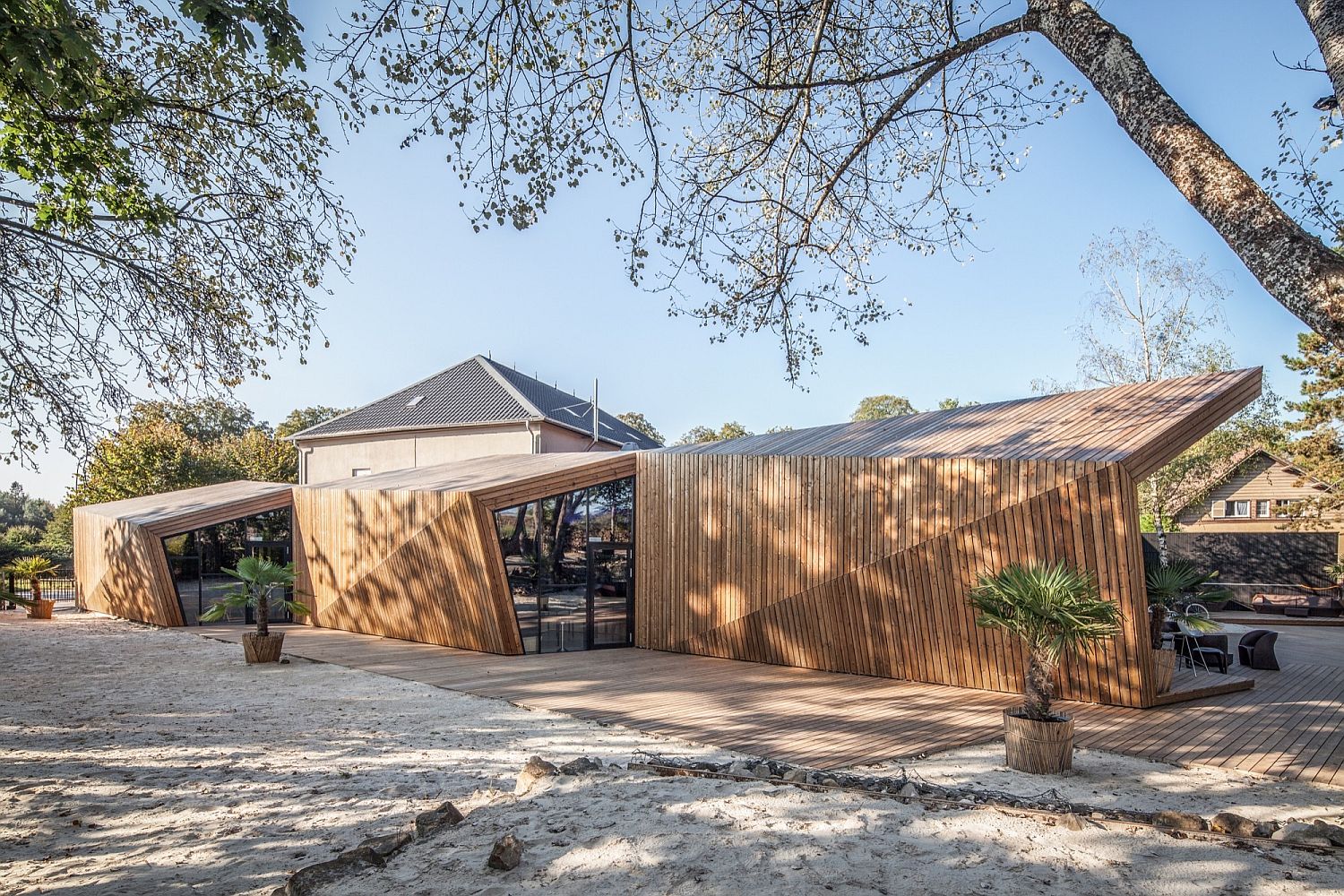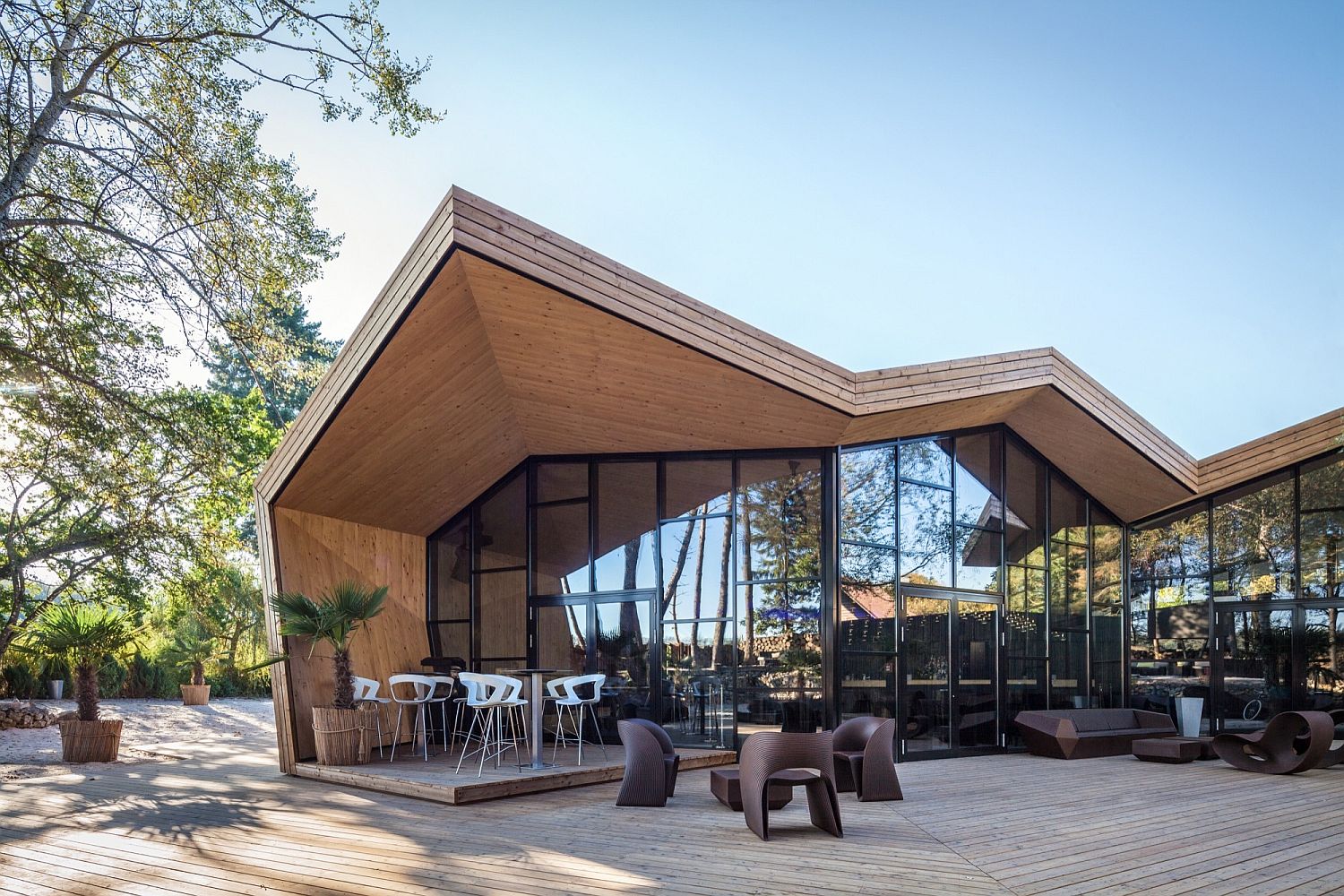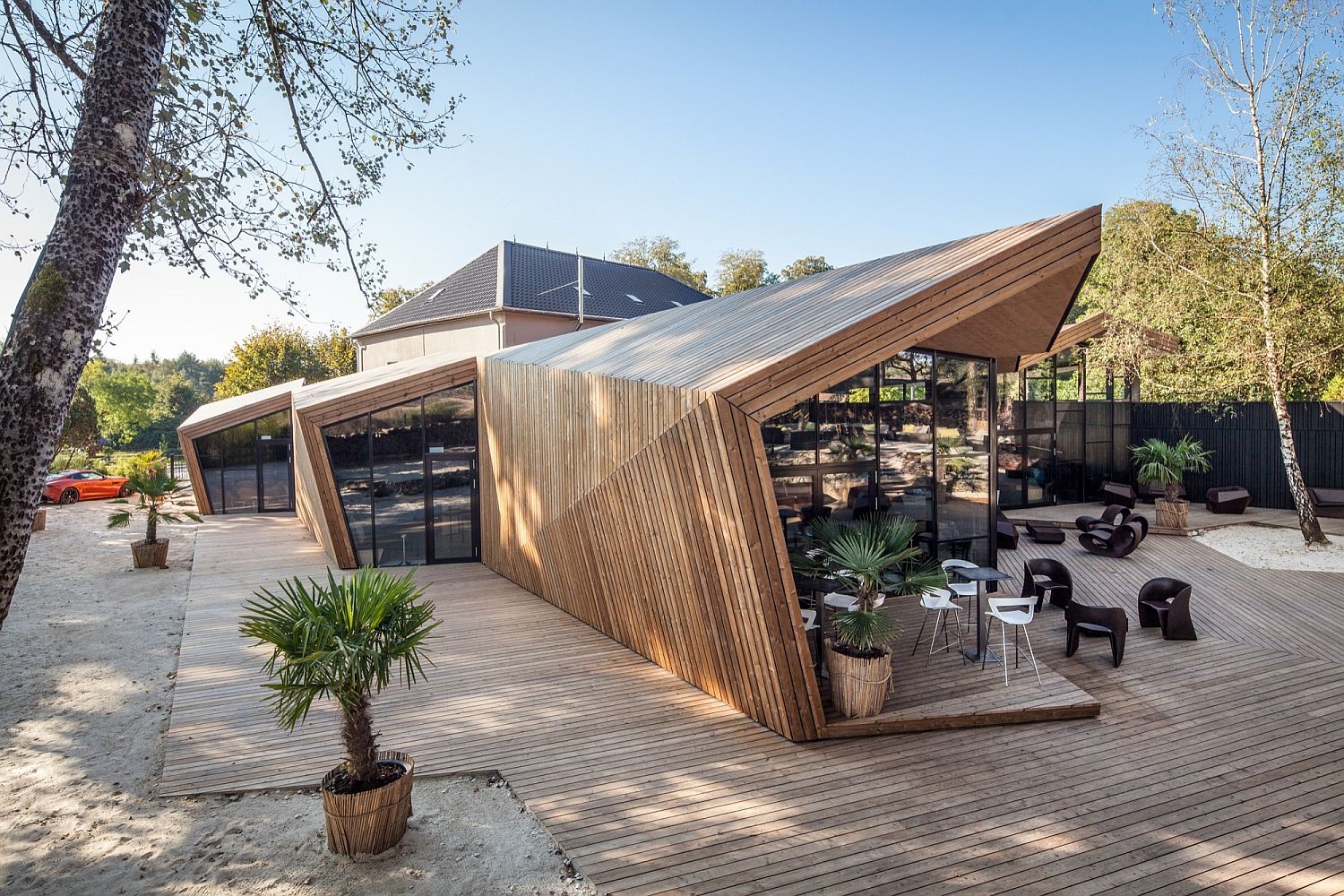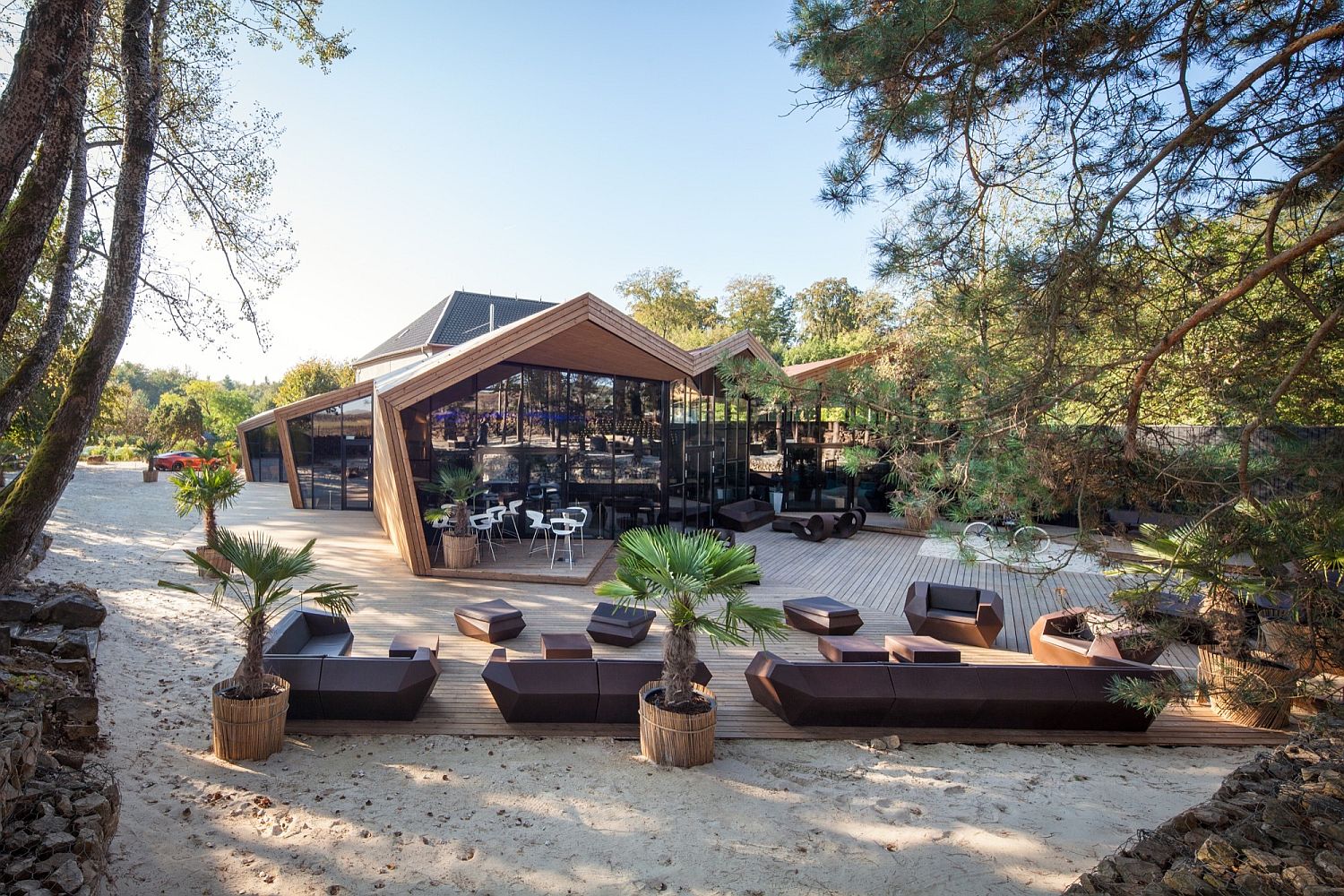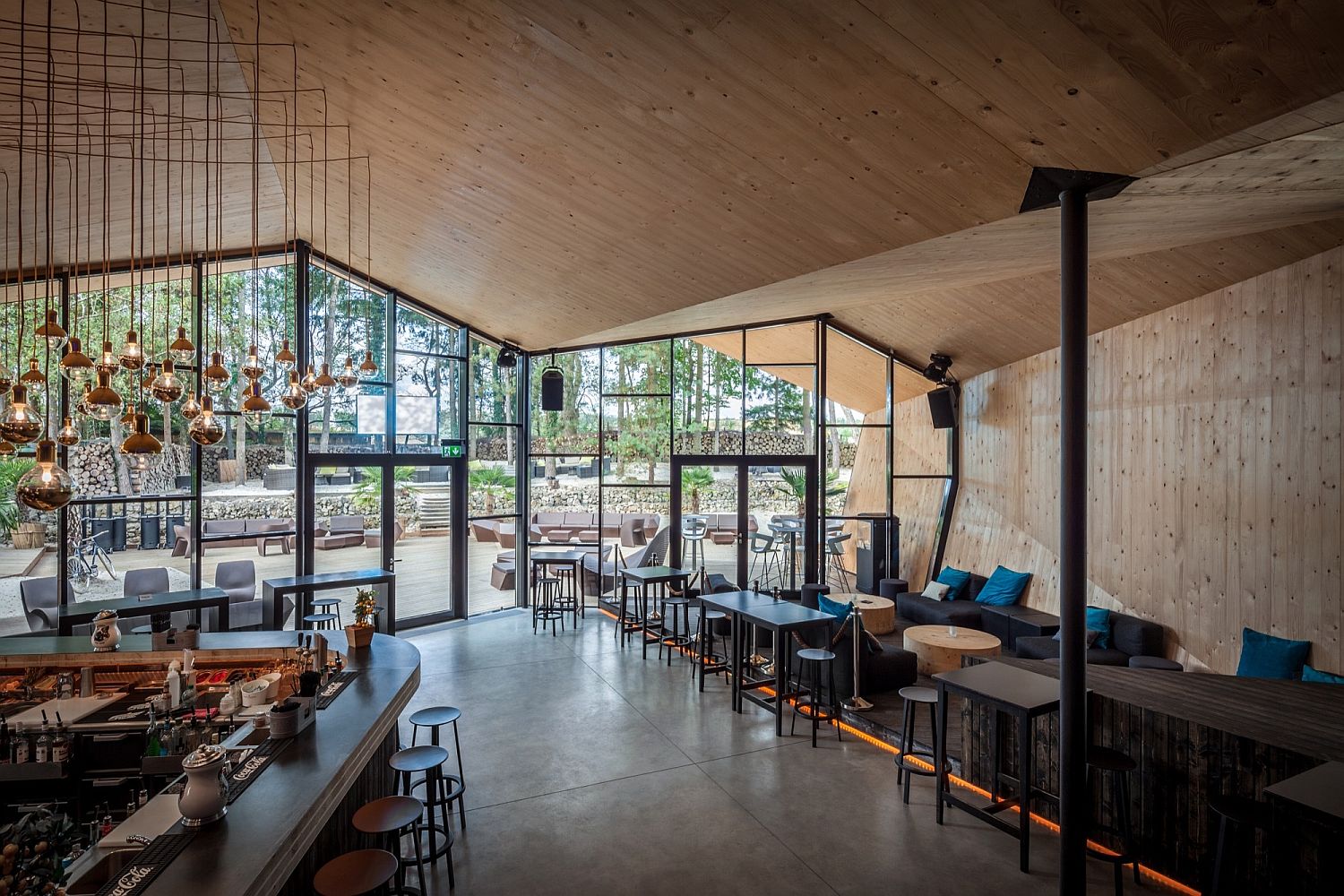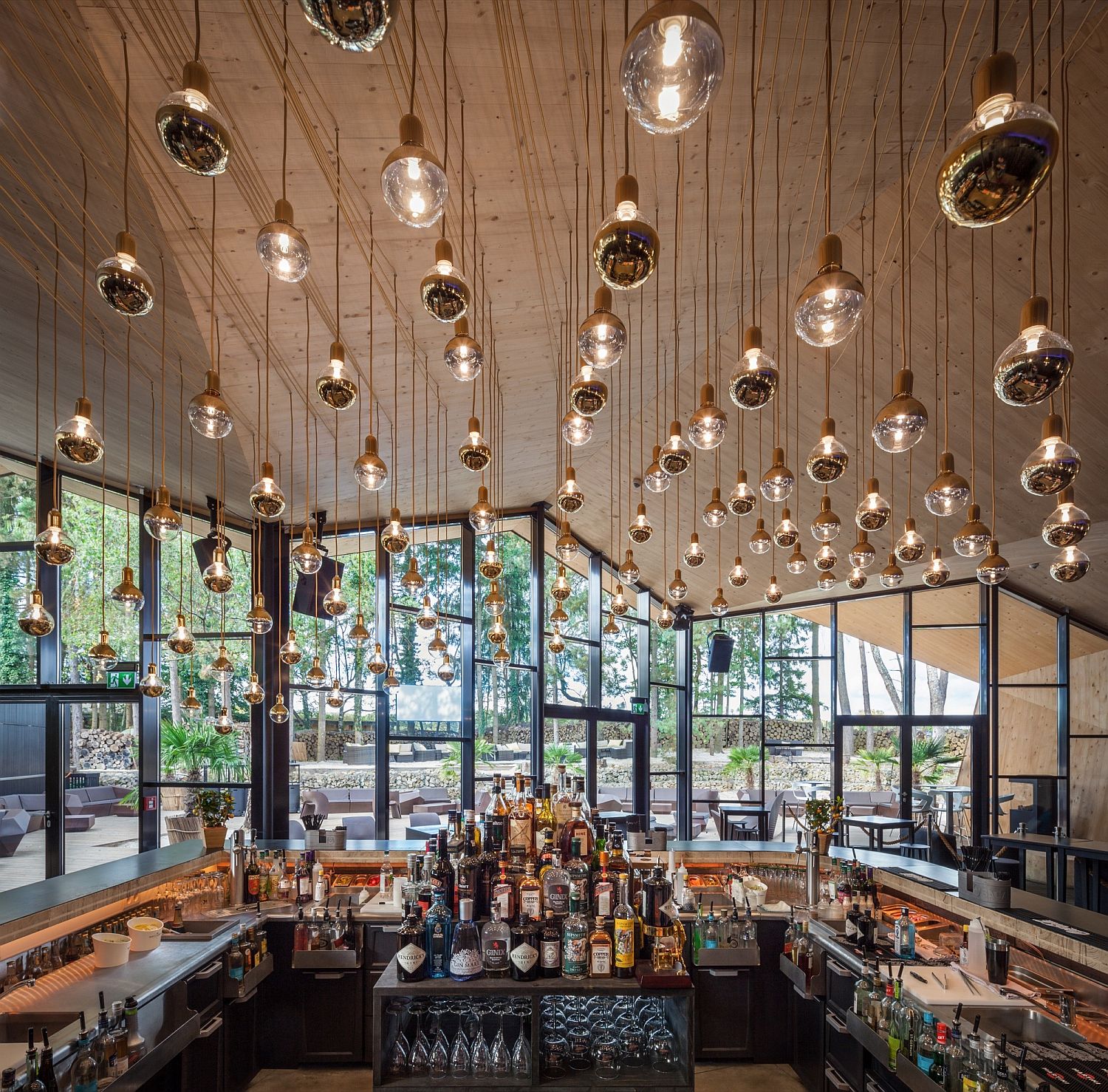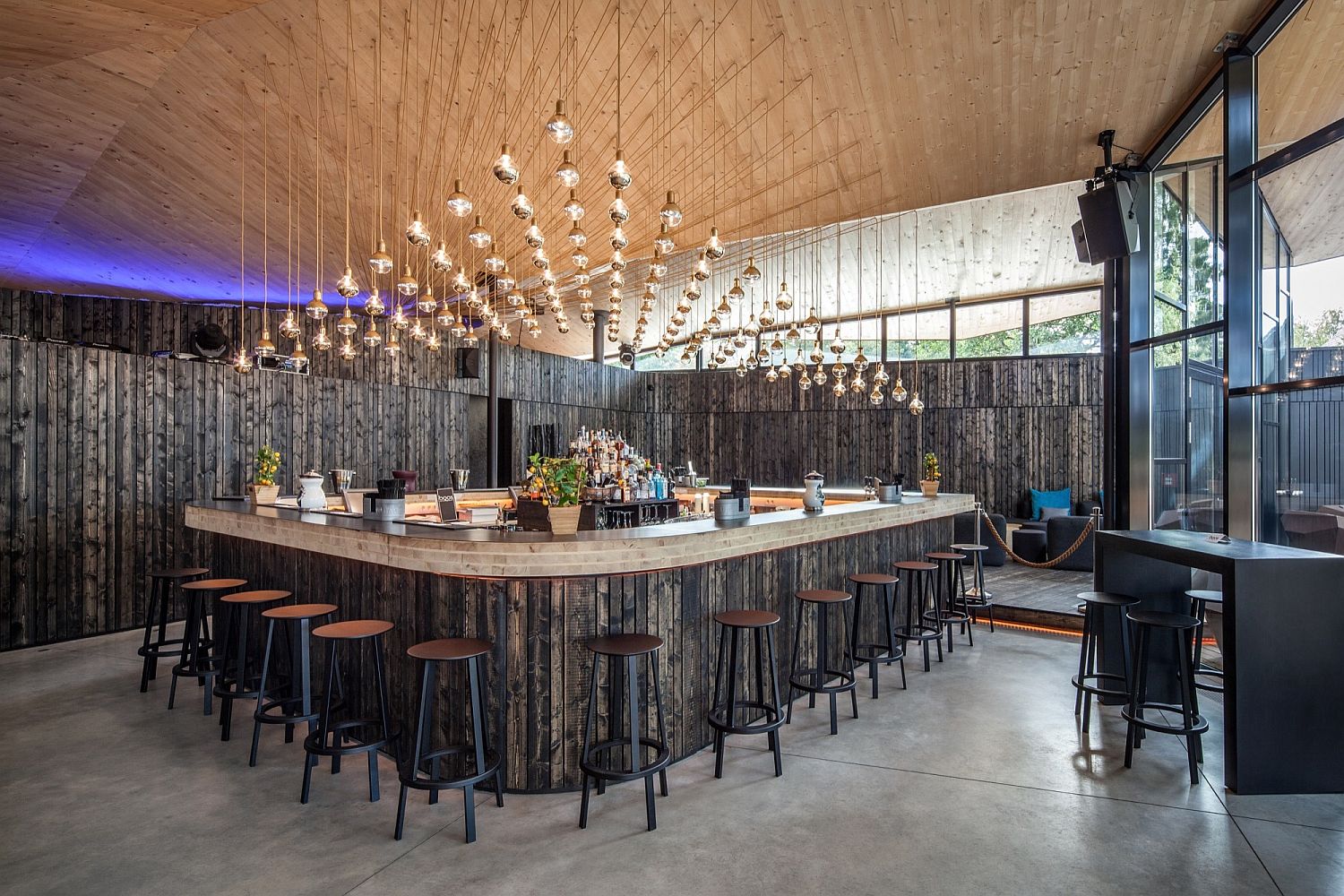 With a new dining area, smoking zone and ample outdoor seating zone, the new restaurant is perfect as both a quiet and intimate setting and a sensational party zone once darkness sets it. A terrace bar and VIP zone complete the transformation that gives this Luxembourg restaurant a unique identity and sets it apart from the other hip hangouts in the neighborhood. So next time you happen to pass by the lovely town of Bridel, do make sure you stop for a quick bite even as you admire the exceptional design of Boos Beach Club Restaurant. [Photography: Steve Troes]
RELATED: Creative Origami House In Japan Combines A Distinct Silhouette With Modern Minimalism