Even though antique furniture never goes out of style, its popularity skyrocketed recently. Peoples' opinion about secondhand furniture is changing because they see it as an opportunity to get high-end and long-lasting pieces without the hefty price tag. On the other hand, the desire for something unique that isn't mass-produced rushed decor enthusiasts to the nearest thrift stores.
Fitting a charming antique piece in your interior isn't as difficult as you thought. With mix and match styles becoming popular, you can enhance your home with a statement piece without hassles. In this post, you will find out how to implement your antique finds across different styles.
Charming antique desk
This outstanding antique desk brings a generous amount of charm with its ornate design. The minimalist wall gallery and plain chair put the desk in the spotlight without overpowering its aesthetics.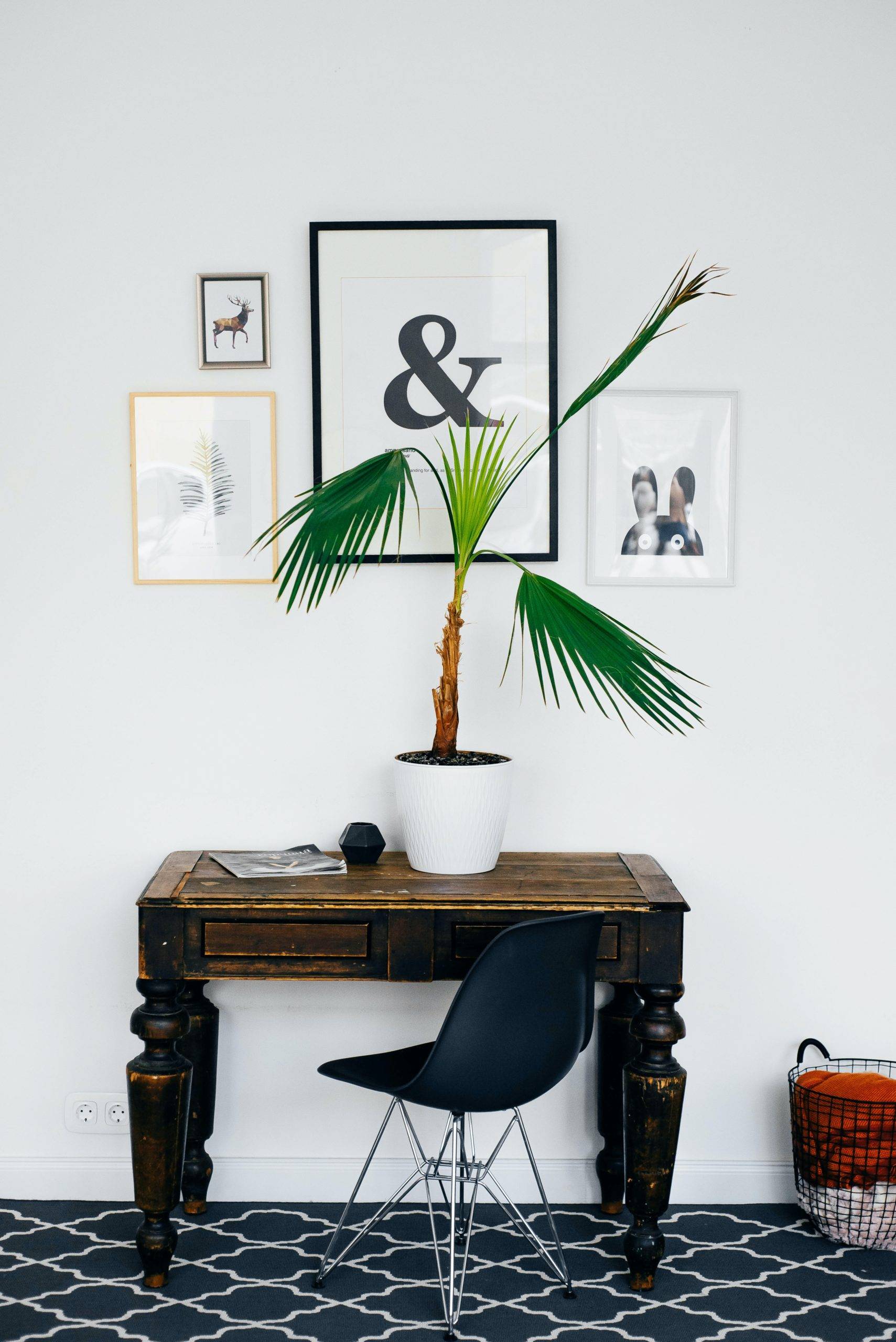 Vibrant dresser makeover
Painting a dresser in a vibrant color will freshen up the piece while covering the dents and scratches due to withstanding the trials of time. A white color will perfectly fit minimalist interiors and modest color schemes, while turquoise will make a striking accent piece. Curate your gorgeous dresser with some artwork in vivid colors for a spectacular visual touch, or create a subtle gallery wall to anchor the composition.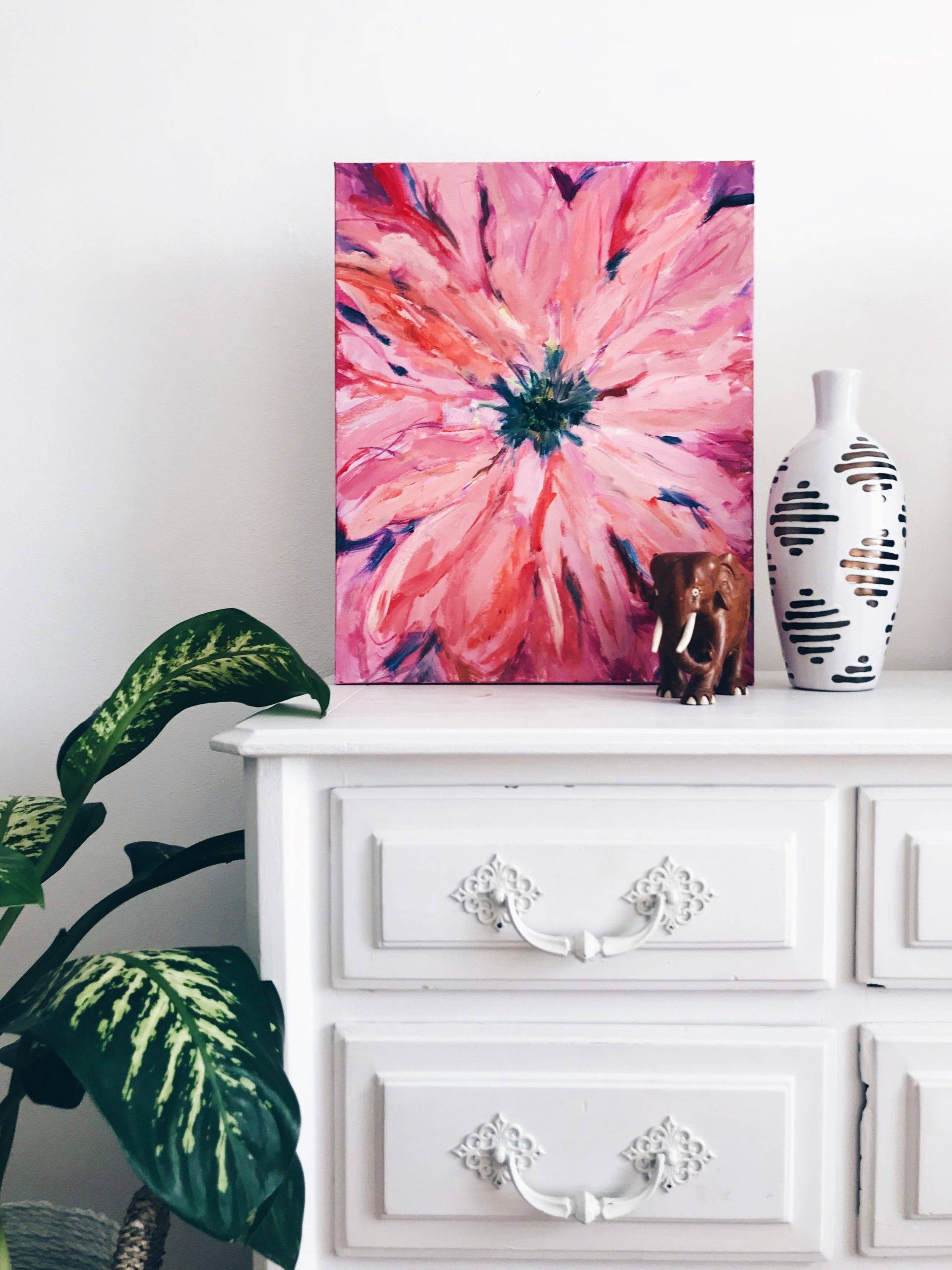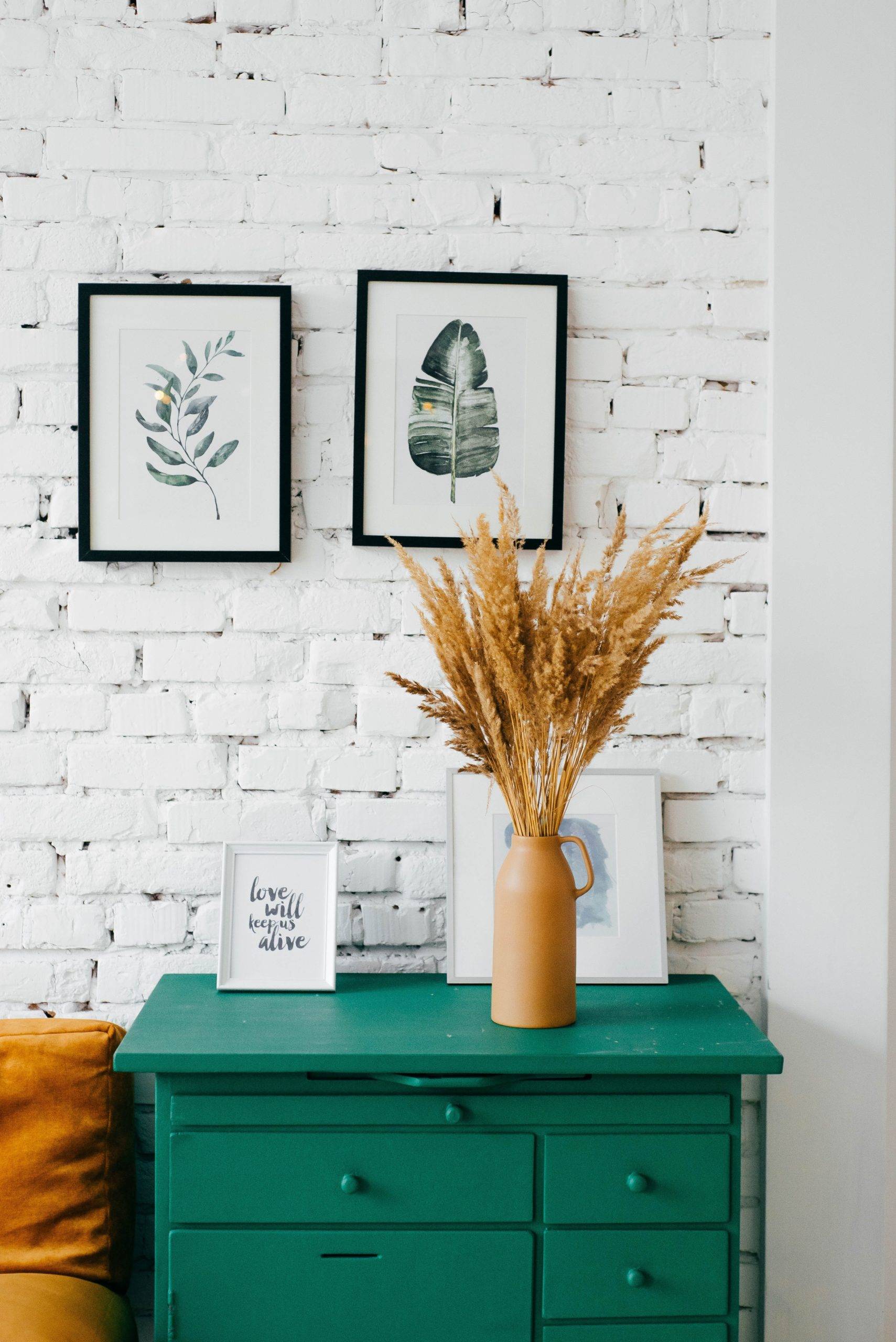 Side table for a luxurious touch
Complement a luxurious blue velvet sofa with a cabriole leg side table to bring a high-end vibe to the living room. You can also liven up your table with antique decor for an exquisite look.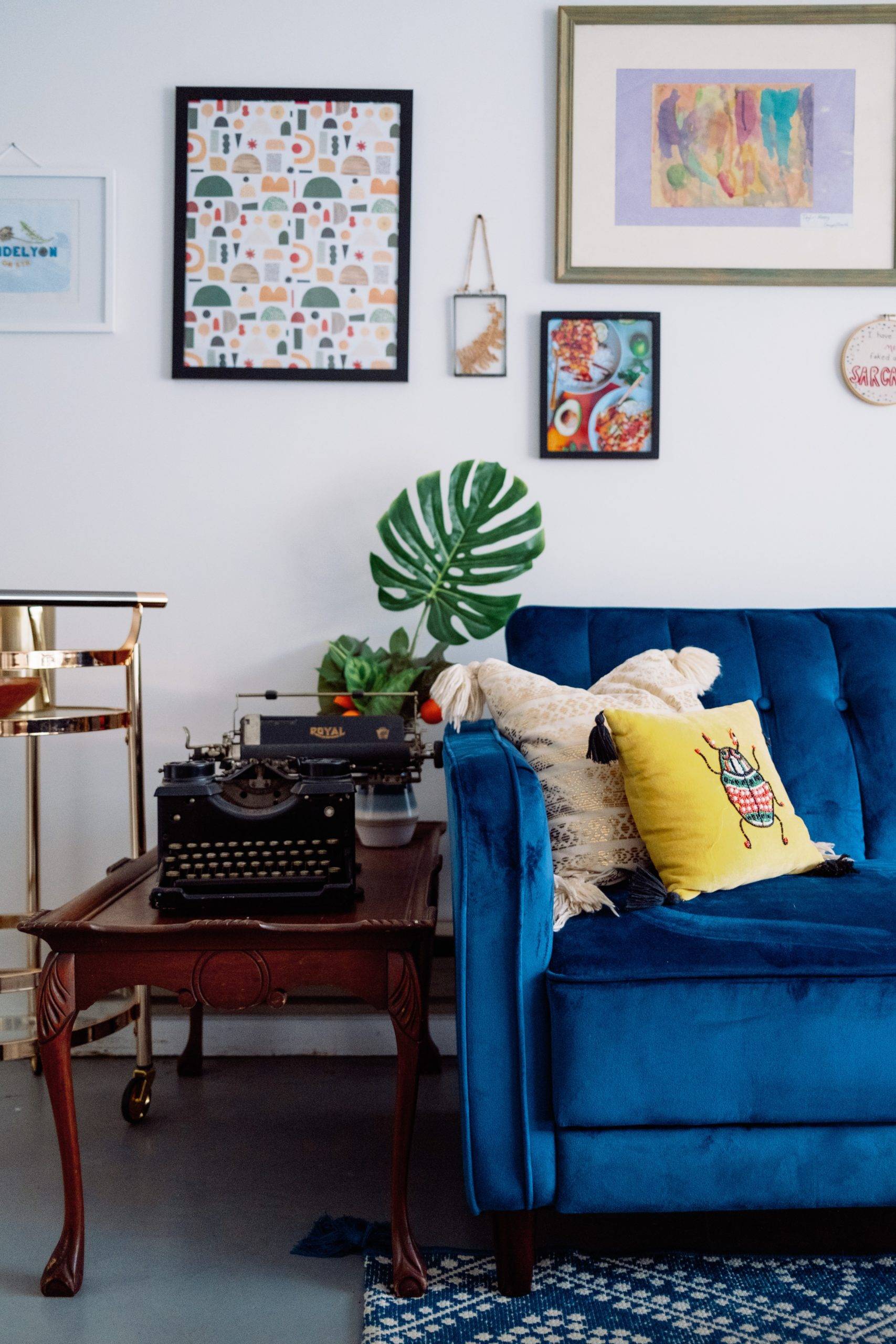 A Chesterfield sofa is an ultra-modern yet classic furniture piece that can be easily paired with antique finds. Play with the designs and use an ornate side table that brings character to your living room.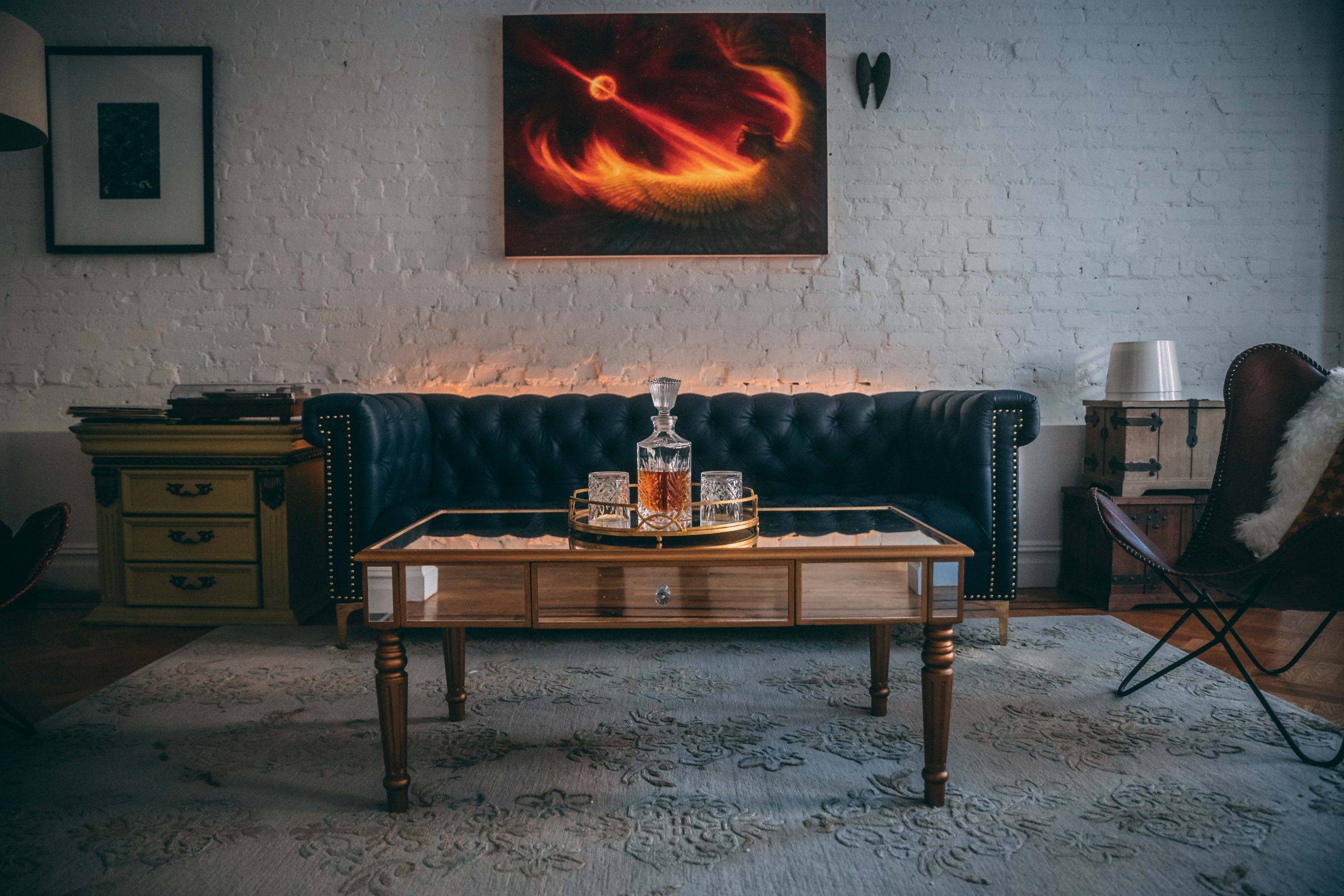 Mid-century modern console table
Don't overlook that mid-century modern console table you saw at the thrift store. With a bit of effort, it can become an integral part of your living room or foyer. Start with a large round mirror and add a sconce on both sides for a harmonious look. Anchor the arrangement with a tall leafy plant, and you have a cozy and inviting spot that radiates retro vibes.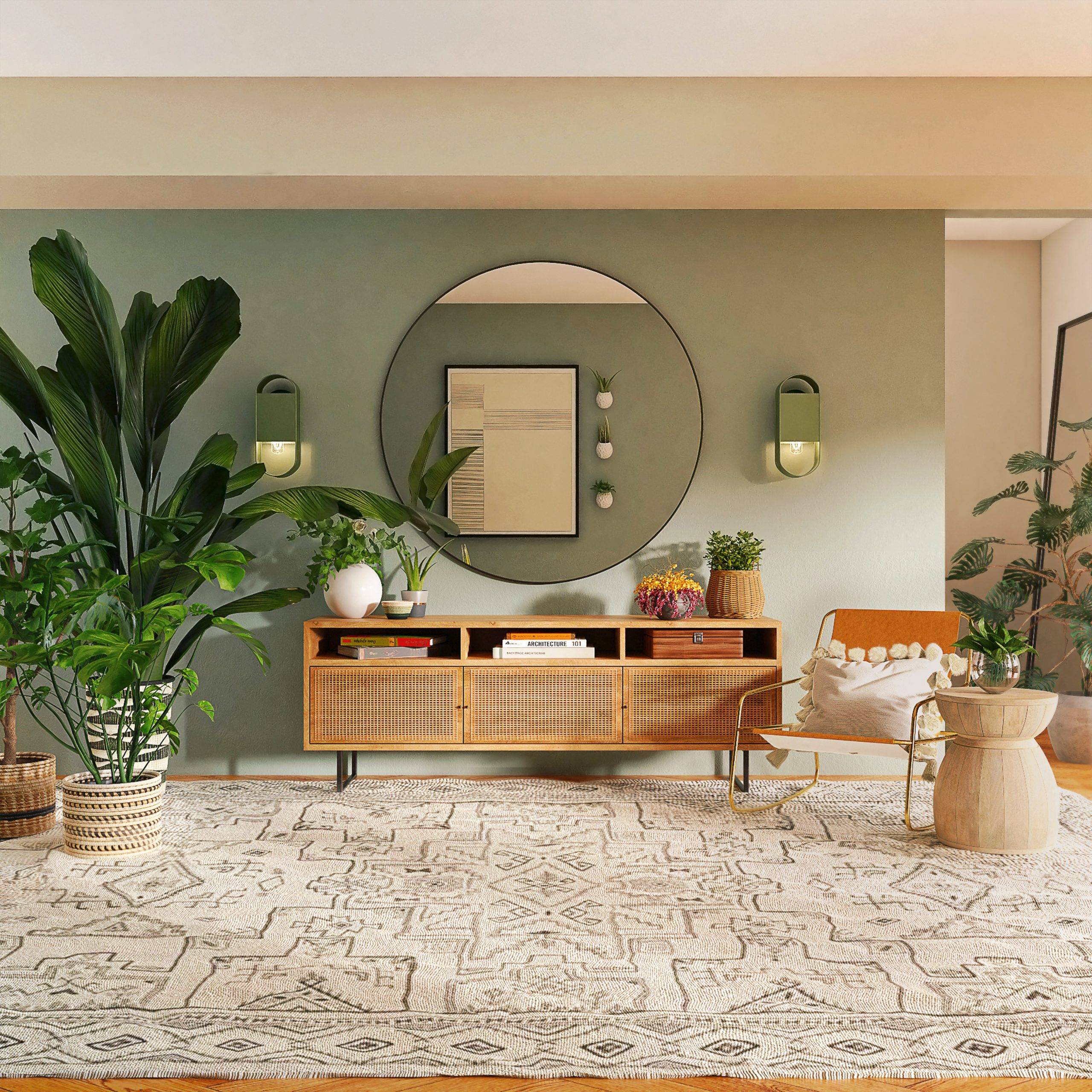 Old-new dining room
Finding the ideal chairs for a rustic dining table might be a tricky task. It's worth the extra effort to find chairs in the right color and style. This eclectic dining room fuses the old and the new into a stunning style combination. The contrast between the ornate wooden table and smooth futuristic chairs makes a remarkable statement, giving this dining room an ample dose of personality.
Statement sideboard
You can enhance your modern dining room with a charming antique sideboard. Whether you prefer to anchor the cupboard with an oversized mirror or antique artwork, there are plenty of options out there. Either way, the white walls create a blank canvas to make this retro piece stand out with its full potential.