Lighting is often an afterthought for potential homeowners dreaming up their house. But ultimately it is lighting that plays the most important role in defining the ambiance of your home. An old, three-story Victorian house in Cardiff, the Glasshouse is a wonderful example of how even the most dreary space can be turned into a cheerful, contemporary home using the right infusion of light! Brought in to radically alter the damp and dark interior of this classic home, Glen Thomas Architecture turned to a contemporary extension with a distinct, 9-meter long glass roof to get the job done.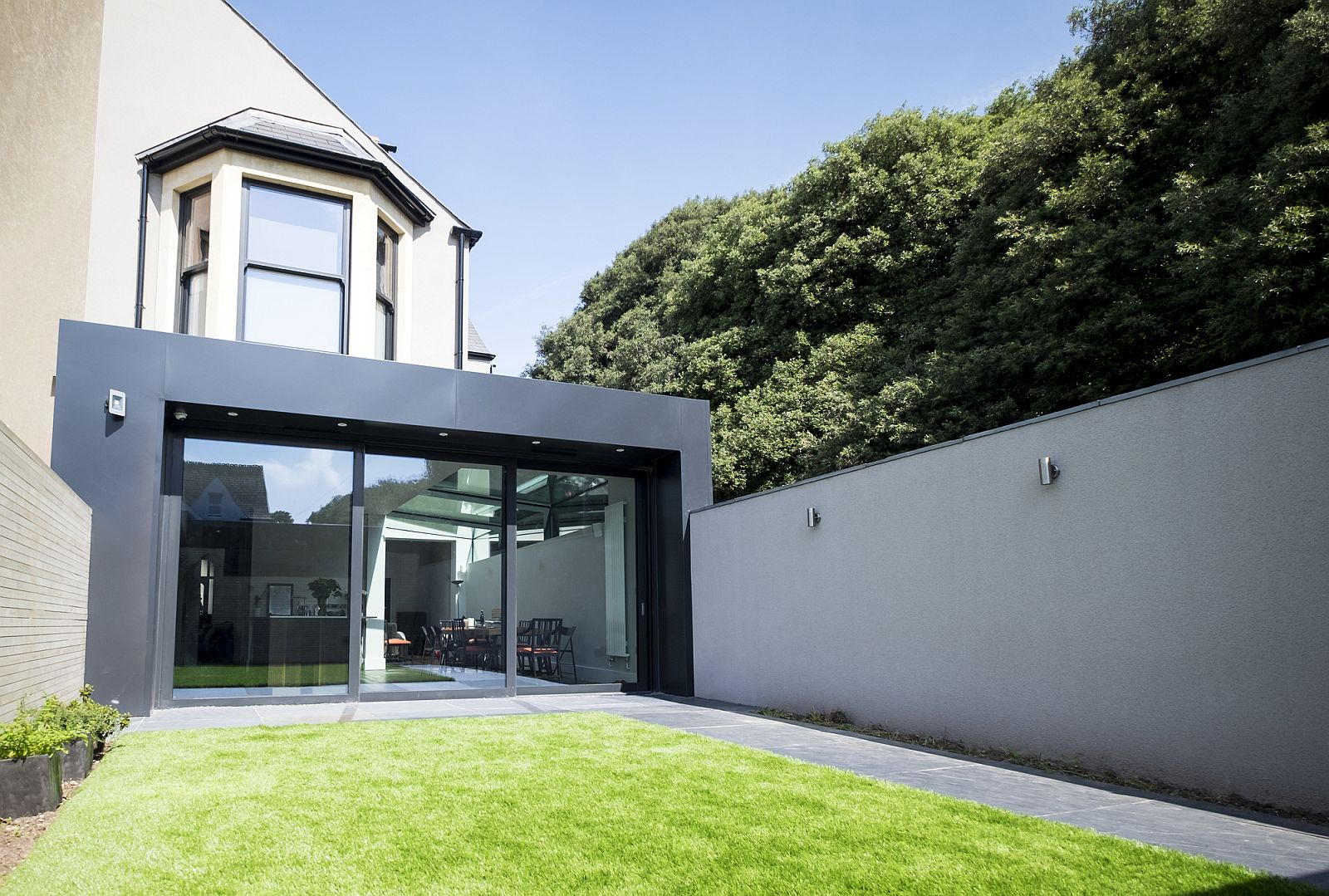 Along with the glass roof a series of floor-to-ceiling glass windows and a revitalized floor plan completely changed the aura of this Welsh family home. Using smart structural analysis, unnecessary old load bearing walls and pillars were done away with to create a more open, free-flowing interior. This also further ushered in natural light and spaces of the original Victorian Residence that were previously dark, now feel cheerful and inviting. The refurbished interior feels both contemporary and classic with the old gently transitioning into the new!
RELATED: Modern Extension Using Crittall Windows Refreshes Victorian Terrace House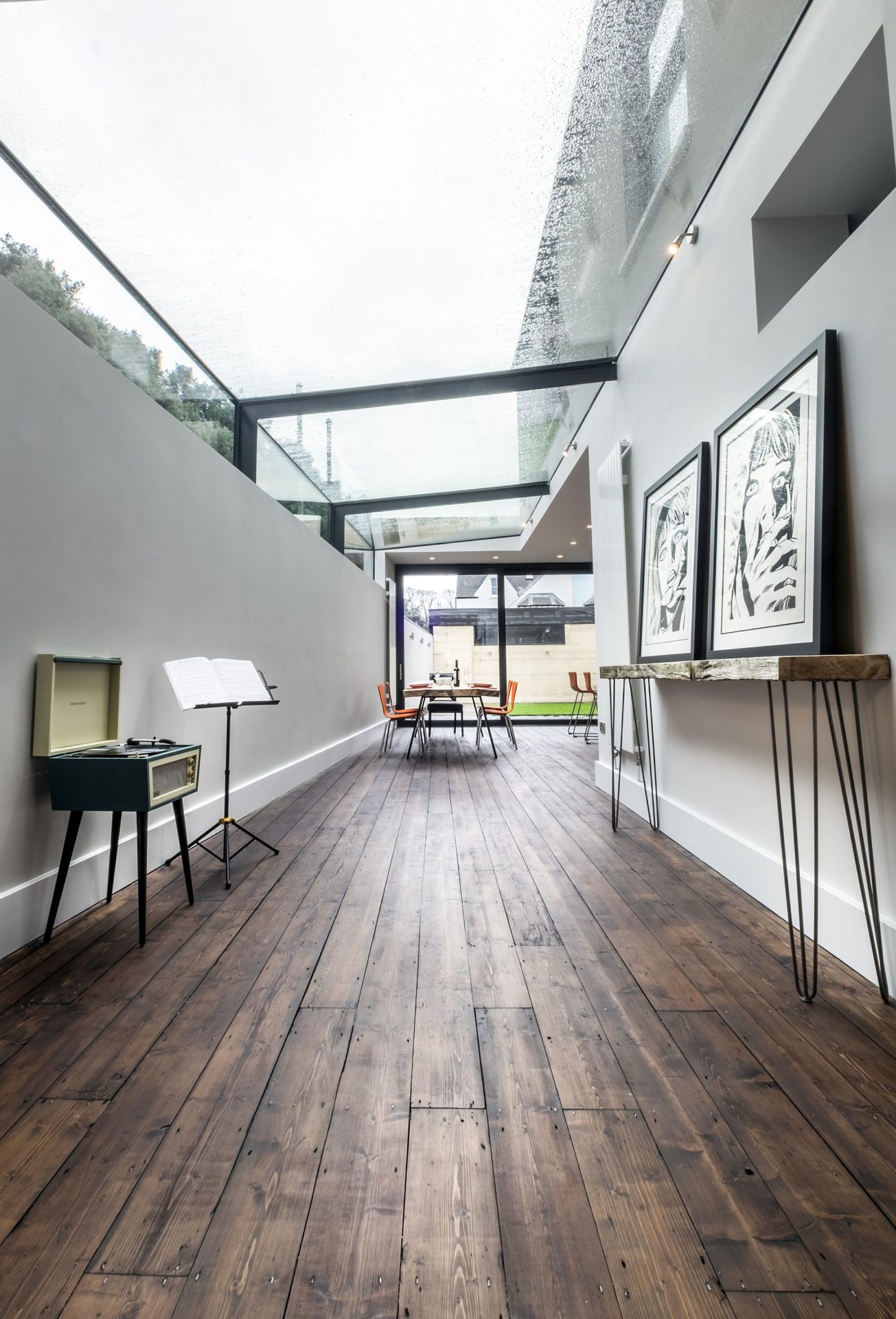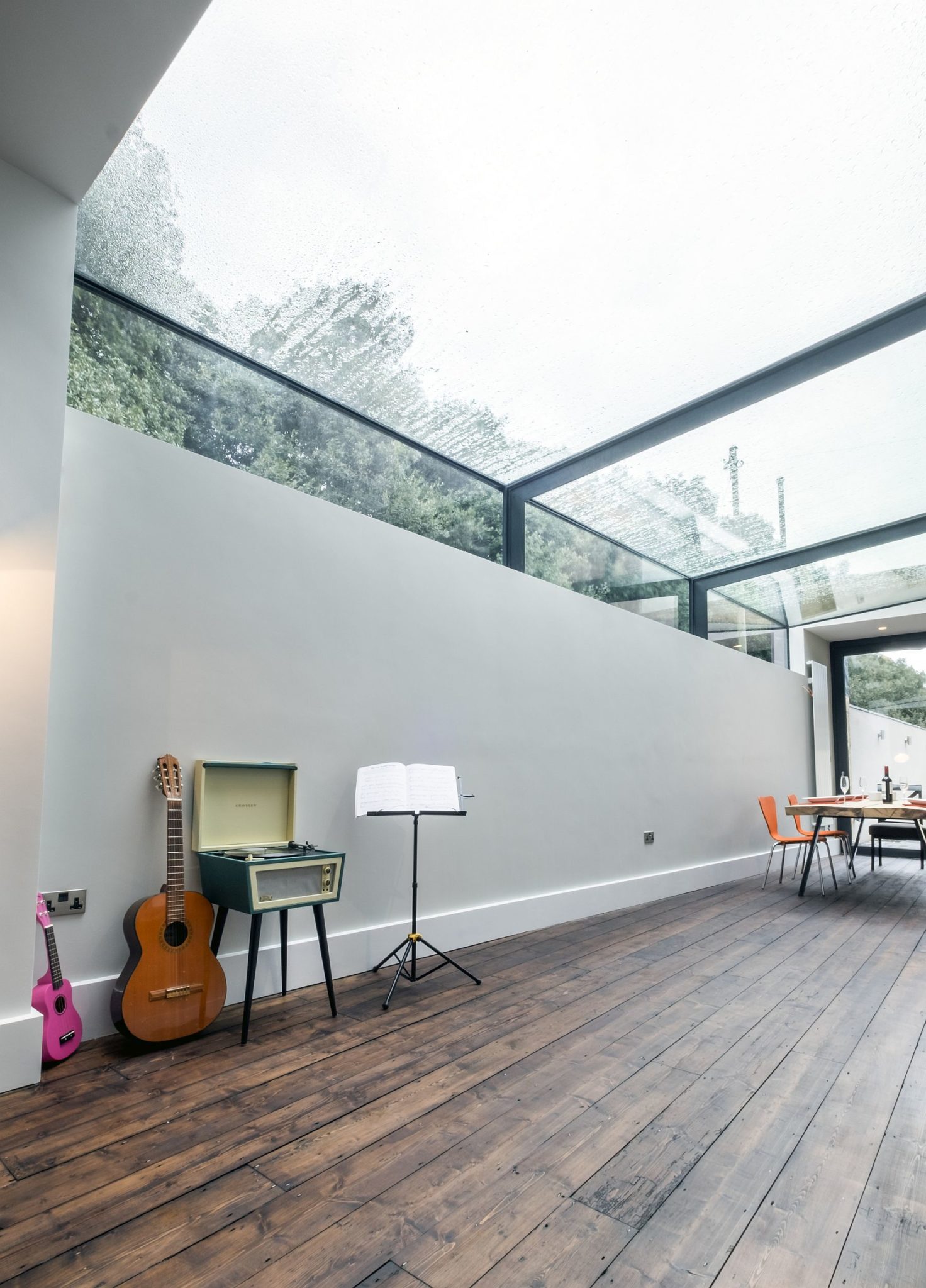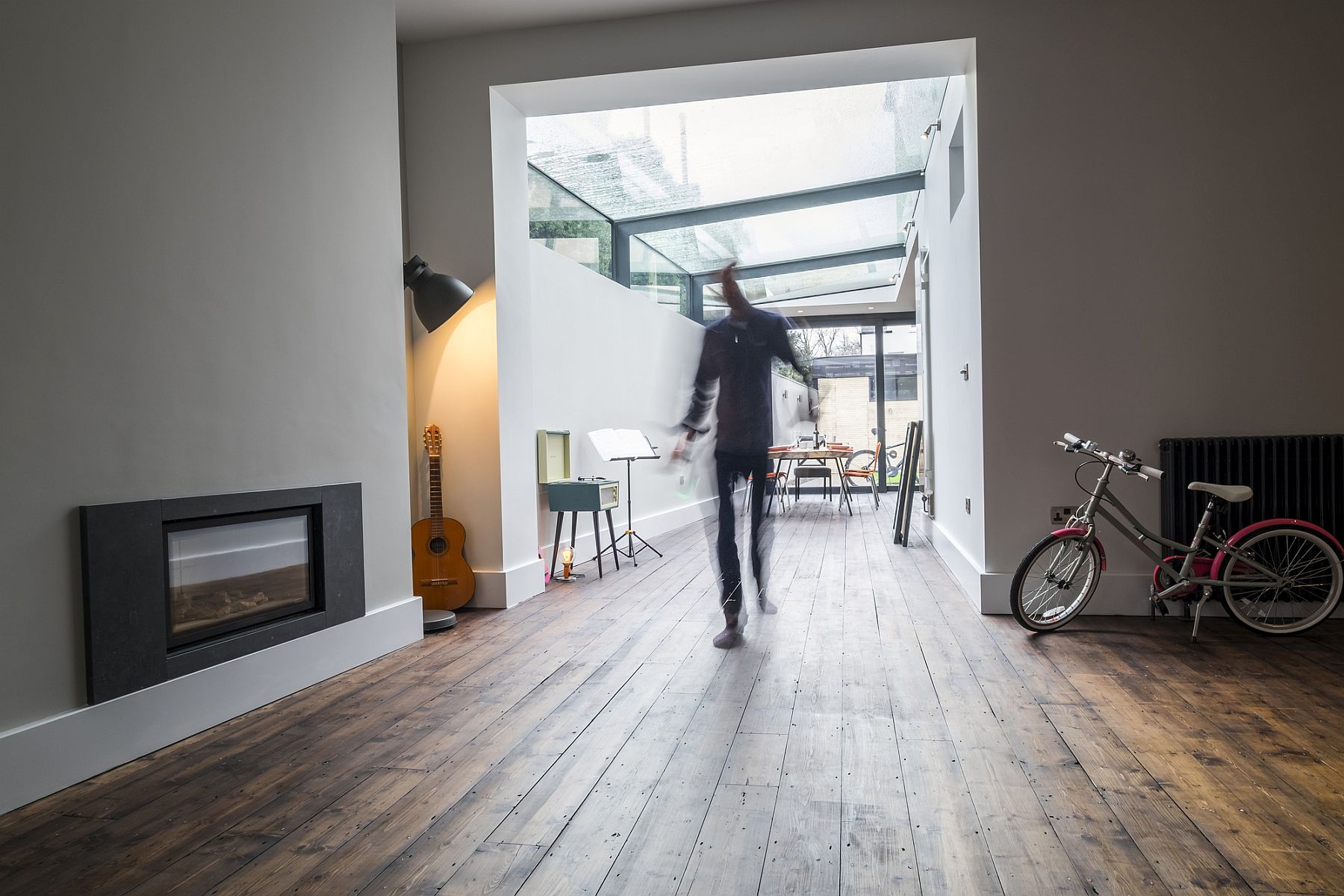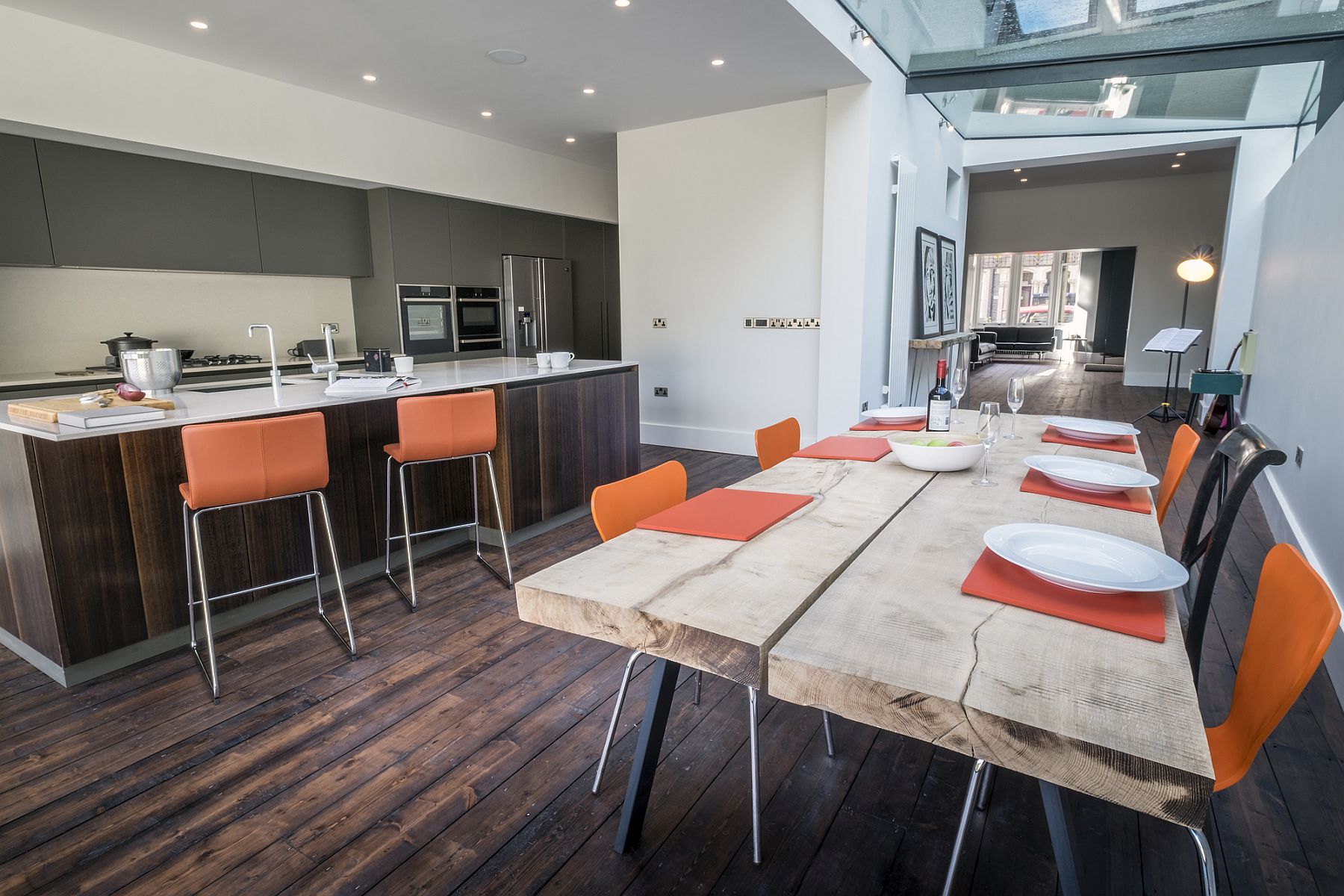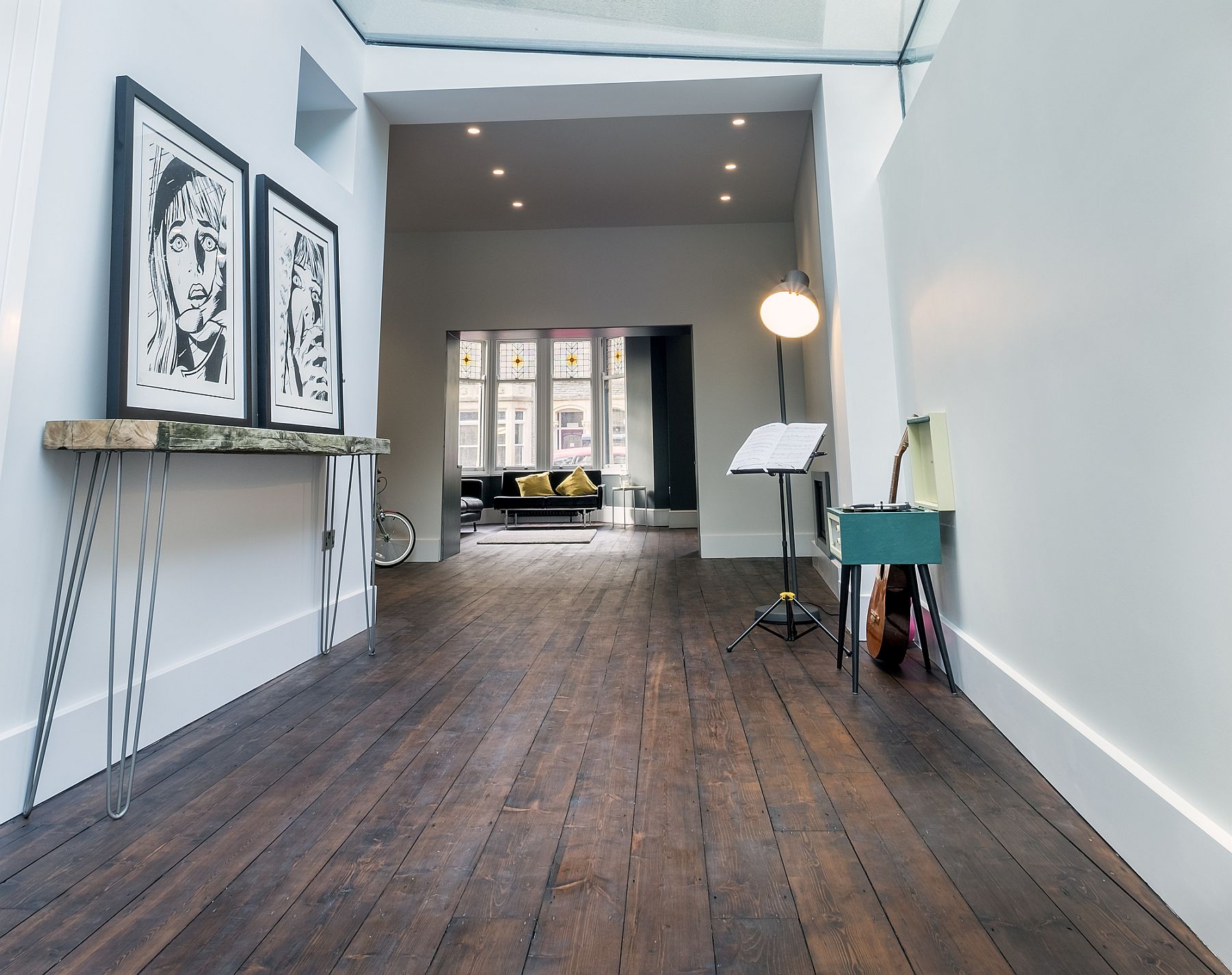 It is the new dining area, kitchen and the long extension that becomes the social zone of the Glasshouse and sliding pocket doors were used sensibly throughout the residence to delineate space whenever needed. Modern lighting fixtures, contemporary décor, neutral color palette and warmth of Eucalyptus wood put the final touches on a makeover that is all about glass. [Photography: Richard Wood]
RELATED: Classic Victorian House Gets A Modern Extension Inspired By Tapestry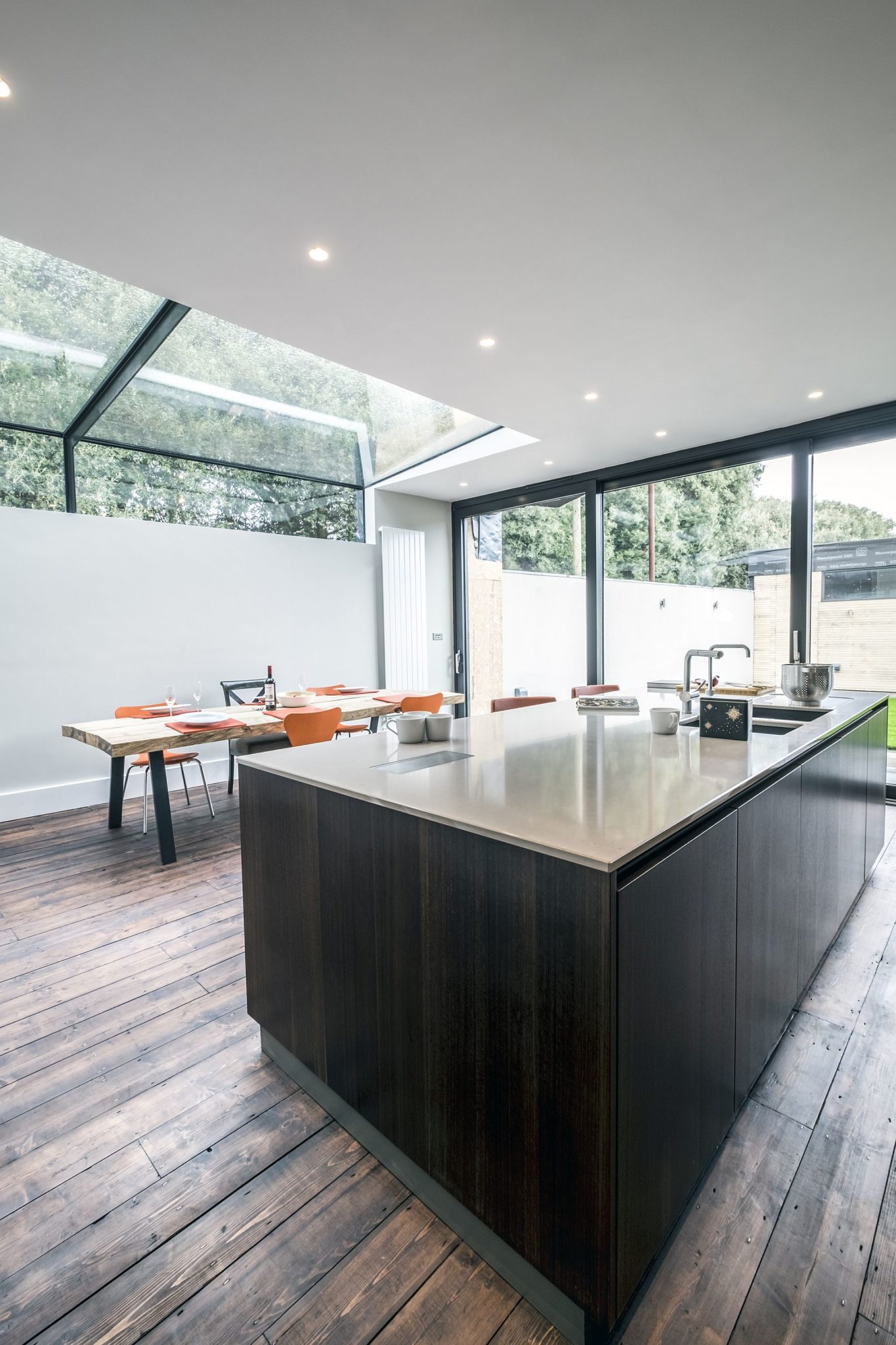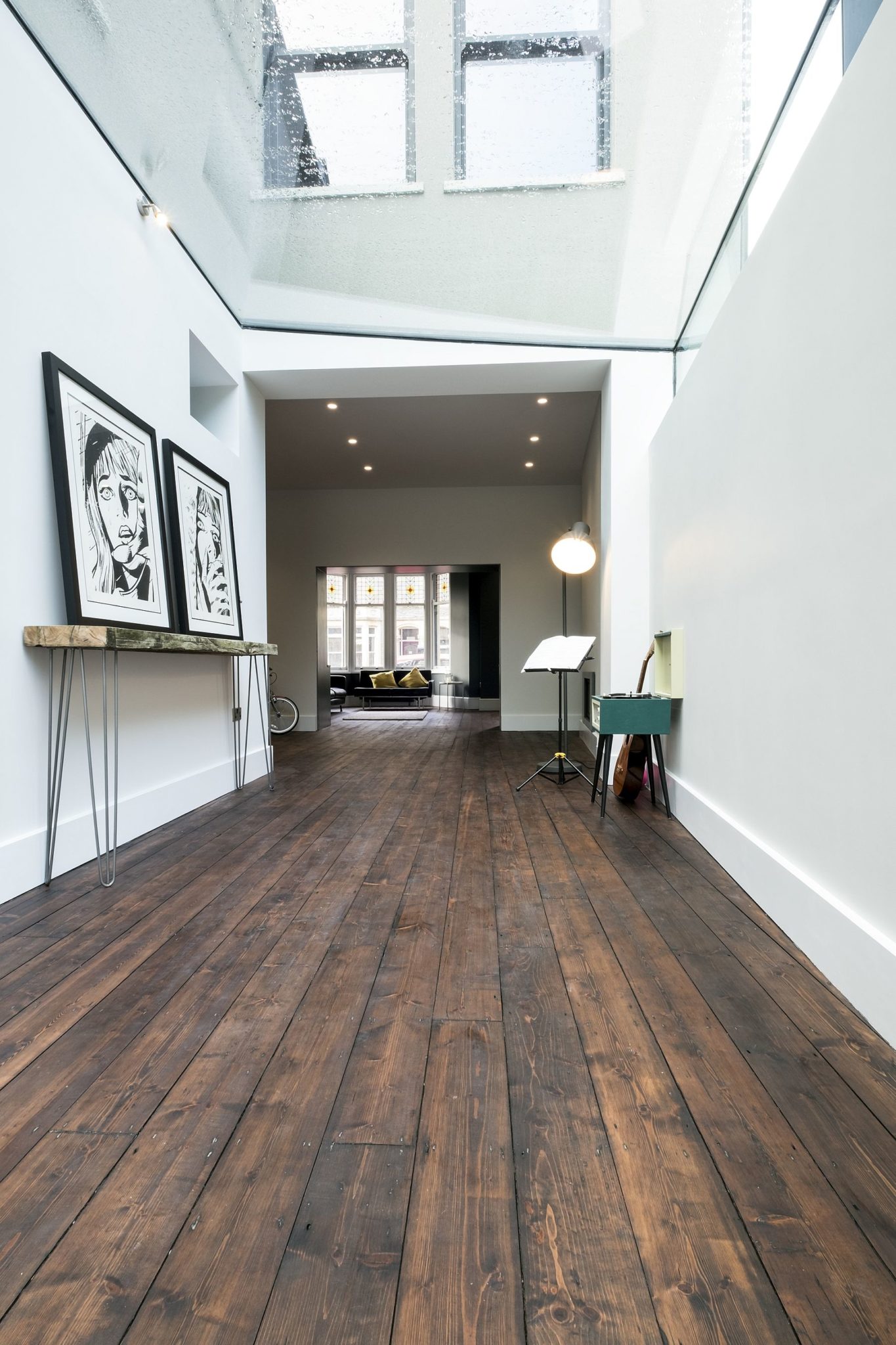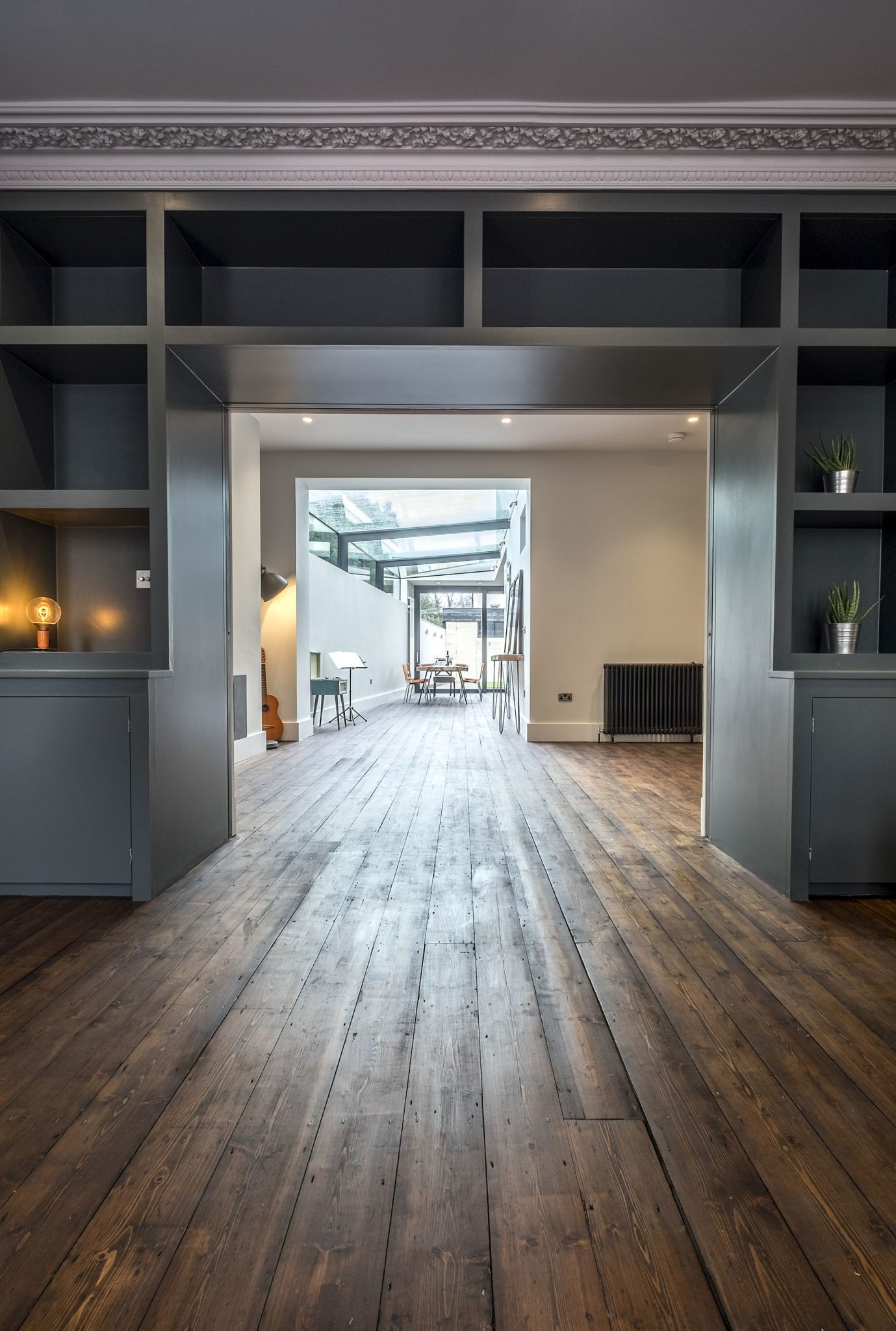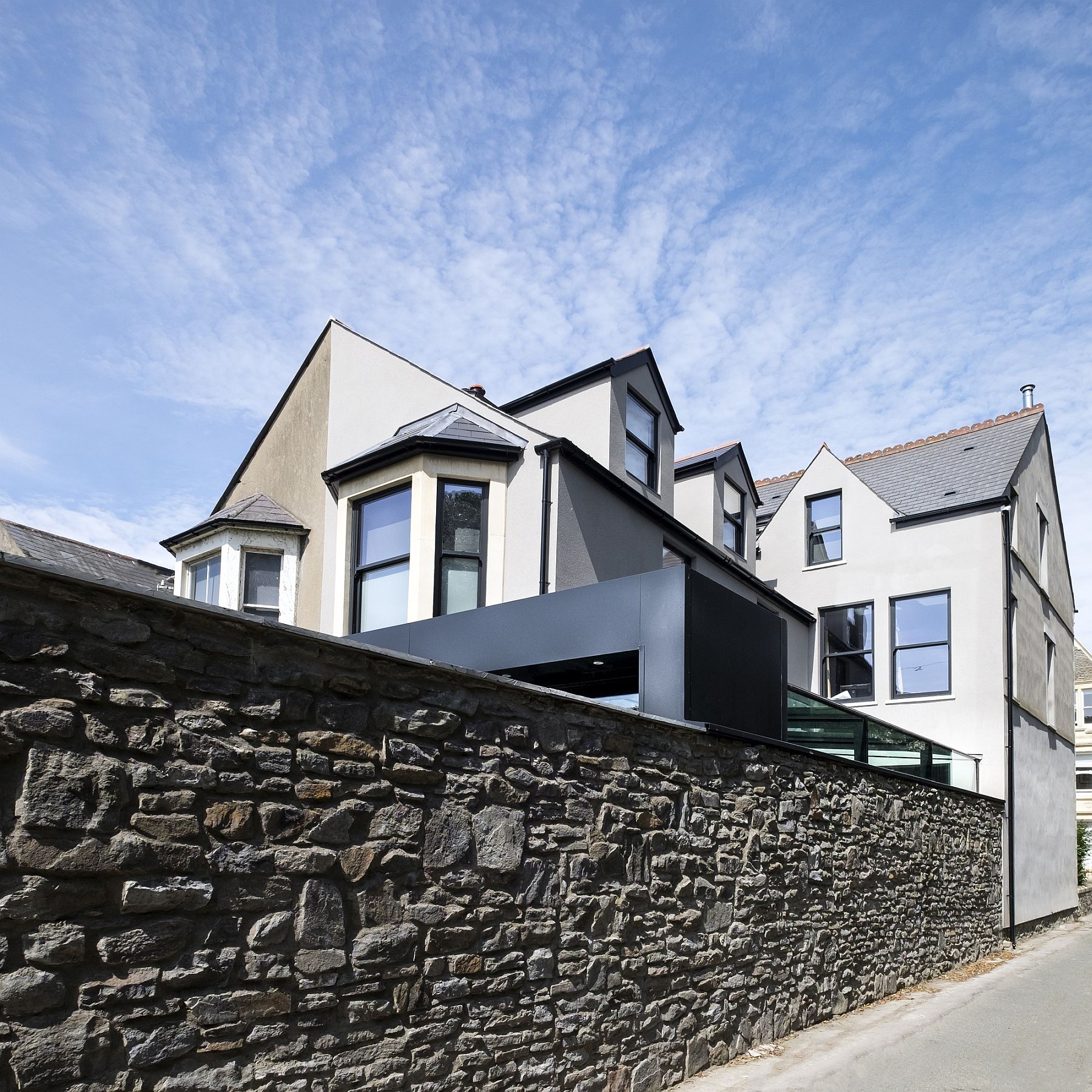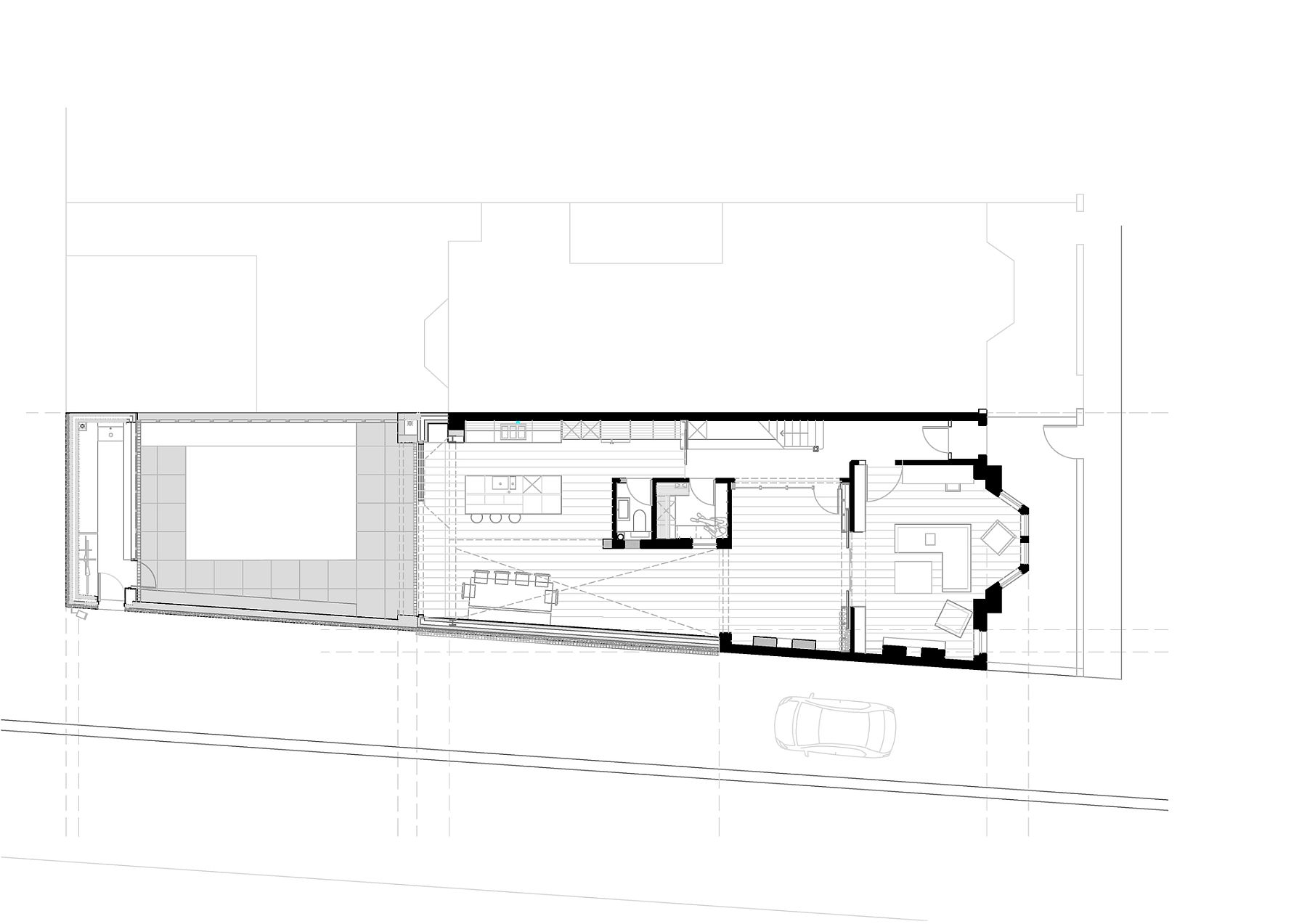 Liked the story? Share it with friends.