Transforming a Victorian home in the Noe Valley Neighborhood of San Francisco, California into a stylish, modern residence that meets the demands of a newlywed couple, Geremia Design filled the 25th St Residence with bespoke décor and custom finishes. Giving the home a unique personality of its own that combines modernity with a lingering Victorian vibe, the fabulous makeover bridges two contrasting eras and design styles without trying too hard. The dark street façade of the remodeled house stands out visually from the homes that surround it and gives it a distinct identity.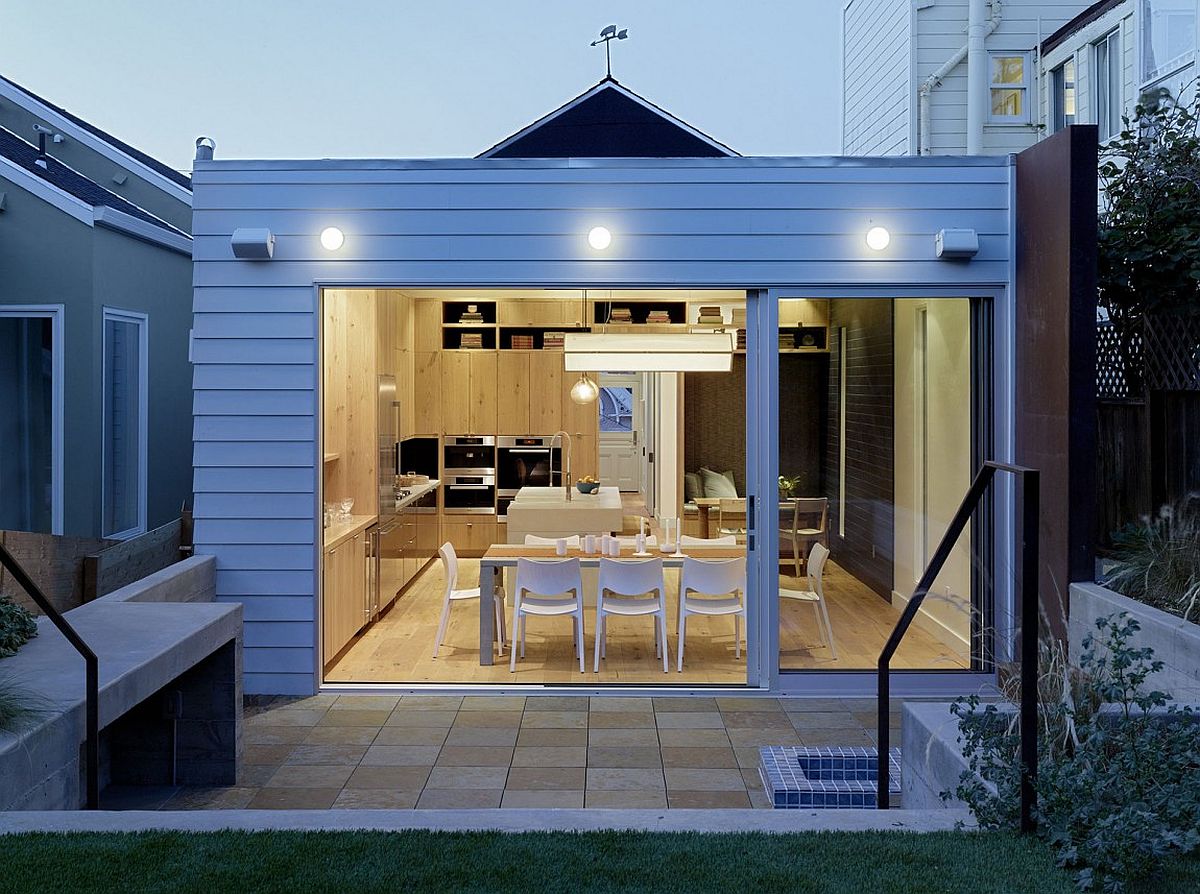 Step in further, and this idea of exclusivity is reinforced by a living room where the exposed concrete fireplace and the mirror on the mantel combine to create an artistic focal point. There is no lack of color inside this living space, with the corner areas being utilized as quiet and comfy reading / conversation zones. Draped in simple neutral hues and warm wooden tones, the kitchen and dining space exude a more transitional style, with beautiful pendant lighting and skylights illuminating this space evenly.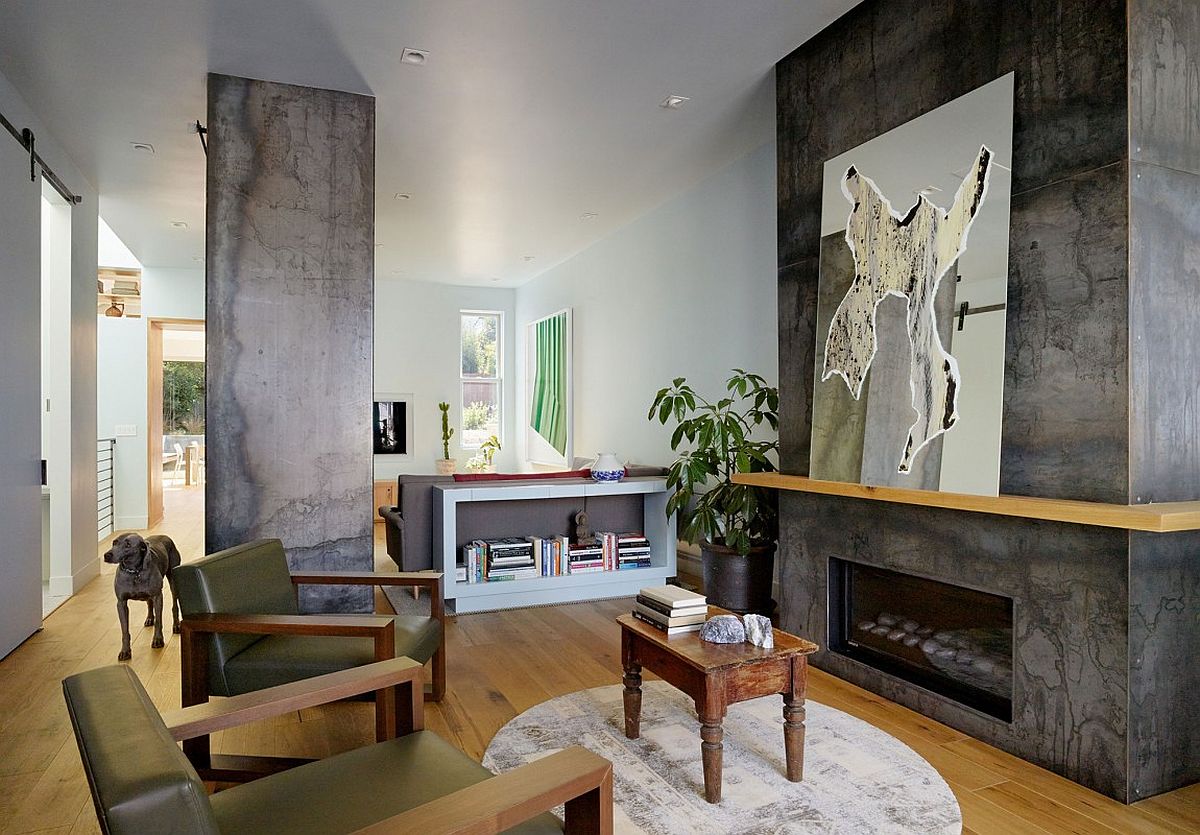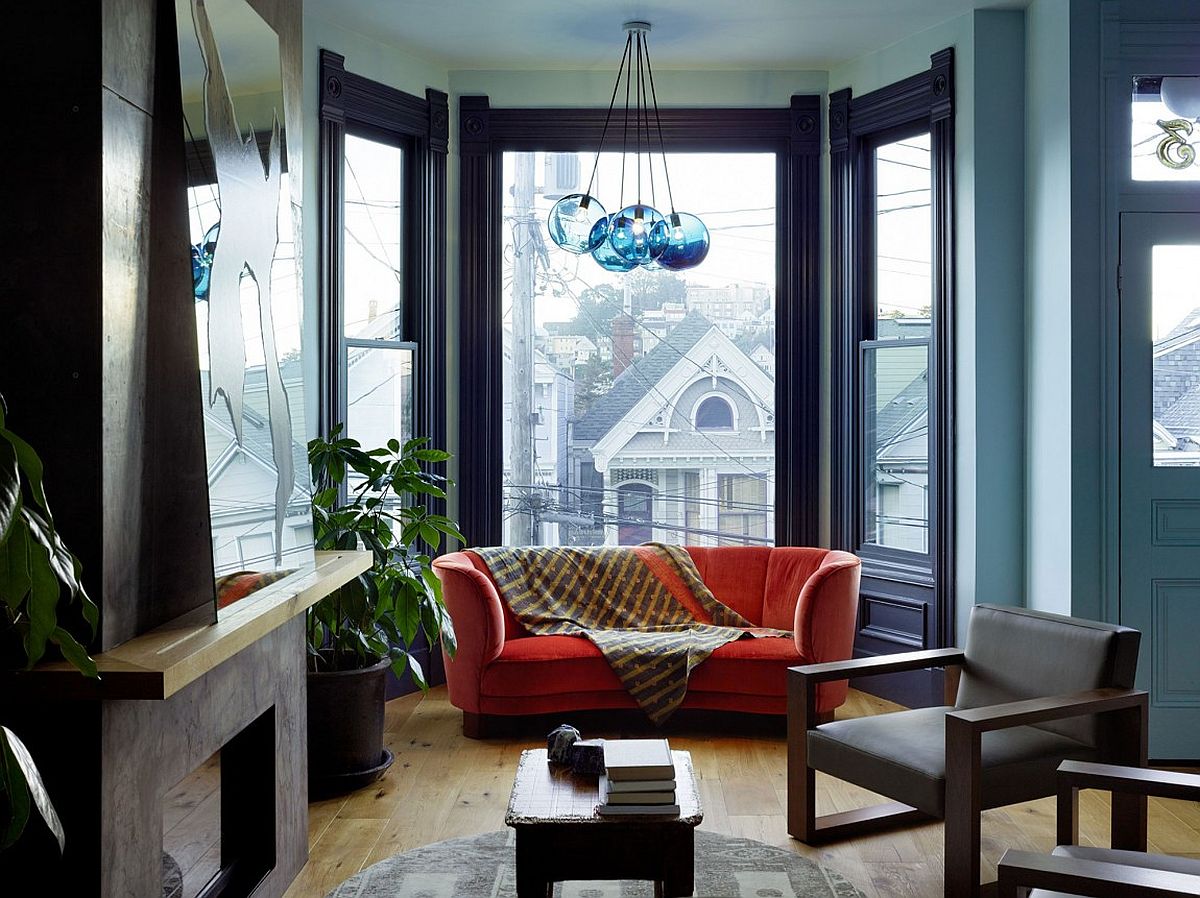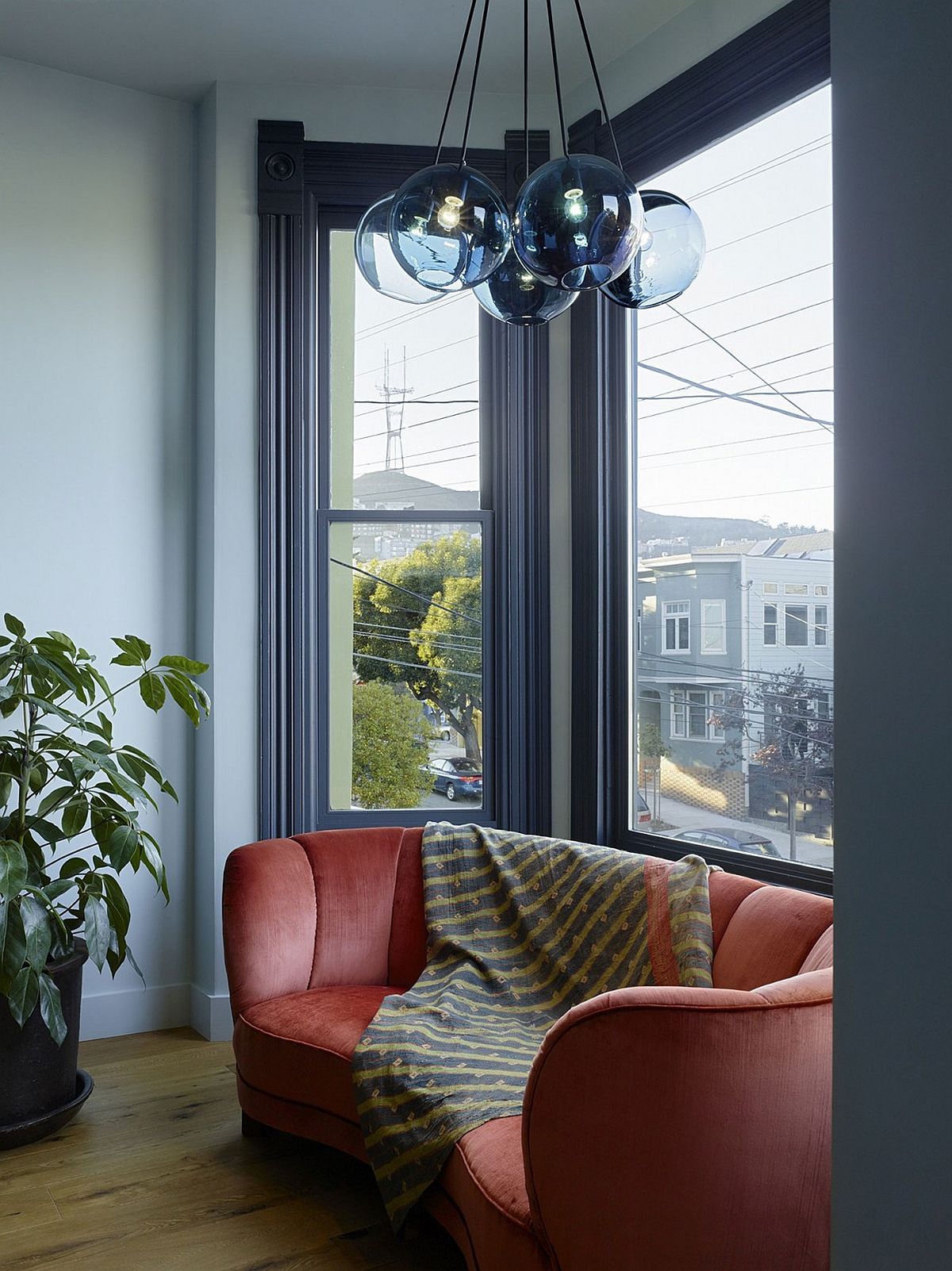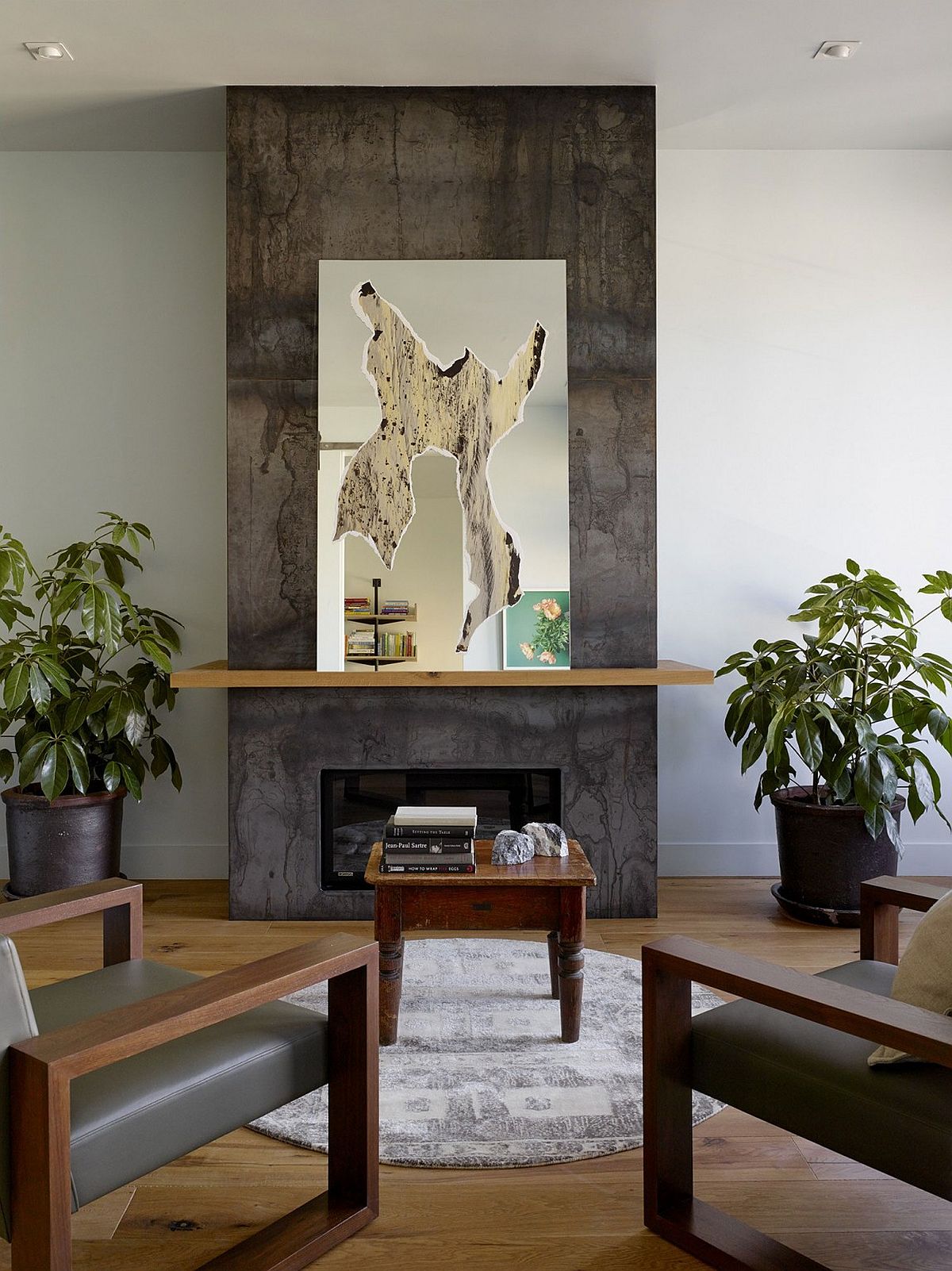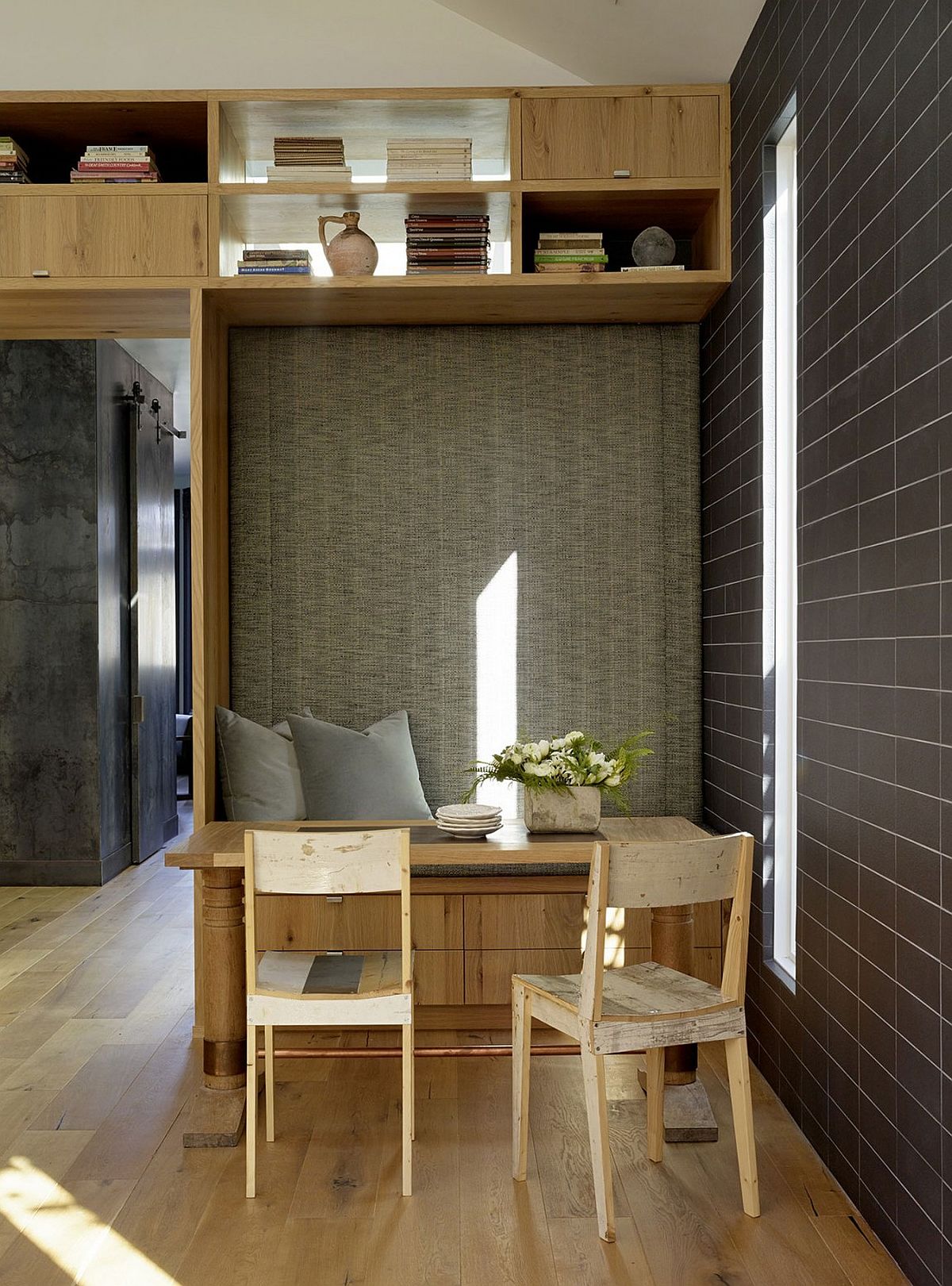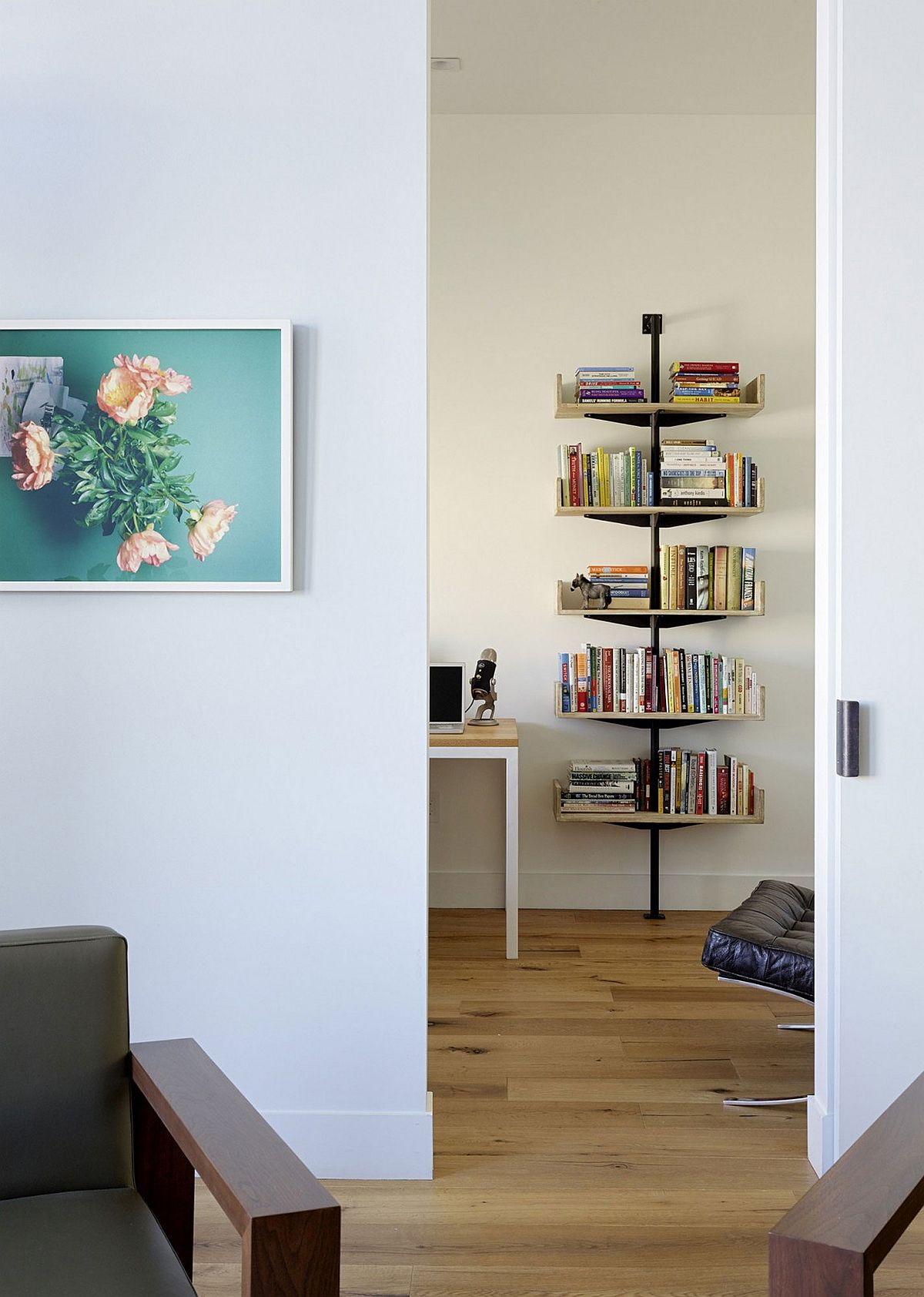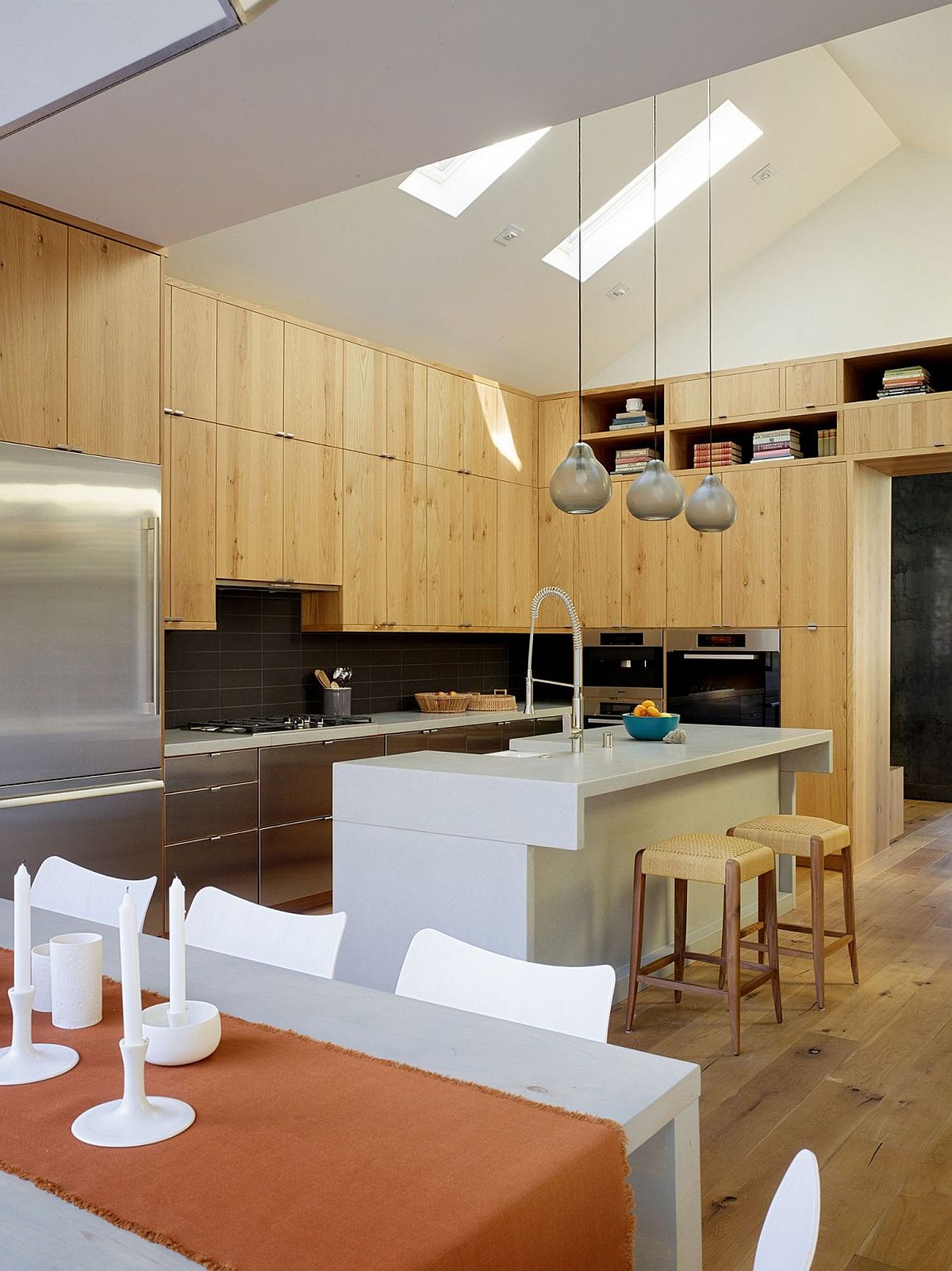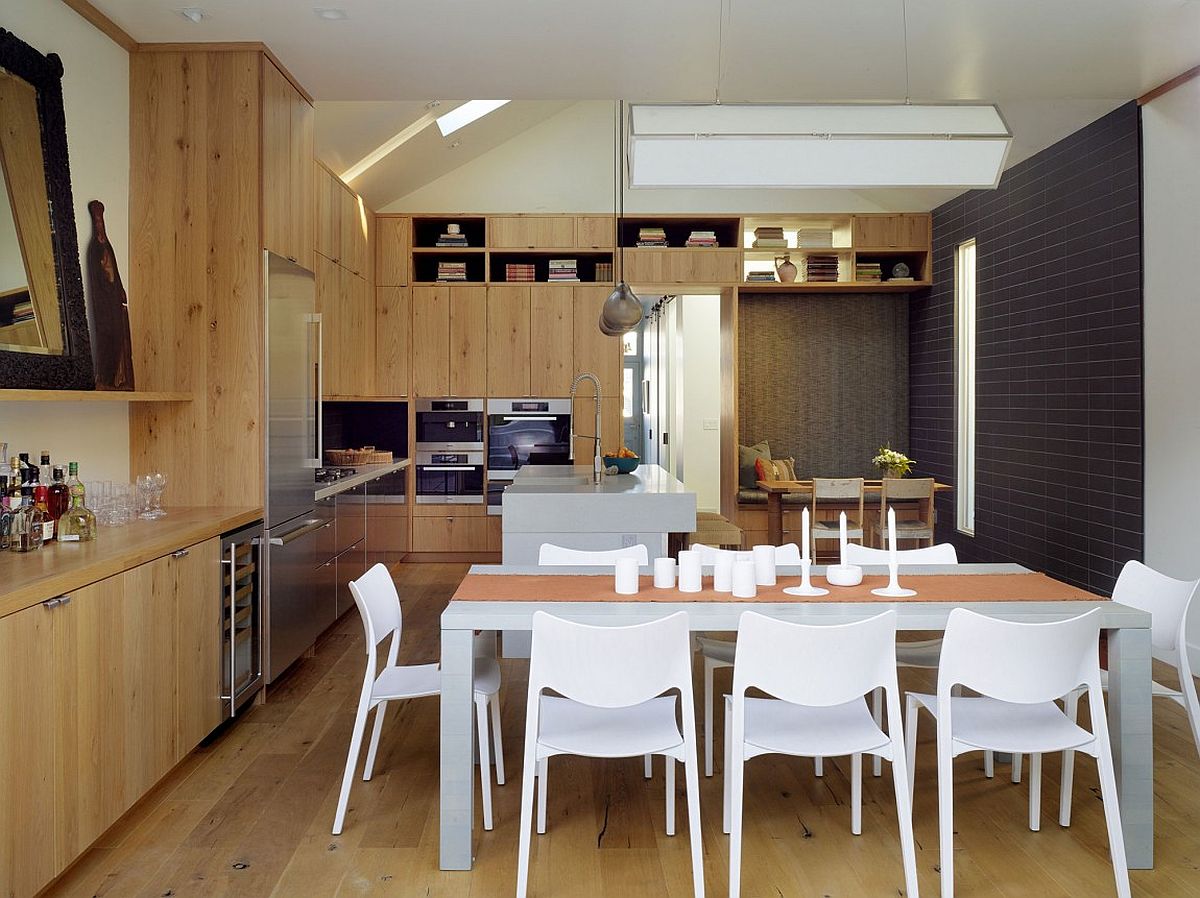 While the public spaces seem far more transitional, the bedroom and bathrooms completely embrace cool contemporary style with minimal décor and a white and gray color scheme. Beautiful blue accents, a floating wooden vanity in the bathroom, and a shower area with penny tiles add visual contrast, even as cleverly placed artwork and wall murals in the kids' room usher in a hint of bright color. [Photography: Matthew Millman]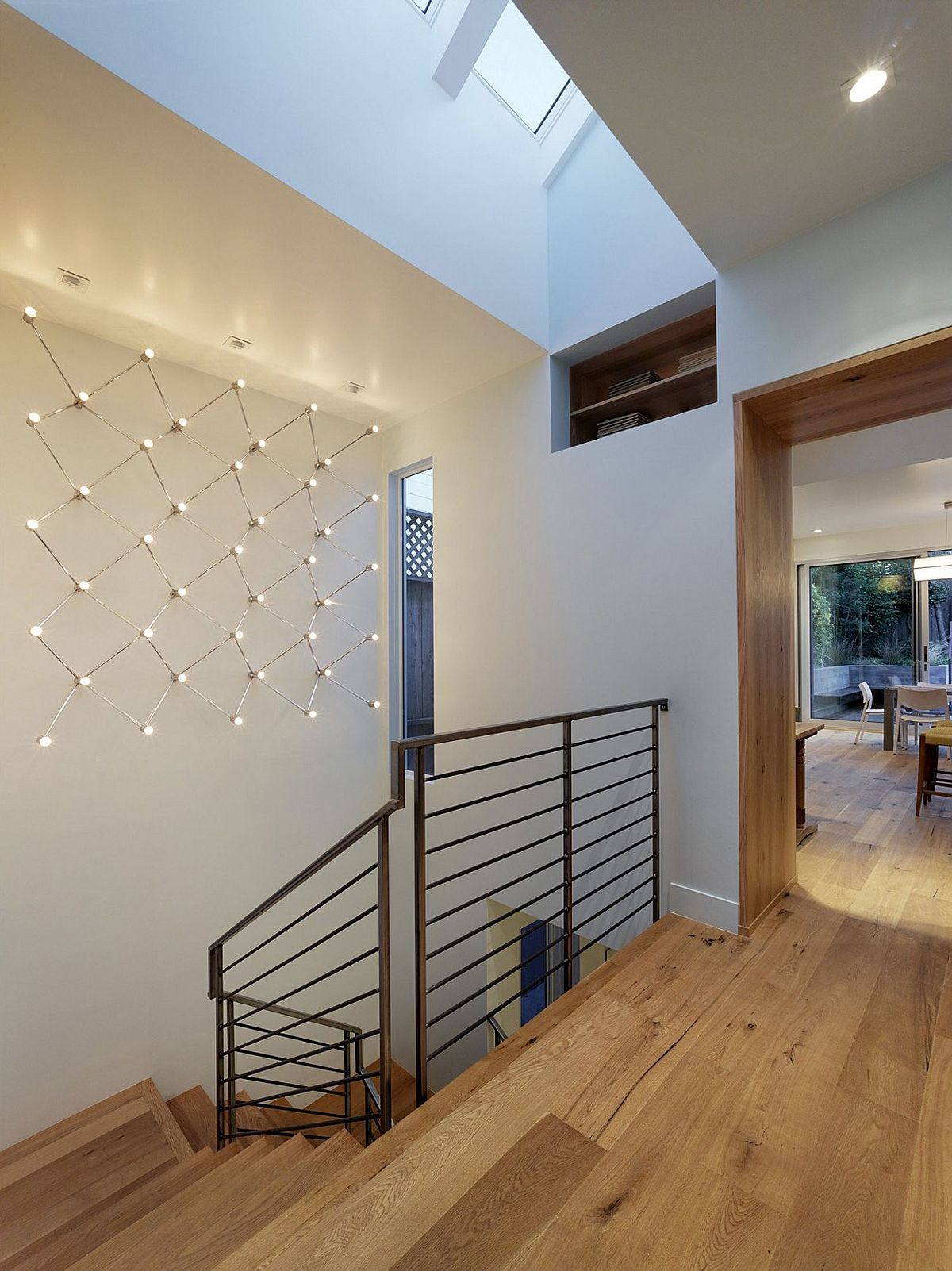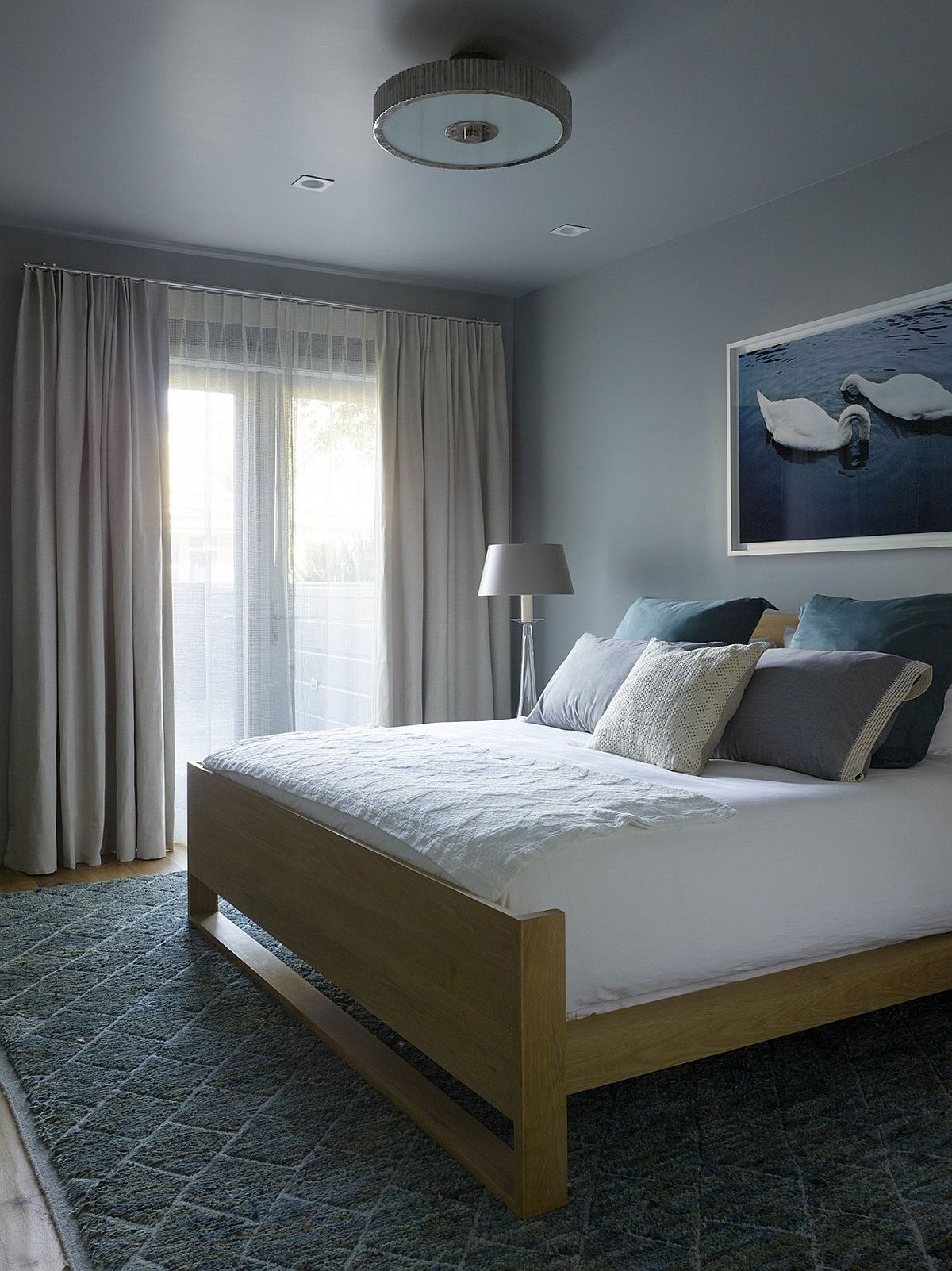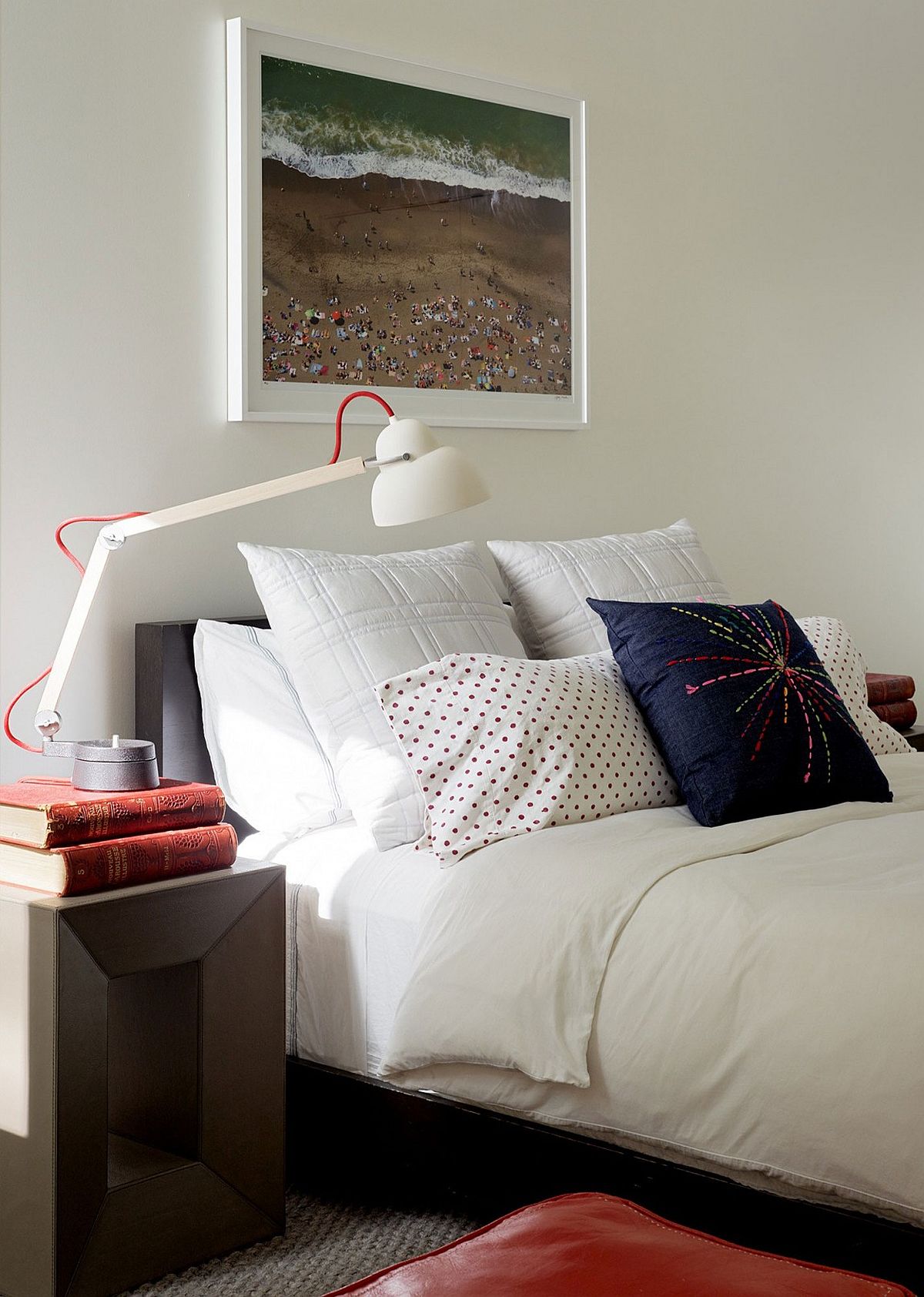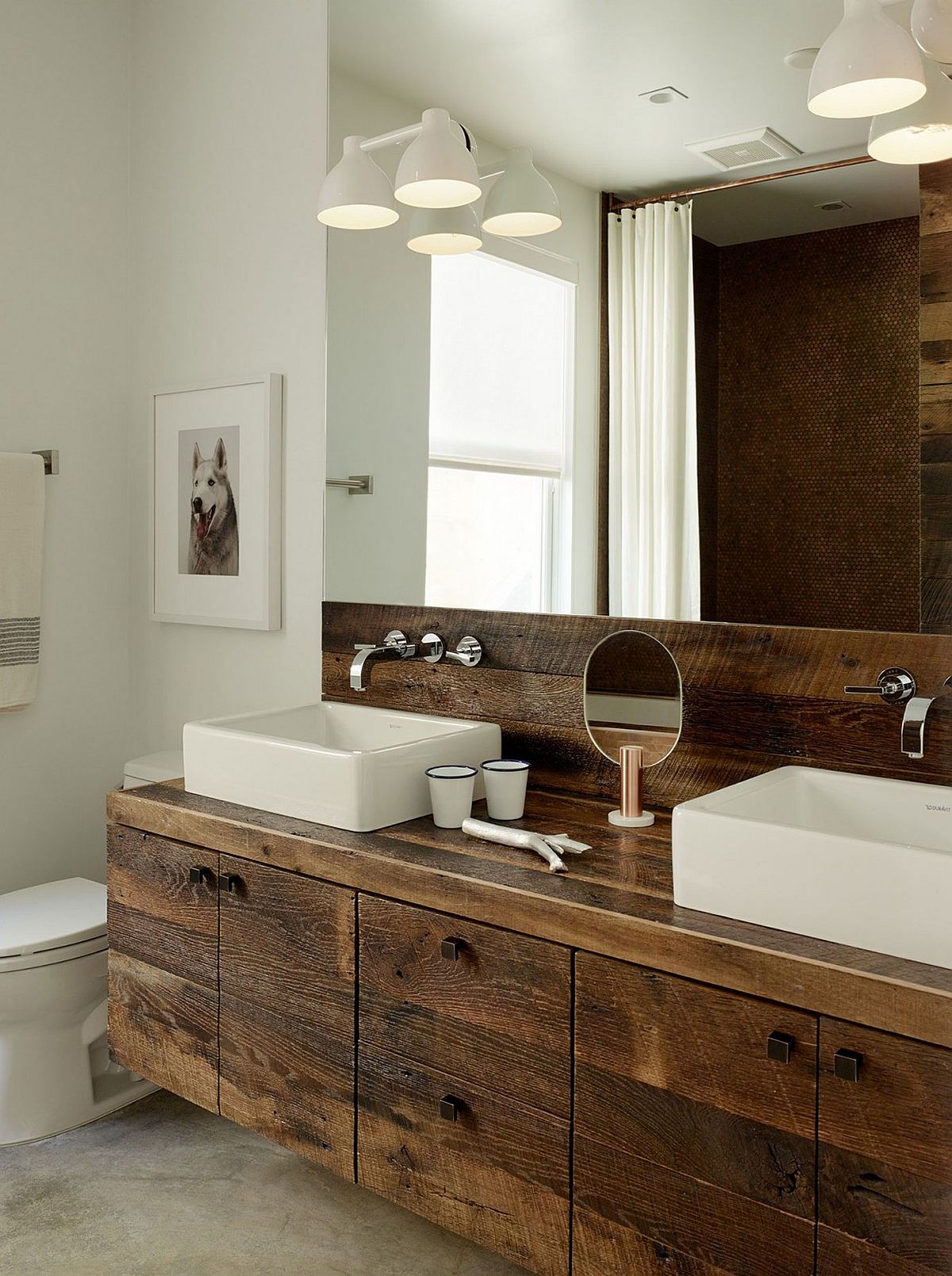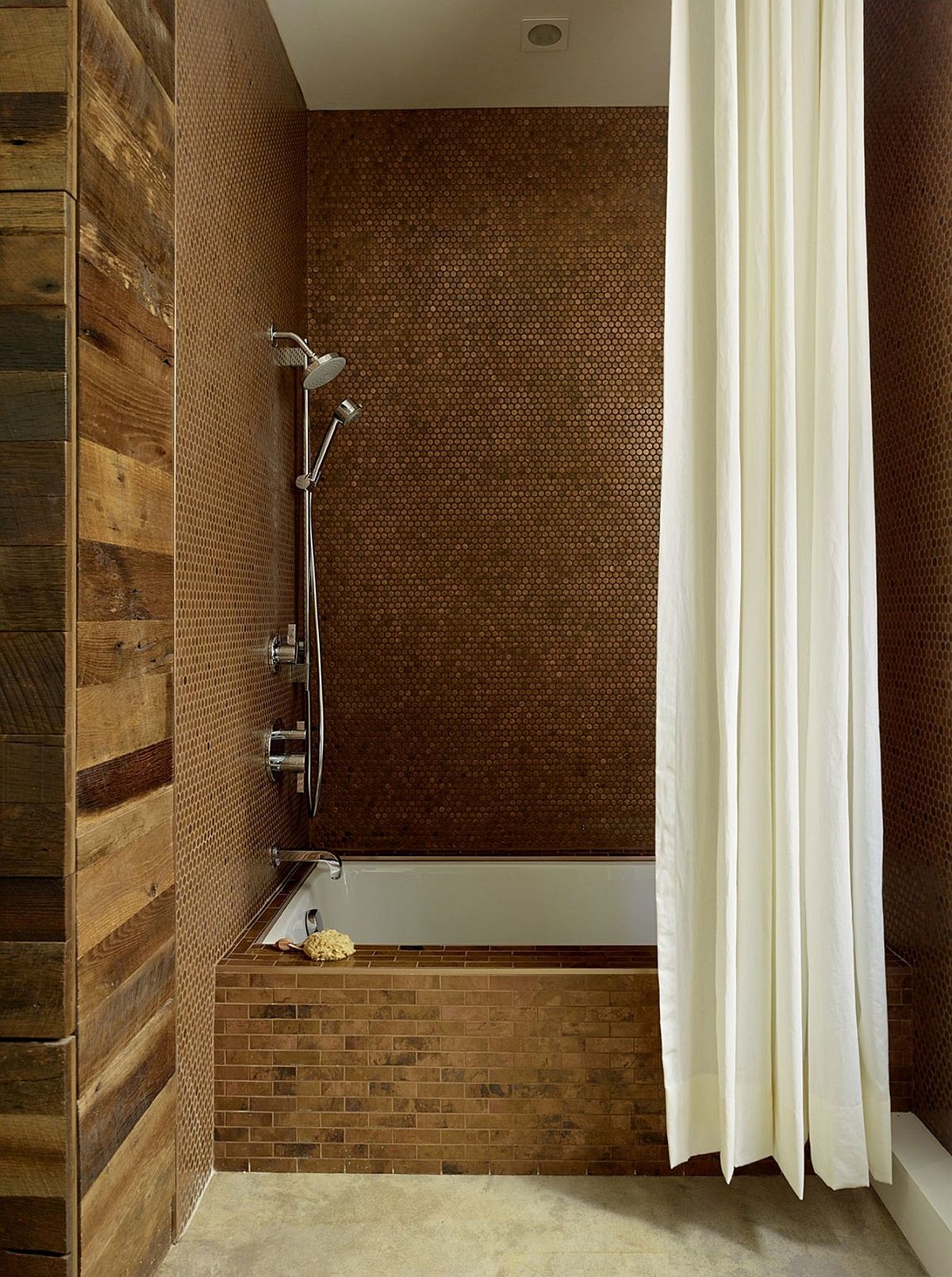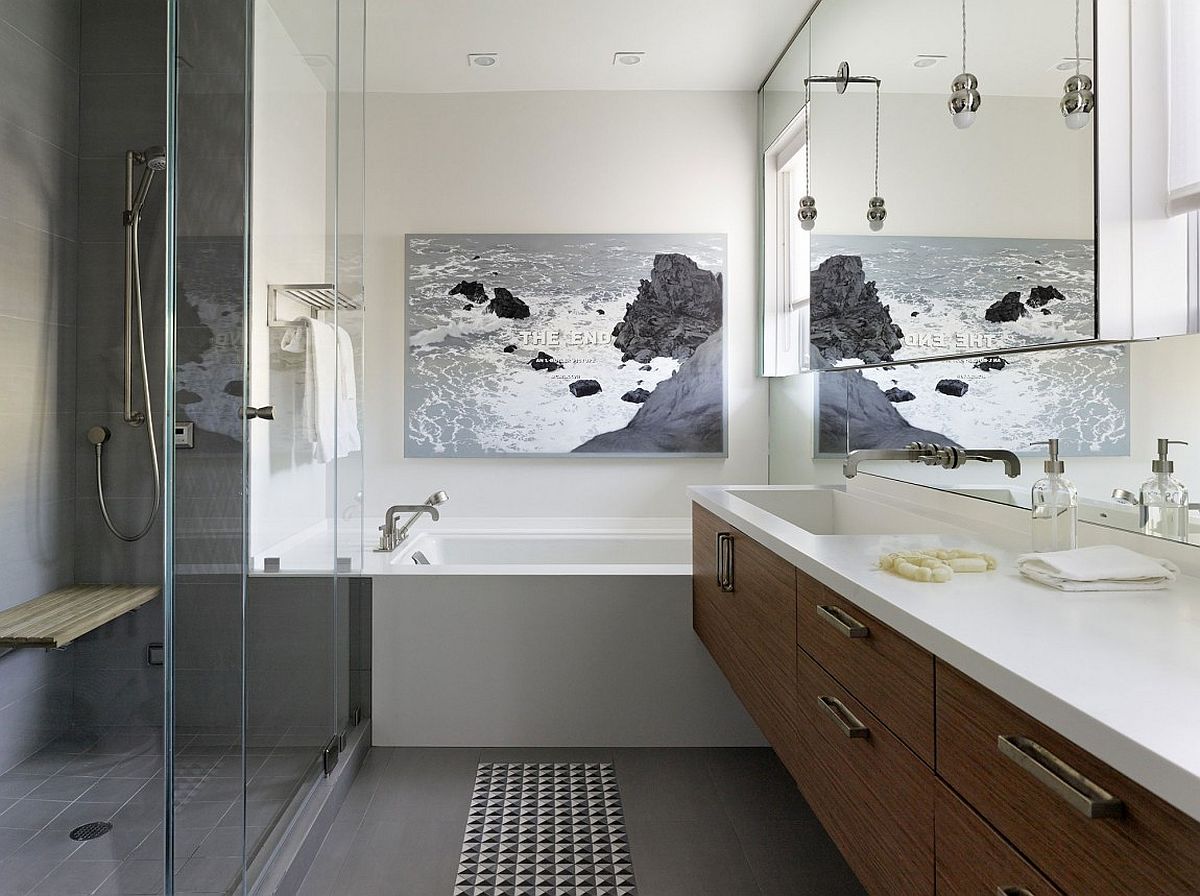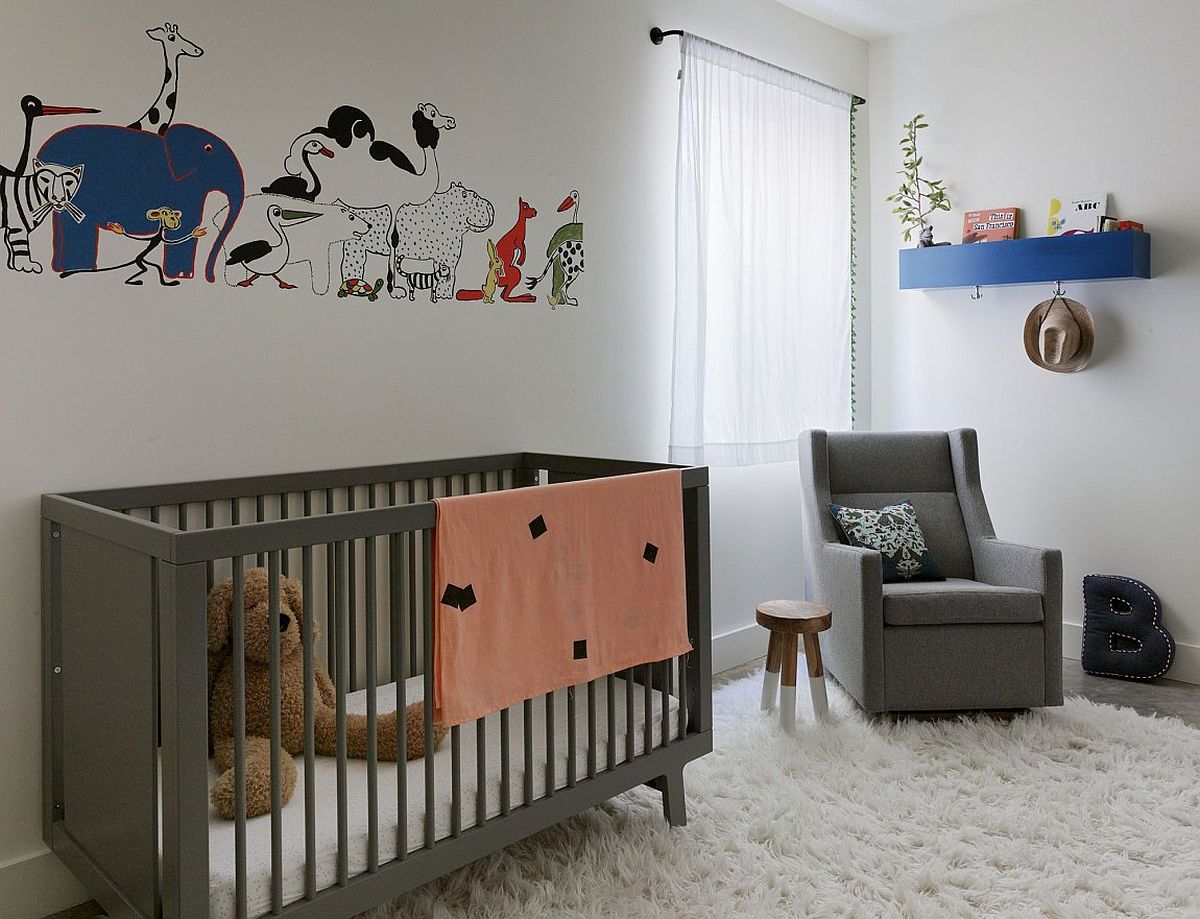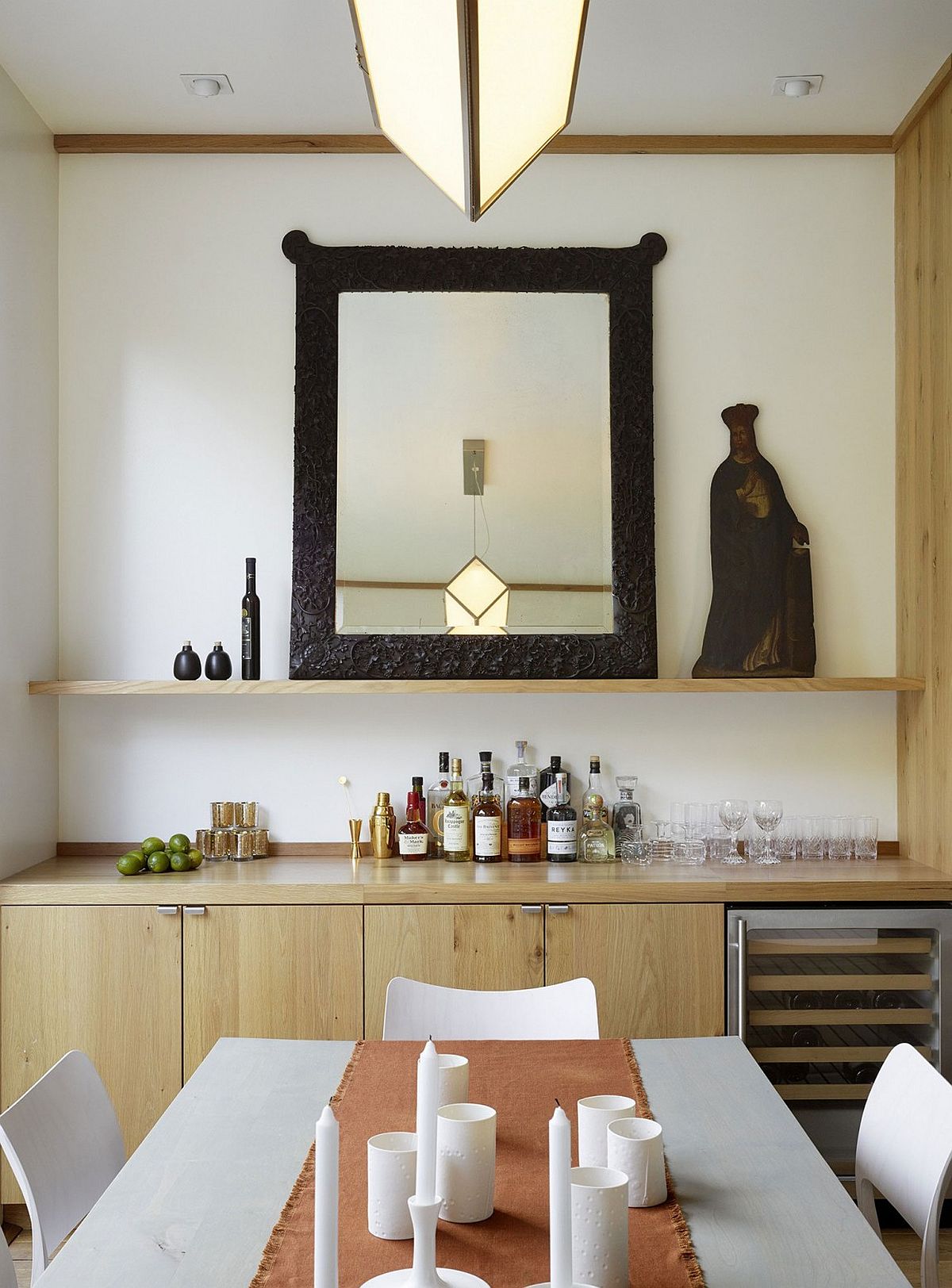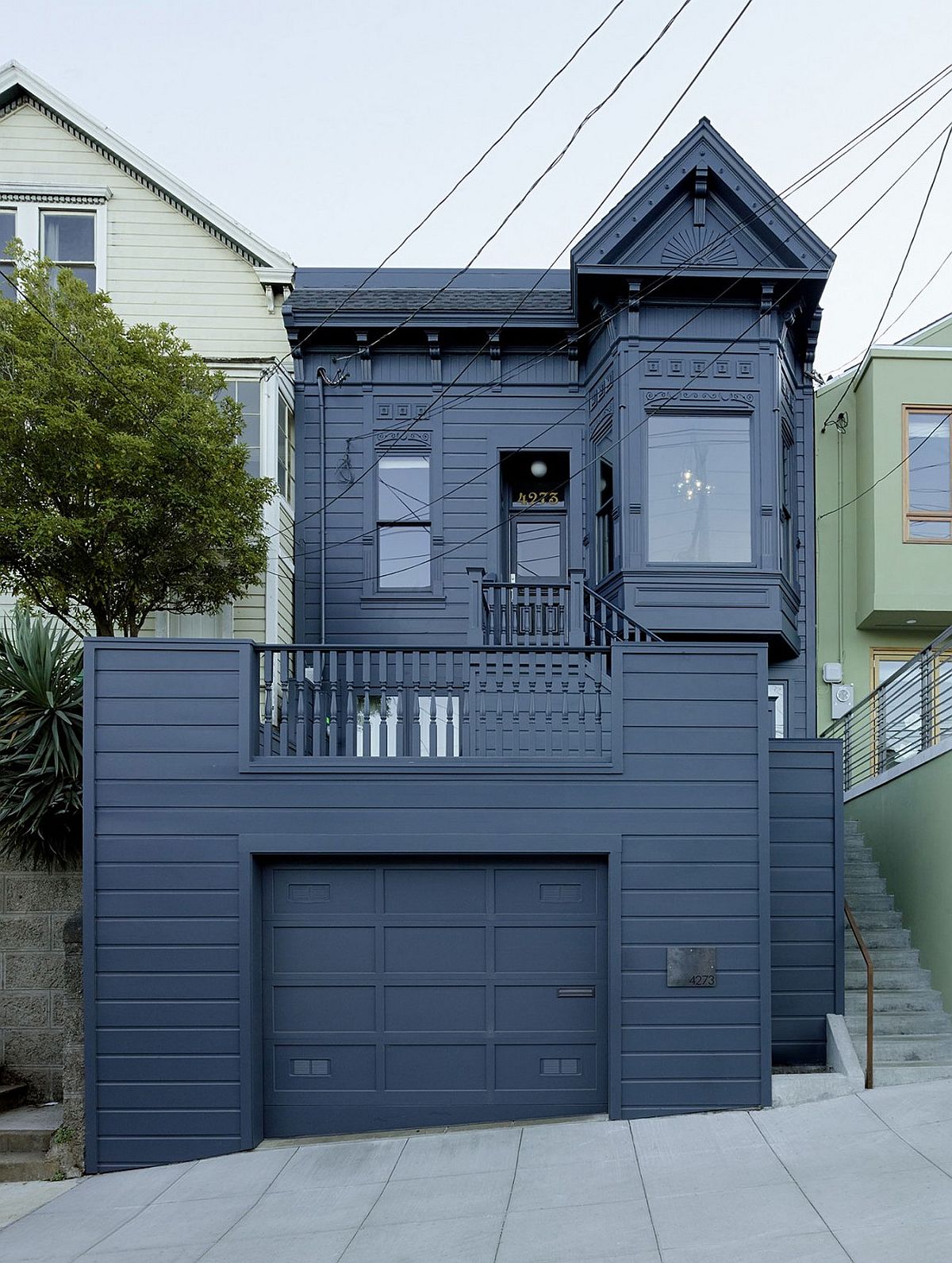 Liked the story? Share it with friends.