There are occasions when simplicity outshines the extravagant and functionality takes precedence over ornate aesthetics. When it comes to modern urban apartments in a city like Vancouver, space, access to the hot spots in the neighborhood, and essential facilities offered by the apartment building are the ones that make a difference. This 2-bedroom and 2-bathroom top-level suite unit nestled on Nicola Street in Vancouver definitely comes up trumps in this regard, as its neatly organized interior provides an ideal dwelling for those seeking a relaxing and stylish home in the heart of the city.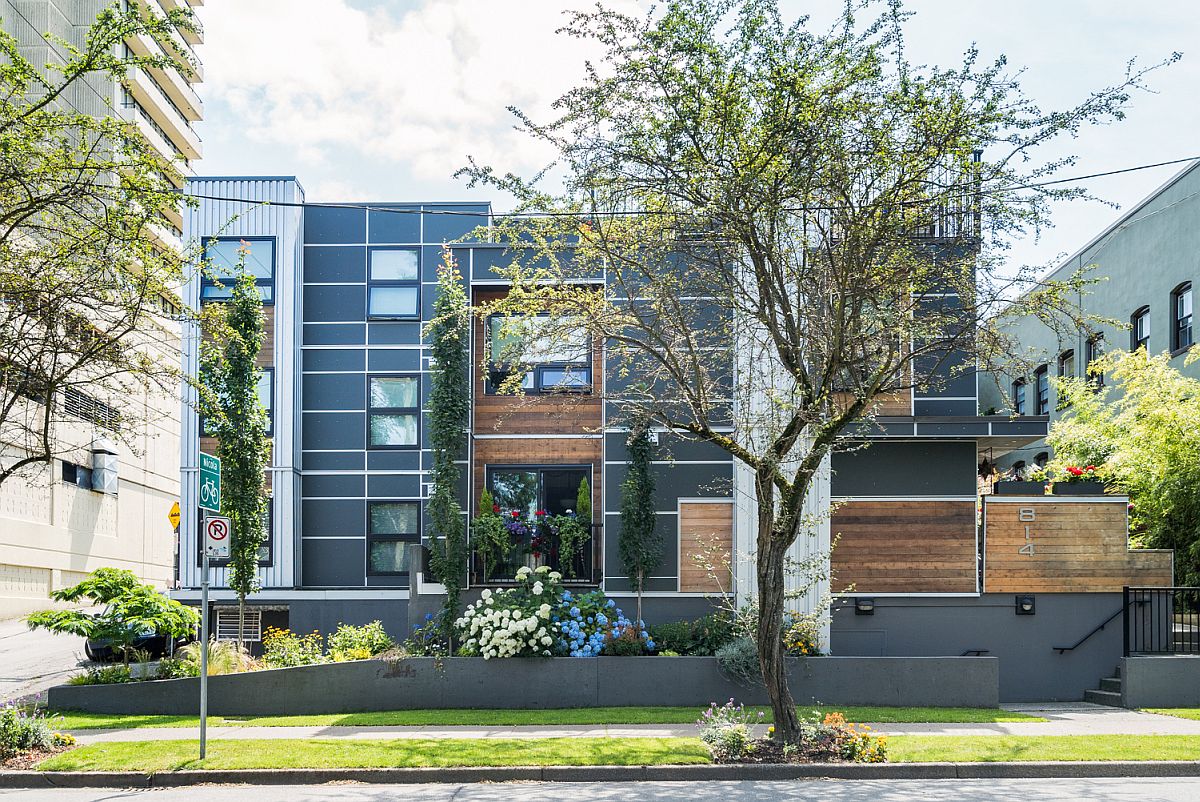 The 950-square-foot apartment seems a lot bigger than it really is, thanks to the use of a neutral color scheme that largely relies on white and wonderful ambient lighting that drives away any sense of dullness. The building that holds this modest home was originally built in 1981 but revamped and given a new facelift in 2011. The floor plan of the apartment itself is pretty uncomplicated, with an open plan living area that also houses the kitchen and dining space and is flanked by the bedrooms on one side and the lovely, green deck on the other.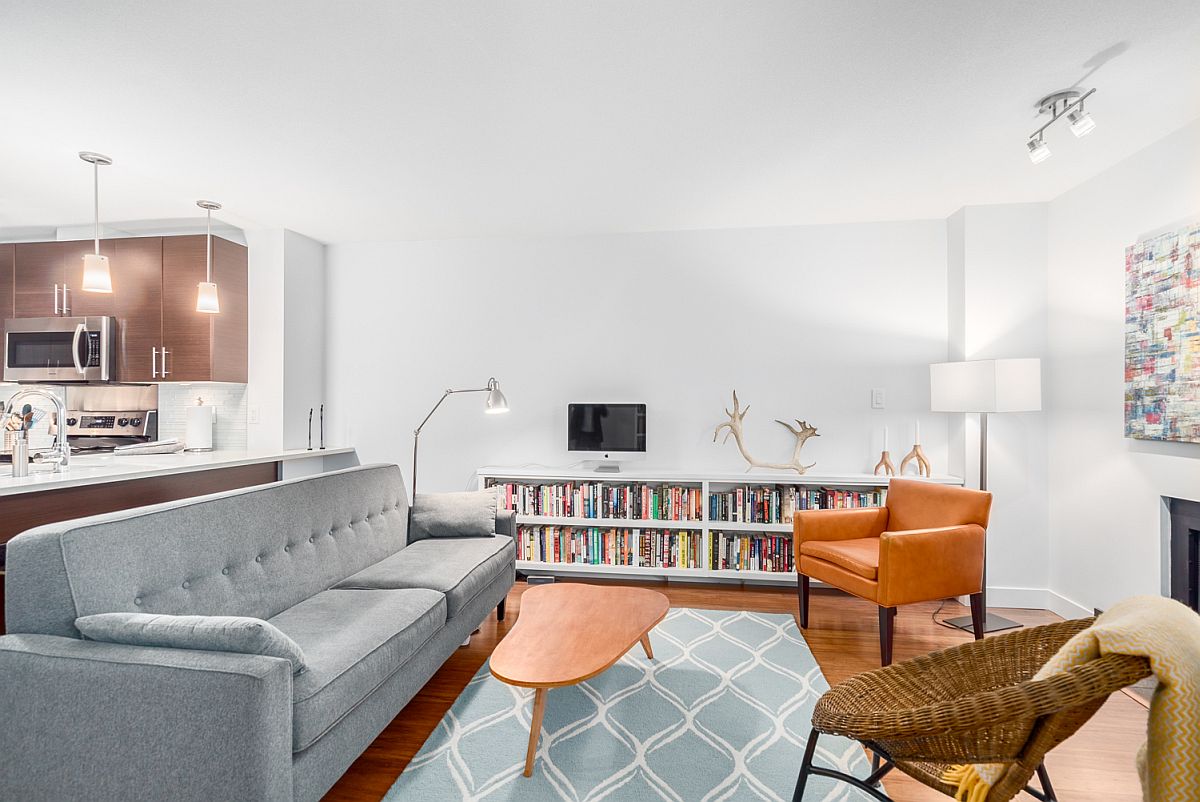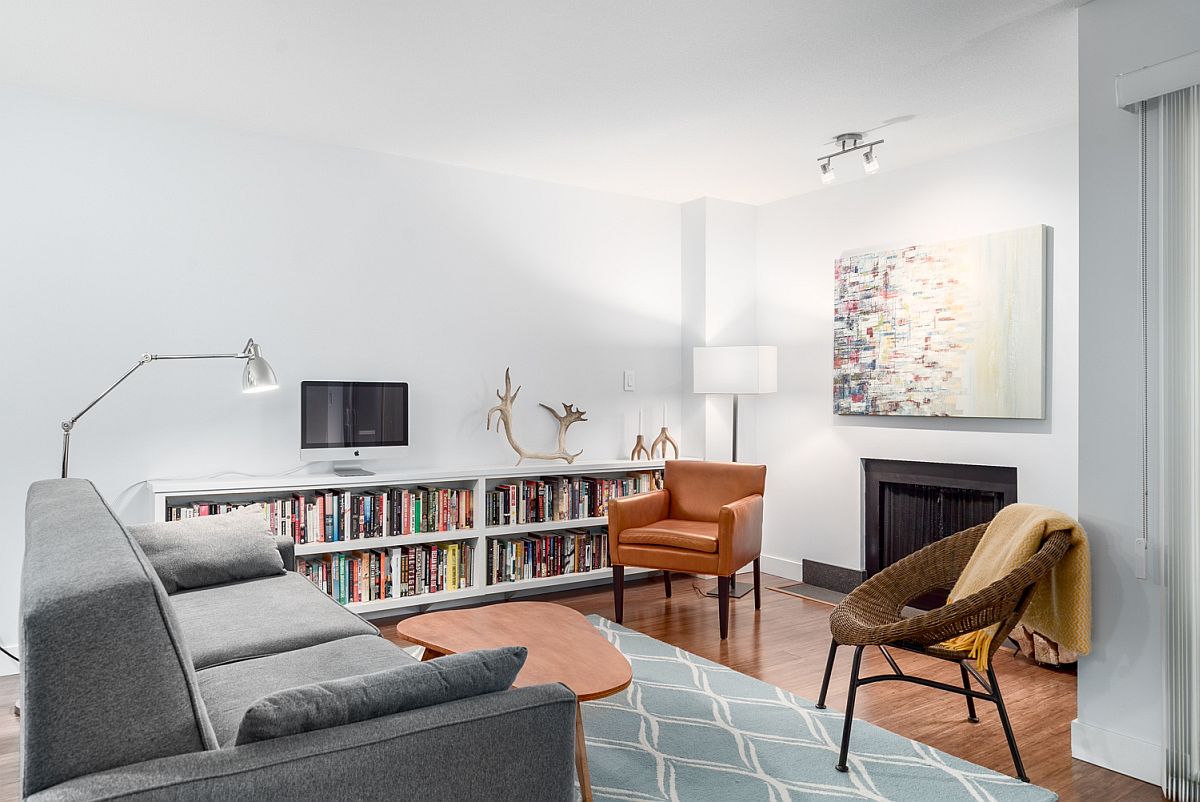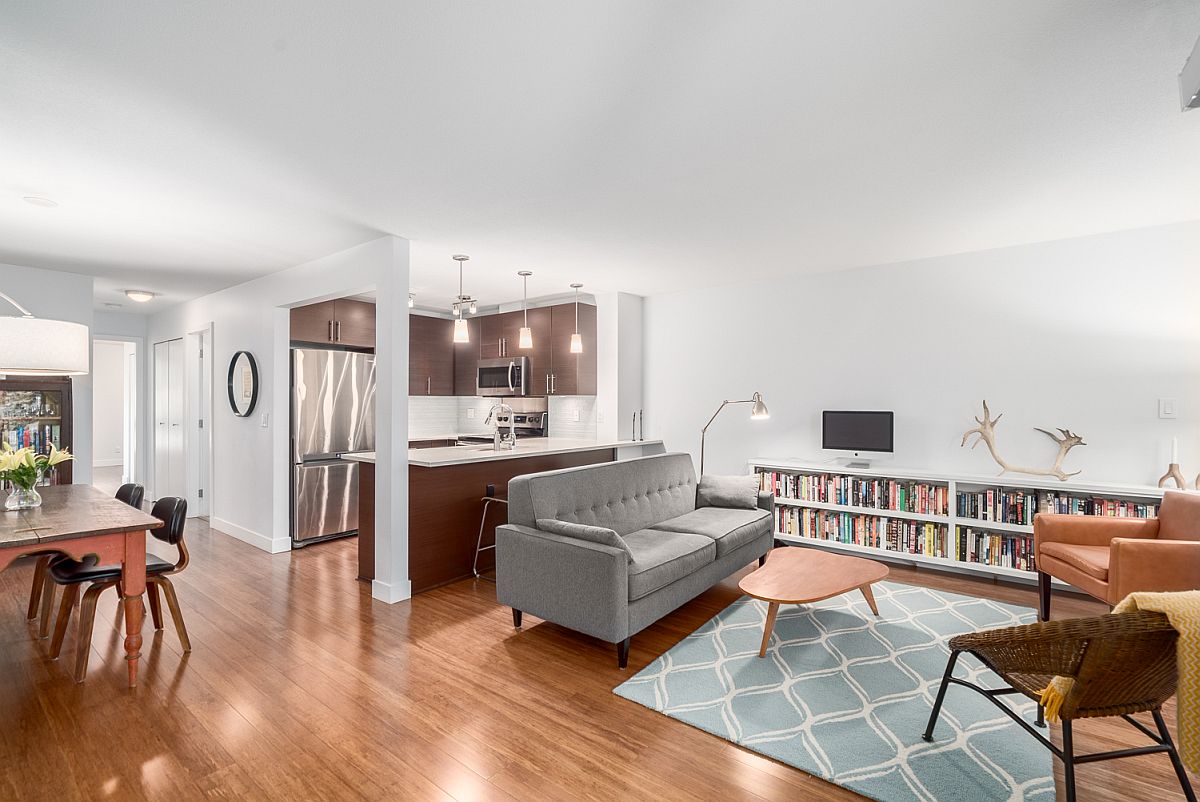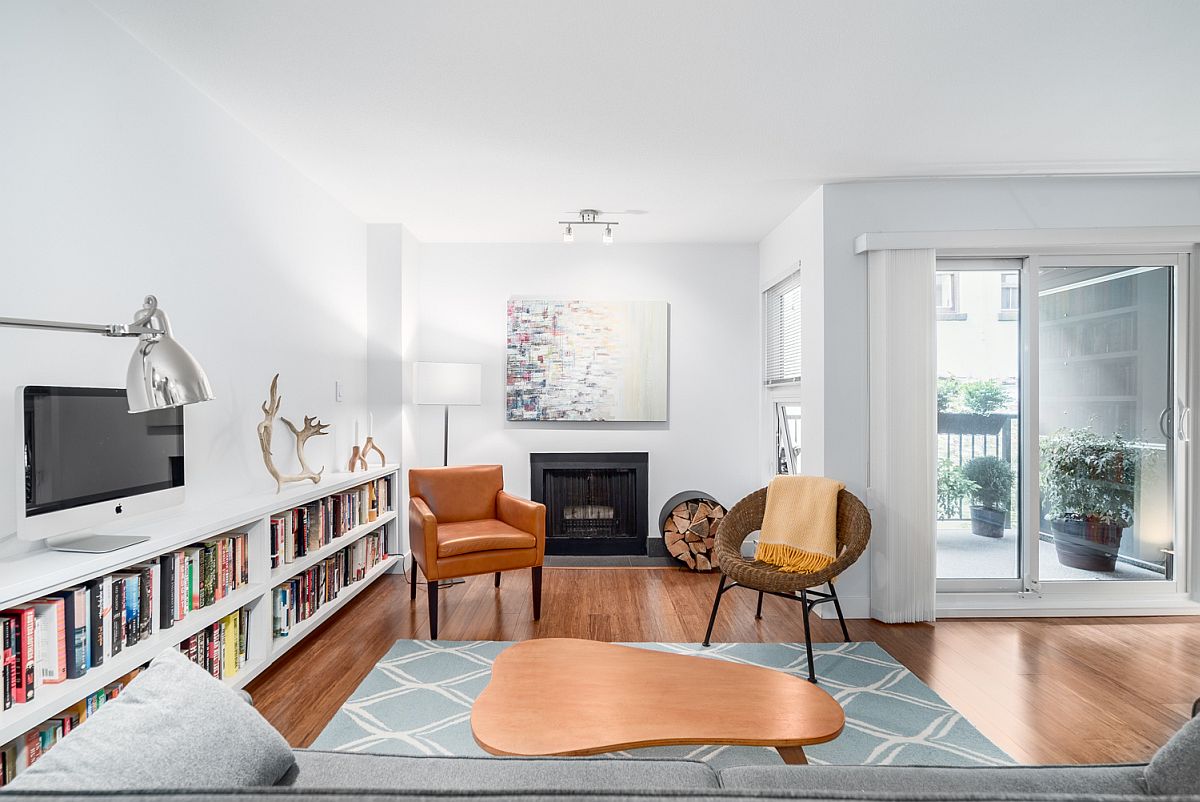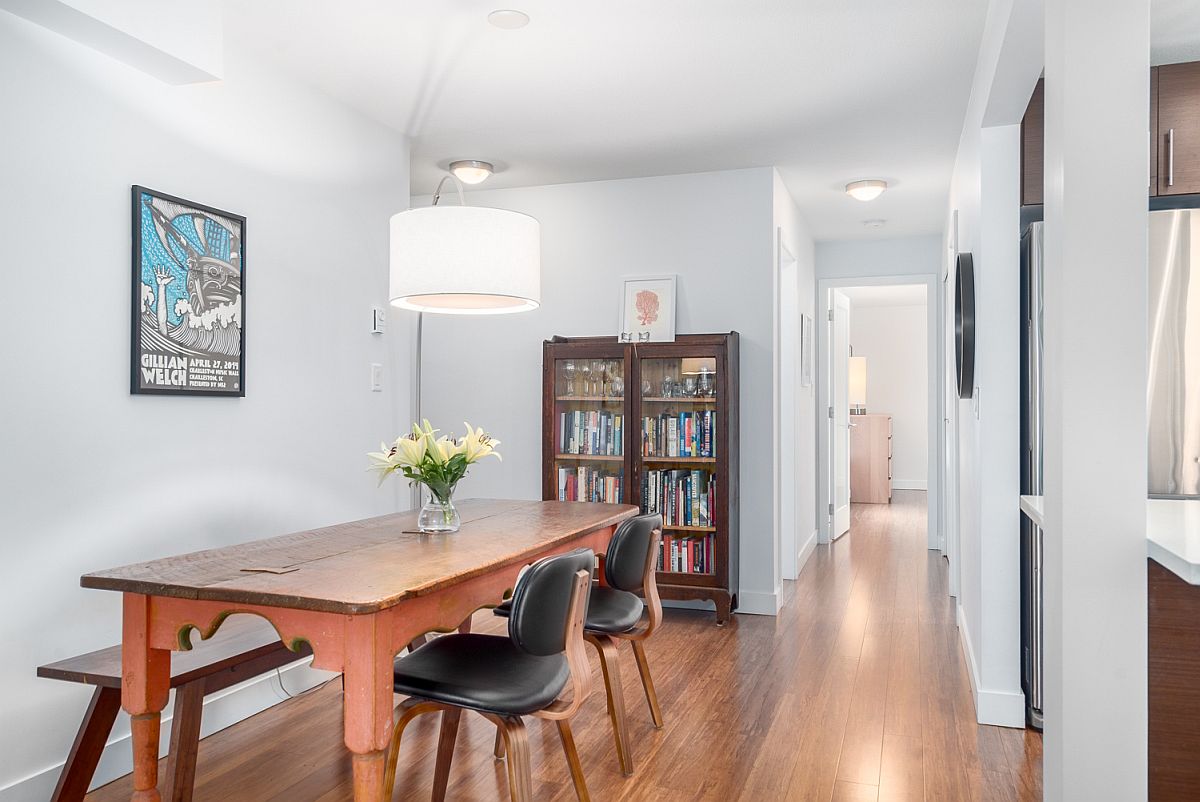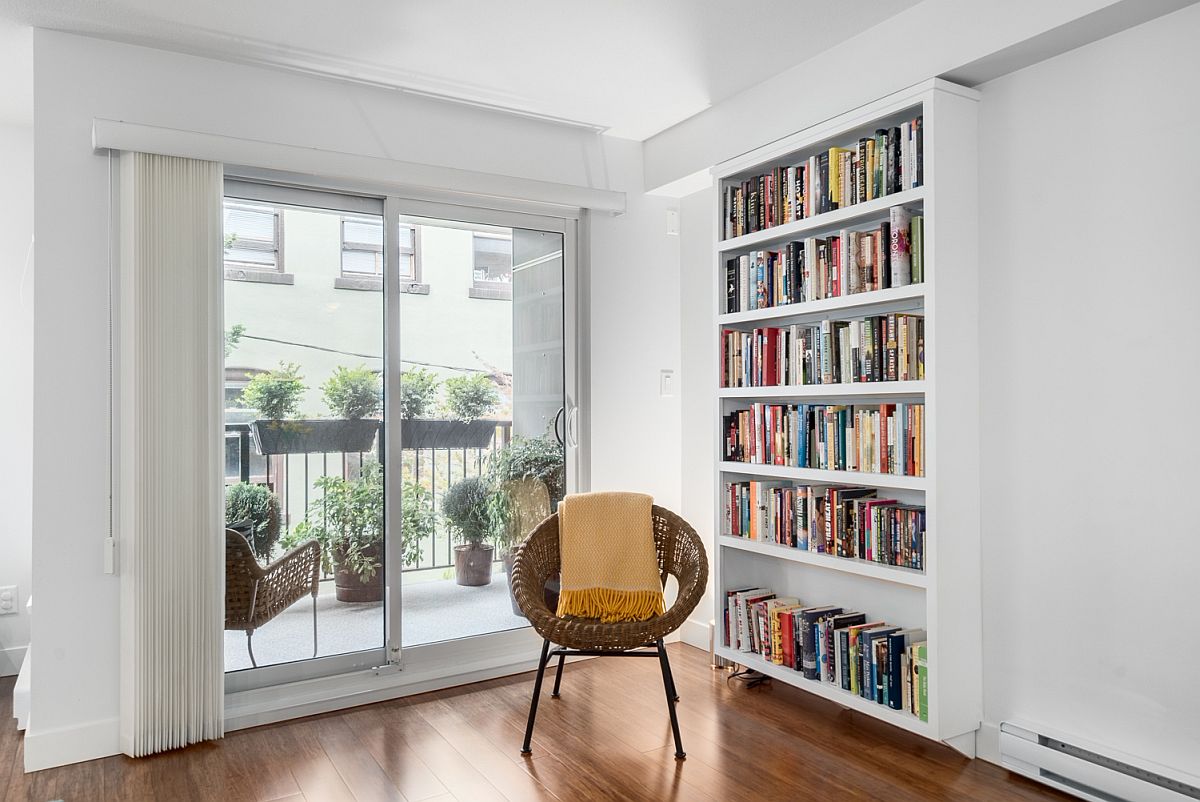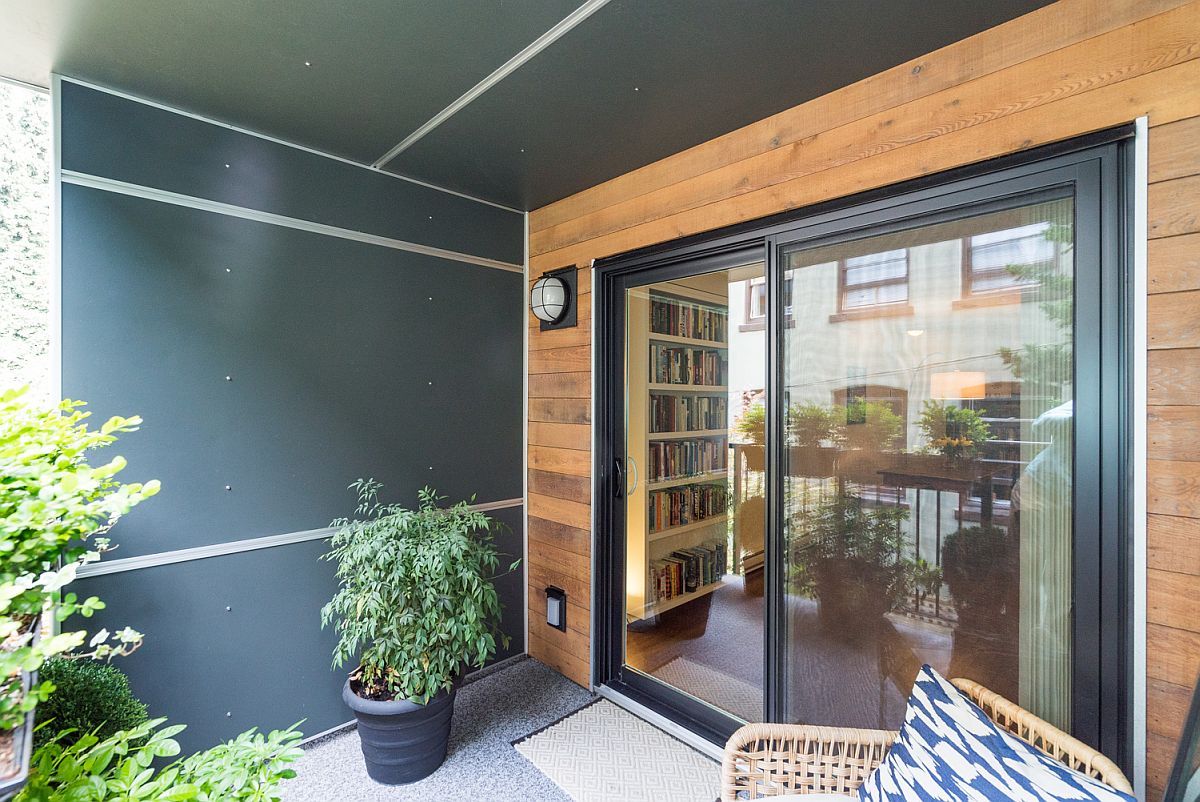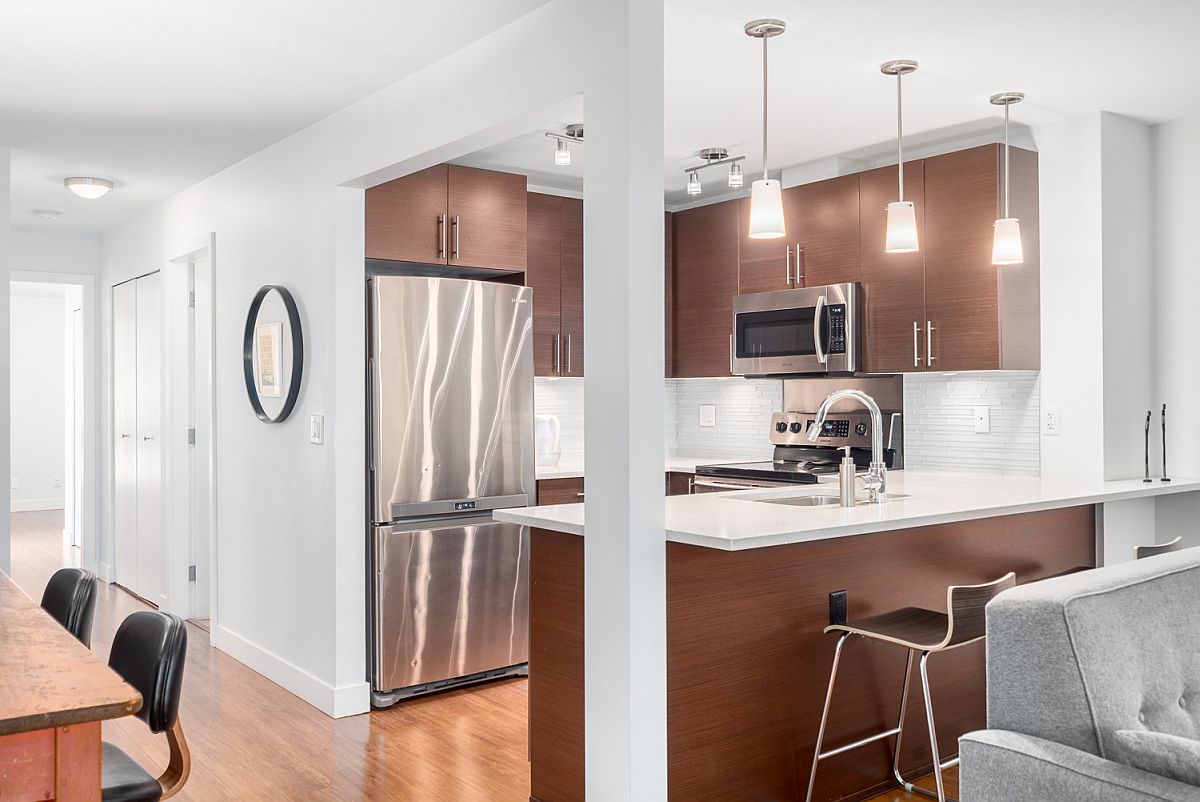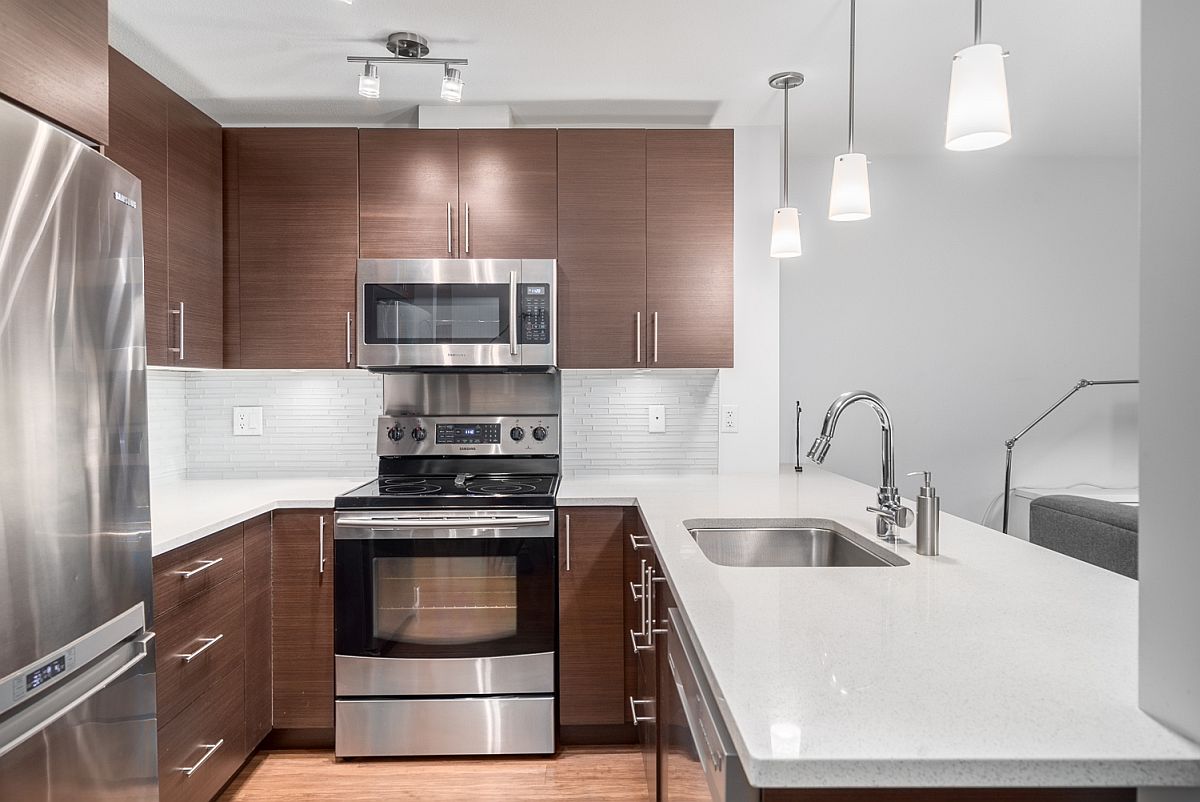 Sliding glass doors usher in plenty of natural light and connect the interior with the cityscape outside, even as state-of-the-art kitchen appliances, quartz kitchen countertops, a roaring wooden fireplace in the living room, colorful rugs and dashing pendant lights create a breezy and light-filled atmosphere. Currently listed on Albrighton Real Estate, this apartment will set you back $849,000!