A balance between eco-friendly features and economic design, the Smart Home in Seddon, Australia is a modern renovation and addition project that completely transforms a Victorian cottage. Green Sheep Collective are the folk behind the fabulous makeover as they completely altered the ambiance of the interior by creating a more open and inviting living area filled with natural light. Some of the existing constraints that defined the new home included a 7.5 metre wide east-west block, overshadowing and poor ventilation. Many of these problems were solved by using a rear extension that contains the open plan living, dining and kitchen.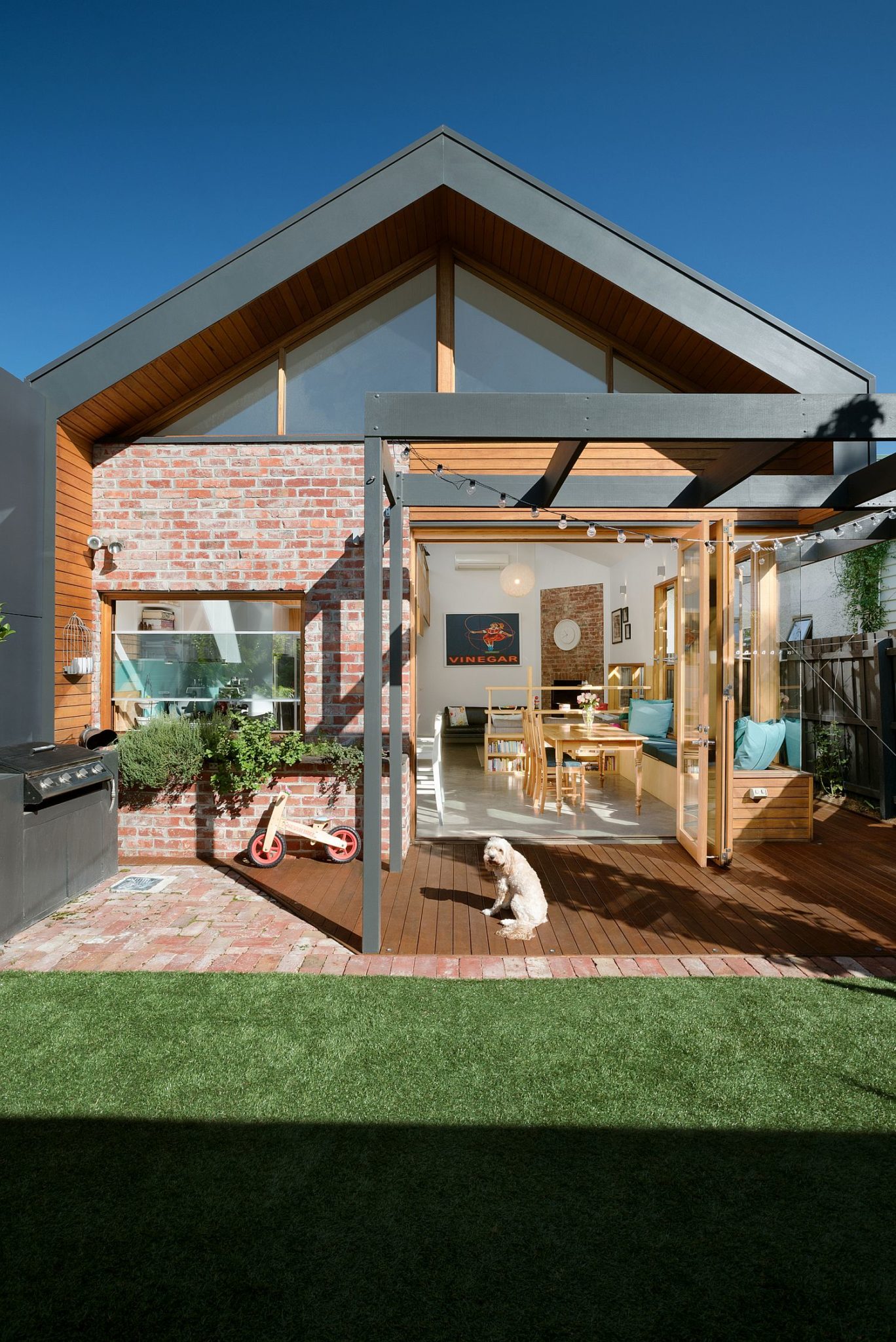 Passive heating and cooling were used to create a more thermally stable interior that did not rely on artificial heating and cooling systems while a flood of natural light cuts back the necessity of artificial lighting during daytime. A new mezzanine level with skylights brings additional ventilation even as an efficient and space-savvy workspace sits snugly below. Features like the built-in dining seating, wooden half-shelves and clever kitchen cabinets further help in maximizing the available square footage. Custom brick planter boxes bring greenery to the kitchen and dining area even as the small wooden deck extends the living area outdoors.
Pops of blue and décor in gray complete a fabulous and energized Aussie home that brings a more sustainable and cost-effective approach to home renovations and additions. And all that is accomplished without compromising on aesthetics! [Photography: Emma Cross]
RELATED: Space and Style Upgrade: Gleeful Revamp of 1880's Victorian Home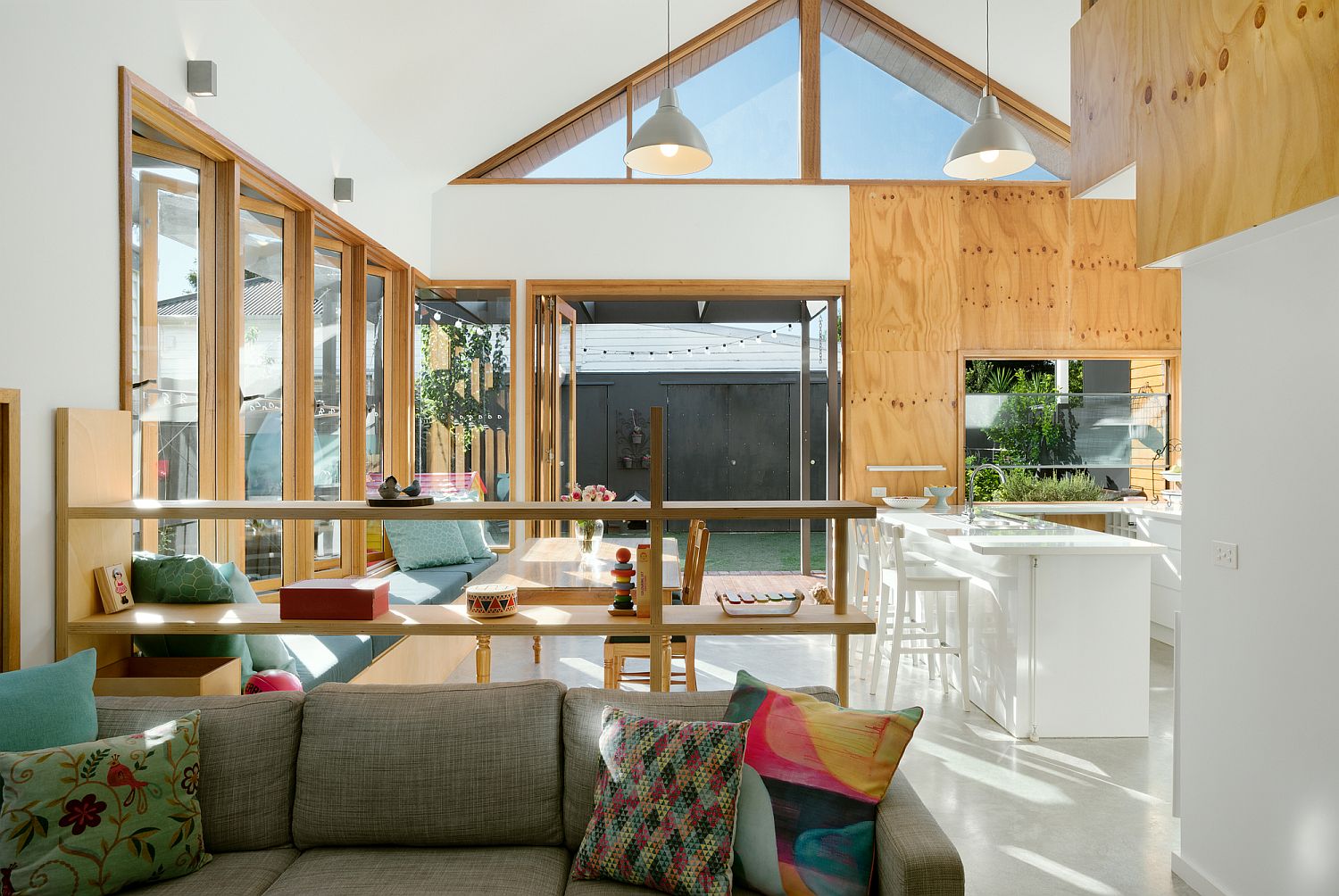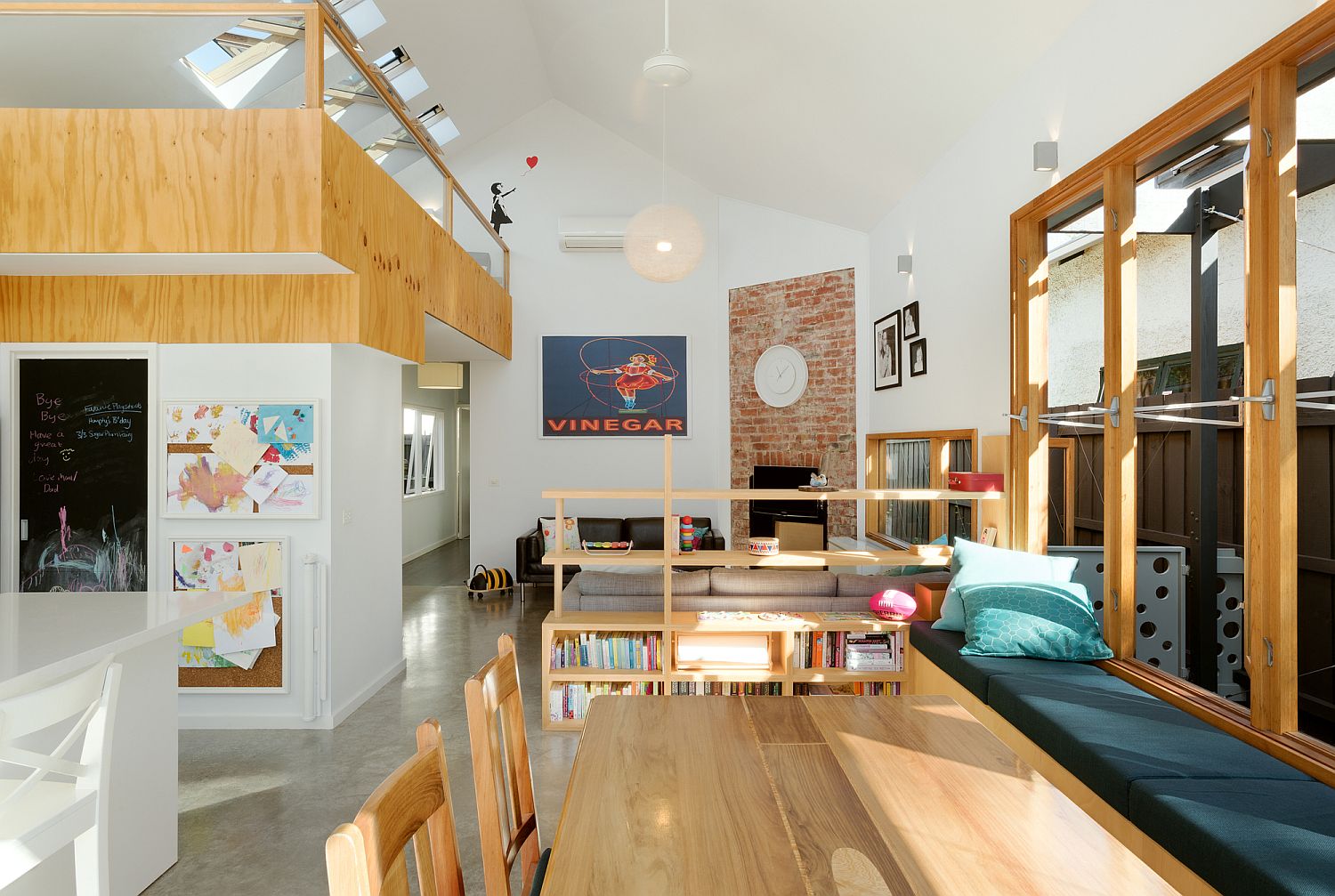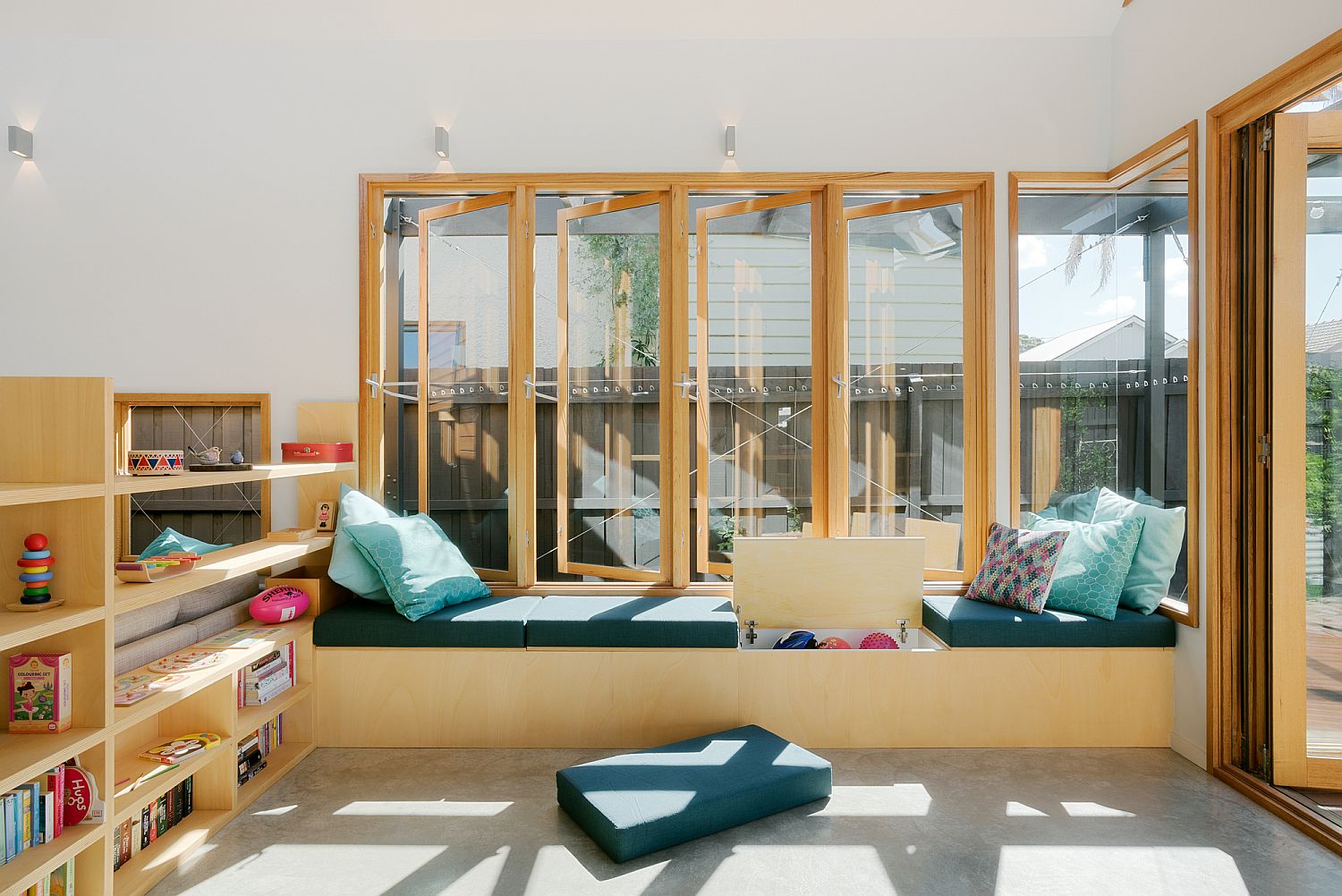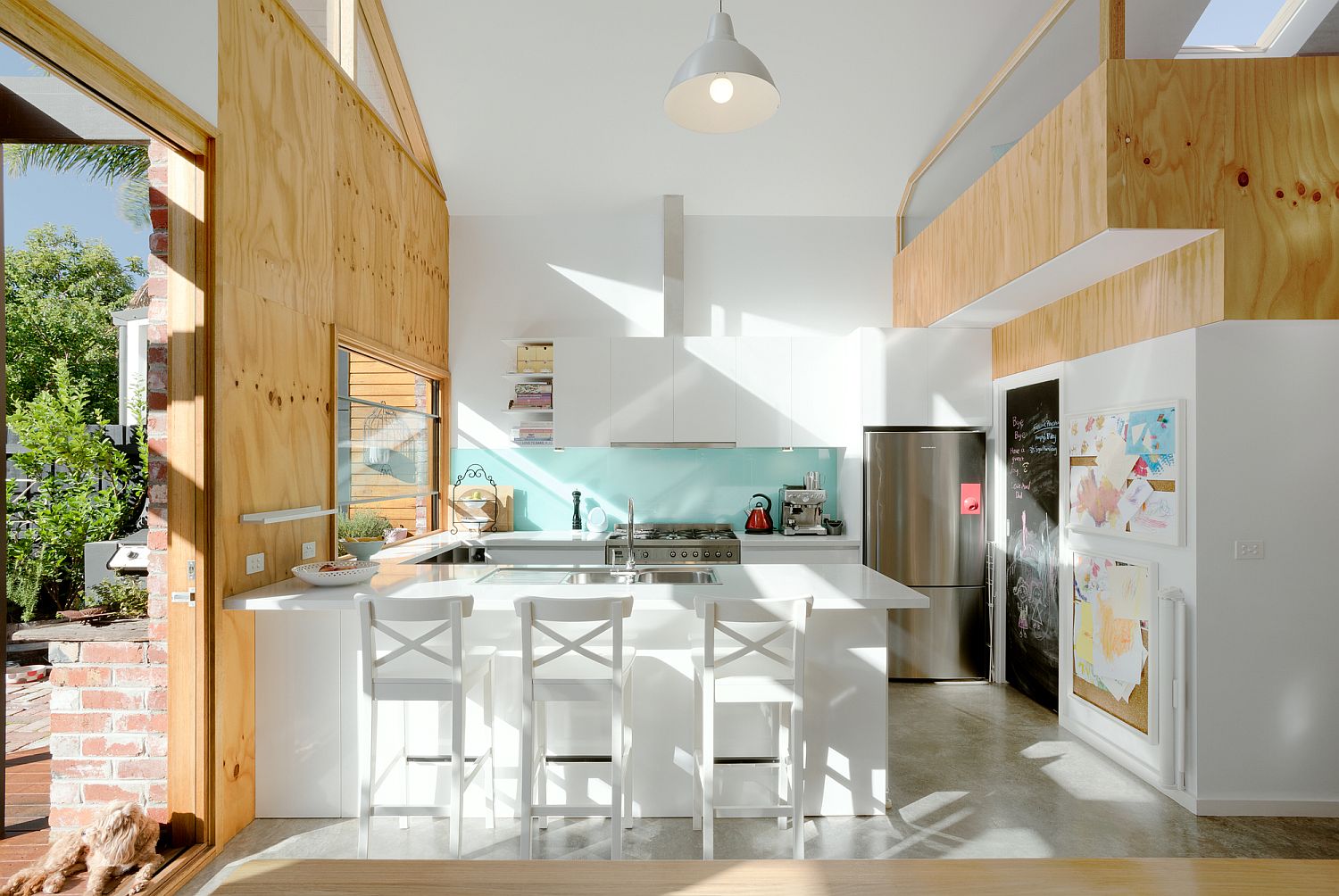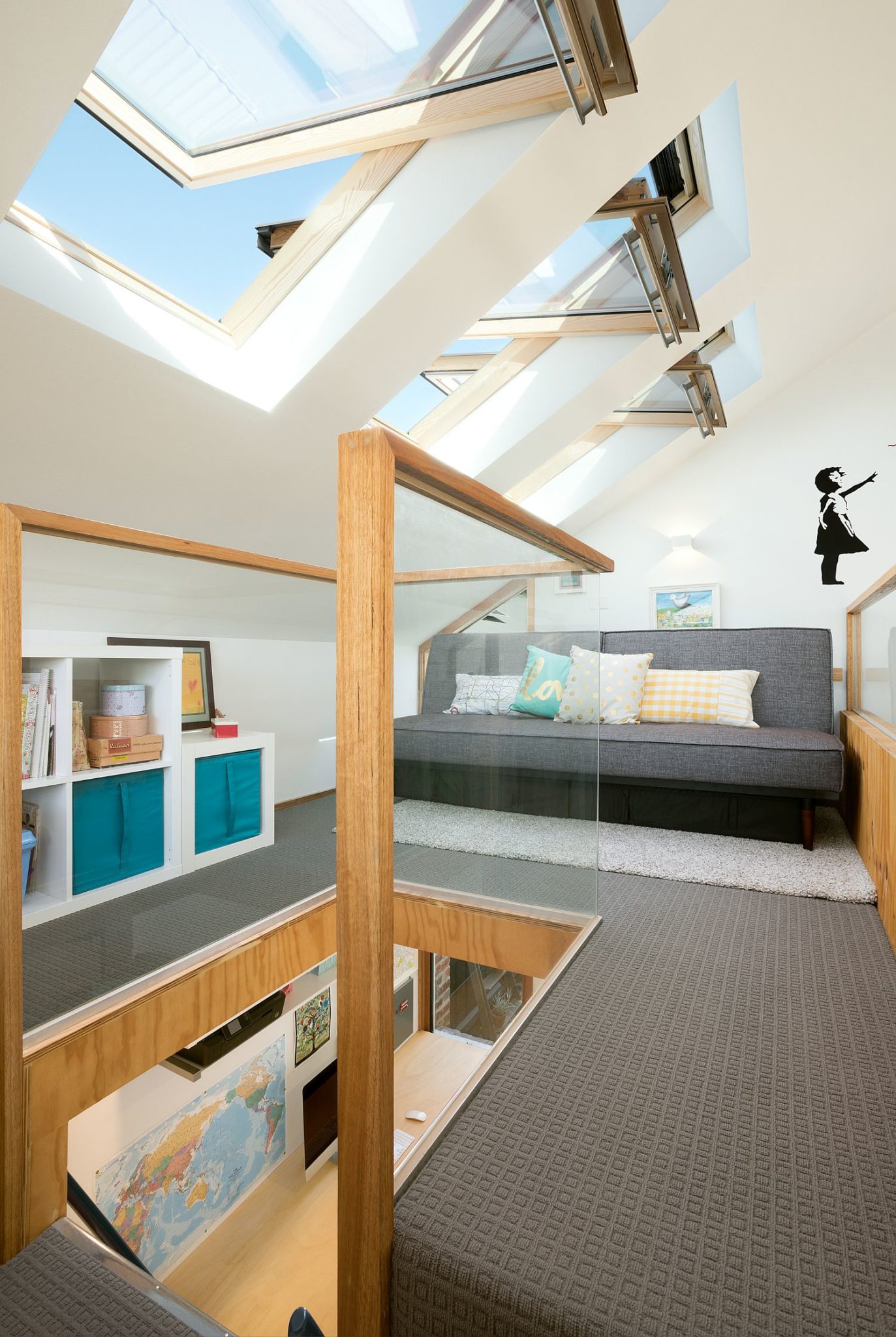 It utilizes a wide range of social, healthy, environmental and passive solar design principles and products to create a high-level environmentally sustainable home that is also modestly-sized and affordable. We aimed to create a project that achieves: An outstanding, affordable home: It was important to us to create an example of best-practice environmentally sustainable design that is both achievable and affordable
RELATED: Space-Savvy Italian Home Delights with a Nifty Mezzanine-Level Bedroom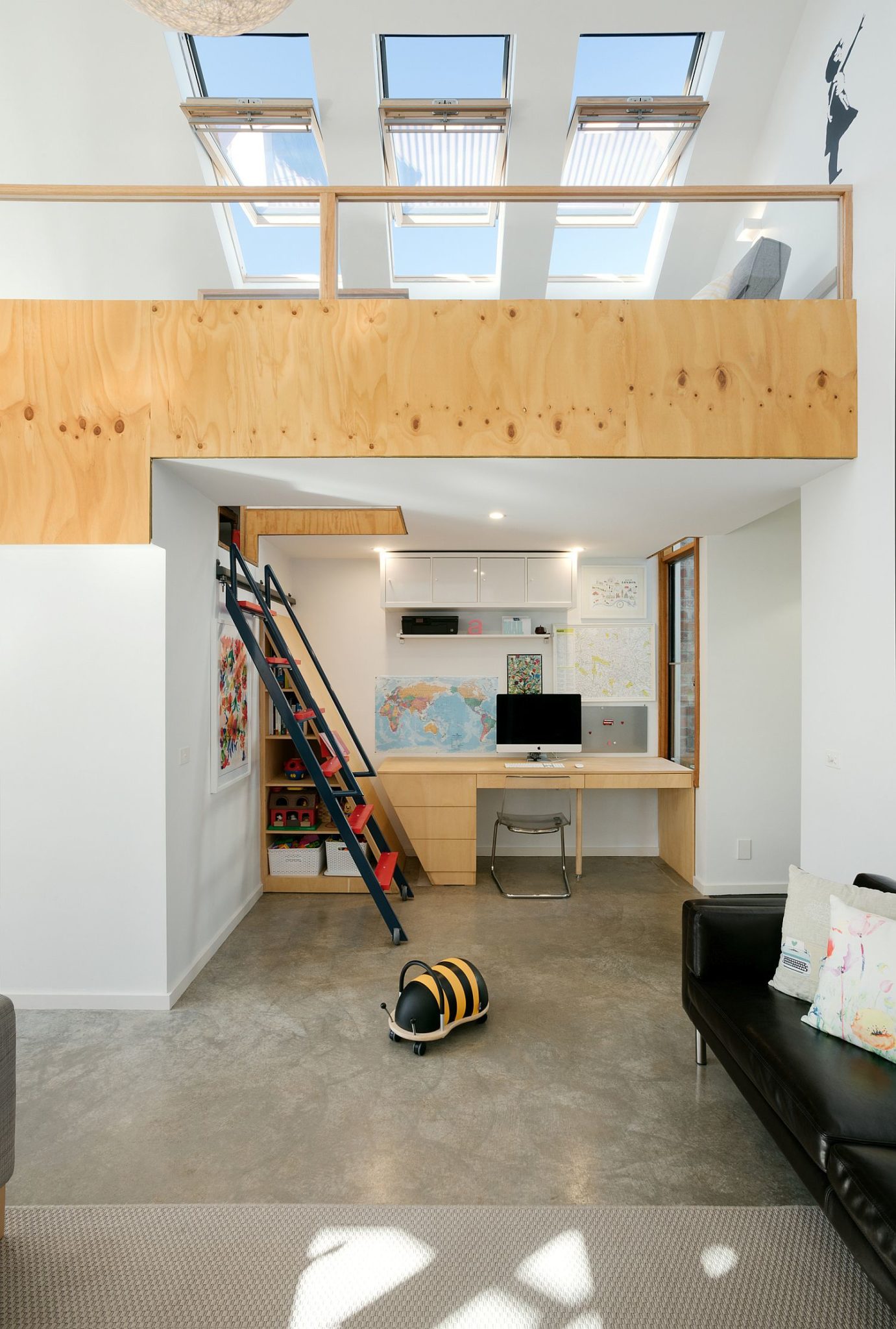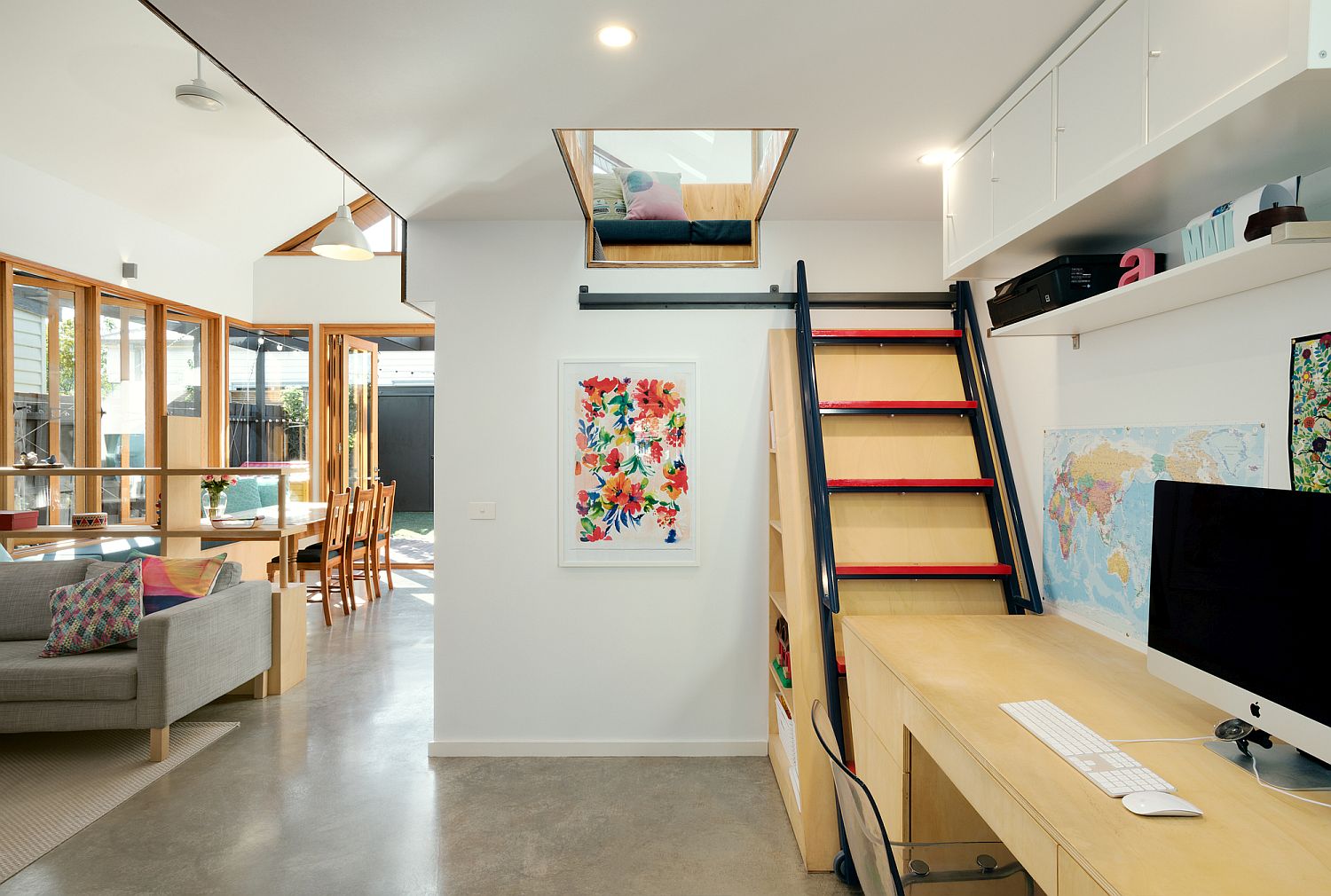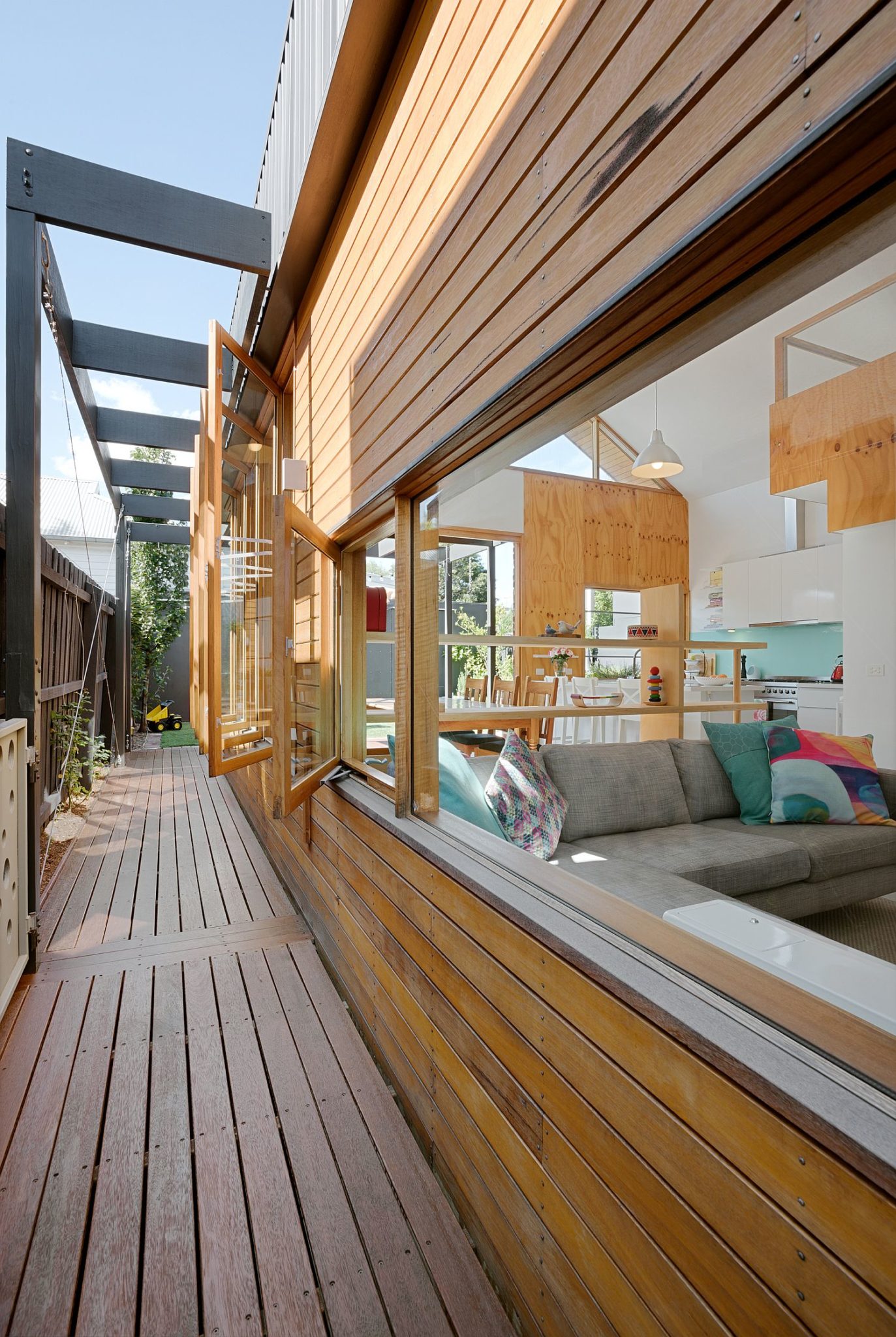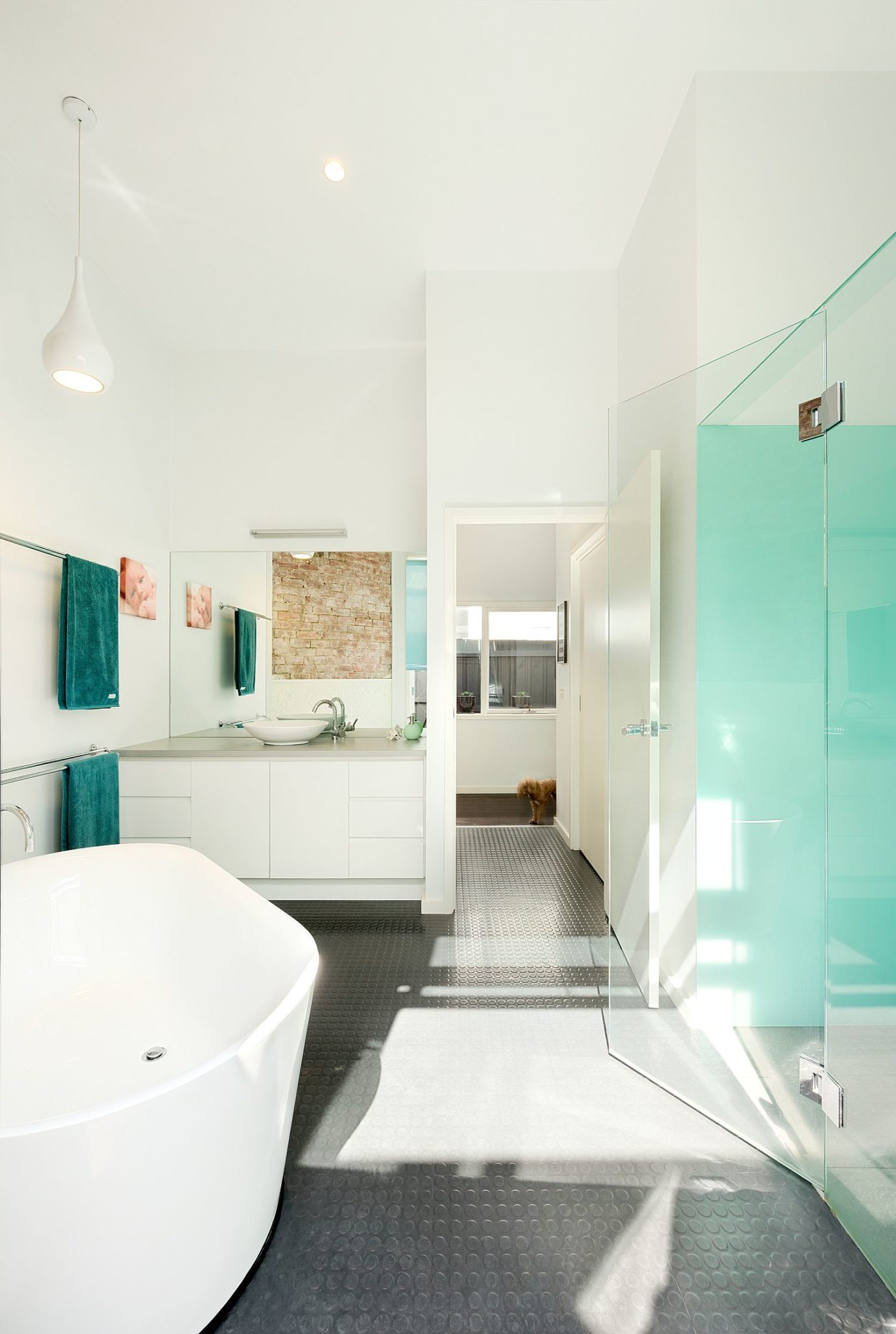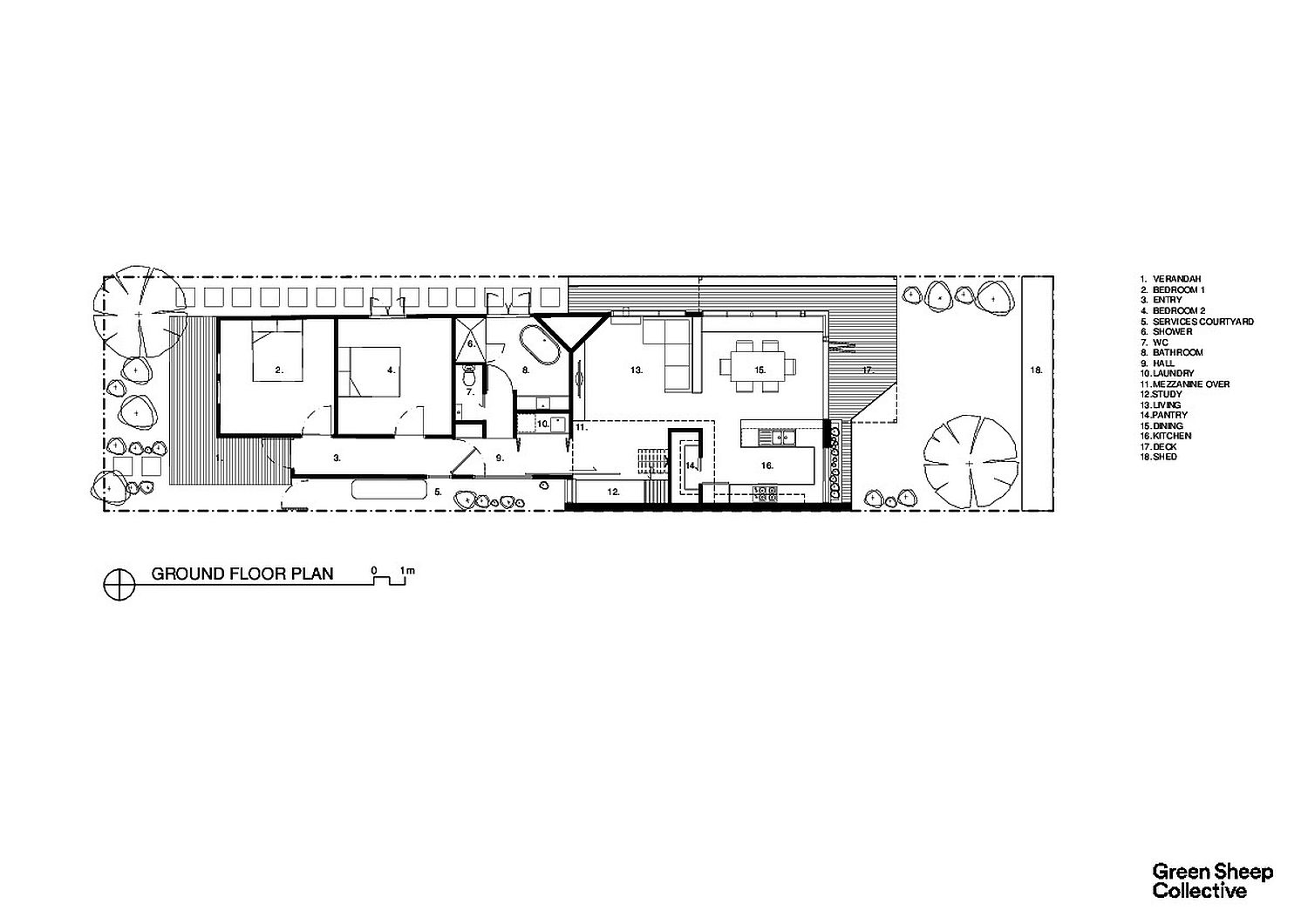 Liked the story? Share it with friends.