As one flips through some of the best lofts and apartments in Vancouver, it is industrial style that undoubtedly holds sway. But this lovely condo on Chilco Street moves away from the modern industrial craze and adopts a refined, Scandinavian style. Simplicity, a flood of natural light and a neutral color scheme are the trademark of this relaxing modern home with an all-white backdrop creating a feeling of spaciousness. The 732-sqaure-foot apartment makes most of every inch on offer even as the open living area with kitchen and dining in the corner acting as the social zone.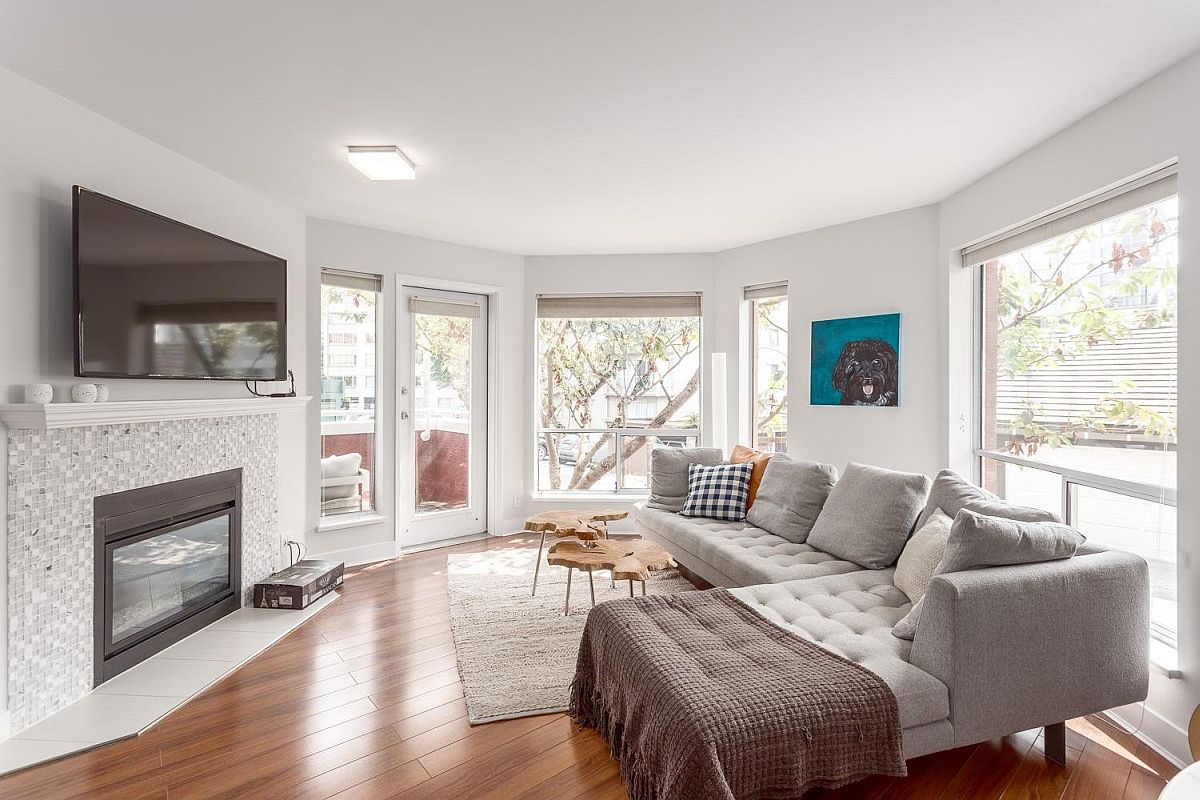 The condo is just a stone's throw away from the Stanley Park and a few blocks away from the hip English Bay beach and with one bedroom and one bathroom, it is indeed a perfect place for an urban couple. Originally built in 9186, the condo was completely renovated recently and a series of modern décor fixtures and state-of-the-art appliances give the interior a polished, functional appeal. The Scandinavian style interior also places emphasis on smart organization with the modest kitchen and the unique living space providing planet of storage space.
RELATED: Urbane Vancouver Loft Merges Remarkable Views with Refined Living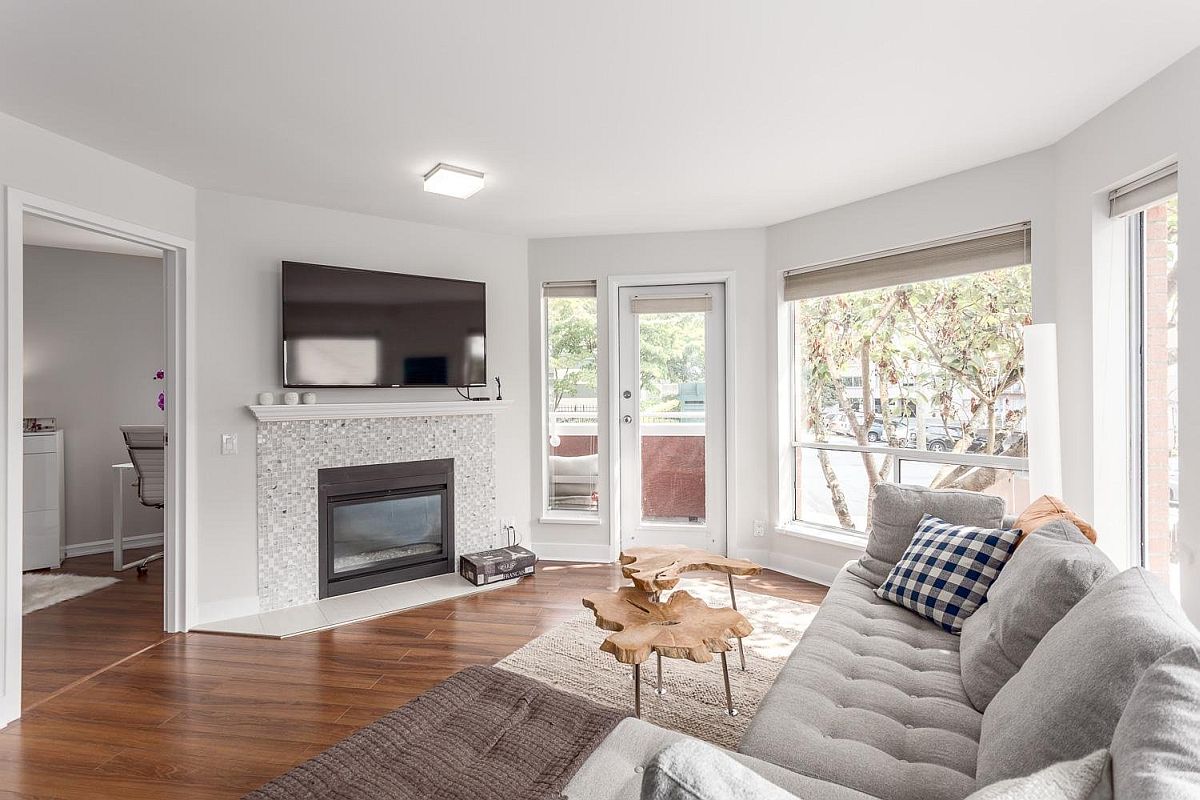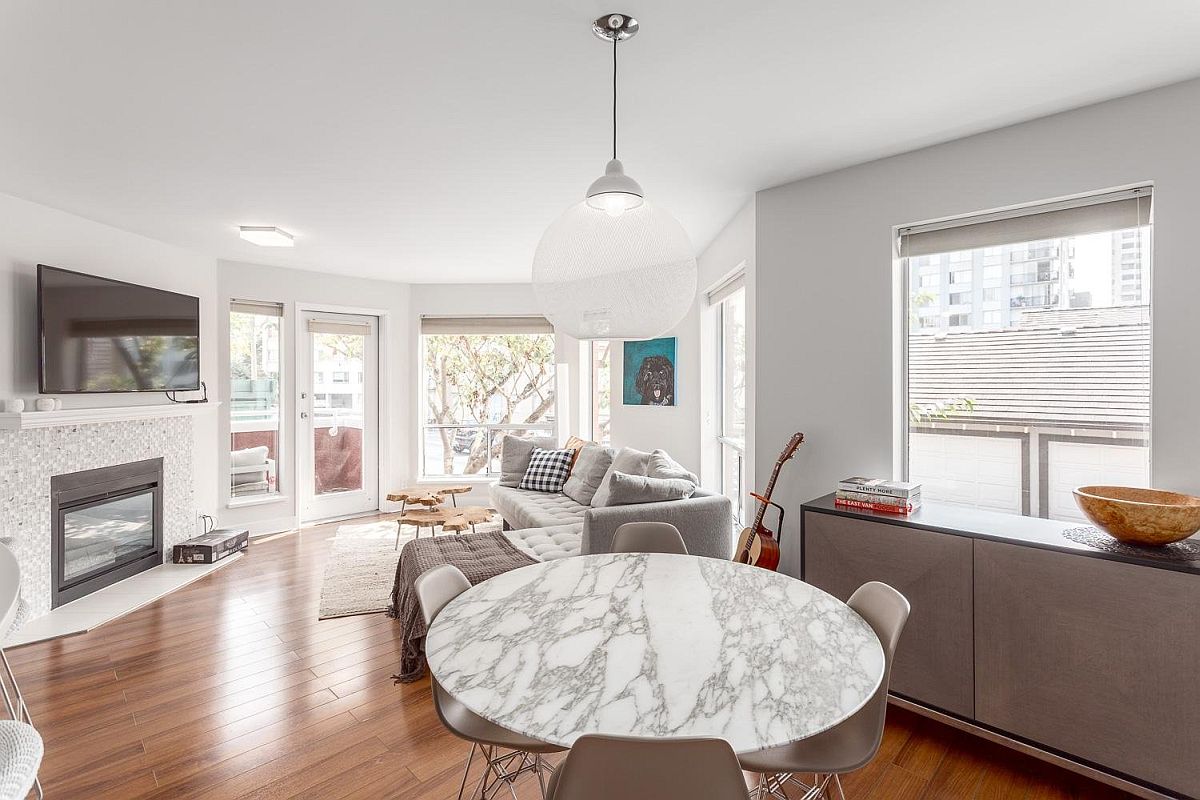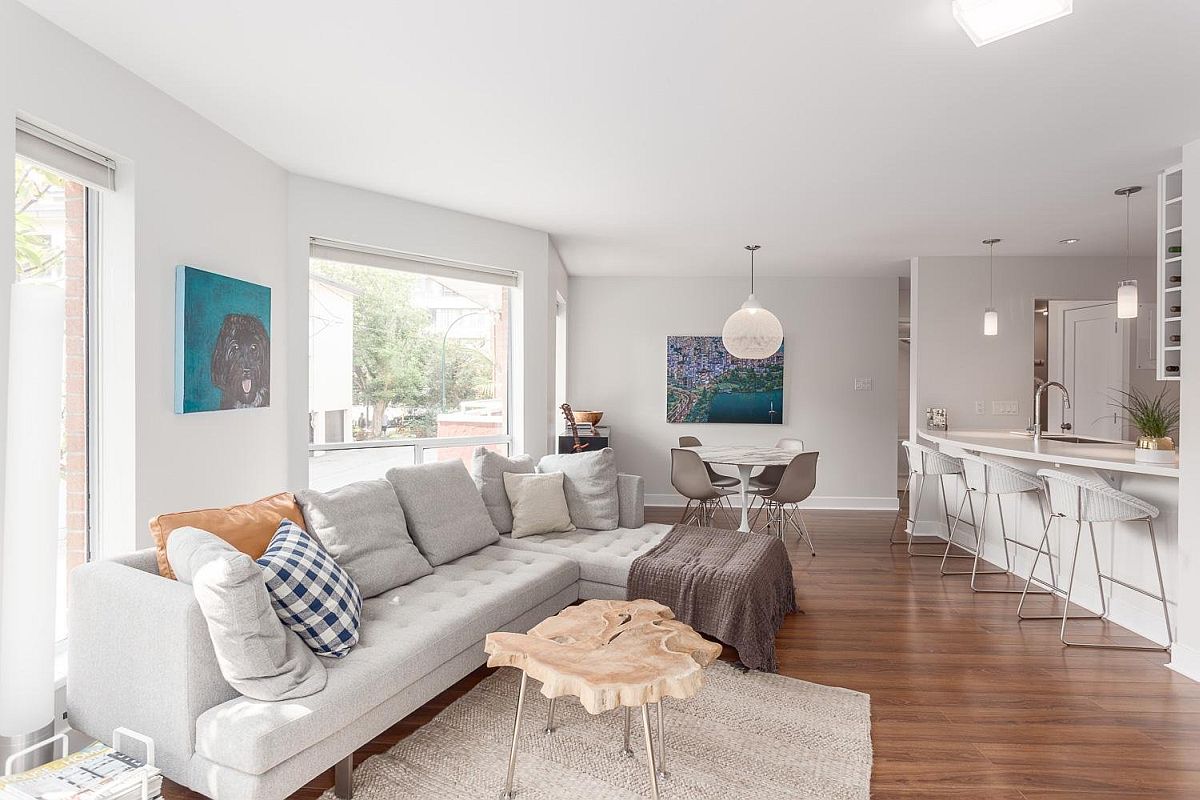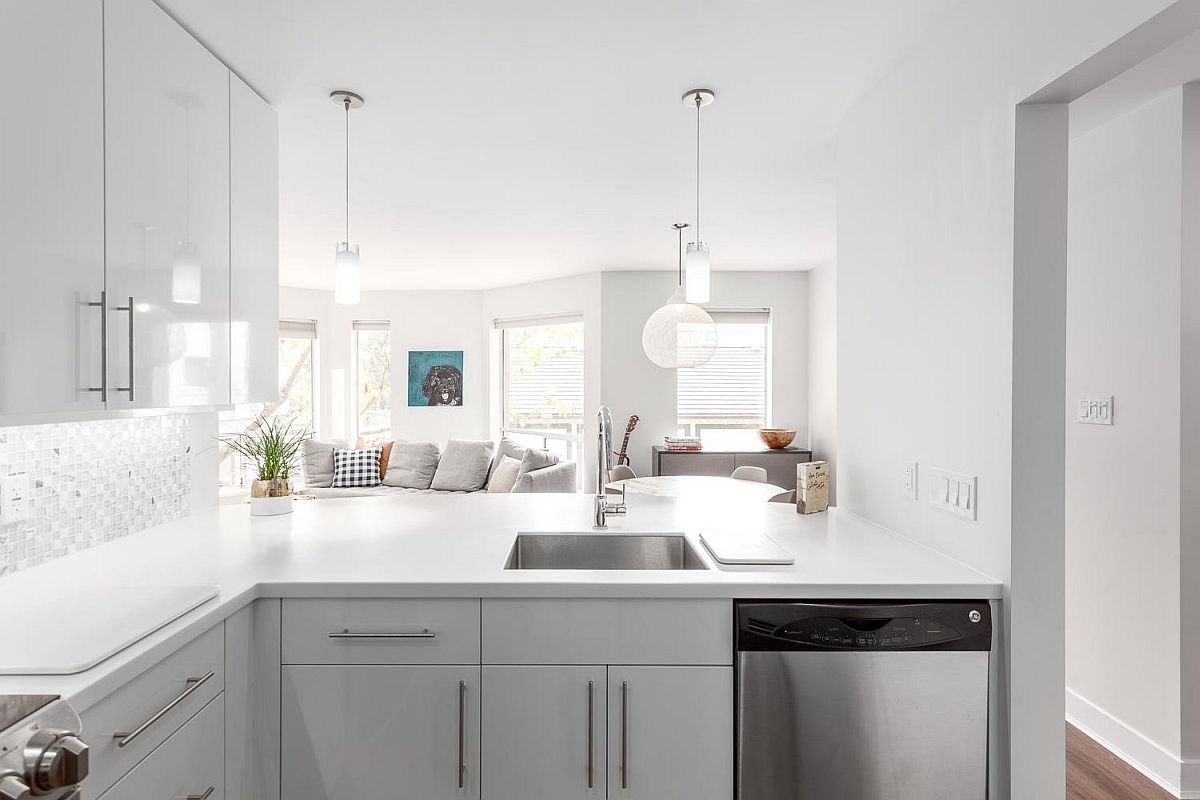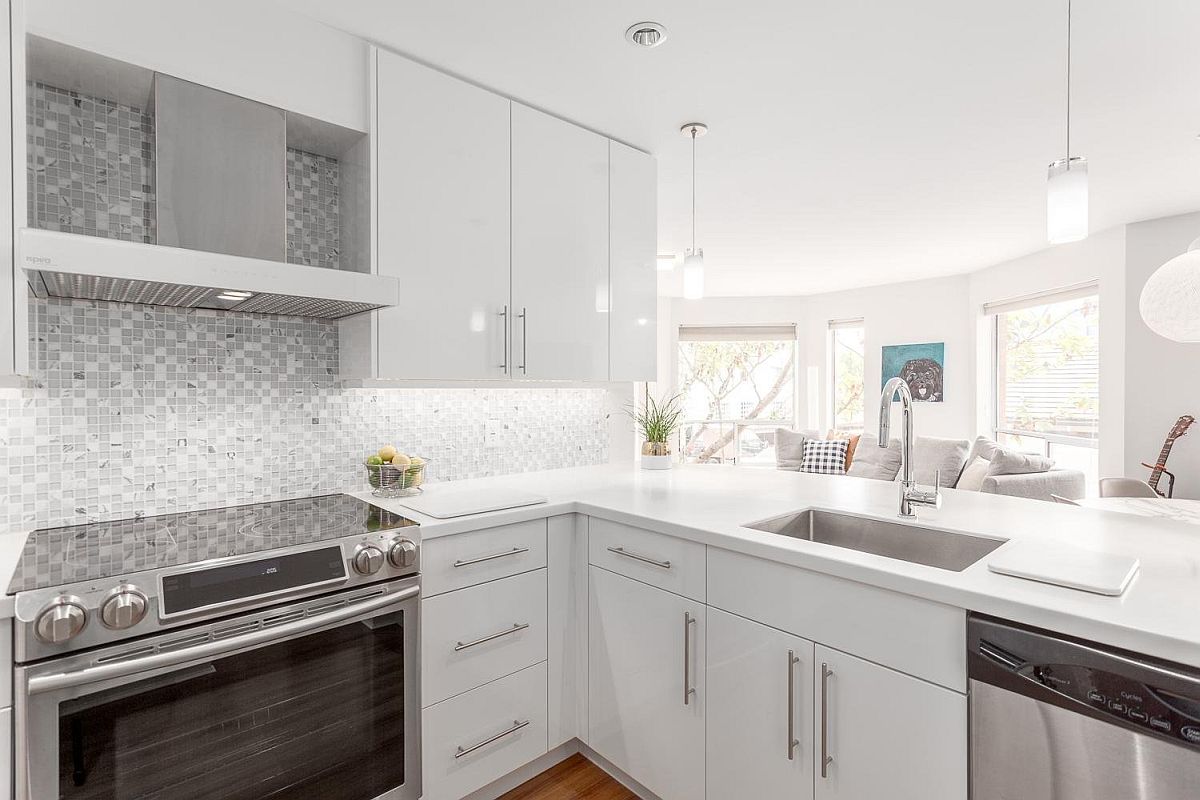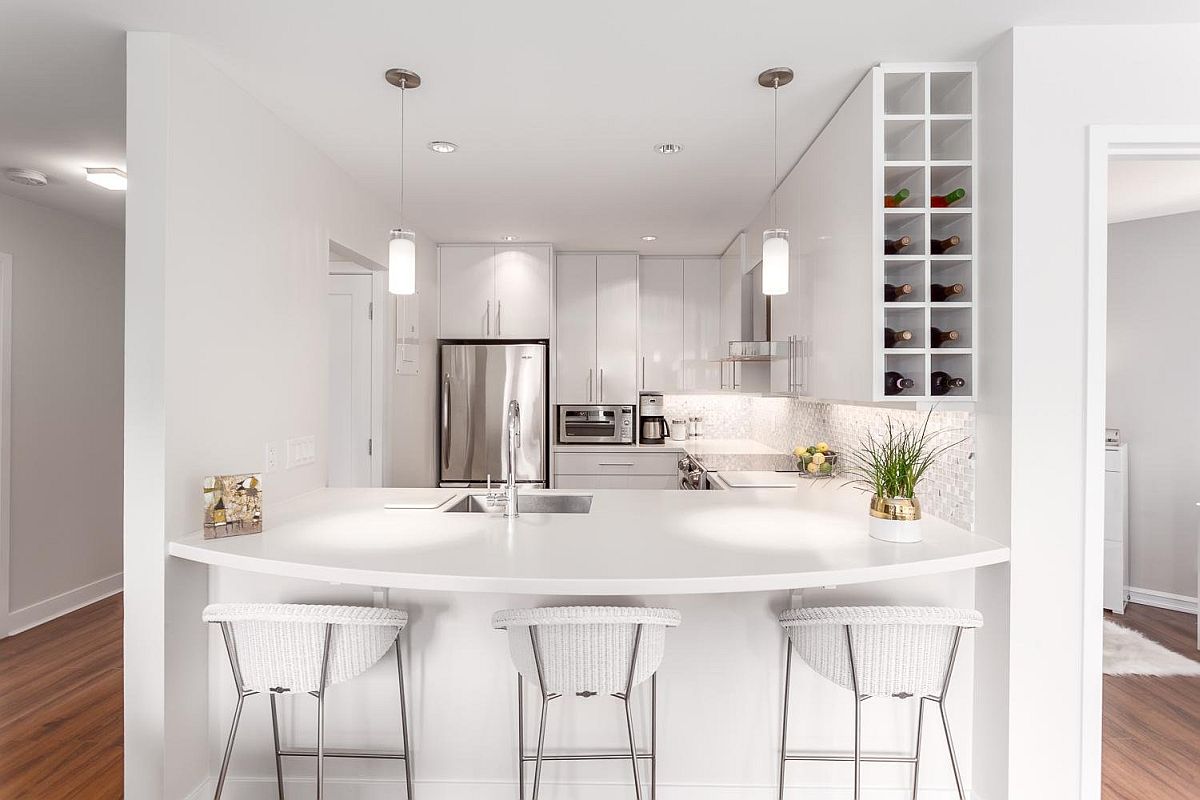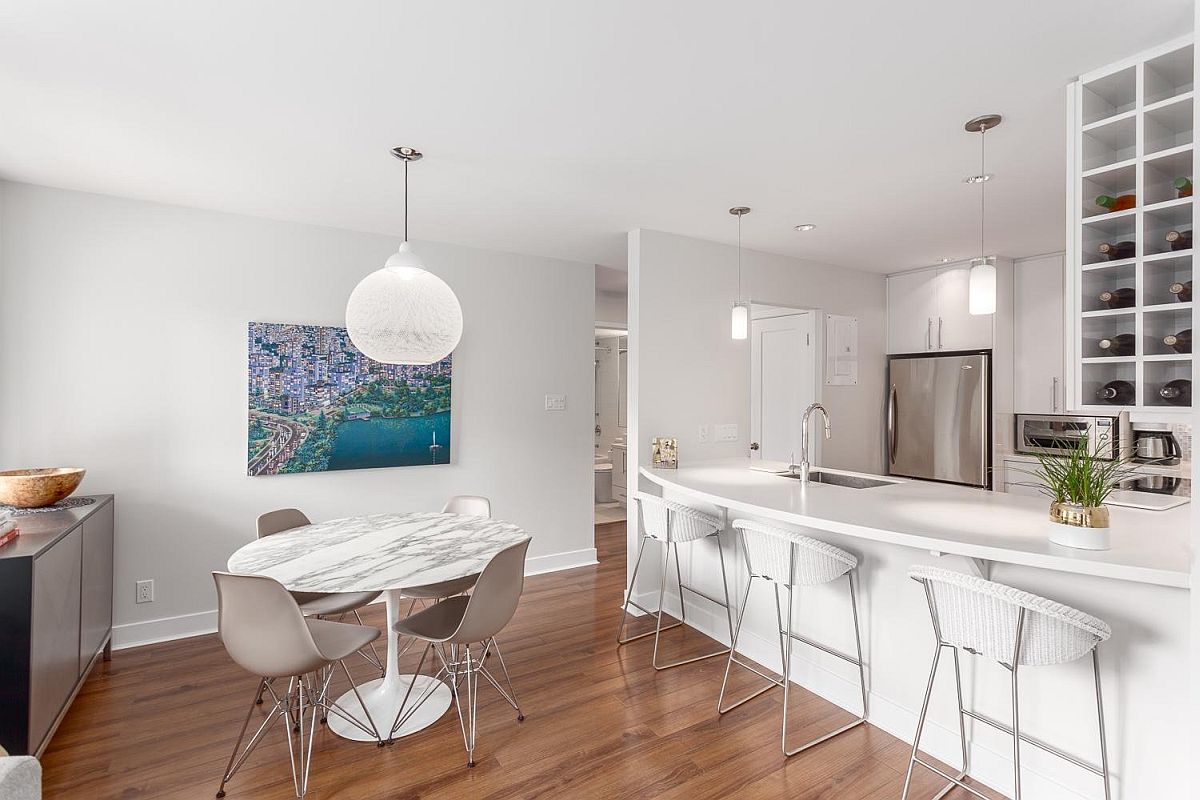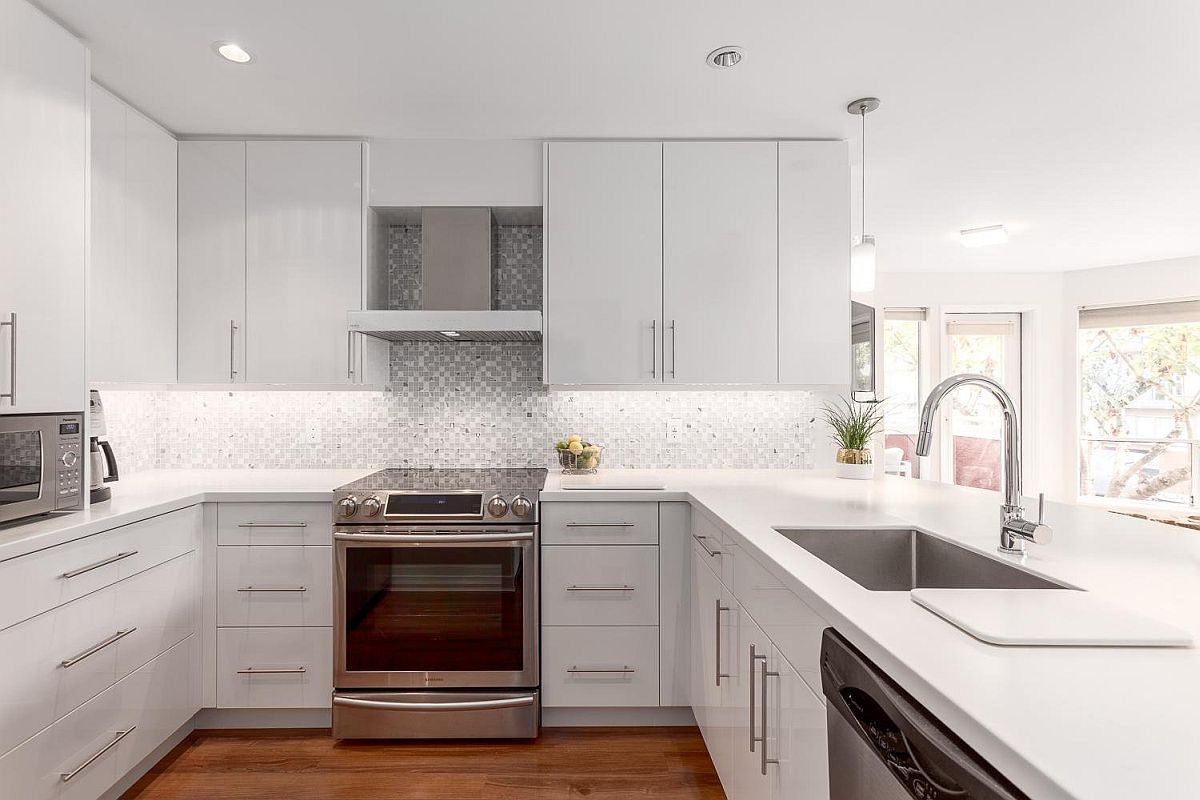 The all-white theme is continued in the bedroom with twin balconies and a small bathroom completing the exquisite makeover. Priced at $725,000, you can head over to Albrighton Real Estate if you are interested in making this your new home!
RELATED: Embracing Scandinavian Simplicity: Cozy-Chic Apartment in Gothenburg