As winter sets in and the festive season is in full swing, the mind conjures up images of snow-filled slopes, cozy mountain retreats and a picture-perfect holiday filled with good food and great company. The majestic and enchanting Ptarmigan Residence in Vail, Colorado epitomizes this vision of happy holidays surrounded by unspoiled nature and an access to some of the best ski slopes on the planet! Designed by Suman Architects, this beautiful residence showcases a perfect alchemy of contemporary and rustic styles, with the aesthetics of a traditional mountain home coupled with modern ergonomics and comfort.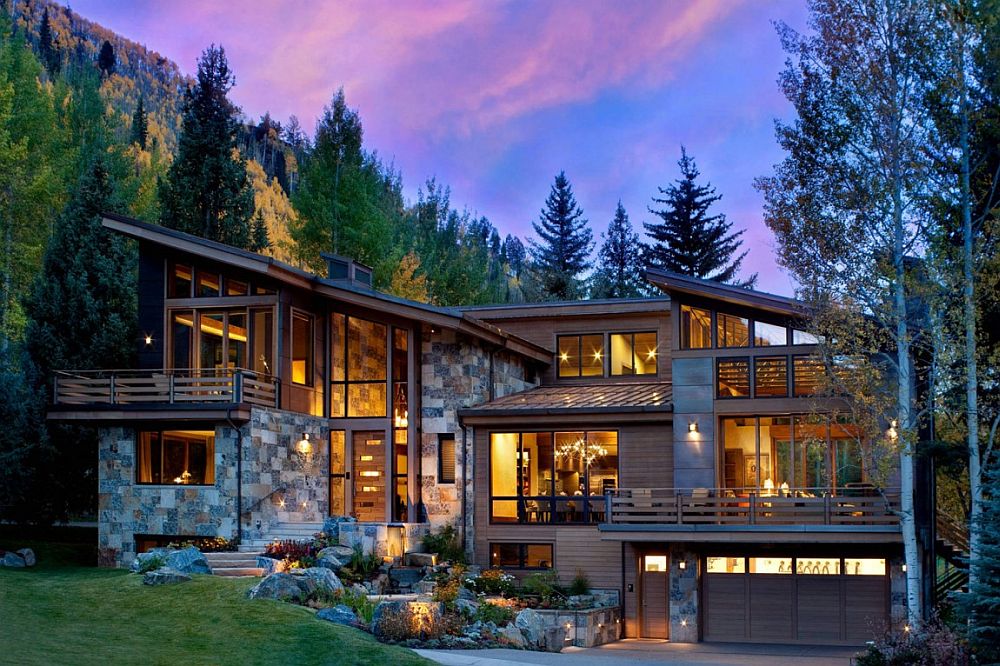 This blend of rustic and modern overtones seems to be the most popular cocktail when it comes to design styles for vacation homes and idyllic escapes set in the mountainous outback of Colorado. The exterior with its natural dry-stack stone, copper paneling and clear cedar siding paints a pretty picture with fascinating shades and vibrant elegance. The standing seam copper roof enhances the timeless appeal of the dreamy house, even as sweeping living spaces and comfy décor welcome you indoors while the designers aim to surprise you at every turn with mesmerizing features like the fireplace wall in Colorado sandstone and split brownstone.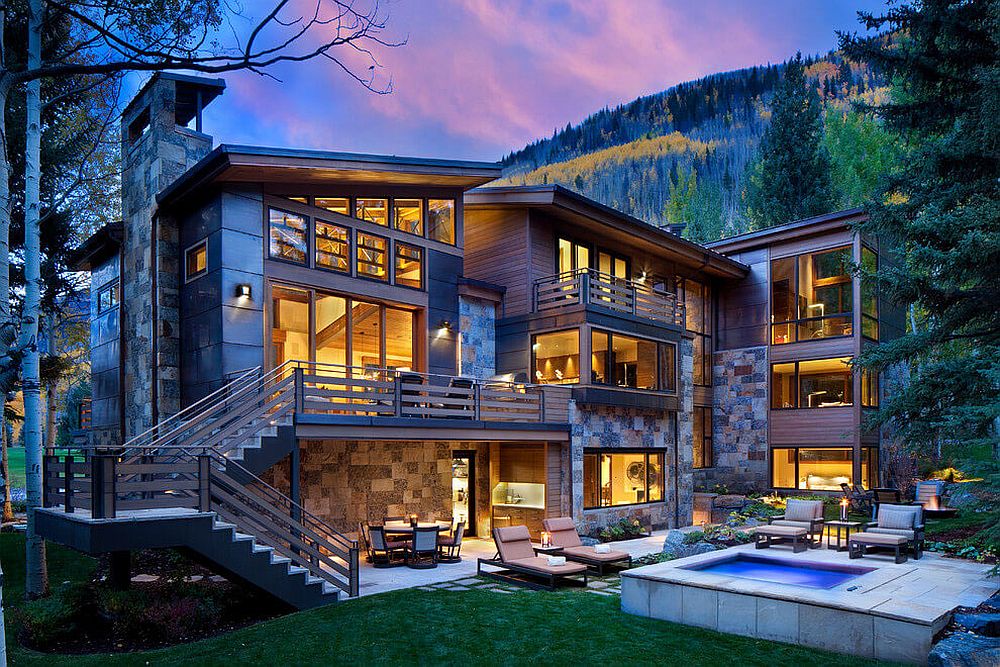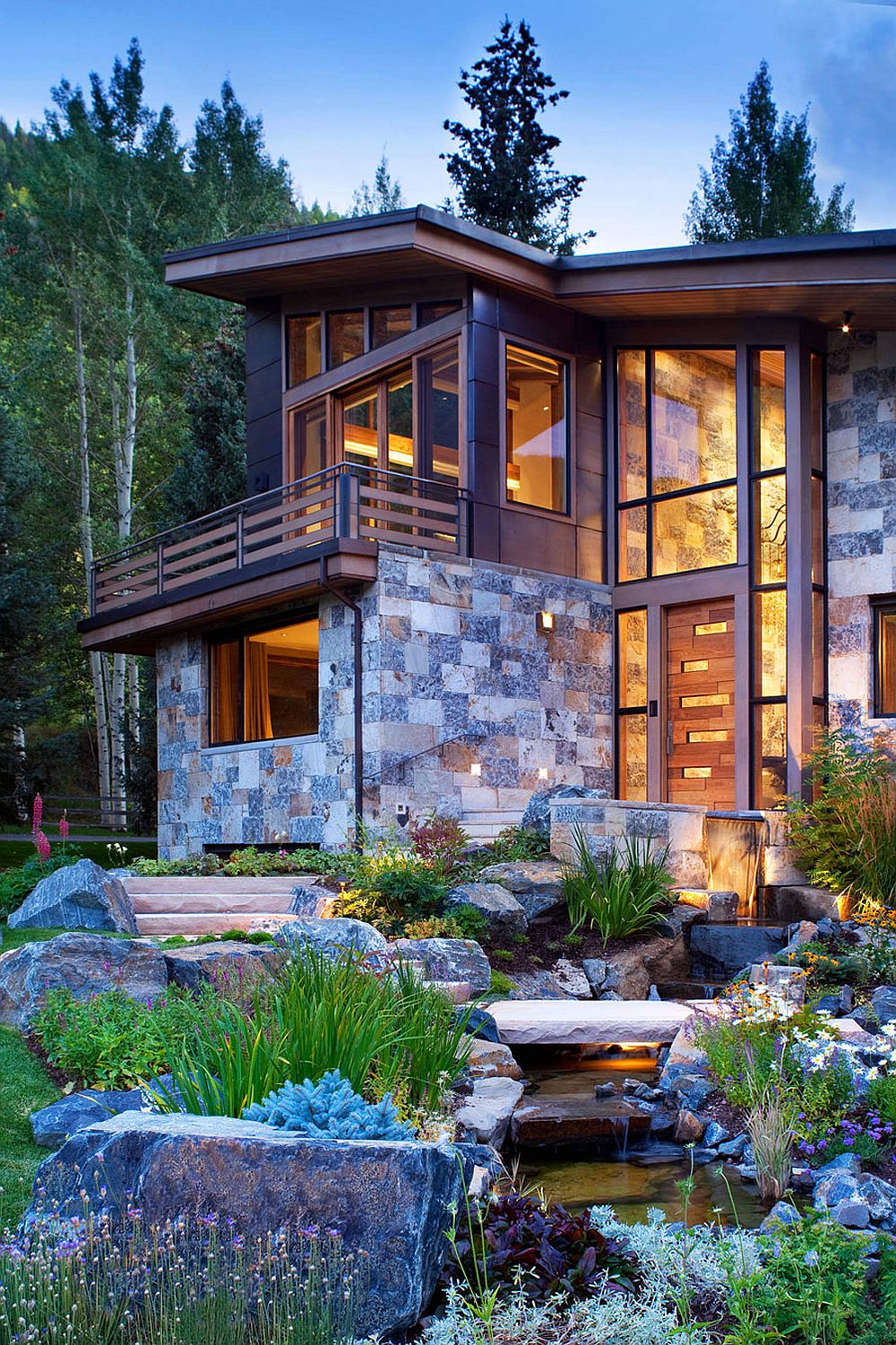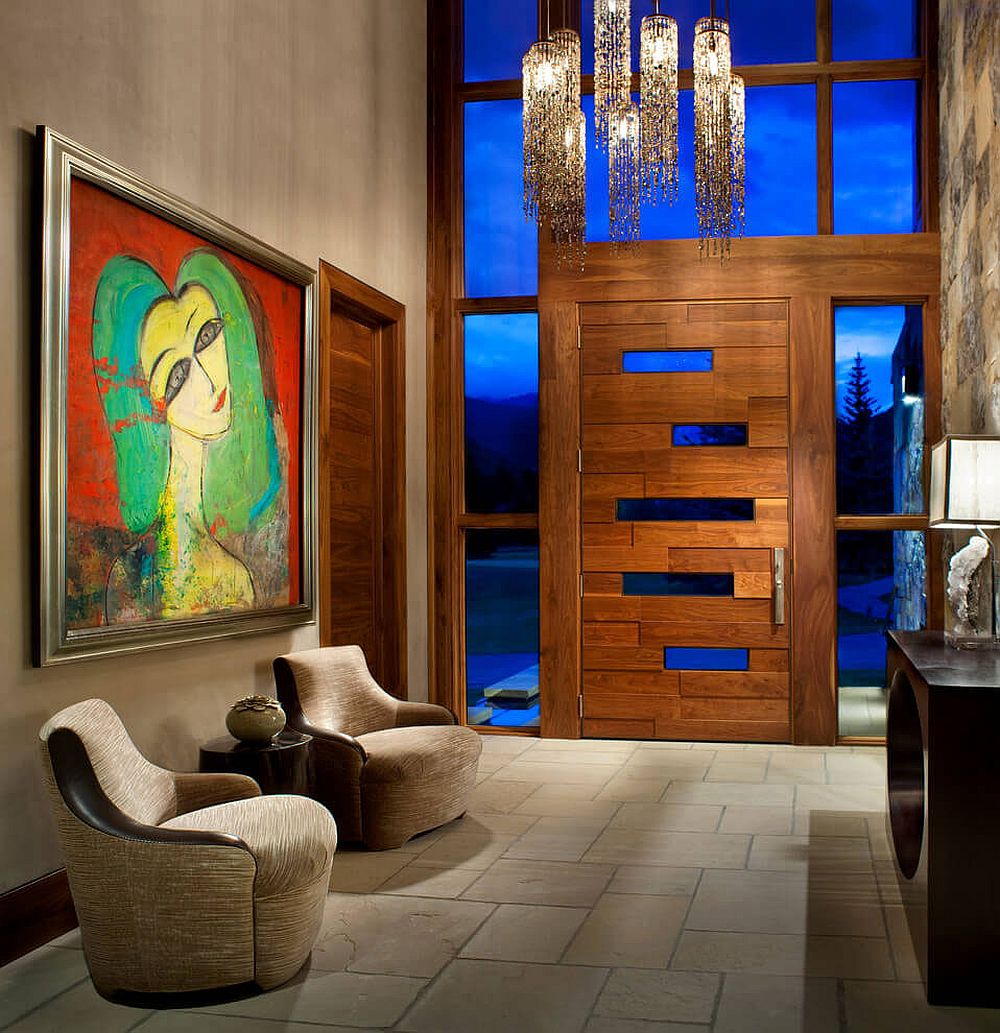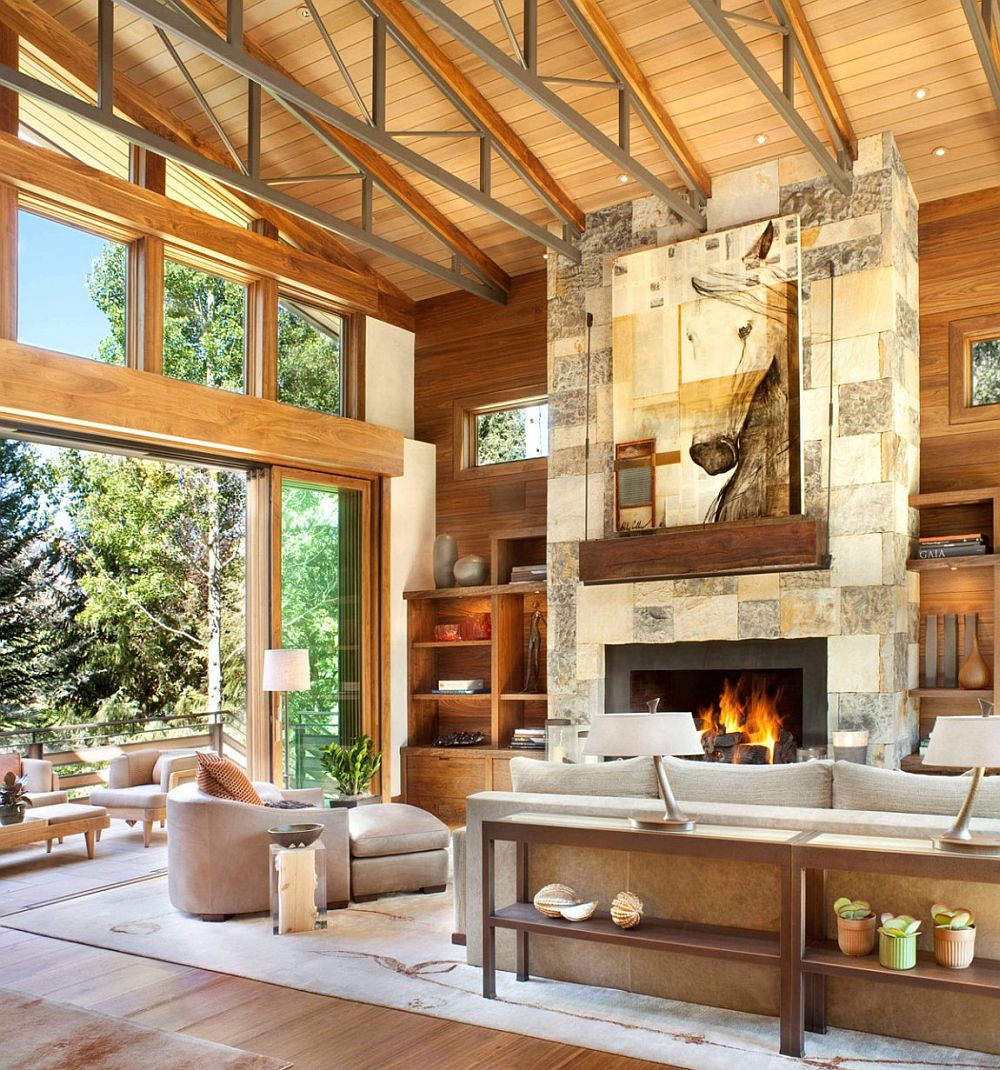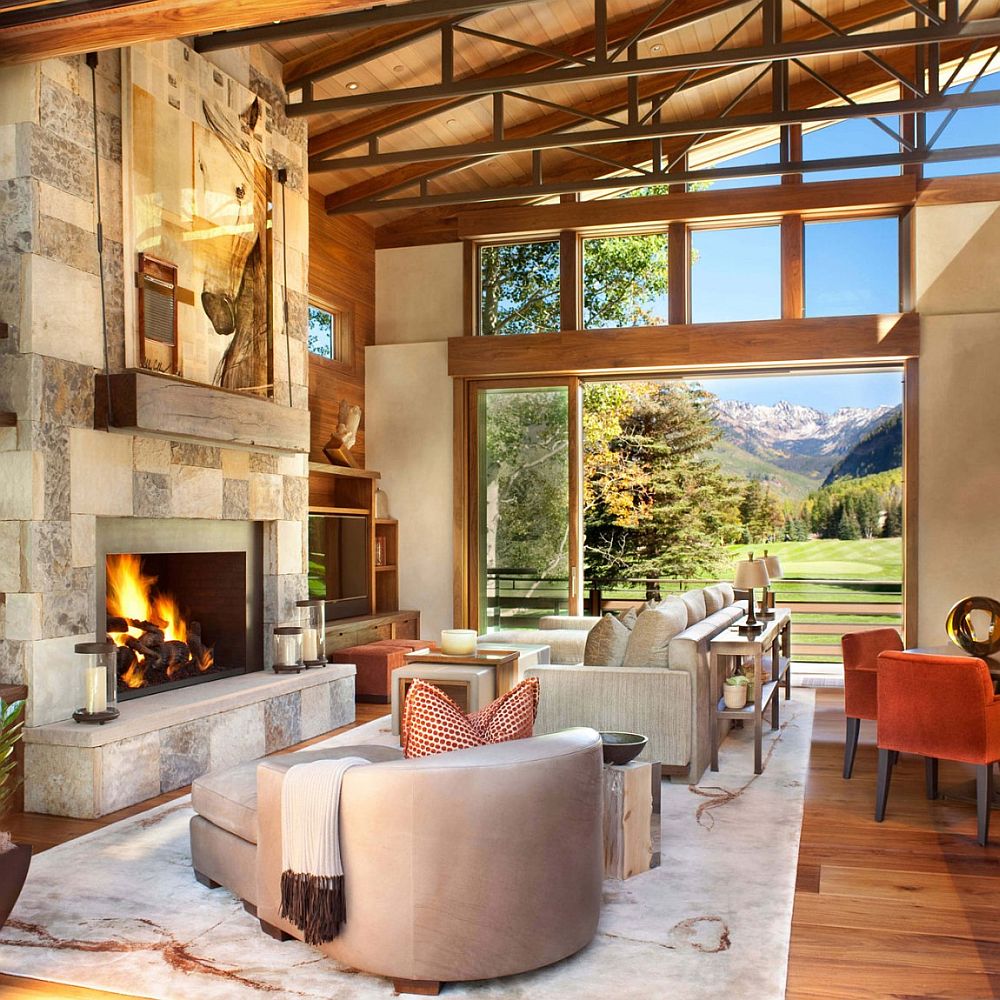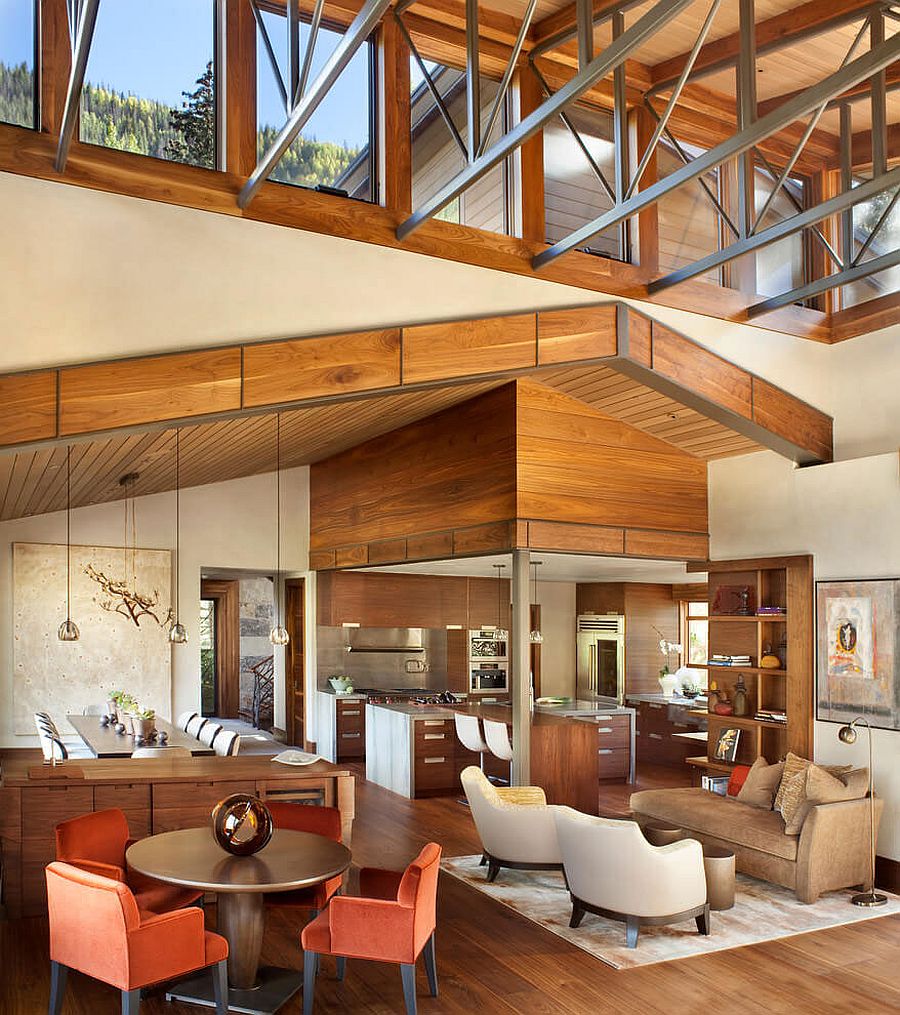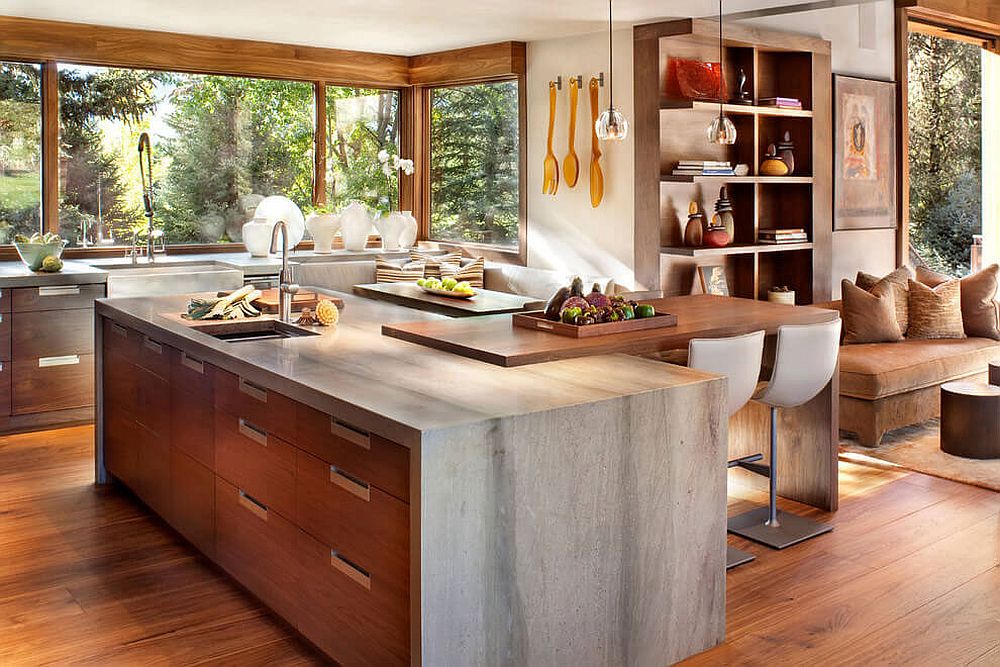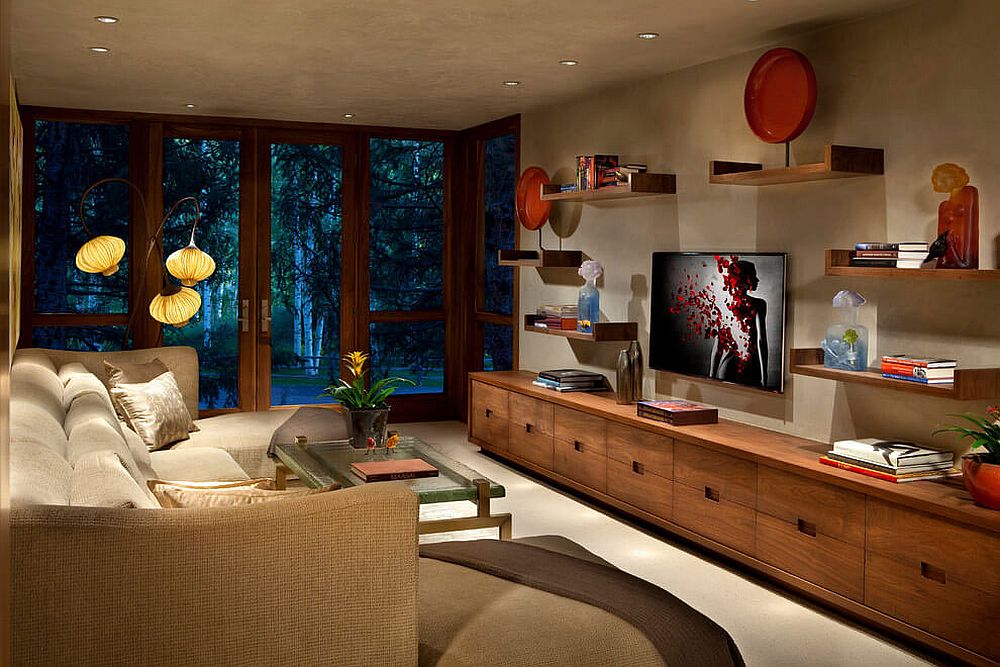 This remarkable fireplace in the living room not only seems connected with the ever-changing hues of the landscape outside, but also complements the large piece of wall art perfectly. Every little detail is curated carefully and nothing is an accident here, as each section of the house utilizes varying materials such as American Walnut, Cedar and Oak. The rustic bathrooms, powder room and family area combine effortlessly with the more modern kitchen, bedrooms and living areas.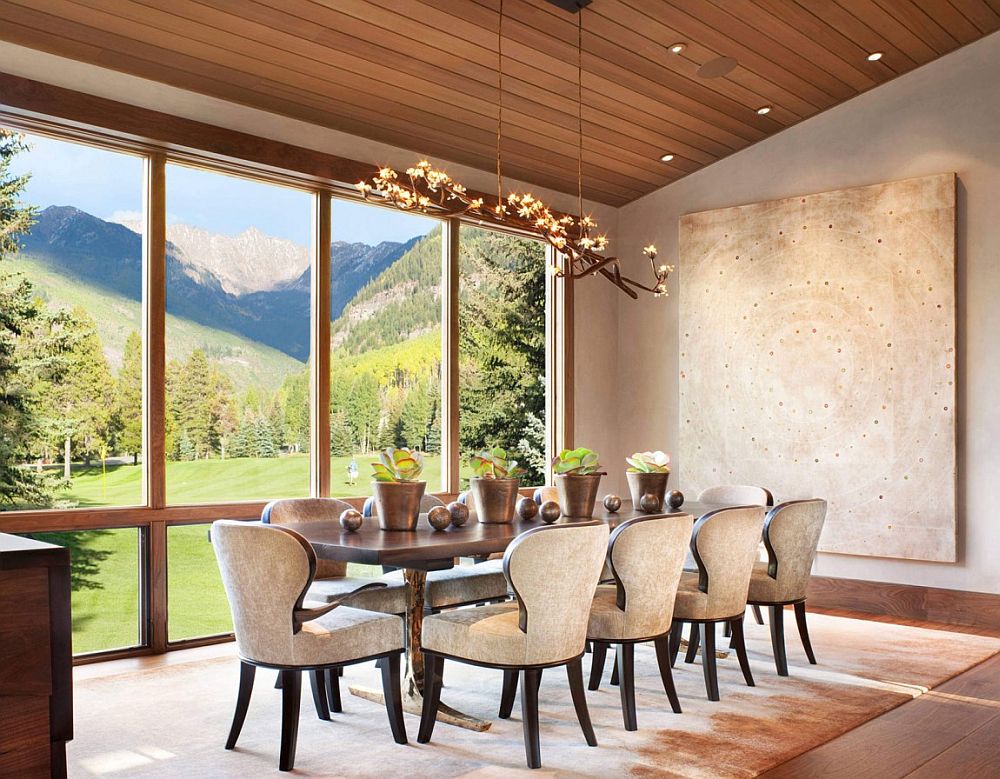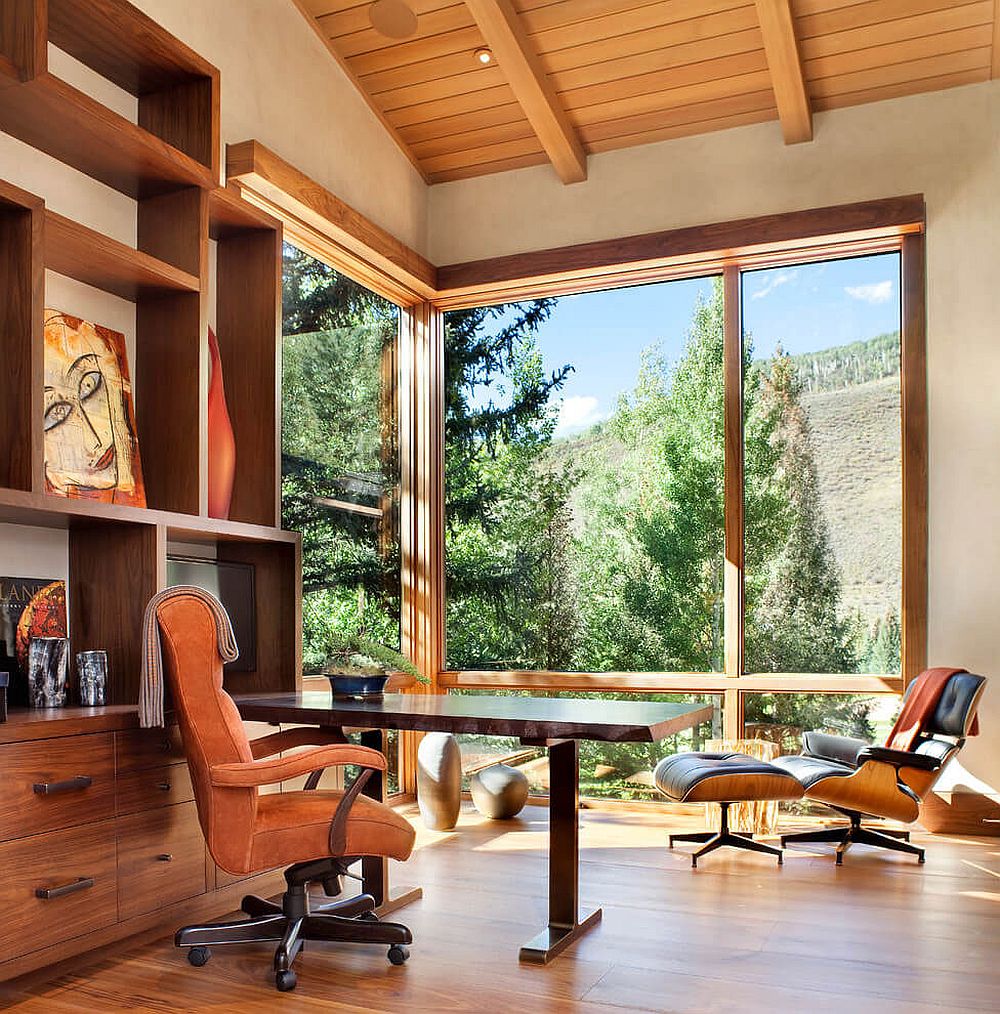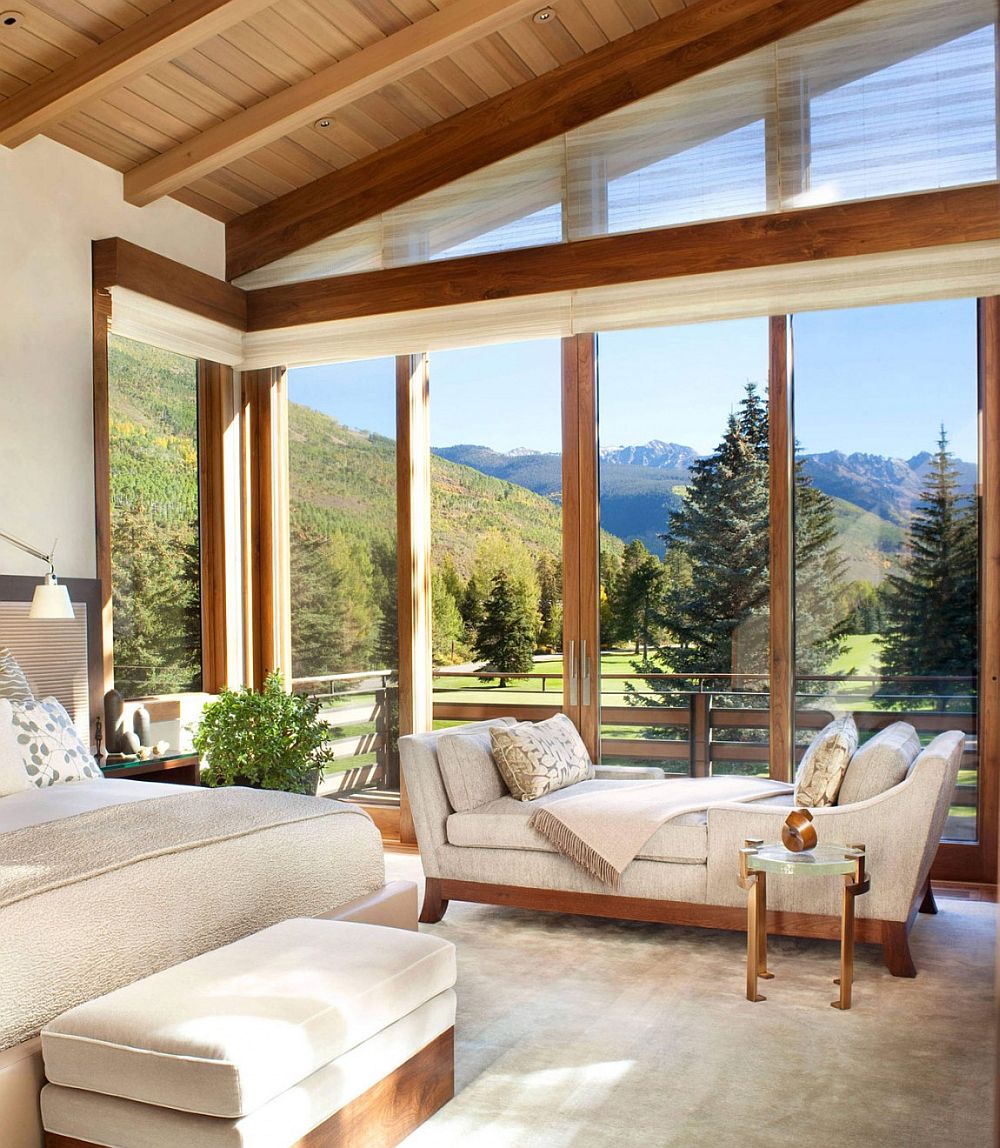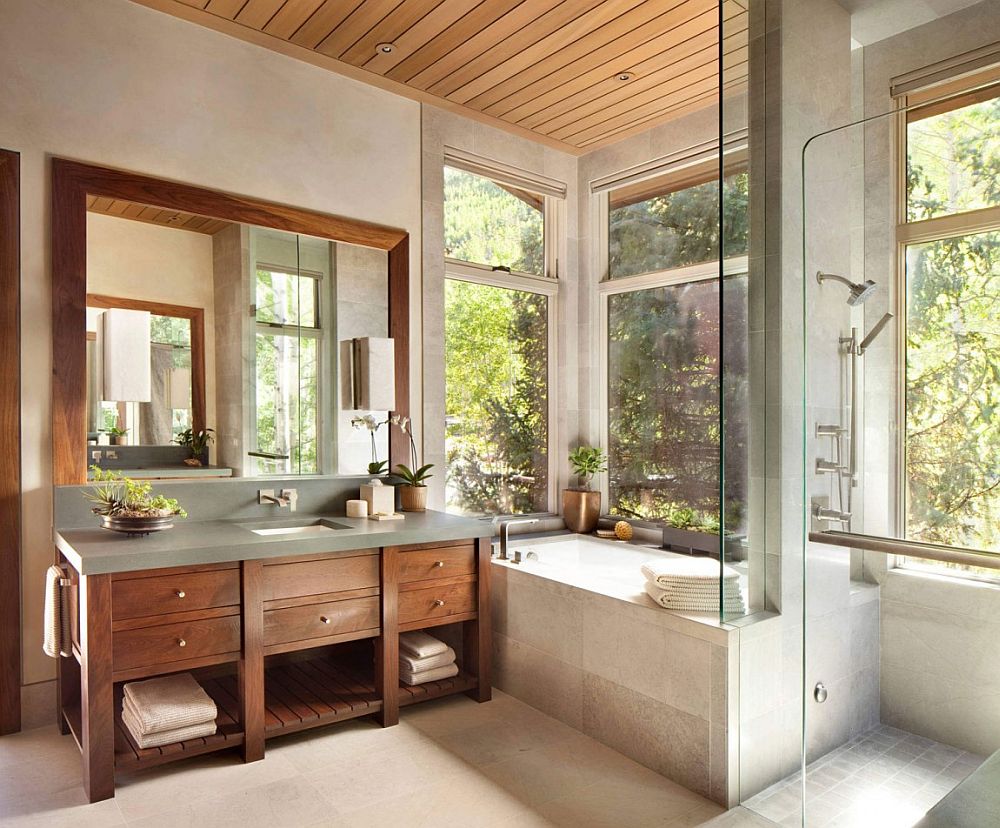 Large windows bring the dramatic views into every room, and anyone who has been to Colorado on a ski trip or holiday will immediately realize the ease of access that this home offers to some of the best holiday spots in the region. Custom décor from Associates III and marvelous lighting complete this spellbinding getaway.