In the spirit of Thanksgiving, it feels appropriate to thank the many designers whose craft, integrity, foresight and vision have improved and enhanced the environments in which we live, work and play. Given the untold number of remarkable design names, this article highlights just ten leading lights.
Charles and Ray Eames
I would like to thank Charles and Ray Eames for the sheer enormity of their design bounty, their prescience, wisdom and tenacity. The many works created by this unique duo have afforded the world with a design legacy that is rightly admired, coveted and cherished. From the Eames Lounge Chair and Ottoman – a modern-day symbol of luxury – to the multifunctional plastic armchairs and side chairs, the Eameses were especially adept at crafting the perfect seat.
Lounge Chair and Ottoman.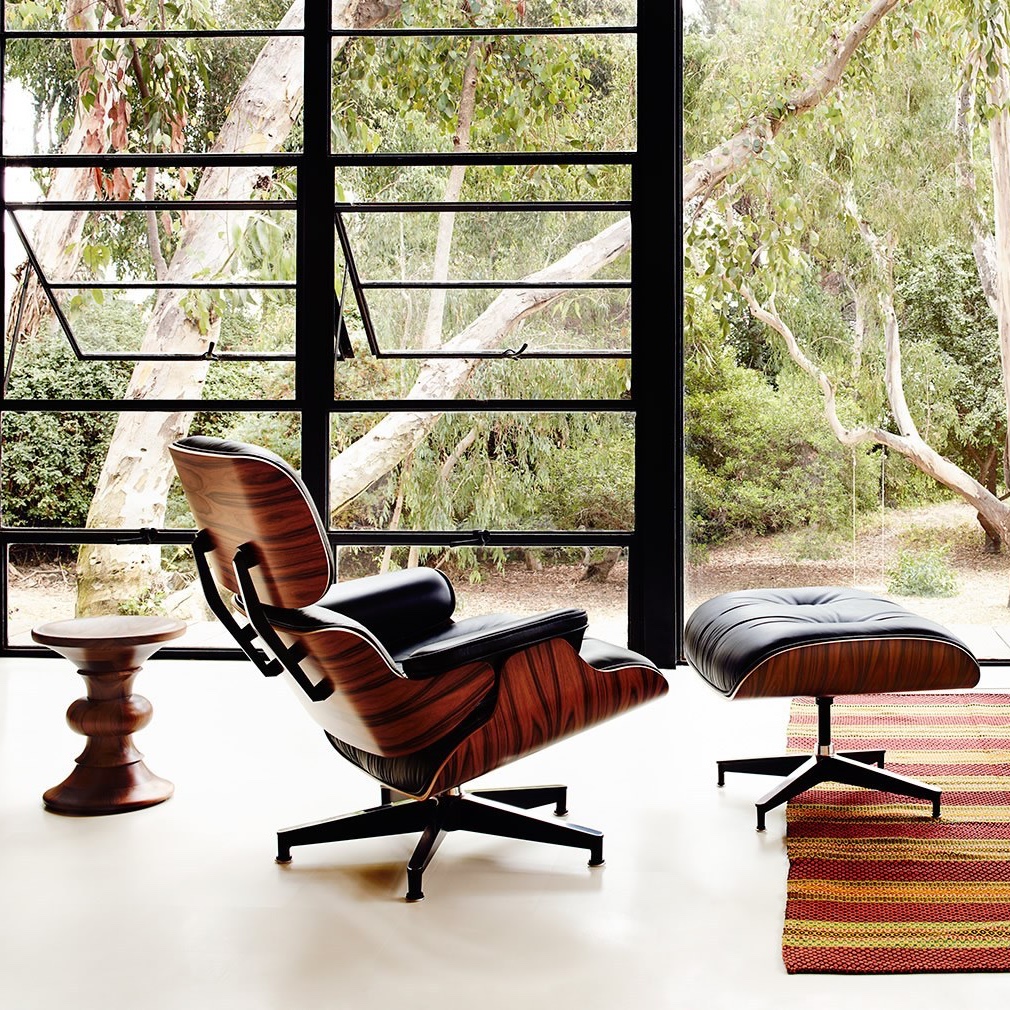 Moulded plastic armchair.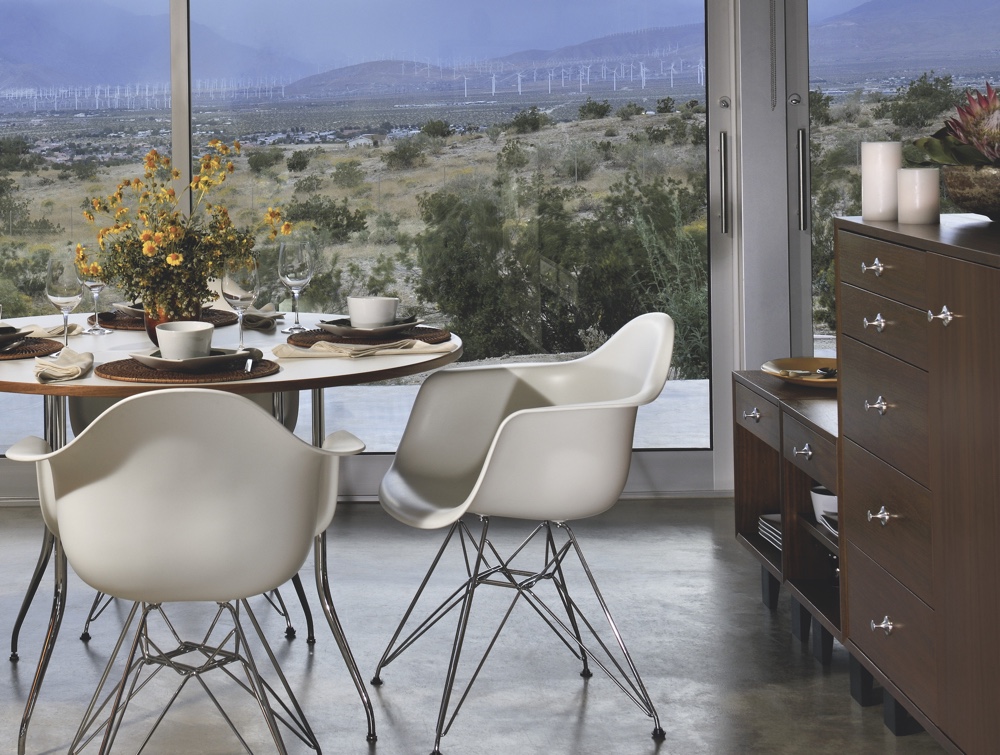 Moulded plastic side chair.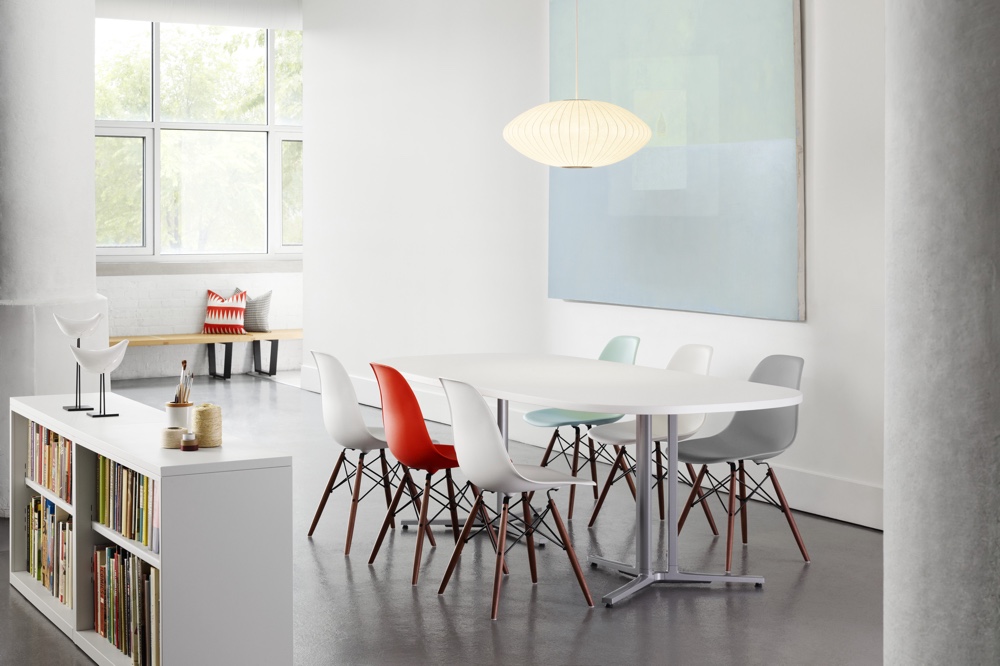 Images © 2015 Herman Miller, Inc.
Eileen Gray
I would like to thank Eileen Gray for her creative prowess and ability to stand firm in a design world dominated by men. Alongside her contemporaries, names such as Le Corbusier and Mies Van Der Rohe, Gray is one of the chief architects and designers who defined modernity in the early 20th Century. (Source: The Irish Times) Eileen Gray chose to stand alone and refrained from being part of any 'movement'. Instead her style was a distinctive, expressive and lavish take on industrially produced materials and geometric forms.
Bibendum Chair.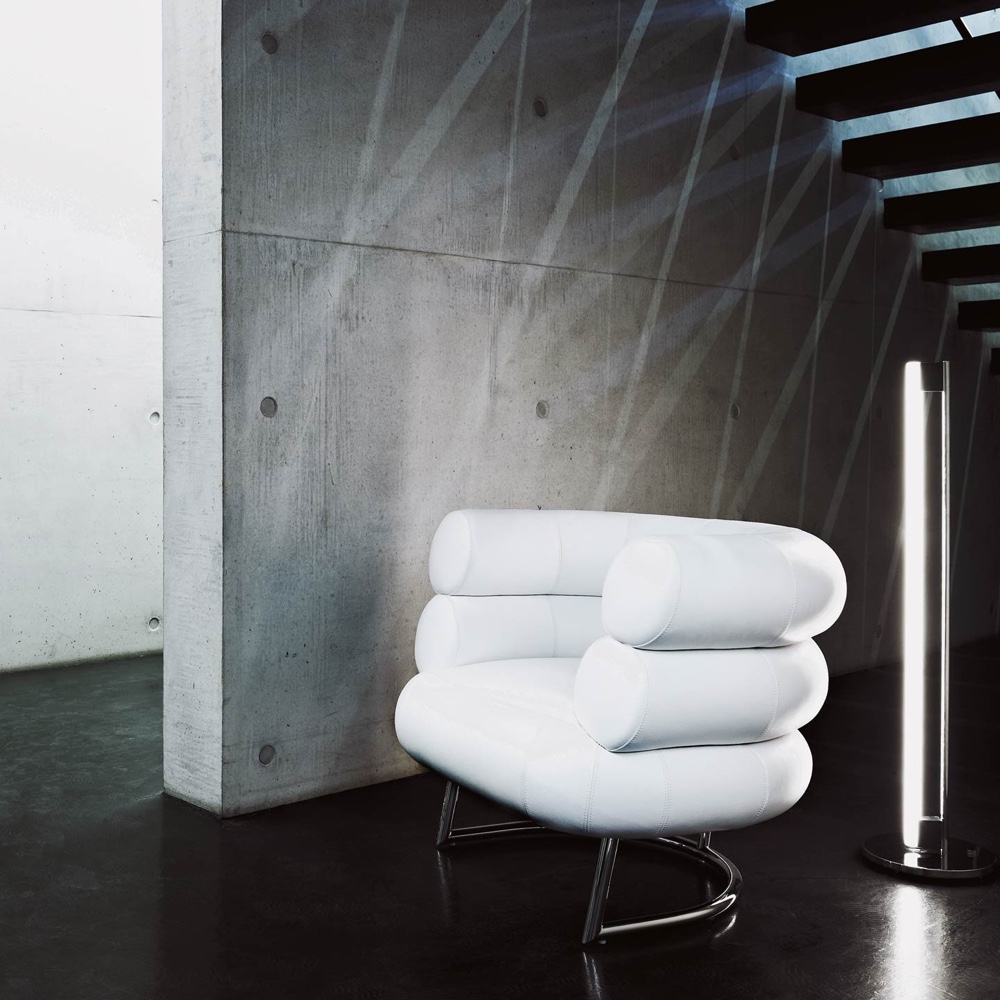 E1027 Side Table.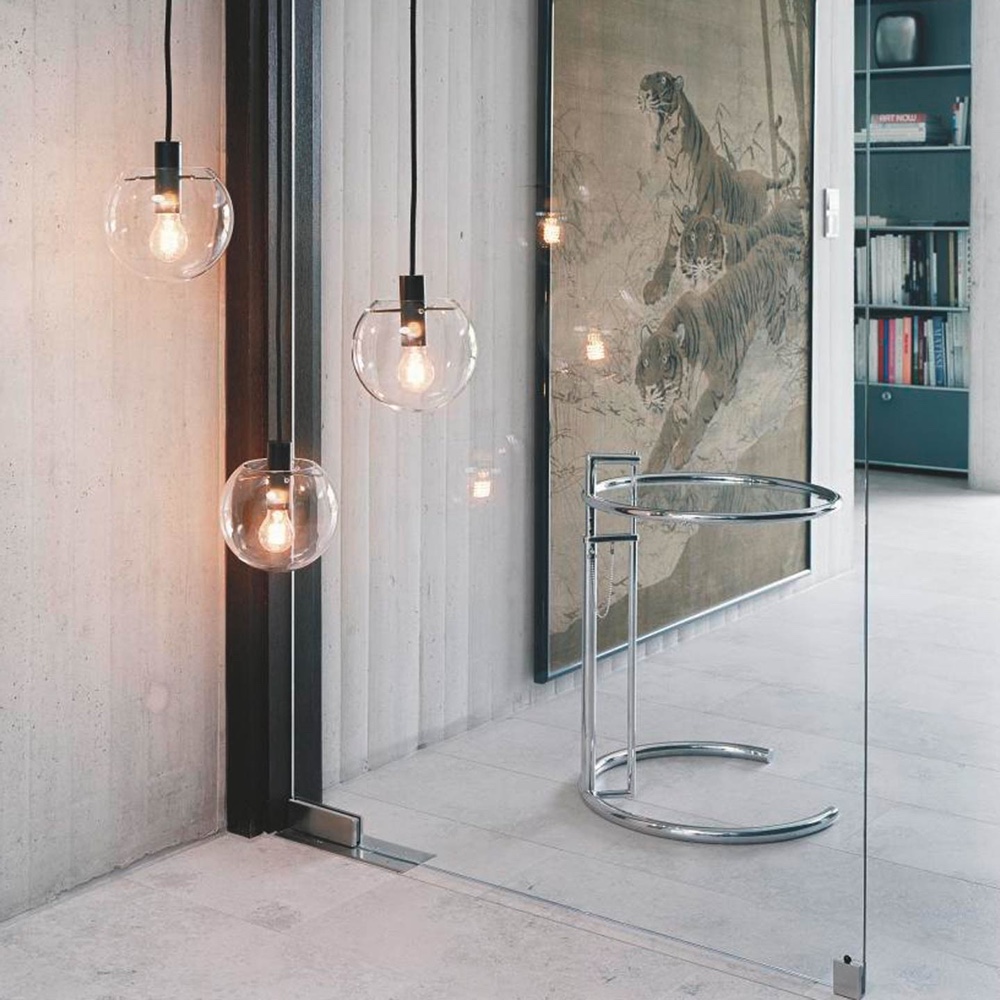 Images © 2015 Aram.
Kaare Klint
I would like to thank the Danish architect and furniture designer Kaare Klint who is heralded as the founding father of modern Danish furniture design. Klint's 1915 Faaborg Chair was the first modern Danish design classic. His 1933 Safari Chair – one of the world's first 'flat-pack' pieces – has stood the test of time. An easy chair for those on the move, it can be assembled and disassembled without tools. Genius.
Faaborg Chair.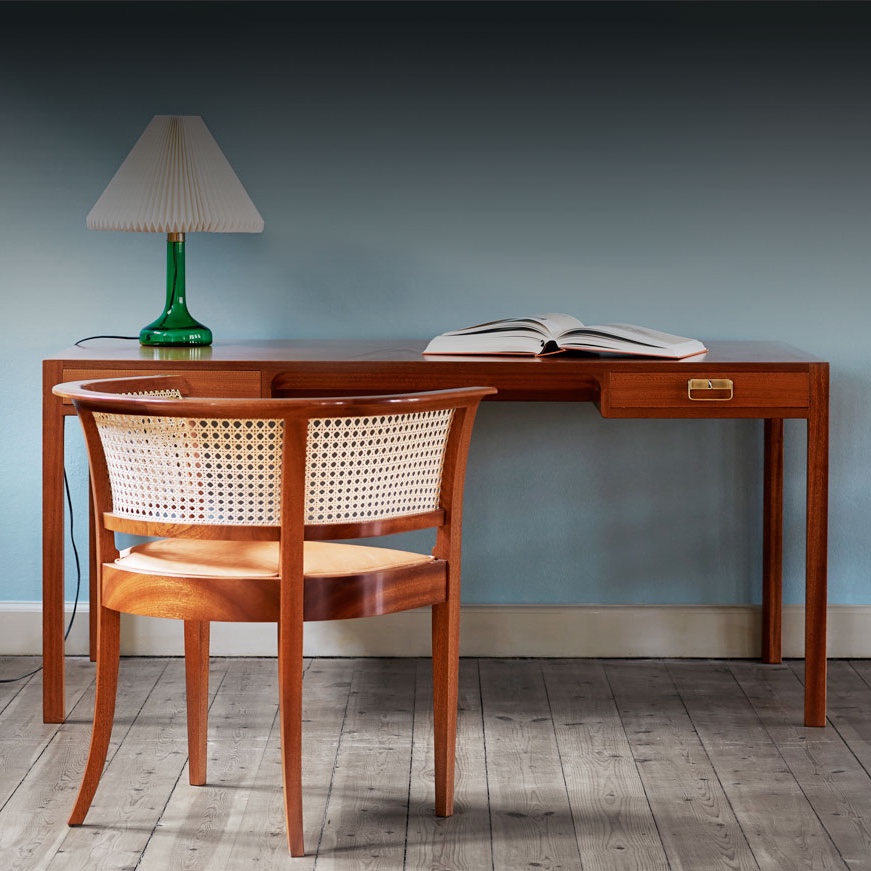 Image © Rud. Rasmussen's Snedkerier.
Safari Chair.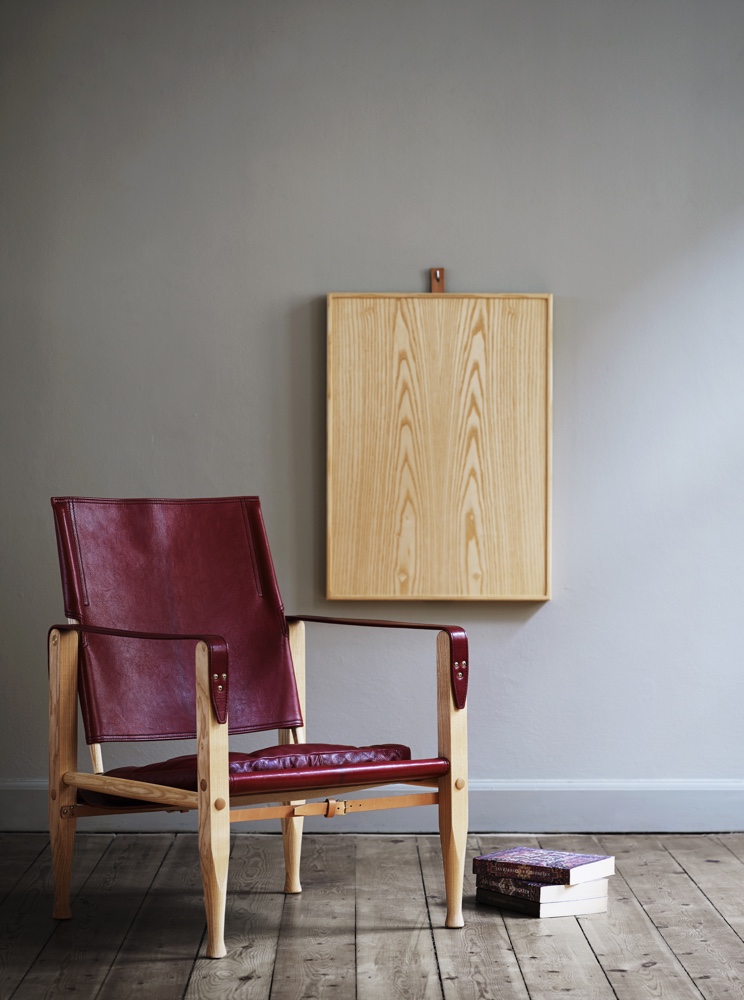 Image © Carl Hansen & Søn.
Hans J. Wegner
I would like to thank Hans J. Wegner, who made his first chair at the age of fifteen and at his passing on 26 January 2007, had produced over 500 chairs, many of which are celebrated icons of modern design. Wegner was integral to the Danish Modern movement and a leading figure in 'Organic Modernism'. His designs combined complex woodworking techniques with sculptural, organic forms, something clearly evident in 1963's Shell Chair – arguably Wegner's finest modern design (and this writer's best-loved chair). Wegner's Wishbone Chair is often regarded as his most venerable chair design. With its trademark Y-shaped back, this unmistakably classic Wegner chair has been in steady production since 1950.
CH07 Shell Chair.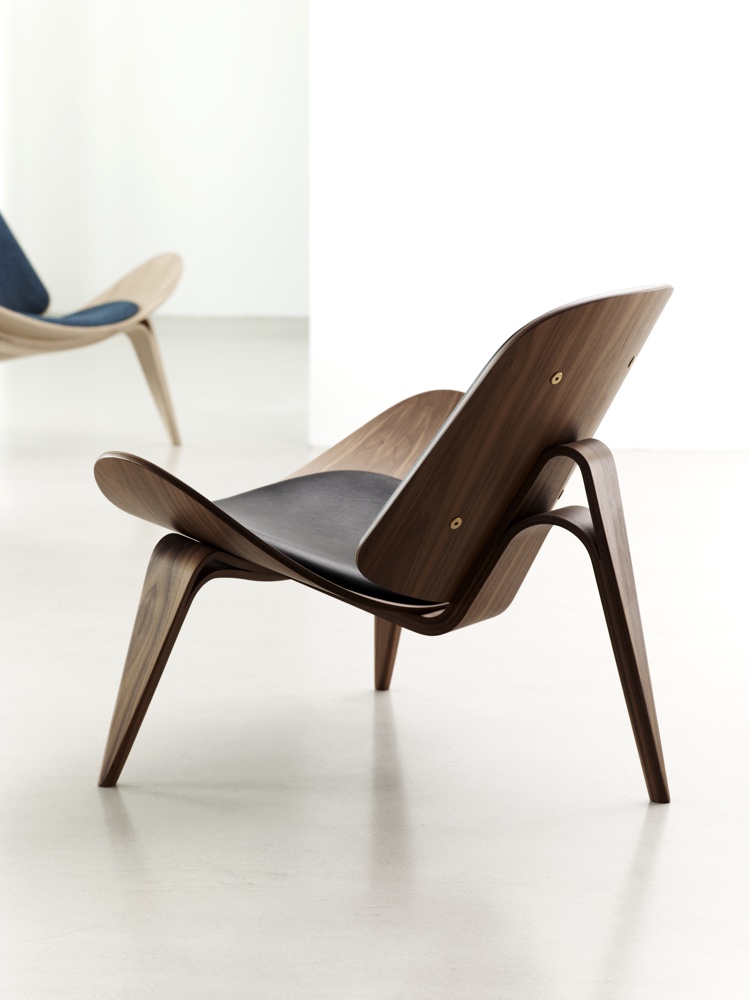 CH24 Wishbone Chair.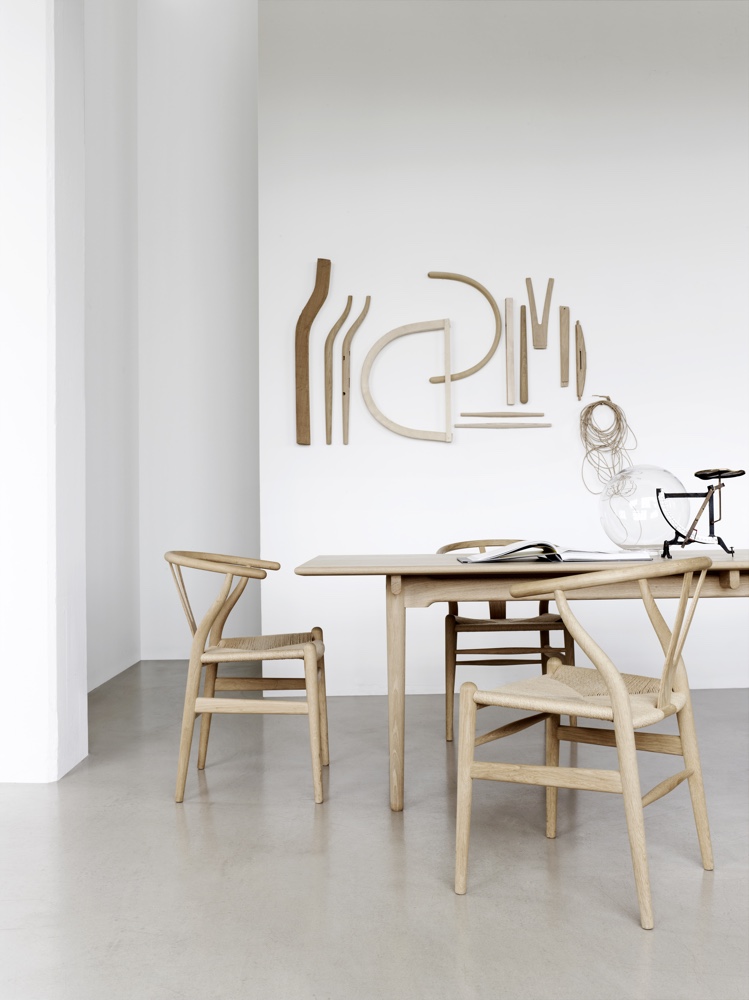 Images © Carl Hansen & Søn.
Dieter Rams
I would like to thank Dieter Rams, the eminently clever German industrial designer, for his 606 Universal Shelving System and his ten principles for good design (among other things). Rams has been consistent in his concern for the urban environment, long before it was considered 'hip'. From a speech in 1976, he observed: "Everything interacts and is dependent on other things; we must think more thoroughly about what we are doing, how we are doing it and why we are doing it." (Source: "Design by Vitsœ") Rams believes in making products for intelligent and responsible users, not consumers. I can only concur.
606 Universal Shelving System.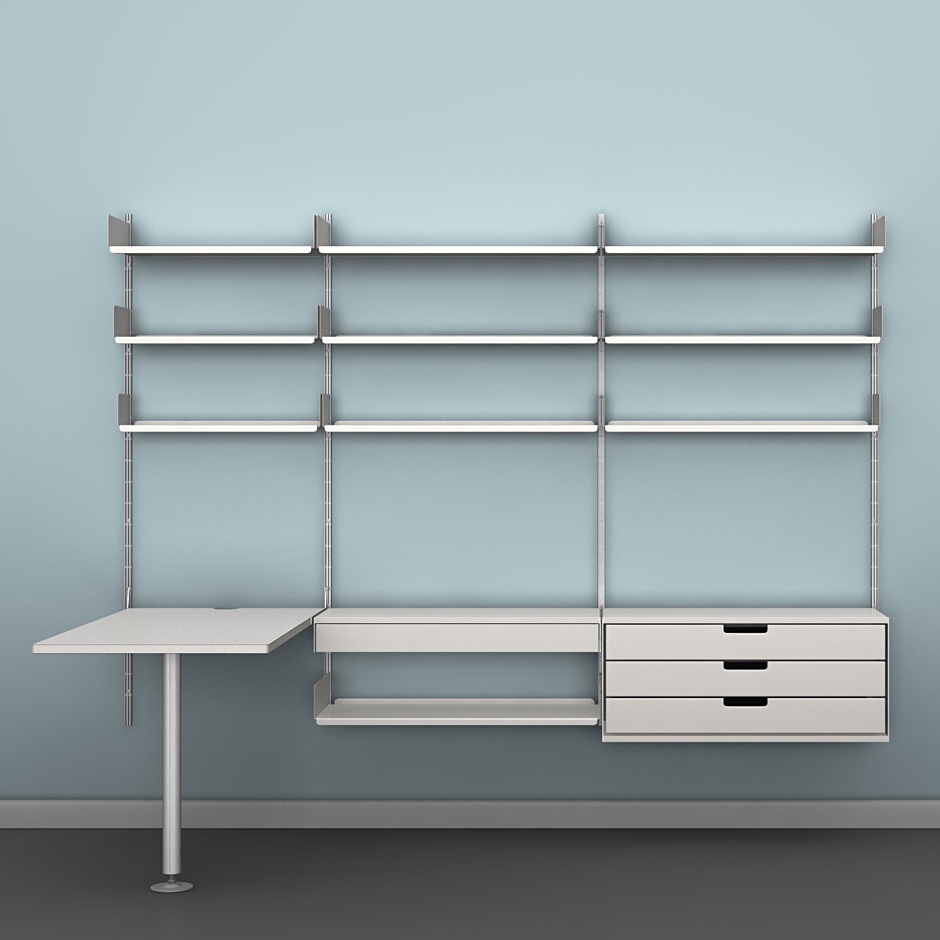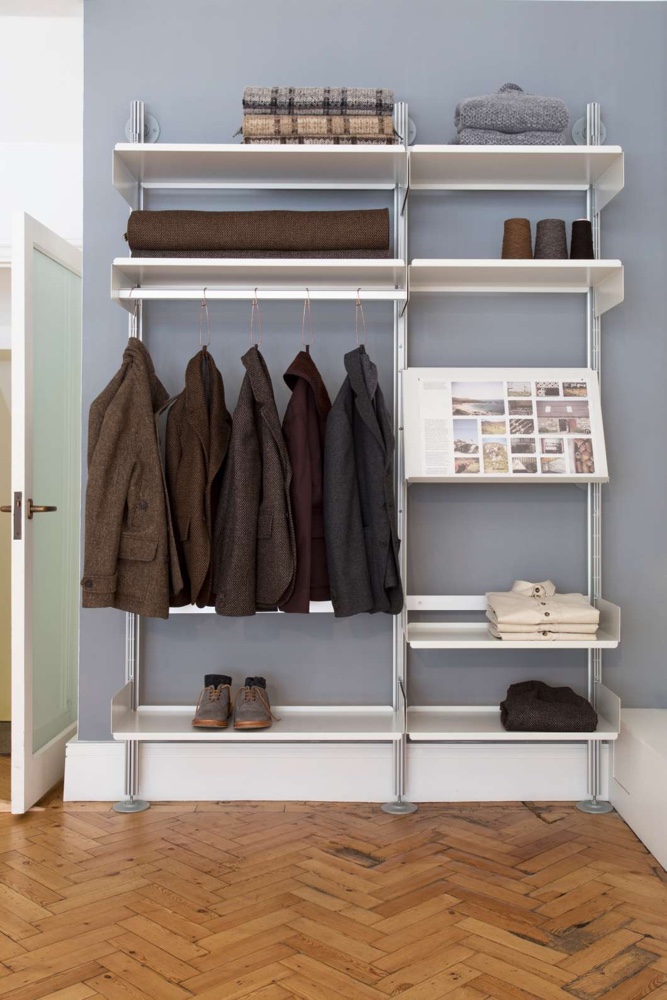 Images © 2015 Vitsœ.
Richard Sapper
I would like to thank Richard Sapper, another German industrial designer and a man whose work often goes unnoticed. Steve Jobs at one time attempted to entice Sapper to work at Apple; Sapper turned him down. A winner of the prestigious industrial design award, the Compasso d'Oro, on no fewer than ten occasions, Richard Sapper is something of an industrial design mastermind.
9090 Espresso Coffee Maker for Alessi.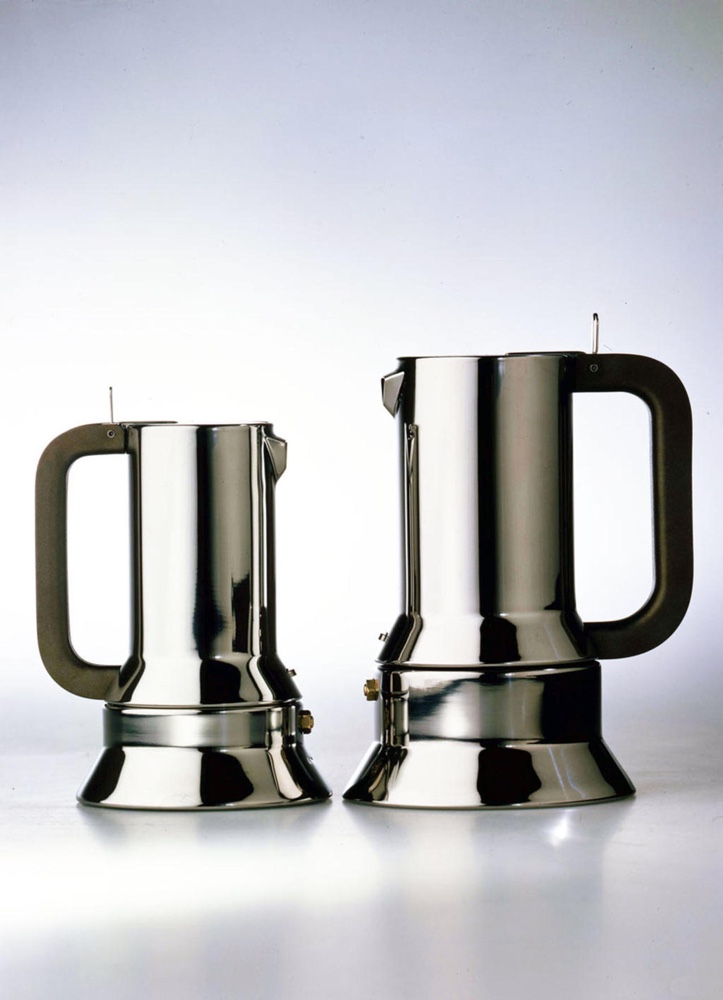 Stacking chair for Magis.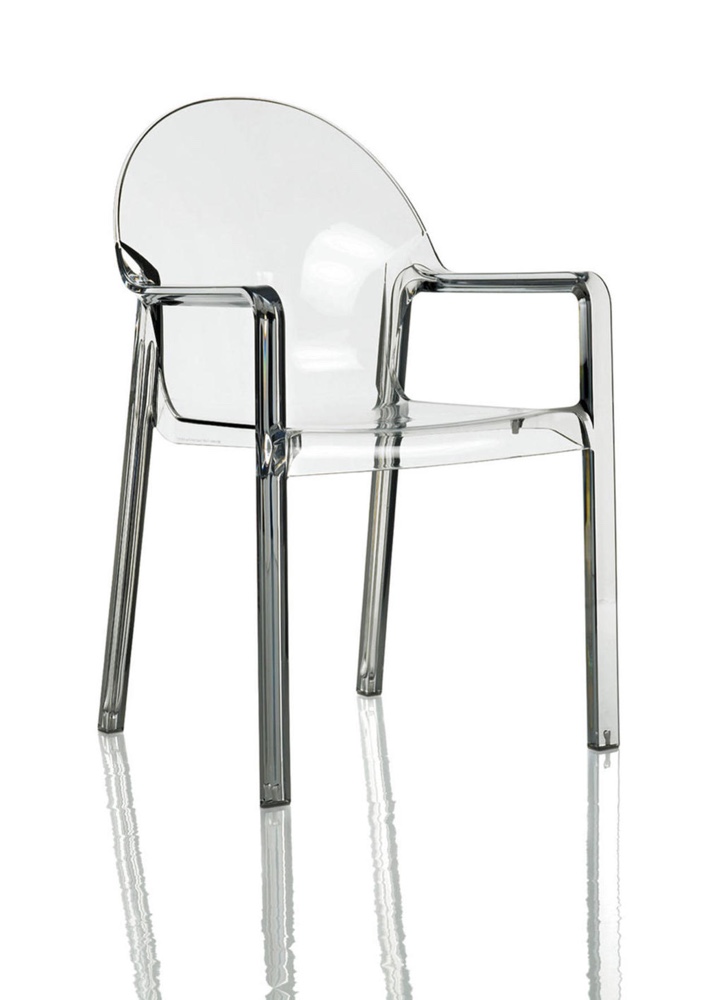 Images © Richard Sapper.
Ilse Crawford
I would like to thank Ilse Crawford, the British designer whose work has a clear focus on the person: on physicality, emotion, tactility and tolerance. Crawford's interior and product designs bring people together and nurture the individual. An advocate for positive and constructive human environments, Ilse Crawford's viewpoint tends more towards people and life than style per se. Something that is both refreshing and reassuring.
Cathay Pacific – The Pier First Class Lounge in Hong Kong.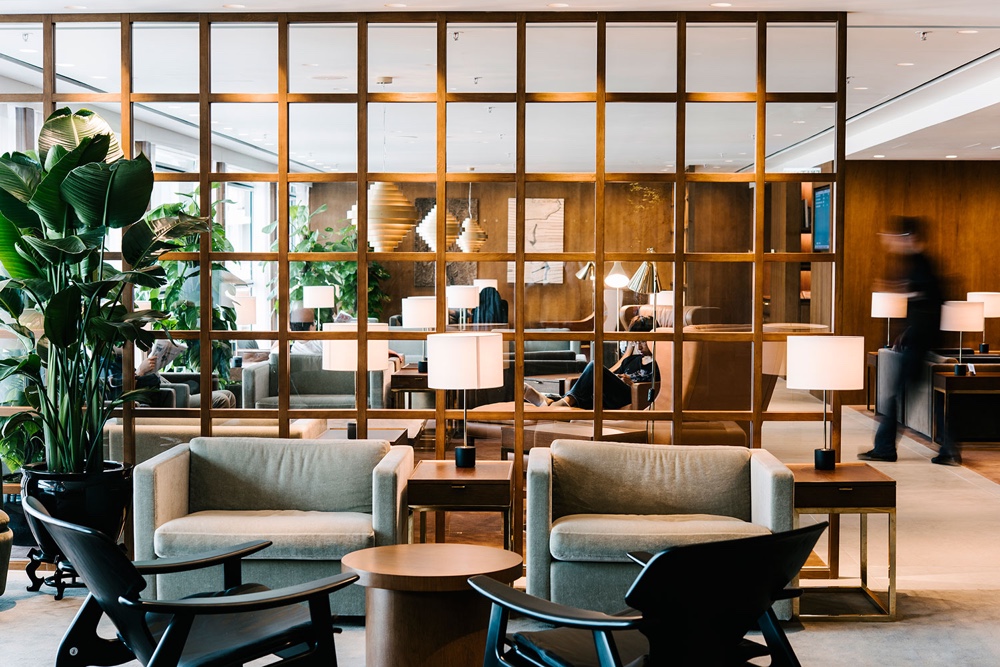 Image © Studioilse.
Ett Hem Stockholm.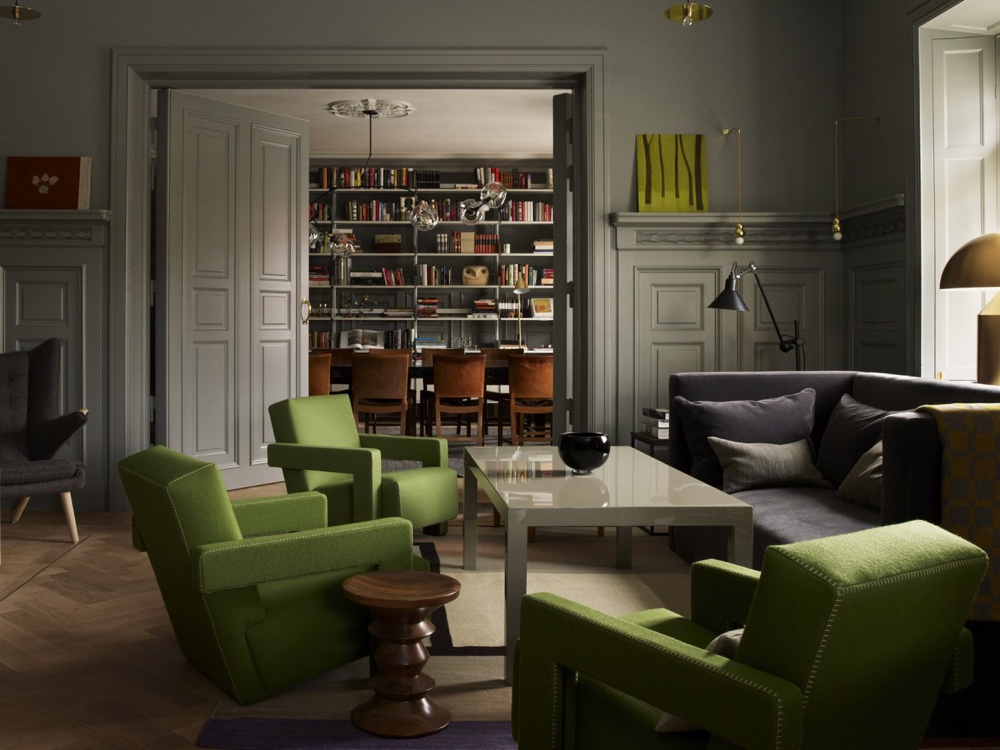 Image © Ett Hem.
Billy Table Lamp.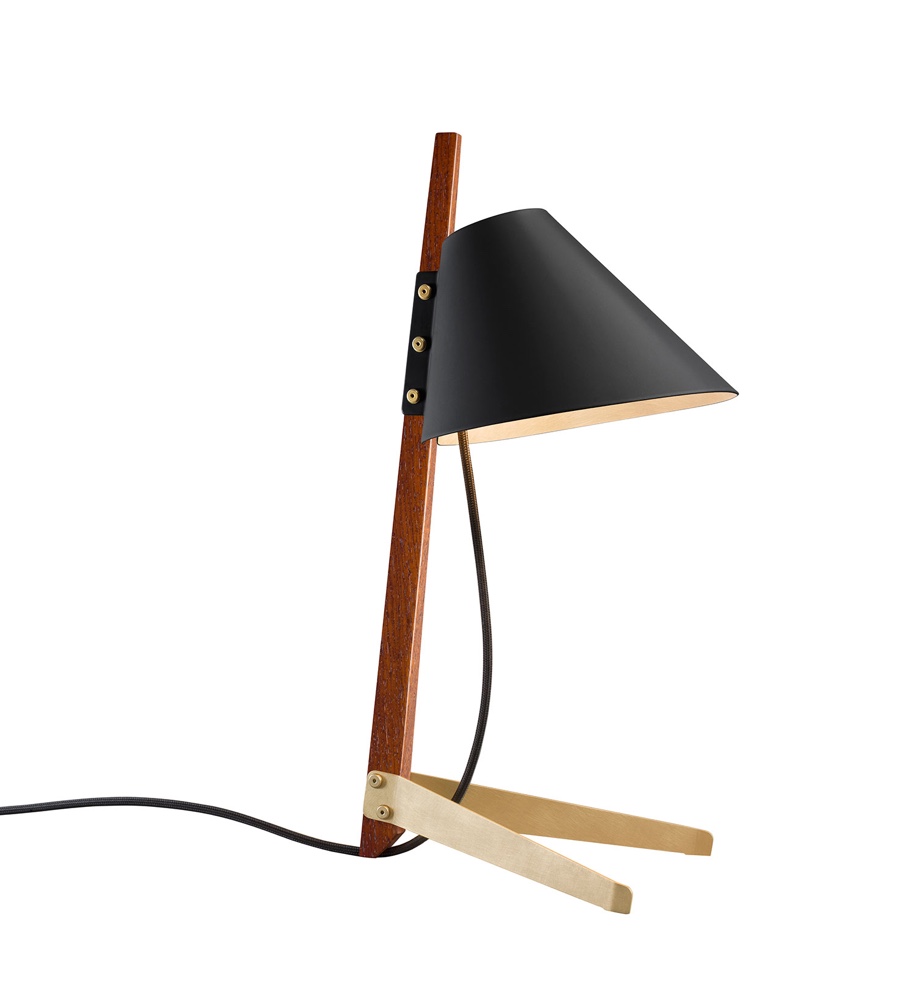 Image © Studioilse.
Poul Kjærholm
I would like to thank Poul Kjærholm, a Danish master craftsman, a design genius and a modern innovator whose furniture legacy is truly great. Kjærholm, who was at one time supervised and employed by Hans J. Wegner, graduated from Copenhagen's School of Arts and Crafts in 1952. His first major design piece, the PK25, was exhibited at the Danish Museum of Art and Design in the same year. Kjærholm considered himself a 'furniture architect', a term he preferred to the label of designer. Furniture architect reflected the notion that furniture engages in a form of discourse with the space in which it is placed. "Kjærholm sought to create nothing less than archetypes, pieces of furniture that were reduced to their essential form, in order to express the basic idea of a chair or a stool or a table." (Excerpt from Poul Kjærholm, Furniture Architect). For Poul Kjærholm, both craft and materials took center stage.
PK25.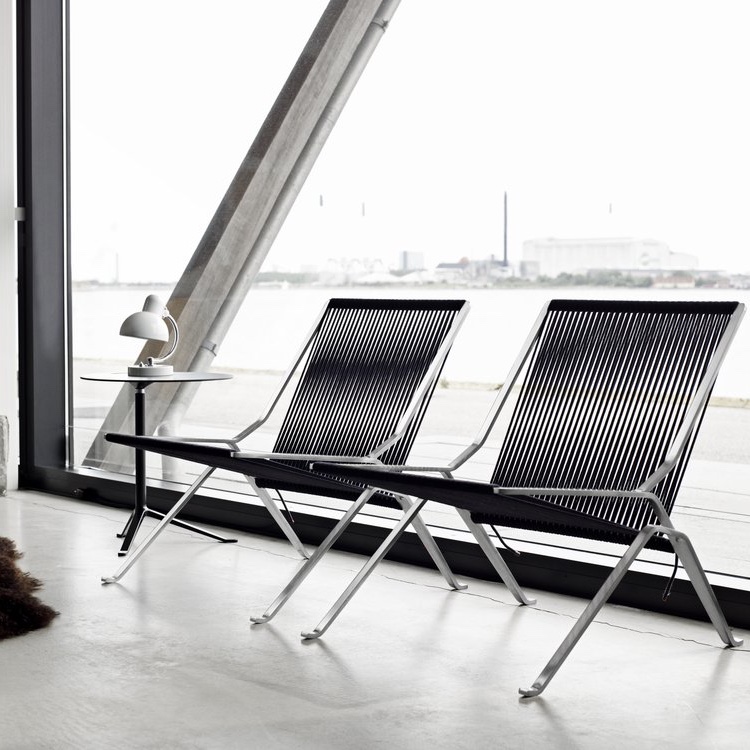 Left to right: PK61, PK22, PK91, PK80.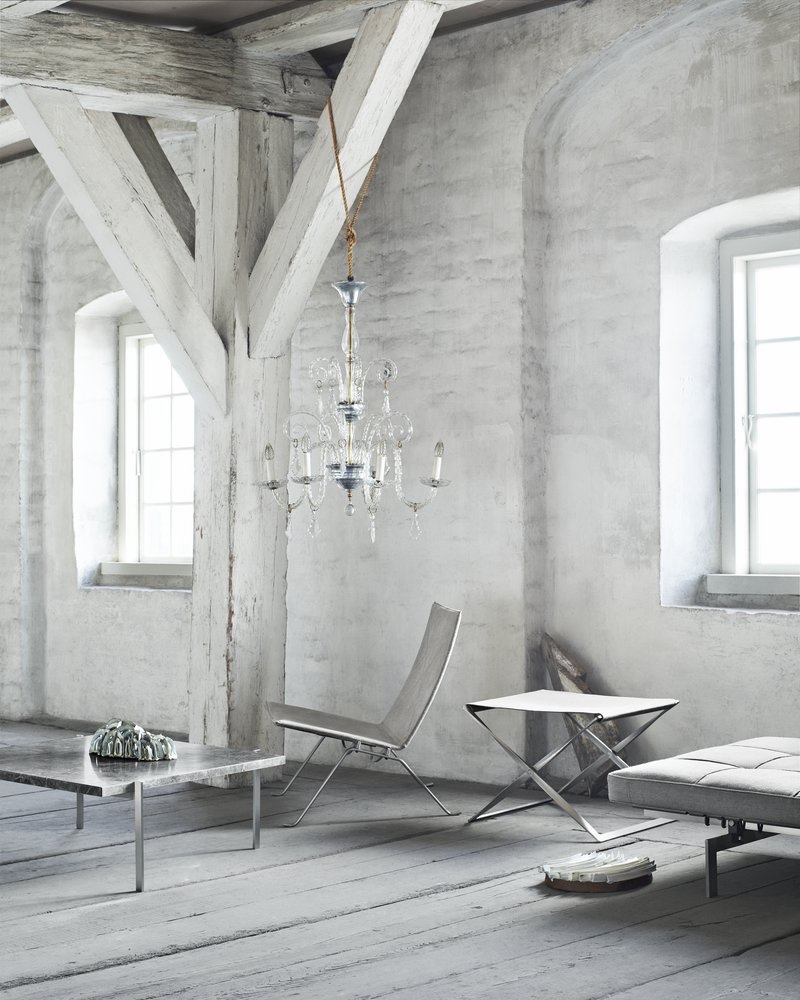 Images © Republic of Fritz Hansen.
Kenneth Grange
I would like to thank Kenneth Grange, a British industrial designer whose career spans more than fifty years and whose portfolio is remarkable. Grange has designed kitchen appliances, cameras, razors, toothbrushes, pens, a bus shelter and London black cab. Kenneth Grange is design director at Anglepoise®, where his striking Type75 lamp is now a quintessential icon in the Anglepoise® collection. It is also a favorite desk lamp of many architects, designers and writers.
Type 75.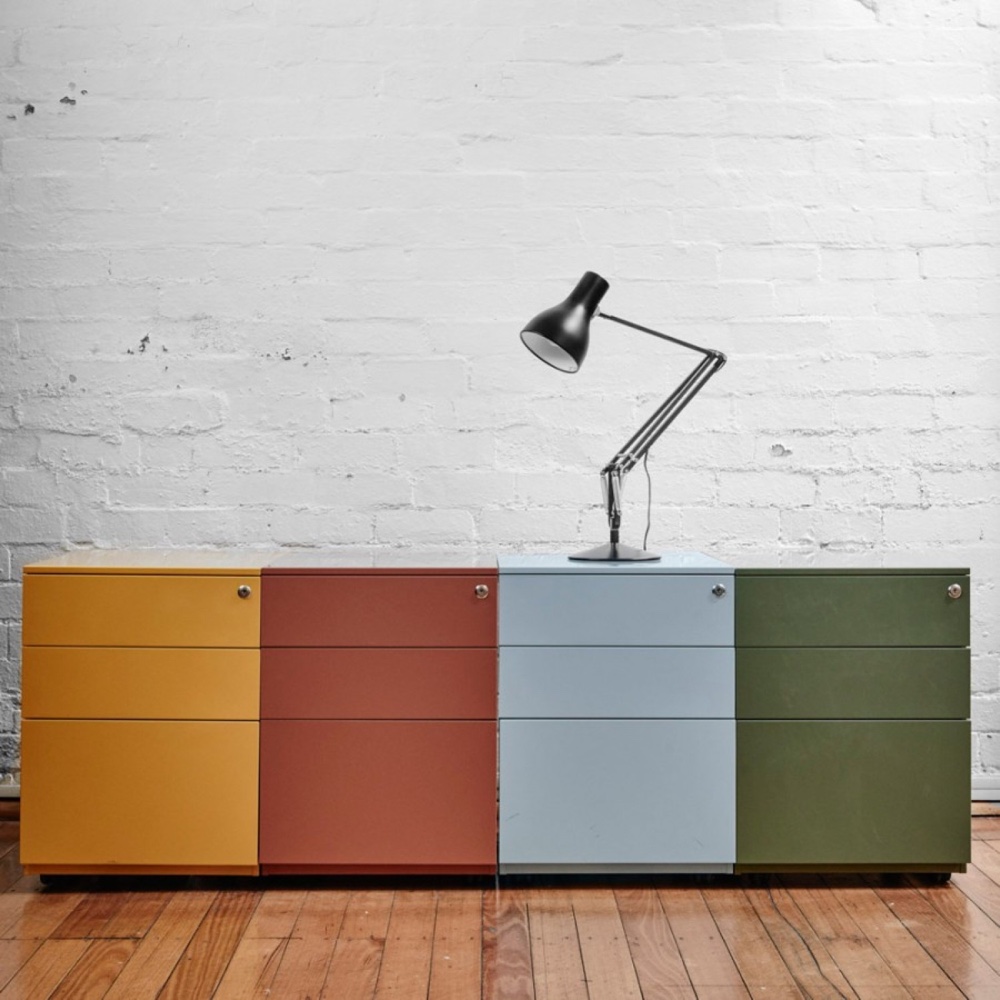 Image © 2015 Anglepoise.