It is barely surprising news to know that we are increasingly moving away from nature and are stuck in a world dominated by concrete, glass, cement and stone. The urban landscape has barely any space for nature at its vibrant best. Attempting to correct this anomaly and bringing a pocket of vibrant green to the sprawling cityscape of Ho Chi Min City, Vietnam is the gorgeous Stacked Planters House designed by VTN Architects. Part of a creative initiative dubbed 'House for Trees' by the eco-friendly folk at VTN, this exquisite green house has been crafted using terrazzo, glass and concrete.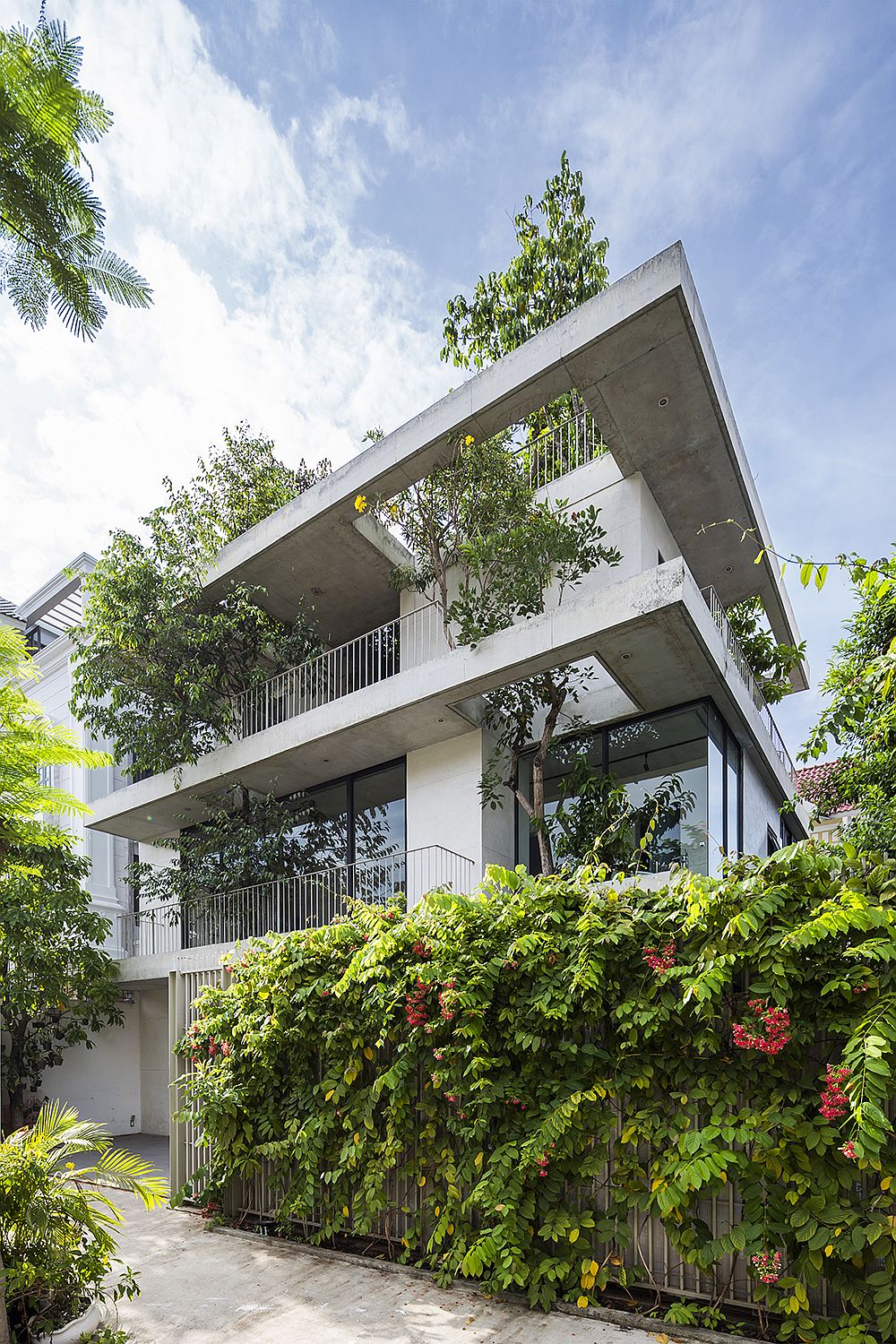 Different 'concrete blocks' across three floors form the basic core of this multi-generational family house even as terrazzo brings a touch of vintage Vietnamese charm to this contemporary residence. Open living spaces connected with the series of terraces outside and the kitchen and dining are on the inside create inviting public areas while it is the first and the second floors that contain the bedrooms and the bathrooms. A gorgeous roof garden, multiple pockets of green and smart terraces with large plants give the home its natural, green cloak!
Maximizing both the living space and the green spaces and creating a flowing synergy between the two, this exceptional and nifty easily stands out from the pack. We are also pretty sure that all those plants help in passive heating and cooling of the house while also shaping a healthy lving environment. [Photography: Hiroyuki Oki]
RELATED: Smart Eco-Sustainable Prefab House Charms With Versatile Green Goodness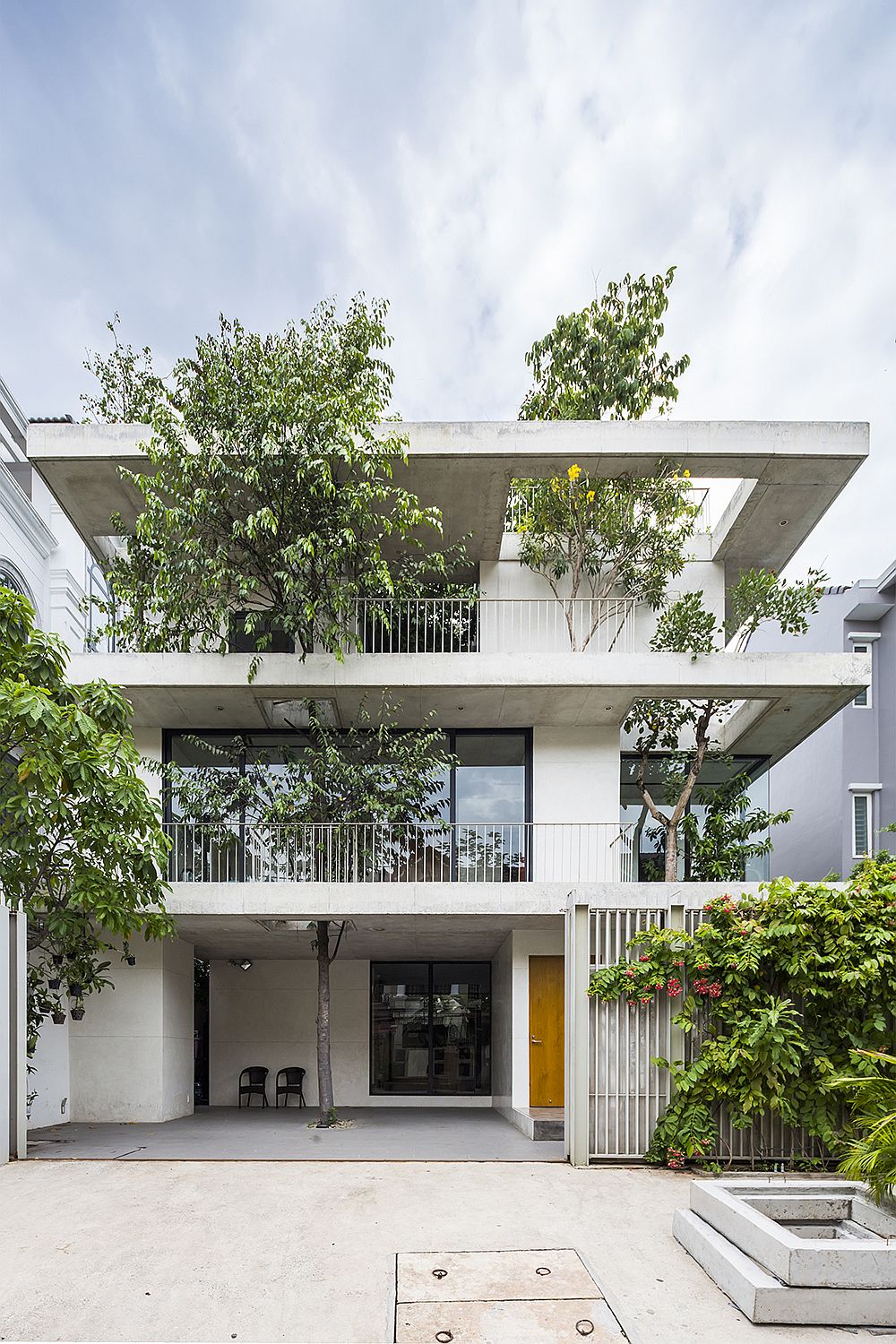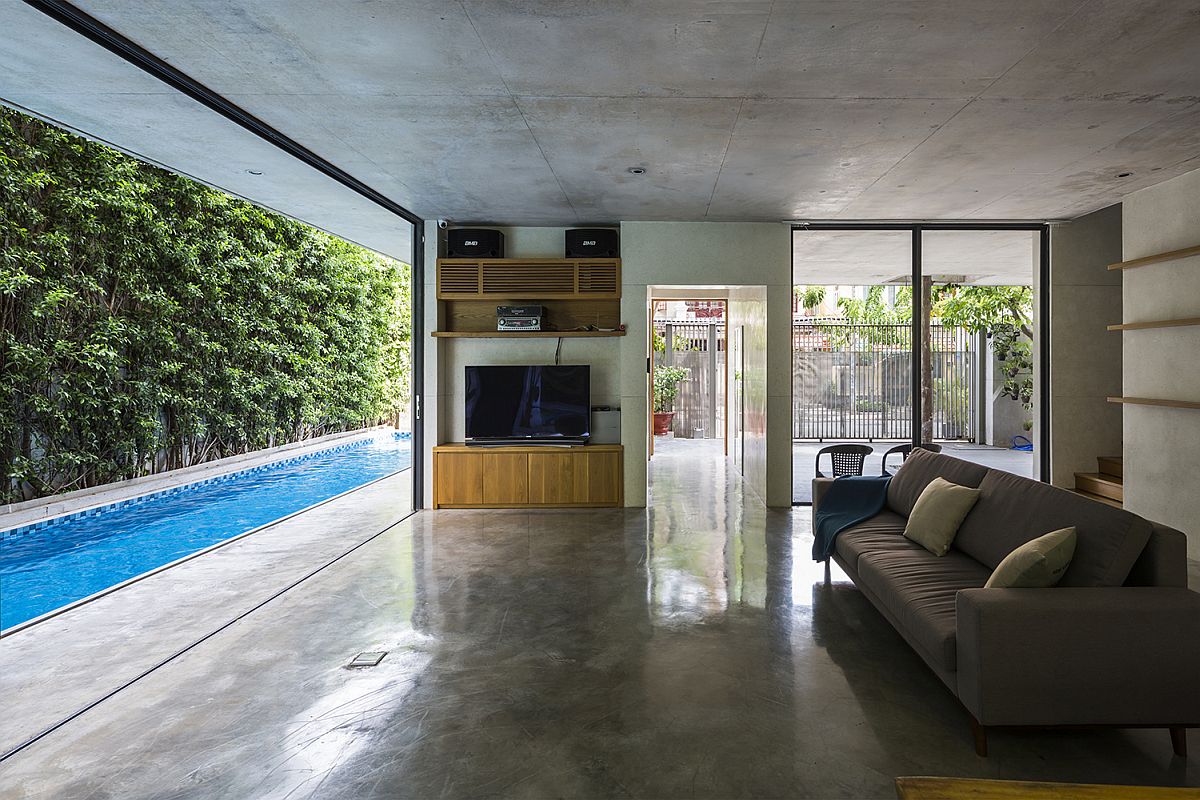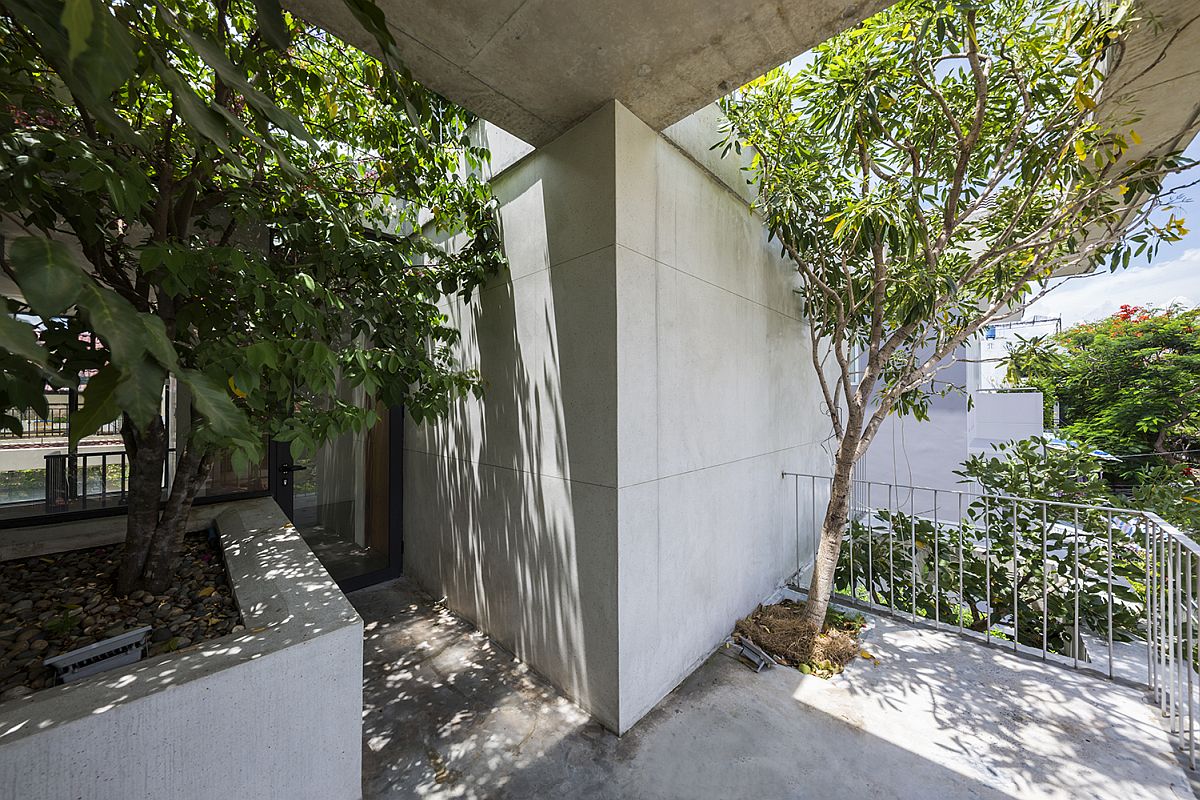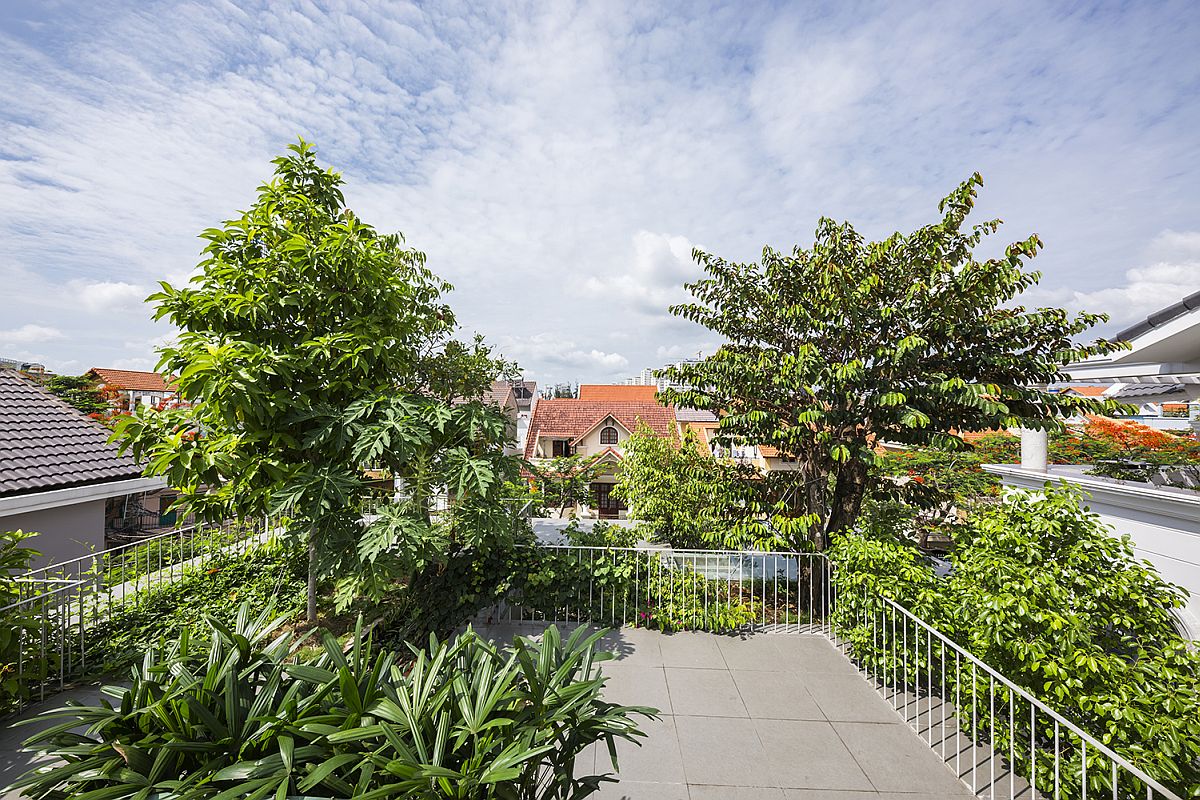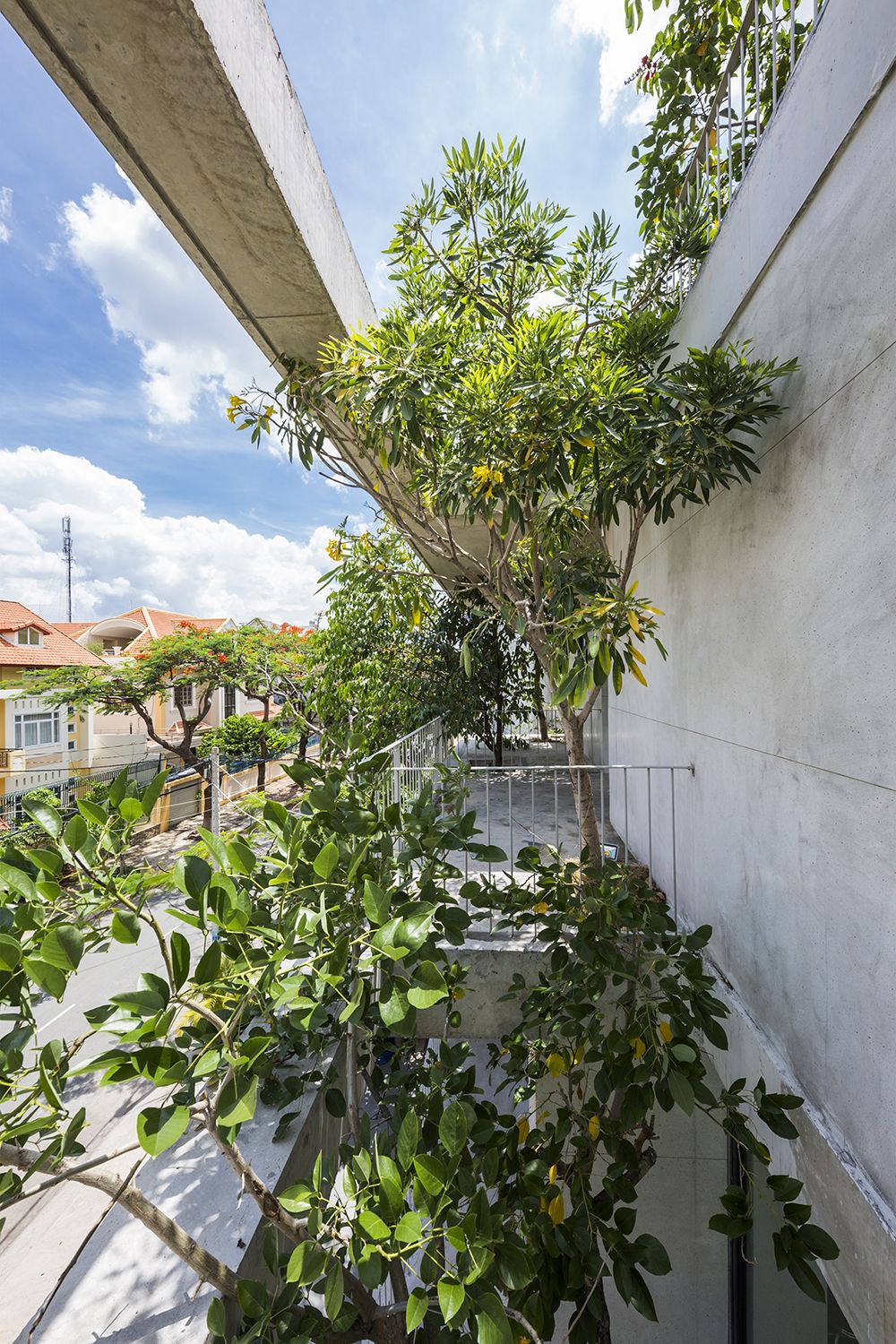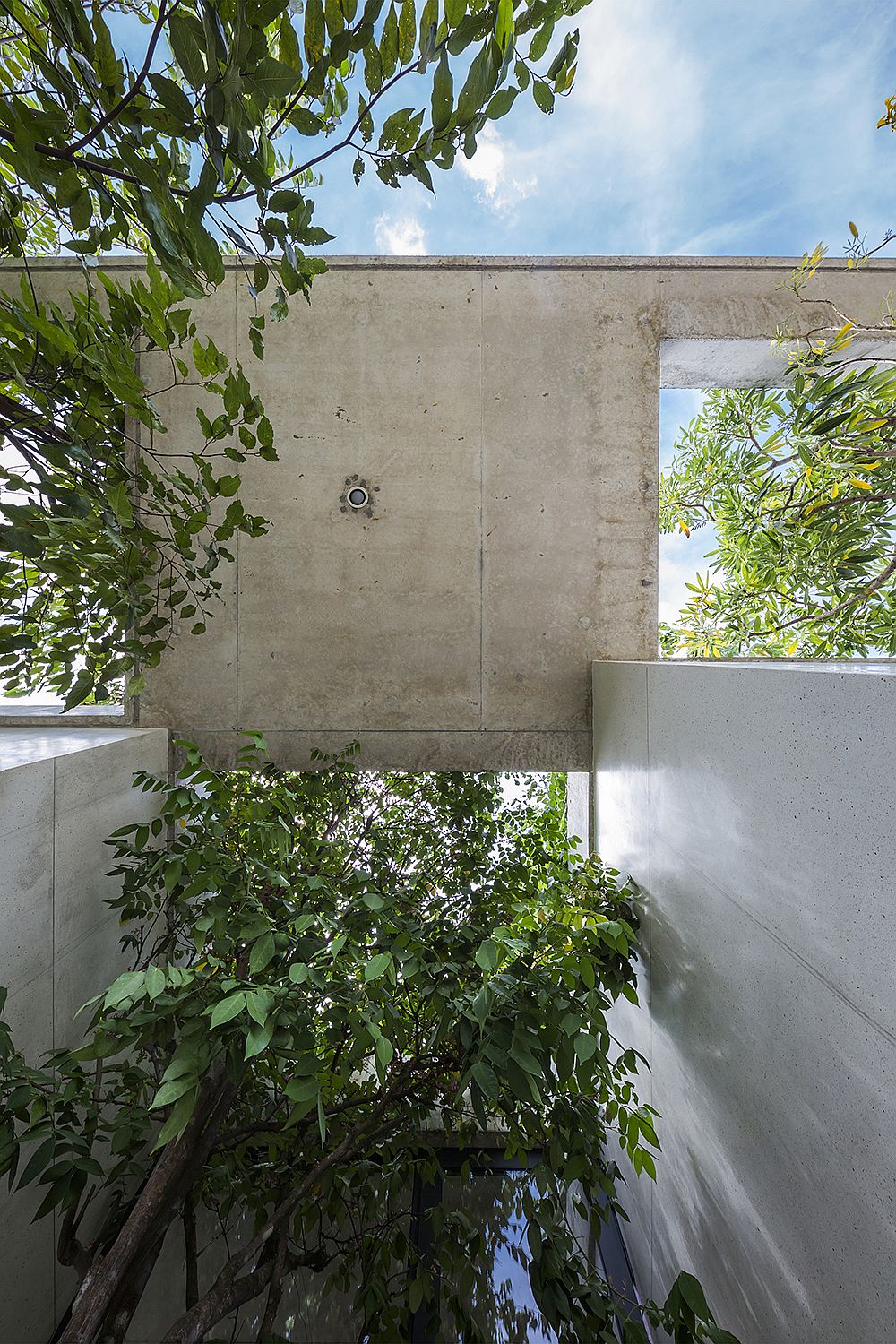 The house is located in a neatly planned urban area, where the residents built up to the maximum allowable height. Maximum living spaces were achieved here by reducing the green spaces. By bringing greens back to the house, each house serves as a small park in a dense neighborhood.
RELATED: Ingenious Green Lantern Residence Charms With Trendy Green Goodness!