Creating space and utilizing it to the fullest is undoubtedly the biggest challenge when it comes to urban homes. Set in a sprawling city neighborhood in the heart of Bangalore, India, House S is one such home where Design Integratus took a vertical approach to spatial maximization in an attempt to make the most of the tiny lot that the house sits on. With close neighbors and urban rush all around, the tricky part of creating the perfect modern home on this lot was to find that elusive balance between privacy and proper ventilation. This was done using a multi-level home with a skylight that illuminates each and every floor with ease!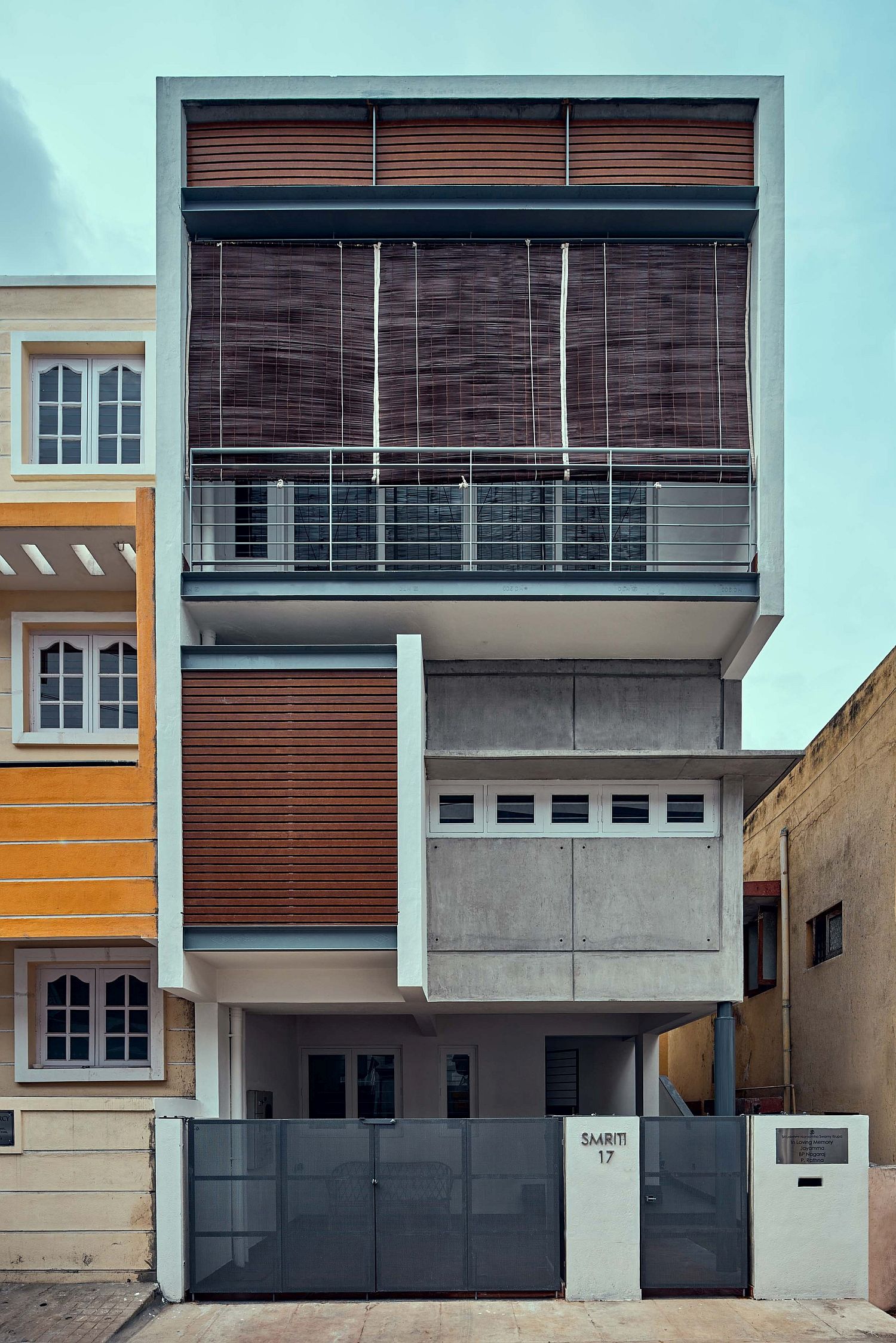 The house has been clearly divided into three different zones with the second floor containing the private areas like the bedroom and the bathrooms. It is the first floor and the upper ground floor that hold the public spaces while the ground floor and the lower level that contain the semi-private areas. This was accomplished using a unique split-level living area where the living space itself sits on the lower level and has a double-height ceiling while the kitchen and dining area rest just above and overlook it elegantly. All this was accomplished on a limited budget; making the home even more remarkable! [Photography: Gokul Rao Kadam]
RELATED: Beautiful Blackpool House Blends Split Level Design With An Open Interior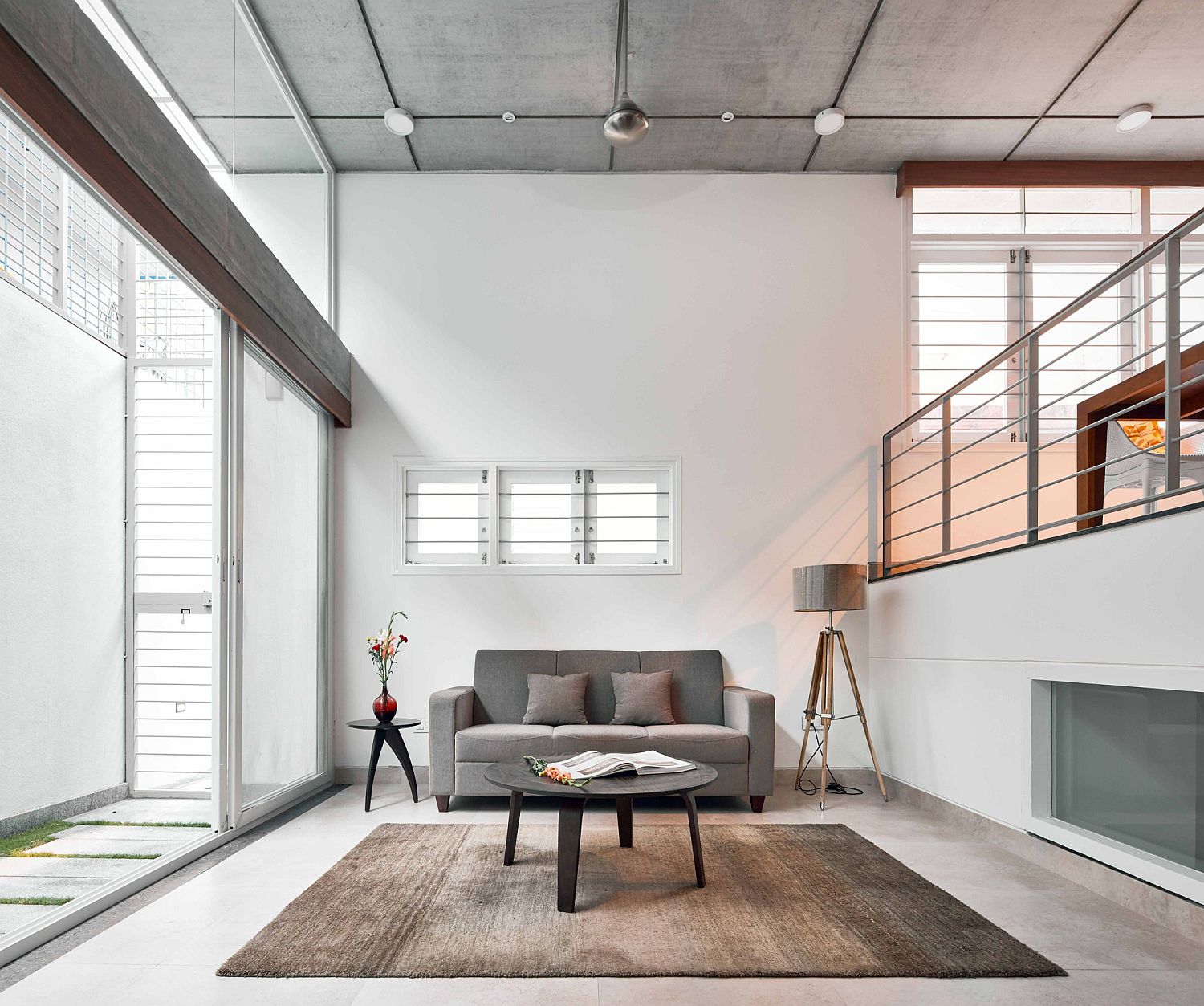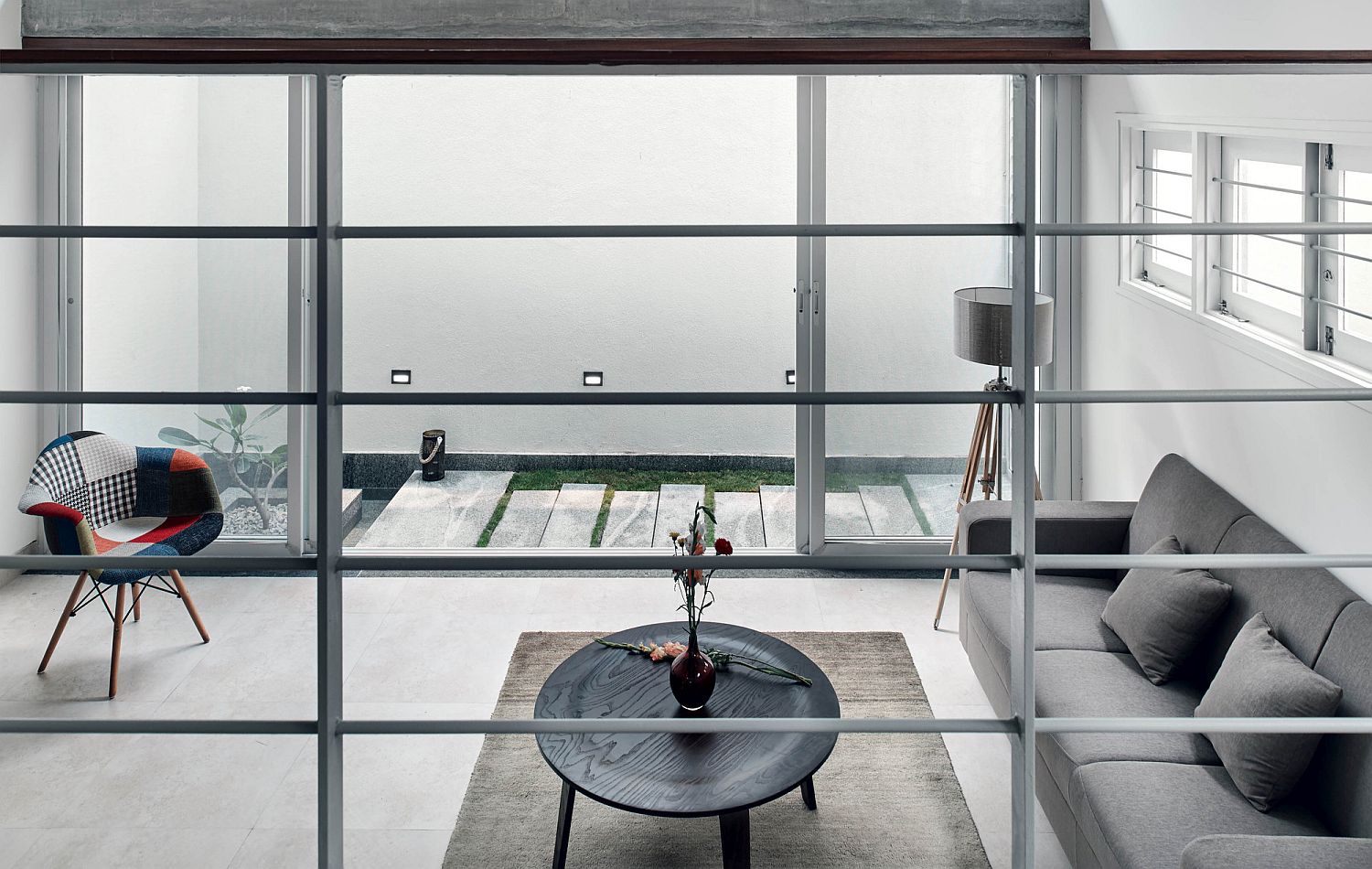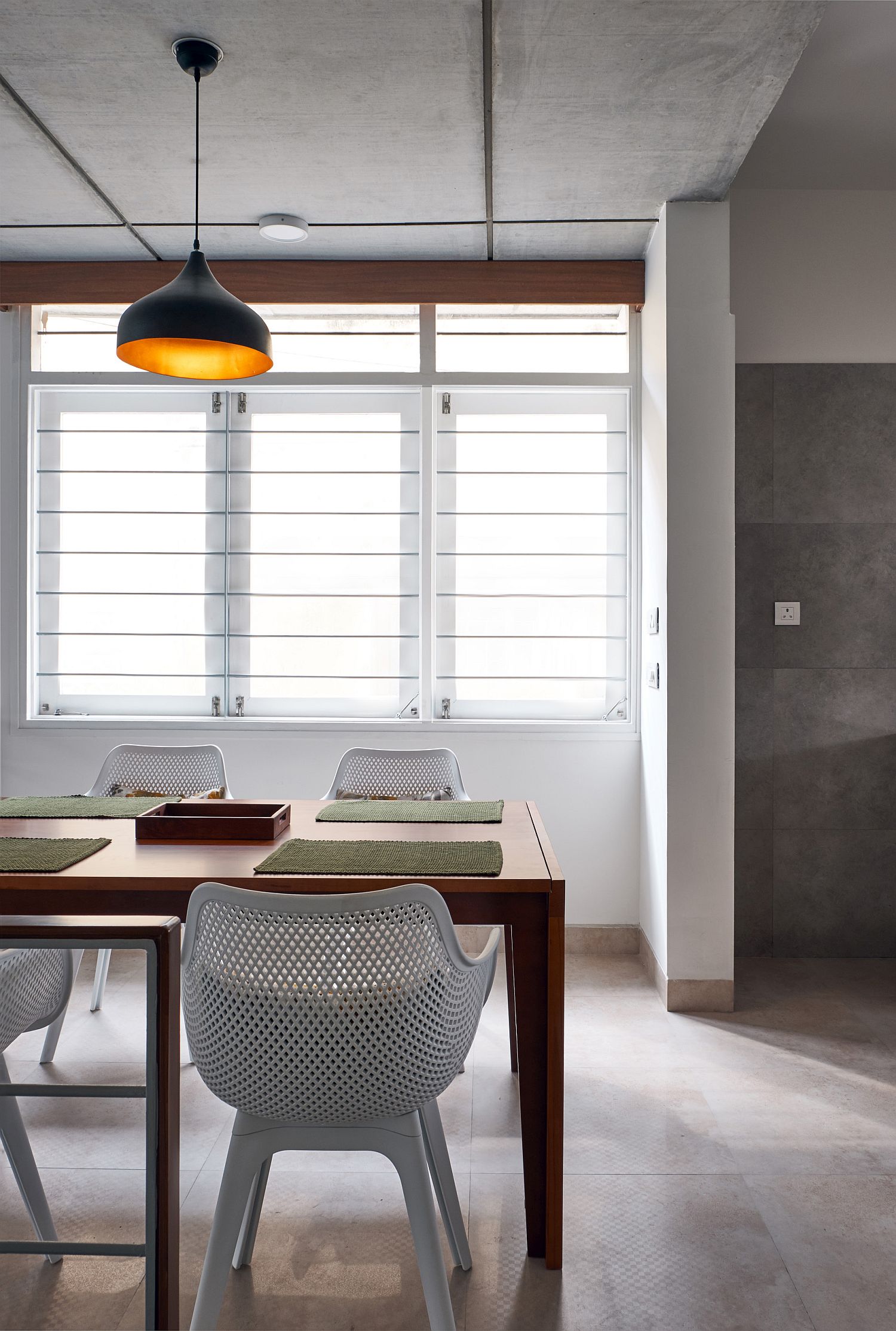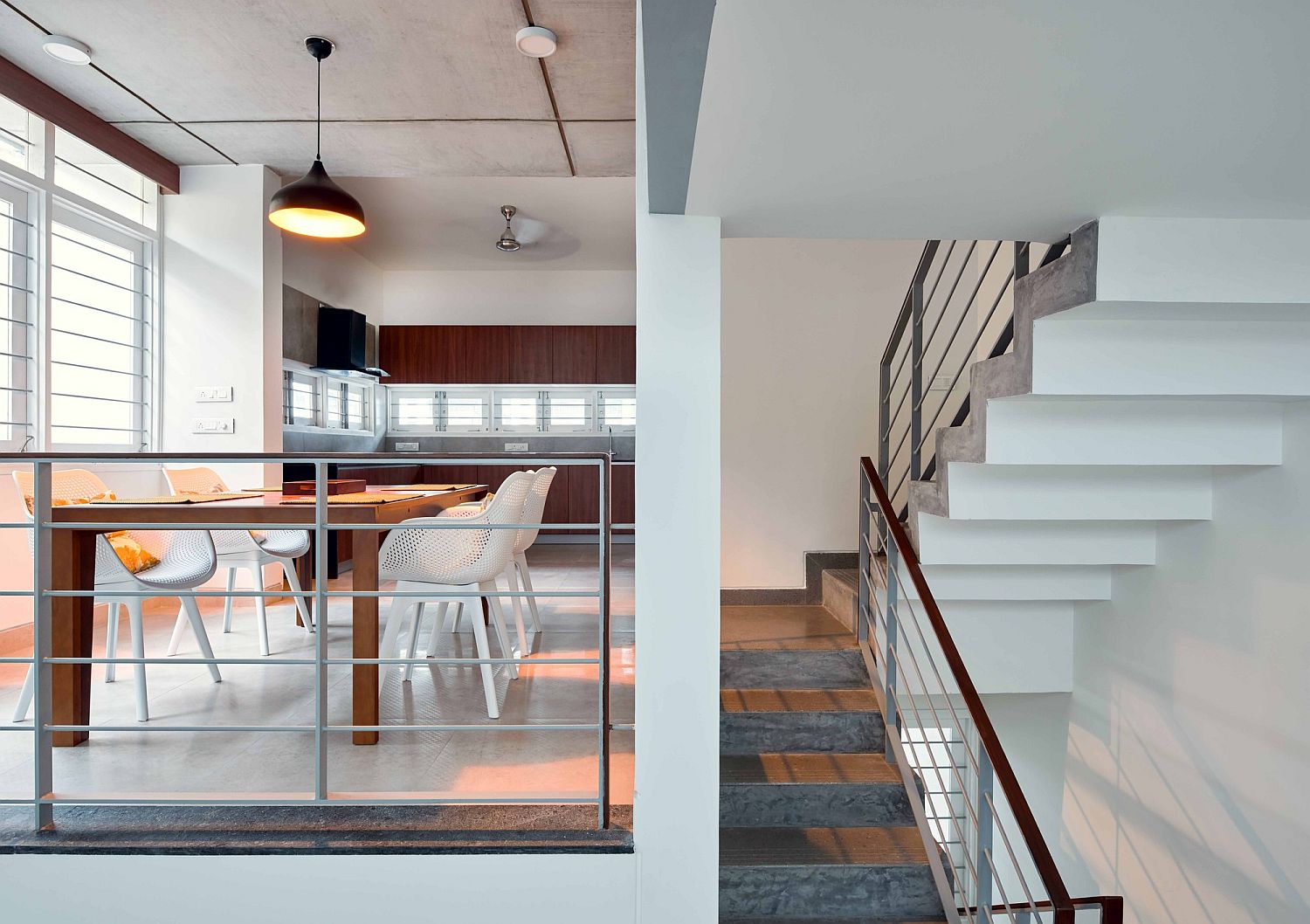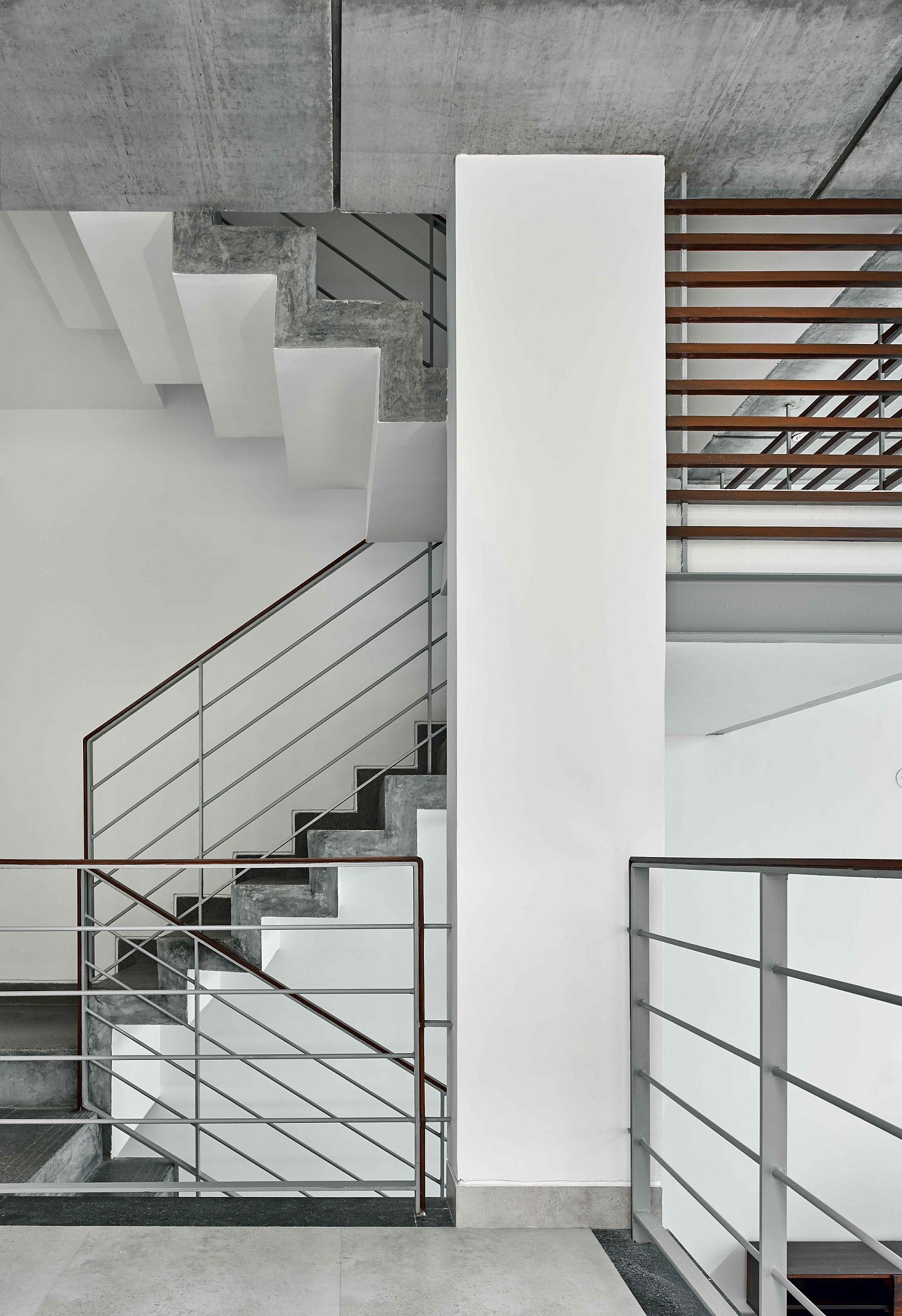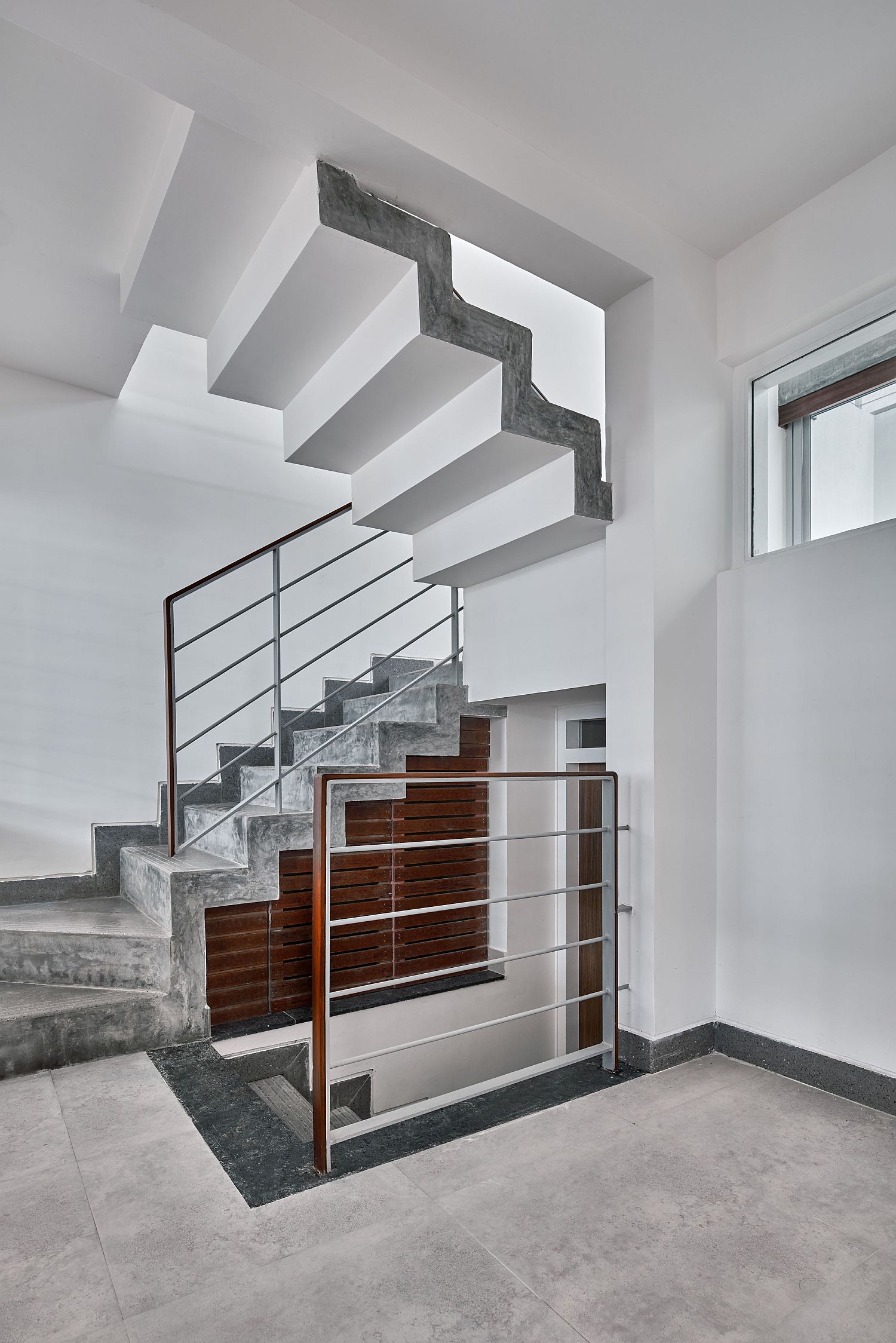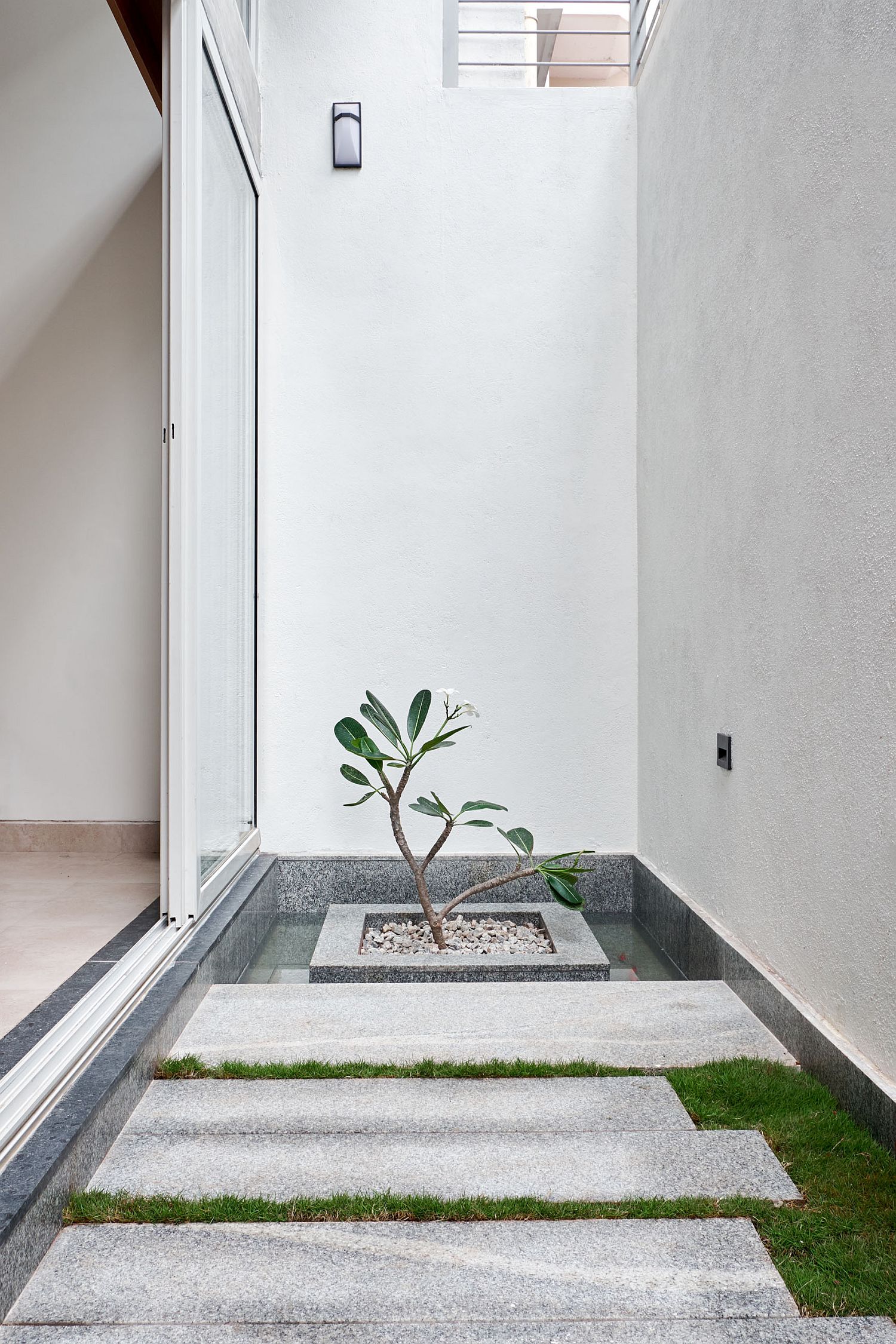 The house is set back from the edge of the property on three sides, with the rear being the deepest. The Left side of the building shares a common wall with the neighbouring property. A service core consisting of the staircase and secondary rooms like the pooja / utility were positioned on this side, to keep external walls free, for creating punctures.
RELATED: Informal Cube: Minimal Urban House in White with a Multi-Level Interior