Everyone has a different requirement for a dream house. Some want a house that is functional, space-savvy and adaptive while others want a residence that is grand, relaxing and nature-centric. At times, our expectations from our house also change with changing time, age and health conditions. This exquisite and polished residence in Escobar, Buenos Aires was created by GMARQ to meet the needs of a young couple who have a vibrant social life and need to constantly host gatherings for friends and family. Using this as the central defining aspect of the house, architects crafted a living area along with open kitchen and dining that can all be used as one large 'social zone'.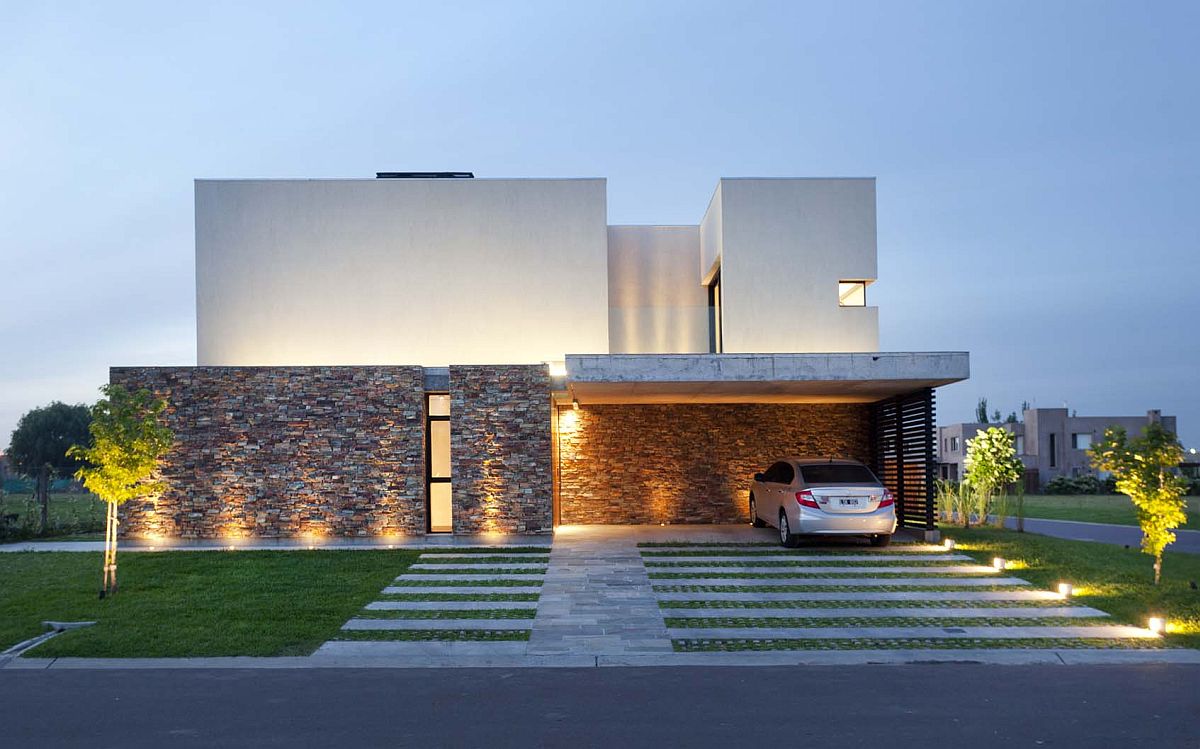 With a carport at the entrance, it is on the other end of the house that there is a lovely pergola structure under the cantilevered upper level that takes the party outdoors. With a generous garden area and swimming pool, there is no shortage of space here even as the grill outside helps the hosts serve up amazing delicacies. On the same level is the high-tech TV room that was built keeping in mind acoustics and connectivity needs while a smart staircase leads to the upper level with bedrooms in neutral hues.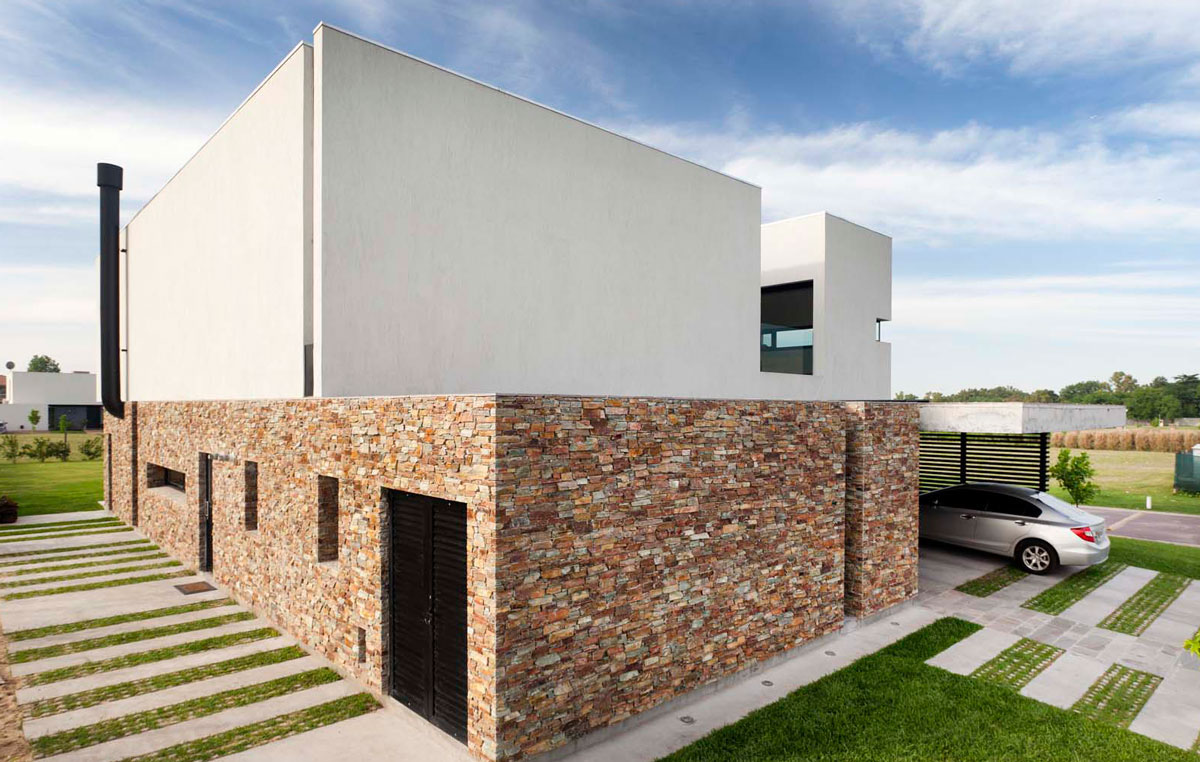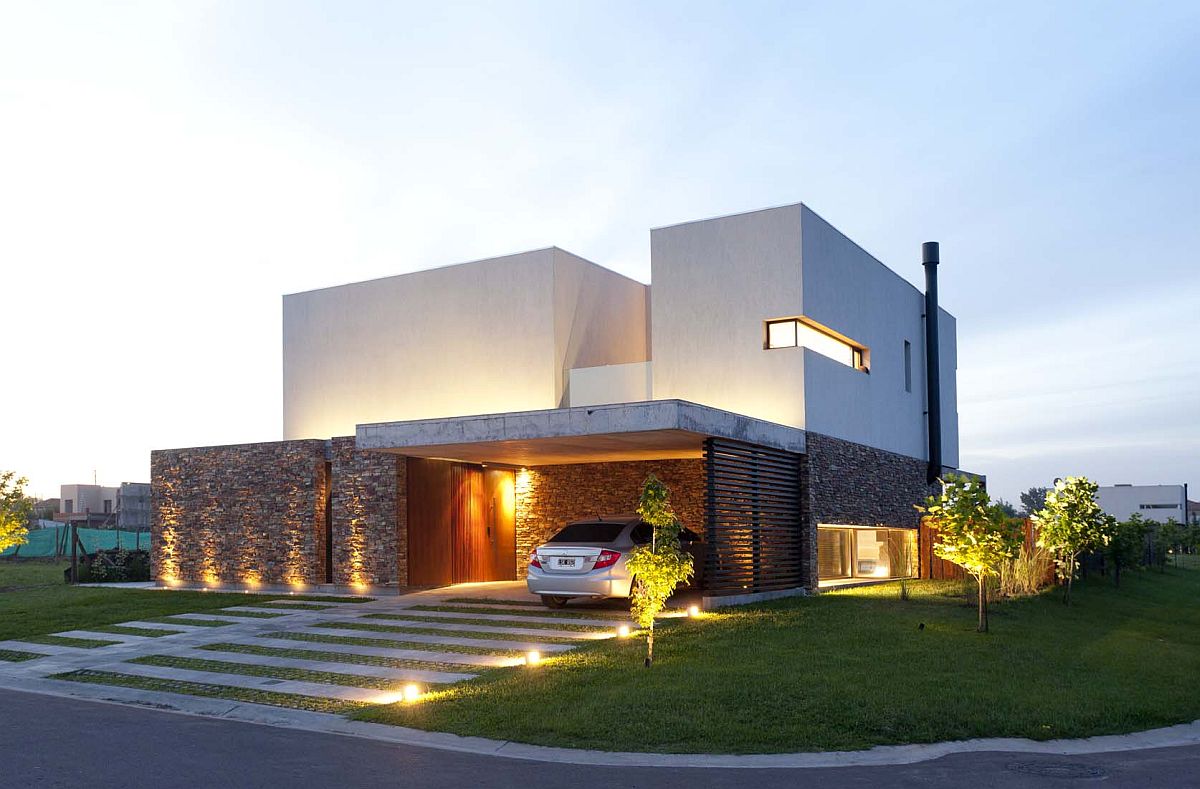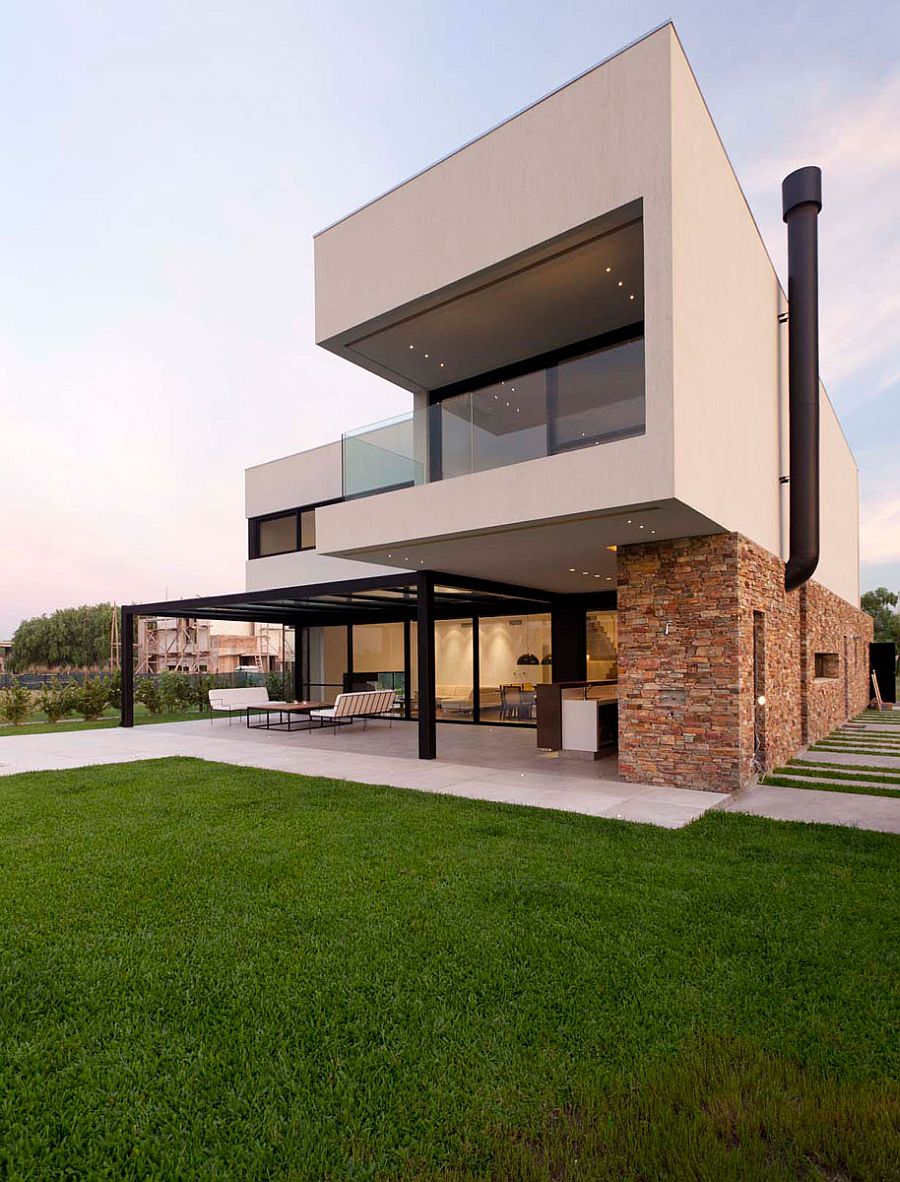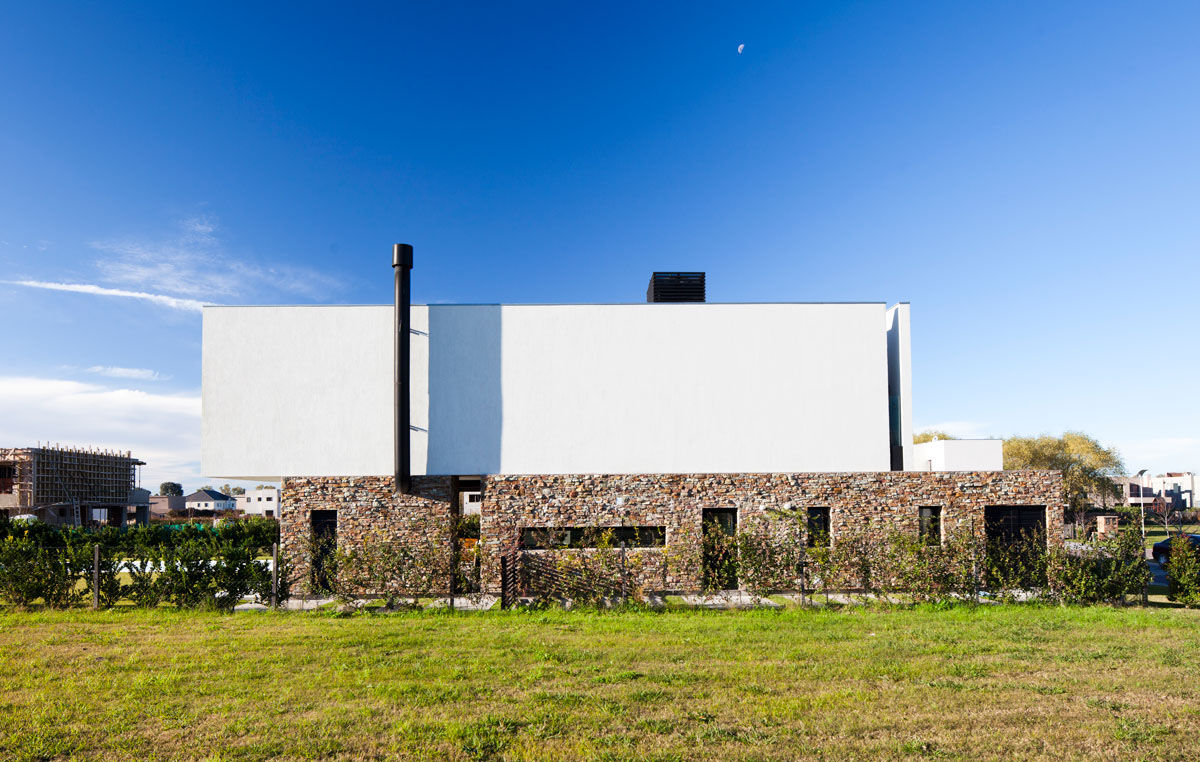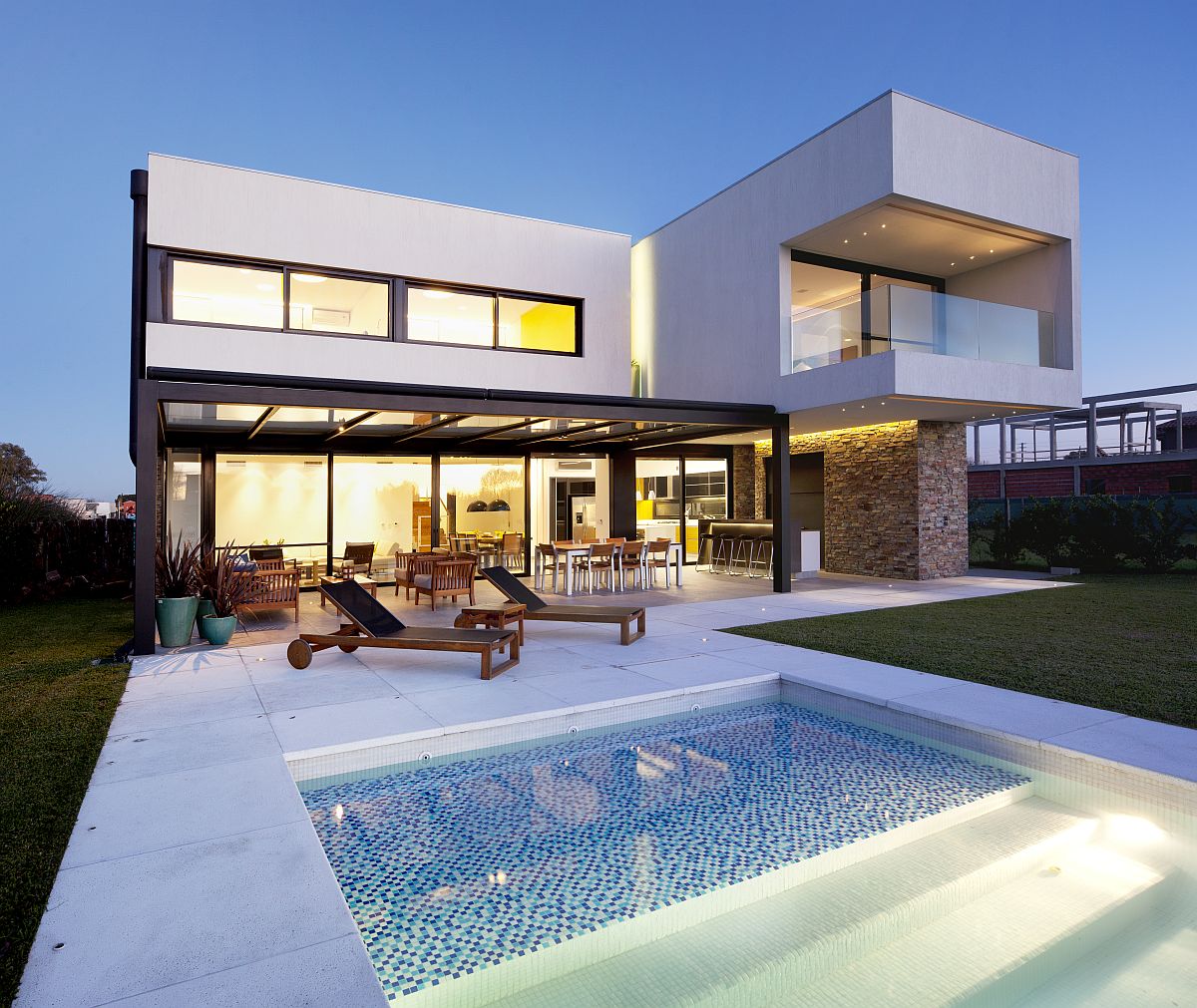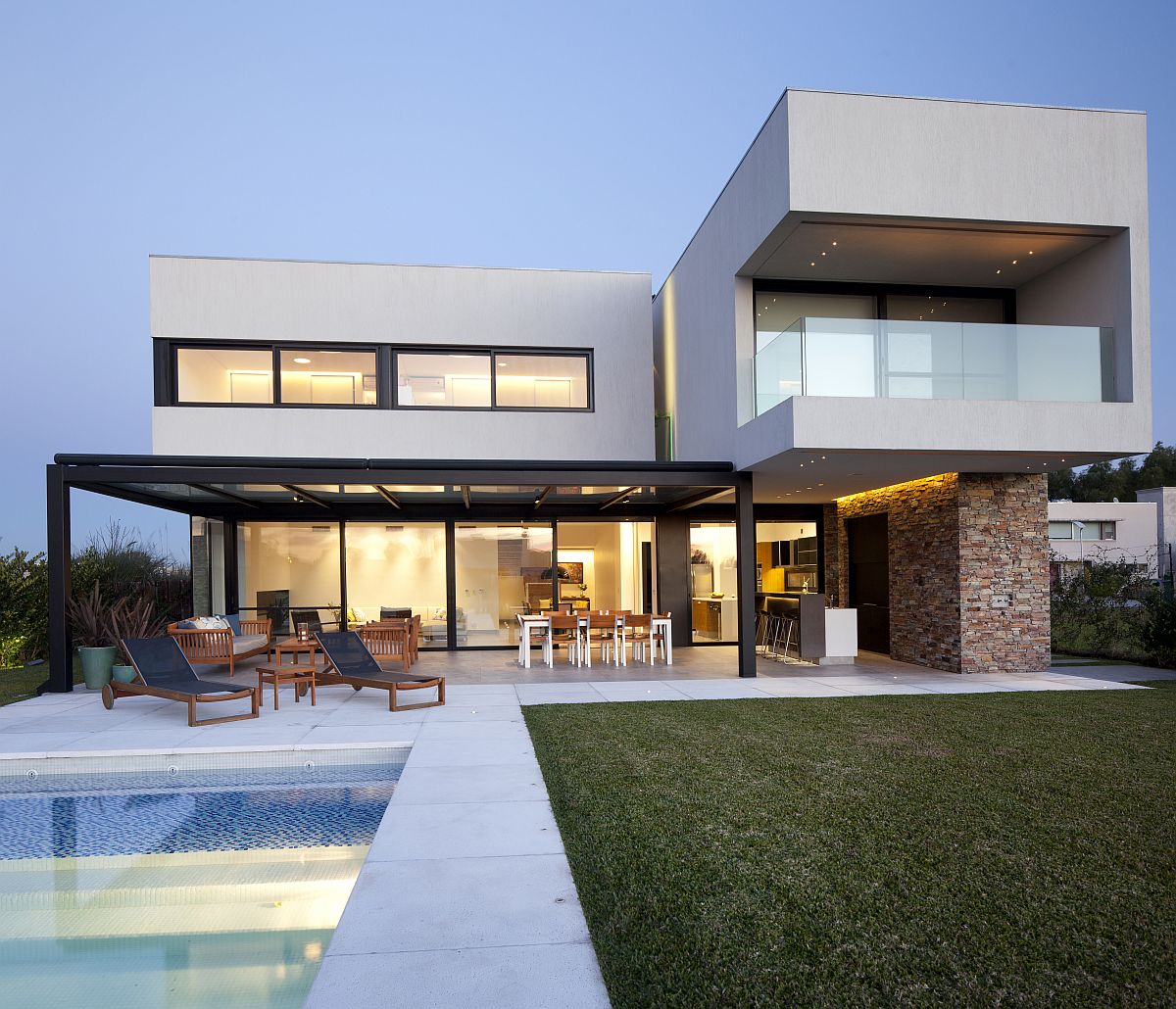 Small courtyards, a retaining wall ins tone, glass walls that bring the outdoors inside and sensible modern furniture put the final touches on House A; a residence that is ergonomic, sophisticated and also compact in its overall design.