Escaping the rush, monotony and dullness of urban life is easier said than done. Taking a trip every once in a while is simply not possible for all of us and finding alternatives is all about bringing greenery to your home. Giving you ample inspiration when it comes to creating your own, personal urban oasis draped in greenery, the CSF House leaves you completely spellbound. It is the central courtyard and the garden of the house that define layout of spaces and give this awesome Mexican home its unique identity. Designed by López Duplan Arquitectos, the residence is set on a simple rectangular lot and its floor plan maximizes pace even while inviting greenery indoors.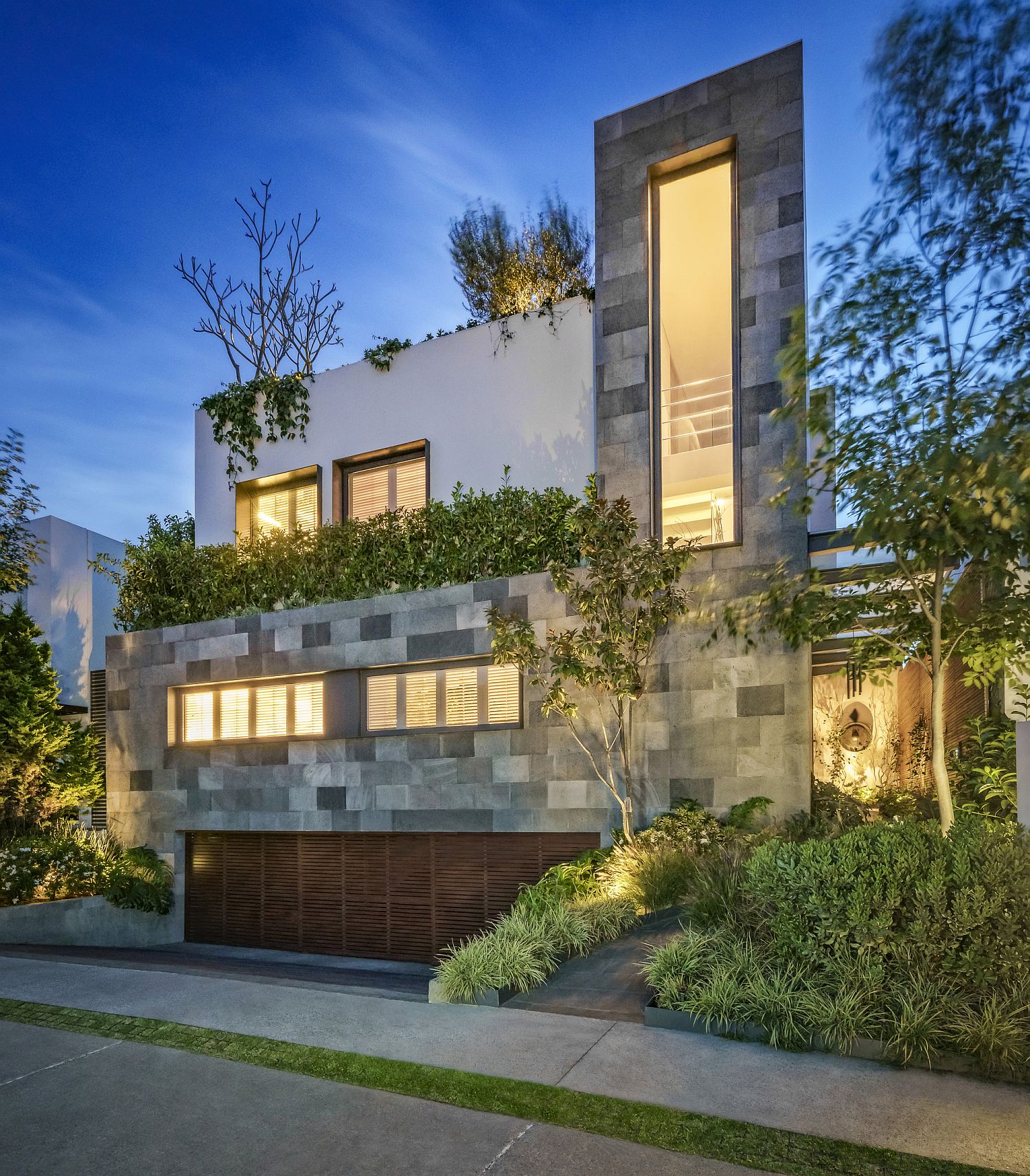 The house has been arranged in two different planes with the lower level containing the living area, kitchen and dining. A long, covered corridor connects the central courtyard of the residence with the garden and provides a sheltered and illuminated walkway that feels magical. Natural goodness becomes a part of life at CSF House with the open living space embracing both the green spaces. It is the upper levels that contain the kids' rooms along with the master bedroom and other private areas.
Stone, wood and polished modern finishes are brought together effortlessly even as brilliant accent lighting puts the final touches on a family home that veers towards the natural. Steeping in gives you the impression of walking into a secluded, serene and rejuvenating setting which is removed from urban rush. [Photography: Héctor Armando Herrera]
RELATED: Gorgeous Glass House Connects With Its Surroundings Creating a Visual Spectacle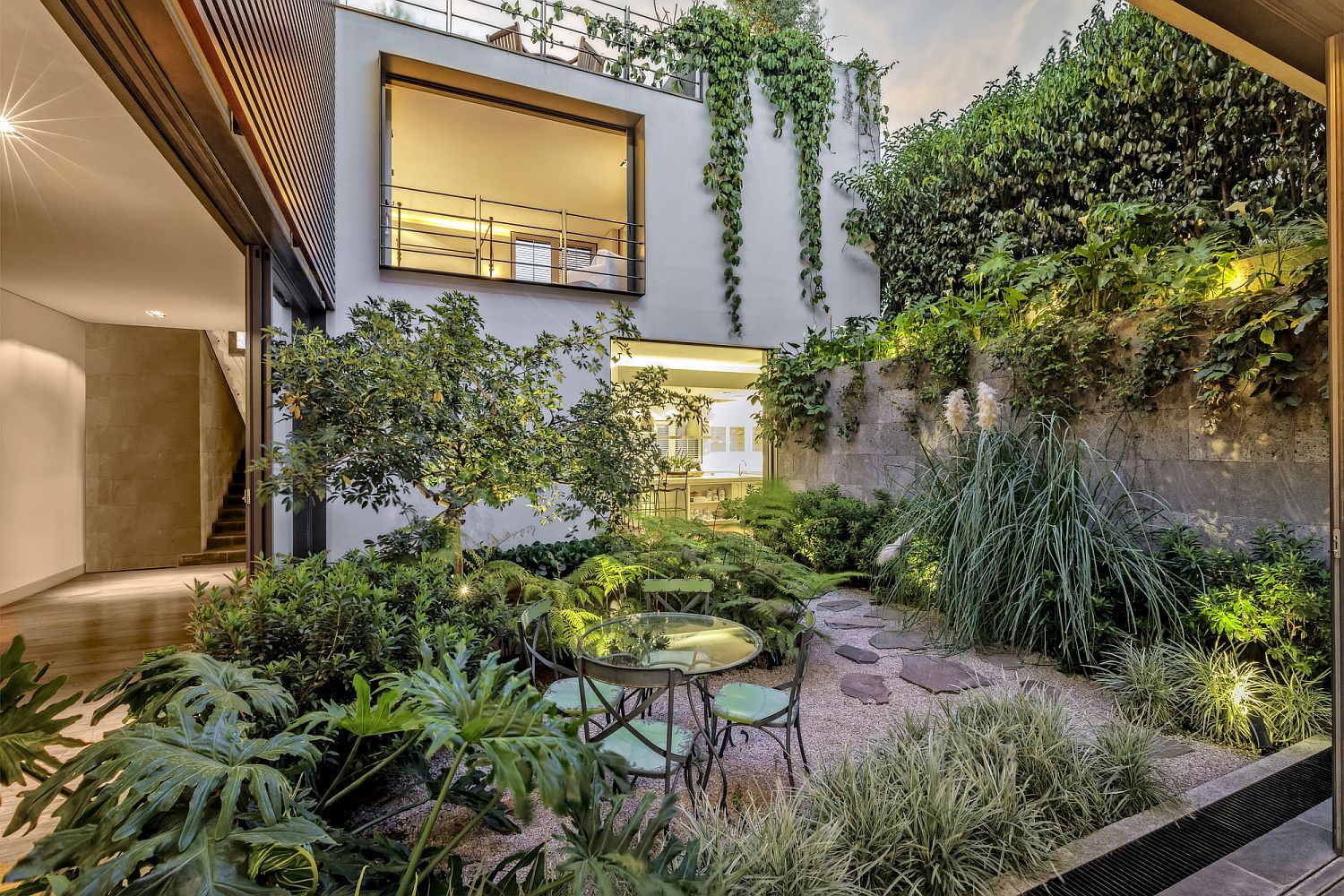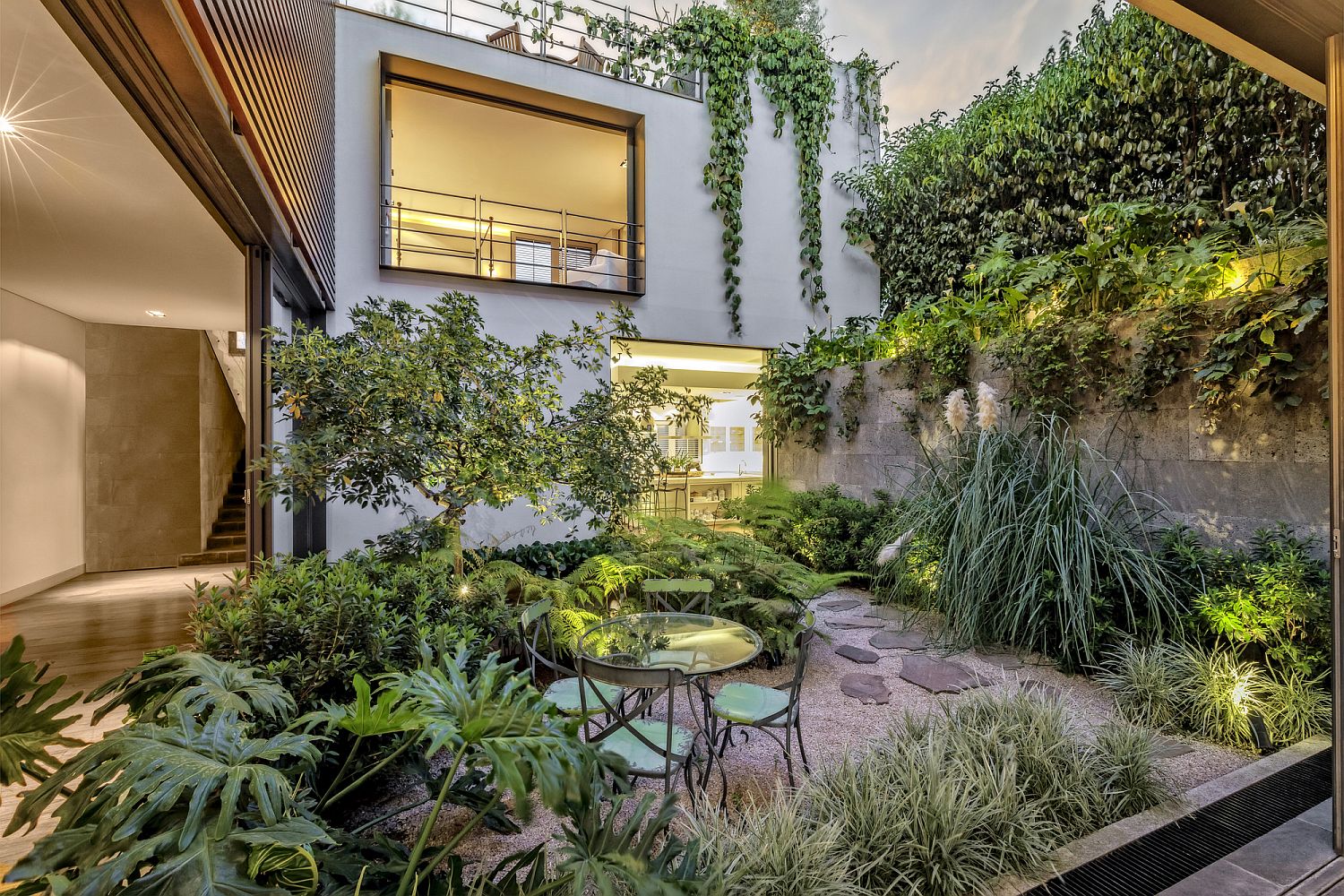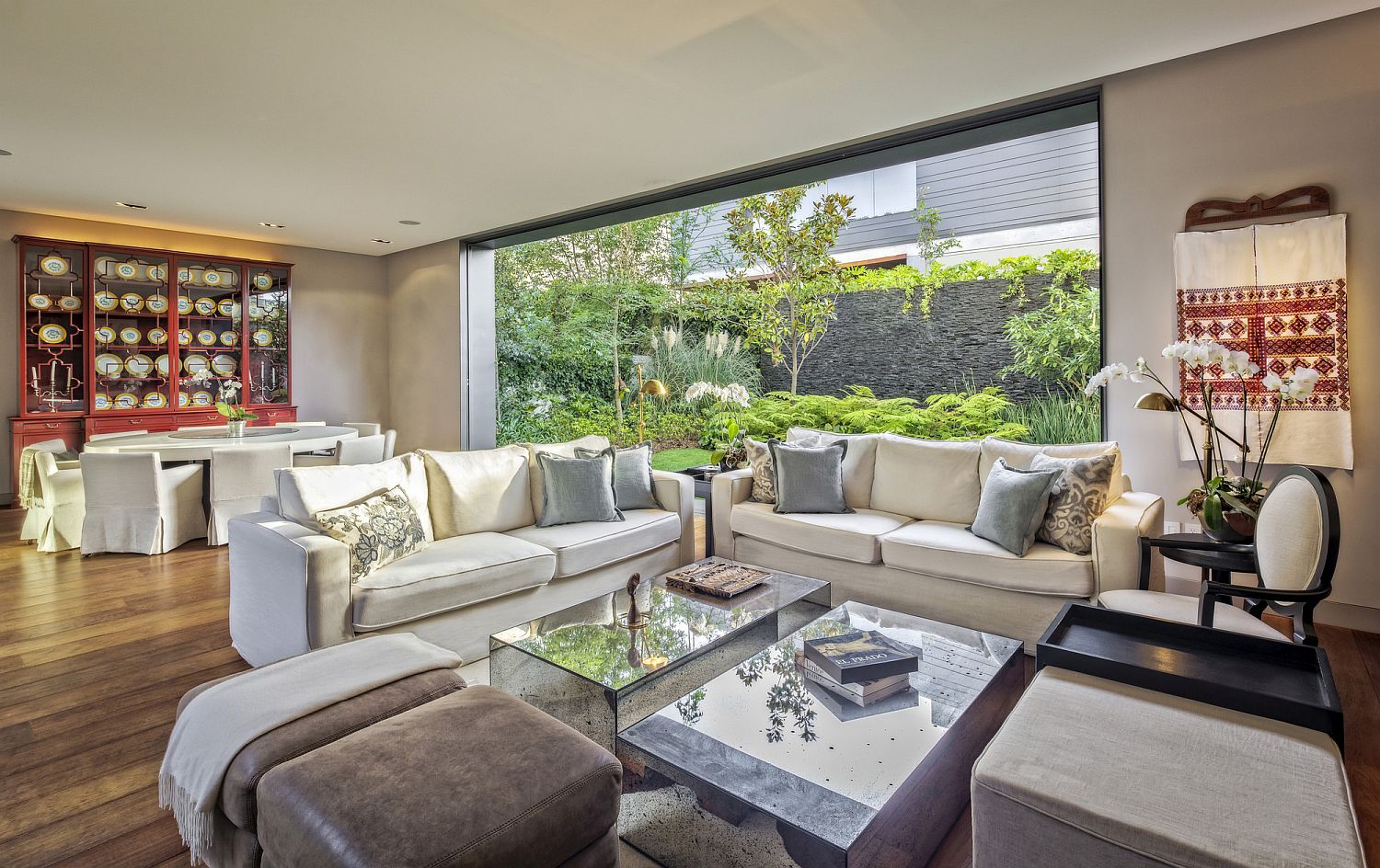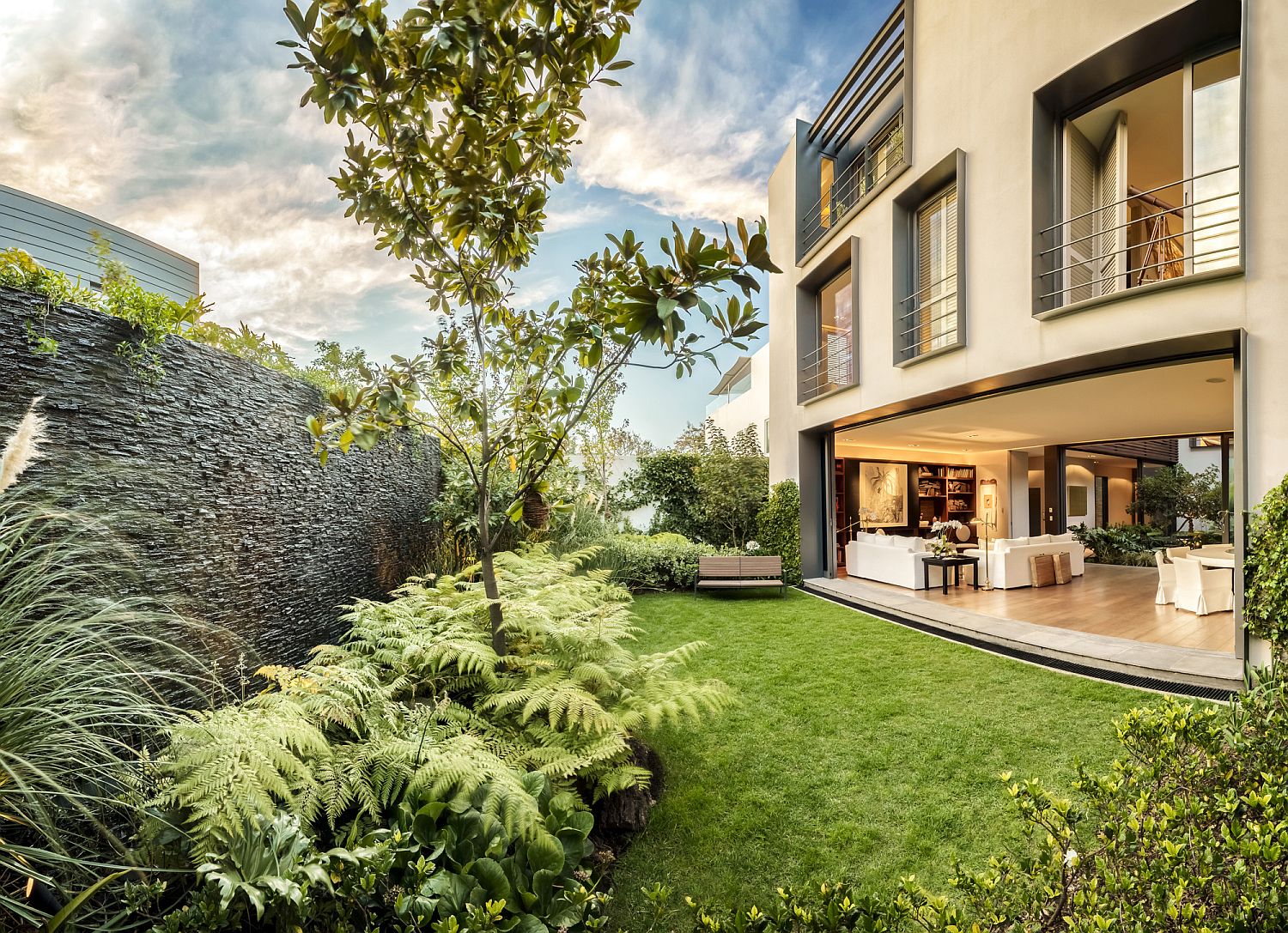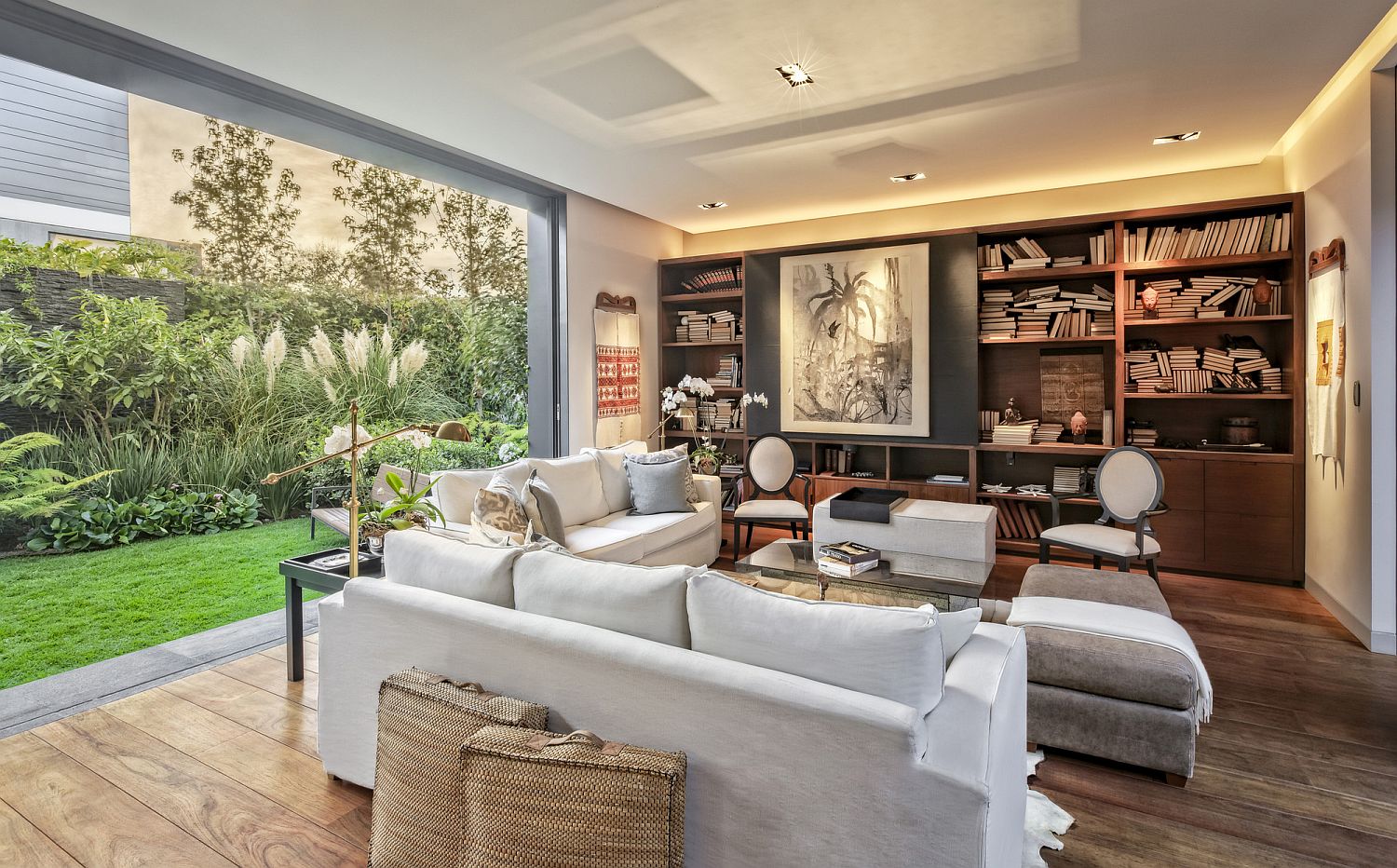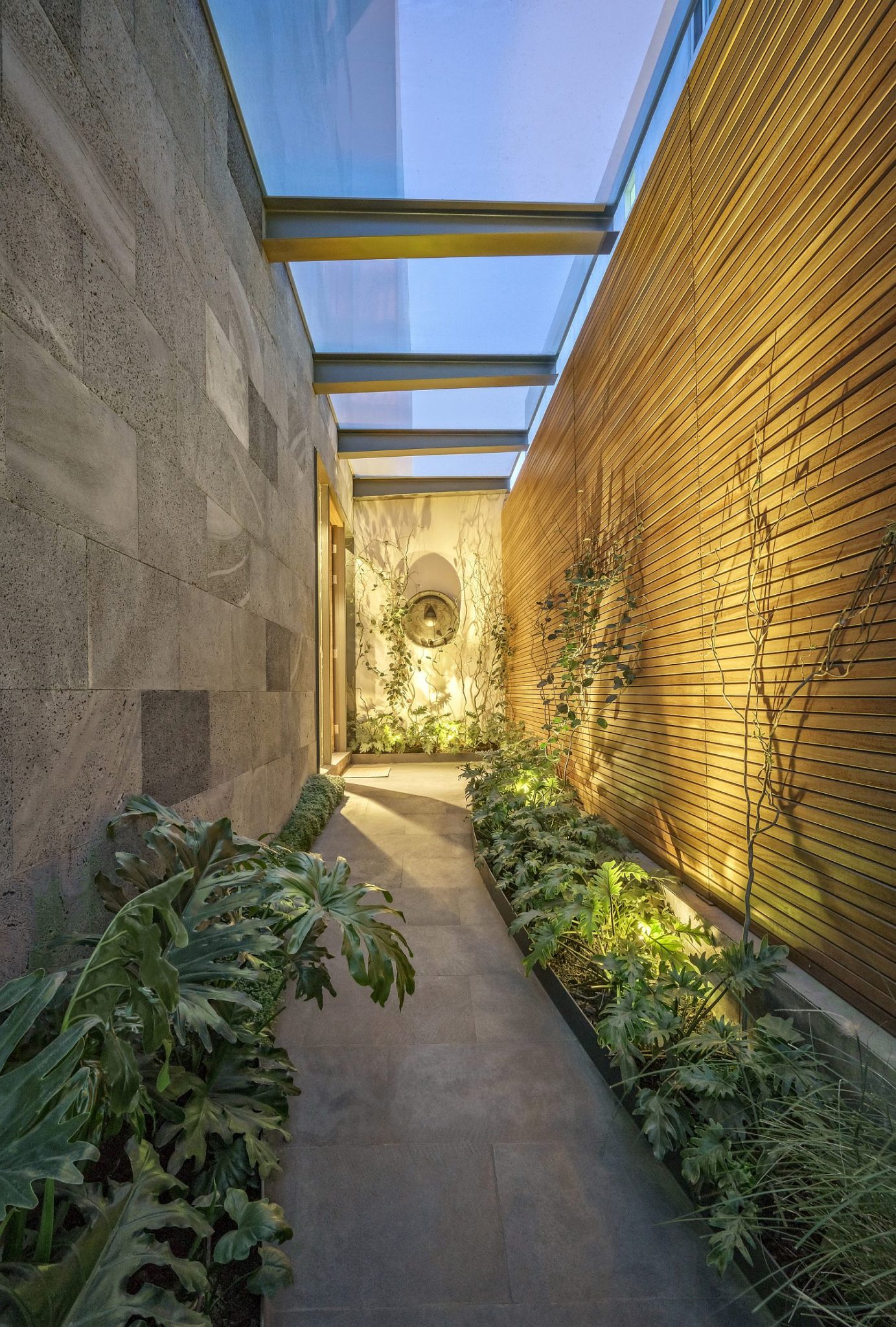 The hardest thing was to make a home for this family. Each of the spaces was resolved so that a complete coexistence was achieved in public areas and full functionality in private ones. We also managed to develop custom details such as special tub for the daughter who has a disability, achieving to integrate functionality with warmth so that her daily routine is a pleasant experience.
RELATED: Green Oasis in Jakarta Merges Javanese Tradition with Modernity