Decorating with artwork is one of the easiest ways to add a touch of uniqueness and character to your home. Whether you want to make a bold statement or choose a piece that blends in with the other elements, we have you covered with a list of carefully selected artwork. With so many choices, anyone can find the right fit for their interior style and color scheme!
Black and white agave photography
Black and white photography is a classic when speaking of wall decor, making its way to many different interior styles. The agave wall art is a versatile piece that you can never go wrong with.
Amalfi Coast triptych
The triptych by Natalie Obradovich makes a bold addition to your living room or any other space that lacks a focal point. The wall art reveals the beauty of the Amalfi Coast, which adds a vibrant visual touch to the room.
Botanical prints
Botanical prints with muted colors are a trendy choice for decorating bedroom walls. The botanical prints collection featured by Art.com makes it easy to mix and match the pieces to design your curated gallery wall.
Mid-century modern artwork
We understand that finding suitable artwork for your particular color scheme might be challenging. If you struggle to find the right fit, this mid-century modern piece is an ideal choice. The black and white color scheme will perfectly match your style while working with any color palette.
Eclectic gallery wall
A gallery wall is a great way to bring a dull wall back to life. However, not all of us are gifted with an eye for color and symmetry. If you don't execute it correctly, a gallery wall might look odd and unaesthetic. The key is to carefully curate your gallery collection. This eclectic gallery wall is rich with details and colors to suit your space.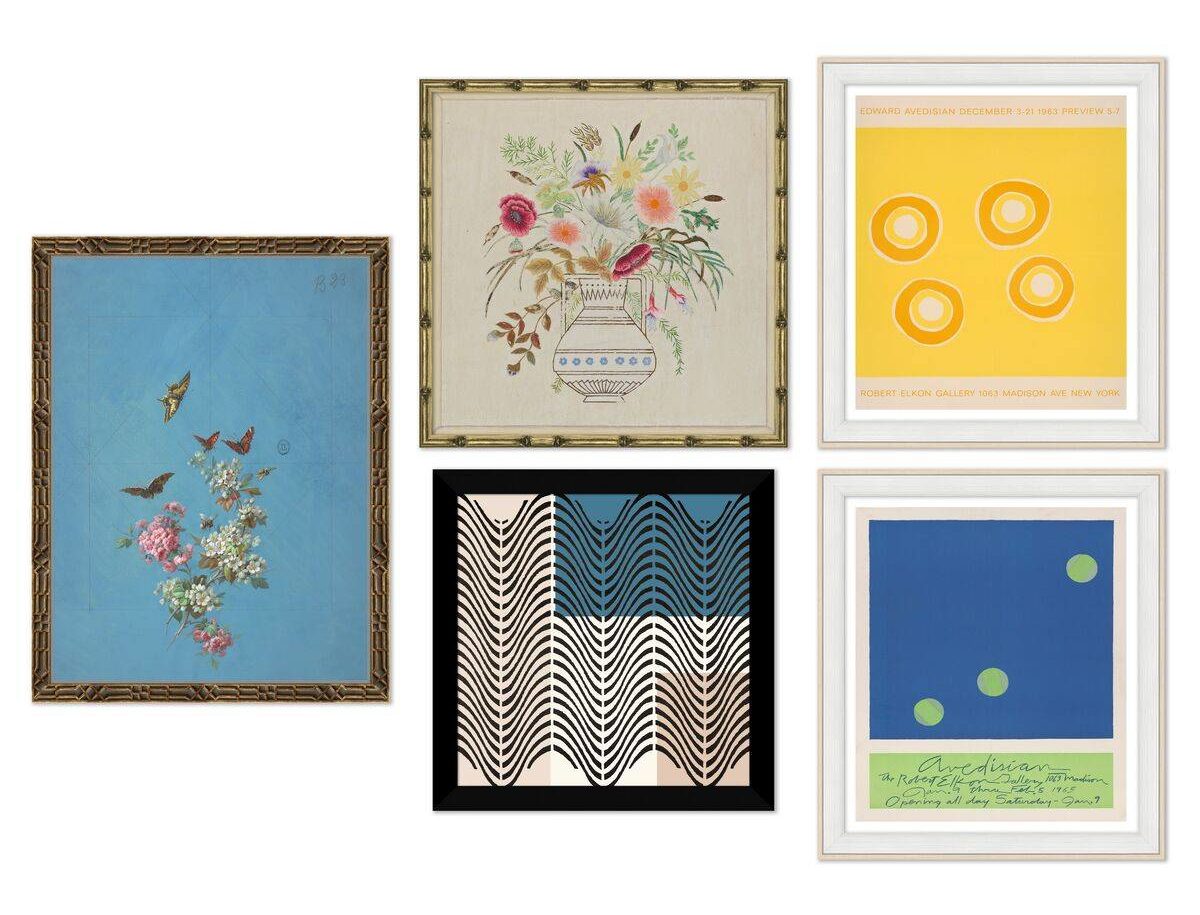 Flamingo beaded artwork
The handmade art by Jonathan Adler is a bold piece that brings exotic vibes to the space. We can envision this outstanding piece hanging over a tropical leaf wallpaper or displayed above the sofa for the biggest visual impact.
Beach print
A beach print will help you bring a coastal feel to your home. The soothing color scheme will fit a neutral color palette, making it the ideal piece for enhancing the mantle.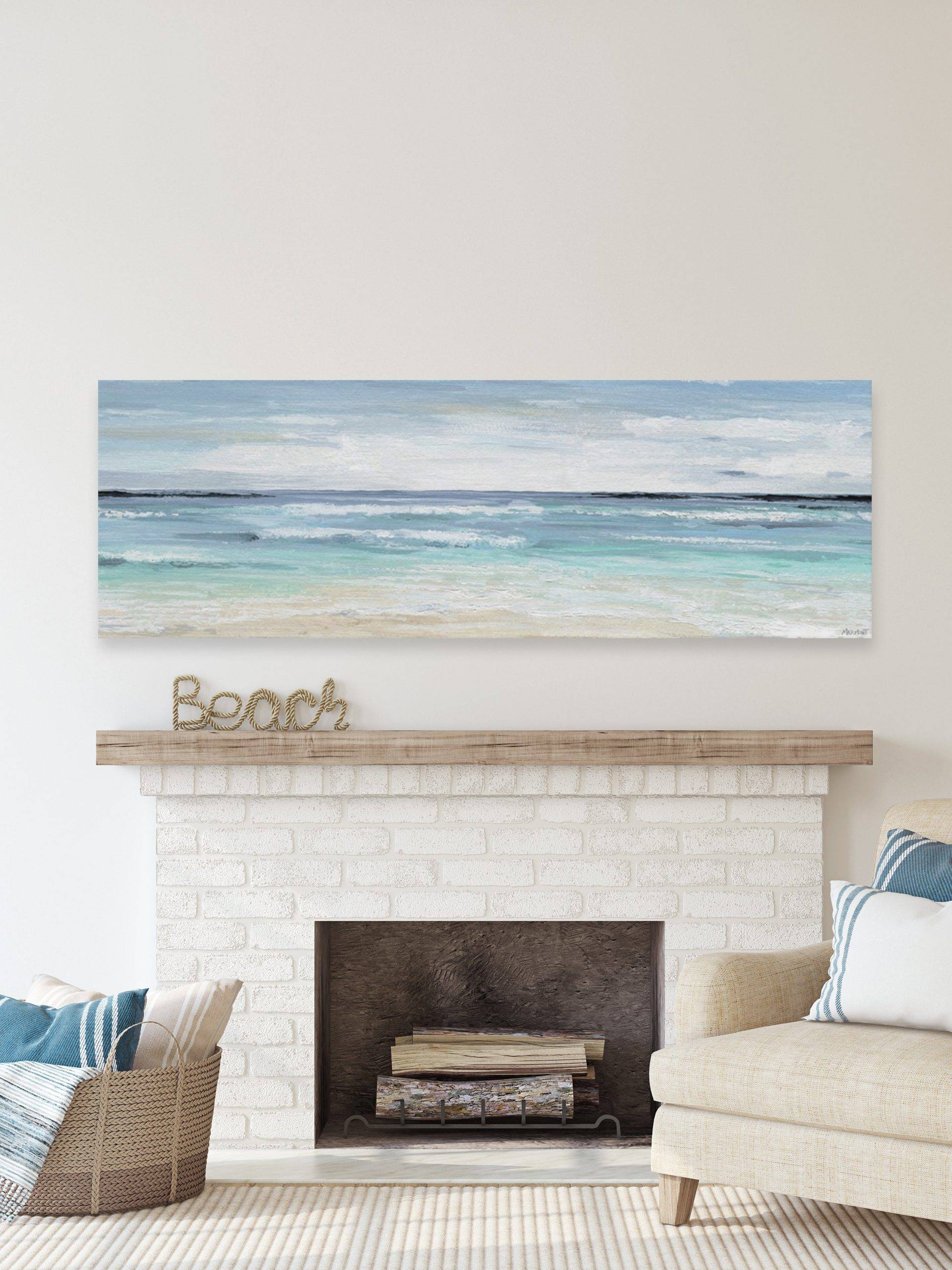 Abstract wall art
This abstract art is subtle enough to blend perfectly with the elements without overpowering them. This delicate piece will be your ideal artwork if you love a curated mix of neutrals.
Hush beaded wall art
The handmade masterpiece is handcrafted with glass beads for a unique look. Try adding a touch of personality to your home with a bold piece like this one. Create a focal point that grabs the attention and let everyone speak of your fine selection.