"Modern" and "contemporary" are often used interchangeably in the design world. However, not many realize that these are two different styles. Contemporary refers to the current trend and has fluidity, making it more challenging to define the concept. The style combines carefully selected features from popular styles such as minimalism, Art Deco, and modernism. However, contemporary doesn't emphasize one specific style.
On the other hand, the modern design style is clearly defined and references a specific era. The specified features like warm tones, tapered legs, and clean lines can be easily recognized.
If you can't tell a clear difference between these popular styles, we have you covered. This article will explain the key differences between modern and contemporary styles in a digestible way so that anyone can understand them.
Materials
Material is one of the key differences between these seemingly similar styles. The modern design embraces earthy and natural elements, with wood as the prevailing material. The idea is to add a touch of warmth with wooden furniture. As for the finishes, leather and linen are pretty popular.
On the other hand, contemporary relies on the use of sophisticated materials such as metal and glass. However, the concept can also incorporate select natural materials such as cork and stone.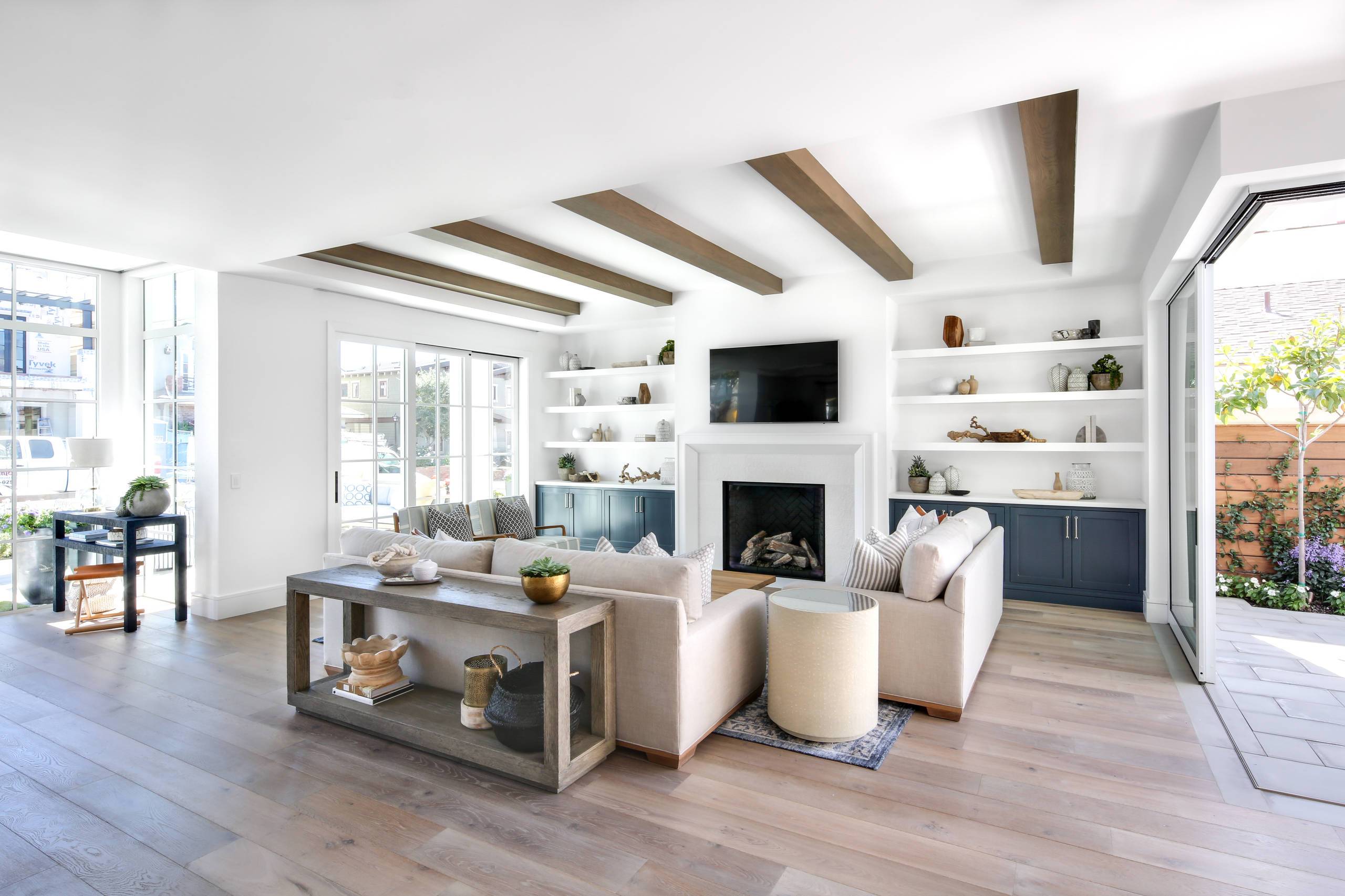 Color palette
Modern spaces feature warm and neutral colors to make the room feel more inviting. The earthy palette incorporates browns, turquoises, rusty oranges, and olive greens as the most common color choices.
However, this is not the case with contemporary. The design implements a strict color palette consisting of cooler tones and often a monochromatic look. White, gray, and black are the colors that characterize a contemporary space. However, the design is pretty fluid and can include a carefully curated mix of soft neutrals. In addition, contemporary doesn't rely on decorative details to add visual interest. The preferred way to enhance the space is to introduce a select mix of textures.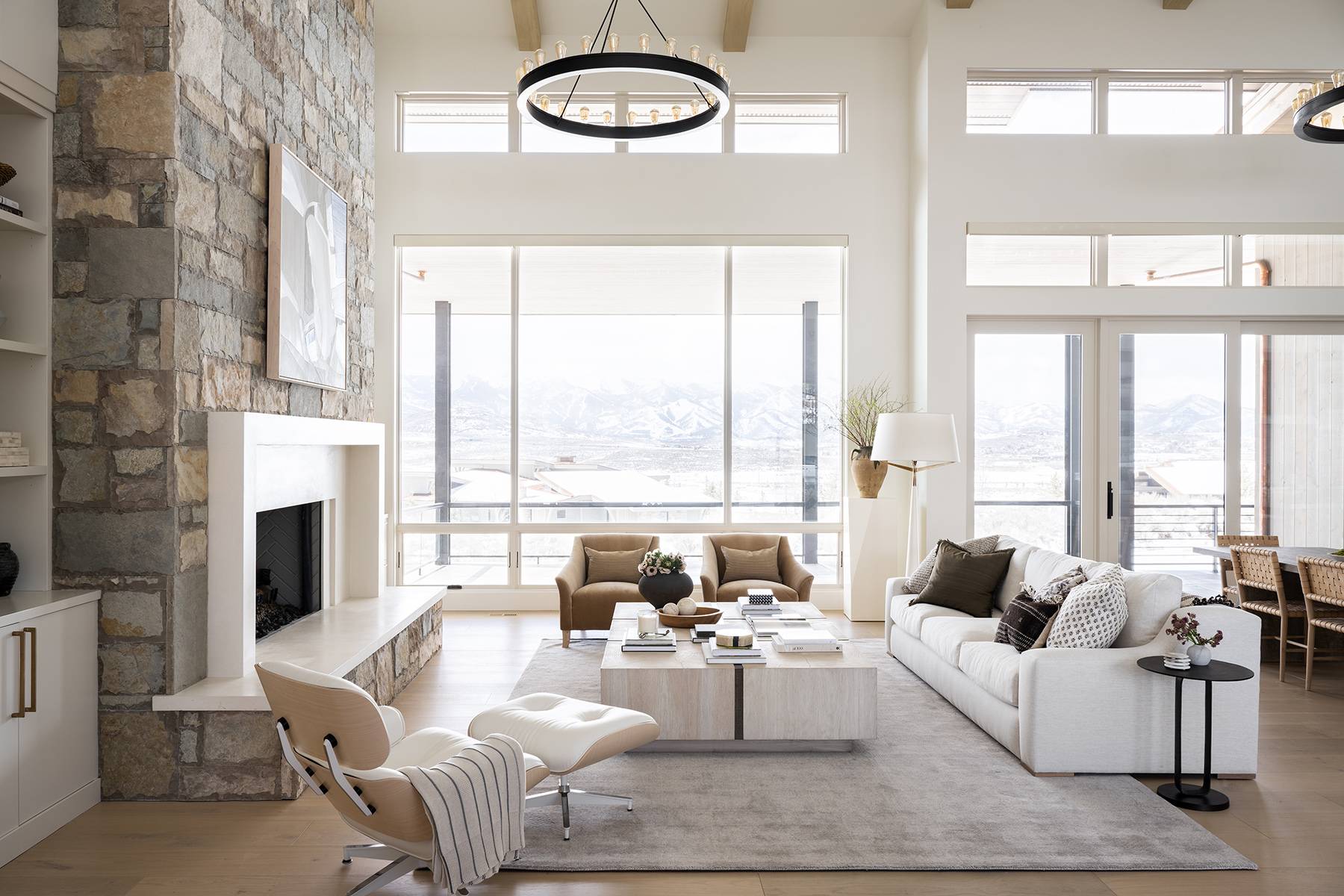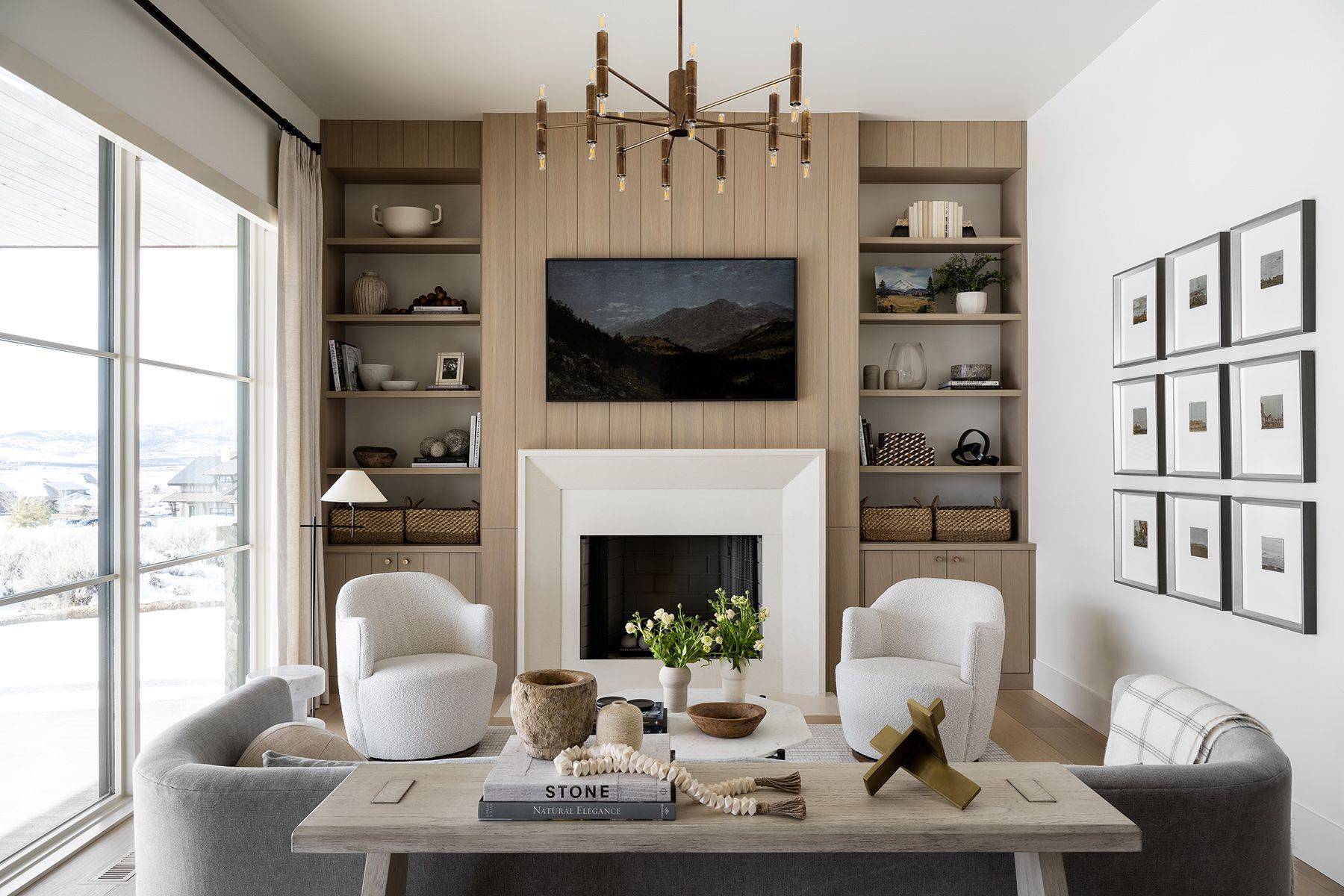 Furniture shape
Although both styles favor minimalism, there is a slight difference in the furniture design. The modern space features simple furniture with clean and straight lines for a streamlined look. Tapered legs are a signature feature for this style, making the pieces feel lighter. You will see sofas, coffee tables, and dressers elevated with tapered legs.
When you look at contemporary rooms, you will notice that the furnishings tend to be curvier in shape. However, both styles look neutral and lack ornate detailing. Interiors tend to be spacious in modern and contemporary styles, favoring an open plan layout for an airy feel. Designers use furniture, textures, and colors to visually divide the space and create separate zones that are connected. With both styles, the main idea is to emphasize functionality in the home.