We've all been there…shopping for that beloved Valentine who seems to have everything he or she wants, or that special someone who insists, "I don't need a gift!" But you still want to treat them, whether your loved one be a partner, parent, grandparent or friend. Decoist to the rescue! Today we're here to share a few fun, unexpected Valentine's Day gift ideas that just might wow everyone on your list. Even if you're hunting for a last-minute gift, the key is finding a unique approach, a universally loved item, or something that's just plain useful. Read on for helpful tips and ideas…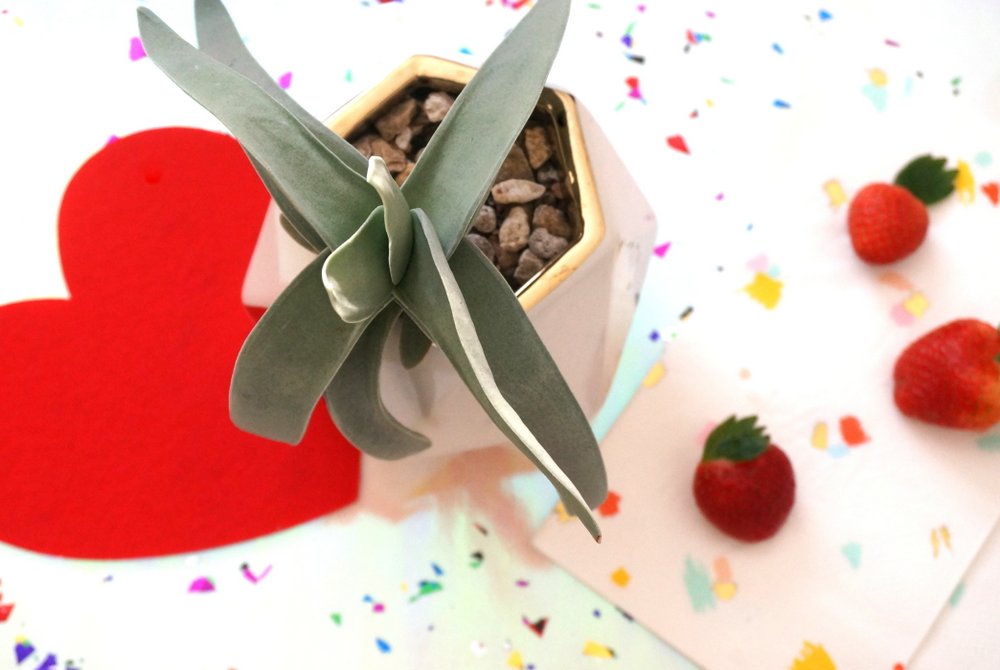 *Photos and styling by Kate Simmons for Decoist
Special Somethings
Red roses will only spoil, but a potted succulent has a longer shelf life. Plus, it's perfectly on trend! As a bonus, you can place it in a unique planter (such as the geo selection below), and you're set! A touch of gold detailing brings the whole arrangement to life. Stick with plants and containers on the small side if you want to play it safe: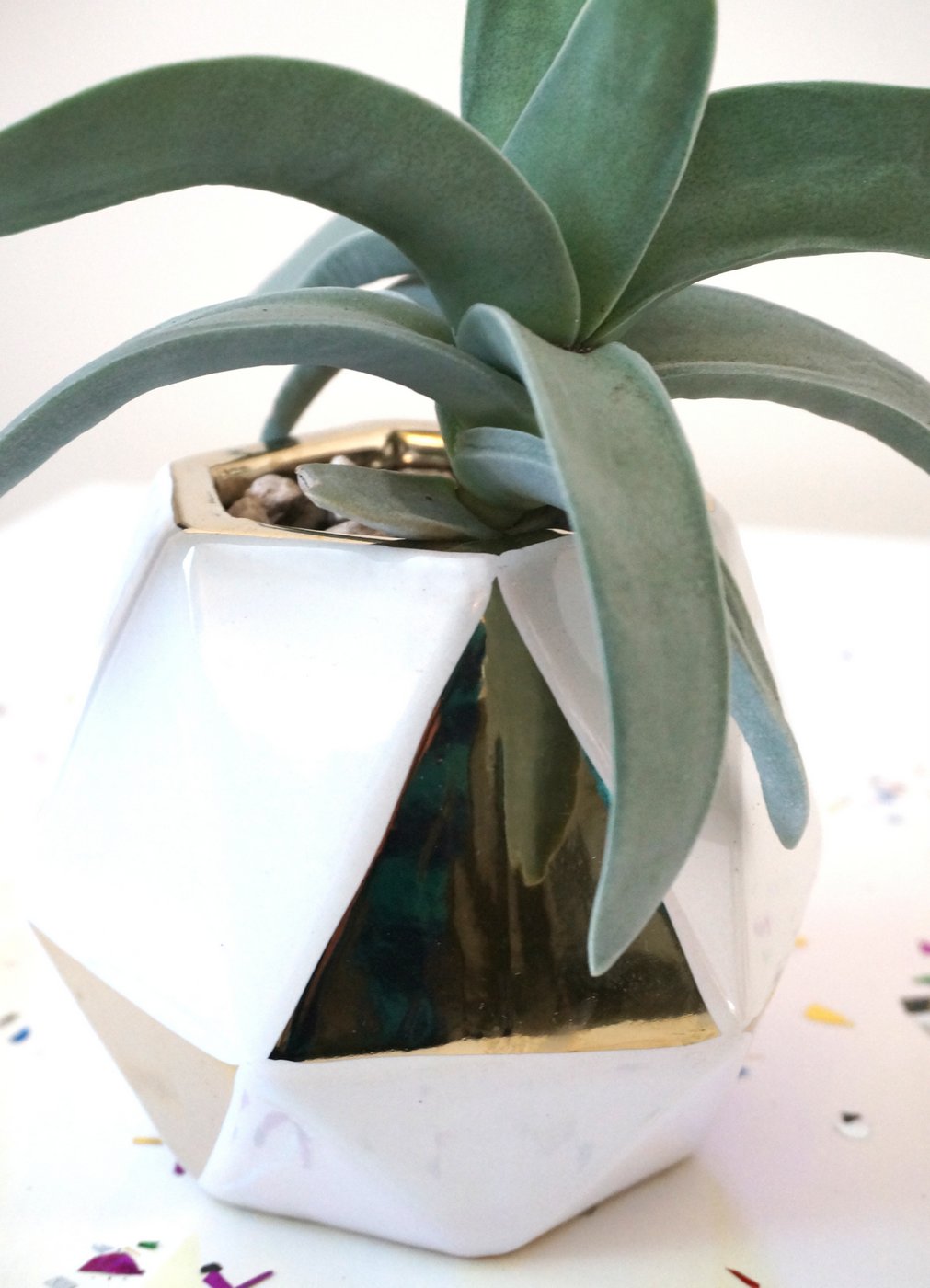 It's hard to argue with a gift that's part useful and part decadent. A crystal or glass box for your Valentine's vanity is the perfect icing on the cake to any table or dresser top. Plus, since it's see-through, it has a clean look that will give it an "uncluttered" and "unfussy" appearance. Perfect for the picky giftee in your life!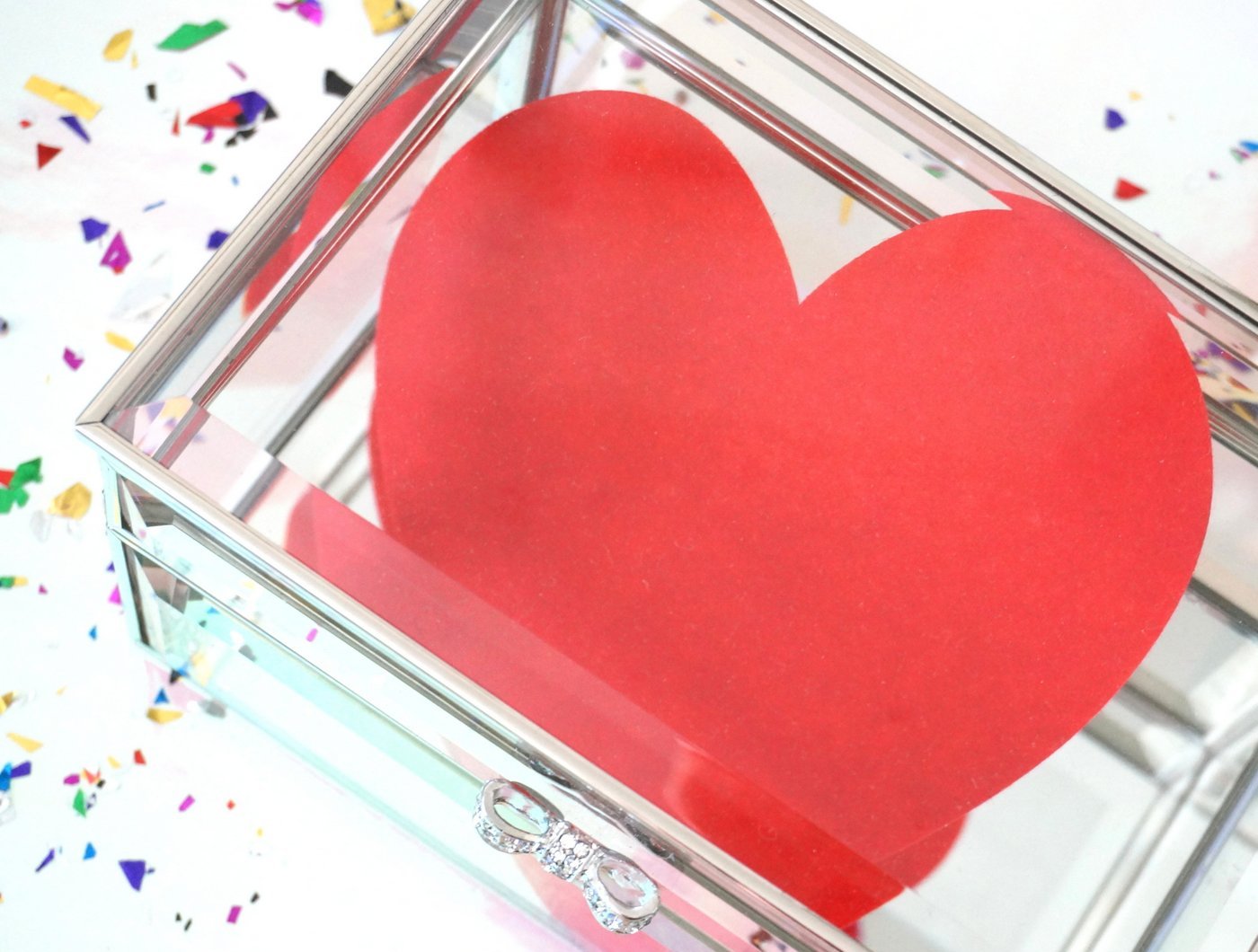 The box pictured above and below is from Tahari Home. As a bonus, try putting a felt or paper heart inside. It's festive, and it's an instant token of Valentine's Day style.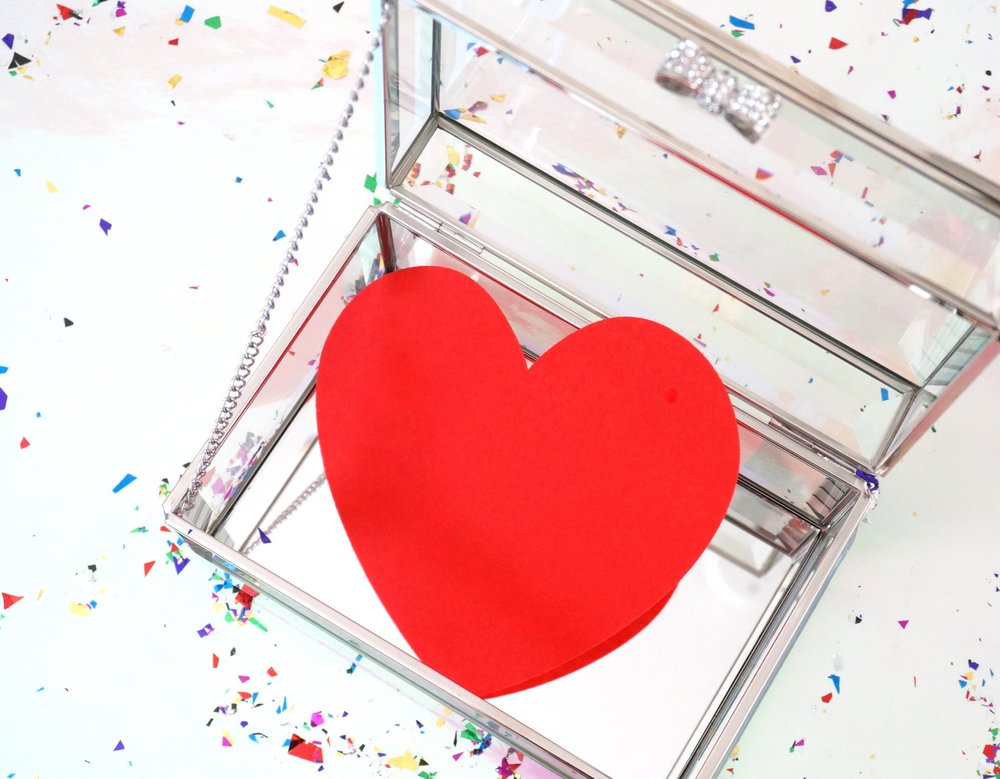 A Delicious Bite
What do you get the Valentine who insists that he/she doesn't want more "stuff"? How about a special experience?! Sweep her off her feet with a presentation of chocolate and strawberries. Or chocolate-covered strawberries! Throw in some special napkins, like these confetti napkins by Sugar & Cloth: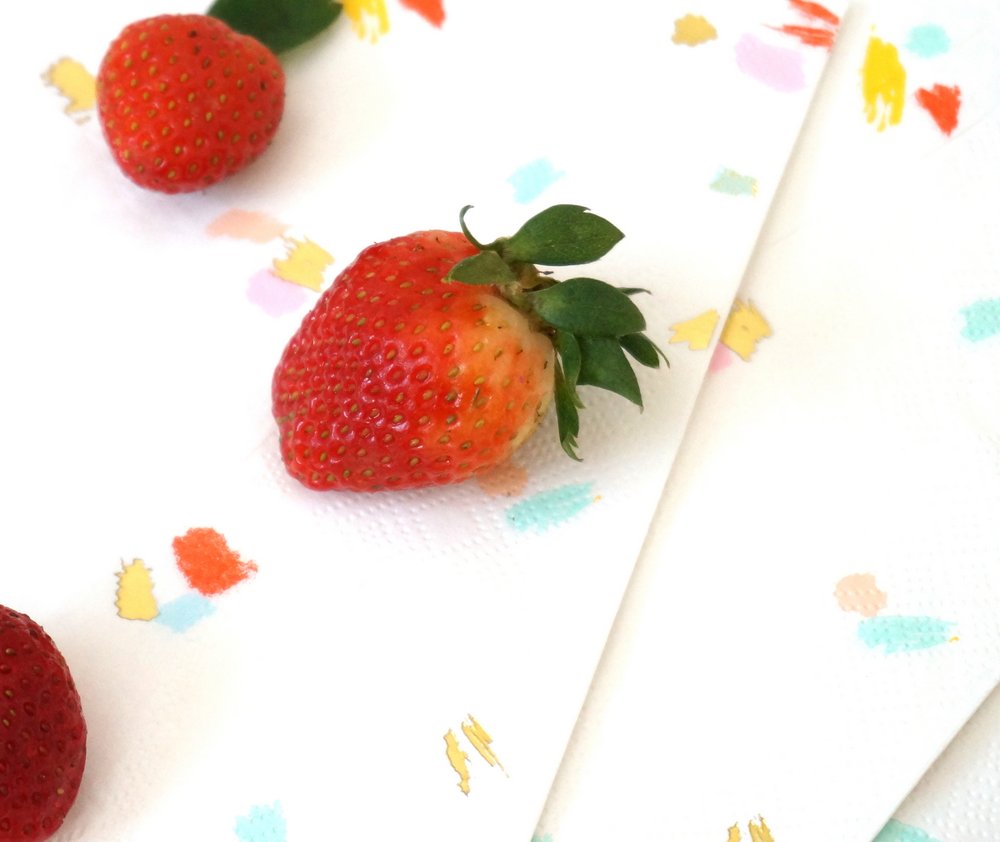 We also love these Blush Splash cocktail napkins from Harlow & Grey's Goddess Collection. To build on this dessert treat idea, try cooking a romantic dinner for your Valentine and let dessert be the decadent encore!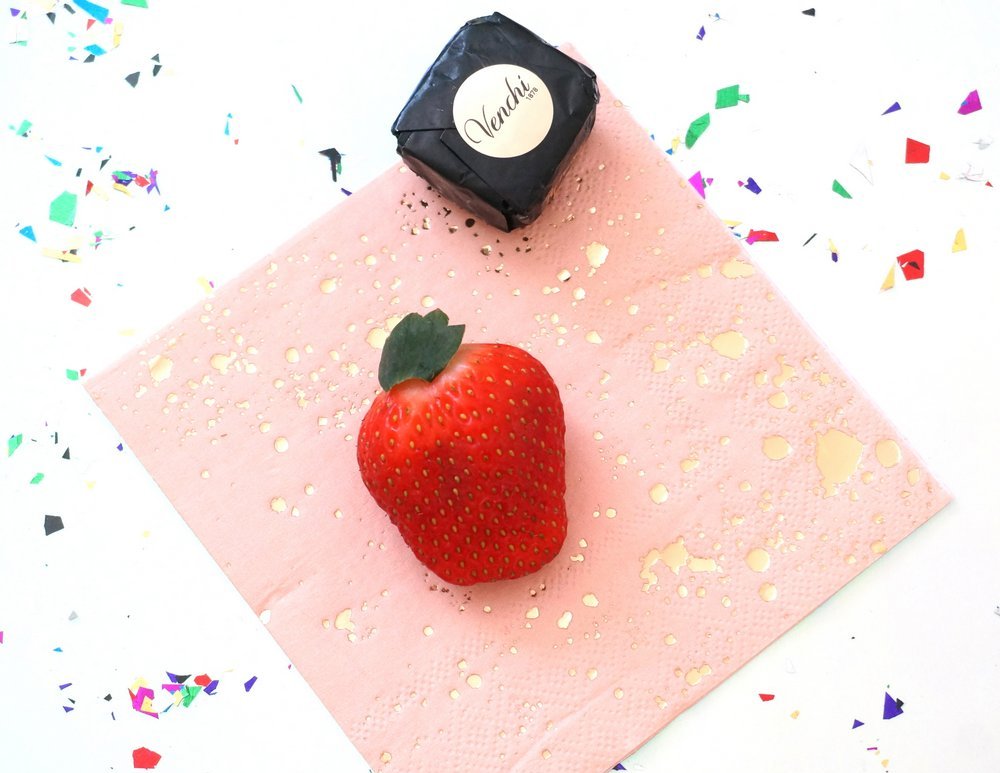 Universally-Loved Collectibles
Last but not least, it's hard to argue with collectibles that everyone loves. Like a set of drinking glasses! If you know your special someone enjoys a cocktail or two, wow him or her with a set of 4-6 petite glasses that won't take up too much space in the cabinets. In fact, these Cylinder Iridescent Champagne Flutes from CB2 are pretty enough to keep on display at all times:
You can also let your collectible gift take a delightfully unexpected turn! For example, if your Valentine loves nature, try gifting him or her with an assortment of lovely mineral samples, such as rose quartz and amethyst: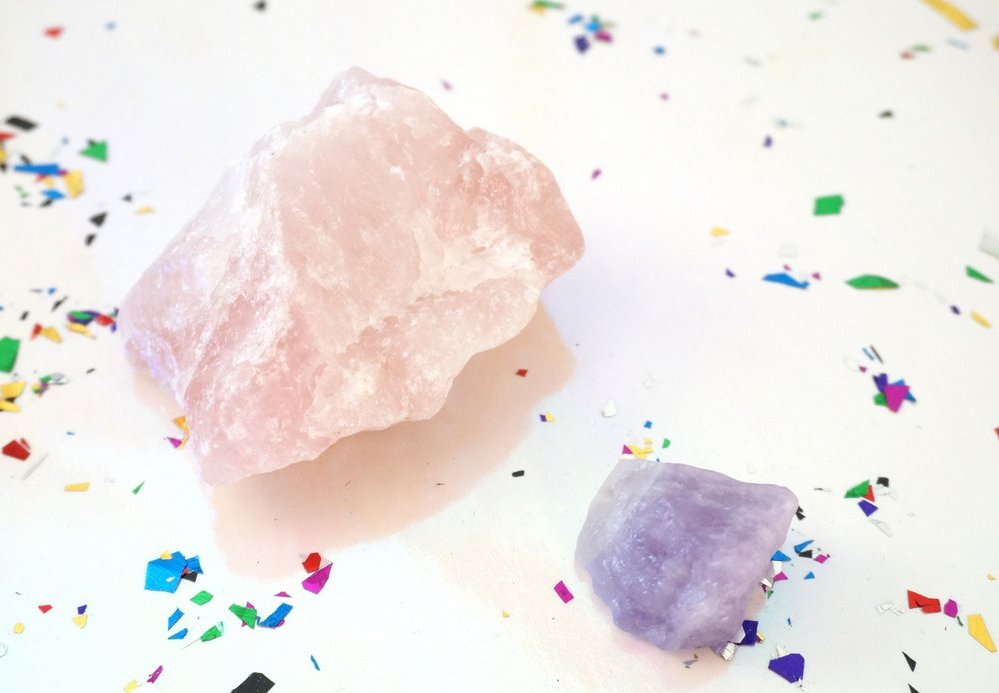 As a bonus, add a display container, such as a geo terrarium. If your loved one doesn't want to use it for minerals, it's the perfect receptacle for an air plant or two!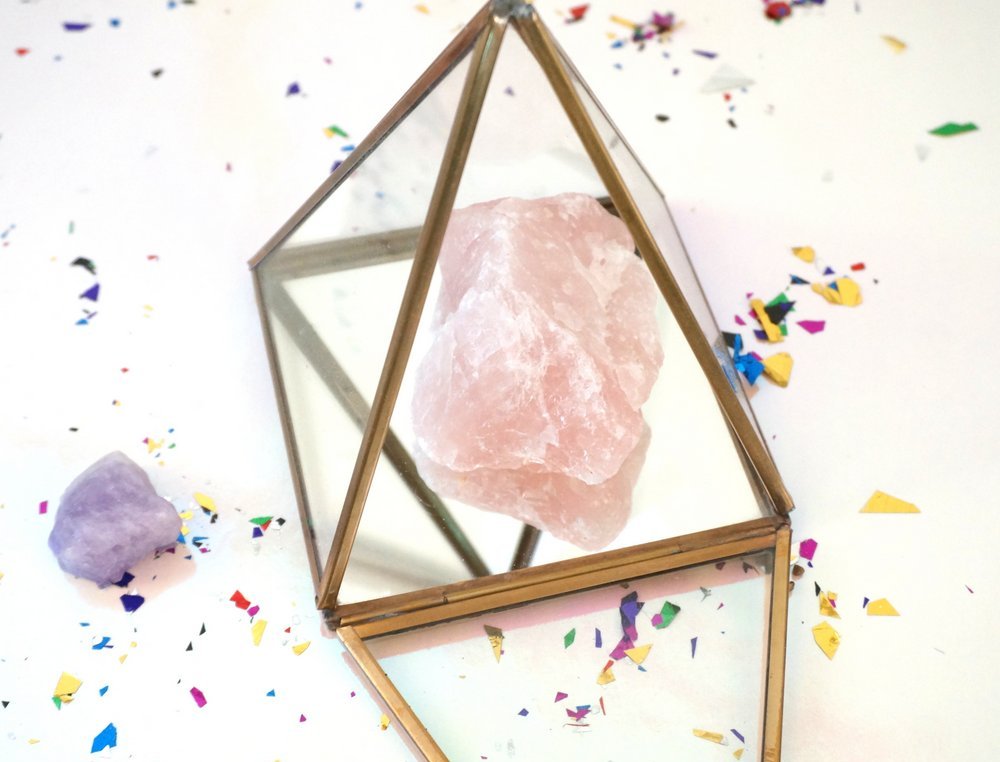 We hope today's post has given you some creative ideas for solving your Valentine's Day gifting dilemma. Keep it fun and unique, and you just might surprise that hard-to-shop-for Valentine of yours!