With Pantone christening 'Ultra Violet' as the color of the year, interest in many of shades of purple and violet is once again on the up. If you are searching for ways in which you can a dash of purple panache to your home without splurging a fortune, then we have the perfect answer today. As always, it is DIY crafts that allow you to try out the latest trends while still ensuring that you do so on a stringent budget. DIY purple and violet crafts definitely bring an air of sophistication and brightness without disturbing the neutral color palette far too much.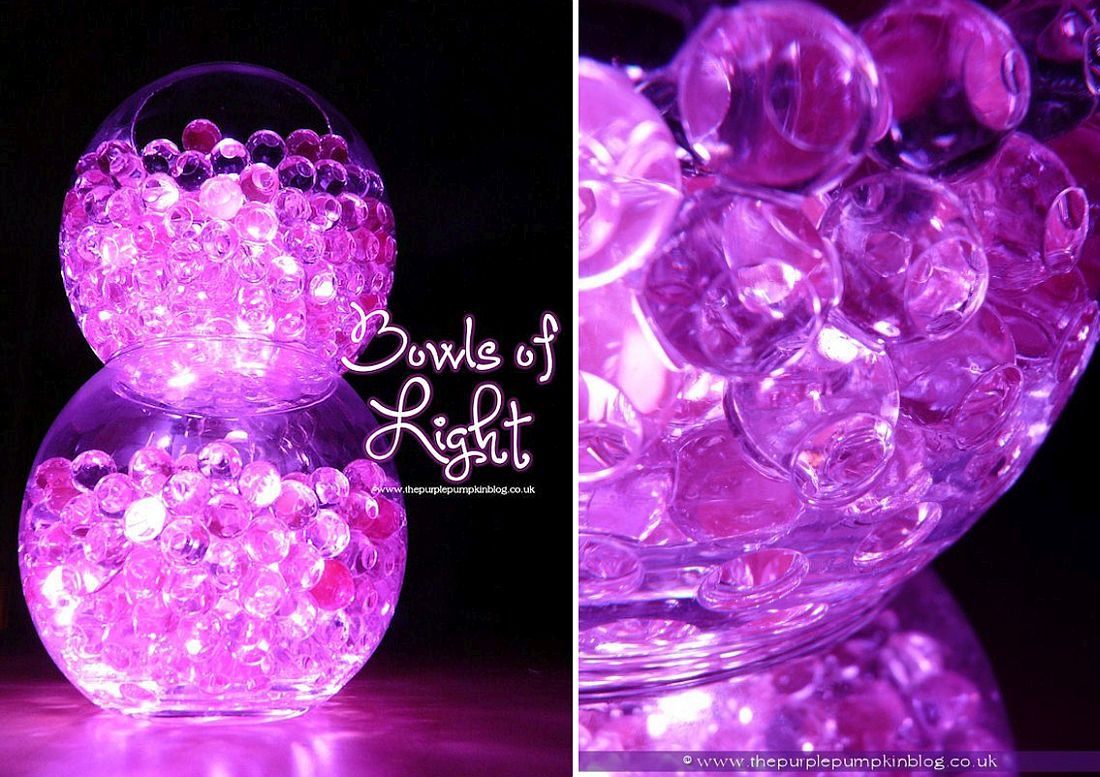 Of course, different people tend to gravitate towards different DIY ideas and today we have a wonderful mixture of lovely crafts that tend to usher in multiple shades of purple and violet. Both the colors can be equally impressive and would help shape a stunning accent wall or eye-catching addition that moves away from the mundane. As with most other DIY additions, you can simply replace them with a trendier piece once the 'violet craze' subside. Till then, it is time to celebrate Ultra Violet!
A Beautiful Purple Backdrop
Creating a purple backdrop without going over the top is about finding the right balance. Sometimes a simple purple wall can do the trick. On other occasions you can get a bit more creative and try out something as imaginative and sensational as the beautiful button tree with a majestic purple backdrop! We absolutely adore this tasteful masterpiece and it is bound to steal the show no matter where it sits. Next are the DIY paper lanterns in purple, violet and shades of black and white. These combine modernity with a pinch of oriental charm and look great in pretty much every room of your home.
RELATED: Trendy Color Upgrade: Stylish Kitchens in Shades of Violet and Purple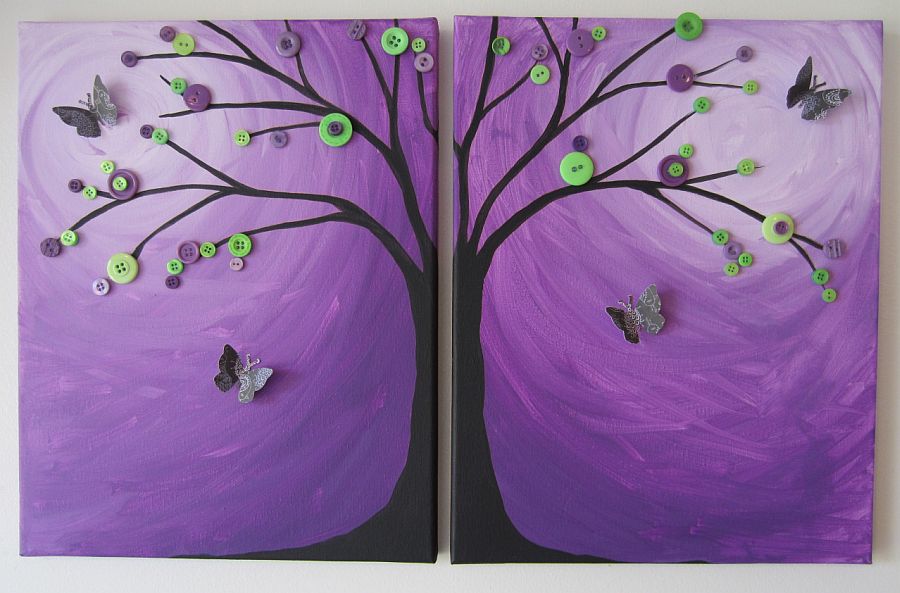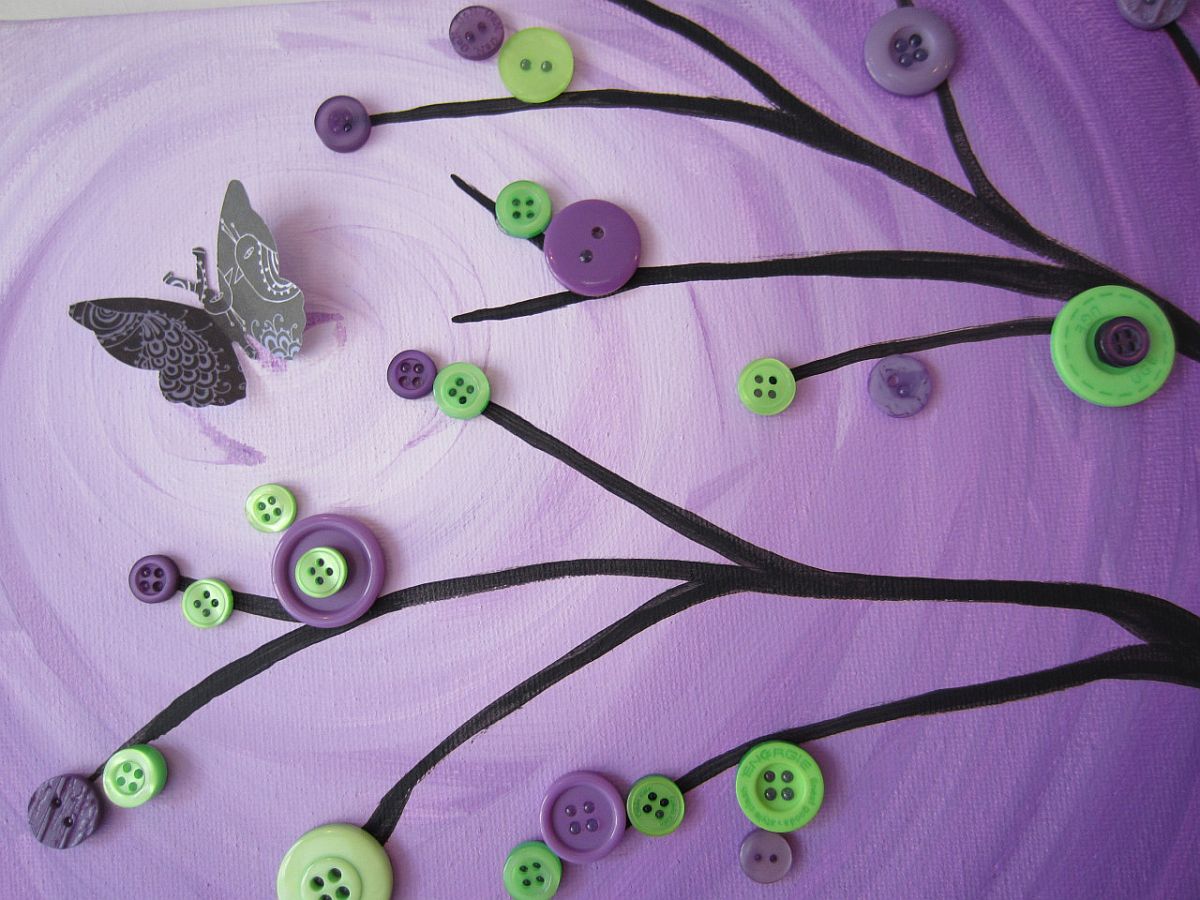 With Valentine's Day not too far away, the DIY wooden love sign in purple is a wonderful idea to get started on. It allows you to move away from the usual splashes of purple and red and gives the bedroom a classy and distinct focal point. You can bet your bottom penny that your Valentine will appreciate all the work it too to craft one of these.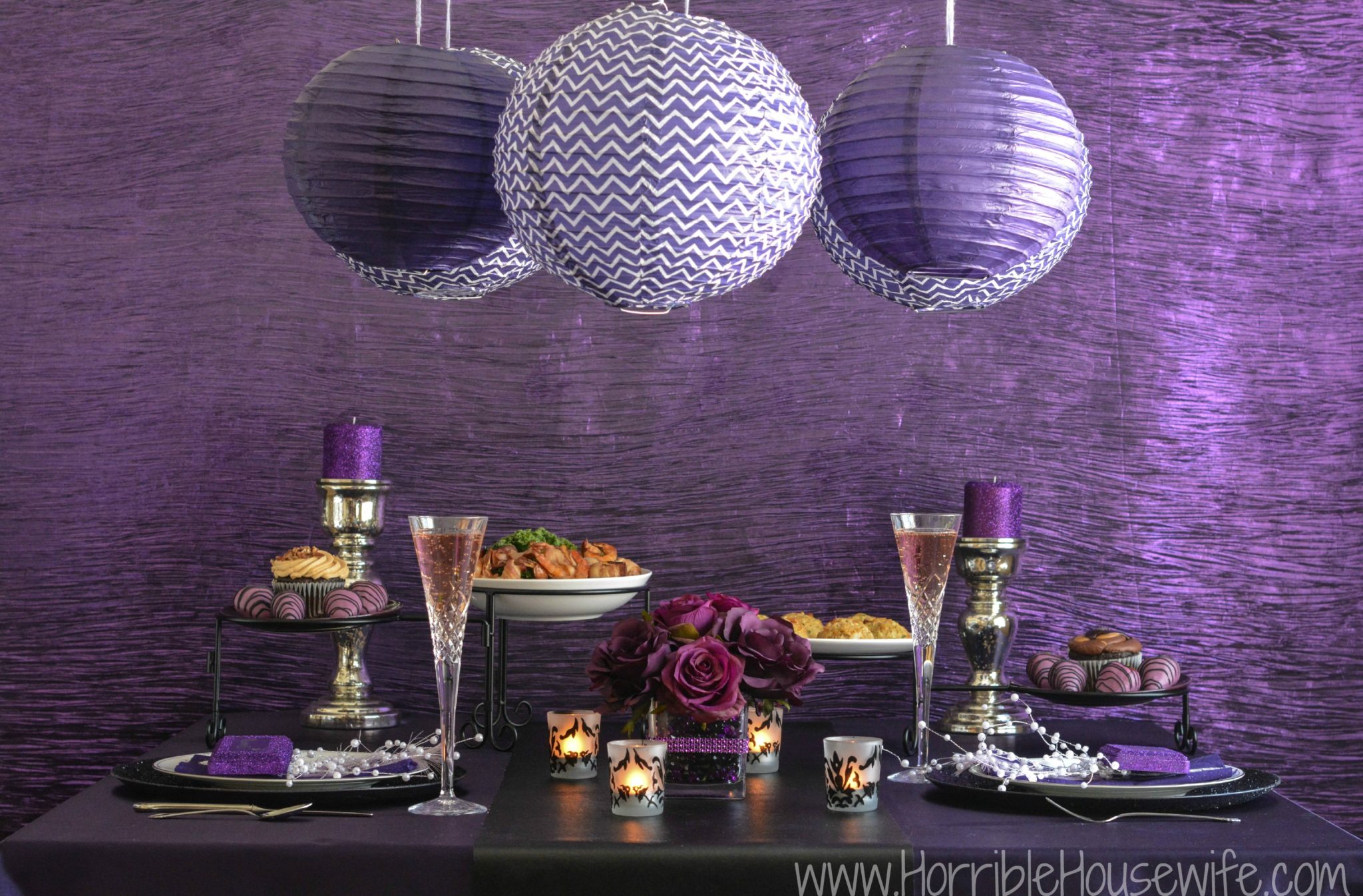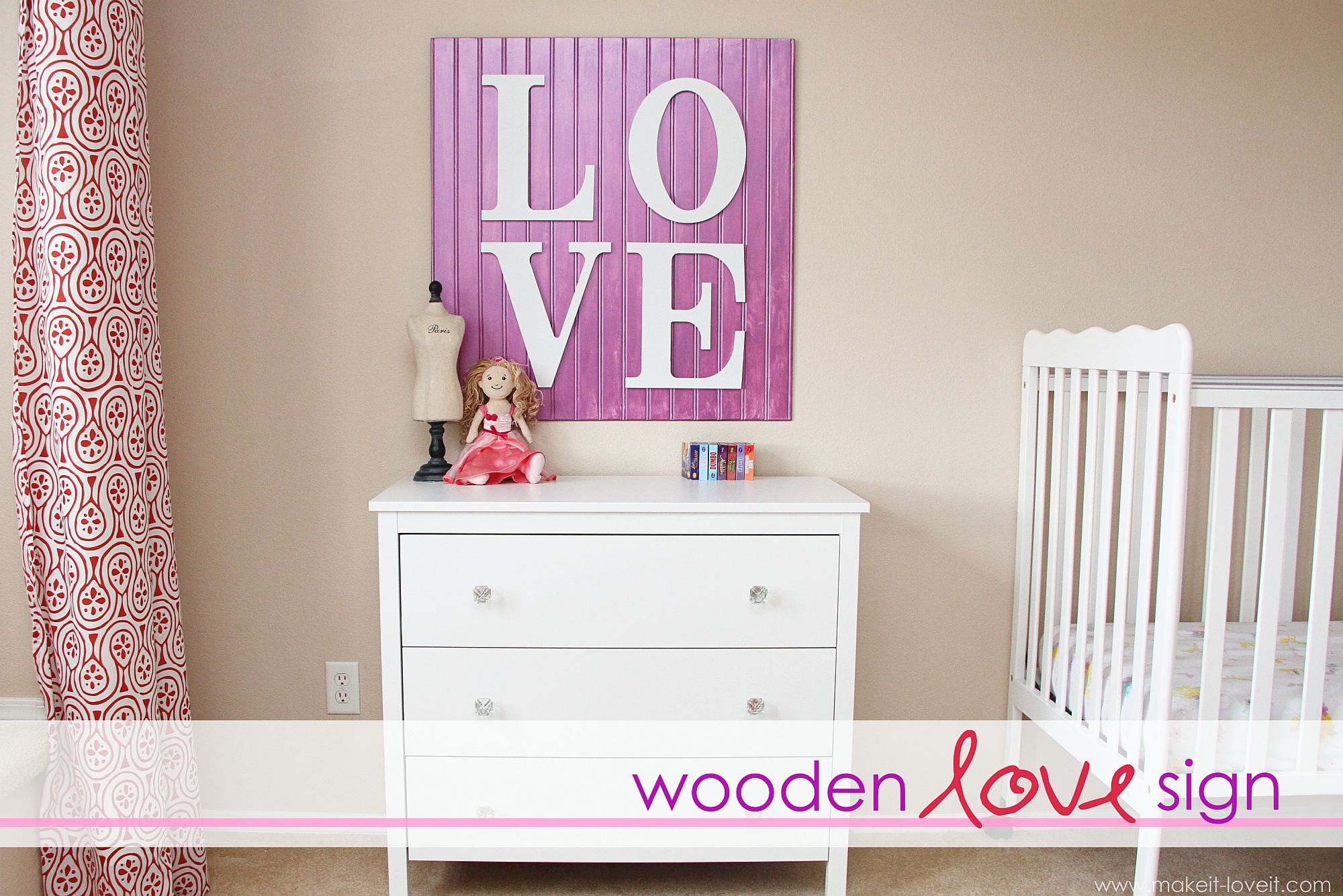 Violet and Purple Décor
Unlike art pieces and lanterns, décor clad in violet is much more of a permanent choice. One of the most impressive additions in this lineup is the DIY Adirondack chairs in multiple shades of violet and purple. These exquisite outdoor chairs are uber-easy to shape and you will need no more than $5 and a bit of paint to get the task done. You can even give your old and forgotten nightstand or bedside table a similar purple upgrade while the Asymmetrical body pillow in purple promises to make your life a whole lot more comfy.
RELATED: Ultra Violet: Decorating with Pantone's Color of the Year 2018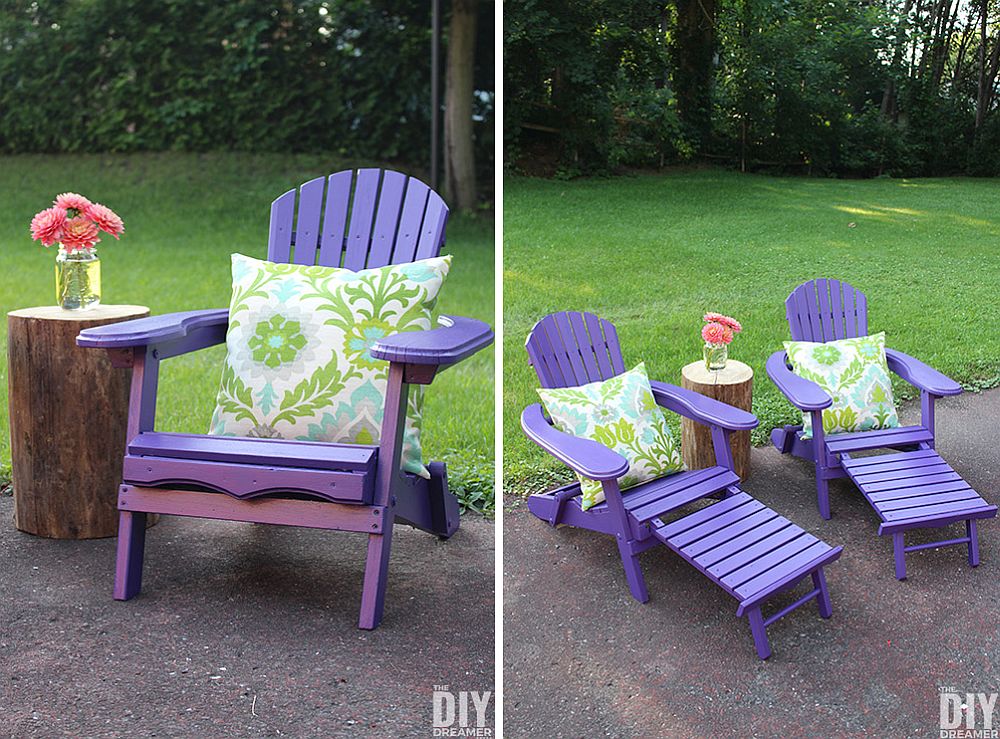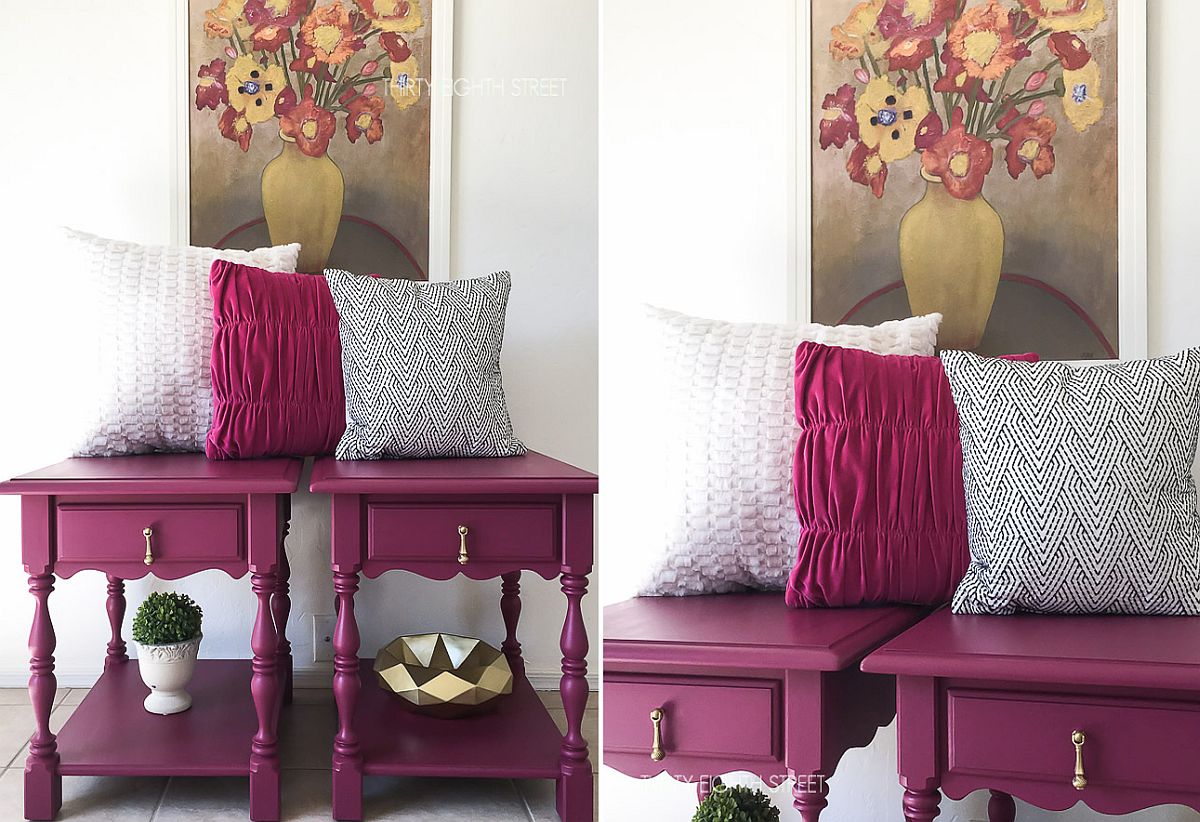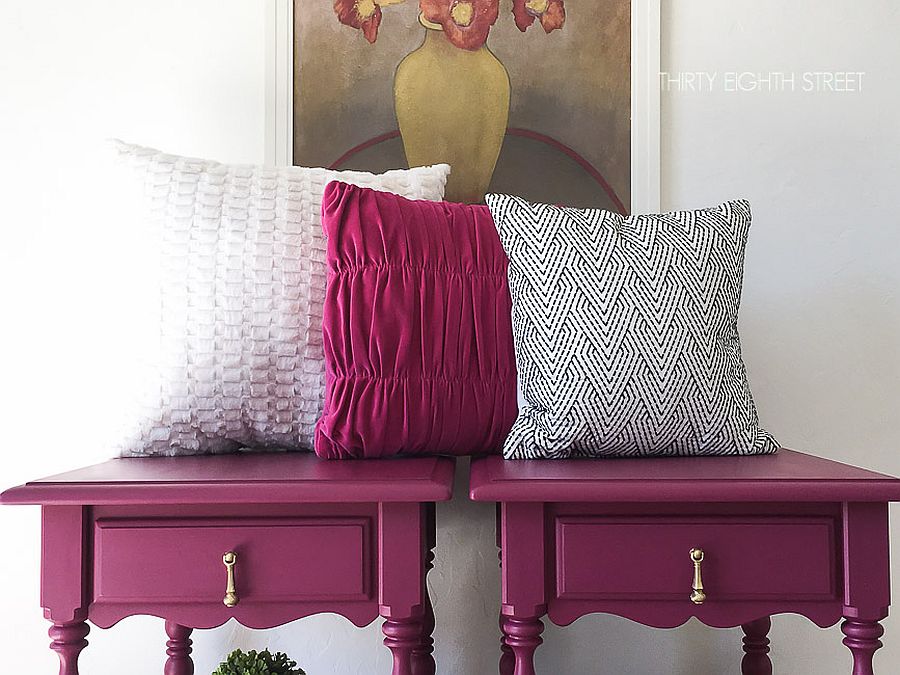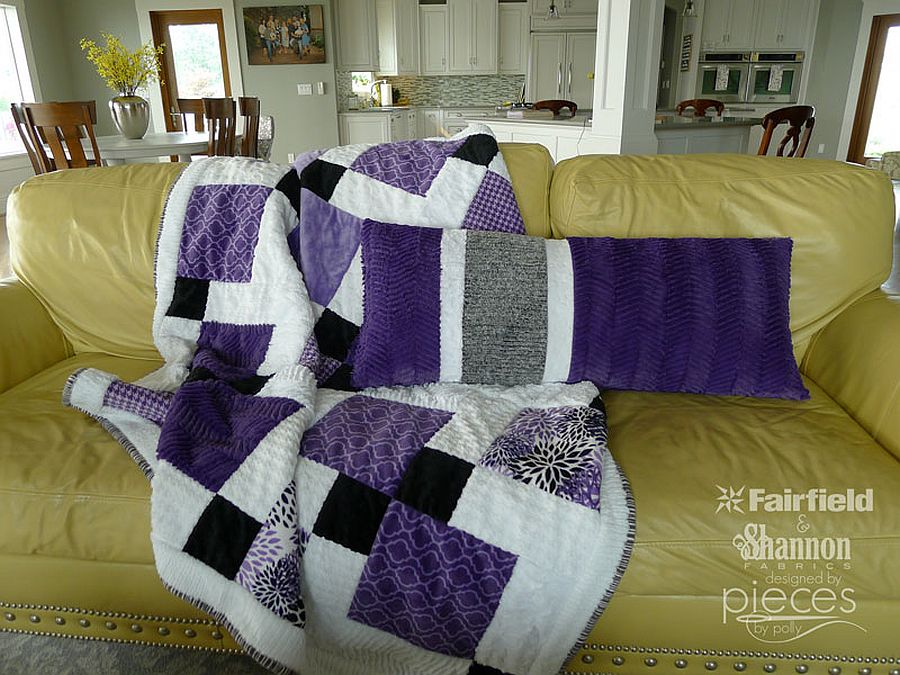 Add in a Purple Flower
Put together different shades of purple and violet along with some flower power and you can create visual pomp. Turning those old flowers into a wonderful centerpiece or crafting paper flowers using cupcake liners-the options are undoubtedly endless. You can use everything ranging from fabric to upcycled materials and yarn to make flowers in purple. What you choose depends on both your skillset and the time at hand. The captivating DIY projects below are just a few among the many directions you can take!
RELATED: Accentuate With Majesty: Purple Passion for Contemporary Interiors