We love the idea of a tiny home that offers plenty in limited space and does so with innovative design solutions that help with multi-tasking. Designed by Great Home Ideas and Paul Sofronov of Archemy, this gorgeous little cabin in wood is a great holiday home or backyard escape where the entire family can come together. The cabin feels much more spacious than it really is thanks to the use of sliding glass doors and floor-to-ceiling windows that bring the landscape inside. The large pivoting door on one side completely opens up the cabin to the deck where you find a slide-out daybed.
Follow our brand to see more like this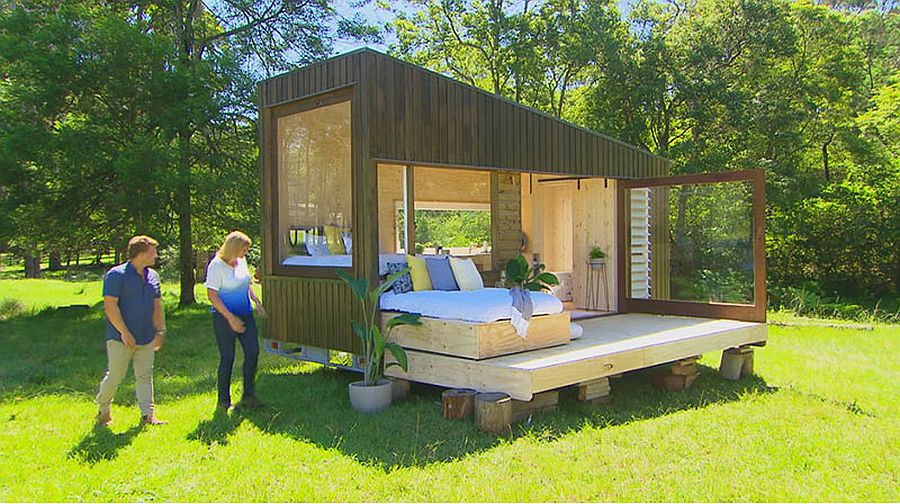 The daybed can be easily tucked away when not in use and it also contains hidden storage that allows homeowners to just put away things not in use with ease. On an elevated platform behind the daybed and inside the cabin is a bed that offers a view of the outdoors thanks to its elevated position. The kitchen sits right next to the bedroom and its small counter offers just sufficient cooking space. On the other side is the little living area along with a desk that contains bins underneath it.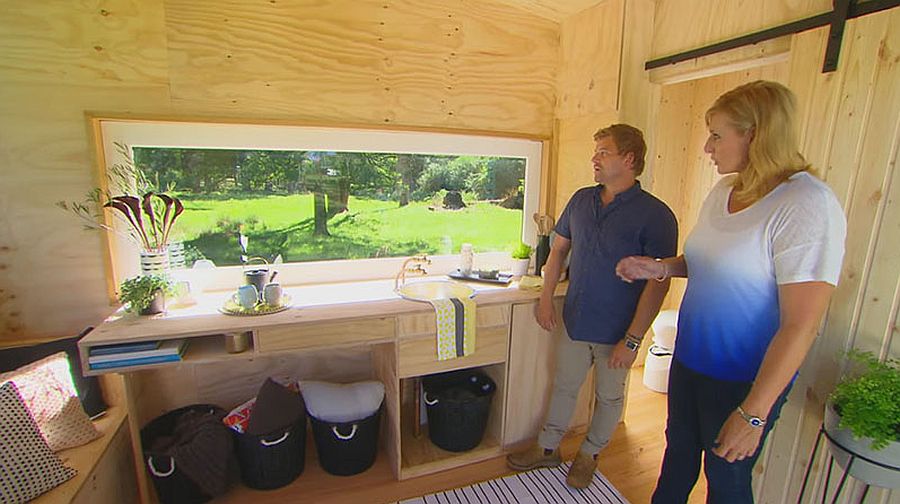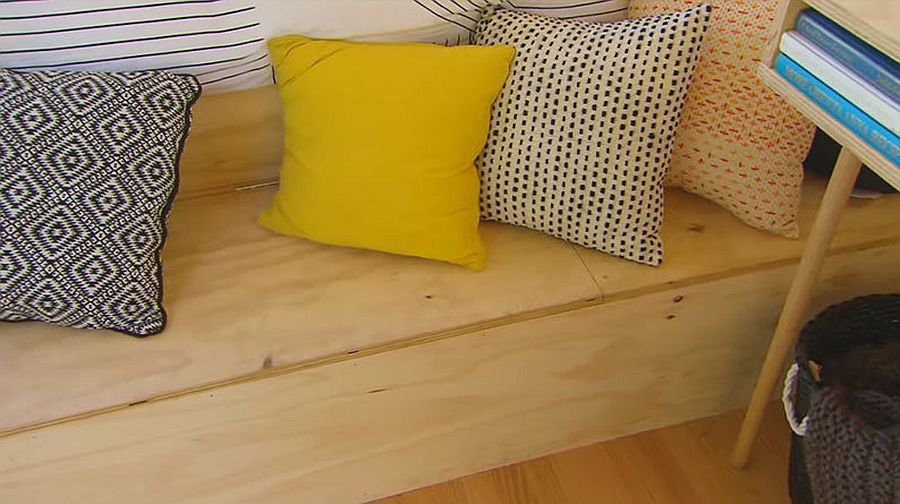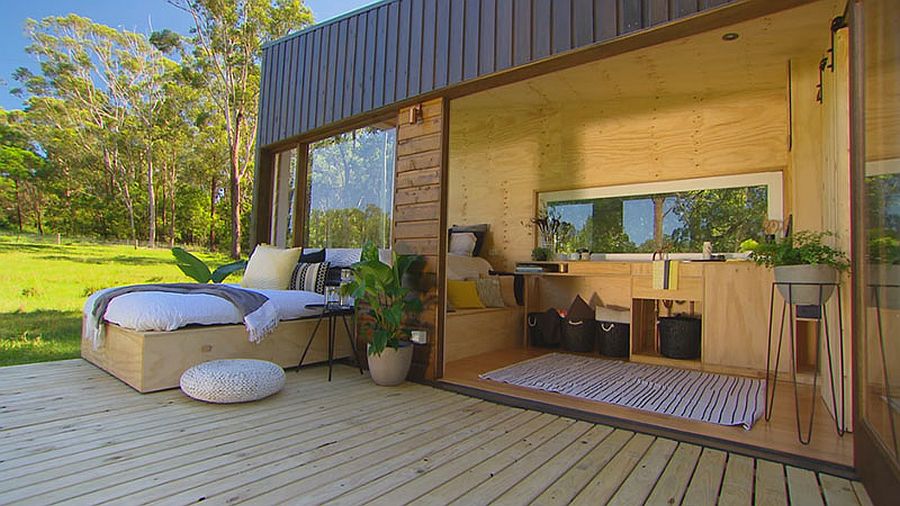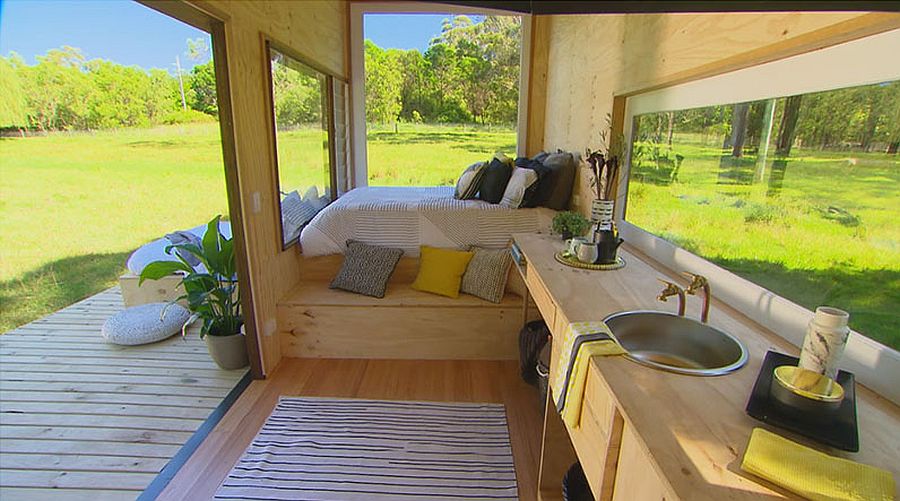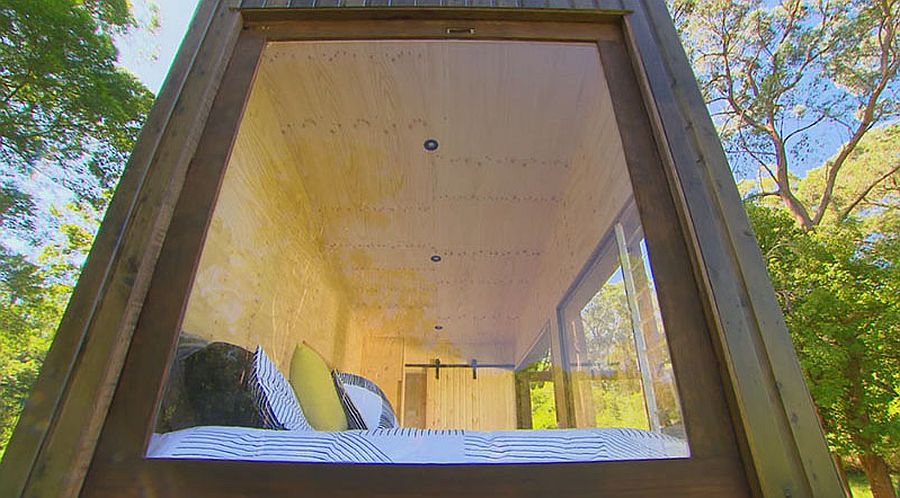 A simple bathroom completes the tiny cabin that is easy on the planet and has minimal eco-impact. Track lighting coupled with natural illumination puts the final touches on this little getaway that can be set up pretty much anywhere with ease.