We know that photos can be an amazing source of design inspiration, so this article may contain affiliate links that will direct you to a particular decor item. Clicking on a link may result in a portion of proceeds being paid to www.decoist.com
Home decor doesn't need to be about breaking the bank on every piece of furniture you buy or every accent you want to display in your living room. With just a little bit of time and effort, you can create simple, aesthetically-pleasing pieces of home decor like this modern marble vase. The old fishbowl you've had sitting in the back of your closet for months can be upcycled into something you'll be happy to display on the coffee table for all your guests to see! Once you've finished with this project, you can try your hand at upcycling other products around your house too; let this marble vase be your inspiration.
Supply List:
A fishbowl or round vase
Rustoleum spray paint—we chose white for our project.
Plastic cup
Step 1:
Prepare the fishbowl by using your sandpaper to lightly sand the outside of the bowl or vase. This will help the hot glue stick to the glass surface.
Step 2:
Grab your hot glue gun and begin gluing marbles onto the bowl or vase, in whatever pattern you'd like.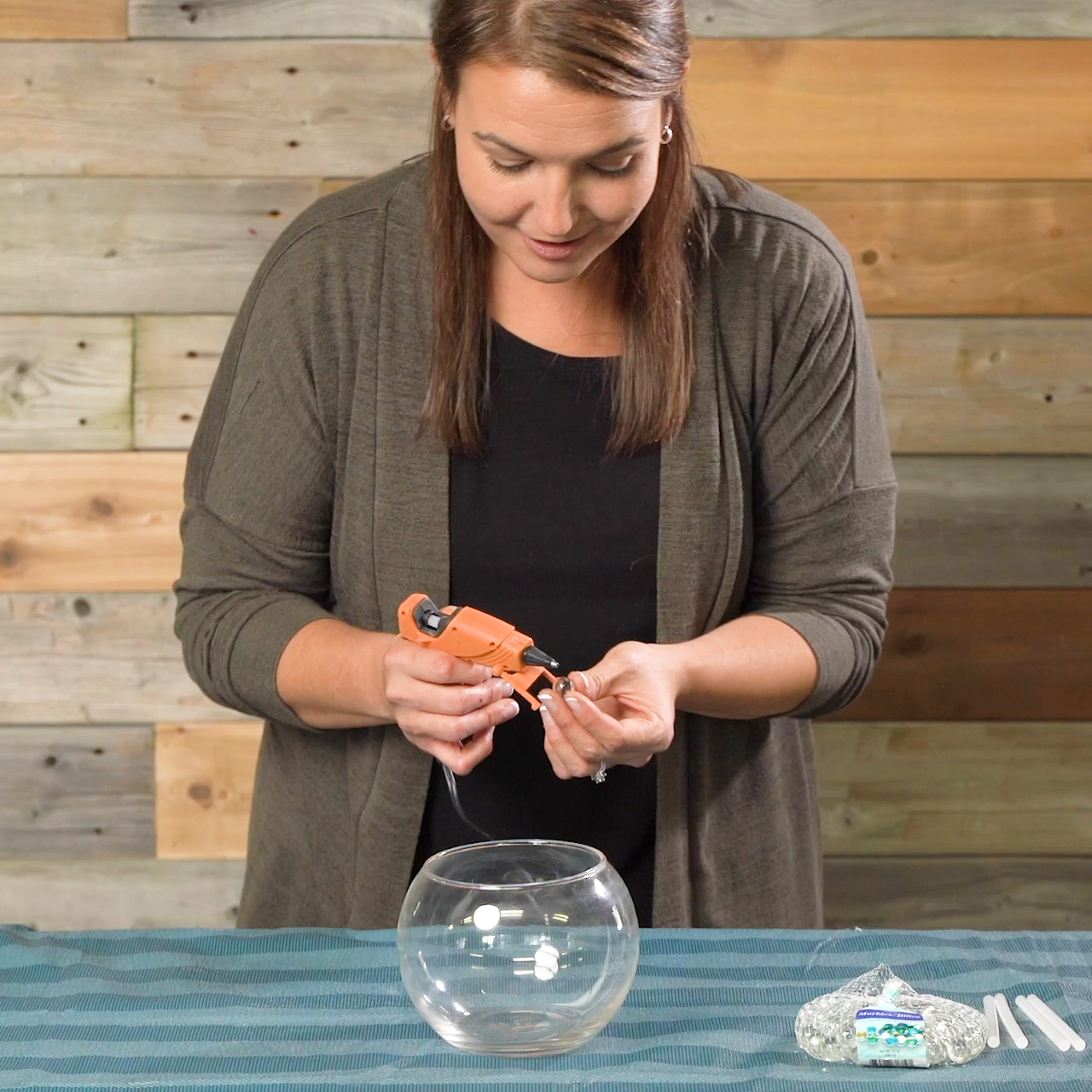 PRO TIP: Clear marbles work best for this craft as they're the easiest to cover with spray paint. A patterned marble could require extra coats of paint to fully cover.
Step 3:
Allow at least 15 minutes for the hot glue to set and dry.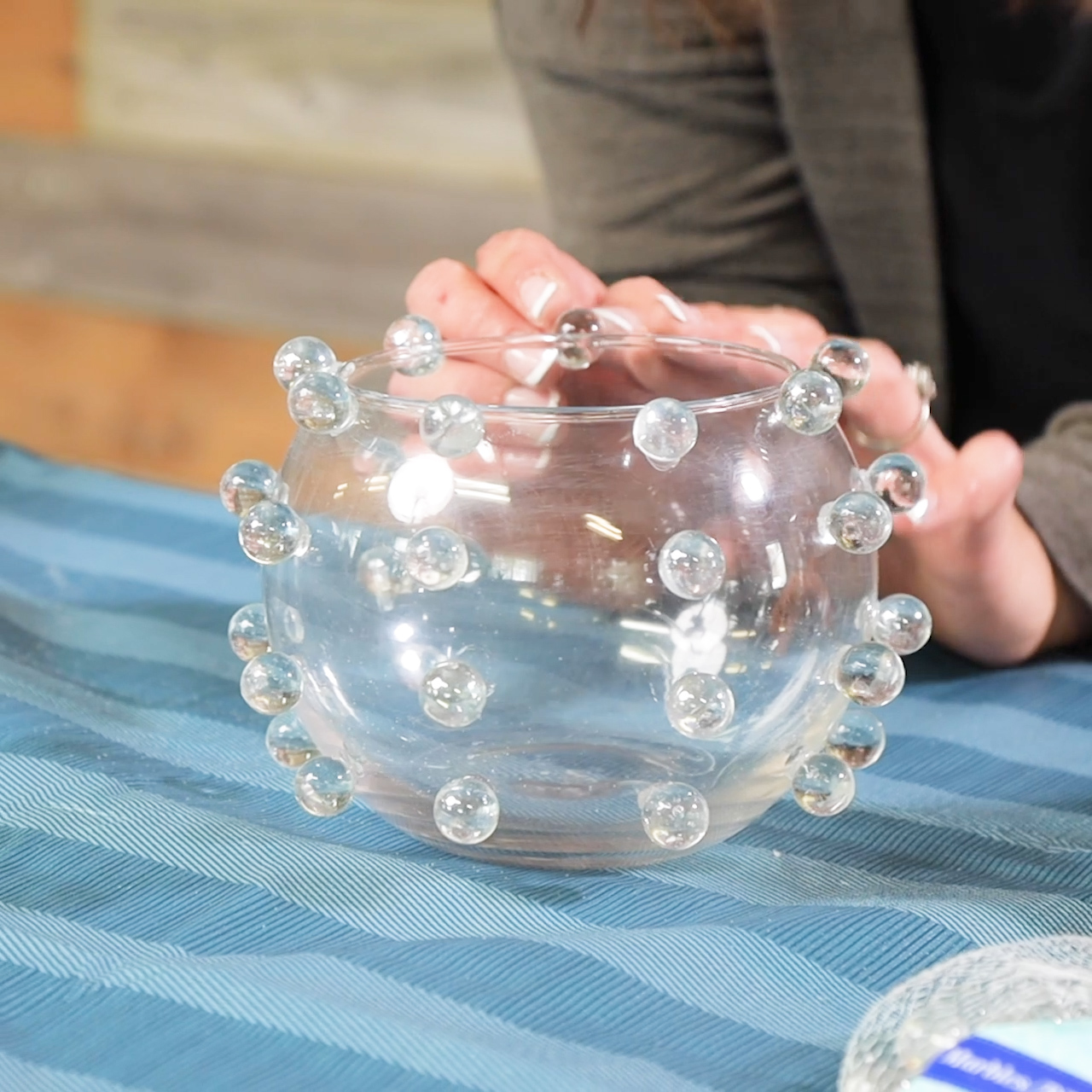 Step 4:
Prop your vase up on your plastic cup, then use your Rustoleum spray paint to cover the exterior of the marble vase. Once the exterior is covered, spray the interior of your marble vase as well.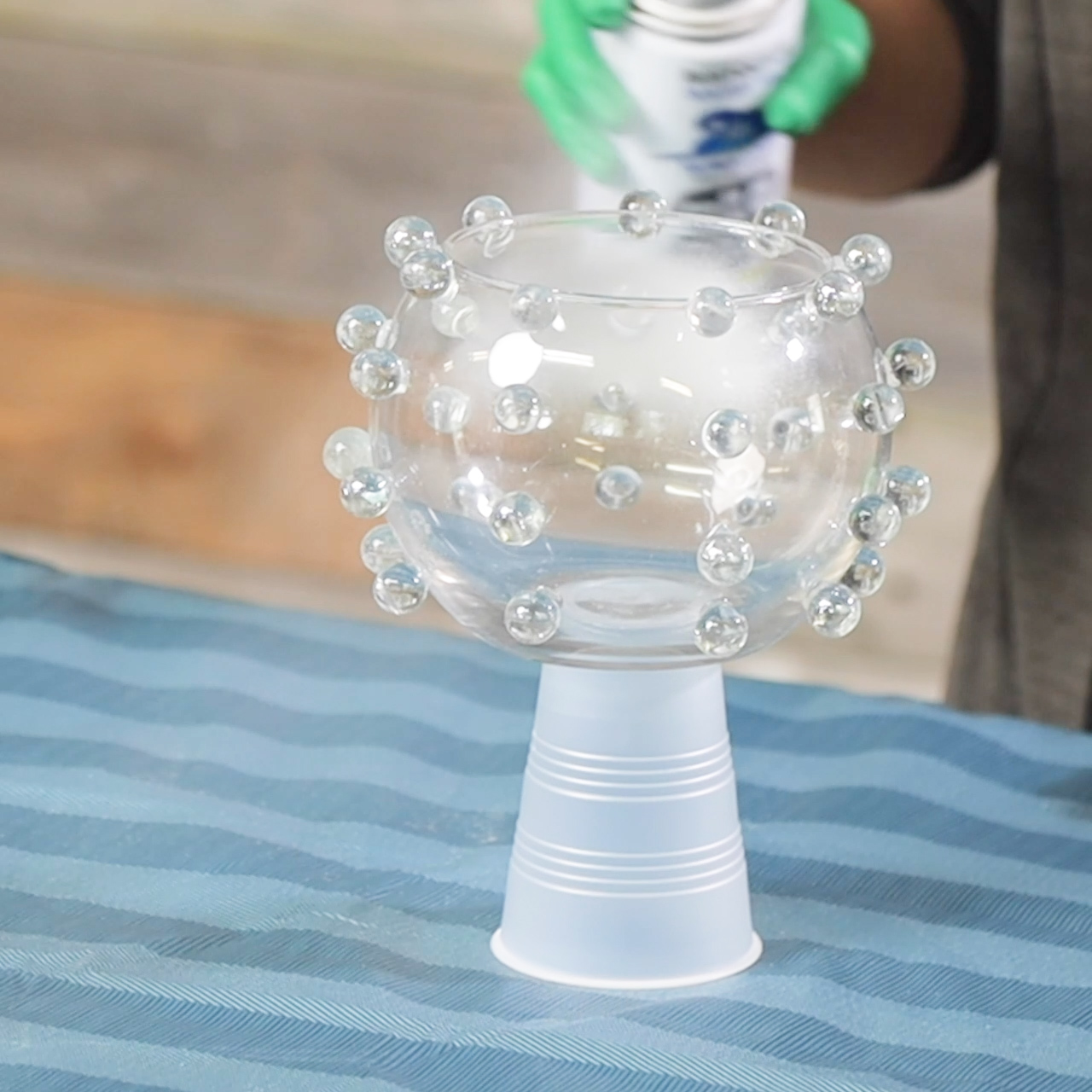 Step 5:
Let your marble vase dry, then fill it with flowers or a candle and put it on display!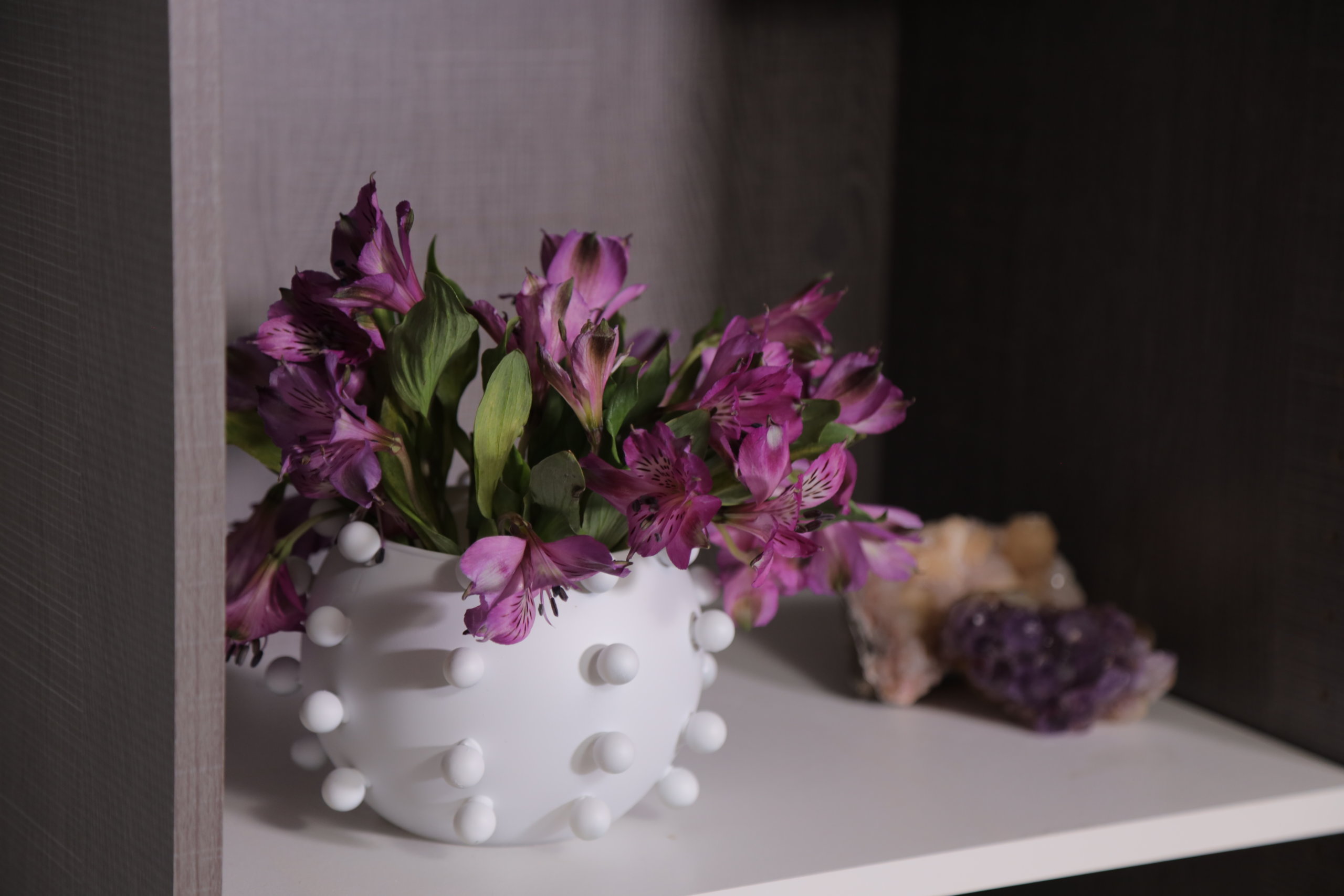 Now that you've finished your modern marble vase, all there is left to do is share your creation with us on Pinterest, Facebook, or Instagram.