Spending time at a seaside bar in the chic neighborhood of Barcelona Port sounds like an invite that one cannot refuse. But what if we told you that it also takes you into a wave of blue; a wave made out of dazzling ceramic tiles and exceptional design! The Blue Wave Bar nestle on water's edge at the OneOcean Club Port Vell yacht offers precisely that as it envelopes you in beach style goodness even as you enjoy the sight of the port just outside. It truly is an exceptional hangout with El Equipo Creativo completely draping the walls, ceiling and floor in a series of custom, locally-crafted ceramic tiles ranging from deep blue to light white.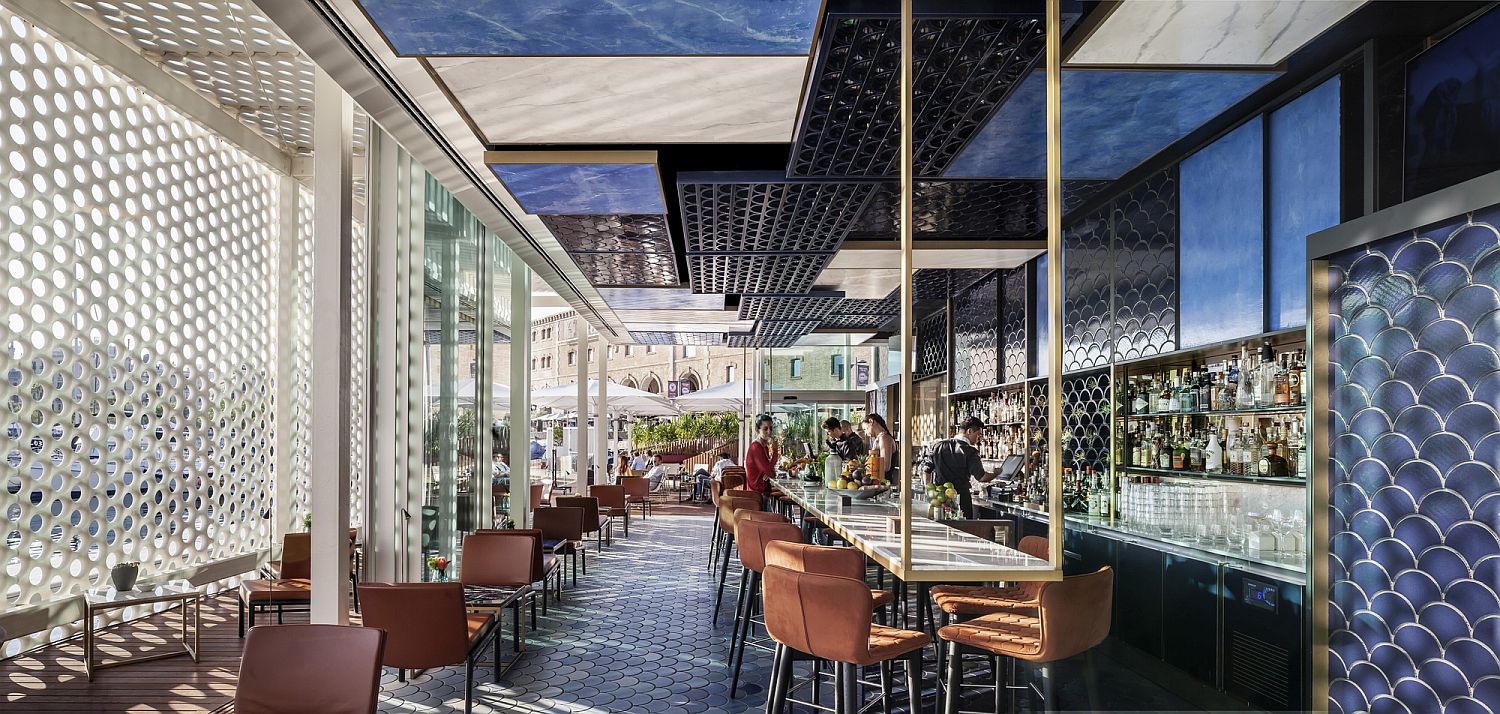 The cocktail interiors has been inspired by the form of a breaking wave and that amazing world inside a 'tube' that pro-surfers rave about. Glittering golden accents coupled with natural light mimic the dance of sunlight breaking through the wave's top, even as existing building features are carefully intertwined with the novel design. A white lattice structure has been integrated into the design and offers a lovely view of the VIP Lounge and deck on the water's edge even as the interior leaves you dazzled.
RELATED: Sparkling Coffee Bar and Restaurant Takes Shape Inside an Old Paint Factory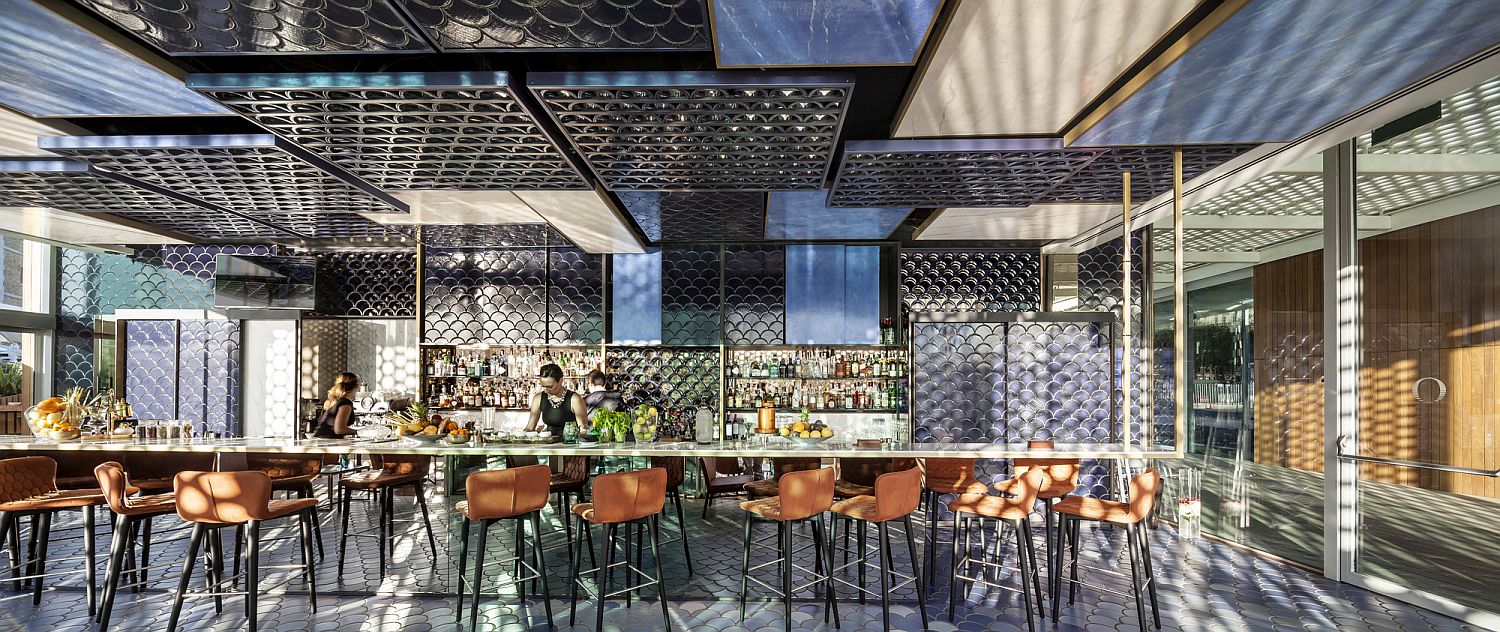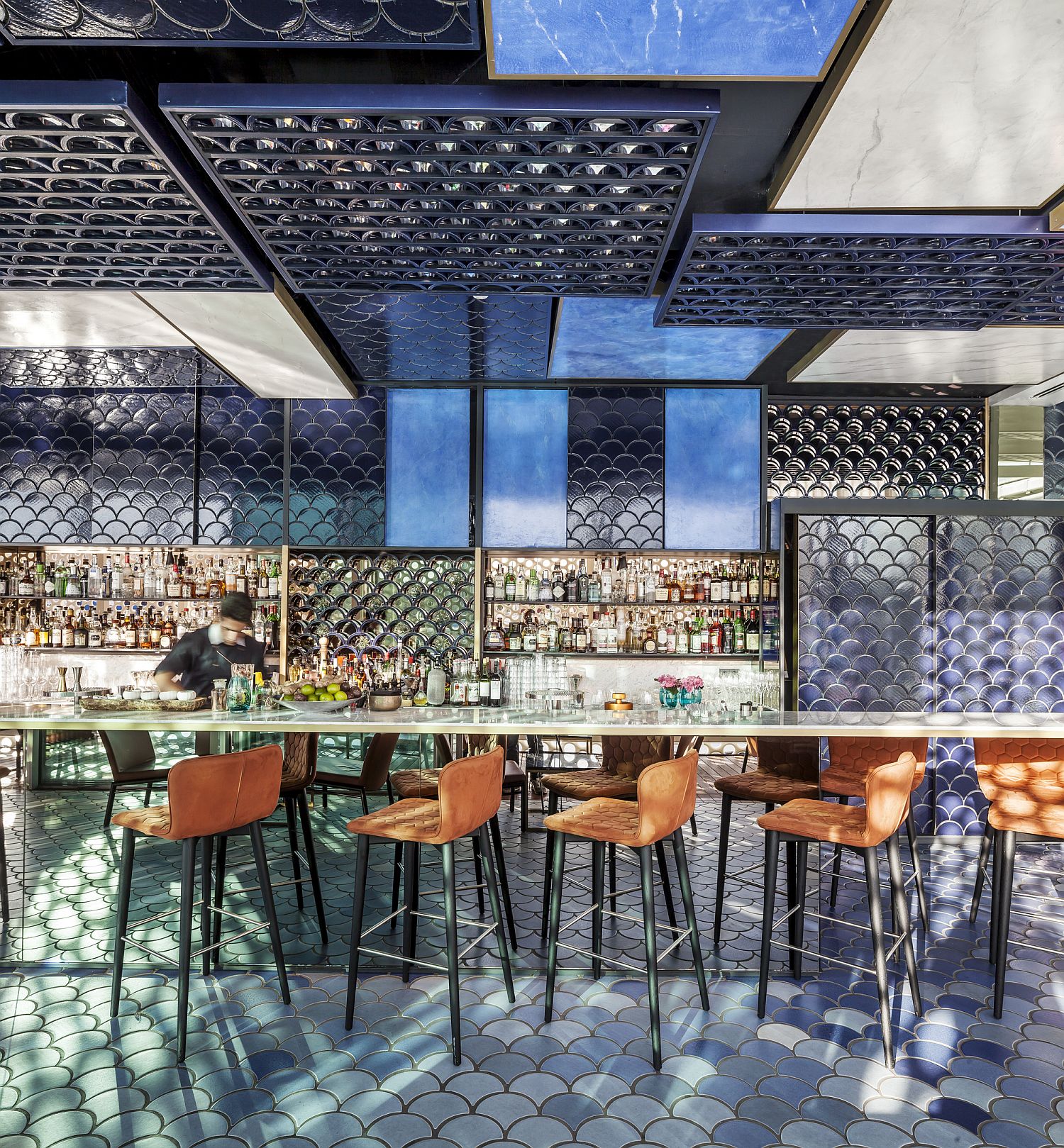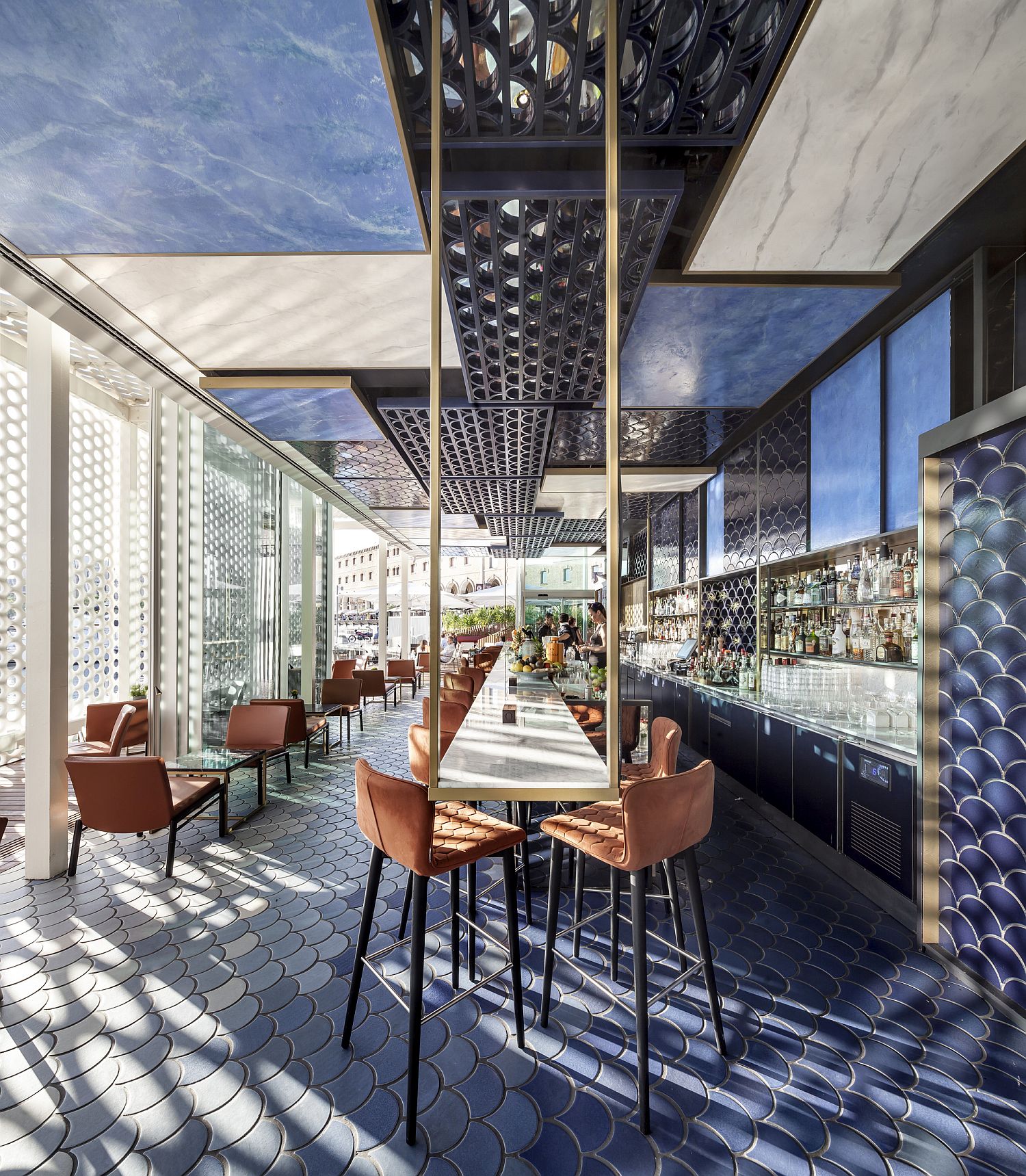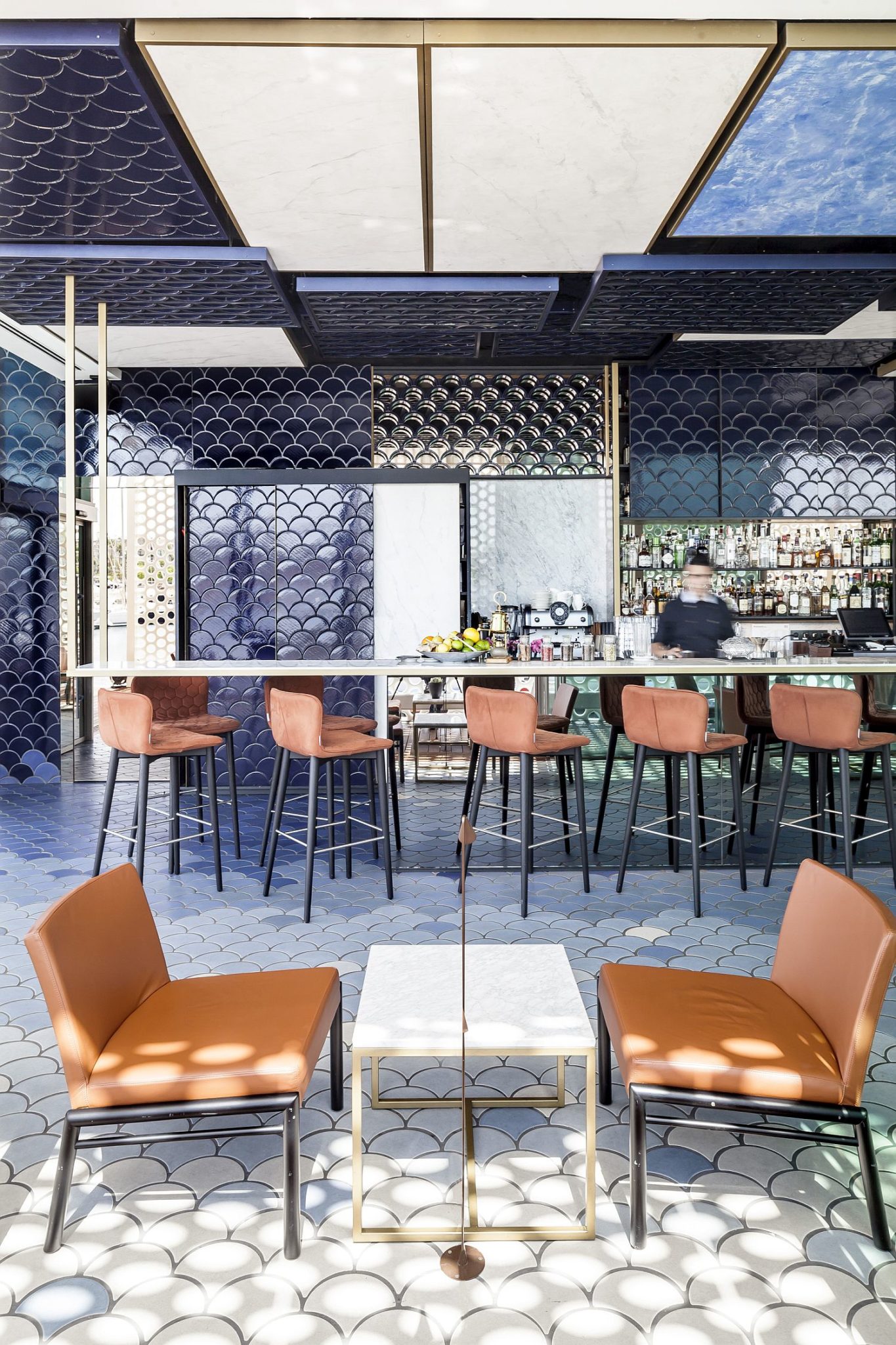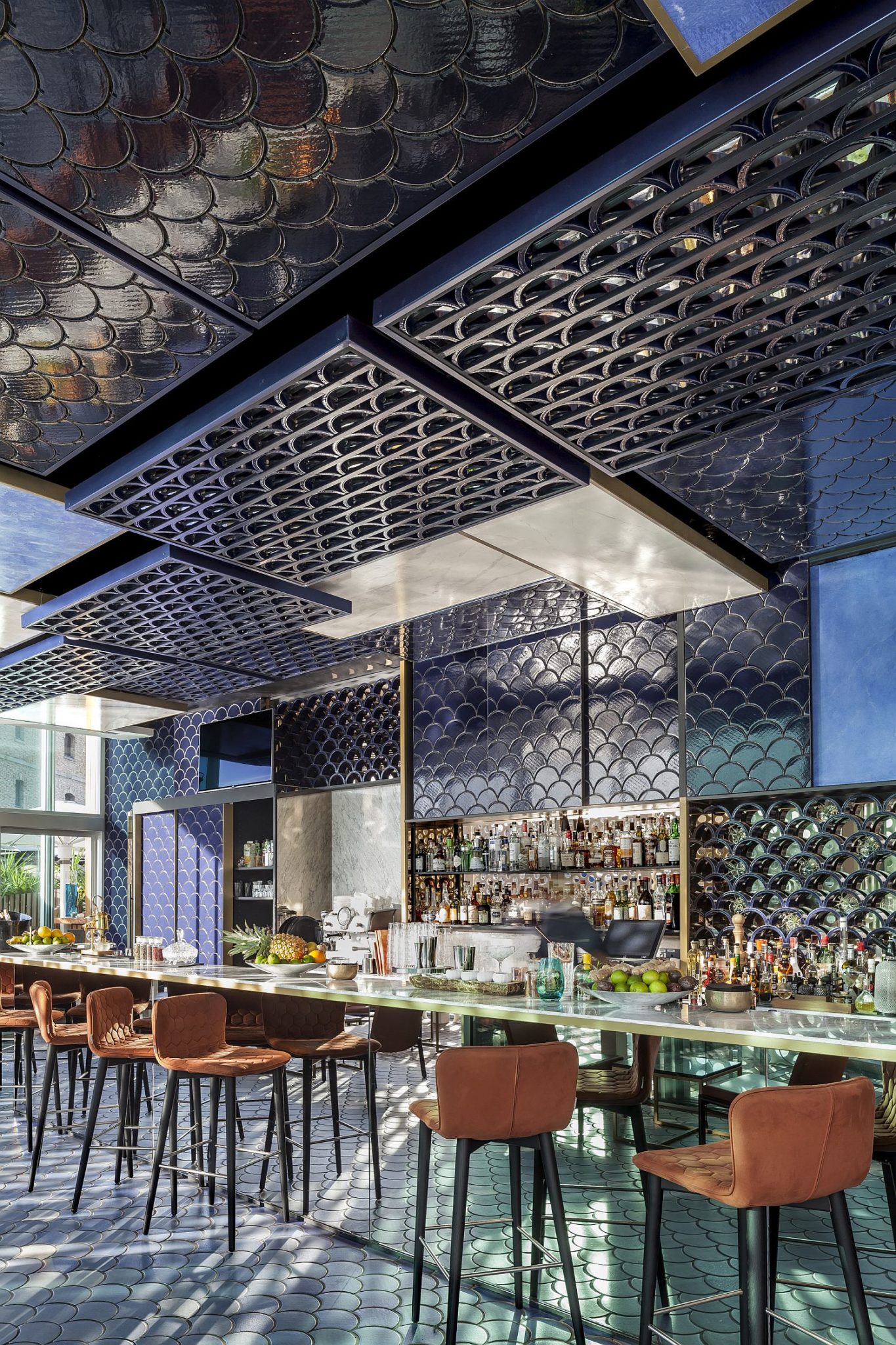 Relaxing outdoor furniture and custom marble tables with geo style create an informal and fun VIP lounge with metal, glass and marble elements providing contrast throughout. With a long bar that hangs from the ceiling and a world of intoxicating delights on the shelves, the party never quite ends at this awesome seaside bar in Barcelona!
RELATED: Minimalist Summer Getaway Styled Like a Crashing Wave