We undoubtedly spend most of our time obsessing about the interior of our home and how to alter its many features while keeping up with the latest trends as well. This generally makes perfect sense as we do not have to alter the exterior of our home all too often and neither can we take up such a huge task on a regular basis. But for those looking to give the façade of their home a fresh makeover this summer, here is a look at the 25 best ideas along with the coolest colors to try out. From the perennially popular shades of blue to sophisticated shades of gray and white, this is a collection of best exterior colors currently topping the trends charts.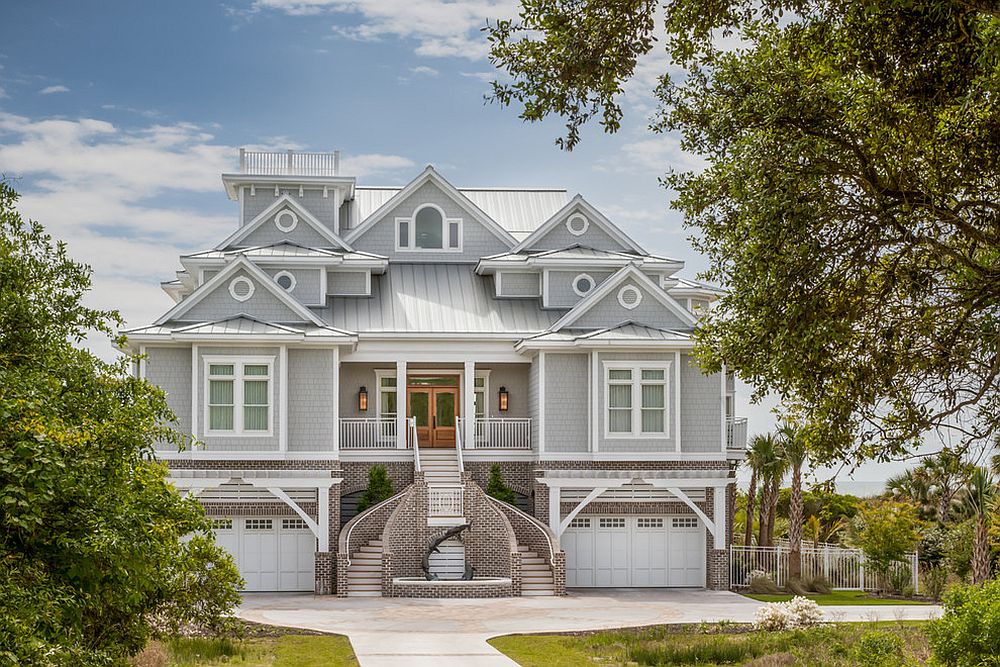 Finding the best color for the exterior of your house depends on both the style you are shooting for and also the local weather. Some colors look best in warmer climatic regions while others look good in colder regions and you can always alter the façade hue with subtle touches and change in use of materials. Step in and discover the very best –
Gray is Perfect for the Modern Home
For several years now, gray has been a hue that has been dominating the color and decorating spectrum and it is no surprise that pretty much every second home that we feature these days comes with an exterior in gray. A gray home façade feels sophisticated, modern and can blend in with the style of the house and the landscape around with ease. While lighter shades of gray can be coupled with darker colors for window frames and doors, darker gray hues find balance with white with ease.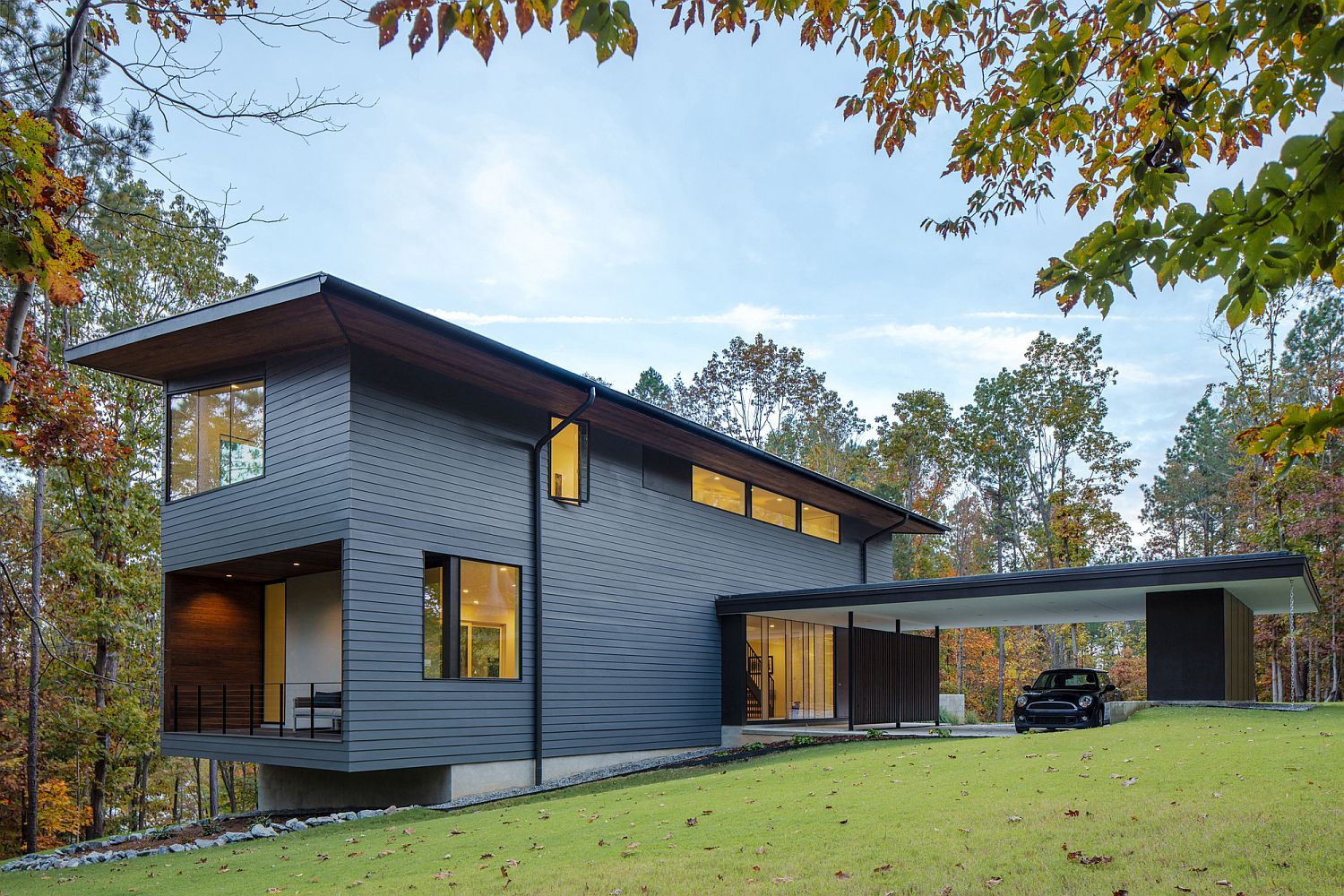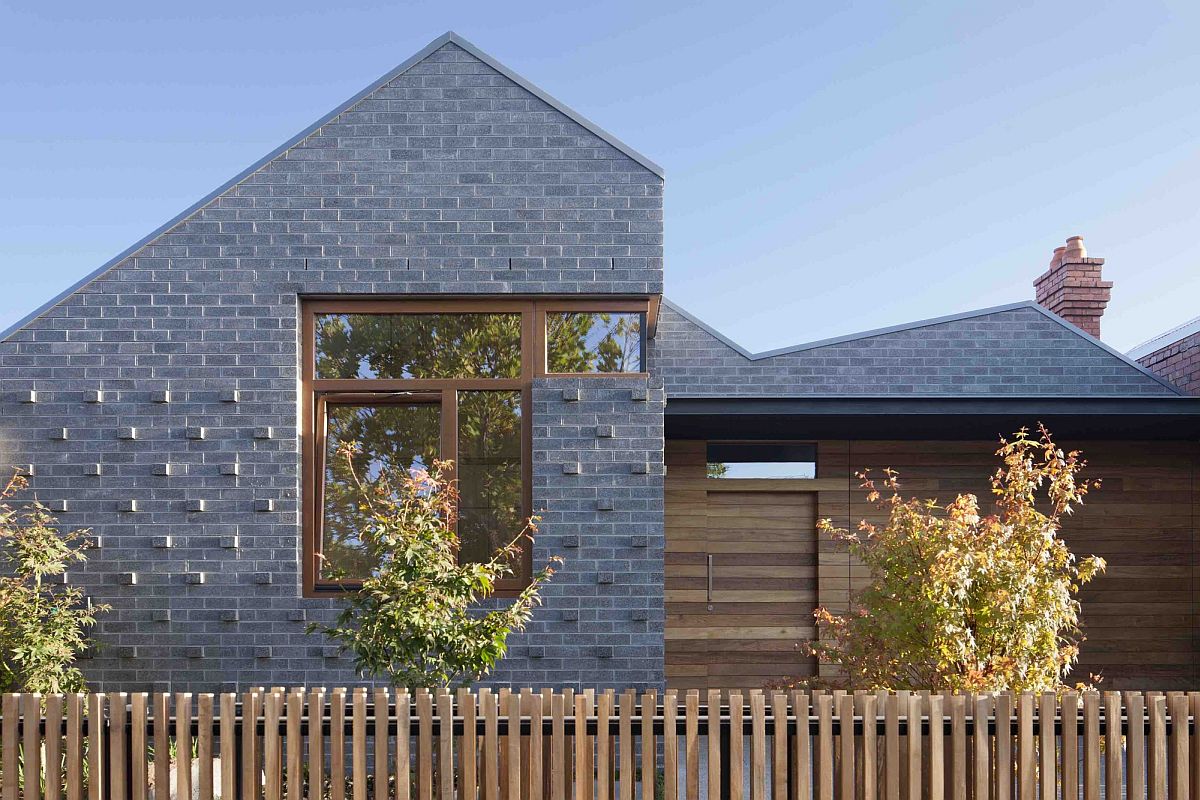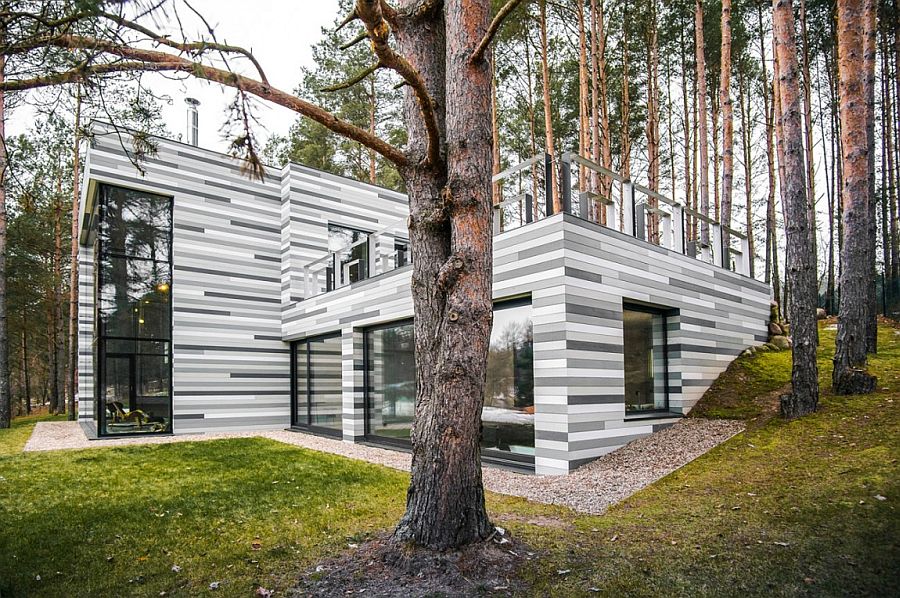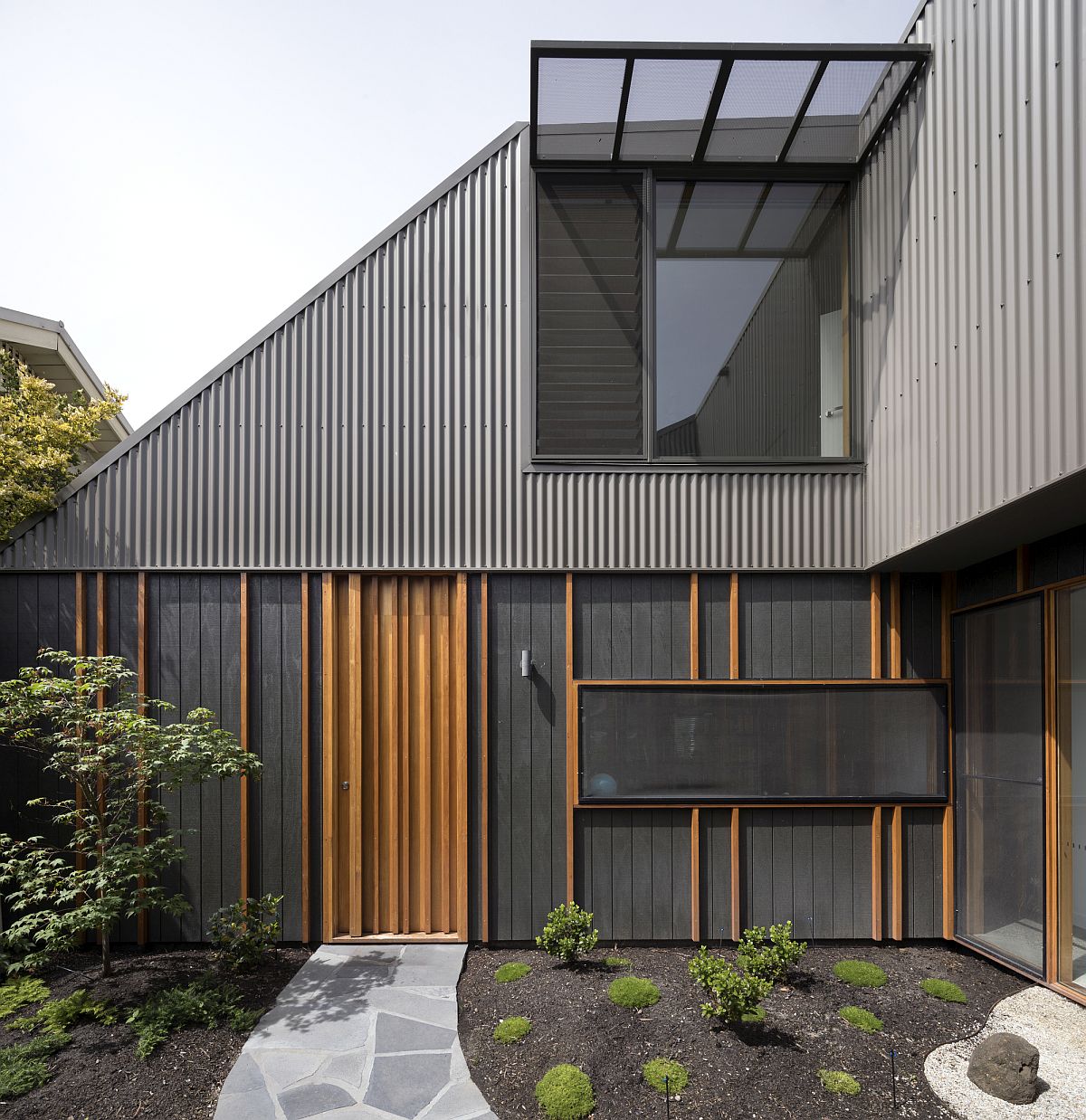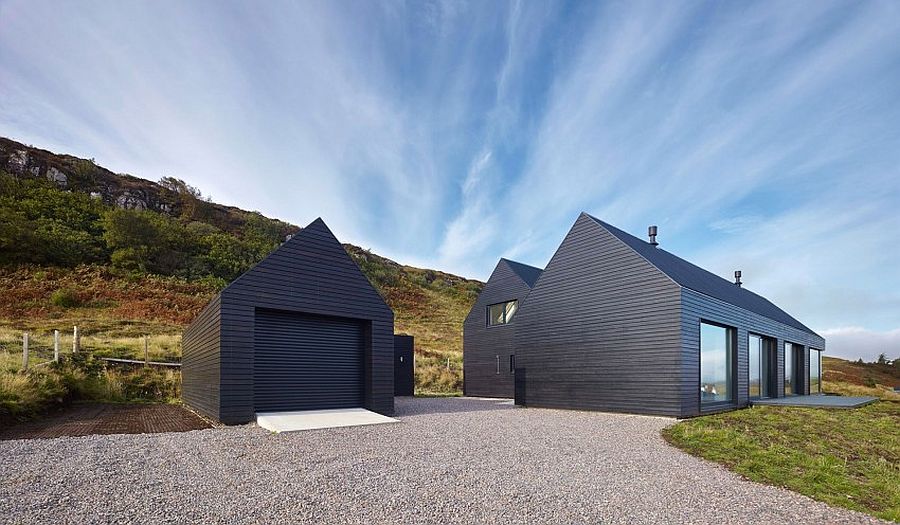 Try Out Navy Blue this Summer
A color that is as versatile as gray, blue has been a favorite among homeowners for decades now. Even if you do not want to use blue fully for the exterior, you can combine it with white to create the right visual balance. Darker shades of the color like Navy blue not only usher in styles such as coastal and beach with ease, but also bring along with them an air of refinement that makes them perfect for the contemporary home. Even if you are not a fan of navy blue, try out the lighter shades of blue this summer for a relaxing house that feels all too modern.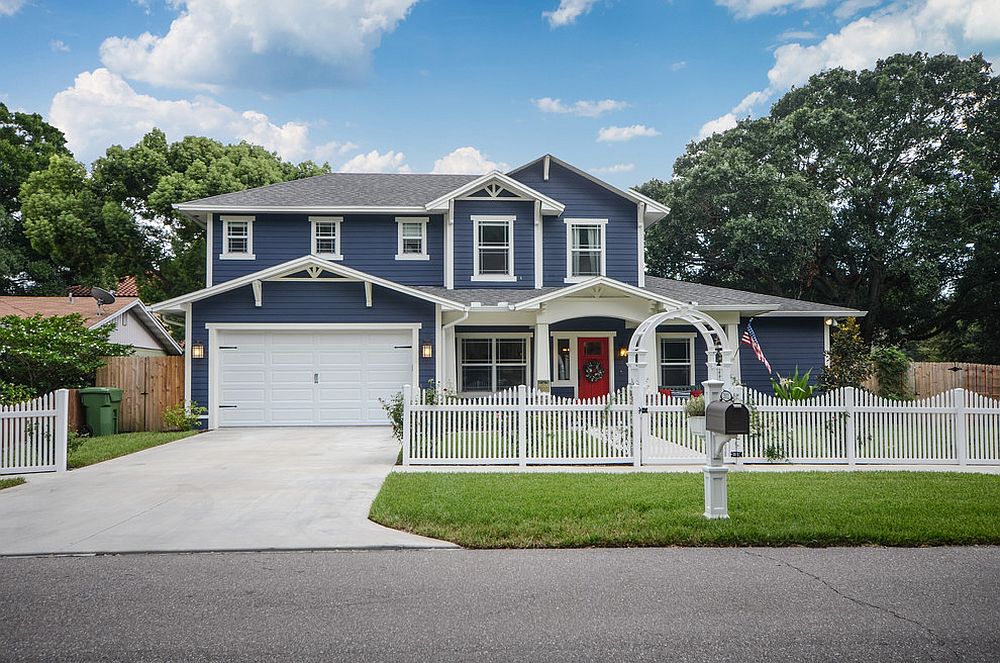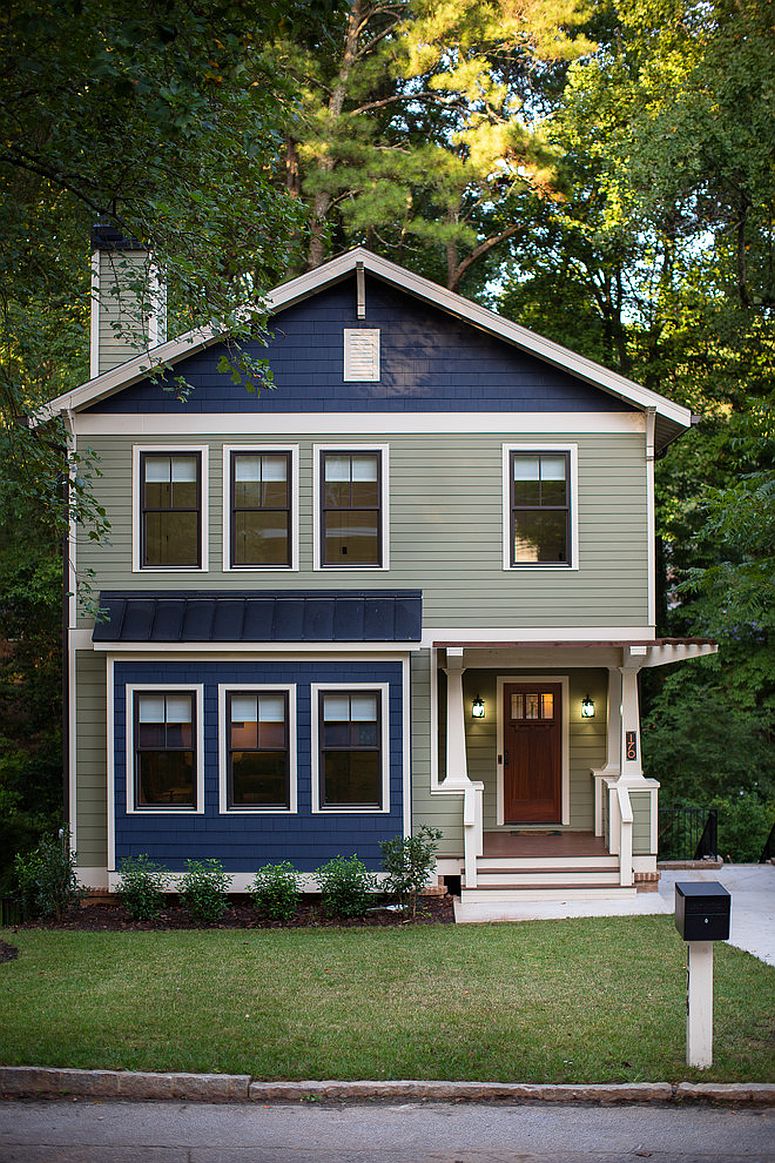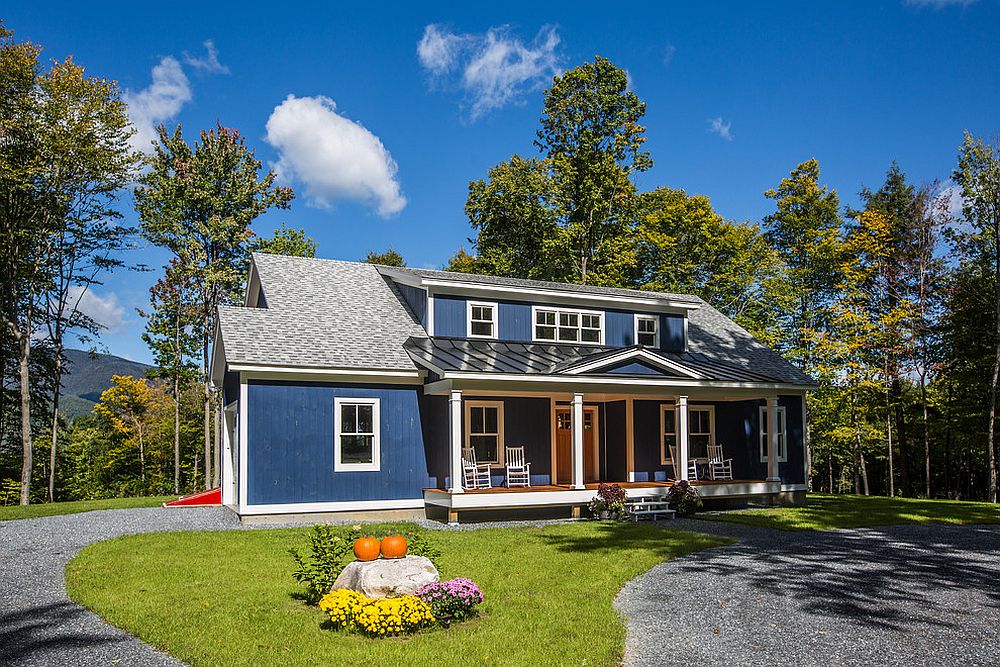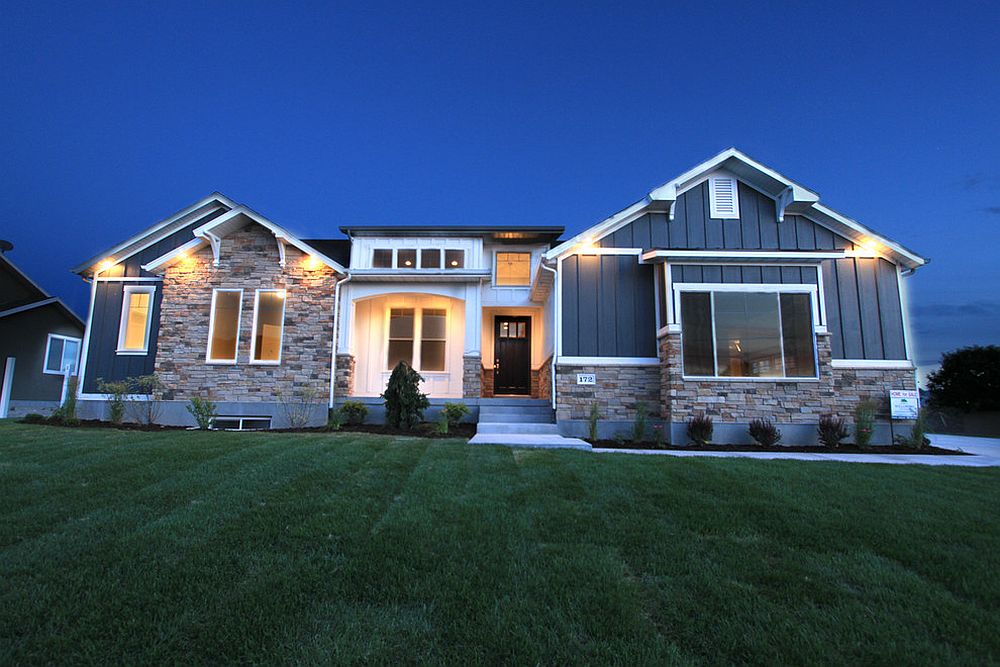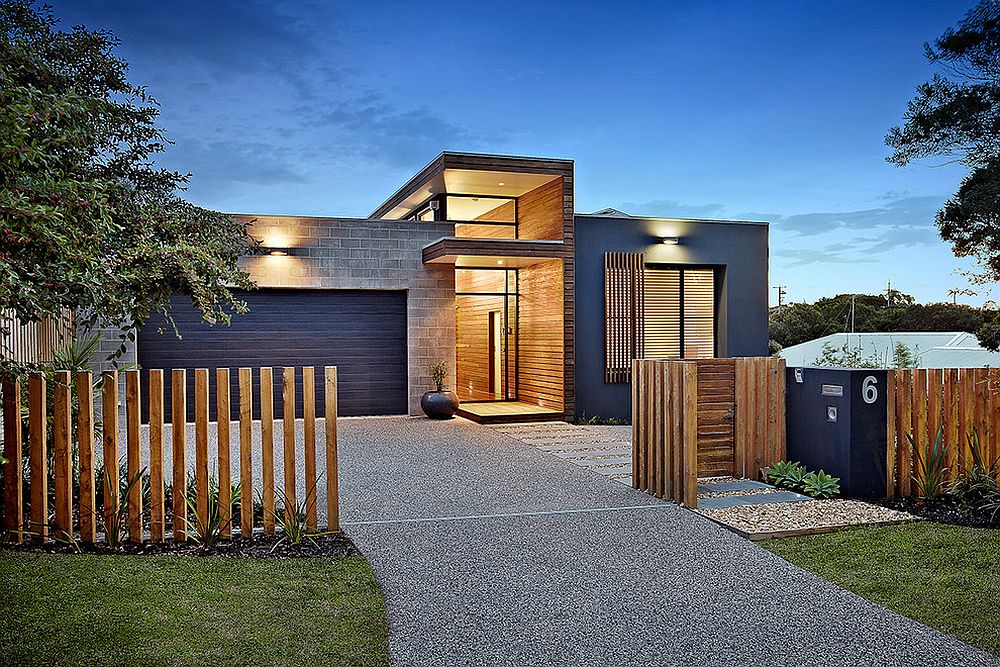 Different Shades of Red
From the popular blue, we move on to a color that is only just catching on in the world of home exterior – red with an orangish tinge. Normally a color that designers tend to stay away from, red exteriors give the house an appeal of its own and ensure that it stands out from the crowd. This color works best for homes with rustic, farmhouse, industrial or even eclectic style. Those feeling even more adventurous can opt for finishes like cor-ten steel instead of paint, giving the house a weathered, red patina that evolves with time!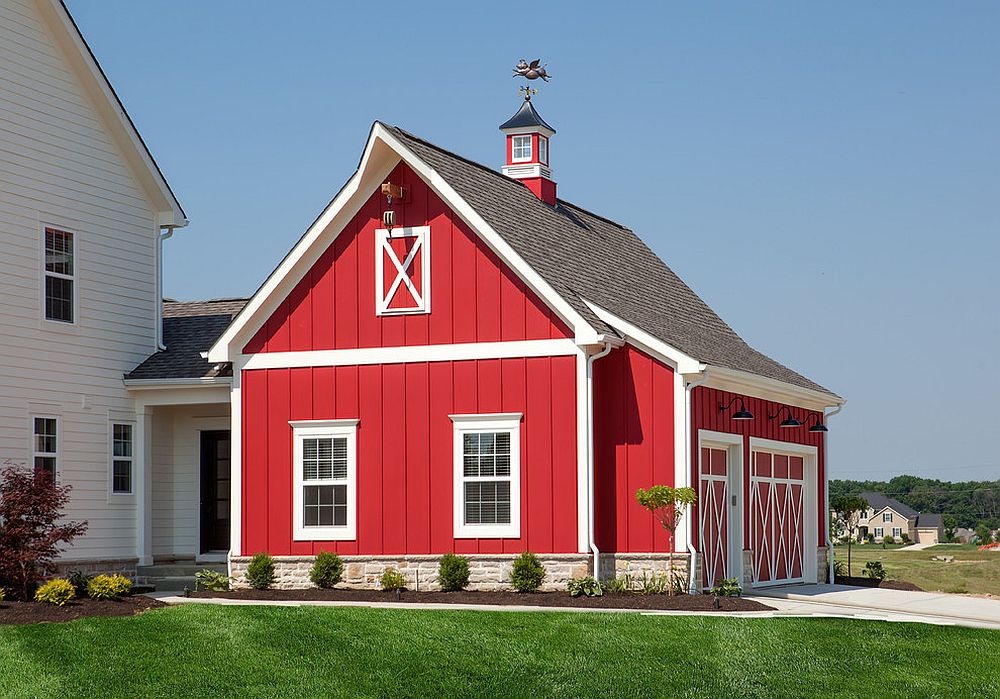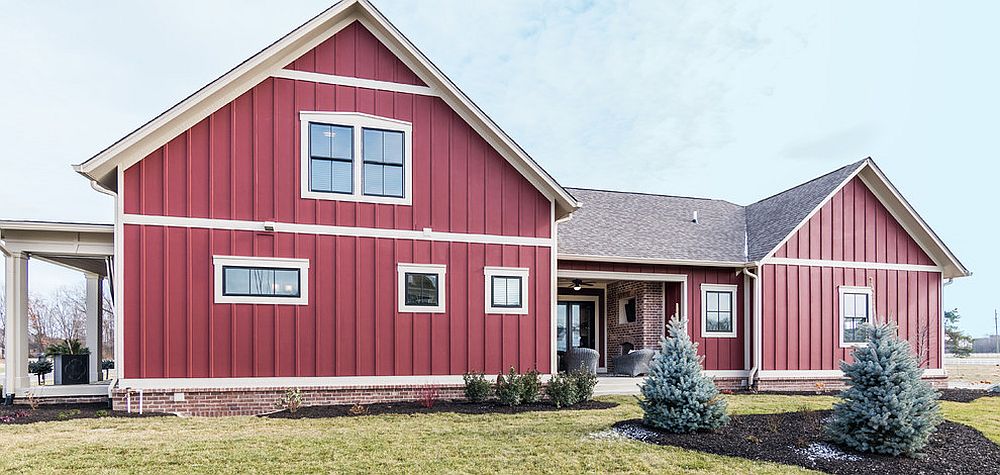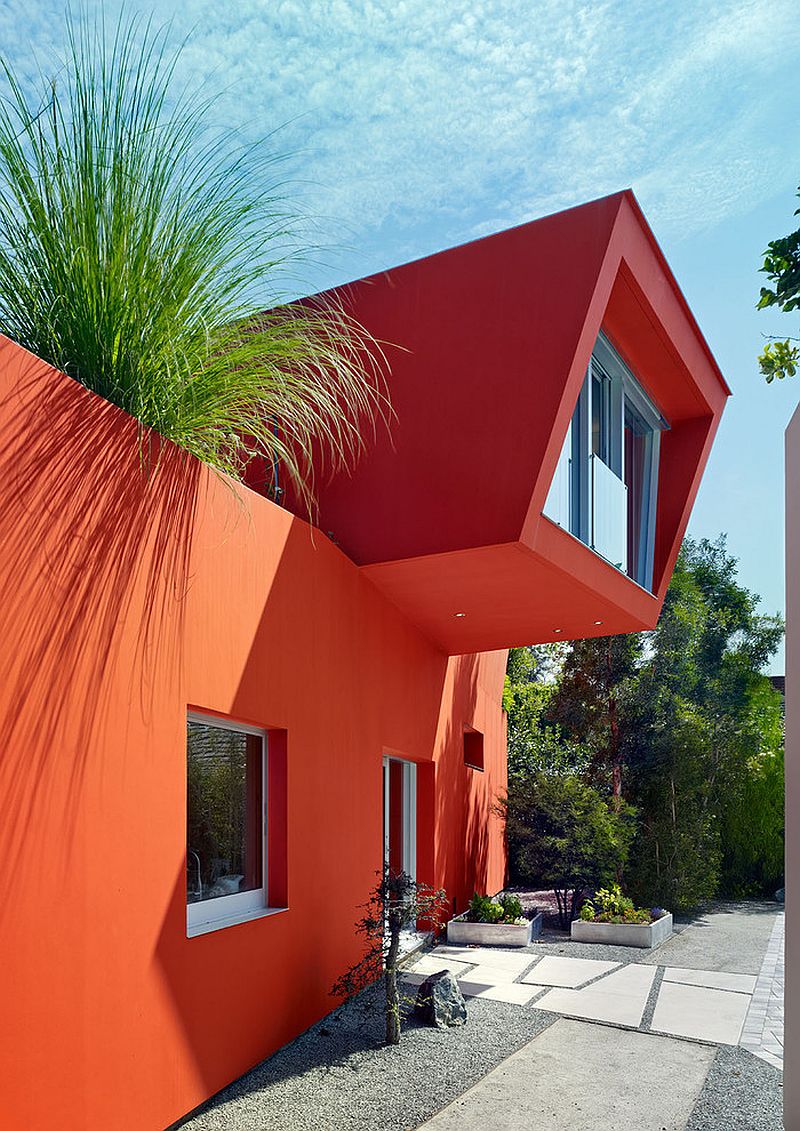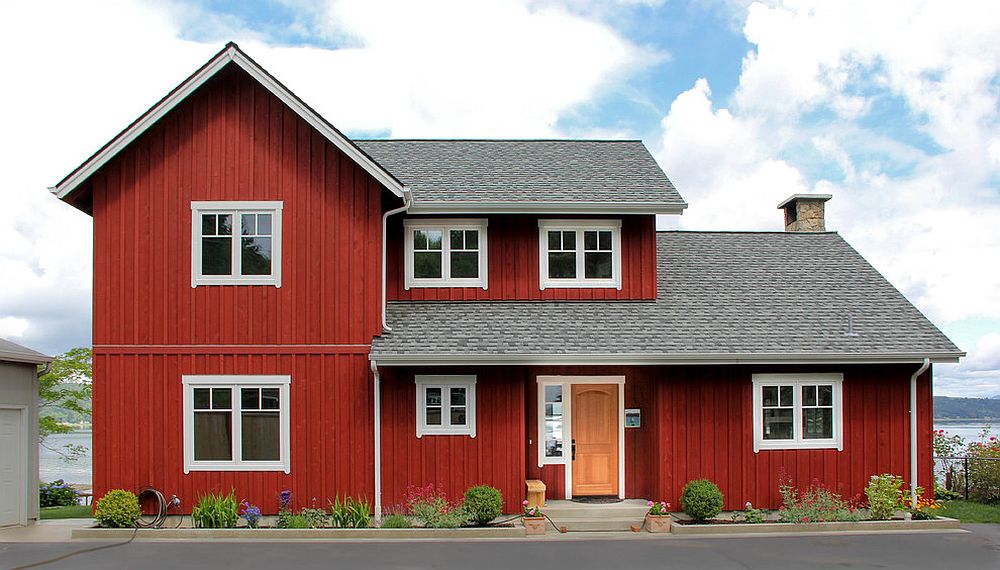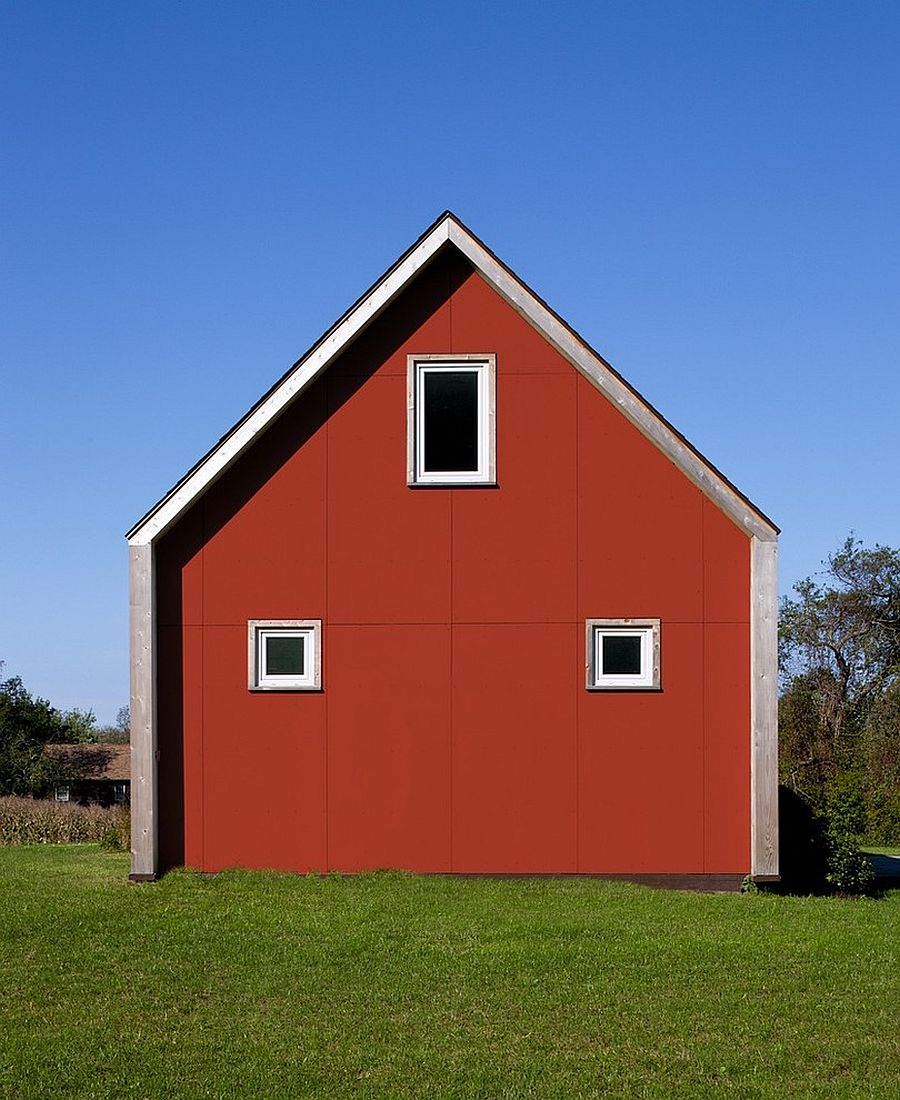 White in its Many Forms
Whenever someone tells us that the tried and tested feels a bit too boring, we tend to remind them that the classics are dubbed so for a specific reason – because they never disappoint. That is exactly the case with white; a color that is the staple across the world when it comes to home facades. Yet, you can make this white seem even more attractive by using bold darker colors for trims, window and door frames and other striking features of the façade. Discover different shades of white and pick one that you love the most.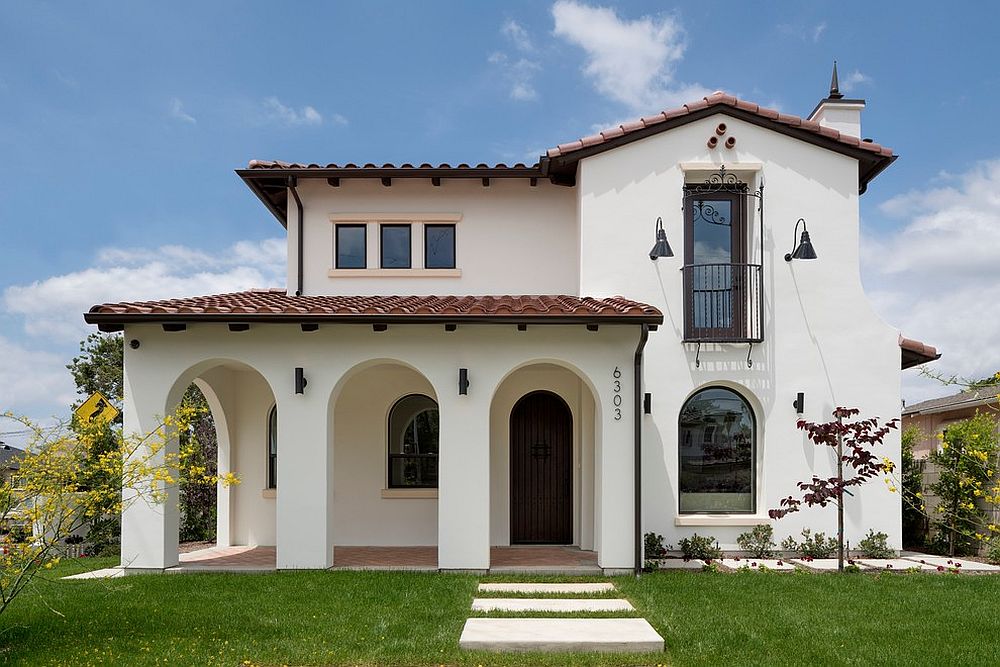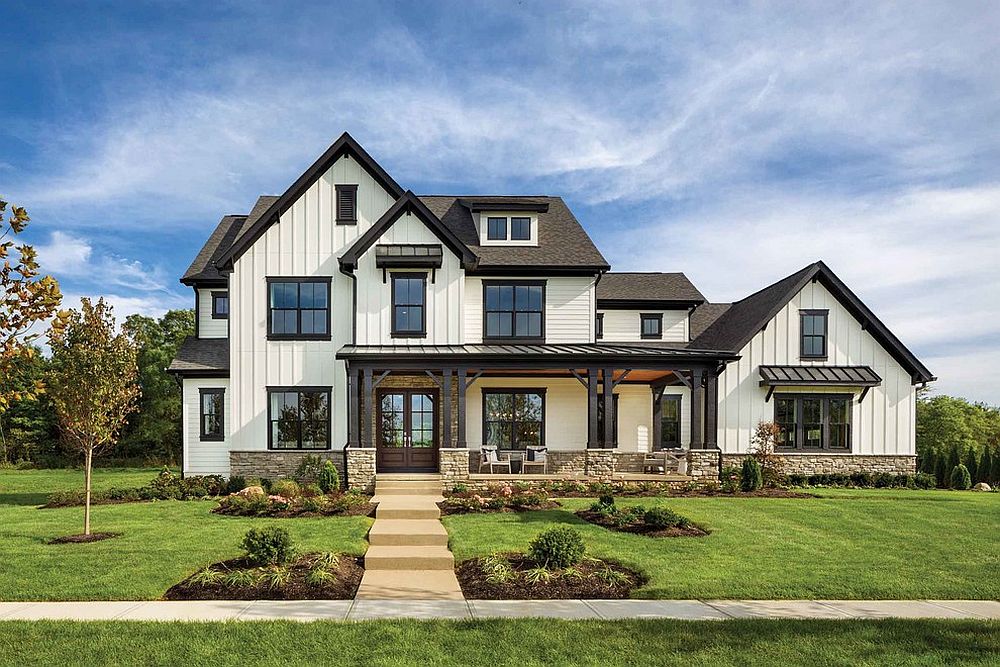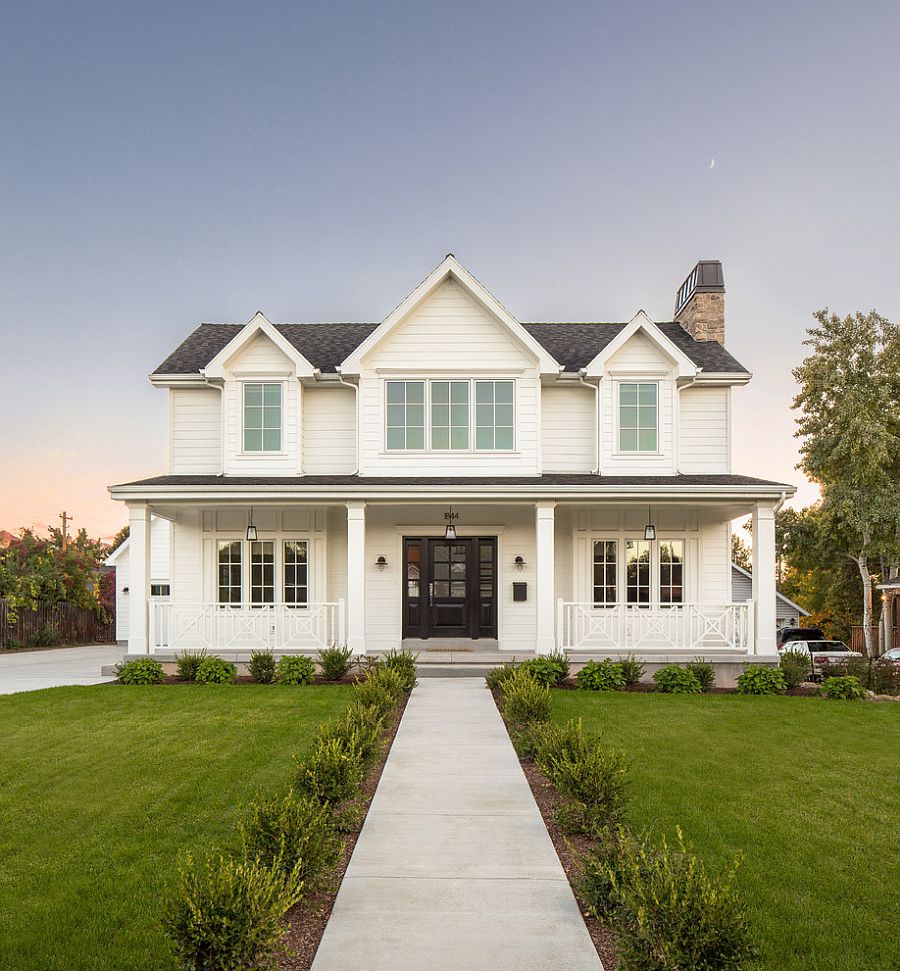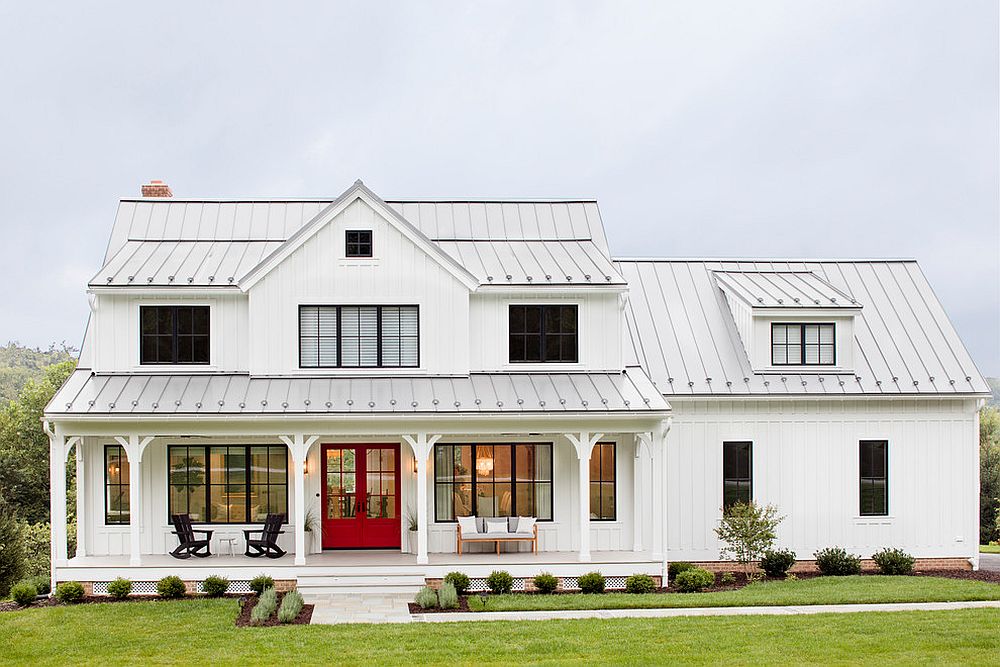 Wood in Place of Color
It is not a must to have color shaping the exterior of your home at all times and increasingly wood is replacing bright color when it comes to home façade. Wood in its many different forms and finishes gives the house an equally impressive visual appeal and you also have the added advantage of a house that is insulated in a much more natural and better fashion. So, give wood a chance this time around and you will not regret it one bit!