We love homes that blend into the landscape seamlessly, but the Pool Pavilion nestled in scenic Adirondack Mountains takes it to a whole new level with a design that feels like a natural extension of the scenery itself! Designed by GLUCK+, this modern masterpiece is a recreational facility that drapes you in luxury and does so while making most of the natural rift in the lot. The recreational center consists of a spa, swimming pool, sauna, a series of terraces, a theater and gym and all of this simply disappear into the backdrop as if they were always there. That is the true genius of the Pool Pavilion and with a gorgeous green roof, eco-friendly design comes out winning in here!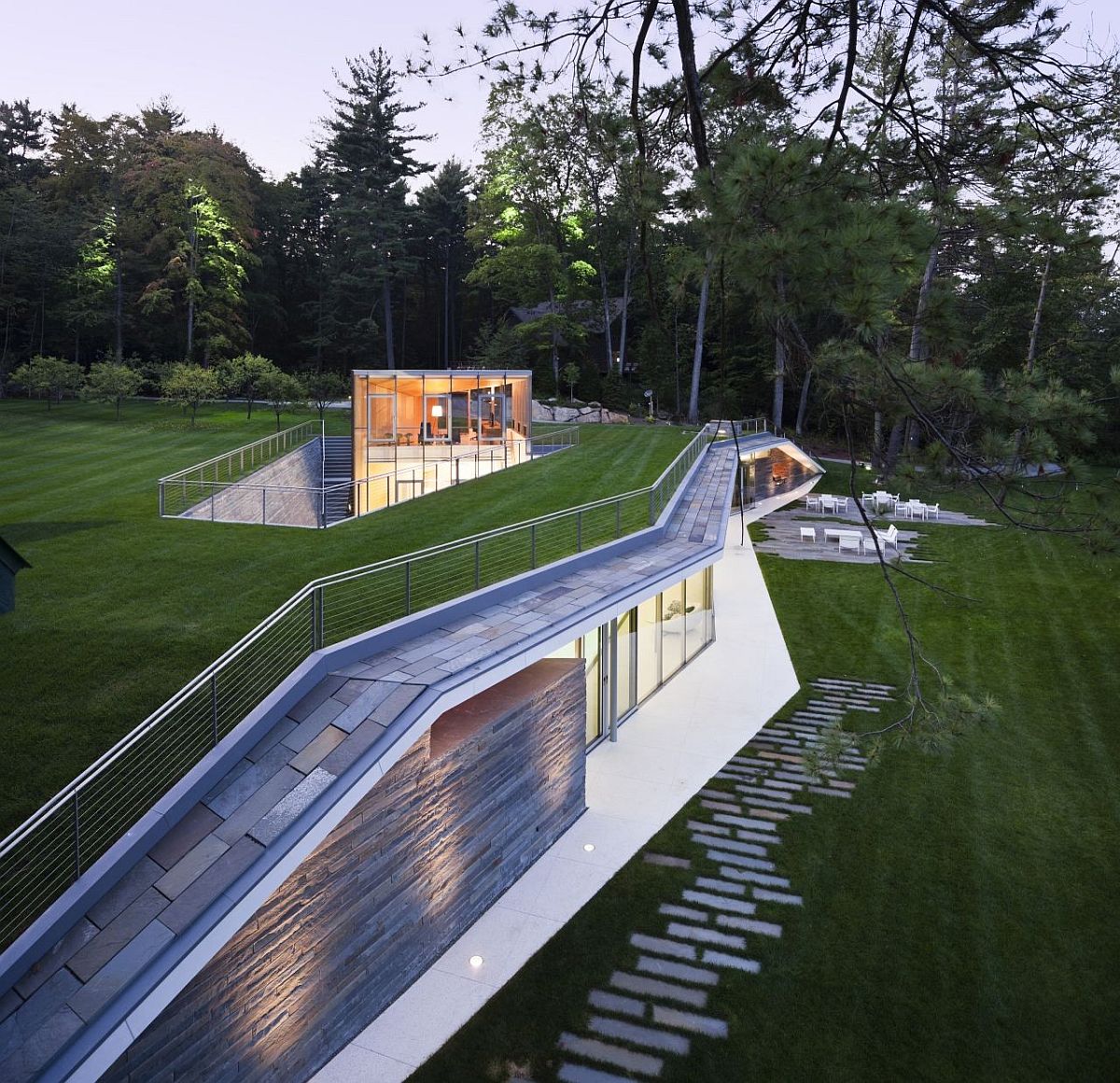 On the ground level you have a spacious and elegant office in copper with glass walls that offers breathtakingly beautiful views of the lake next to the lot and the woods while the spaces tucked in below feel cozy all year long. The copper cladding, green roof and other natural elements of the design change and age as seasons pass by and give the setting a different visual appeal every time. A stunning setting indeed that leaves very little carbon footprint; if any. [Photography: Paul Warchol, Amy Barkow, Erik Freeland]
RELATED: Captivating Chiltern House Offers a Green Oasis in Singapore's Urban Landscape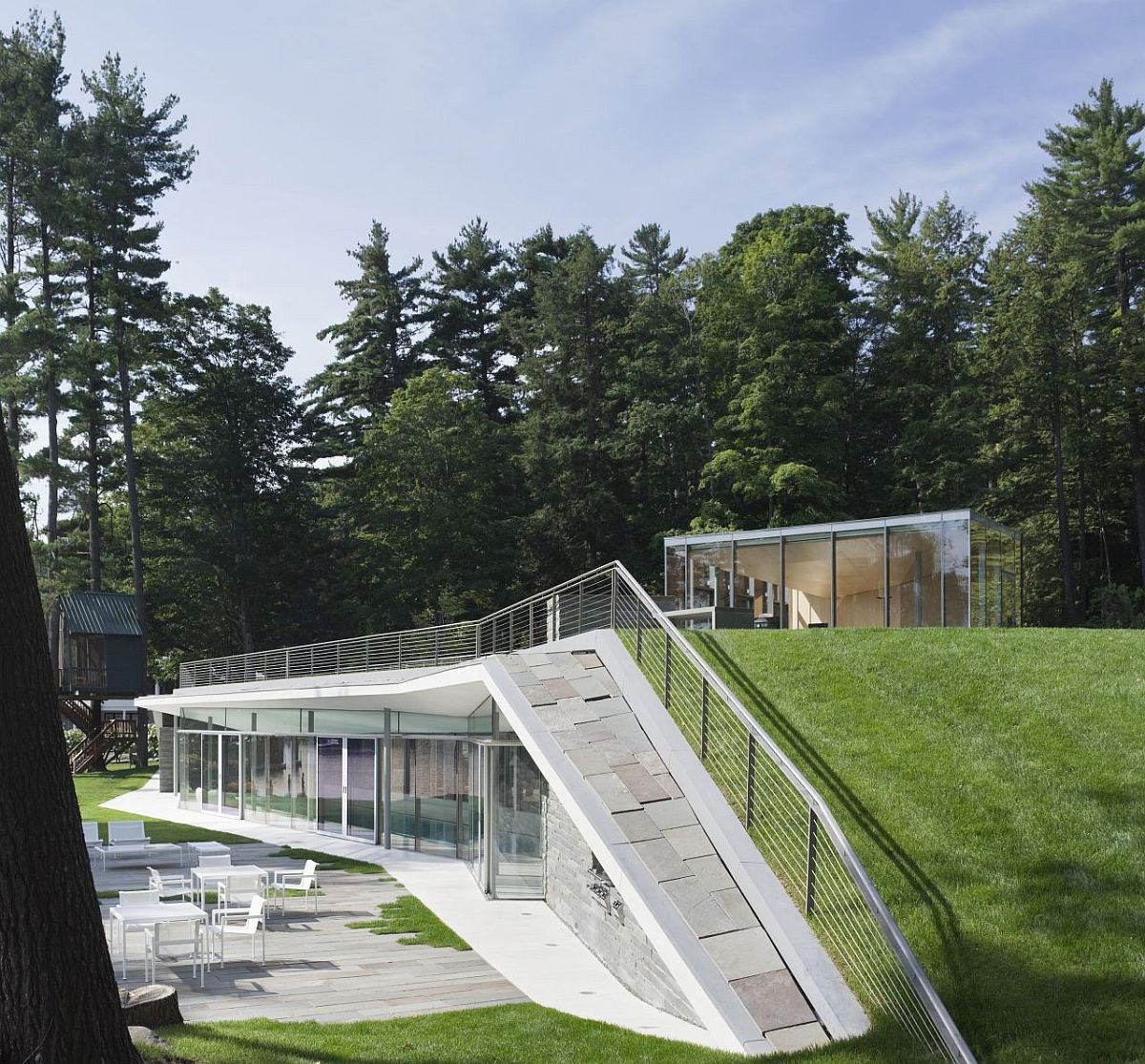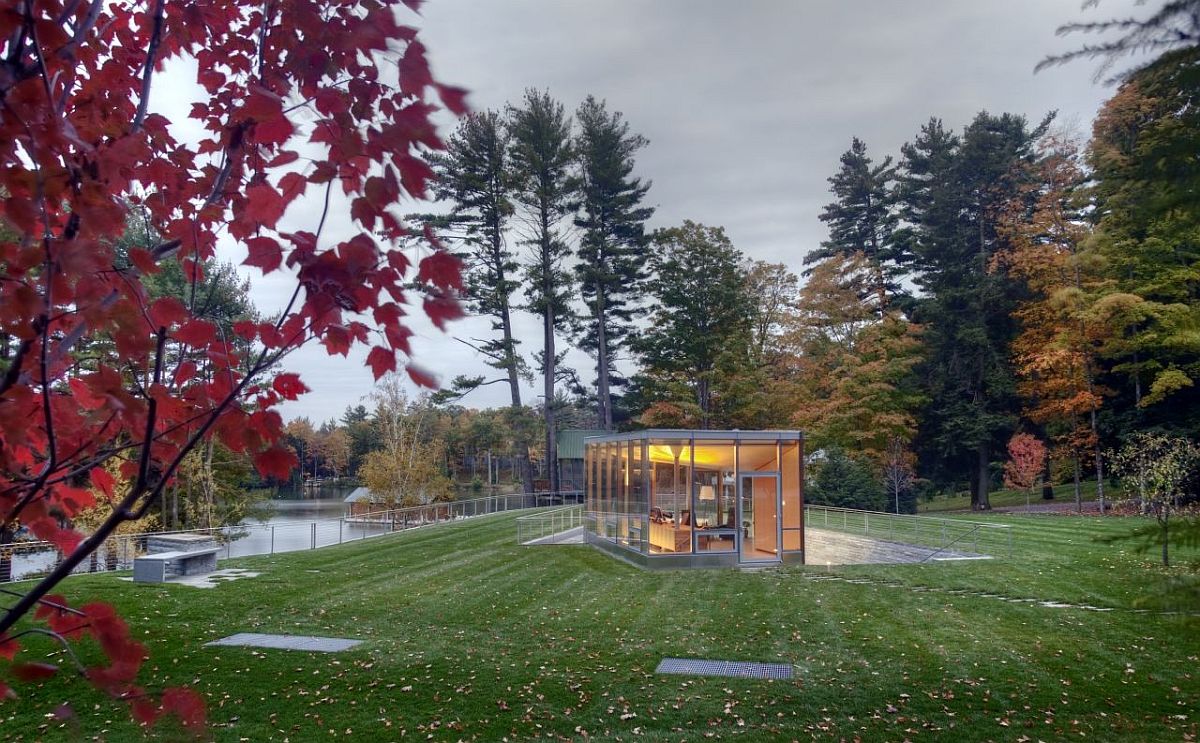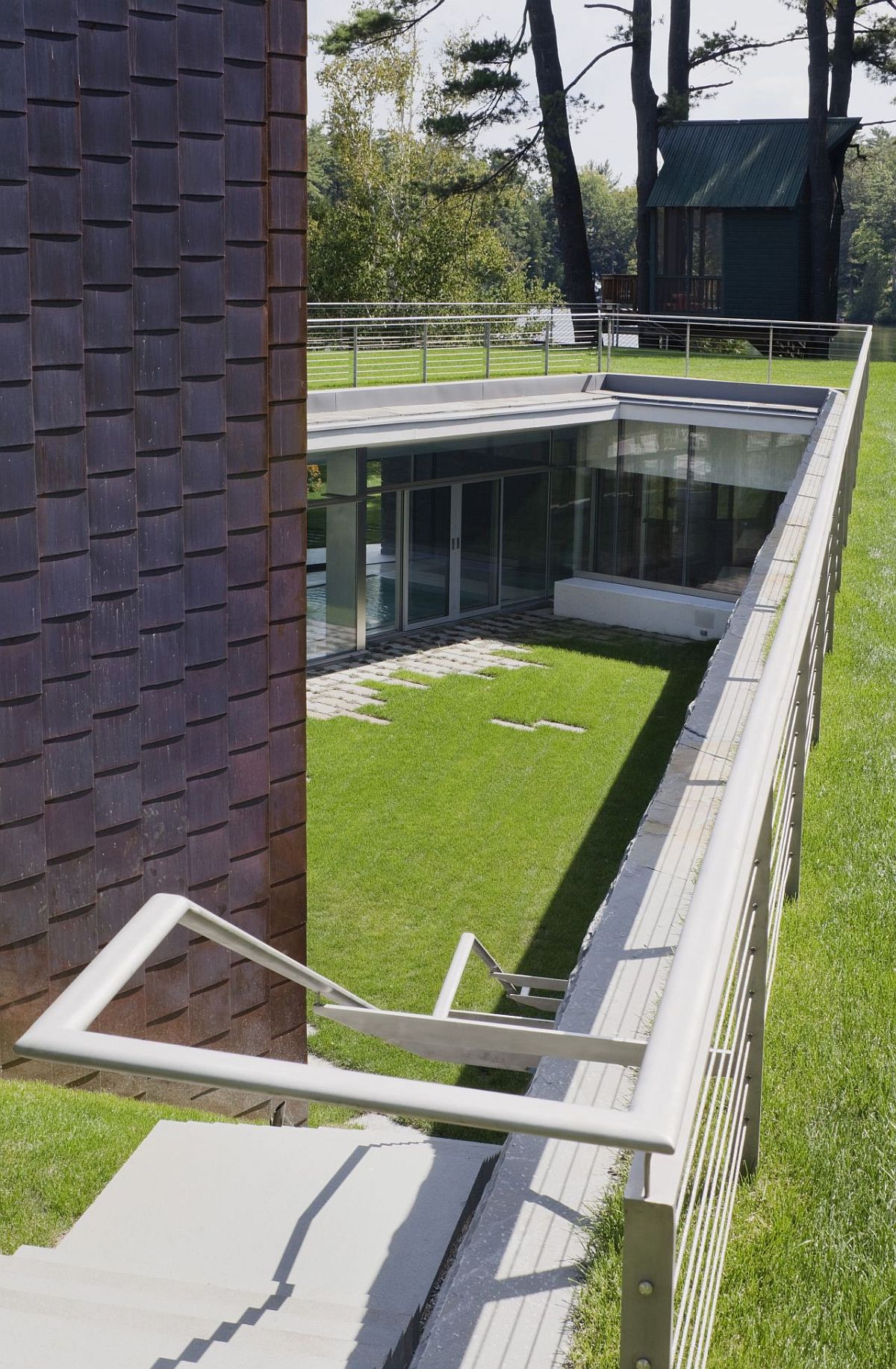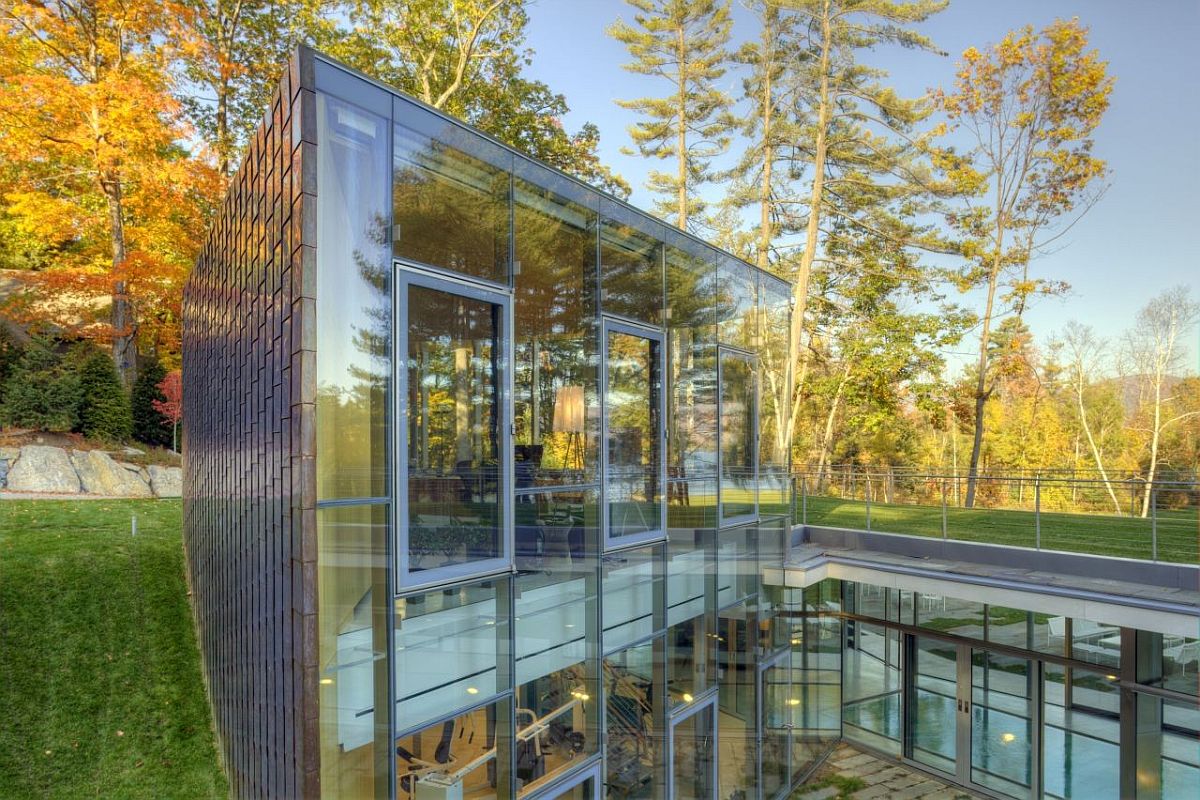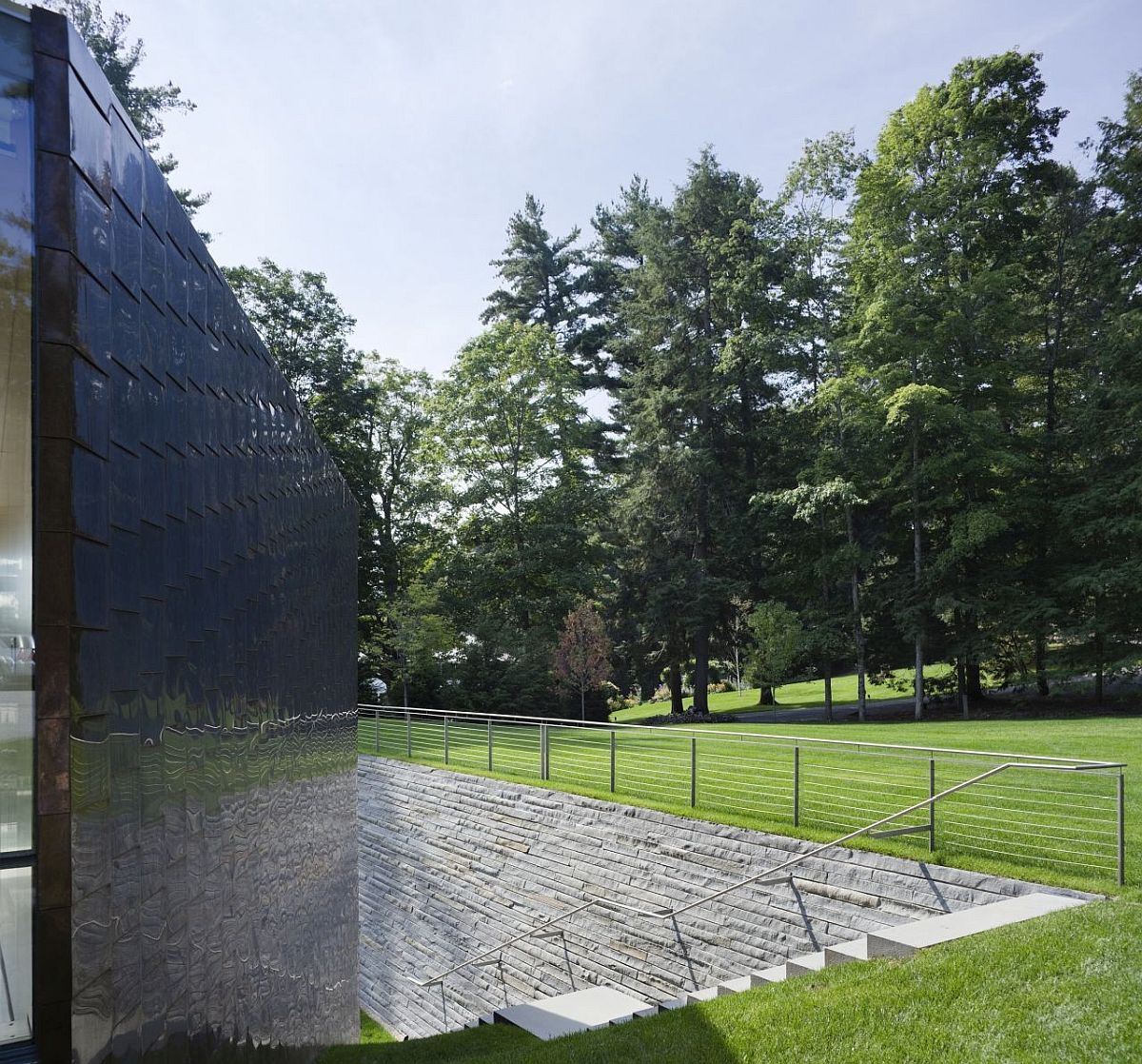 An integrated environmental strategy weaves formal concerns with responsible building solutions. Massive overhangs protect from direct solar heating; inverted planes of the white fabric ceiling to disperse light in every direction to maximize day-lighting; sod roofs and buried program space create thermal mass to reduce heat exchange and the intensive green roof provides additional insulation, reduces storm water runoff and creates additional green spaces.
RELATED: Endesa Pavilion showcases sustainability with stunning simplicity and solar energy!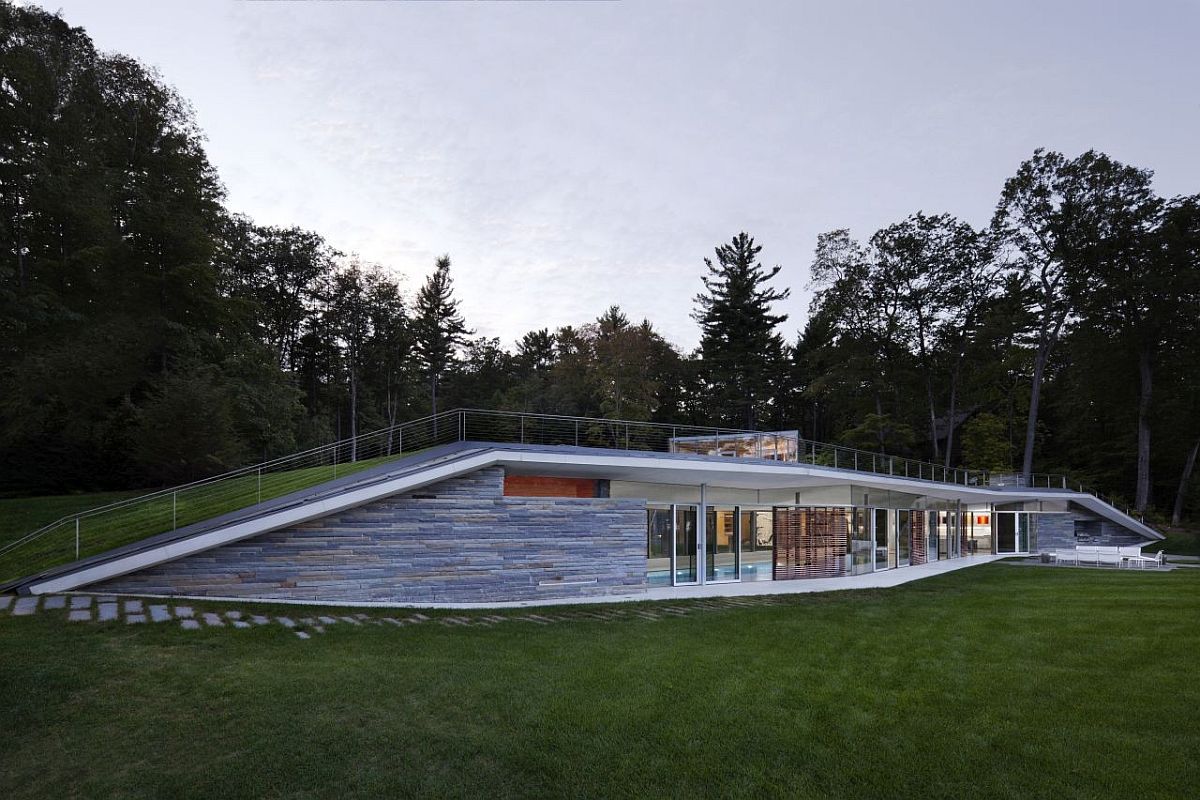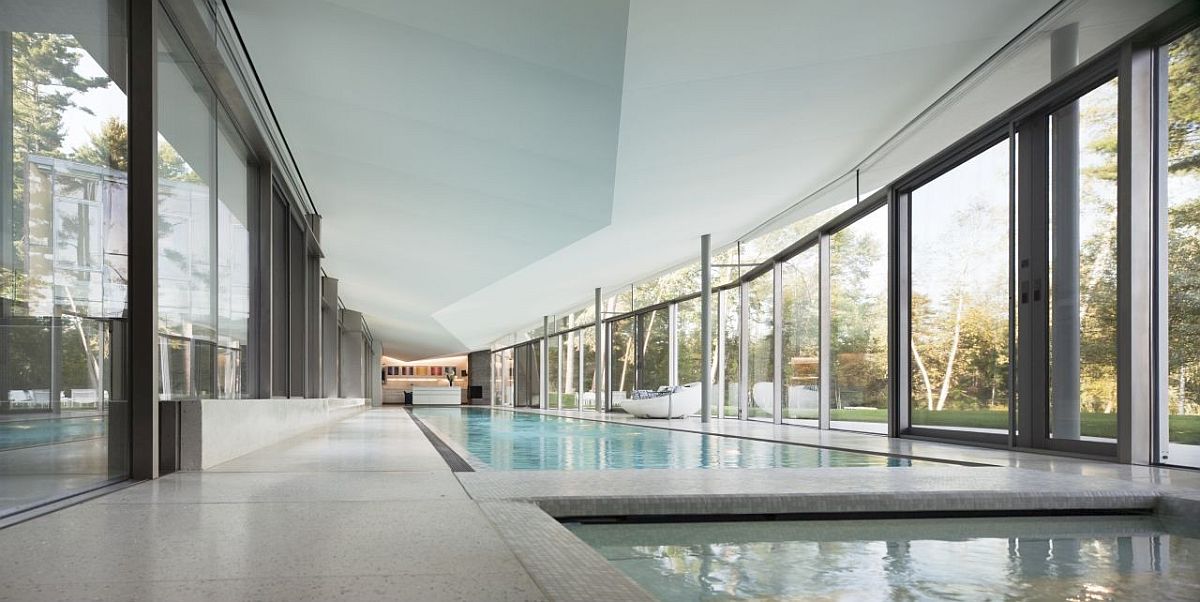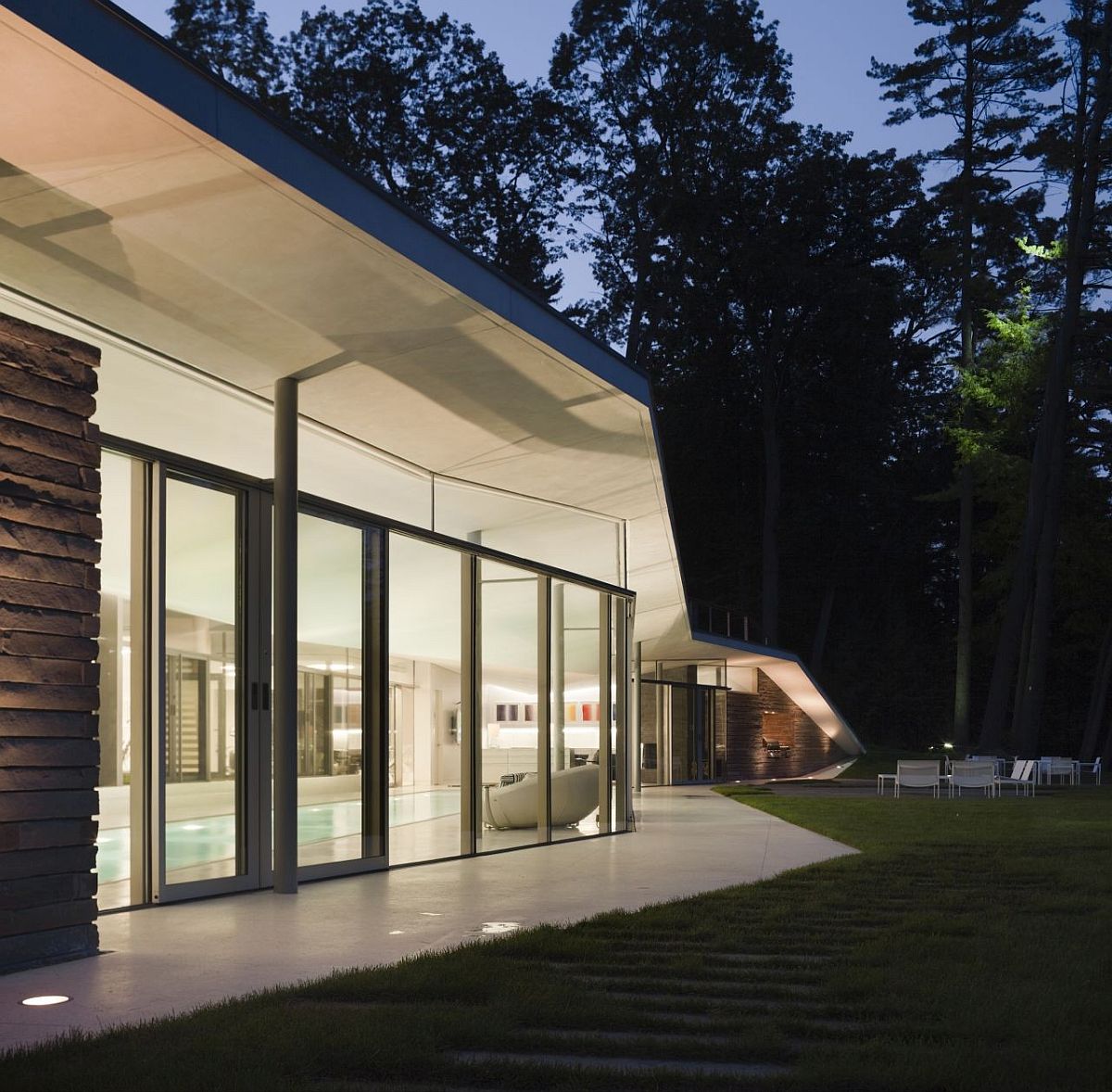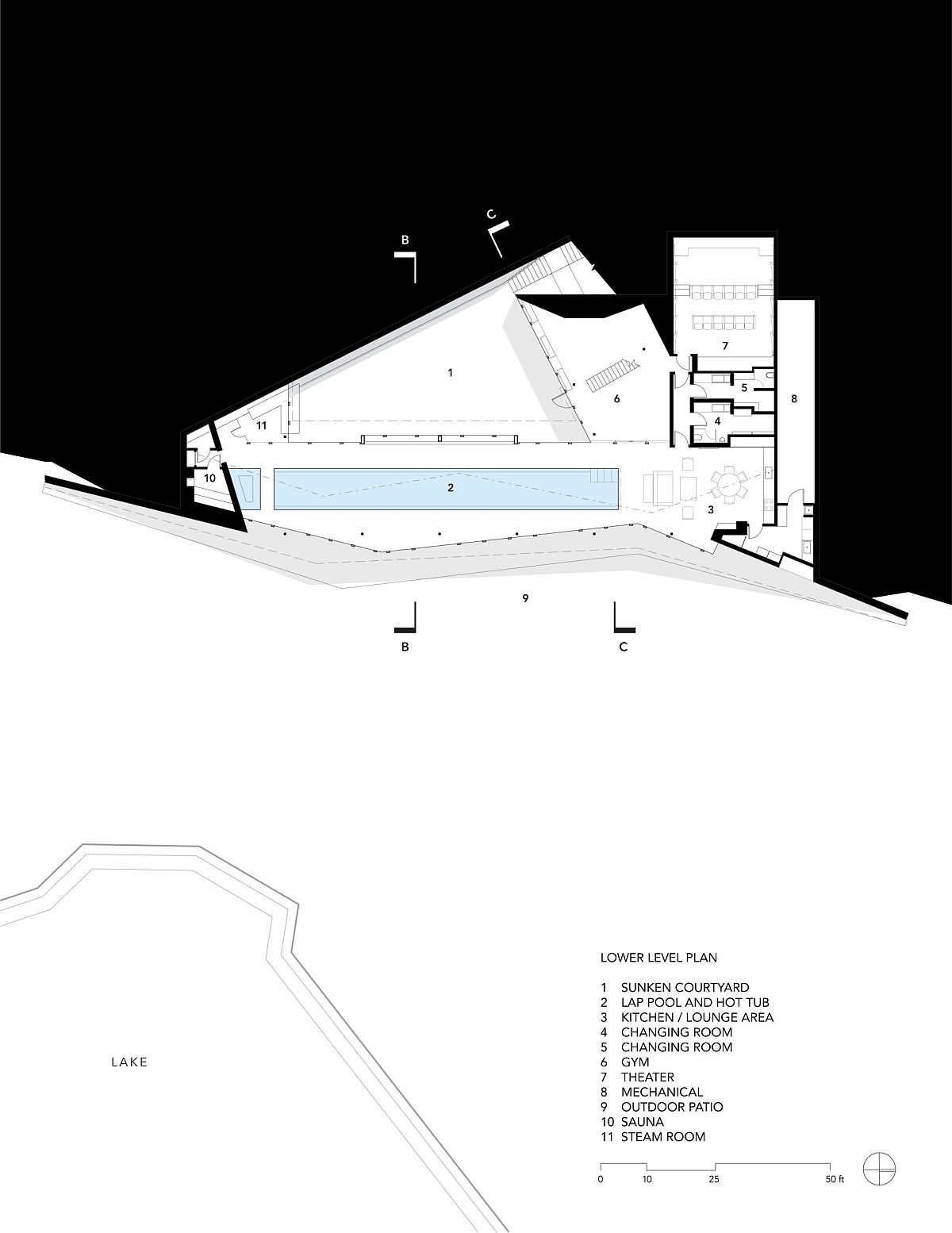 Liked the story? Share it with friends.