The Ikea 2021 Catalog is officially here and we've thoroughly reviewed it to bring you a quick-reference list of the trends to watch this season. Whether you're updating your kitchen space, personalizing your bedroom, or simply looking for new functional solutions for your home, the following guide highlights 5 design trends to watch that will set you up for success.
1. Earth Tones Are Taking Over
The number one trend to watch this season is the calming and subdued hues of the beautiful planet we call home – earth tones! Think deep ocean blues, tan and beige sands, dark lake waters, cloudy grey skies, towering forests of wood, and shady mosses. With these tones comes complimenting wooden features, brown accents that are inspired by handmade wicker, leathers, and natural woods, with a focus on light woods like birch and bamboo. Check out these reference photos to begin planning your latest project's color scheme: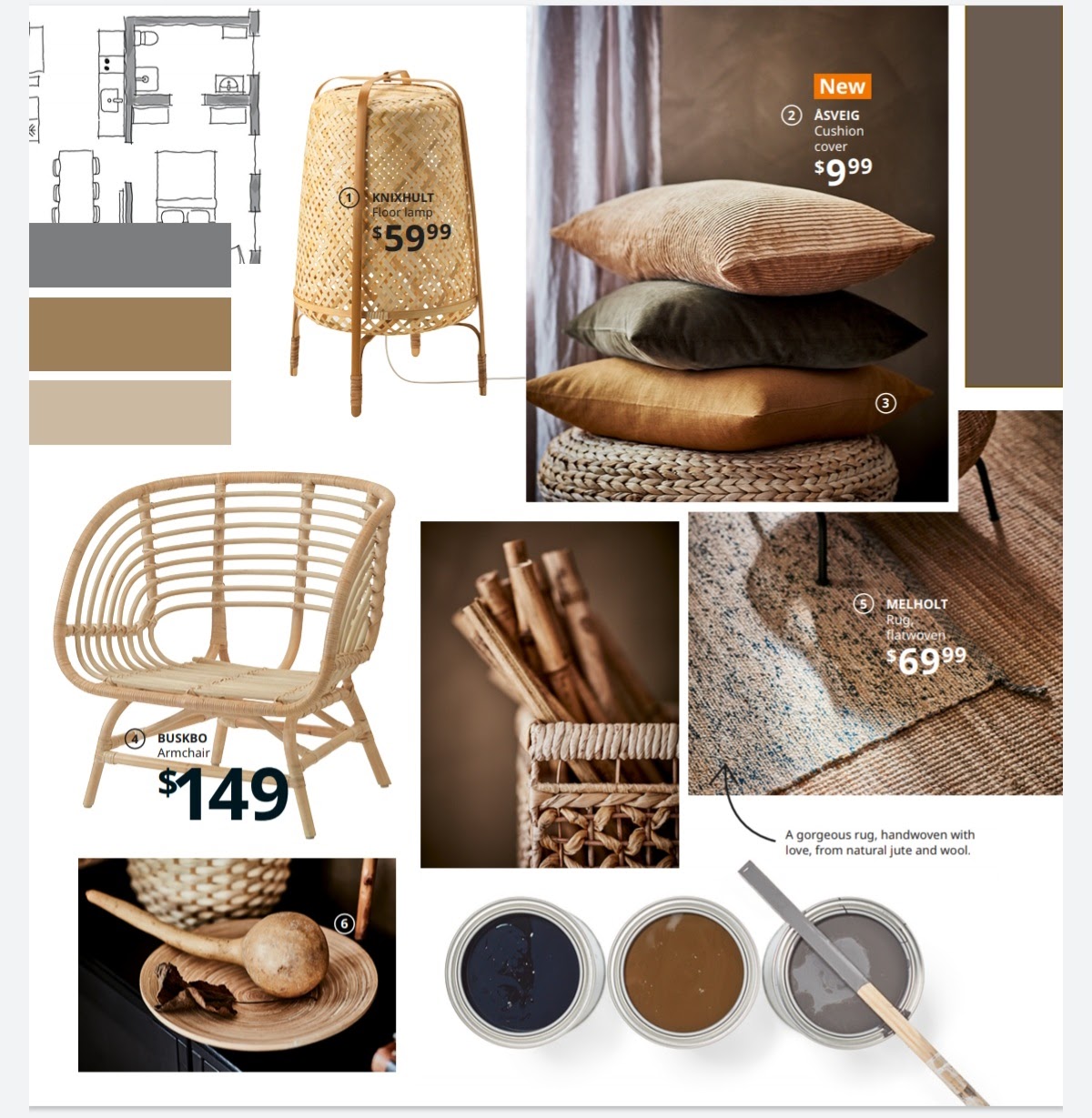 Incorporating throw pillows and interchangeable pillow covers is a great way to switch up your space as it changes with you. Shop the ÅSVEIG pillow cover in a sandy beige earth tone to add to your home today.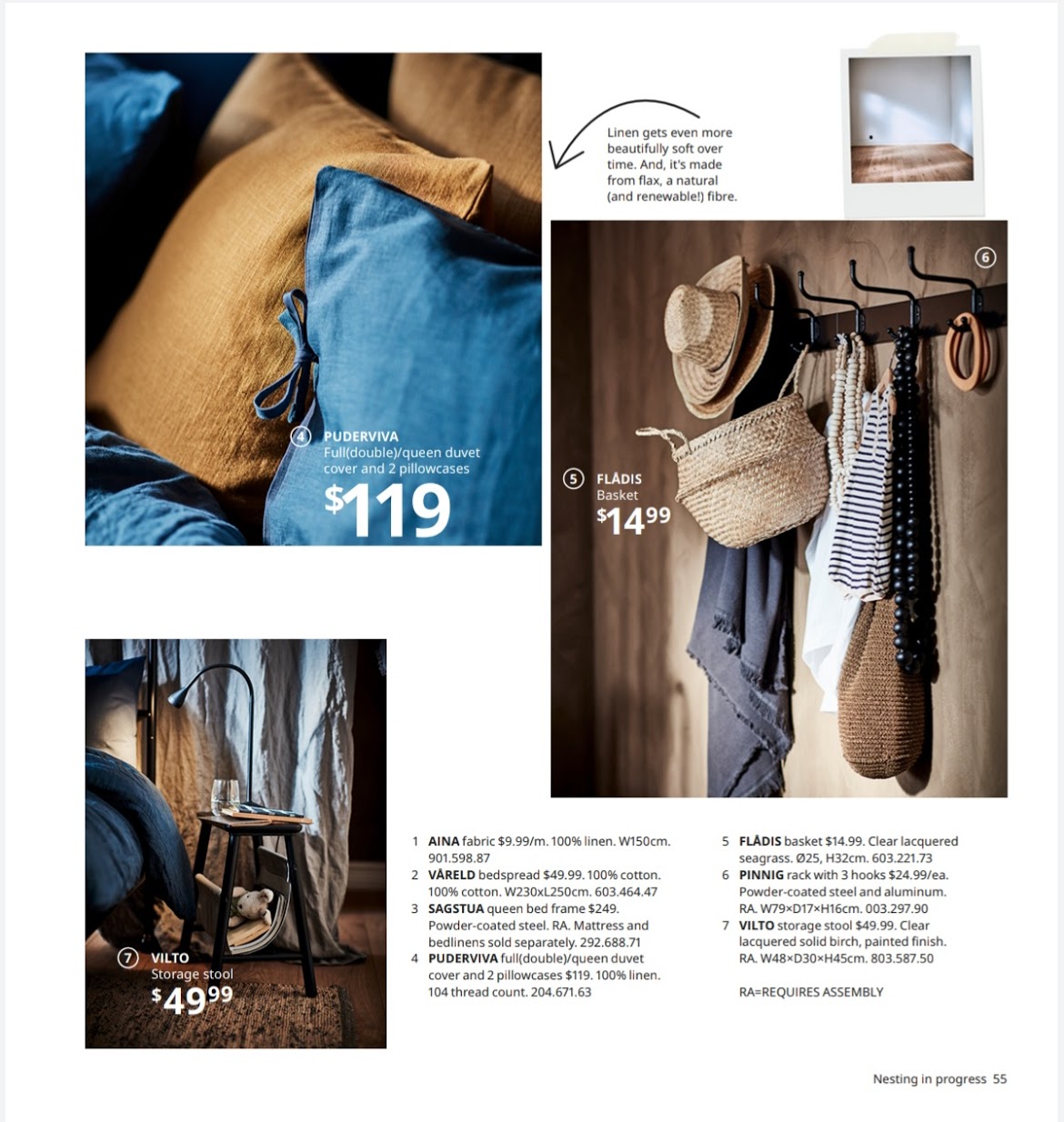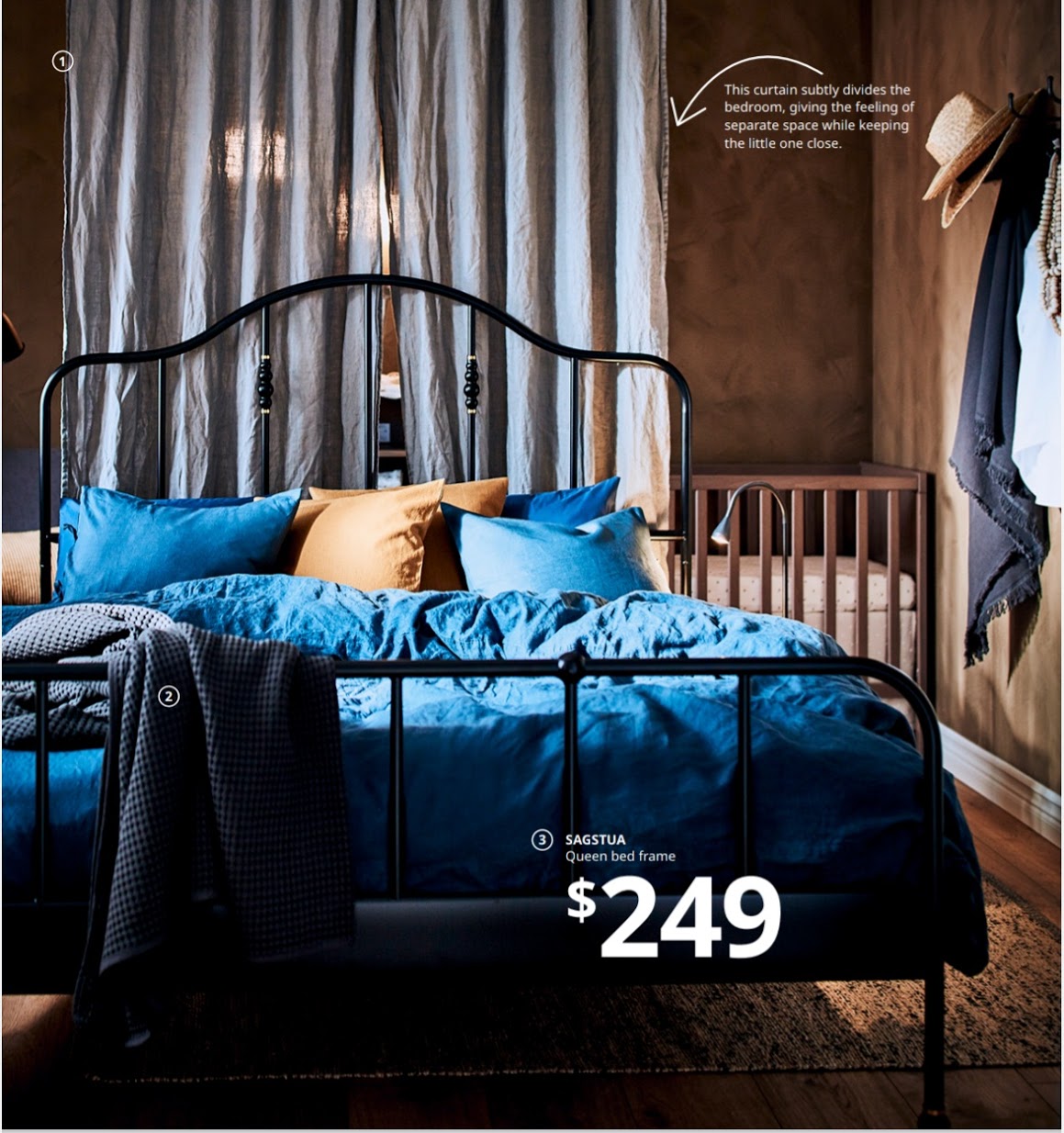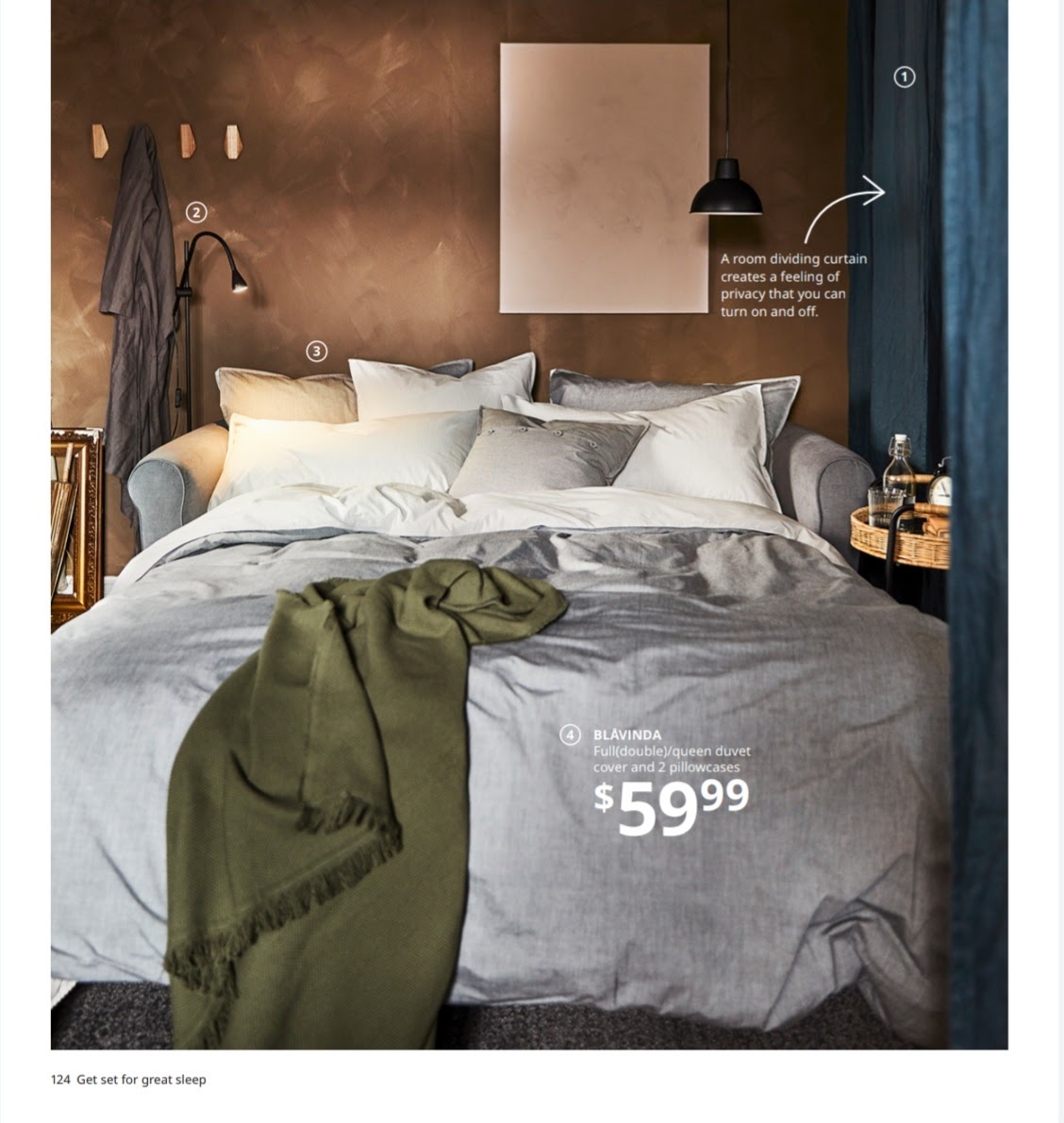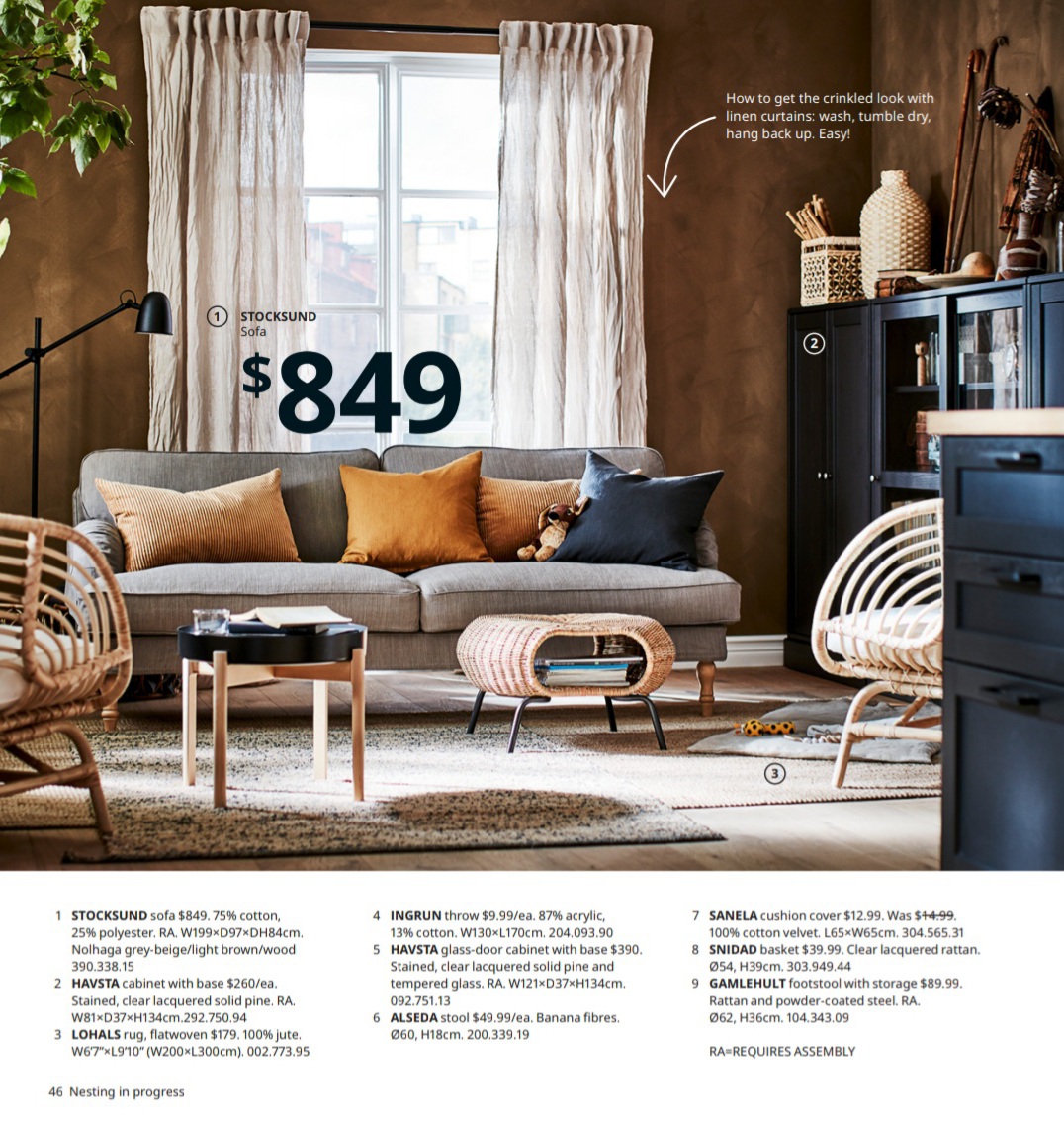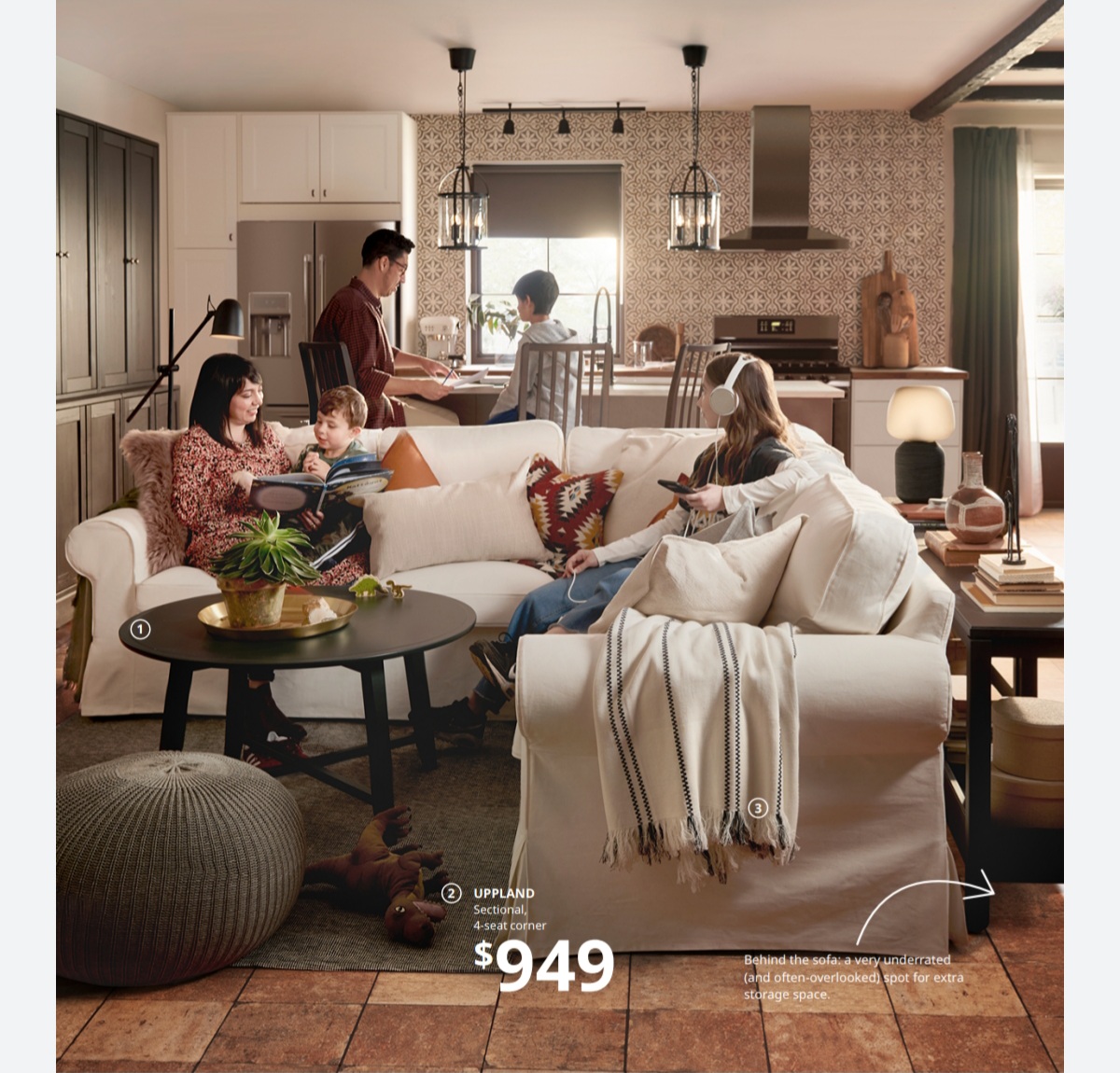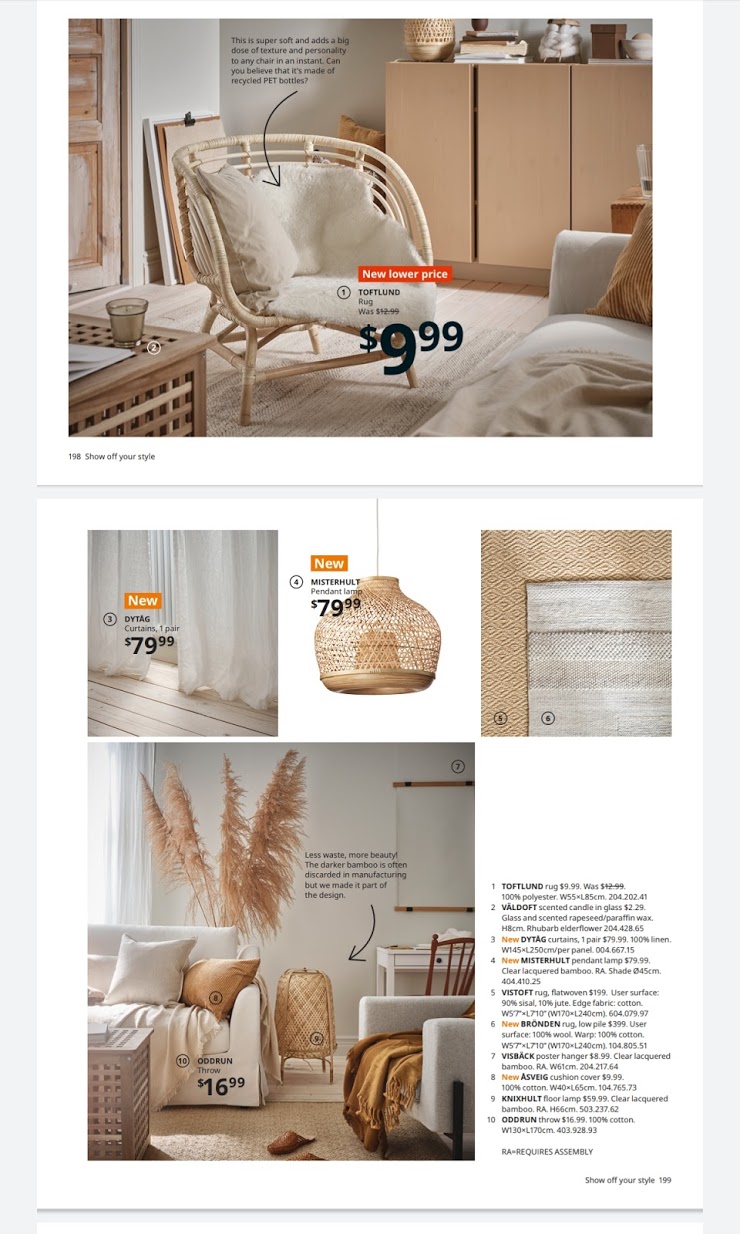 Now that you've got an idea of which earth tones to consider in your designs, check out our second trend to watch which will help you add some additional texture to your space.
2. Textured Rugs
Shag and jute rugs are having a resurgence this season as design lovers swap their clean line, neutral area rugs for funky, textured rugs that bring new boldness into dull spaces. We found inspiration in these products from the IKEA 2021 collection, first up is:
The MELHOLT Handmade Rug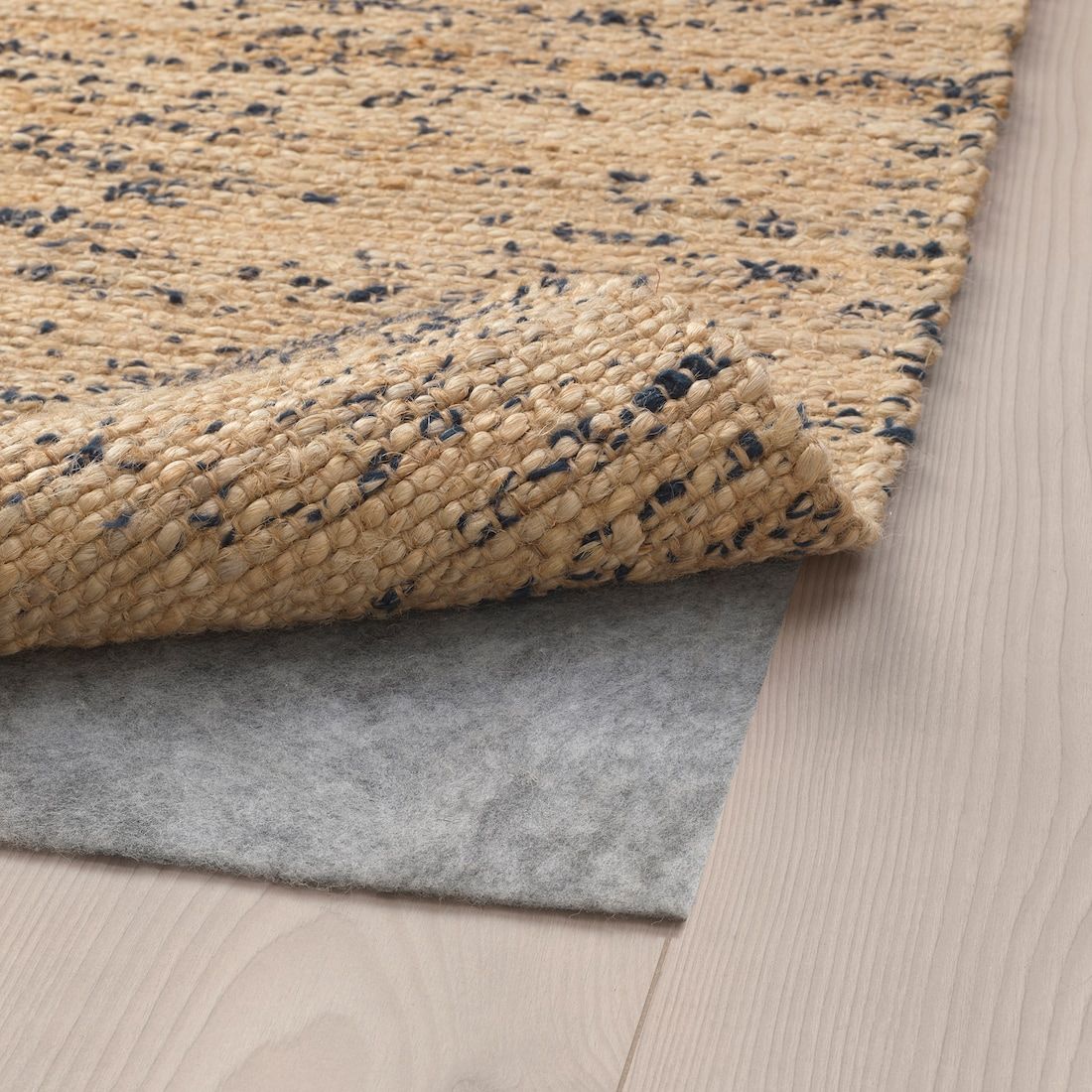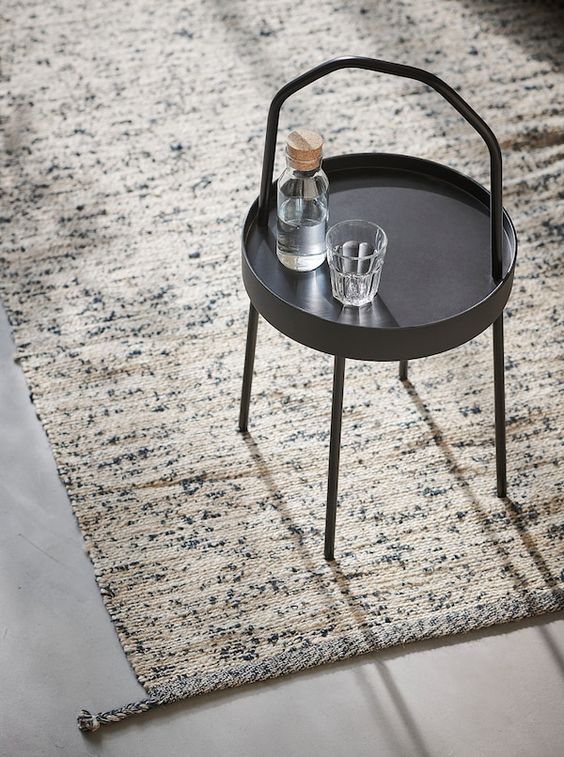 The Melholt rug collection combines texture and neutral colour tones with sustainability in this handmade, flatwoven area rug that is sure to bring a unique design touch to any space. The wool-and-jute rug can be styled to compliment a modern living area, boho inspired room, or tie together your home office. Tap the image to check out some more styling options by Ikea.
The LANGSTED Area Rug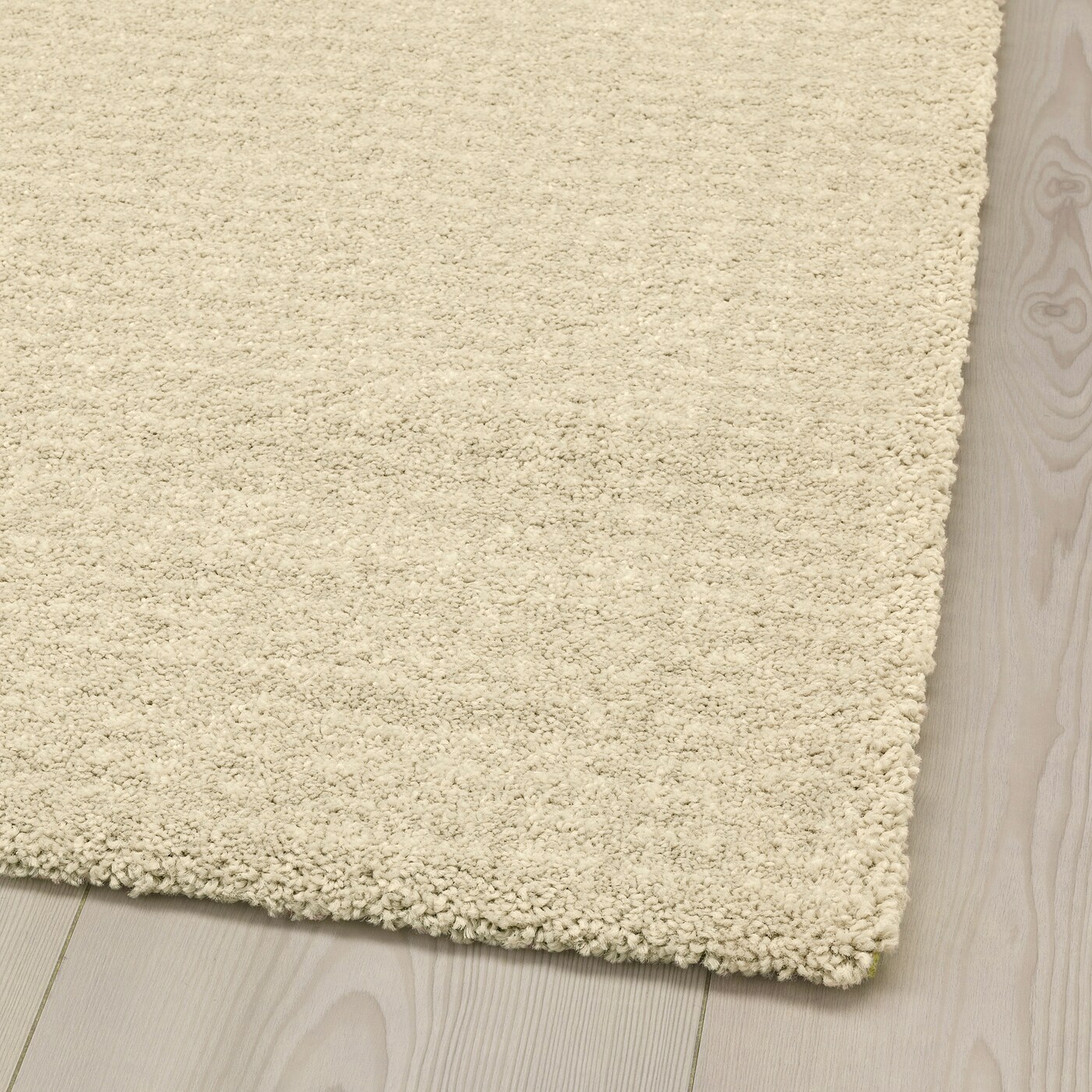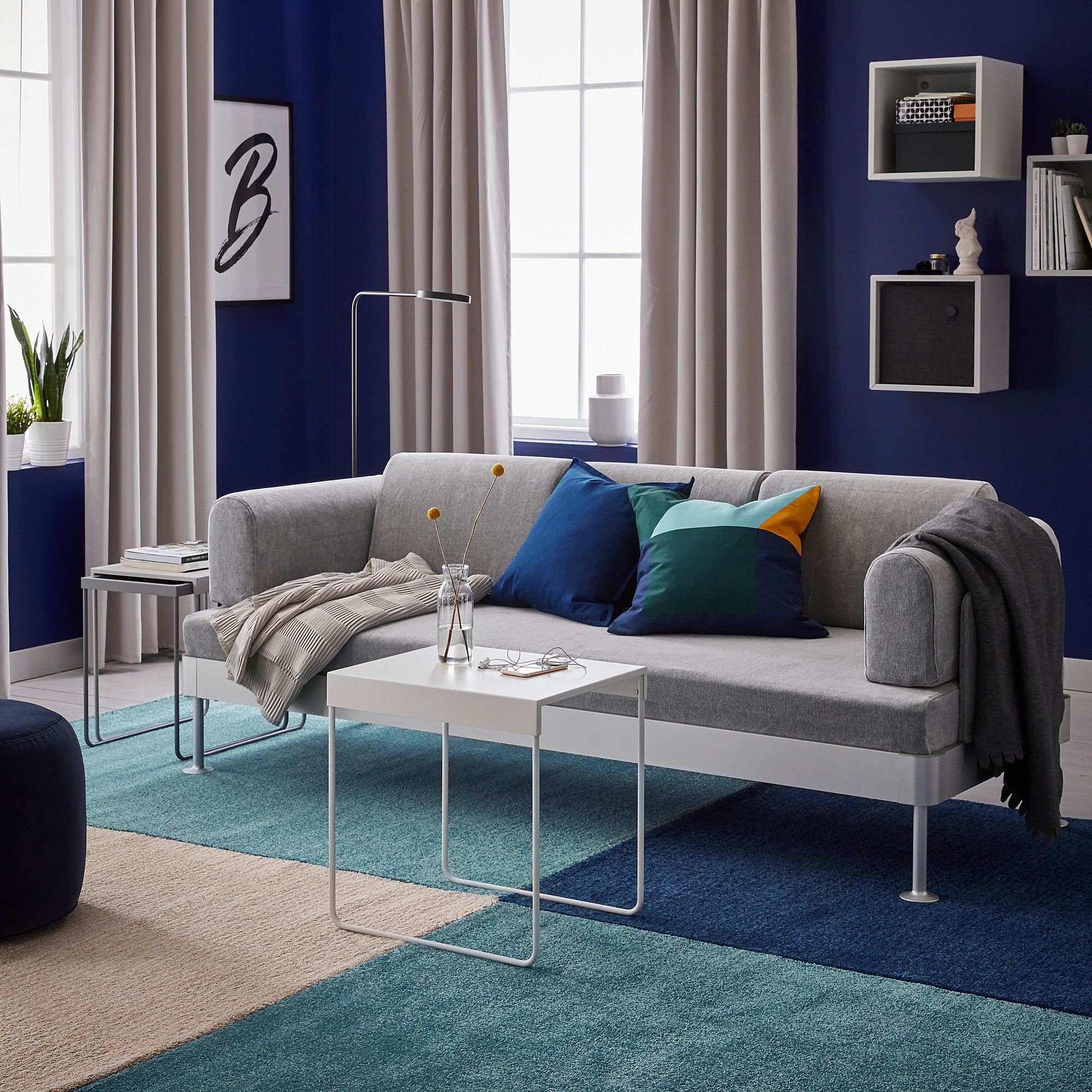 The Langsted collection offers a plush alternative to the trendy jute rugs that are taking over your interior design Pinterest feeds. This rug is composed of a modern shag-type material, meaning it is a little bit cozier and is available in a series of complementary colors: beige, turquoise, light grey, and yellow. One of the best parts about these rugs is that they are designed to be mixed and matched like large puzzle pieces. You can arrange, rearrange, and swap out colors as your preferences and spaces change! Tap the above images to explore the different colors and combinations.
3. Alternative Seating
The third trend to watch as we head into the spring and summer seasons is alternative seating solutions. Interior designers are incorporating clever and unique seating arrangements into homes that are designed to simultaneously maximize space, provide storage, and act as a decor piece. Inspired by the small space solutions of tiny homes and mobile campers, designers have attempted to move the functionality of compact living into the home. See an example from the catalog where designers have used a couch as seating in a dining set up: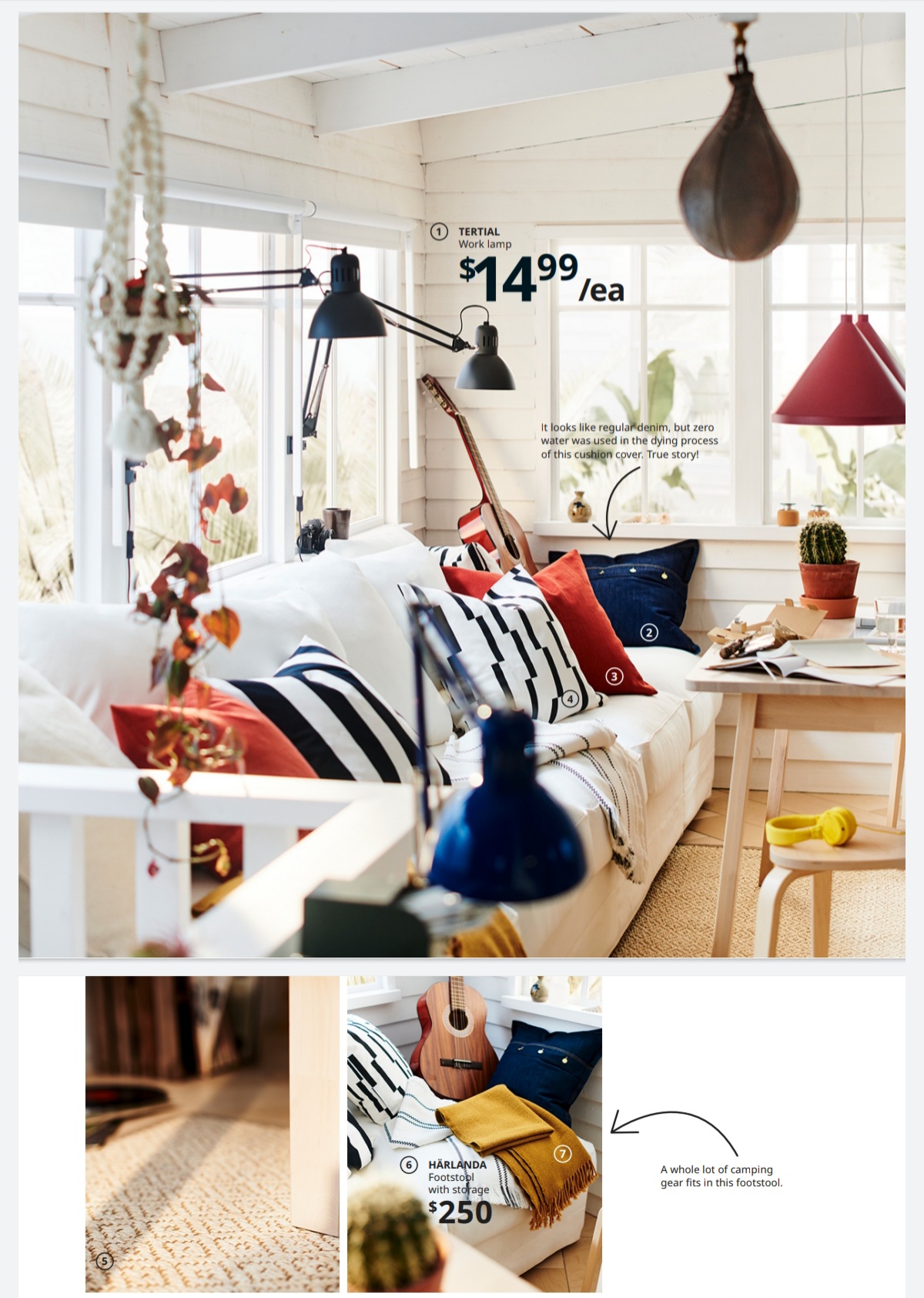 HOT TIP: The textured, patterned rug pictured above ties the living space together and fits in with our #2 trend to watch. Check it out on IKEA's website, it's the VISTOFT flatwoven area rug.
The KYRRE Birch Stools
The alternate seating options continue throughout the catalog, one of our favorites is the KYRRE set of birch stackable stools that are easy to tuck away in small spaces and pull out for company when you need them. The durability and neutral tones make them versatile for your spaces whether it's in the living room or the kids' room.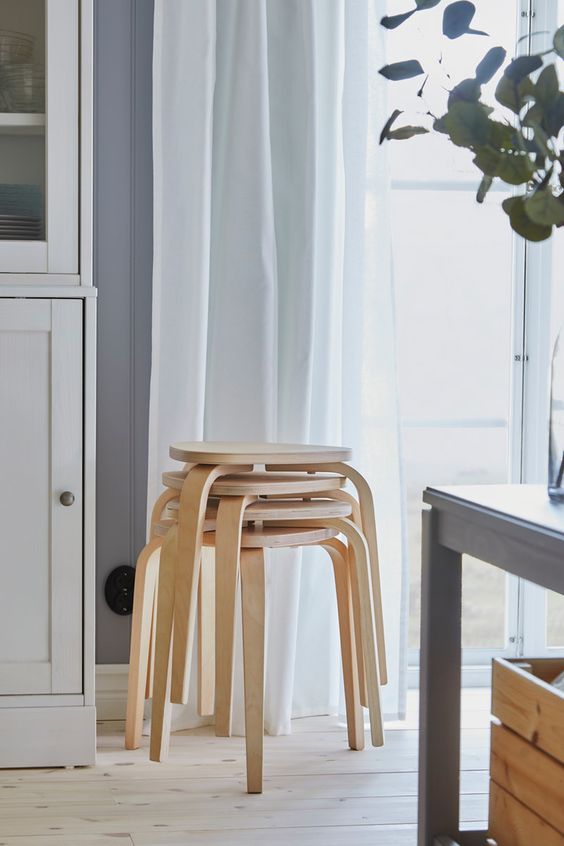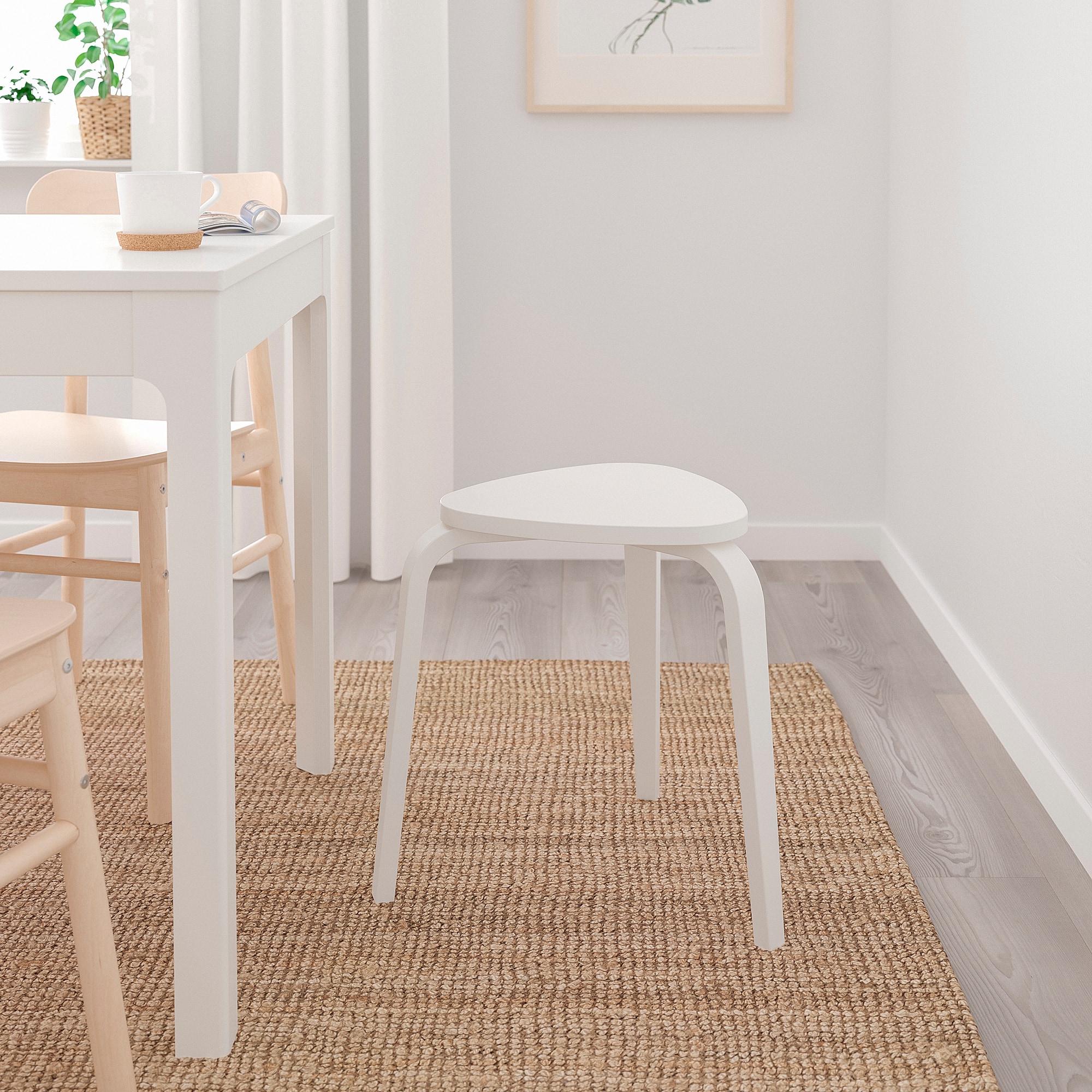 The SANDARED Pouffe
Textured, versatile, and available in three different sizes and earth tones – this alternative seating option checks every box on our trends to watch list. The pouffe can be used as a footstool, an ottoman, or extra seating. Also, cats have been known to love them and everyone knows how picky cats are. Tap the images below to shop the SANDARED pouffe for yourself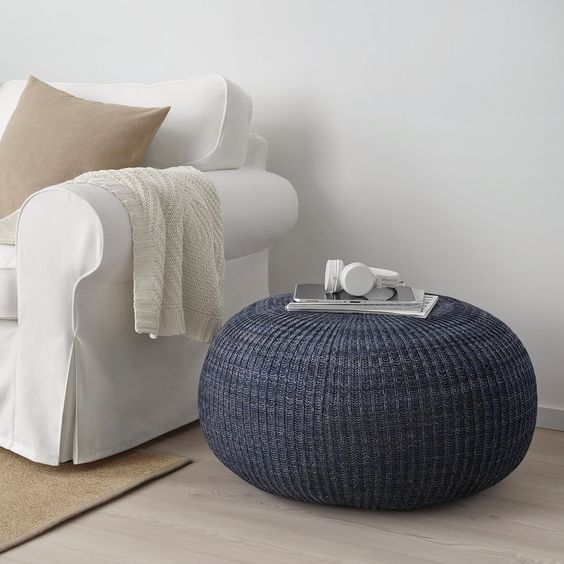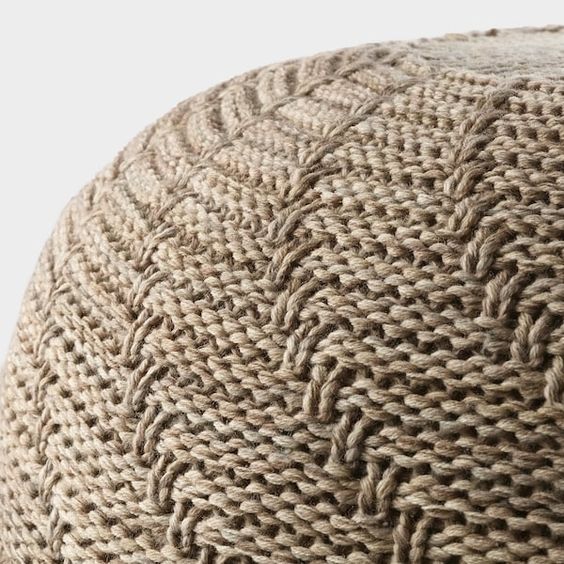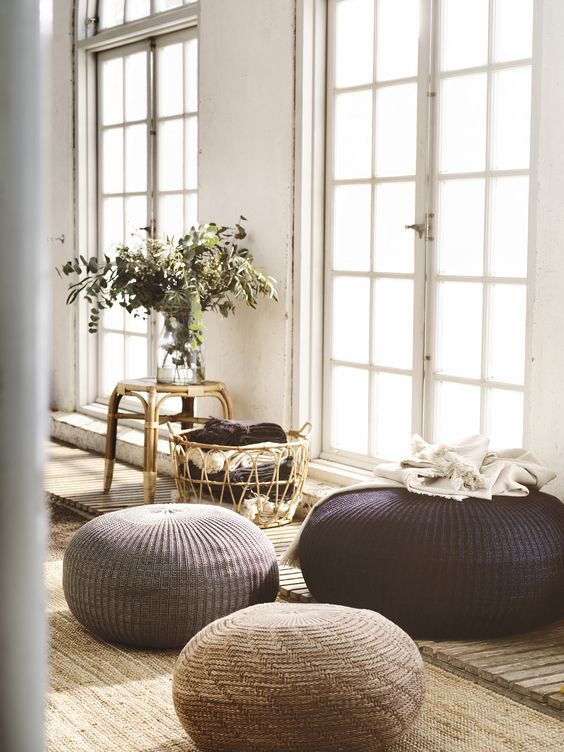 4. Mixing Patterns
Our fourth trend to watch is mixing patterns with one another in various textures, this is a stylistic tactic that often scares novice designers. However, it's less challenging than you may think, and these interior scenes will help spark your inspiration. Ikea offers suggestions on how to bring the boldness of pattern and the feeling of texture into your home without over-doing it. Sometimes all it takes is a little bit of bravery to combine patterns and create a beautiful, unexpected result.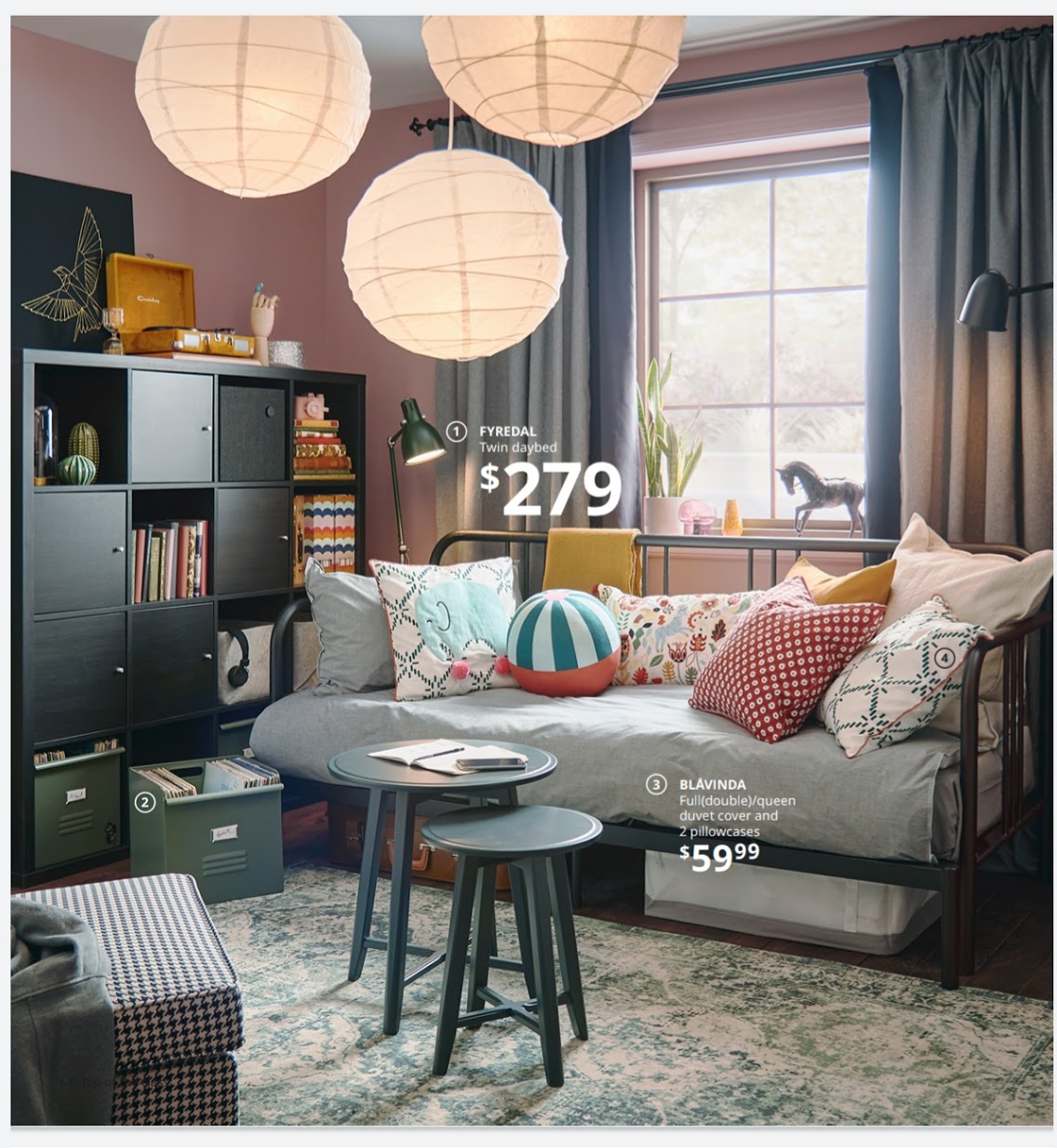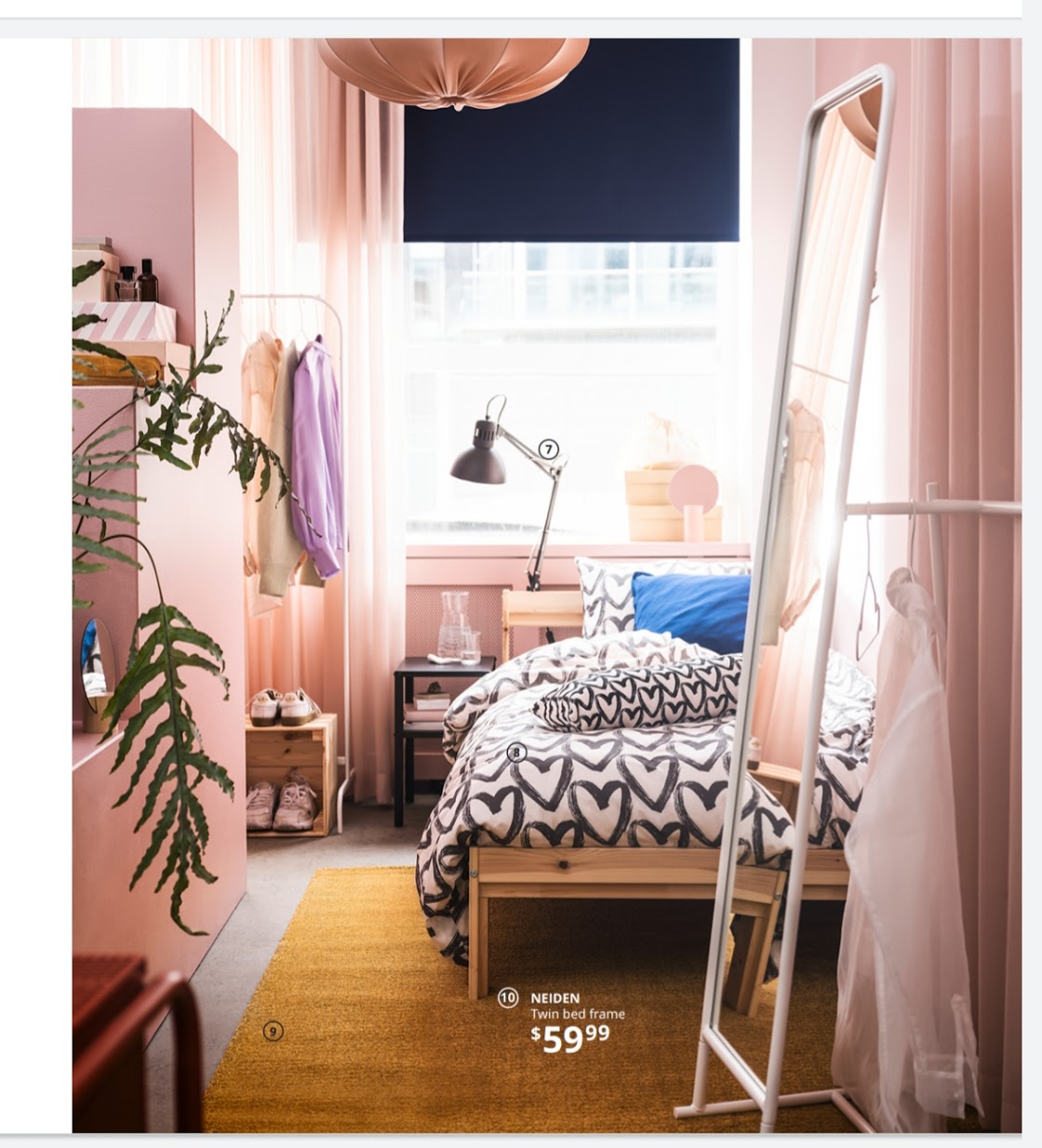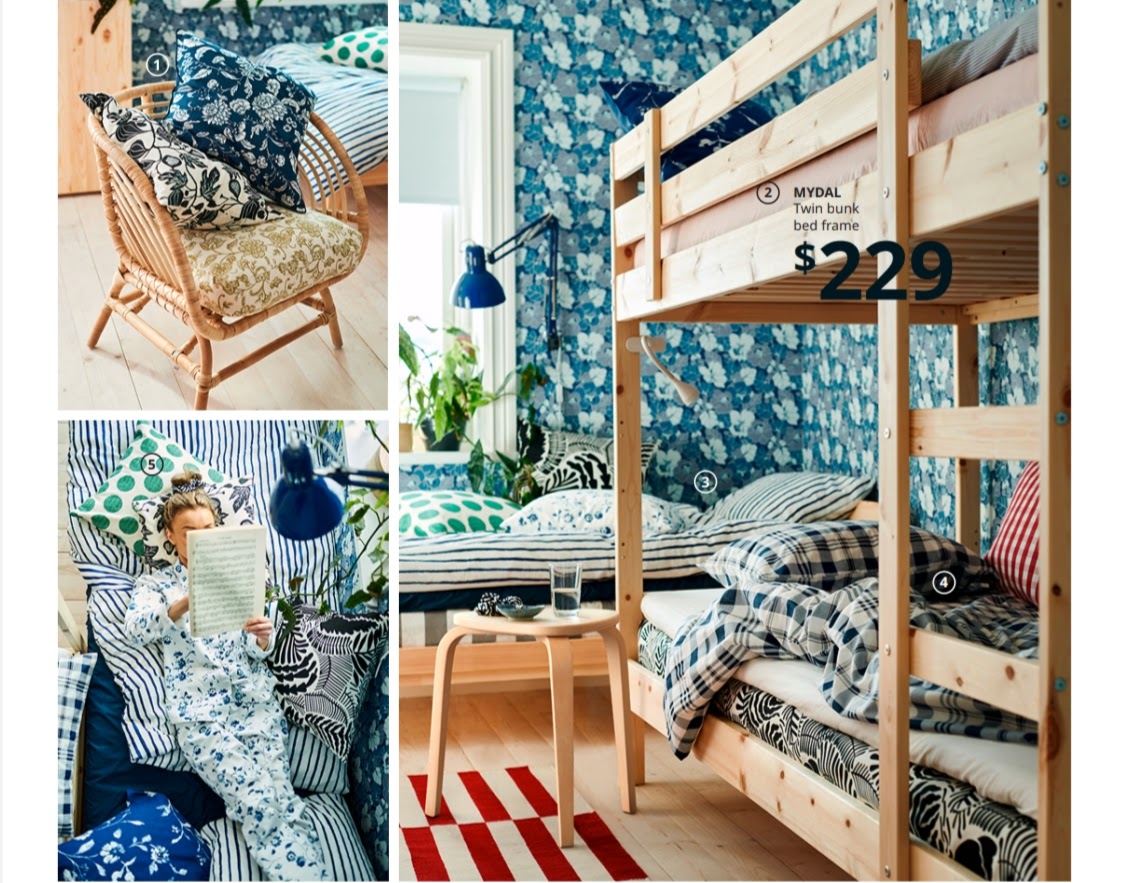 PROTIP: Using throw pillows is a cost-efficient way to introduce pops of color and texture into your bedroom and living spaces, focus your search on pillows with tassels or woven features to maximize the texture.
5. Modern Space Saving Solutions
Let's face it, storage solutions will always be trendy as long as we have things that need putting away. Ikea has long been the master of simple organizing solutions but this season's catalog highlights a few classics as well as some new additions for you to consider. Check them out below: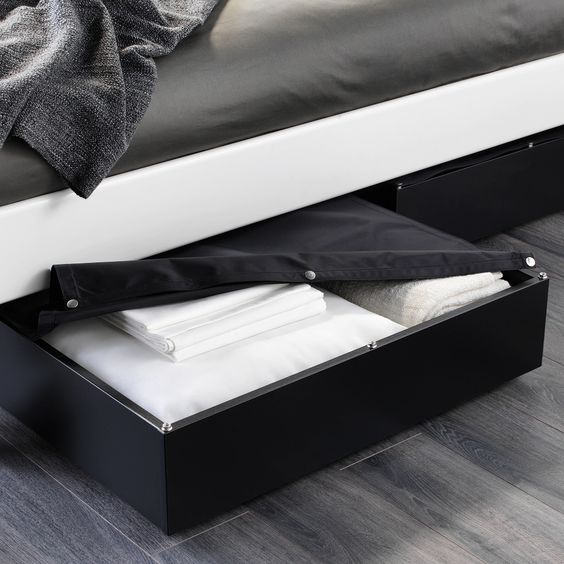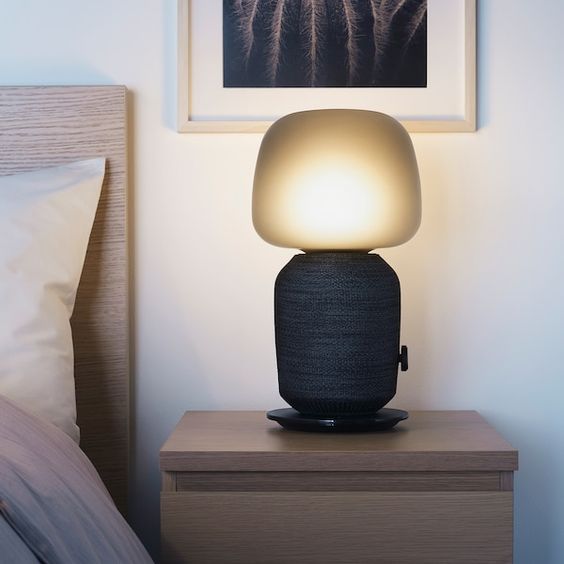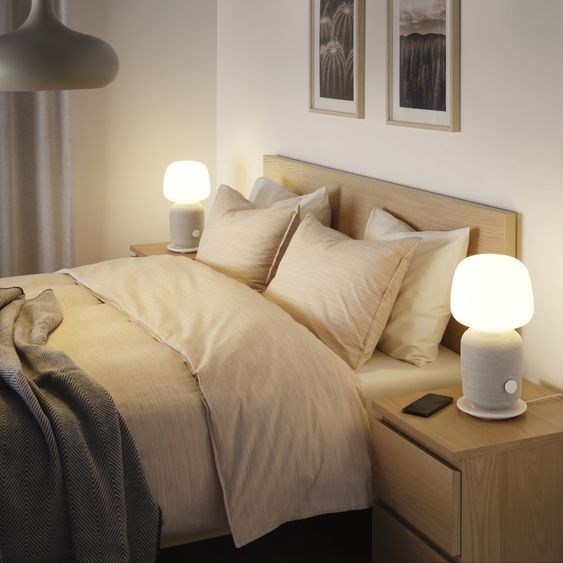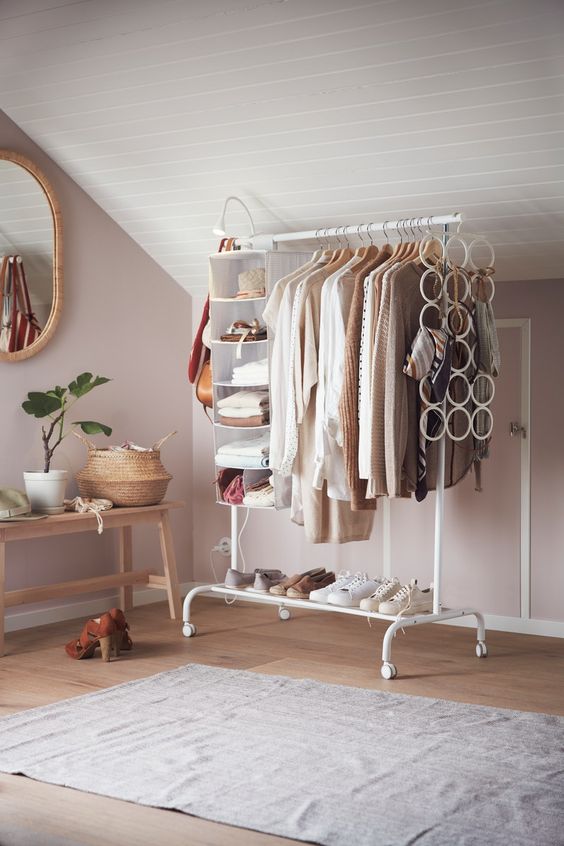 These modern storage solutions and space-saving options should help you de-clutter your spaces one item at a time, and tuck things away for easy access when you need them.
Now you're all caught up on the trends to watch for this season thanks to our helpful guide and the Ikea catalog. Be sure to tag us on Facebook, Pinterest, and Instagram if you try out any of these awesome trends in your own home and show us how you did it!