There is little doubt that it is the kitchen that garners most of our attention when it comes to new home decorating and design ideas. The logic behind this skewed attention is perfectly sane and stems from the fact that the kitchen is the heart and soul that drives every home. In fact, in modern houses with an open plan living, the kitchen plays an important role in bringing everyone together and creating a wonderful social setting. Of course, this also means the kitchen needs to be a lot sturdier and its floor good enough to take all the traffic. Yet, surprisingly enough, wood is the most popular choice when it comes to kitchen floors in the year gone by. That is set to continue in the year ahead as well!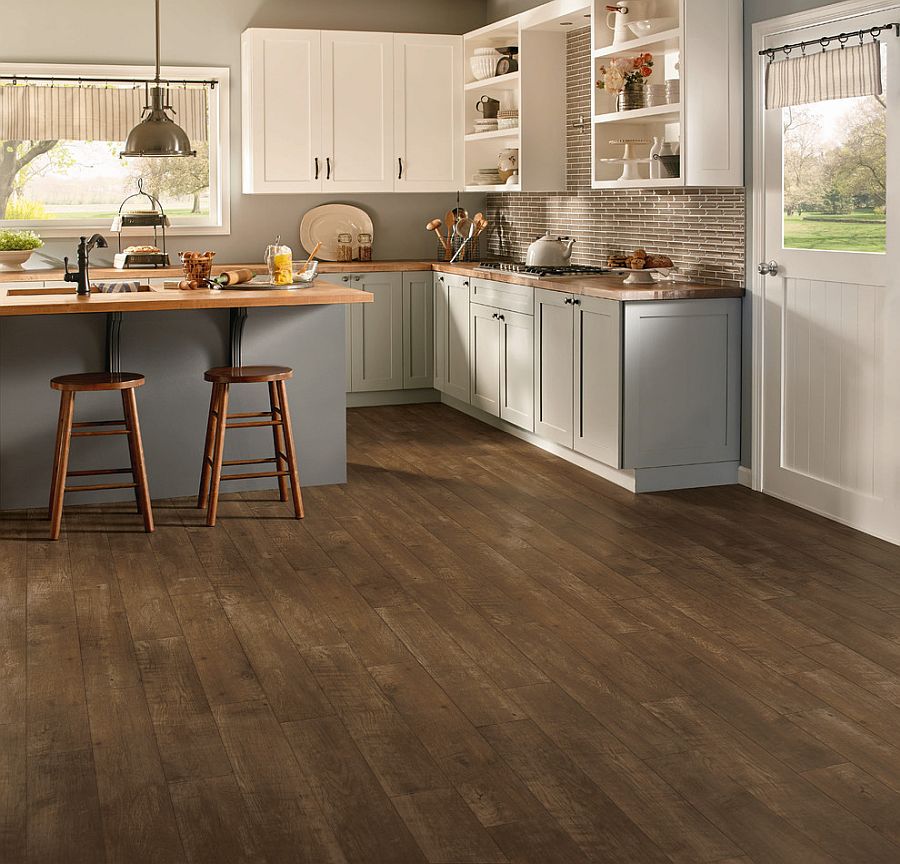 Hardwood floors with the right treatment can definitely last a generation. In fact, many homeowners living in classic residences built before the 60's are uncovering wooden pre-floors and giving them a whole new lease of life to create a refreshing modern kitchen. Charming, timeless and adaptable, the wooden kitchen floor is set to win more people across the globe in the next 12 months. So why not join in on the fun?
Picking the Right Wood Floor
There are plenty of options out there for those looking to turn to a wood floor in the kitchen. Hardwood floors in Brazilian walnut and hickory will last much longer then their softer counterparts and you will also do well to keep spills away from this floor. The right installation is the key here and with a protective layer on top, you can get away with plenty of wear and tear over the years. But water still does not leave a good impression on wood and if you ever see liquid spilt in this kitchen, cleaning it up as quickly as possible is a smart choice.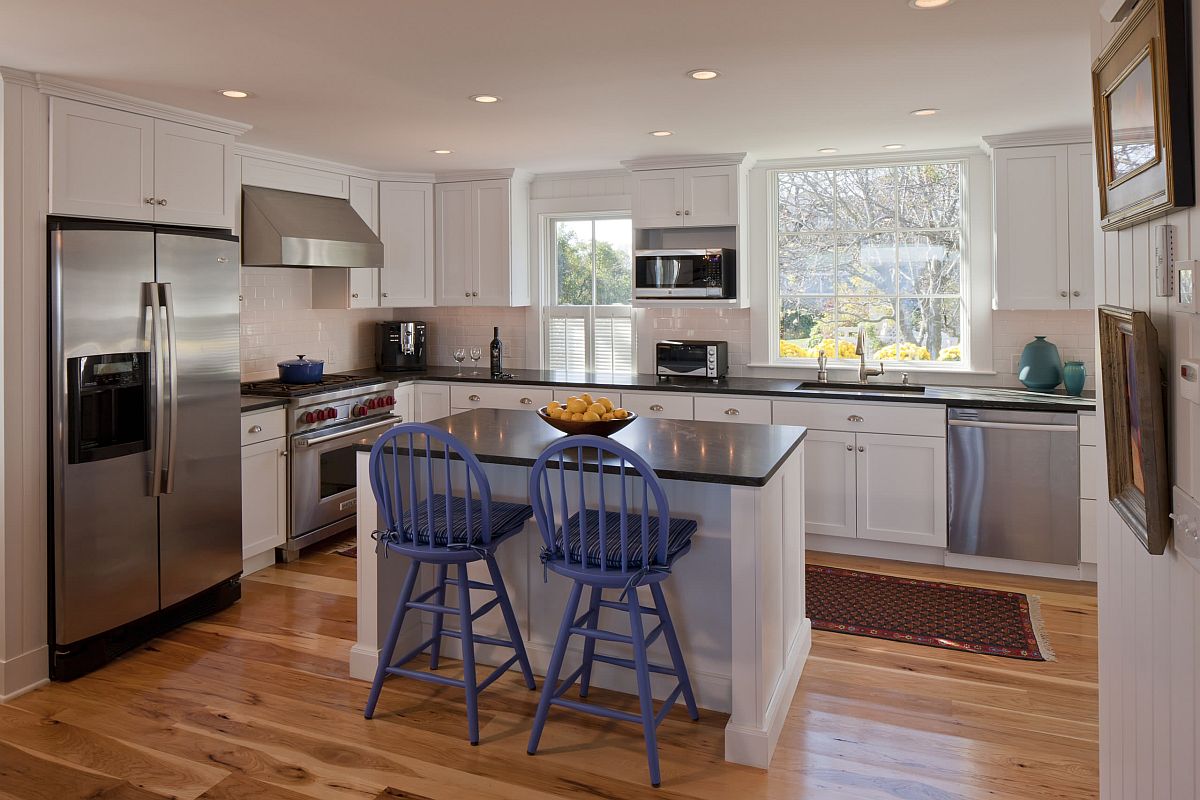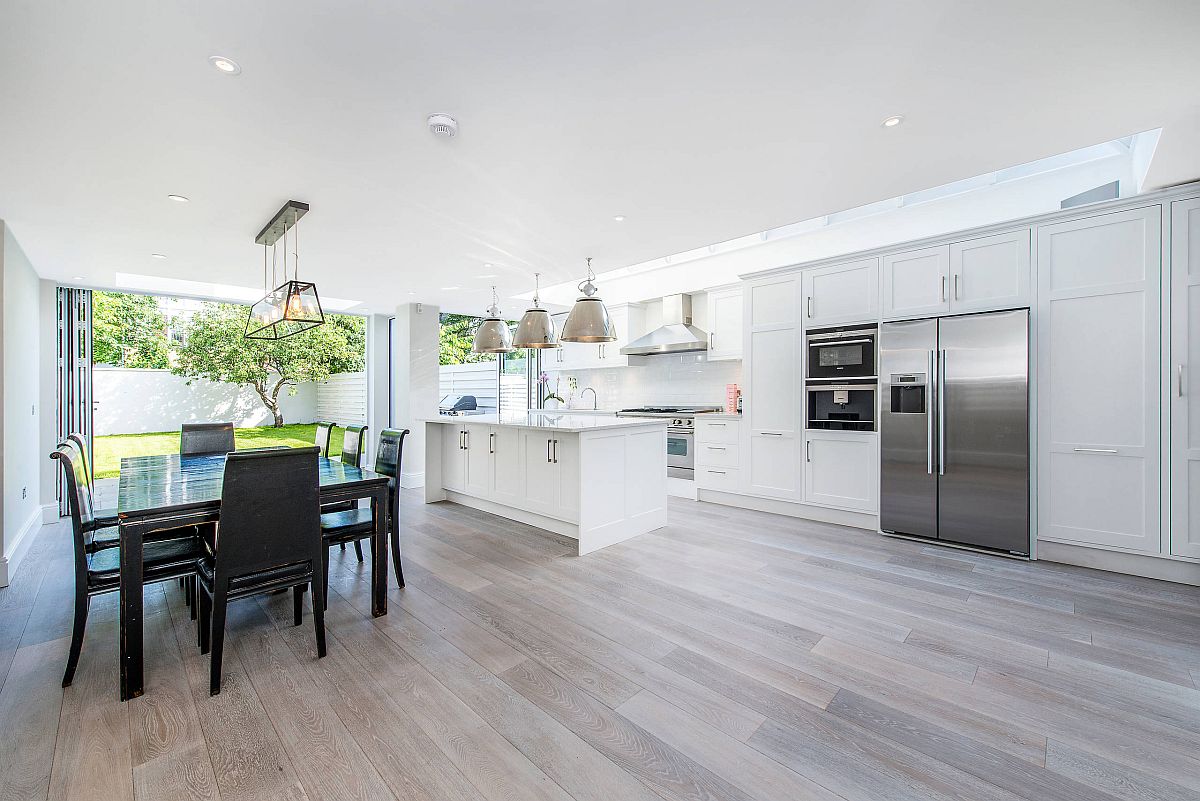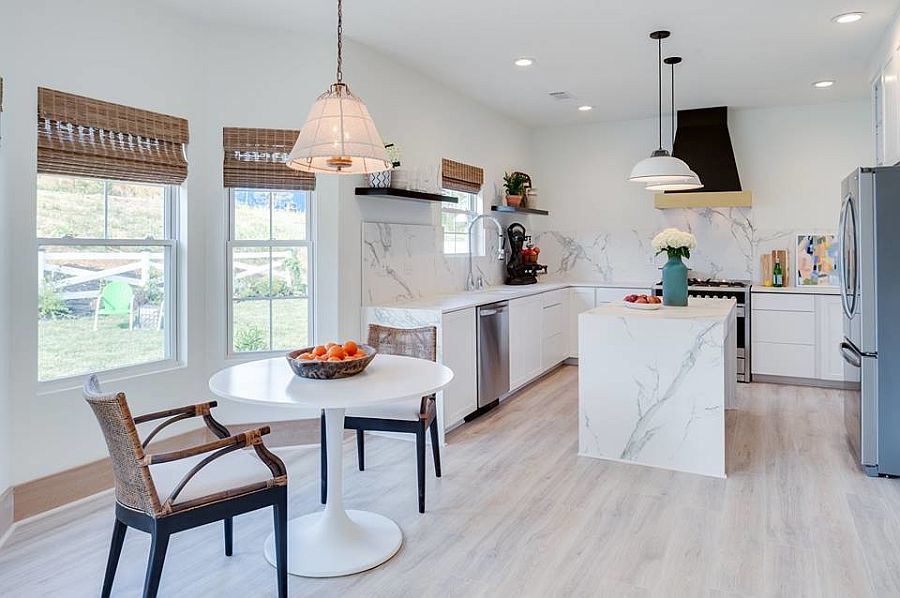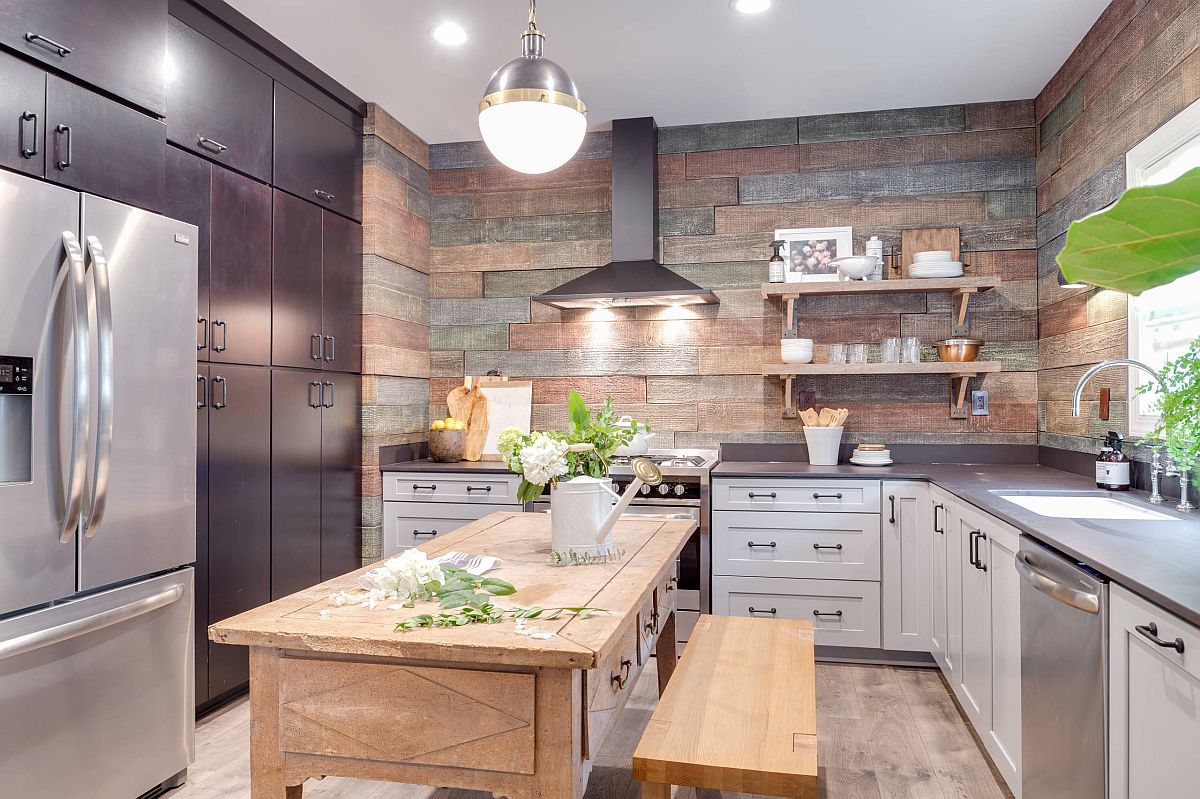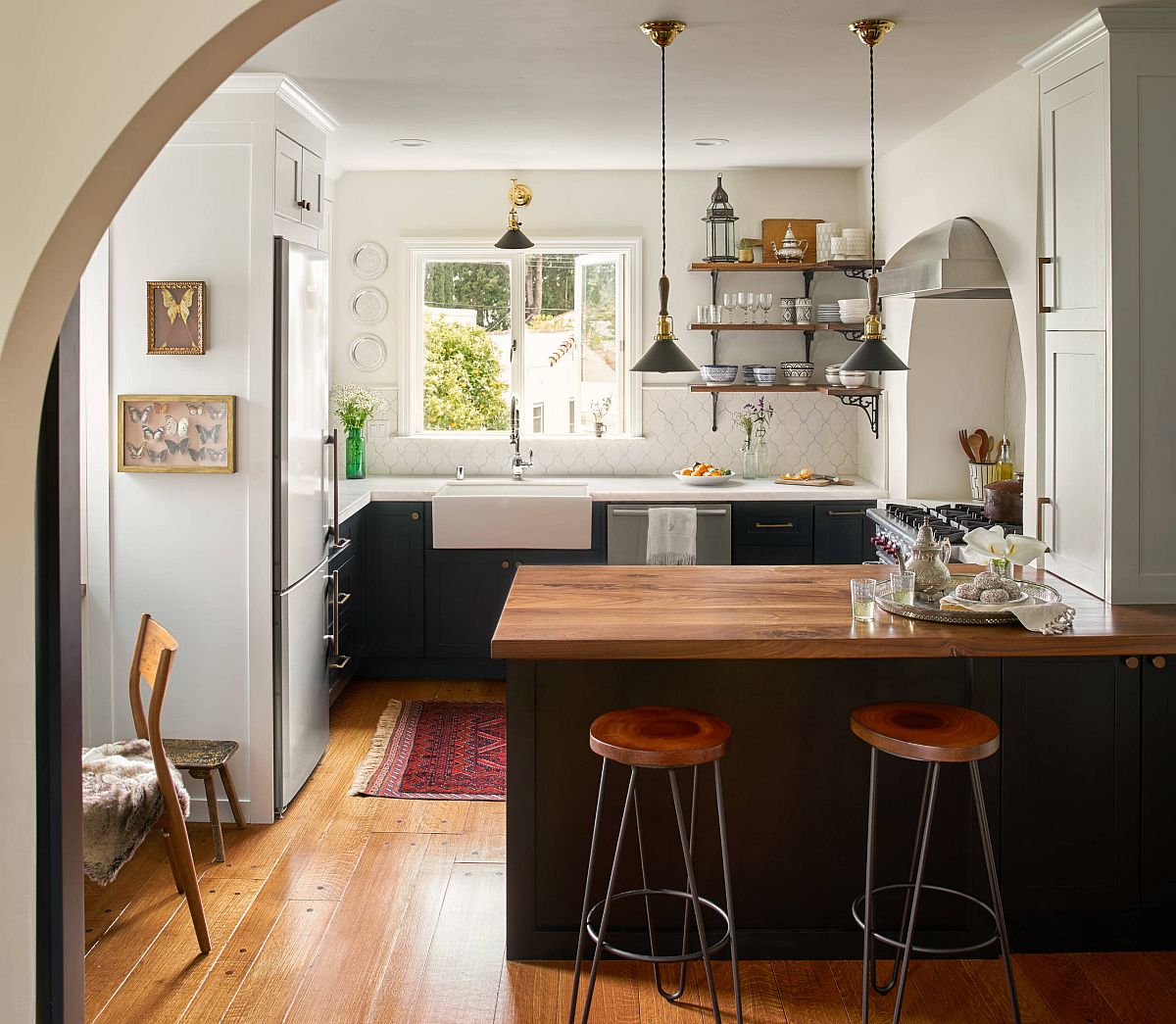 Not Just Texture, But Also Pattern!
There are plenty of reasons why wood has become so very popular in kitchens in recent times and many of them are based on the fact that it ushers in some much needed textural contrast. In a world where man-made finishes and polished surfaces are taking precedence, a bit of wood in the kitchen adds immensely to its aesthetic value. But that is not the only perk you get. Wooden floors allow you to create a more coherent open plan living where each space feels like an extension of the one next to it. Beyond just textural charisma, wooden planks in chevron and herringbone pattern add geometric style to the kitchen while you can also adapt other, lesser-tried patterns in here.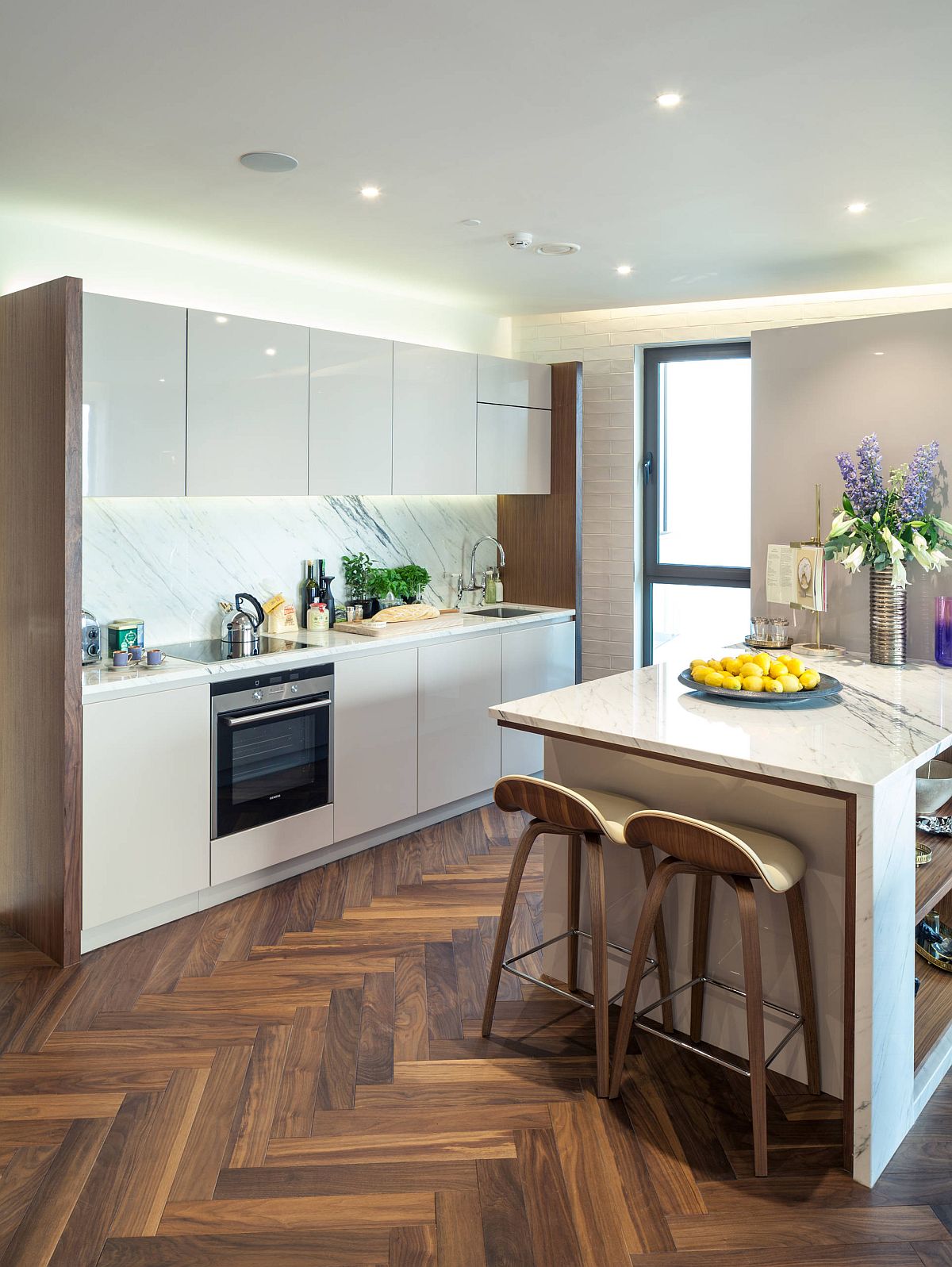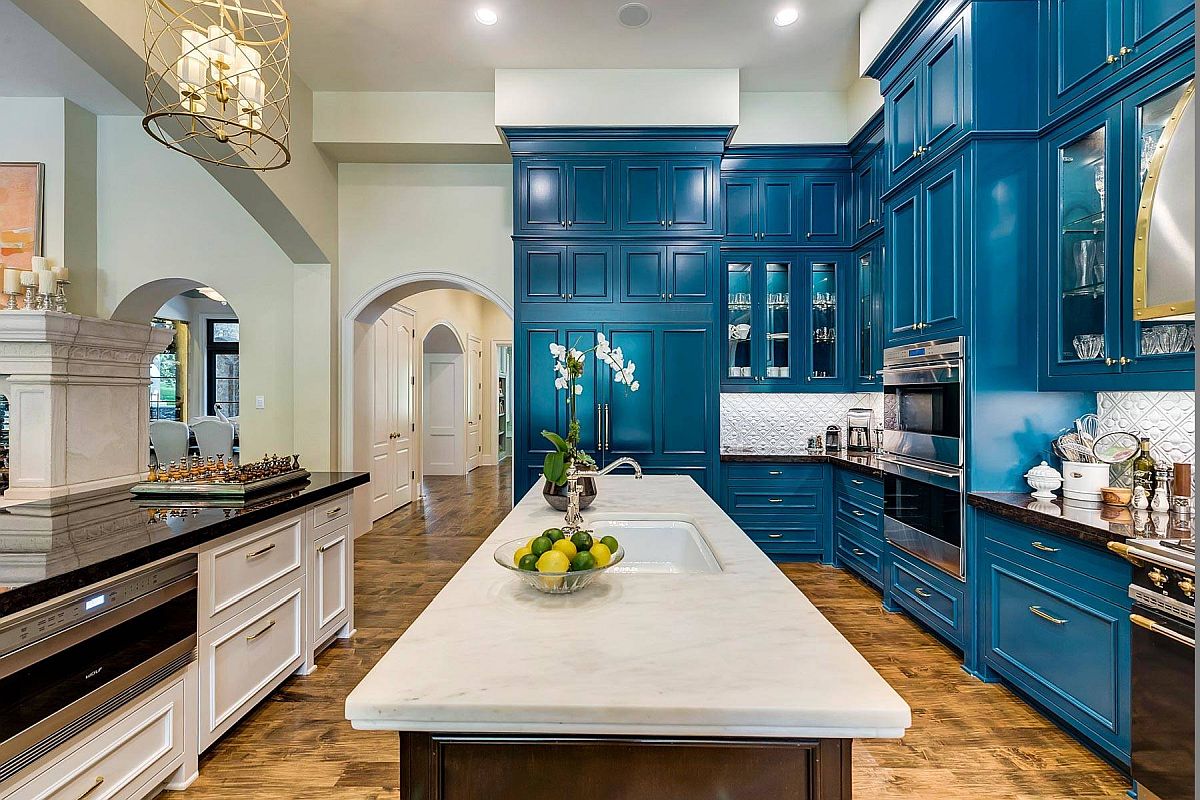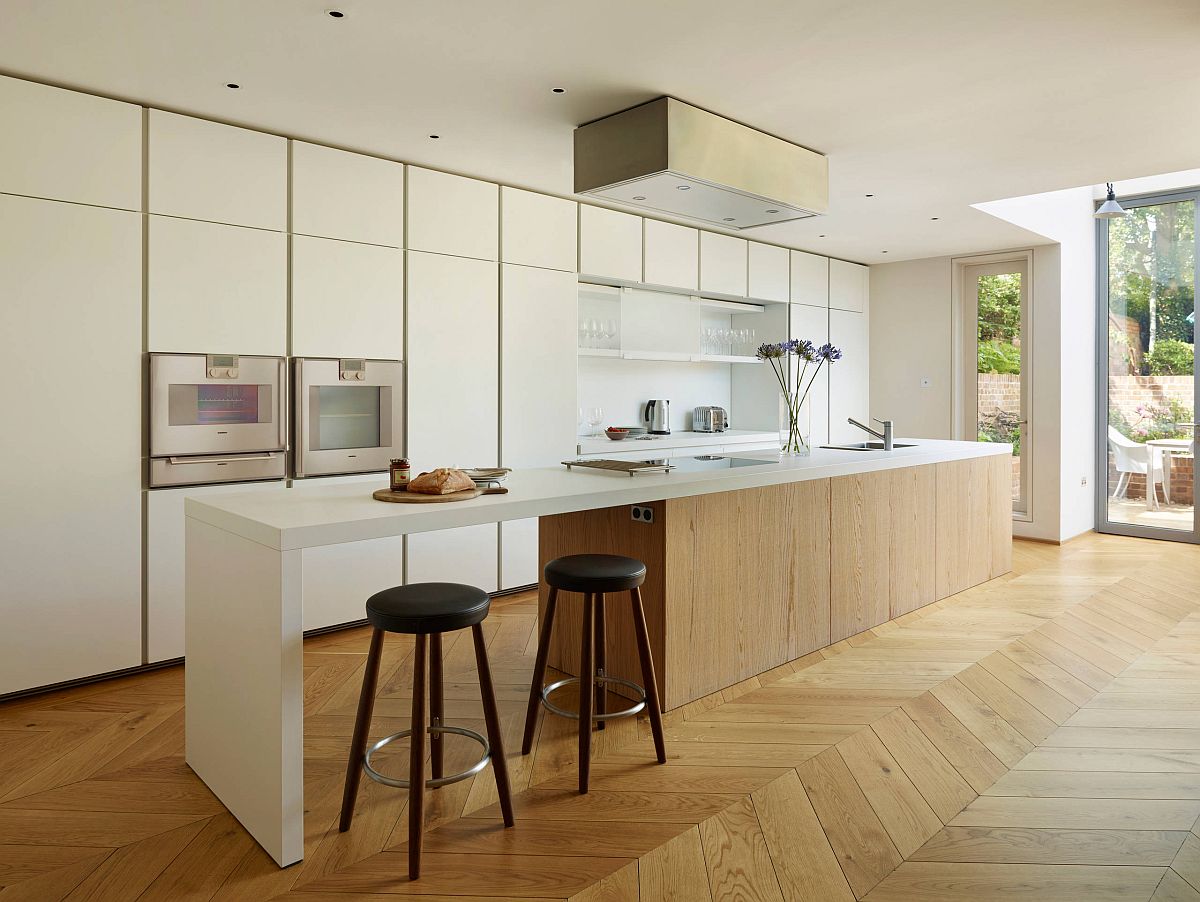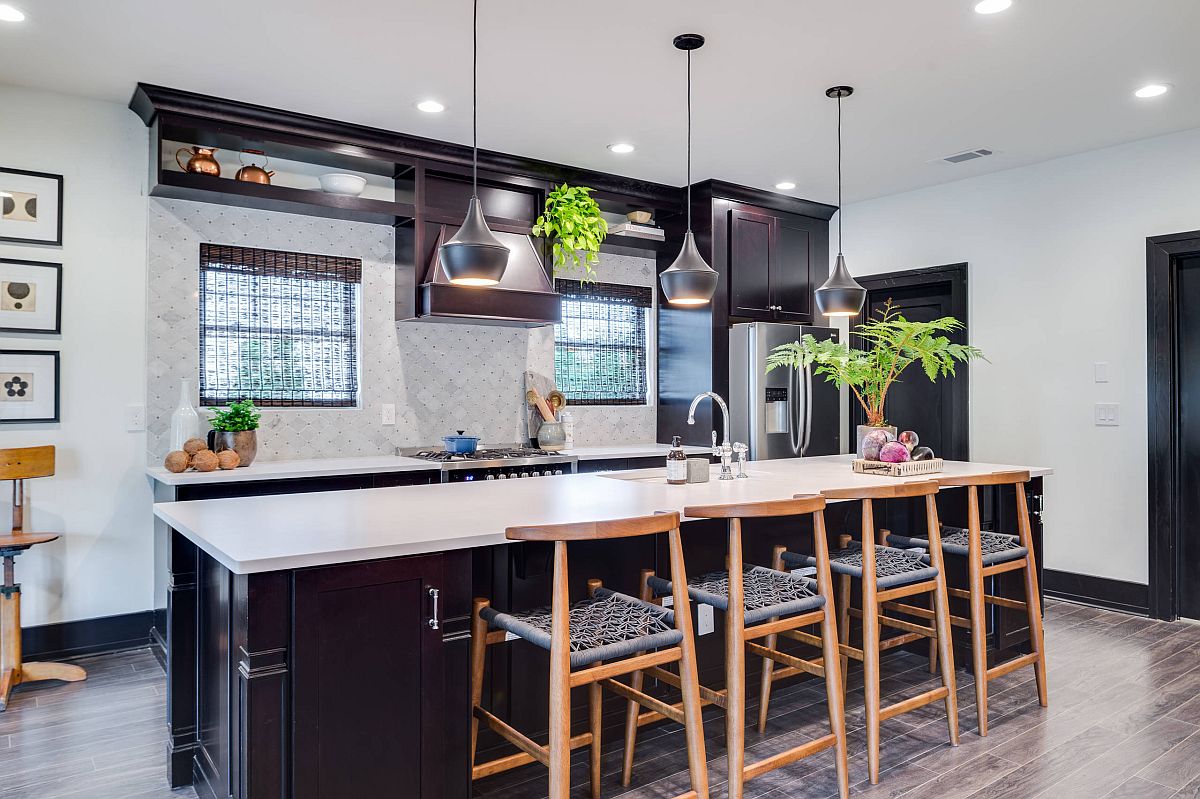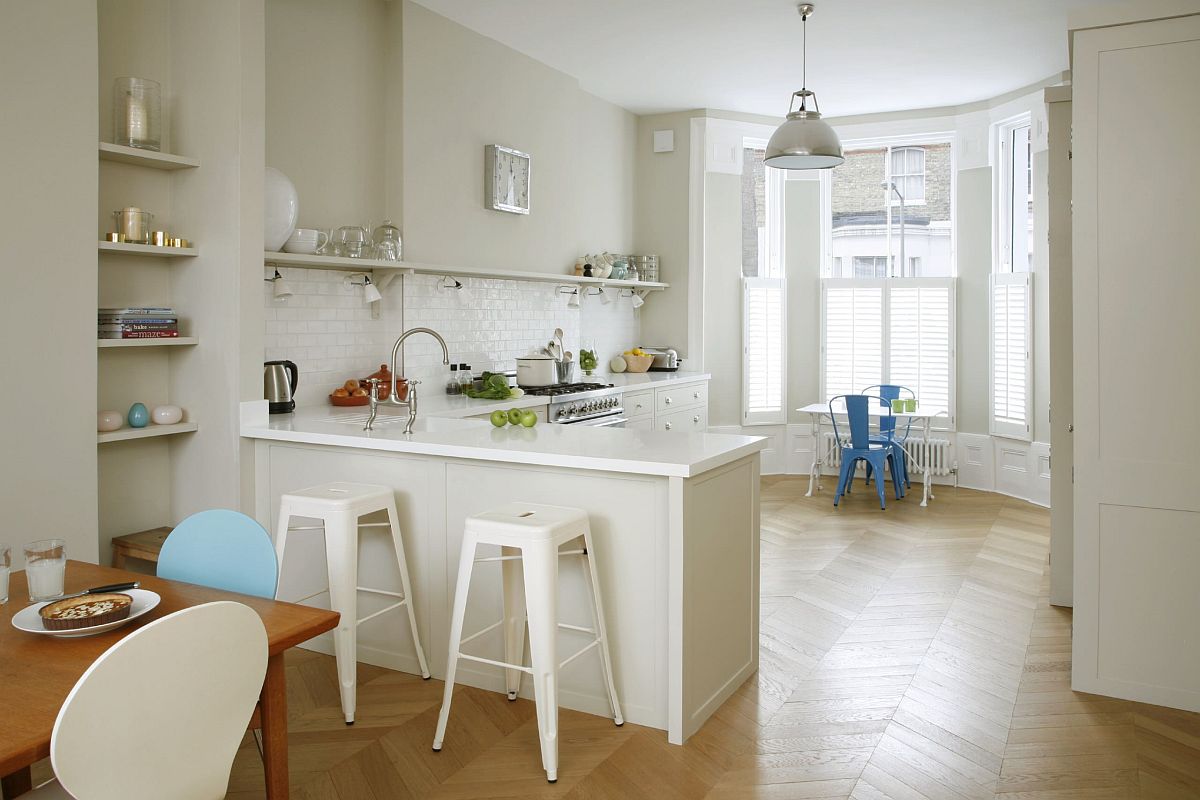 Moving Past Style Constraints
Just like any other feature in wood that you might want to add to your home, kitchen floor in wood does very little to disturb the color scheme of the space or even its overall style. Yes, the tone of the wood you use and its finish can accentuate a particular style at times. But largely speaking, wooden floors are neutral in nature and tend to easily adapt to a wide range of decorating styles. Whether you want to transition from a modern kitchen to beach style or move from more rustic touches to farmhouse theme in the kitchen; wooden floors are right there playing their part in making that switch a whole lot easier!