Giving your traditional home a modern upgrade is one that demands a great deal of care. This becomes even more important when the house in question is a historical family home with a stunning brick exterior that takes you back in time. The Gatti House feels like a luxurious little castle from the past; a home where tradition is paramount. Yet the latest set of extension to this house feel anything but dated with contemporary theme being blended seamless with the classic look. A series of decks extends the home outdoors and into its lush green gardens that offer a relaxing and natural refuge.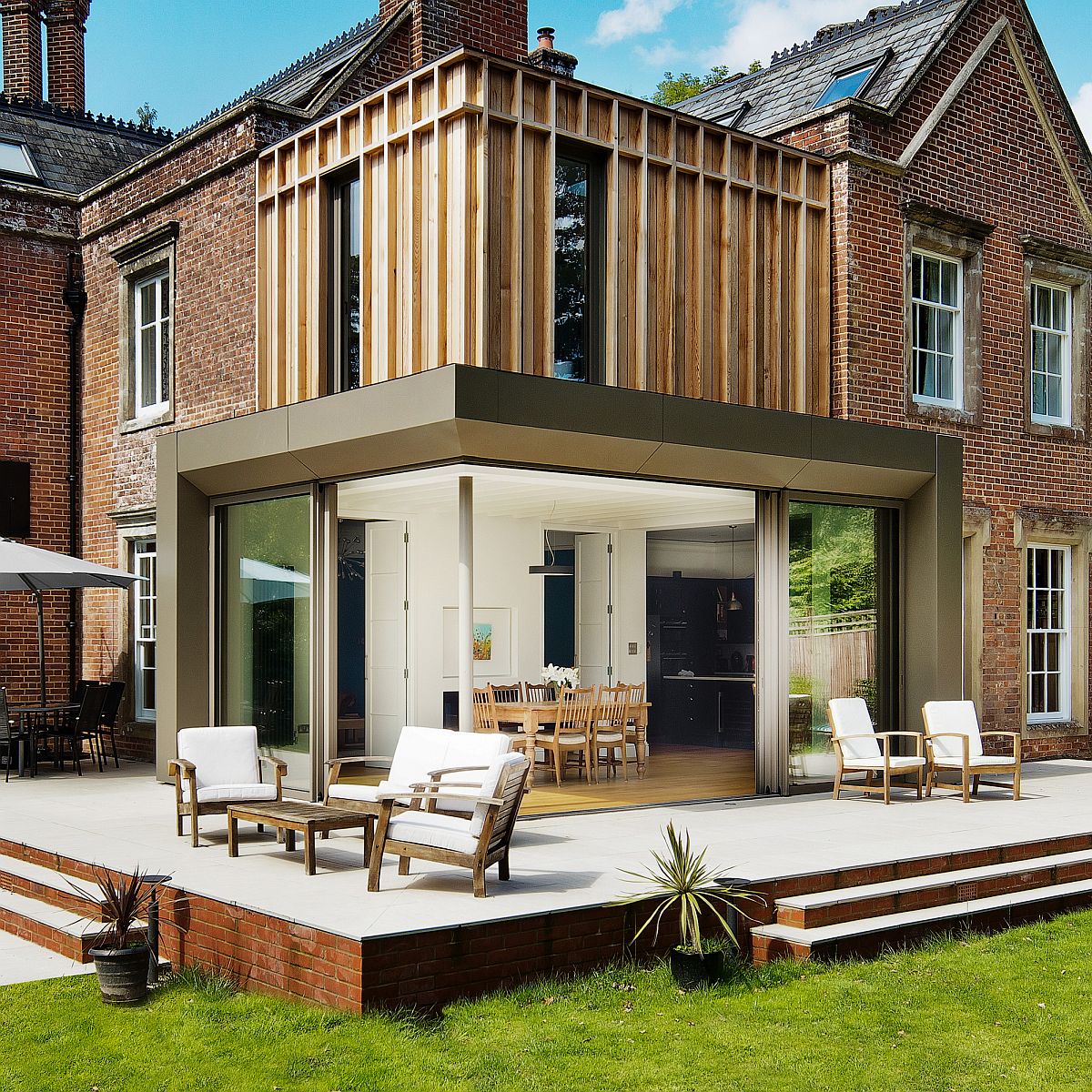 Revamped and extended by Adam Knibb Architects, the residence still holds much of its timeless appeal and the brick part of its façade has been left untouched. A new kitchen and dining area are the focal point of the extensions with sliding glass doors connecting the spaces with the world outside. Dining area has a wood and white theme about it and smart partitions delineate it from the kitchen next to it. The glass doors not only blur the more rigid indoor-outdoor boundaries, but also ensure that the interior is now filled with ample natural light. [Photography: Martin Gardner]
RELATED: Home in Oberhaching: Modern Minimalism Encased in Warmth of Wood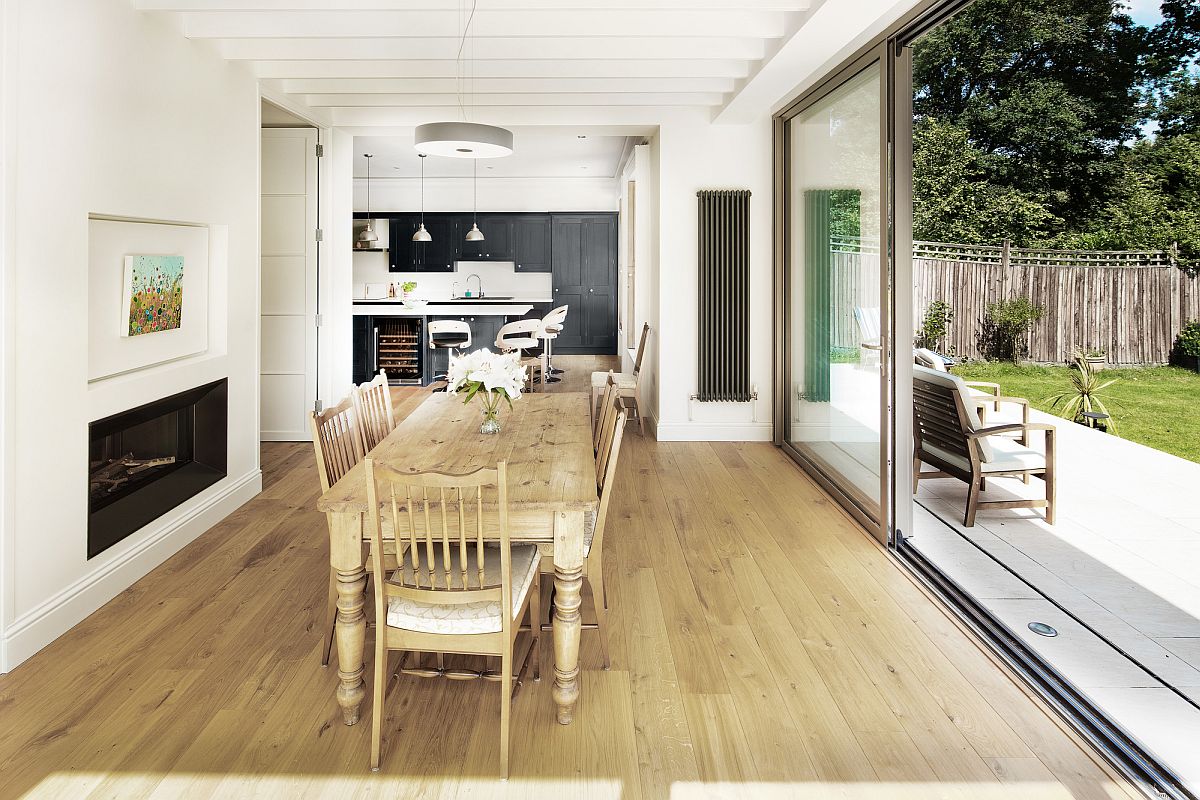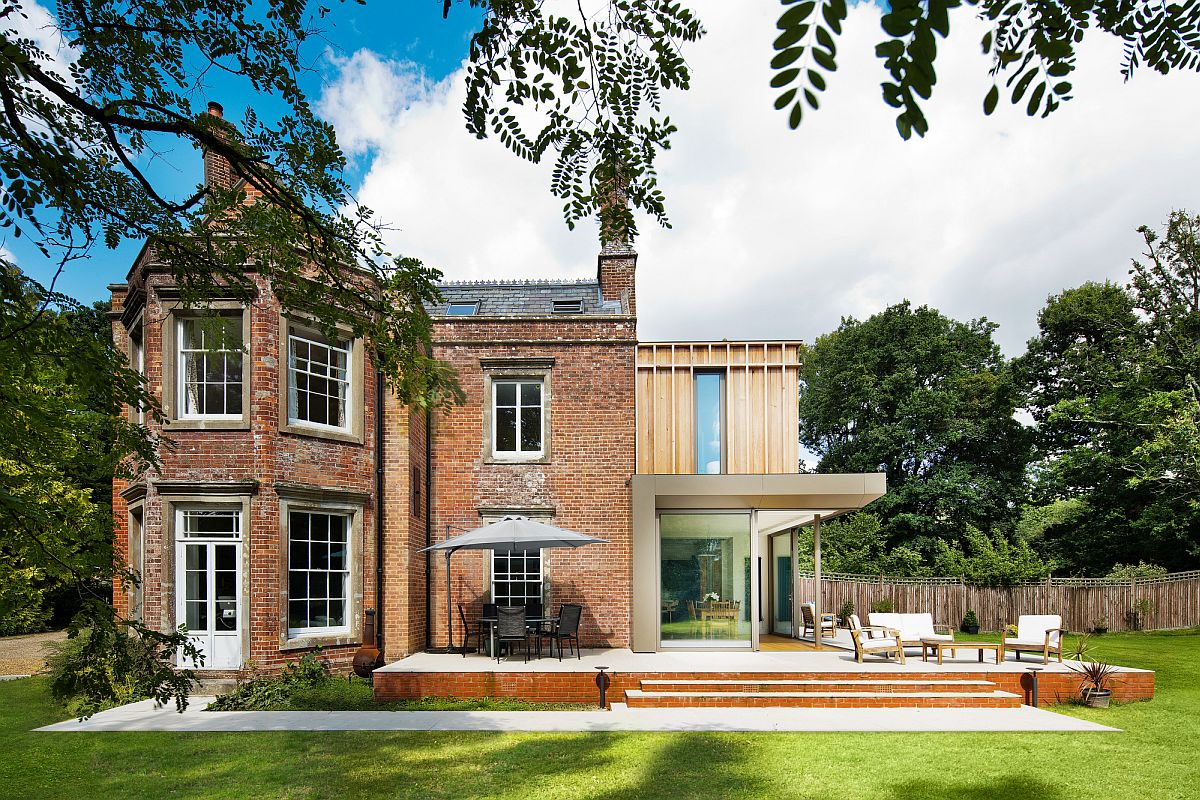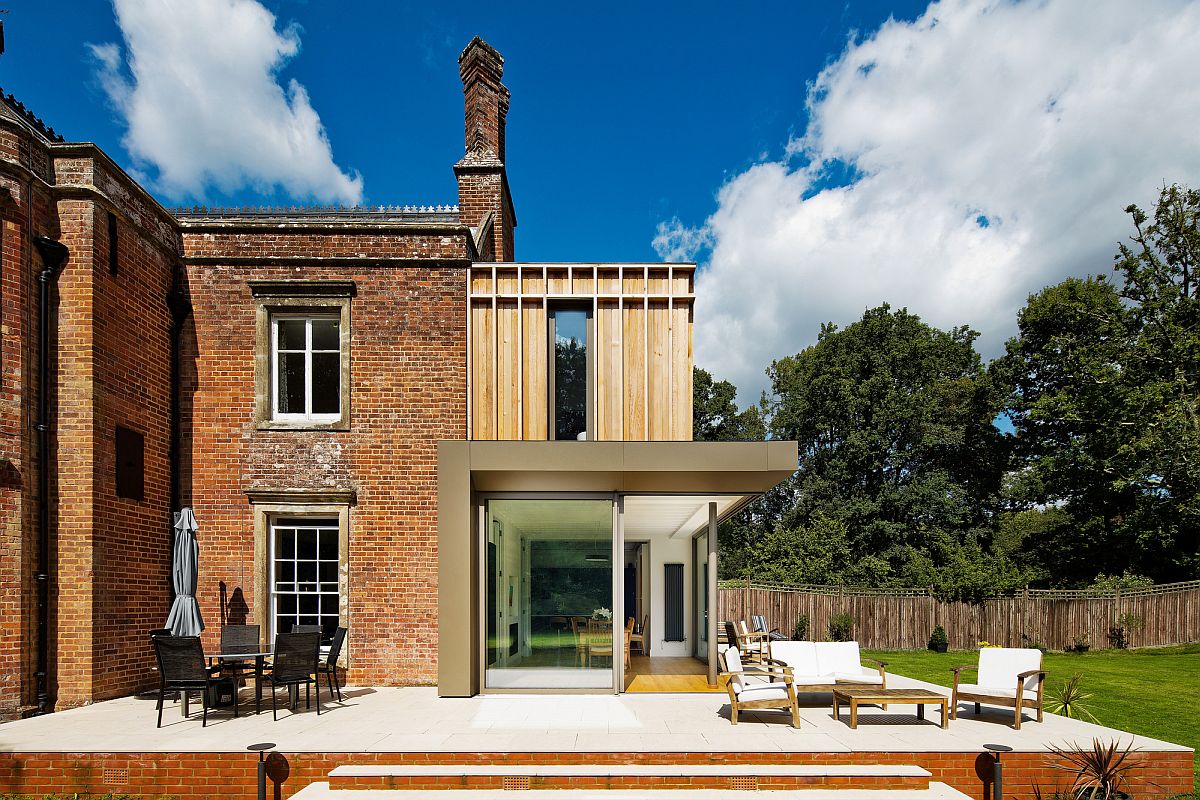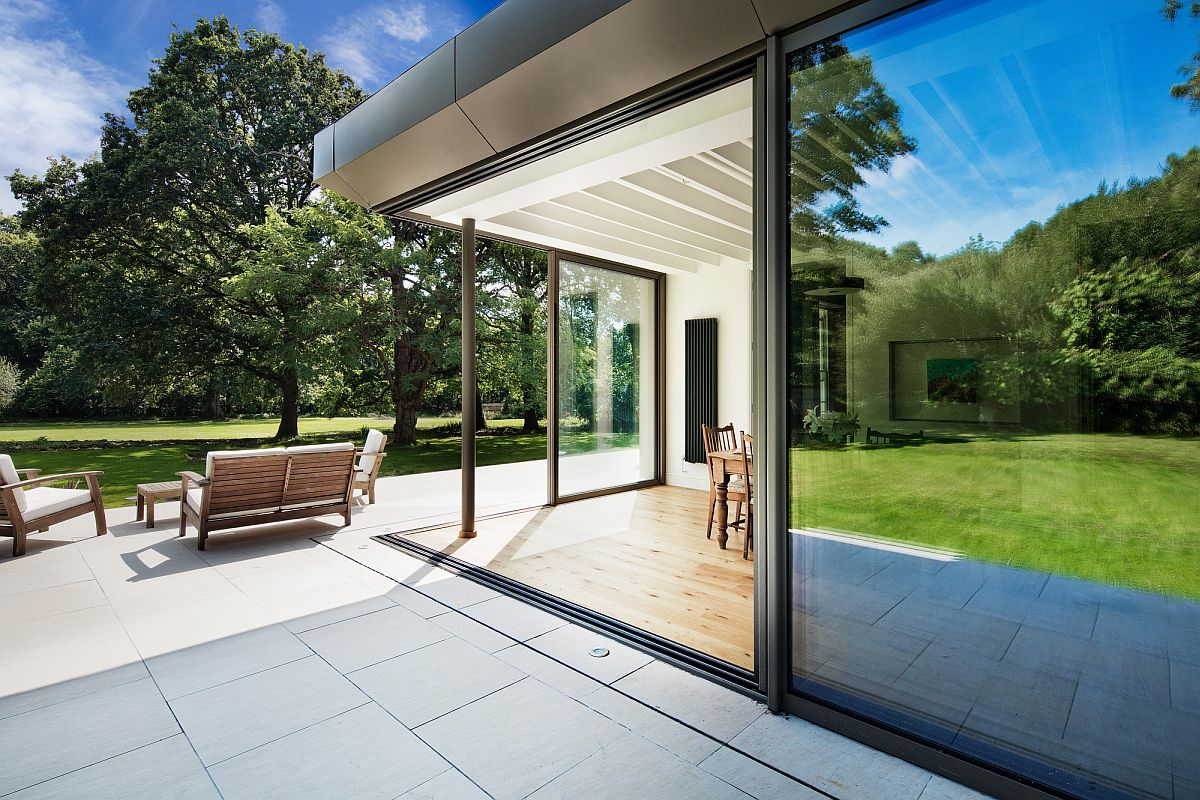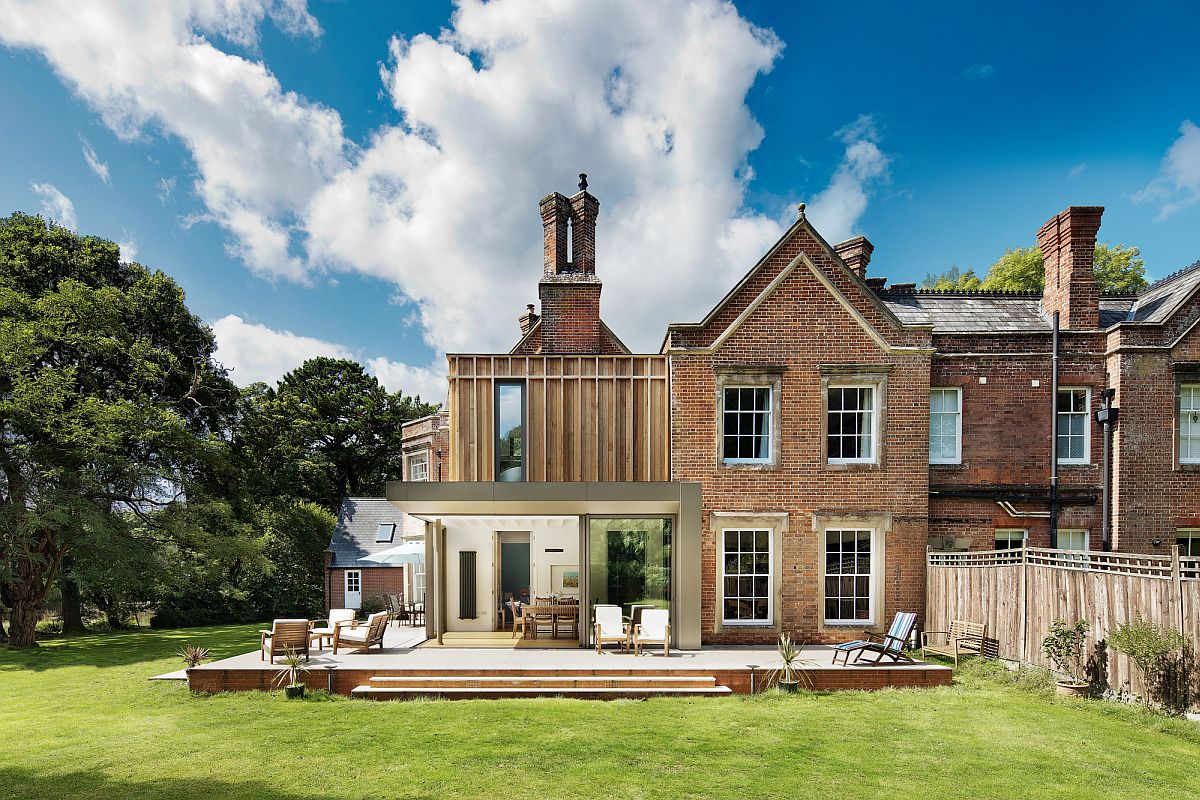 The kitchen will be opened up to give a more spacious area with lots of storage, that leads the user to the proposed dining room, which has been separated by timber fin partitions that create a sense of enclosure in the dining room creating a snug environment together with the wood burner.
RELATED: Traditional Victorian Home Transformed with a Glassy Modern Extension