While the official start of spring isn't until March 20th, spring has sprung in the world of interior design! The new spring collections have taken up residence at our favorite shops, studios and retailers, and whether you've browsed them in person or online, you've likely noticed a few trends. Today's post is dedicated to these trends in all of their glory. Here are some of our favorites…
Shades of White
CB2 is currently showcasing a range of furnishings in white. They're fresh, breezy and modern! This Flatiron Linen Apartment Sofa is the perfect size for compact interiors. Off-white microfiber + brushed aluminum legs = perfection: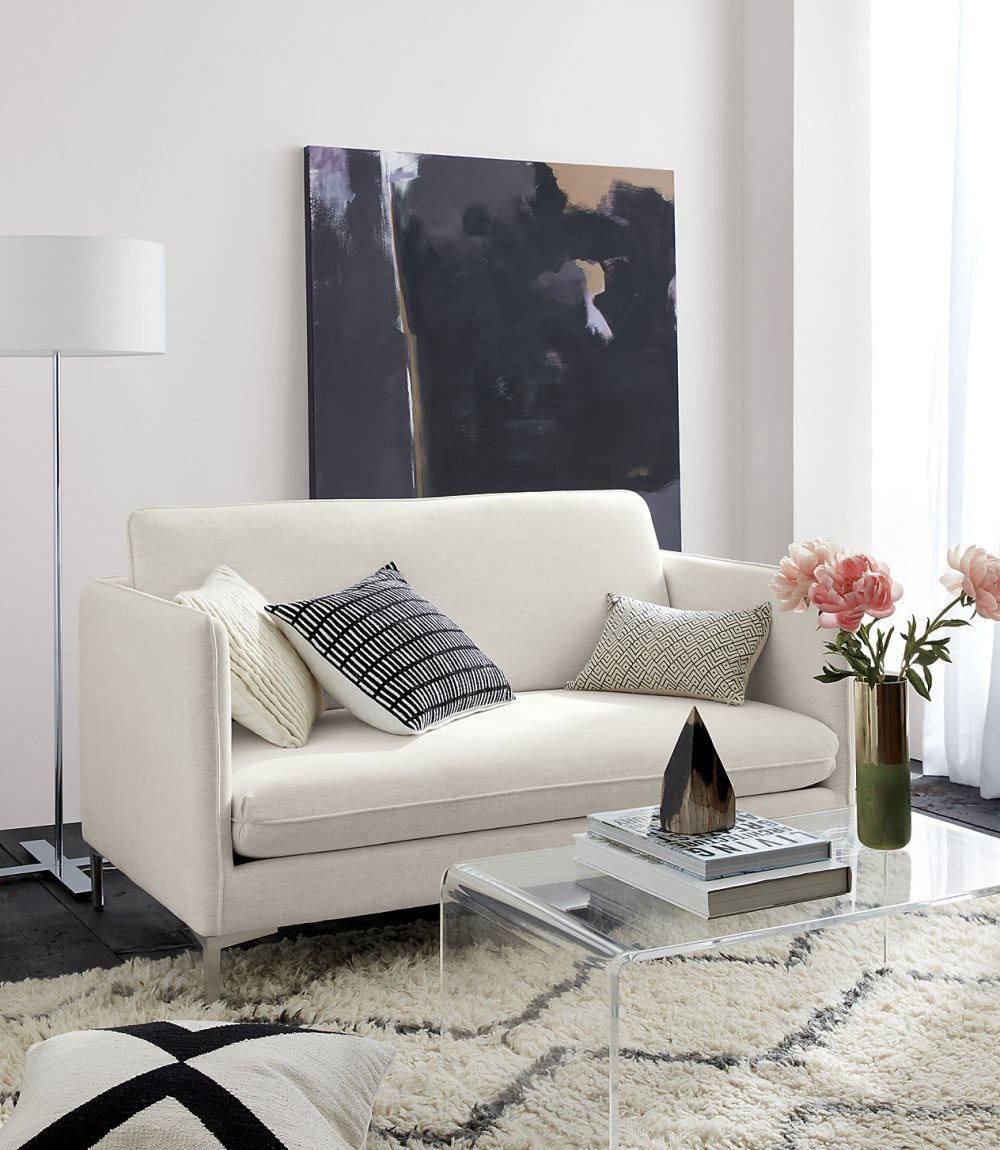 A glossy white exterior meets geo brass pulls in CB2's Astoria Wardrobe. Design by Ceci Thompson, the piece features a fixed shelf and a removable brass pole for hanging clothing: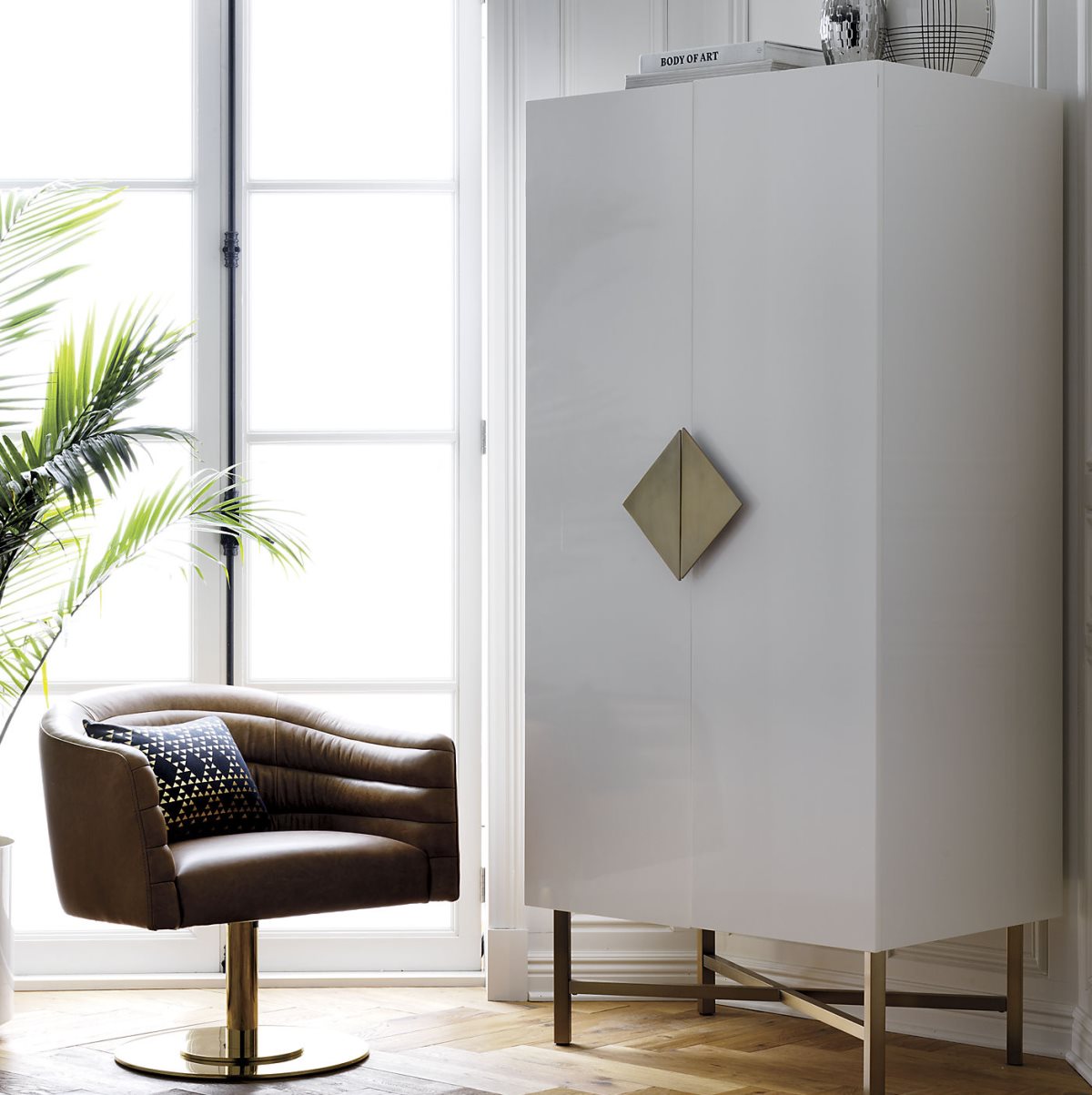 Gold Tones
It seems that brass is here to stay! While design forecasters have predicted the demise of copper tones, there's no shortage of gold this season. Many of CB2's new furnishings are trimmed in brassy accents. These Flint Gold Bar Stools feature a gold powdercoated satin finish: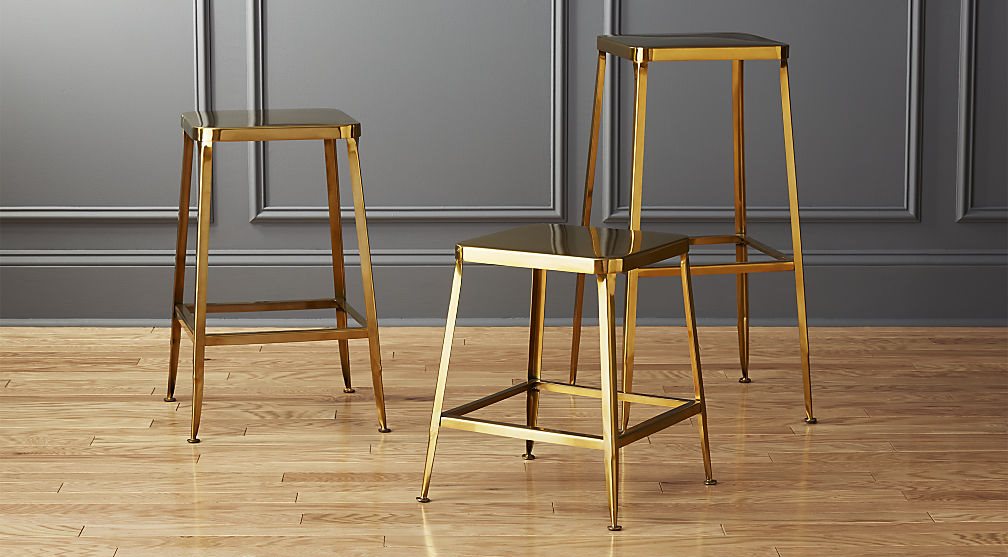 H&M Home has also embraced the gold, often pairing it with pink. The metal frames and sunburst mirrors below are a few of the brand's new finds: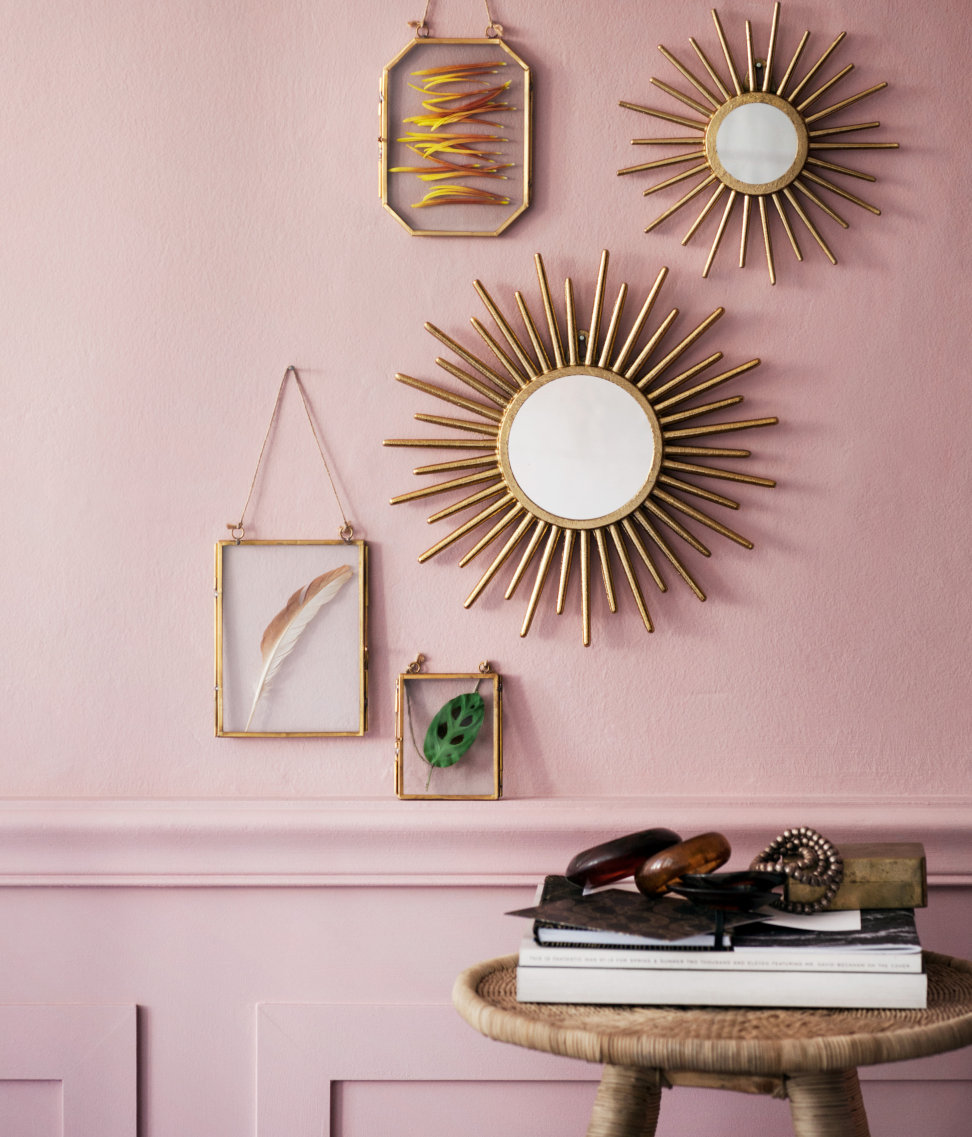 Wood Surfaces
And just as metal shines, wood provides an earthy contrast. In fact, this spring, a mix of the shiny and the rustic can be found. Urban Outfitters is featuring an array of wooden pieces in their spring collection, including this Matro Zigzag Stool. Solid Mindi wood is the material of choice for this seating option, which also doubles as a side table!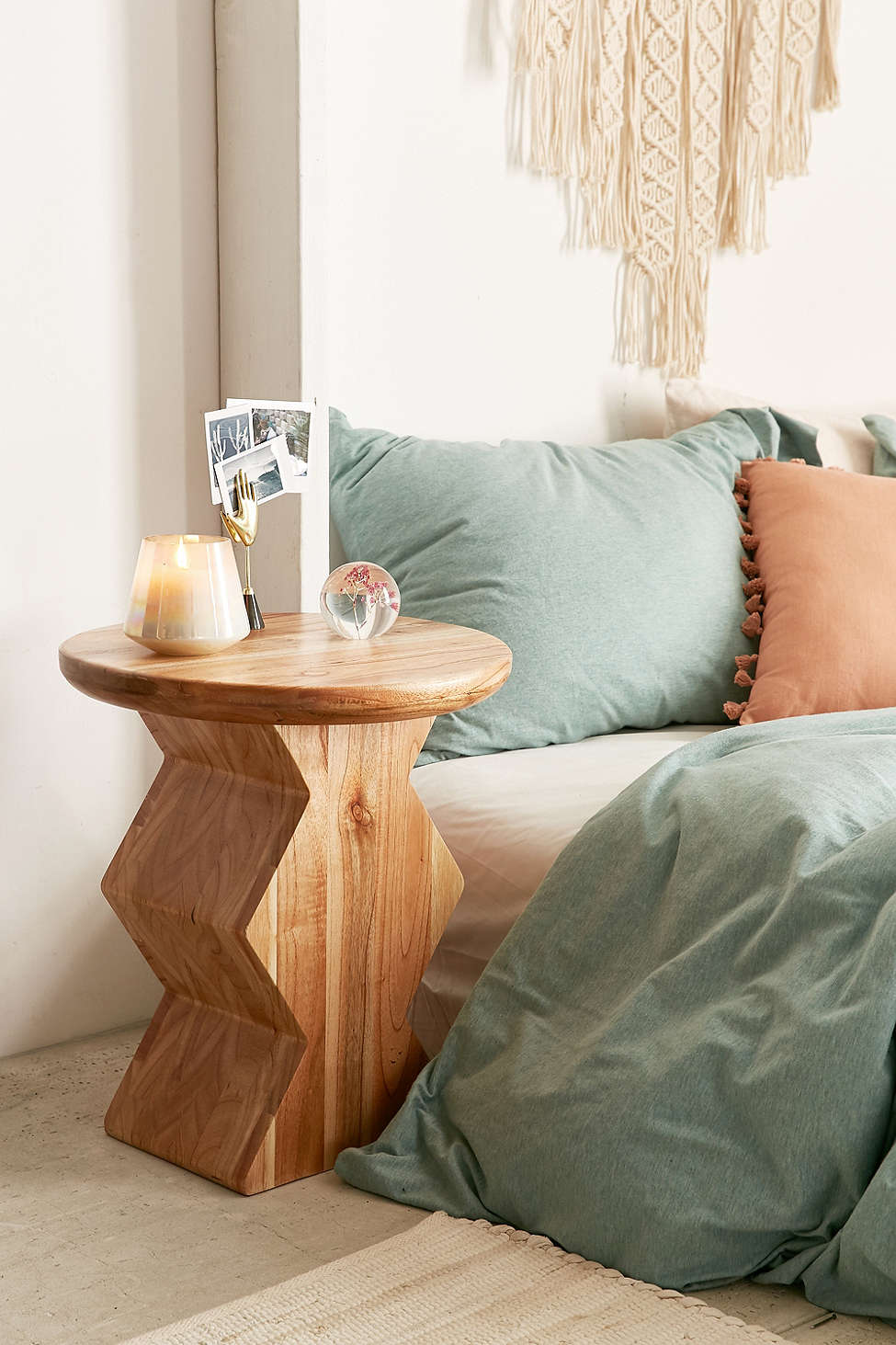 If you like what you see, check out the Matro Wood Coffee Table, crafted from white cedar. Great for Boho chic and clean-lined modern interiors alike!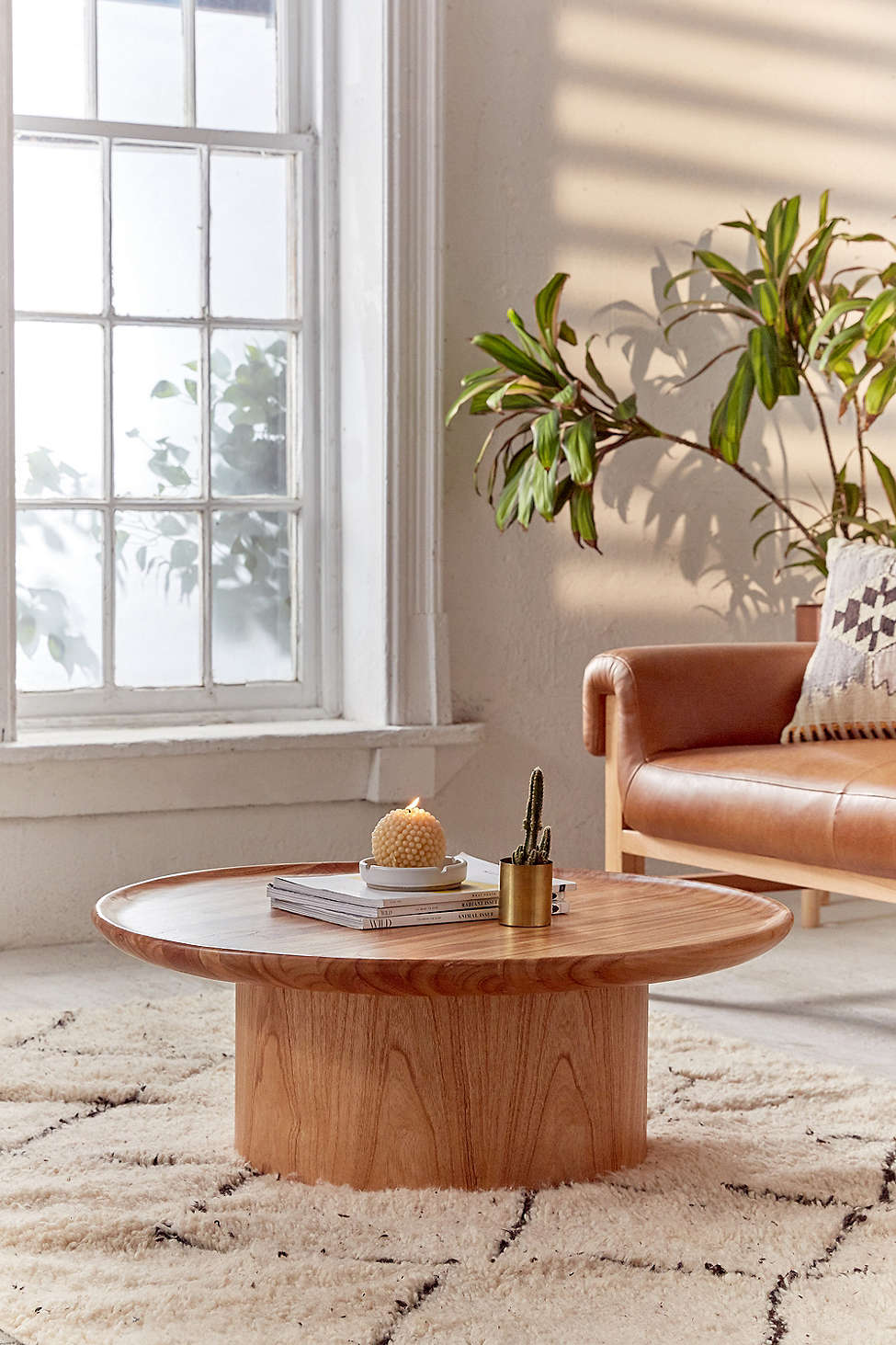 Two-Toned Style
When it comes to tabletop decor, the two-toned look is in, with metallic shades often providing contrast. The exterior of this glass vase from H&M Home is painted to make a bold statement: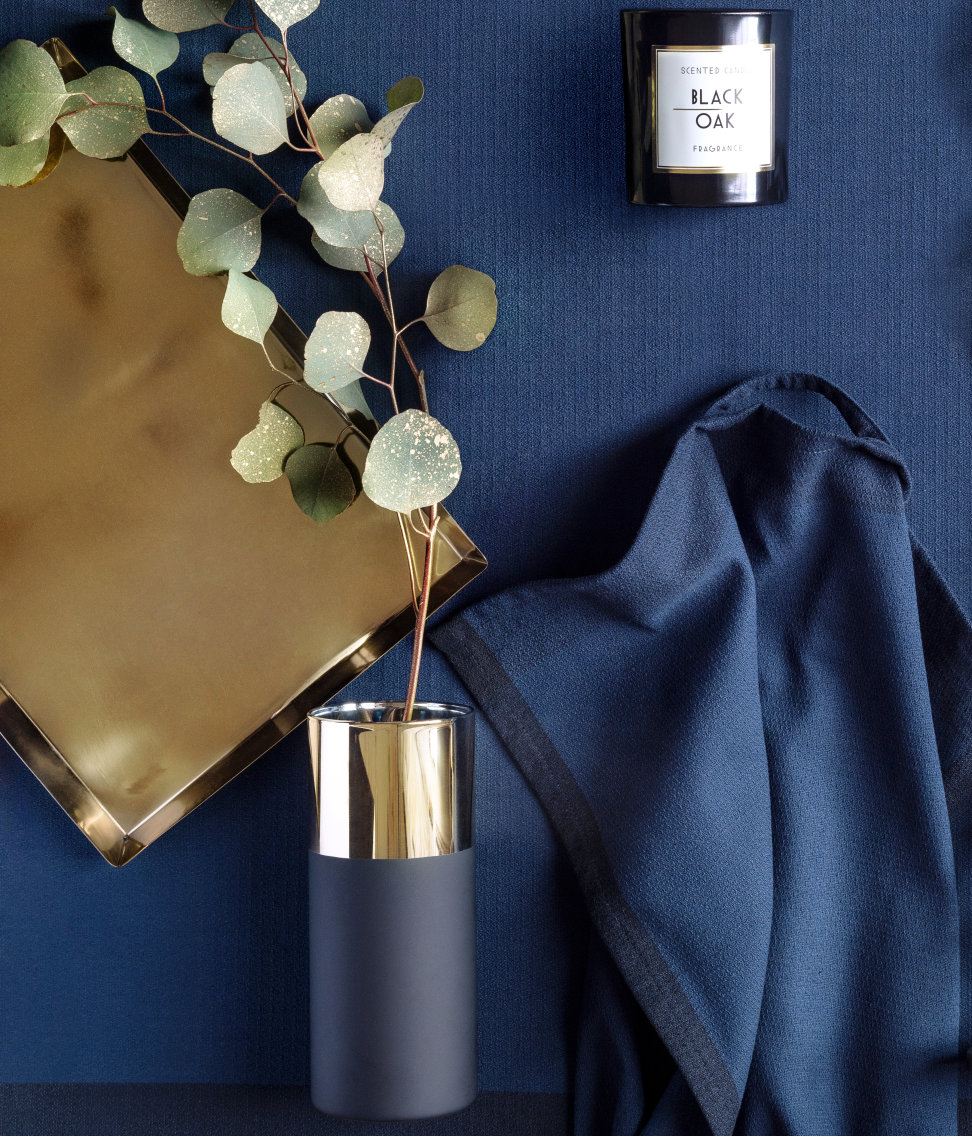 These floor vases from ferm LIVING feature one contemporary hue on the outside…and another on the inside. Twice the style on one sleek form!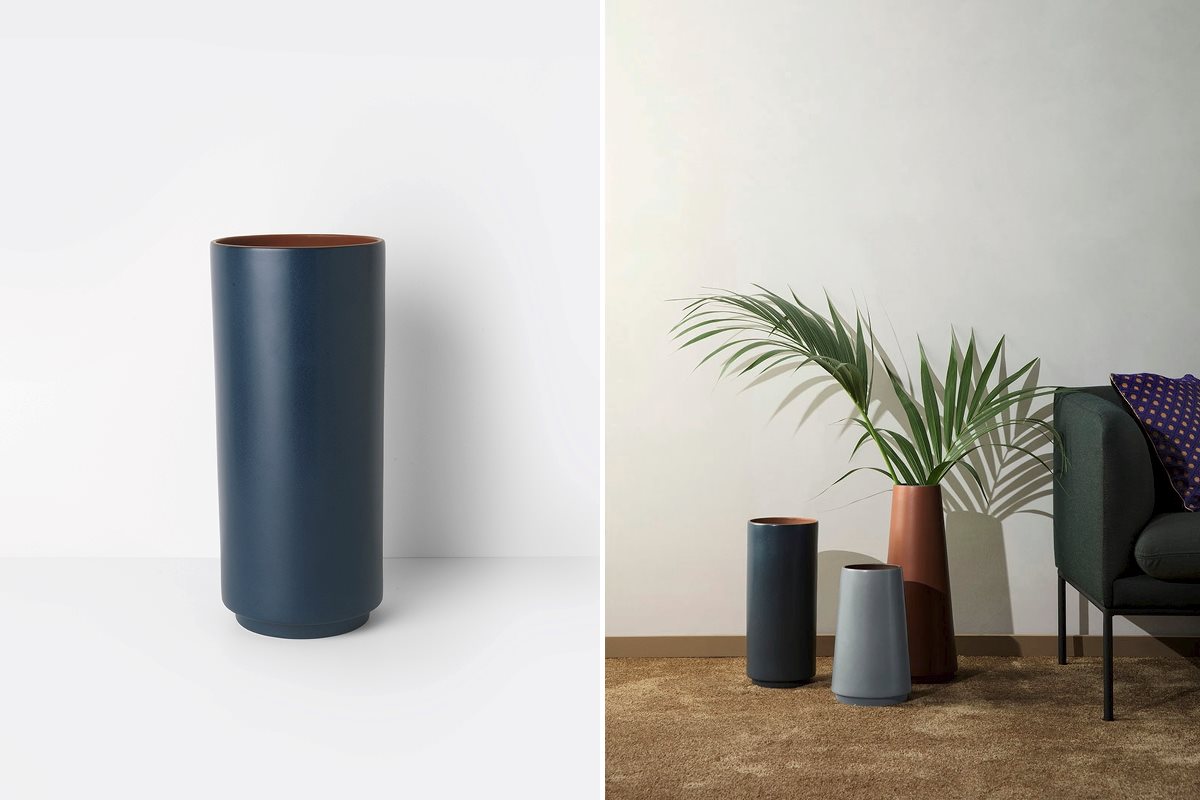 Terrazzo Motifs
Terrazzo motifs are going strong this spring, especially when it comes to the offerings of modern design houses such as ferm LIVING. We can't get enough of this Terrazzo Wallpaper, which brings terrazzo floor-tile style to the walls: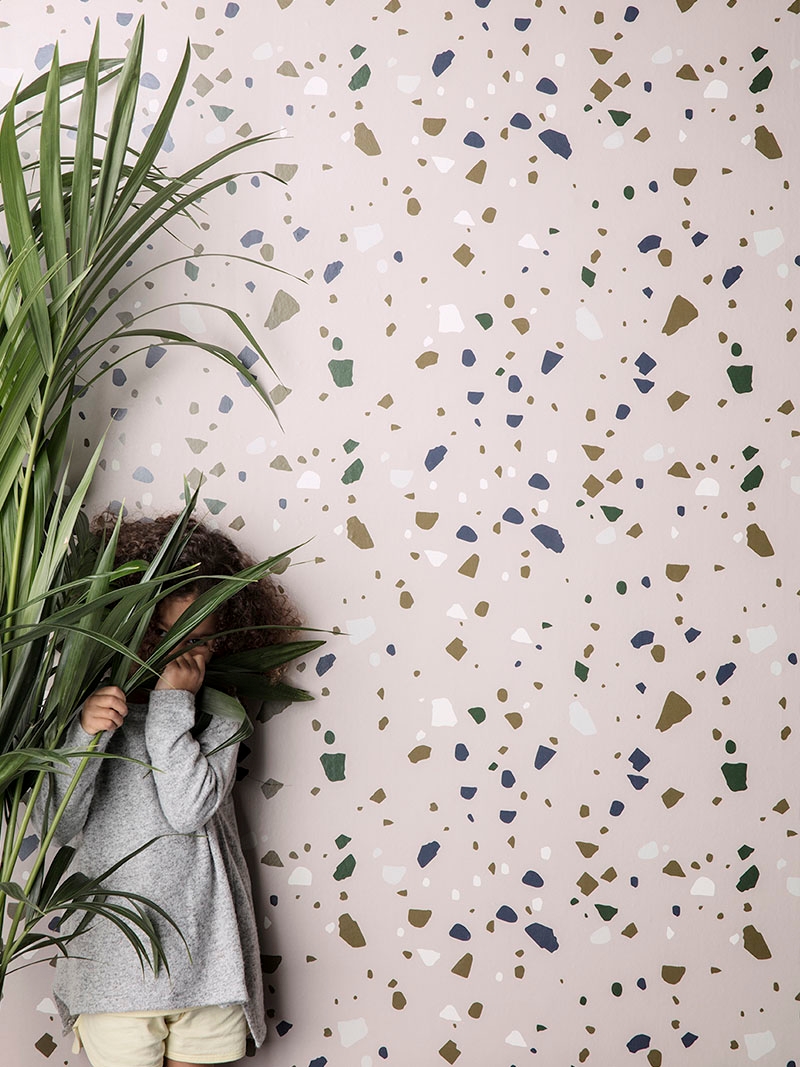 In fact, the brand offers terrazzo motifs on everything from tote bags to pillow covers. Even the product photography introduces terrazzo elements, as shown by the tile backdrop below: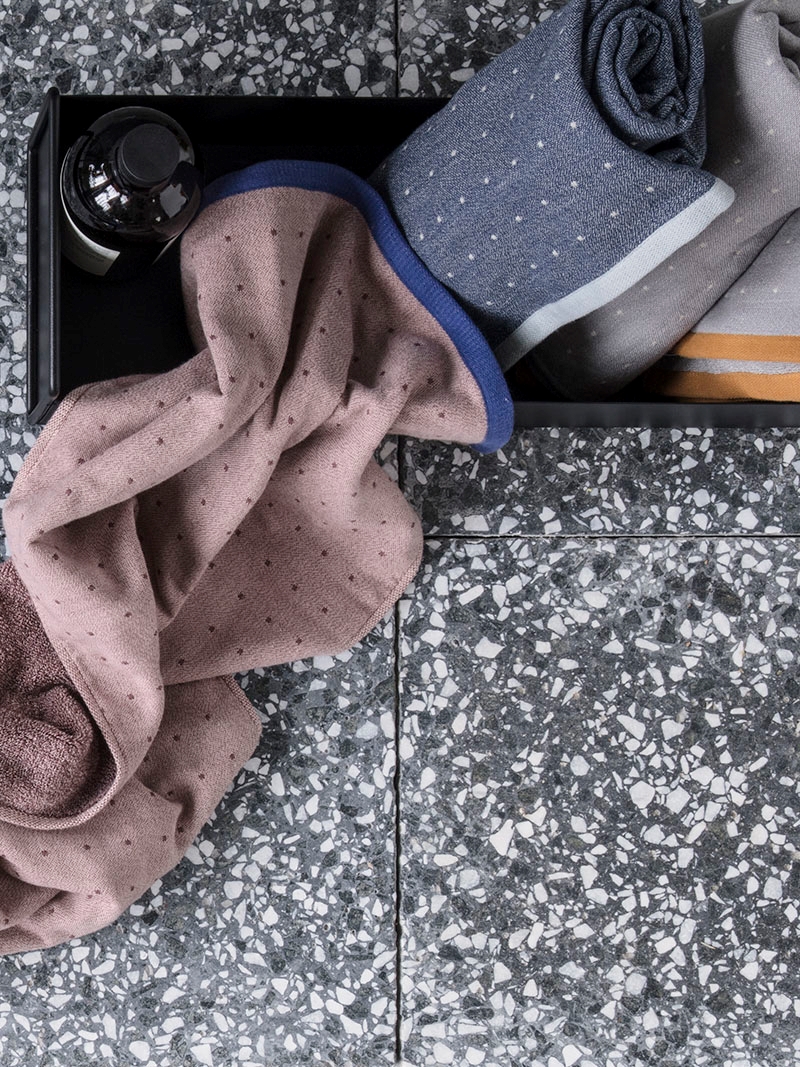 Geometric Textiles
Geo style is hardly a new trend. Yet there's plenty of it to go around this season, especially in the realm of textiles. We're smitten with this 18″ Network Pillow from CB2, which features a graphic grid pattern: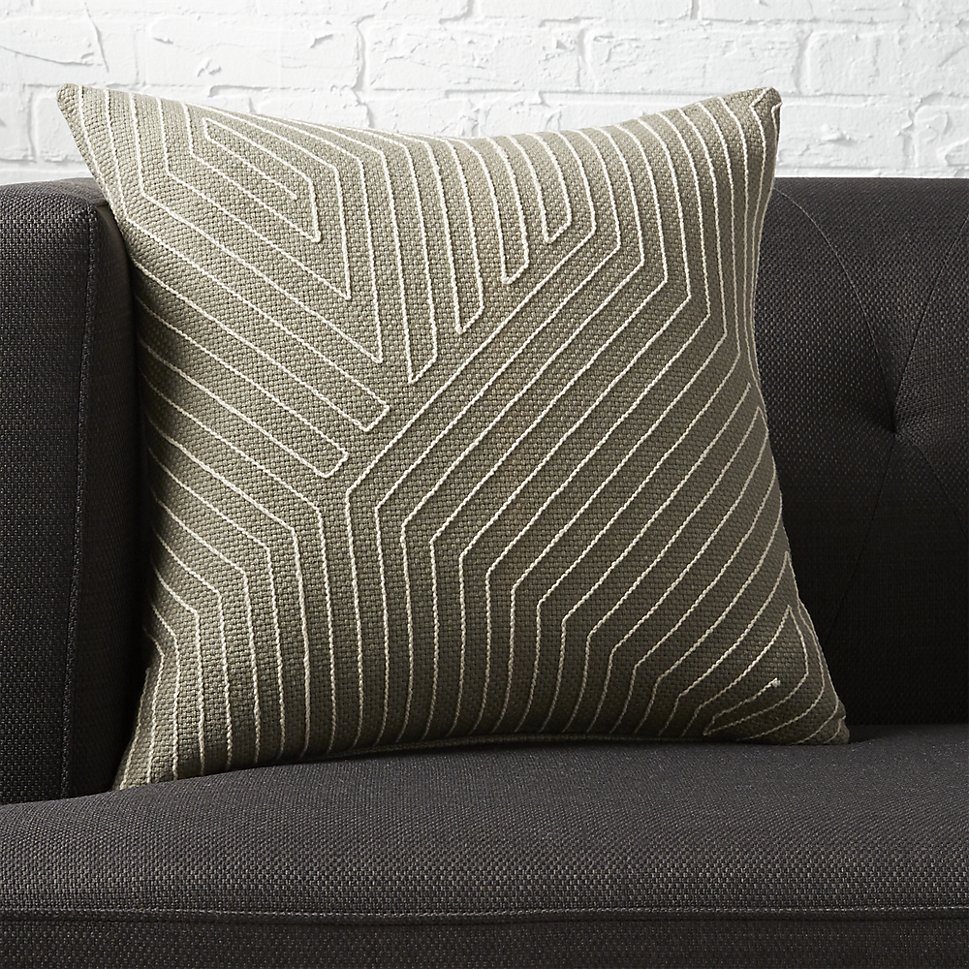 On a similar note, Muuto's Tile Cushion showcases a repeating geo motif, and it's available in a range of colors, including the green shade pictured below: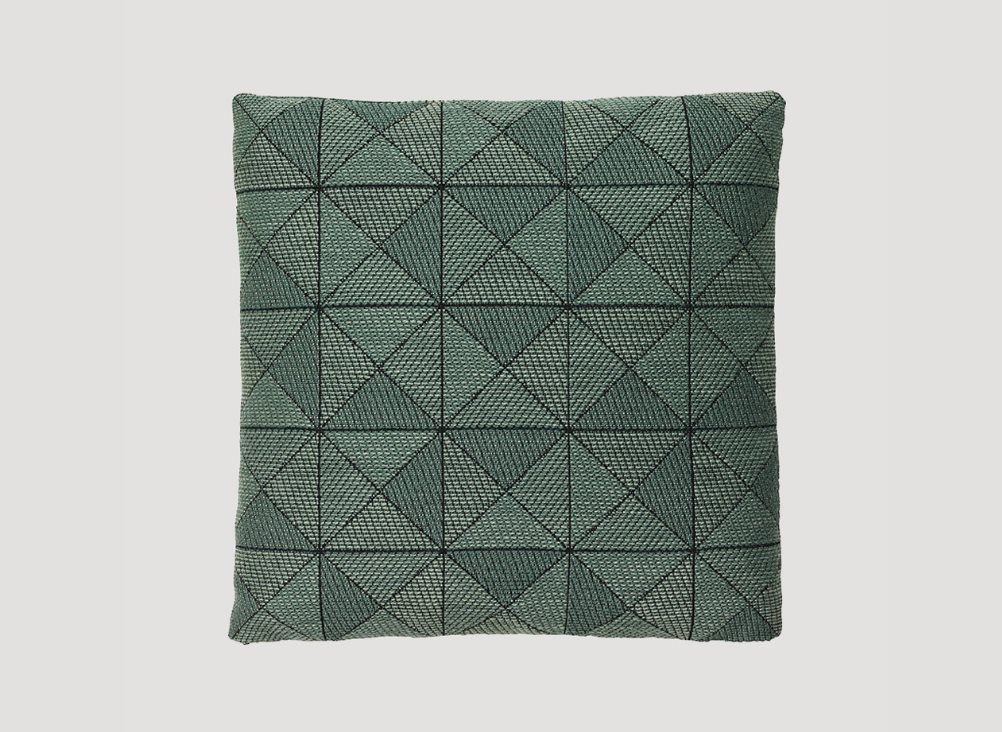 Woven Textiles
Just as geo style continues to thrive, an increasing number of earthy, woven patterns are appearing. Not only do they beautifully offset sleek, streamlined decor, they make a big impact in interiors that range from the modern to the rustic. Below we see offerings from H&M Home, accented by a pair of jute baskets: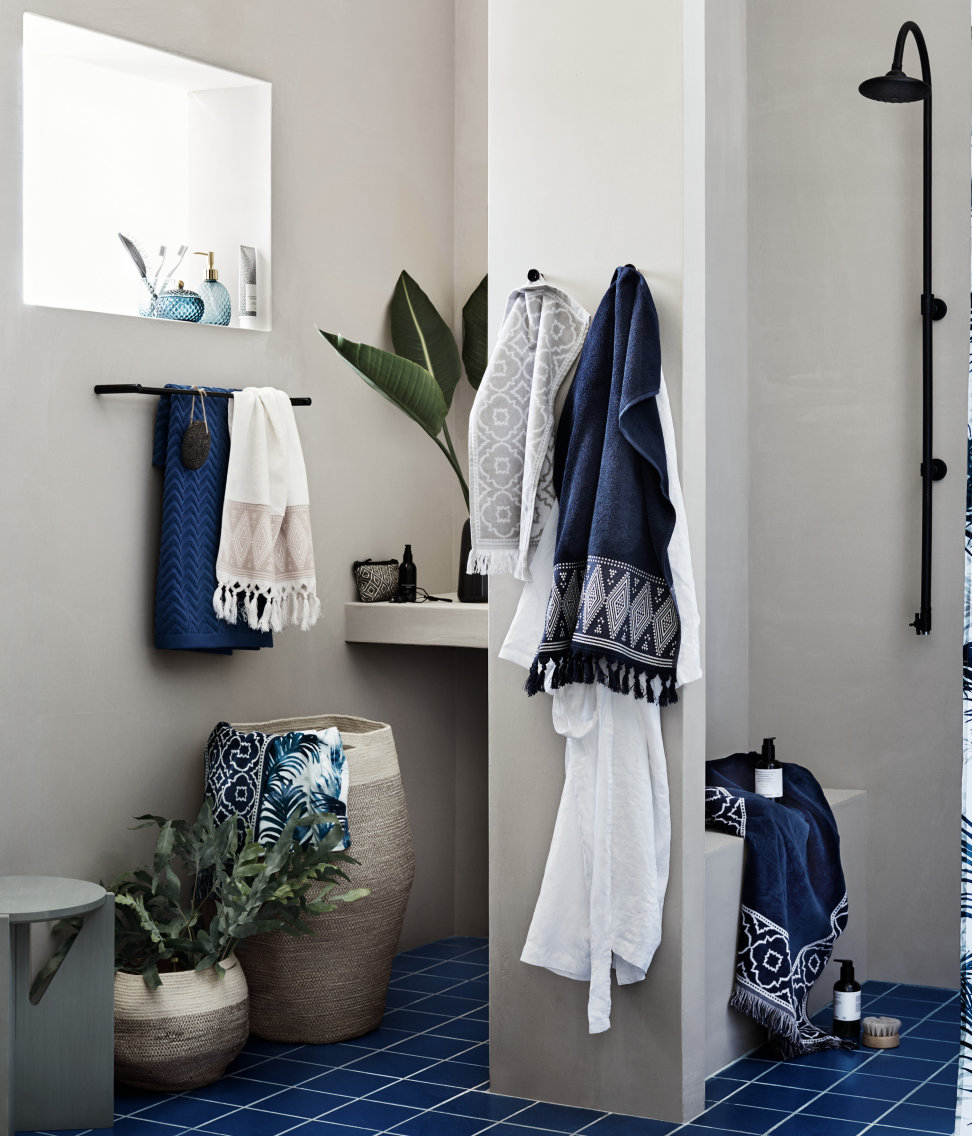 CB2's Cuzco Hemp Rug is named for a Peruvian city. Woven from tufted hemp, its grey, black and natural-toned palette makes it universally appealing: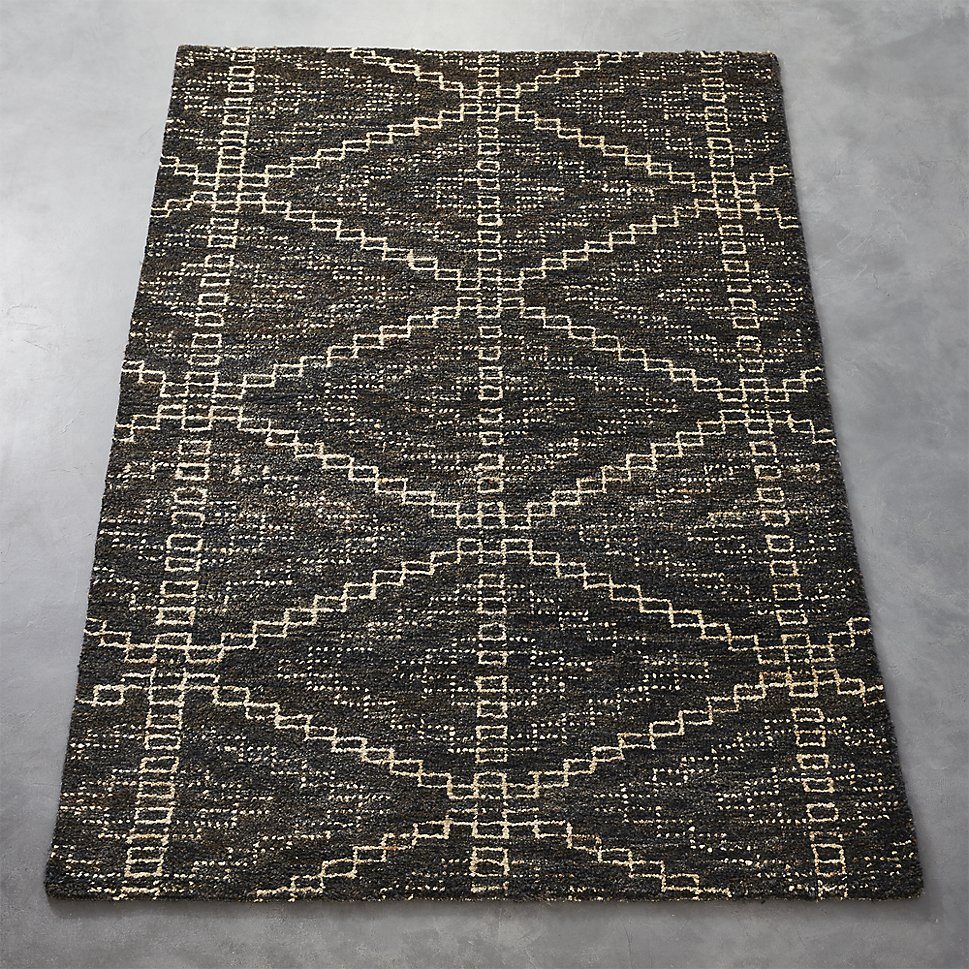 Swirled Motifs
Some style forecasters claim that marble is on the way out. Yet marble-esque swirl patterns are definitely on the way in! This spring trend is one of our very favorites, and Urban Outfitters' Swirled Glass Bowl Set is at the top of our list: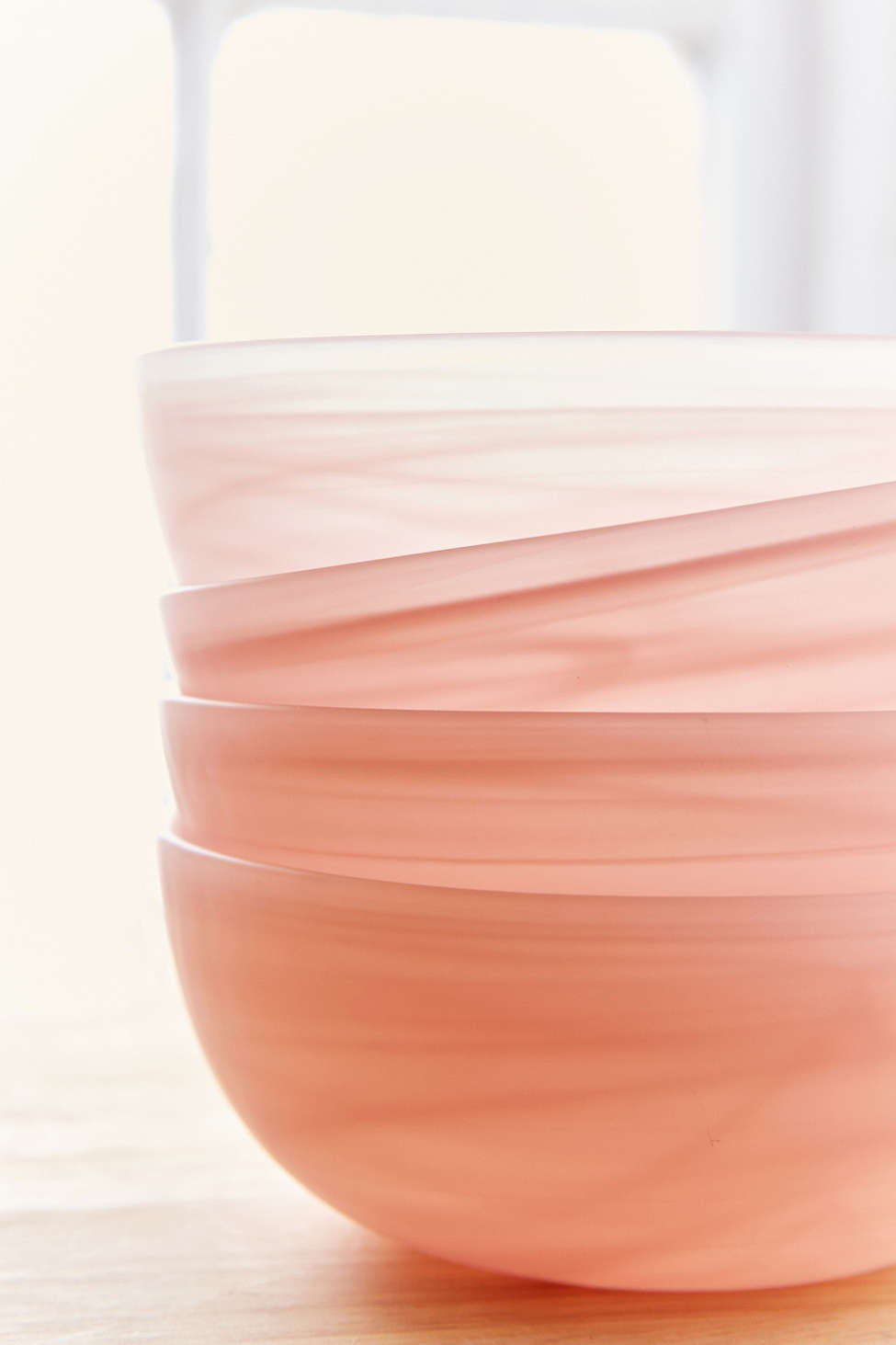 So is CB2's Nile Glass Vase. Delicate yet bold, it's handblown glass construction is a thing of beauty. Bonus: no two are alike!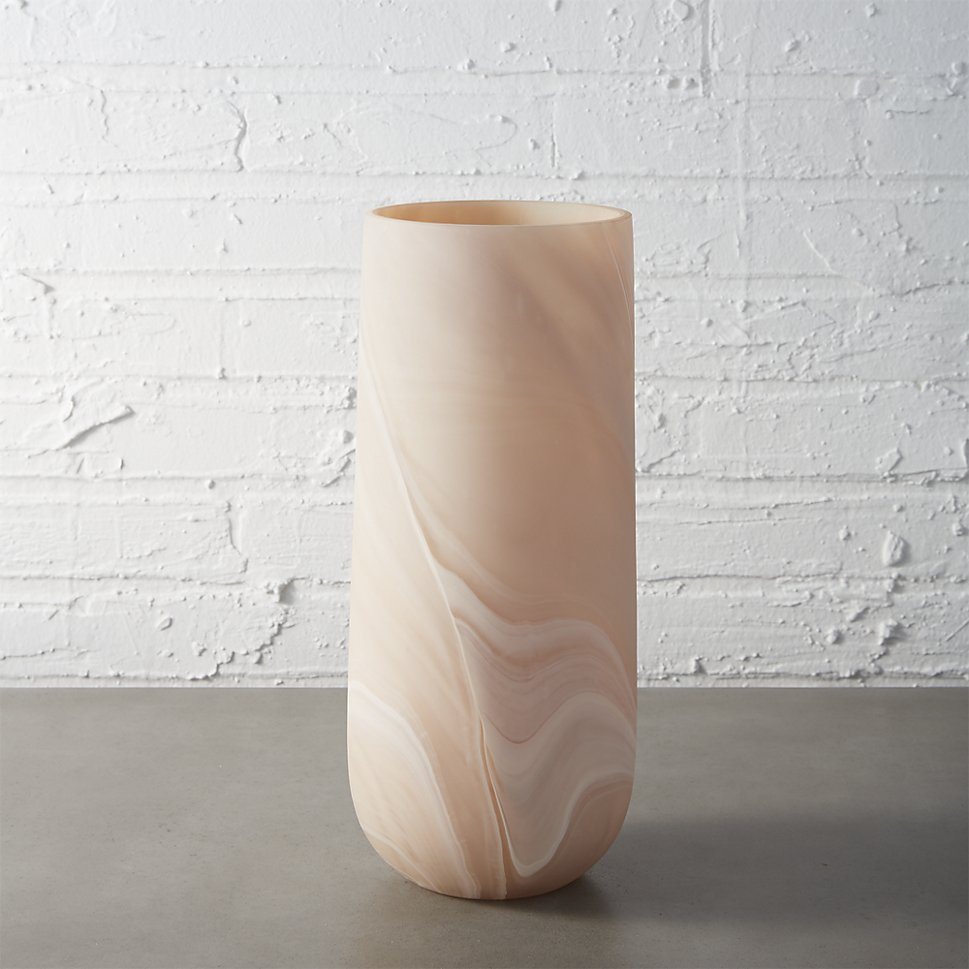 Tropicalia
There's something tropical in the air! Never mind that this trend originated a few seasons ago. It's not going anywhere. And why would we want it to?! This tropical decor from H&M Home says it all: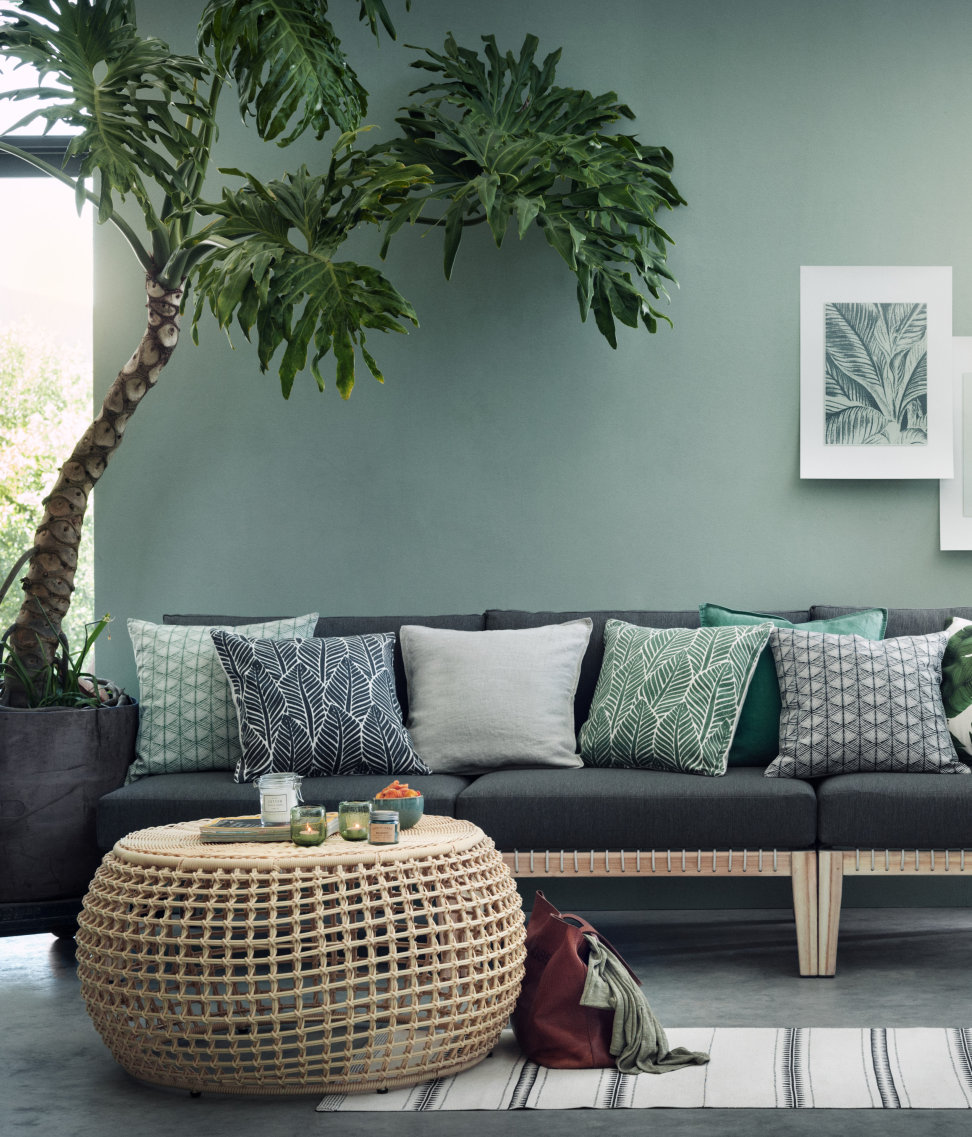 Zara Home also offers an array of breezy finds, such as these Floral Print Cotton Towels, which wow with their vibrant, retro-modern style: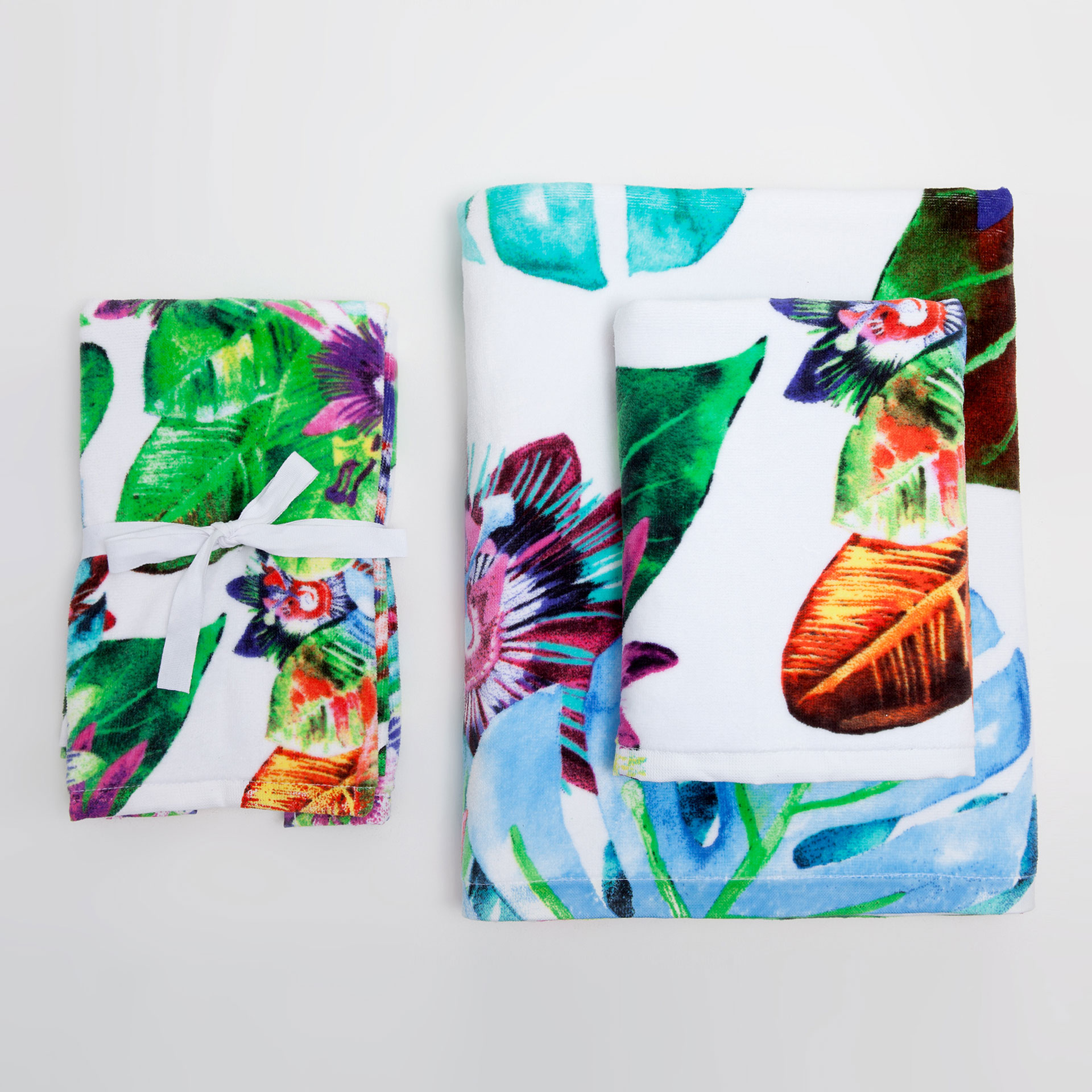 Faux Plants
Once reduced to tacky territory, faux plants are making a comeback. Top brands have found more lifelike ways to create them. Not to mention, some of today's most popular plants happen to look faux. So their faux versions can't help but look real! Below we see the Faux Phoenix Palm Leaf from CB2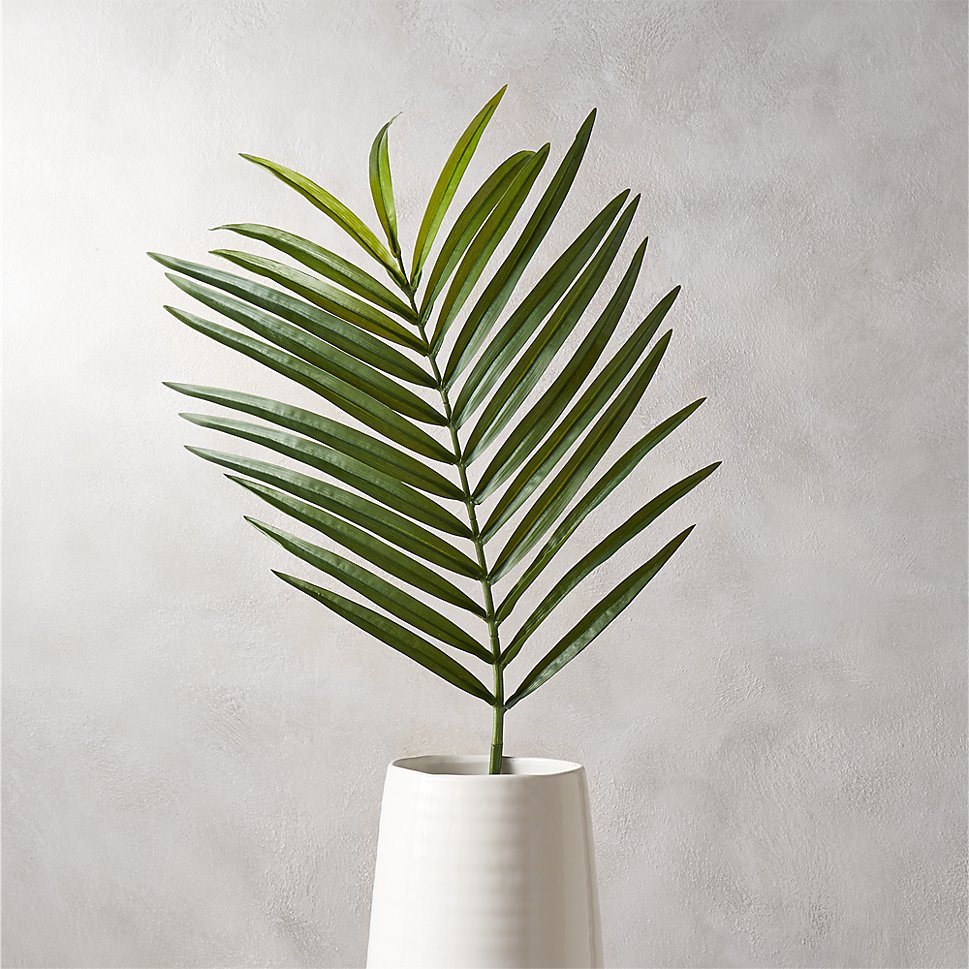 It's hard to go wrong with a faux succulent. The ultimate in low-maintenance greenery, these stylish beauties have a lifelike quality that can't be denied. CB2's Potted 7″ Succulent (pictured in the next image) is presented in an earthenware pot: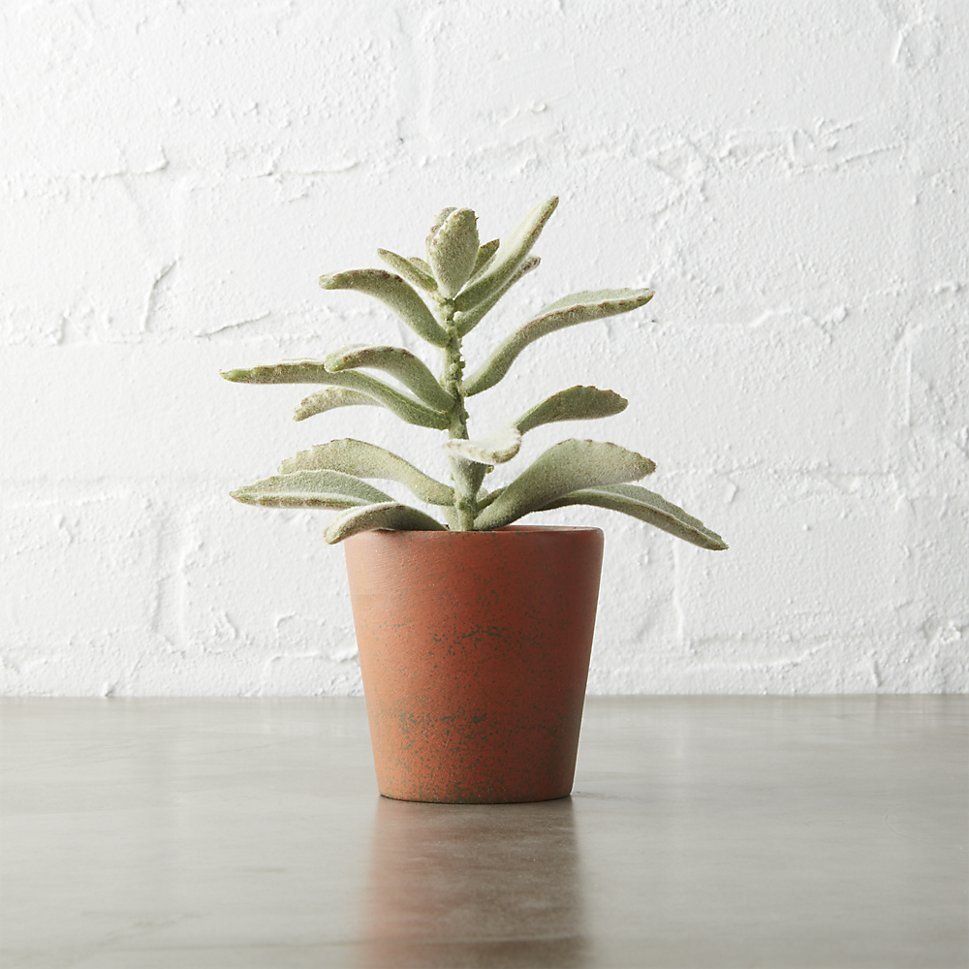 Which of today's spring trends is your favorite?…