You might have already heard about shipping container homes, but this inventive creation by B.AP in Cordoba, Argentina houses a sales gallery for a budding recreational and residential development. The idea is fresh, imaginative and makes perfect use of available resources even while cutting back on costs. Instead of building an entirely new office building, the shipping containers sales spaces offers a budget alternative that can easily find future use. It also is a great way to attract potential customers who will instantly notice the offbeat vibe!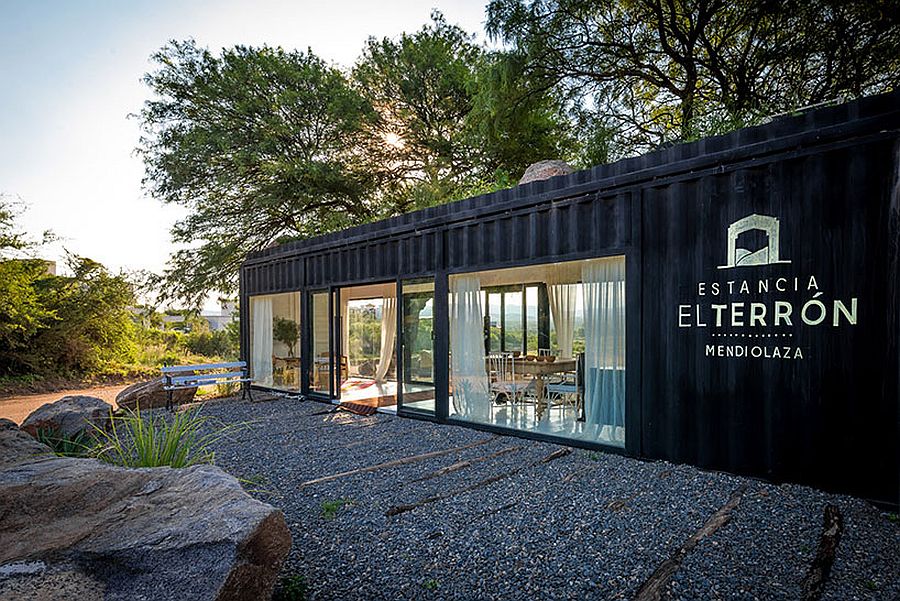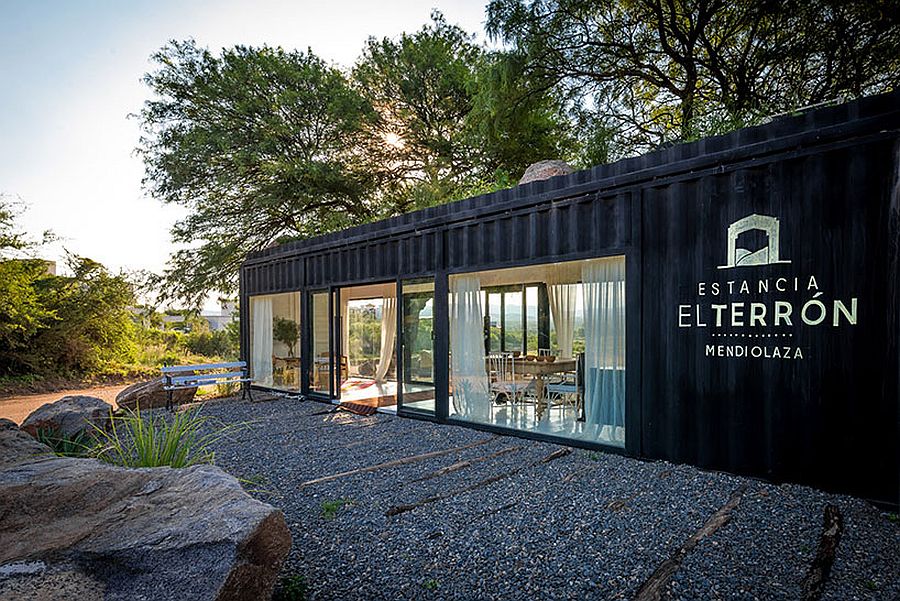 Crafted for estancia el terrón, the form of the shipping container sales unit is unpretentious and ergonomic. Its dark exterior is broken up by the use of large floor-to-ceiling glass windows and sliding glass doors that open it up to the landscape. White sheer curtains allow those inside to regulate natural light even as track lighting takes over after sunset. The temporary unit is placed under two giant trees that offer ample shade even as it overlooks the vast area where the future housing structures along with a golf course and country club will take shape.
RELATED: Repurposed Shipping Container Turns Into Vibrant Pizza House on Wheels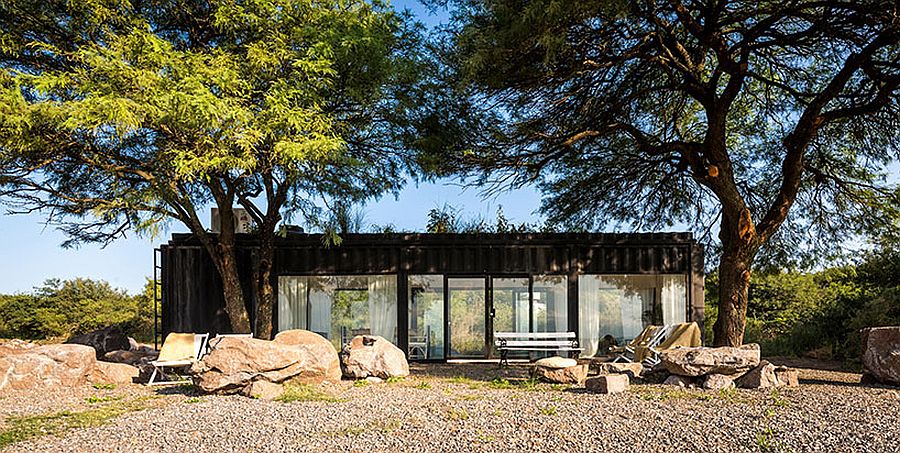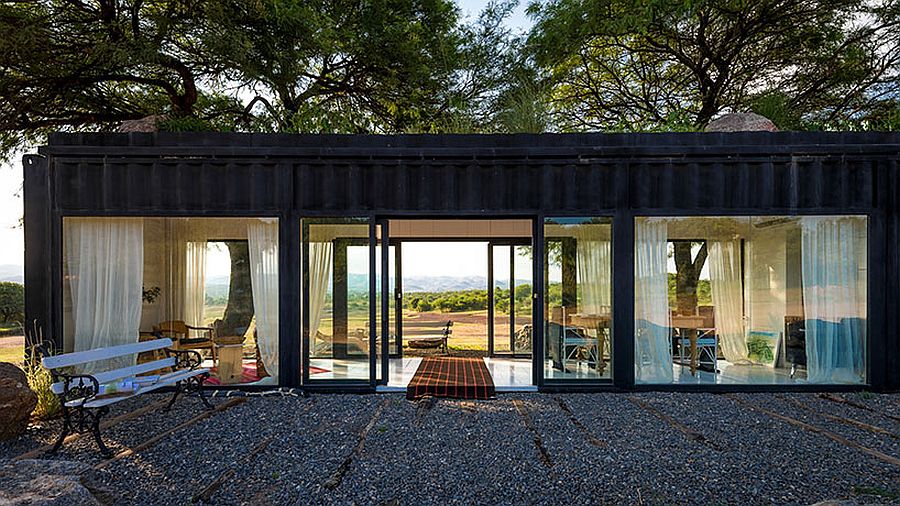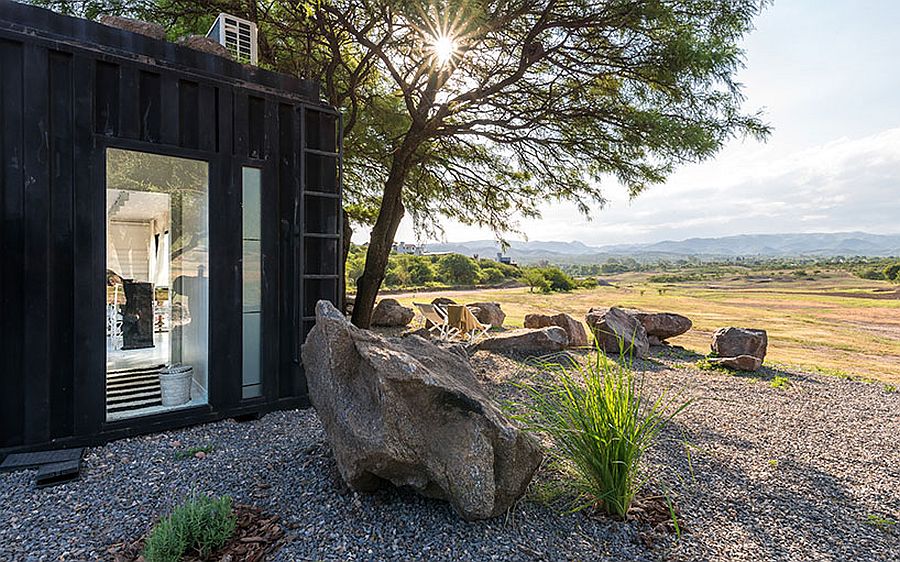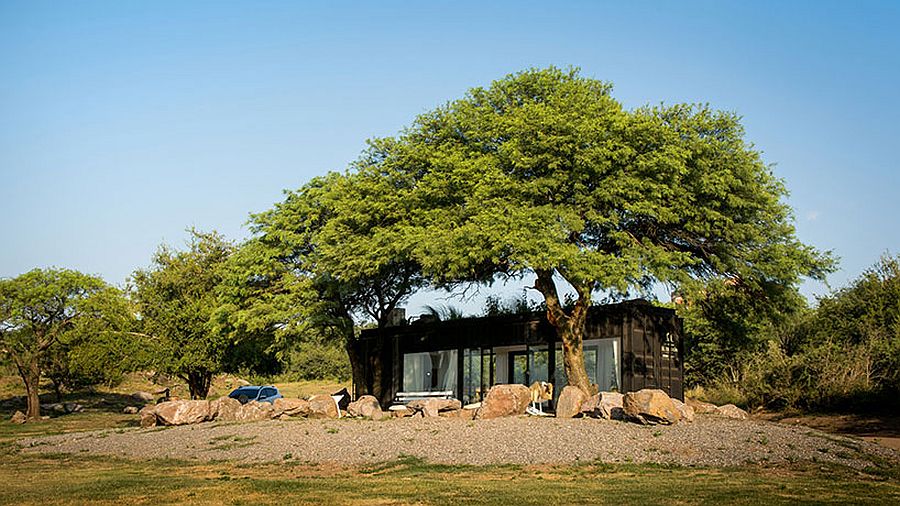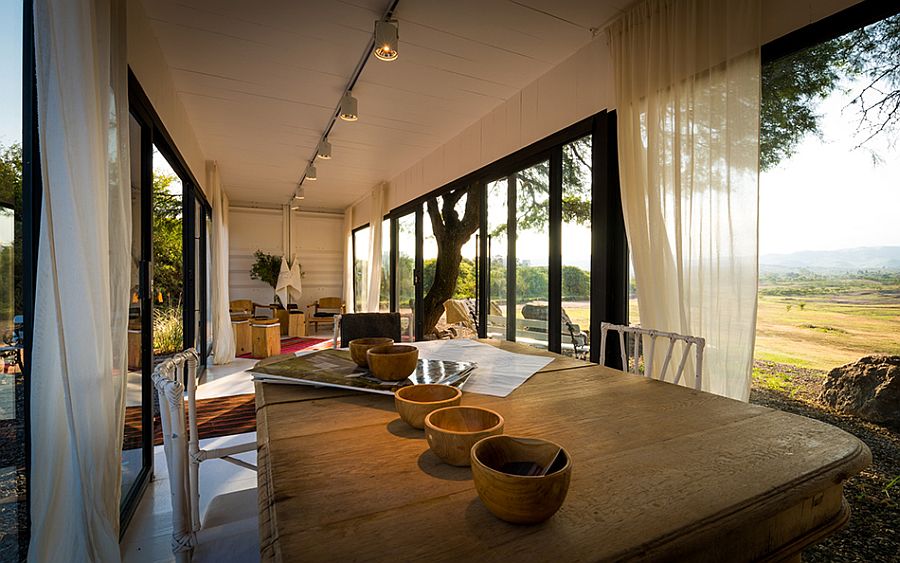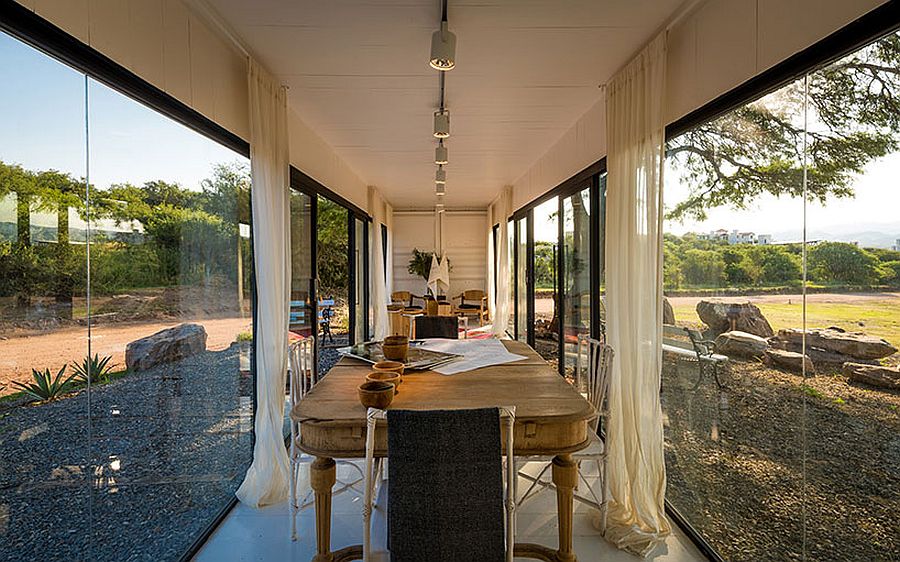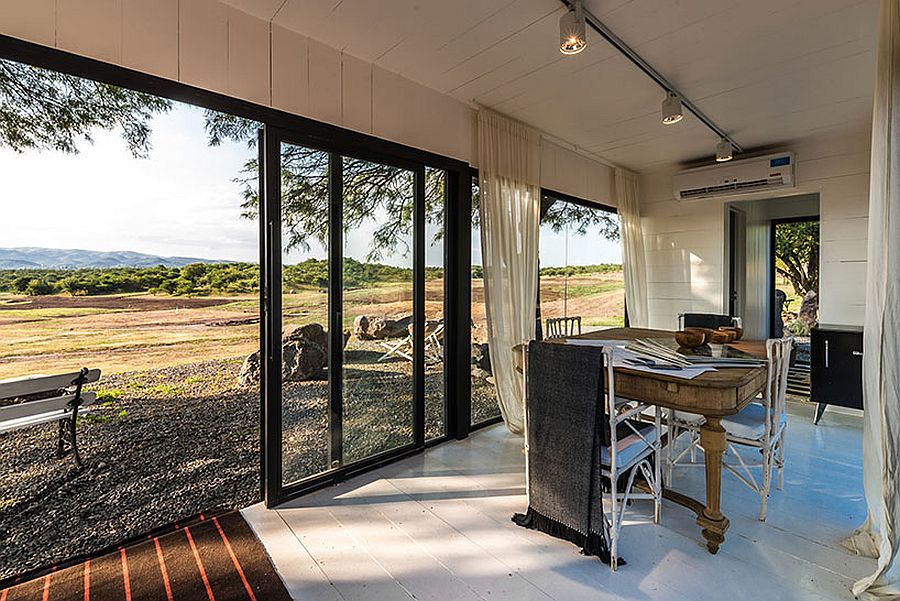 An informal interior is enhanced by the use of rustic décor with a small lounge, meeting room and tiny kitchen completing the space. Expansive decks on both sides of the sales gallery extend the sitting area outdoors even as the eye-catching structure stands out visually. [Photography: Gonzalo Viramonte]
RELATED: Living inside the Box: Shipping Container Buildings to the Fore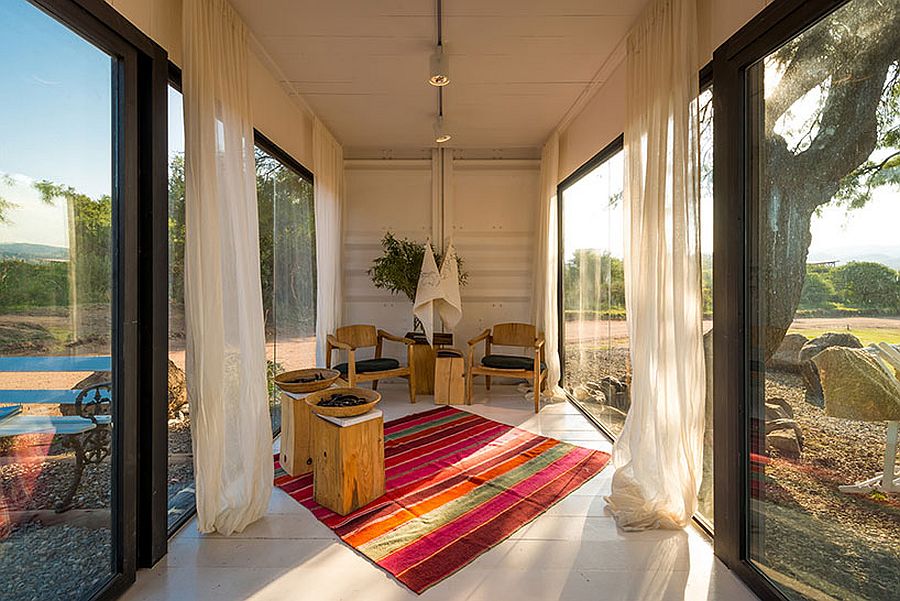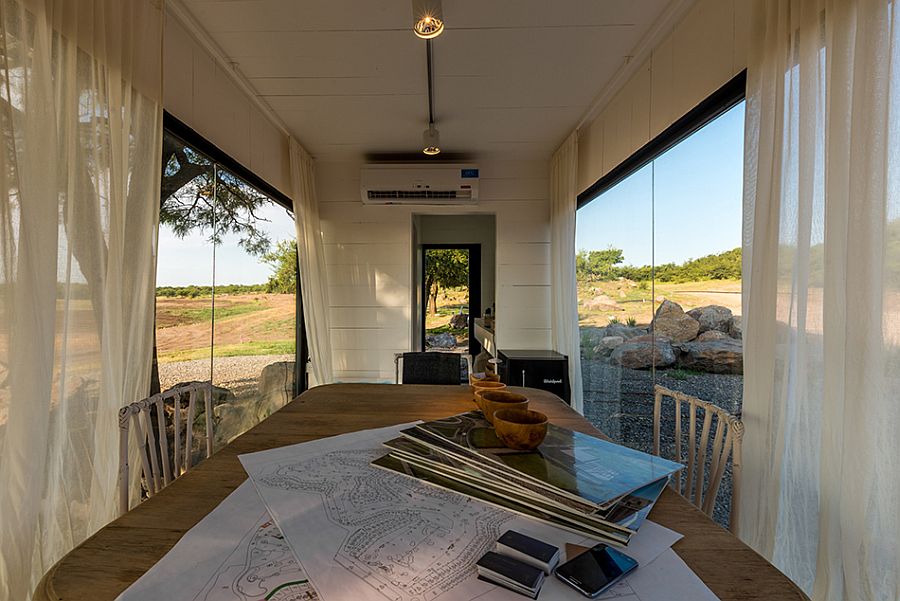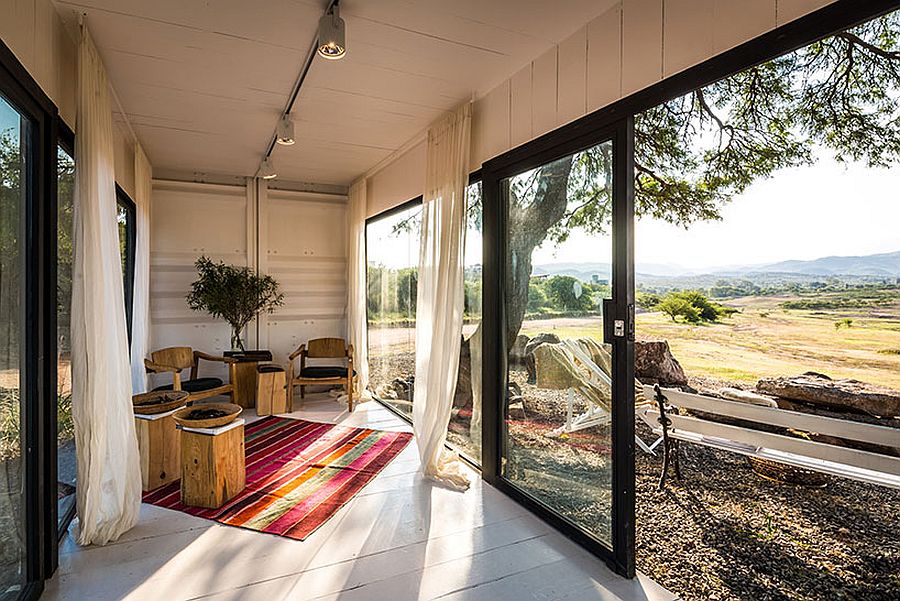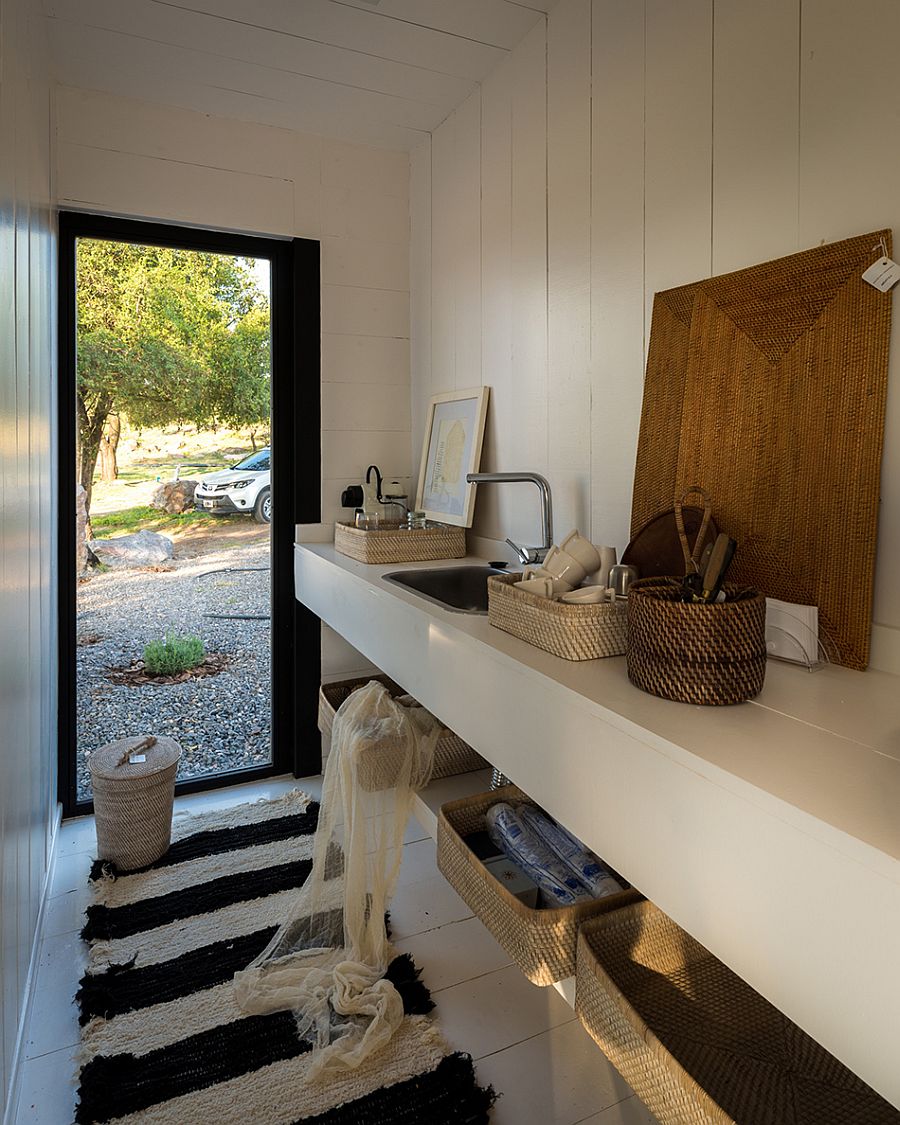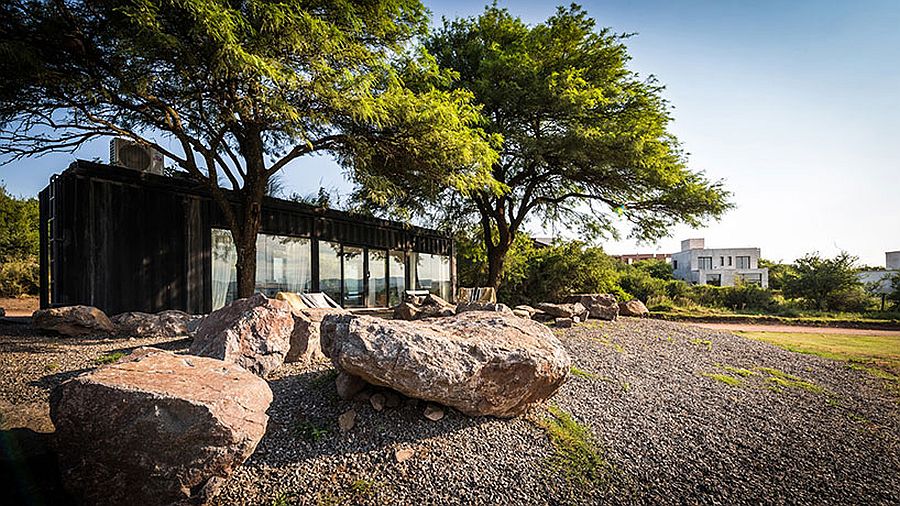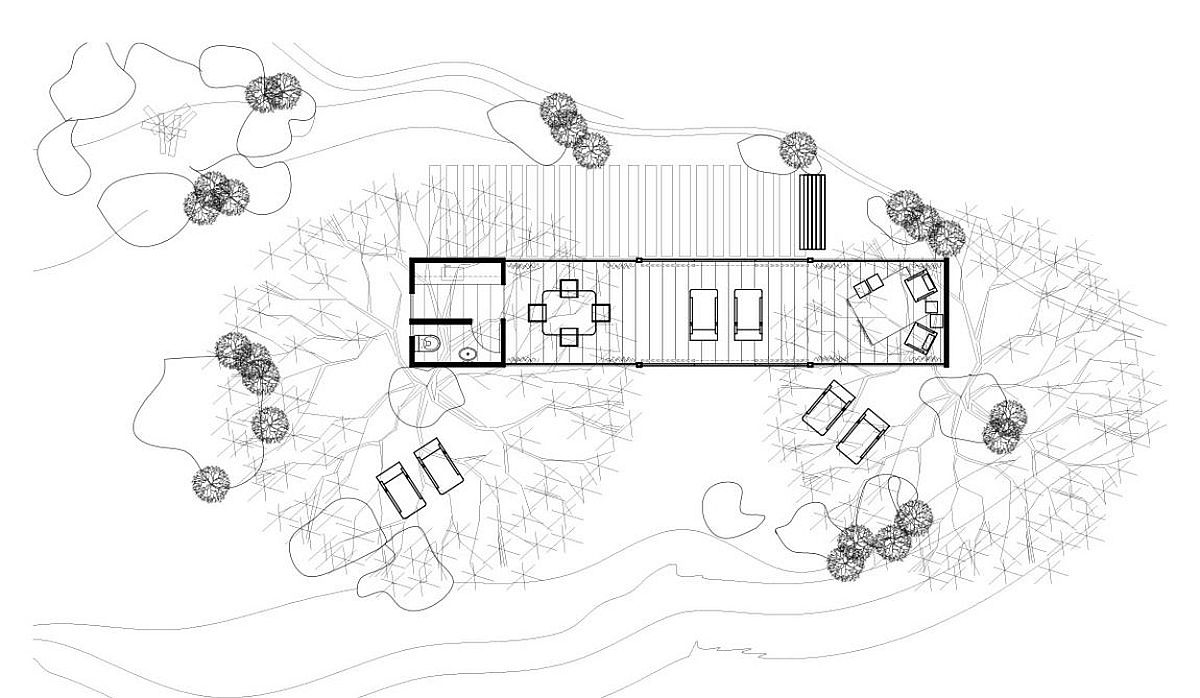 Liked the story? Share it with friends.