With an open floor plan that maximizes space, décor that adds to the vintage charm of the revamped interior and stunning views of Budapest, Gellért Mountain and beyond, Miniloft by A+Z Design Studio is definitely one of a kind. It is easy to fall in love with this modest loft that only occupies 50 square meters and yet feels much bigger visually. Crafted with great care, it serves as the urban hangout for interior and product design duo a+z and is filled with antique furniture pieces, traditional décor and quirky accessories even while embracing modern ergonomics gleefully.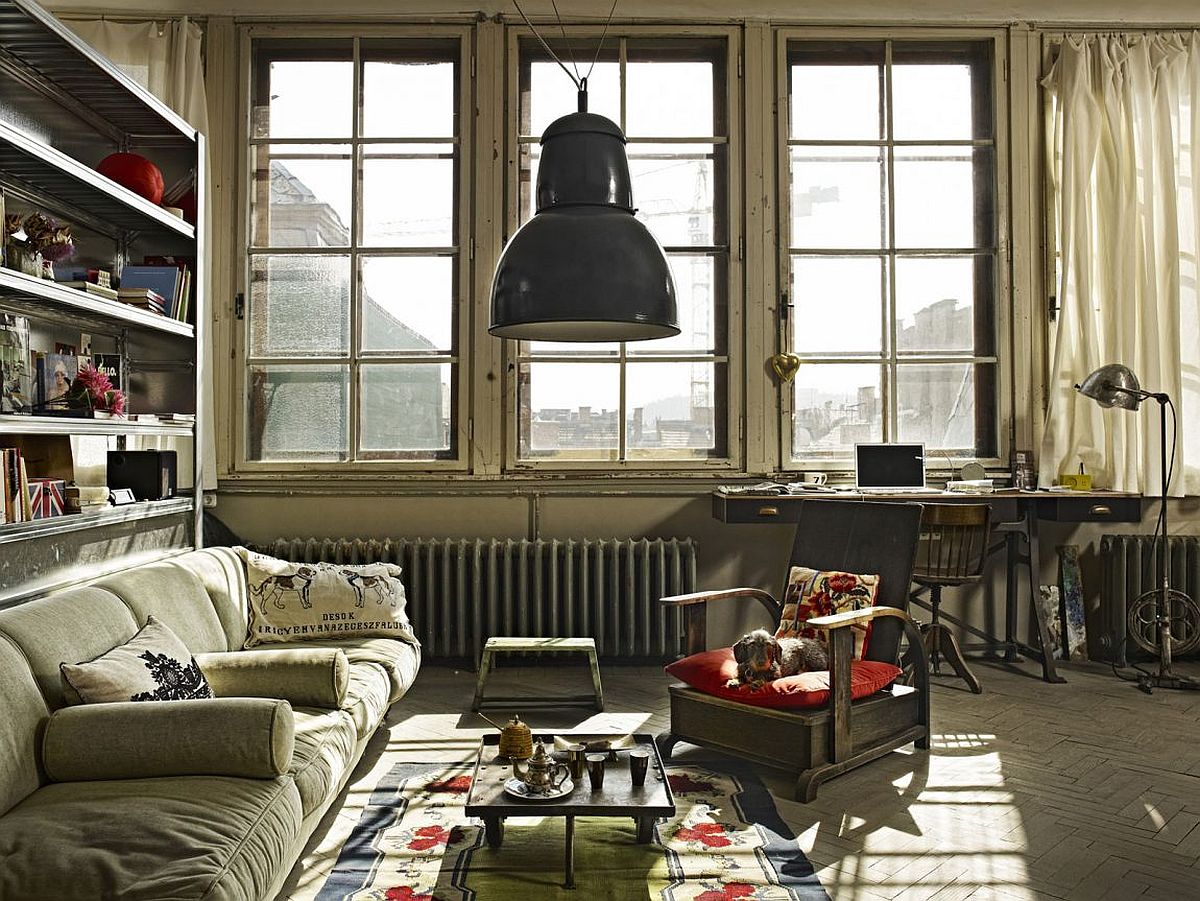 The floor plan of the small loft is simple and internal partitions kept to an absolute minimum. The small living space is defined by the large industrial light, antique rug with Transylvanian heritage and an Italian industrial storage system that hides a tiny sleeping area behind its large shelves. Other unique furniture pieces like the striking green wooden cabinet from the Carpathian Mountains and Tolix dining chairs add even more exclusivity to this small urban setting that aims to combine diversely different styles with ease.
RELATED: All About Space: Tiny Industrial Loft-Style Apartment in Taipei City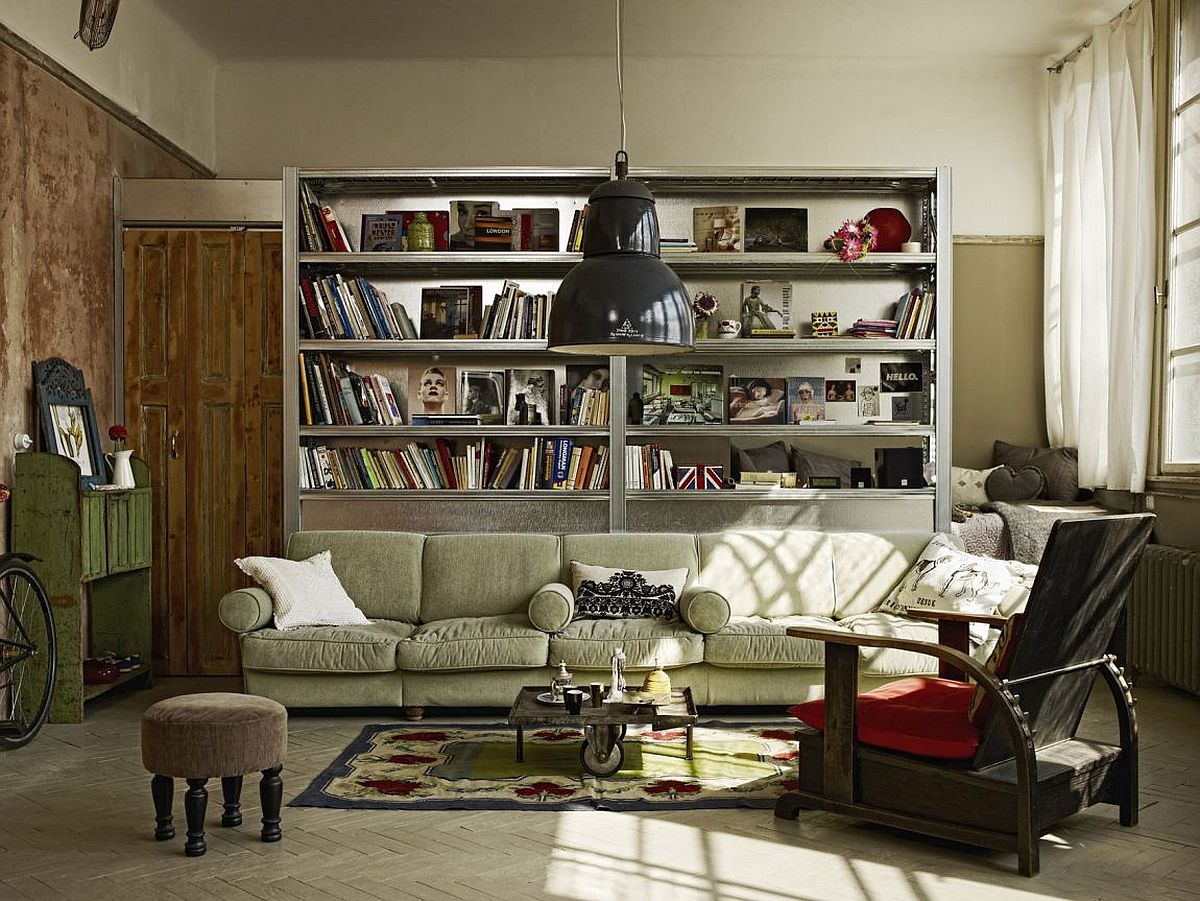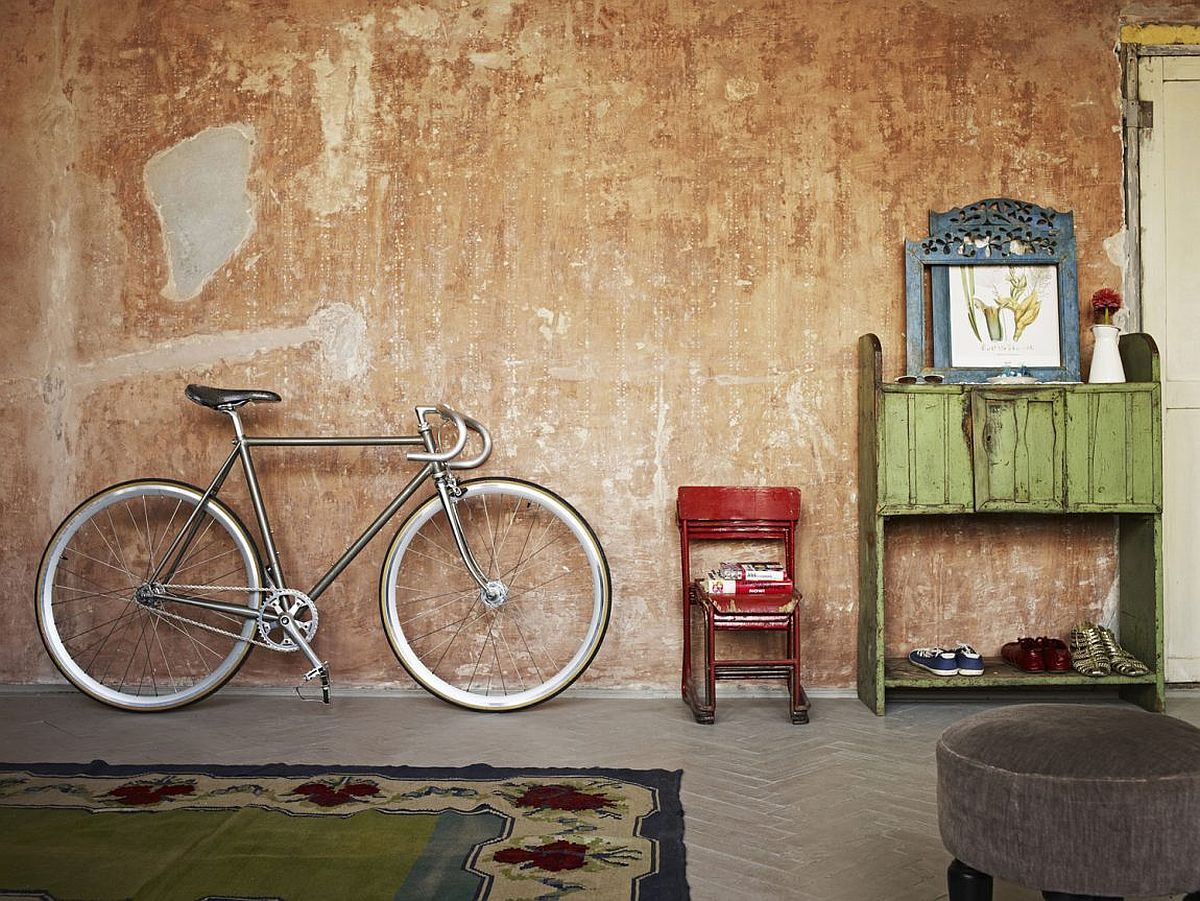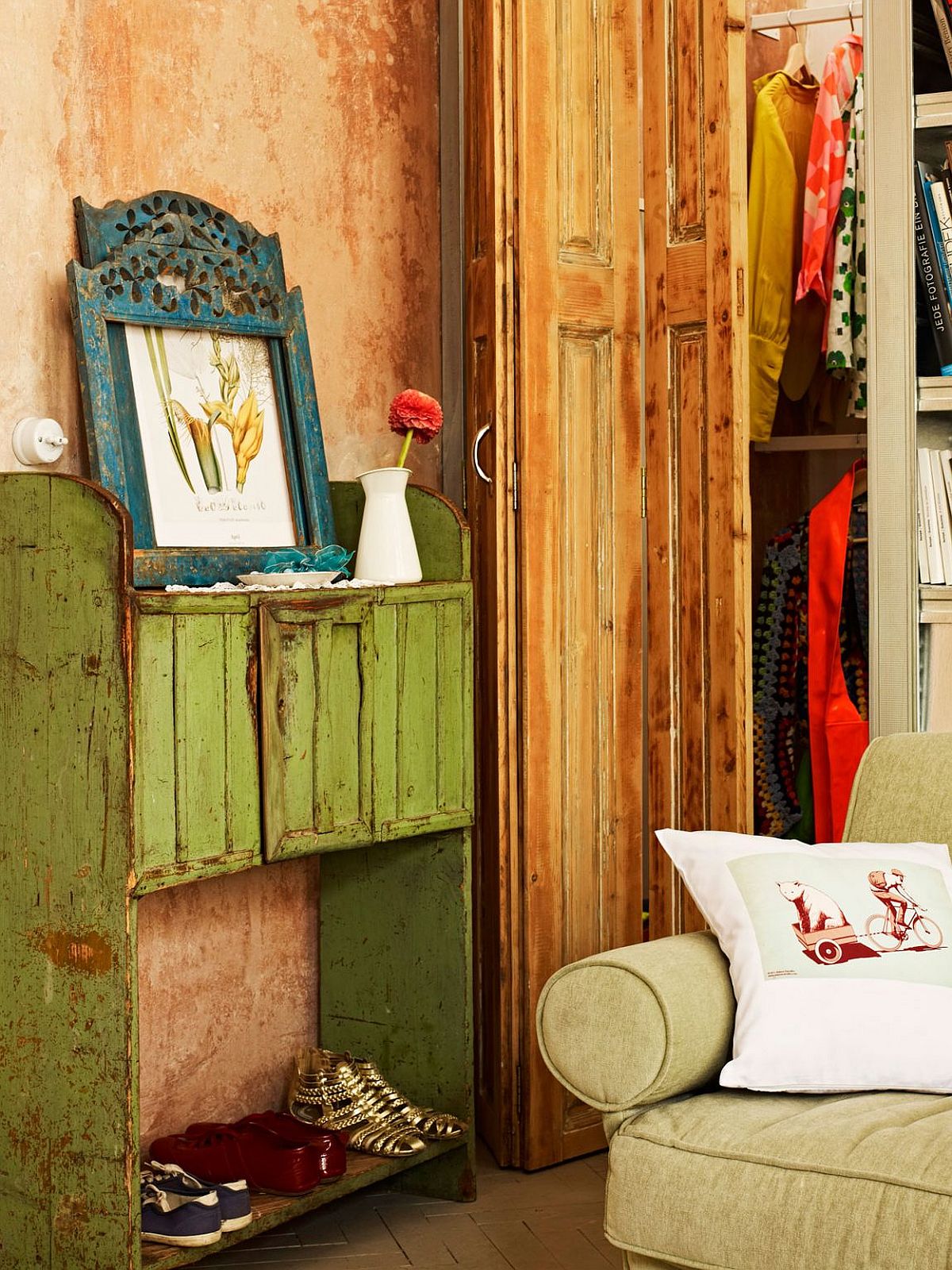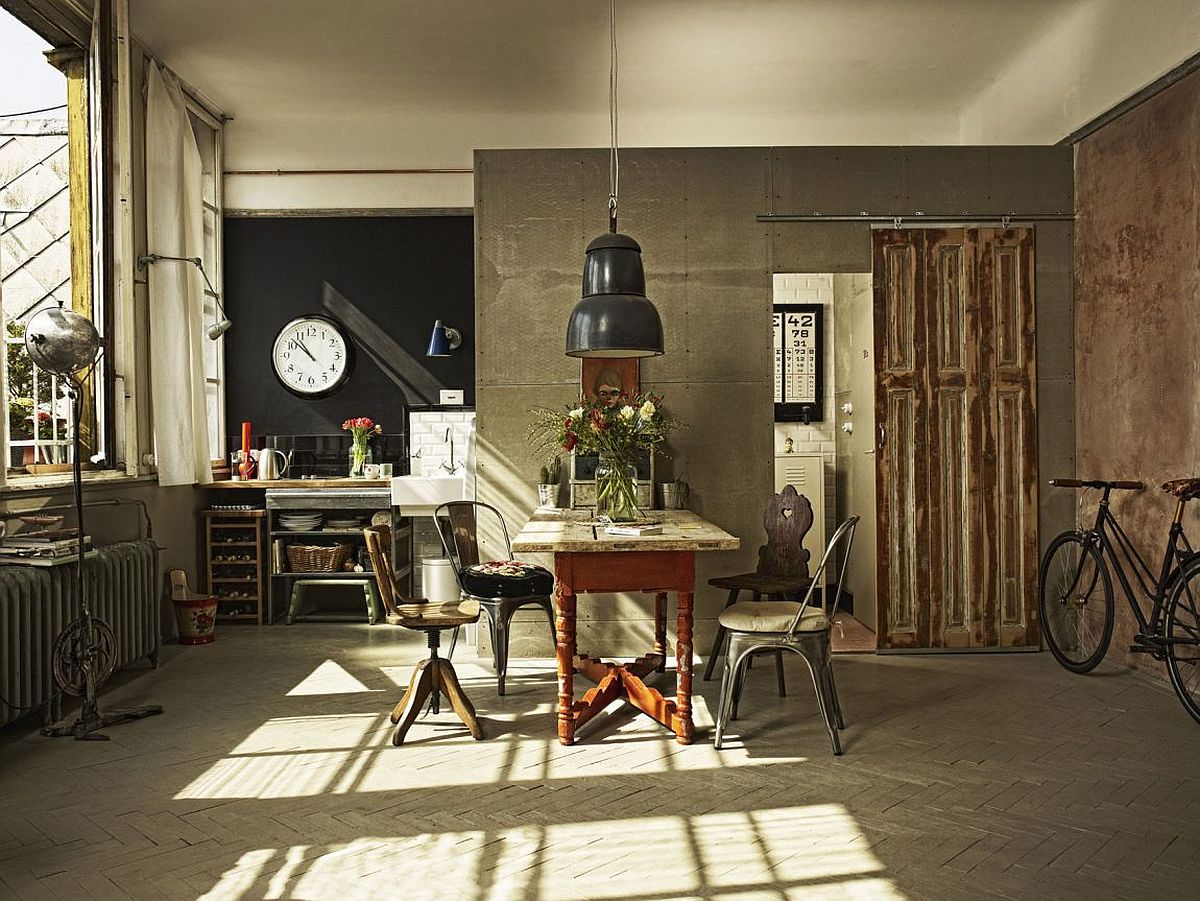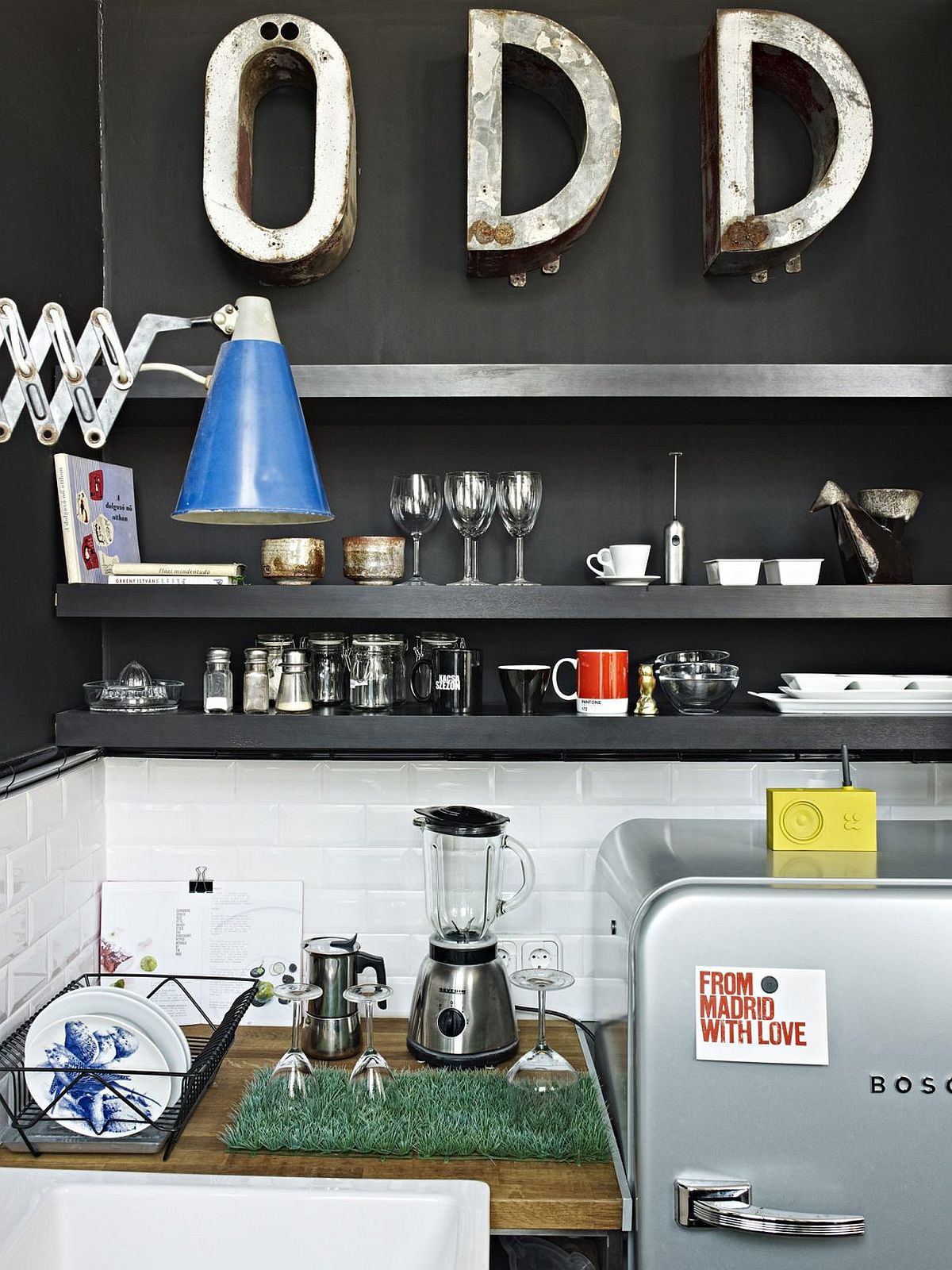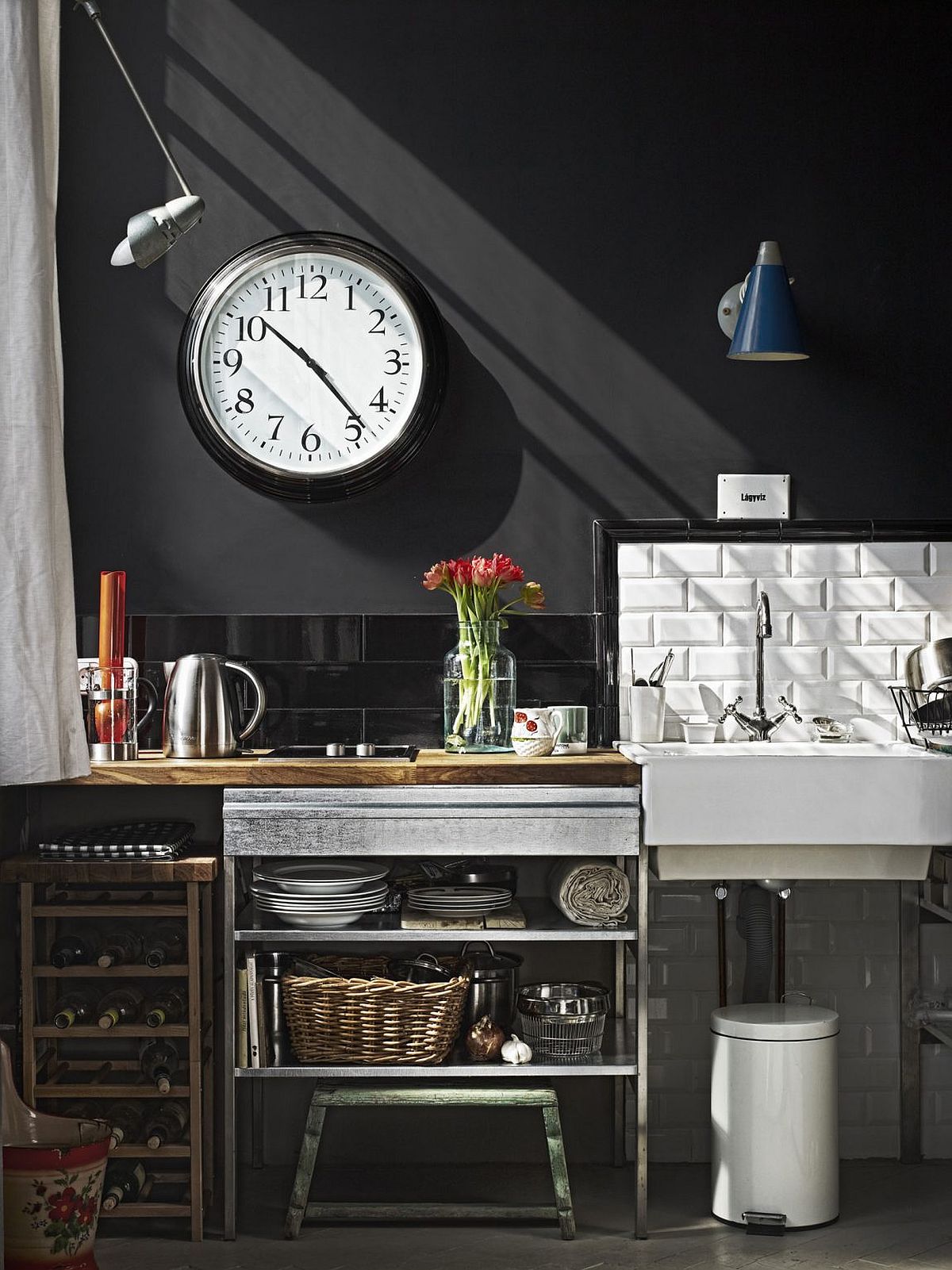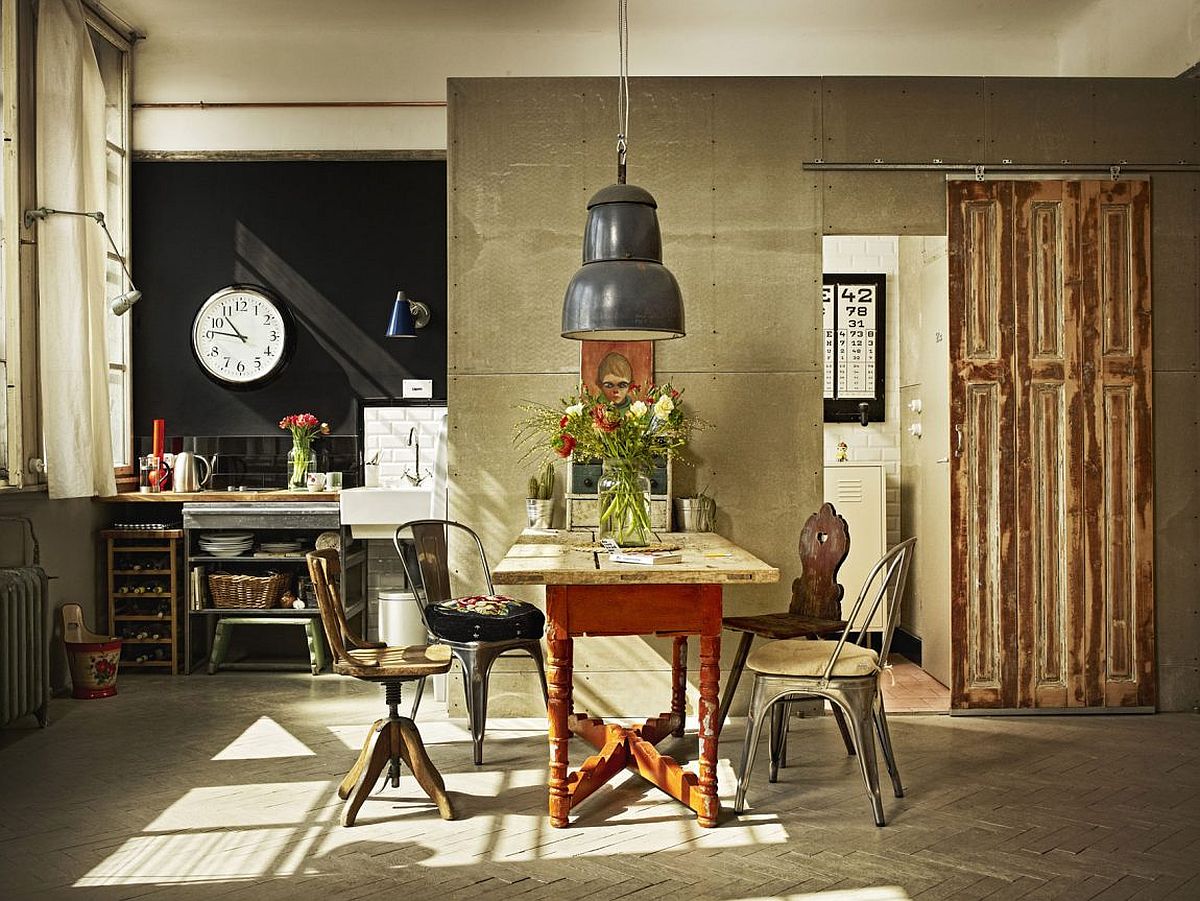 A tiny kitchenette in the corner with chalkboard walls brings black to the interior even as the original windows and cast iron radiators remind you of the buildings rich heritage. Ambiance inside this Budapest loft is kept intentionally vintage, industrial and even a touch eclectic and any future flea market finds should easily slot in here, without a hassle!
RELATED: Old Fire Station Turned into Dashing Modern Industrial Loft in Montreal