Most industrial lofts that we come across in Vancouver are blessed with decent amount of space and it is not very often that one finds a space-savvy and tiny little residence like this loft-style residence in Gastown. Listed on Albrighton Real Estate and priced at $739,000, the single bedroom and bathroom apartment occupies a mere 65 square meters and yet packs quite a punch! The interior of the apartment ash been carefully planned to create an open living area with kitchen and dining space next to it. Smart, folding doors delineate the bedroom from the living area with bathroom at the far end of the house.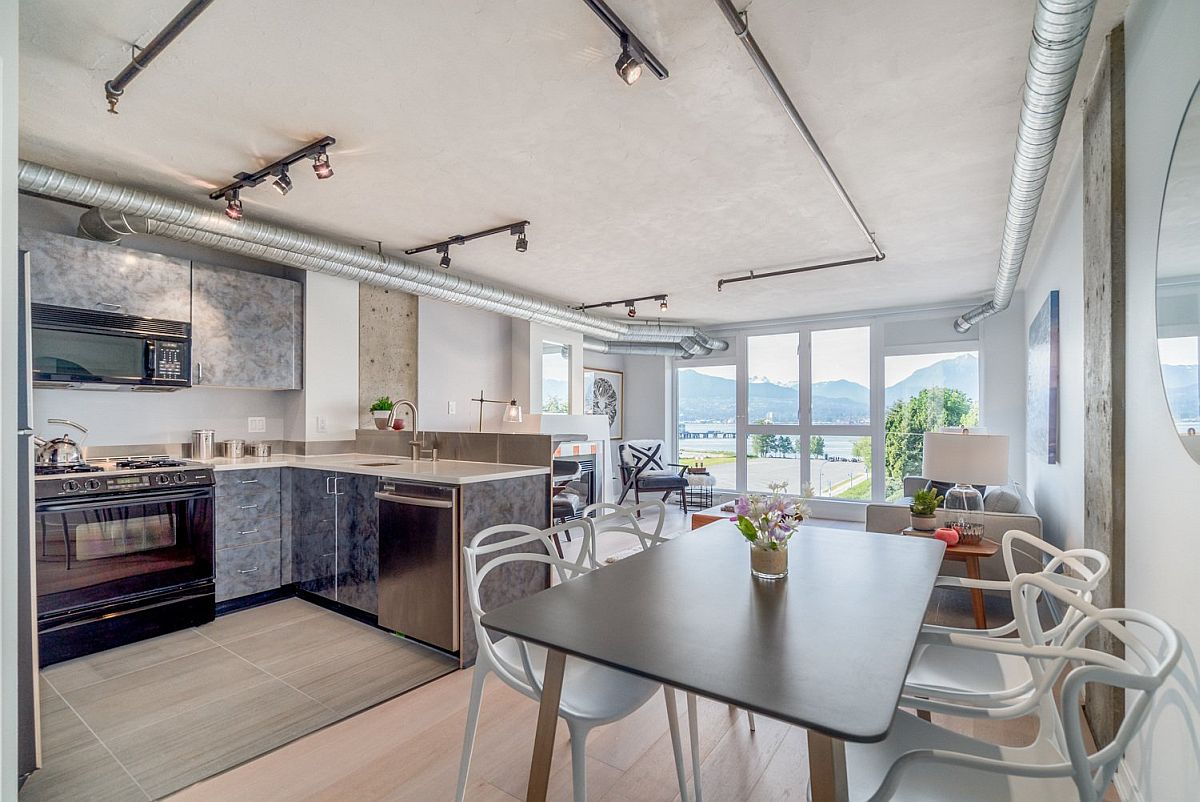 It is the view of distant North Shore Mountains and the ocean that breathe life into this modern and elegant home. Despite its unassuming charm and restricted use of color, it is the view outside the large windows that bring freshness and cheerful allure to the interior. Exposed concrete surfaces and duct pipes in the kitchen remind us of the industrial heritage of the neighborhood even as polished white surfaces and modern stainless steel appliances add the necessary glint.
RELATED: Urbane Vancouver Loft Merges Remarkable Views with Refined Living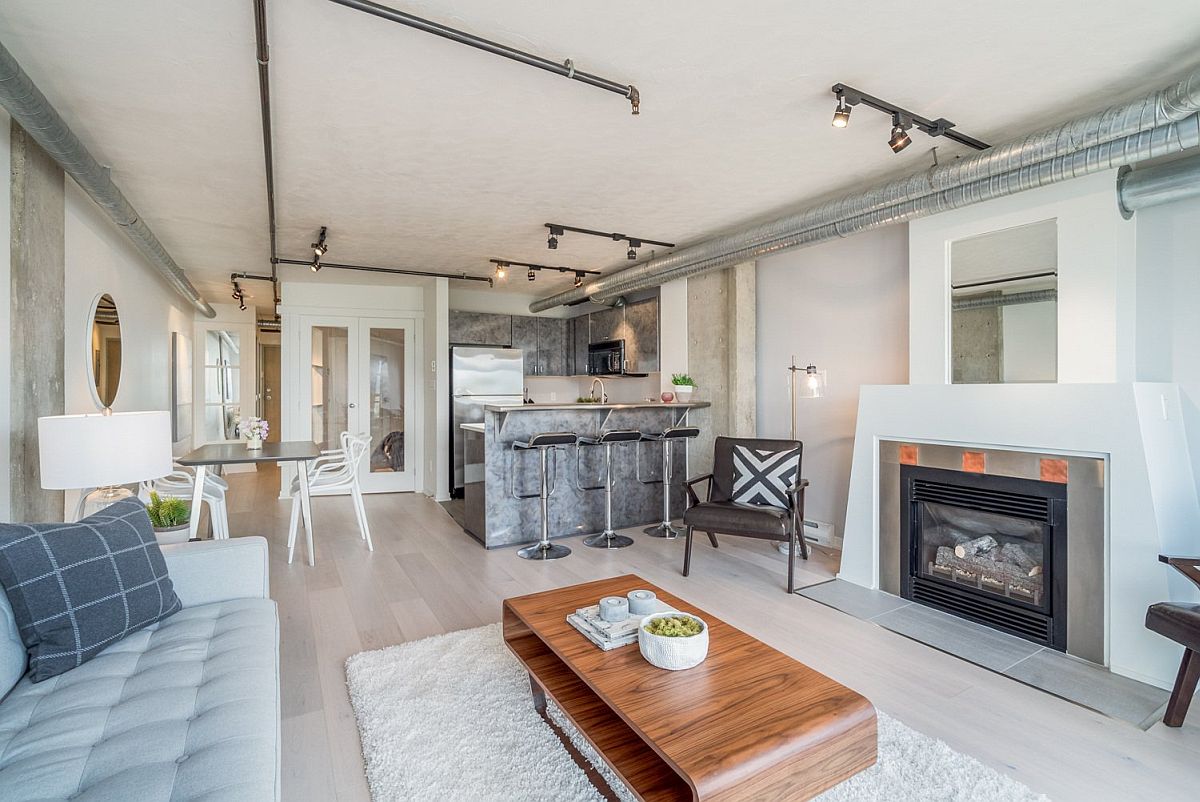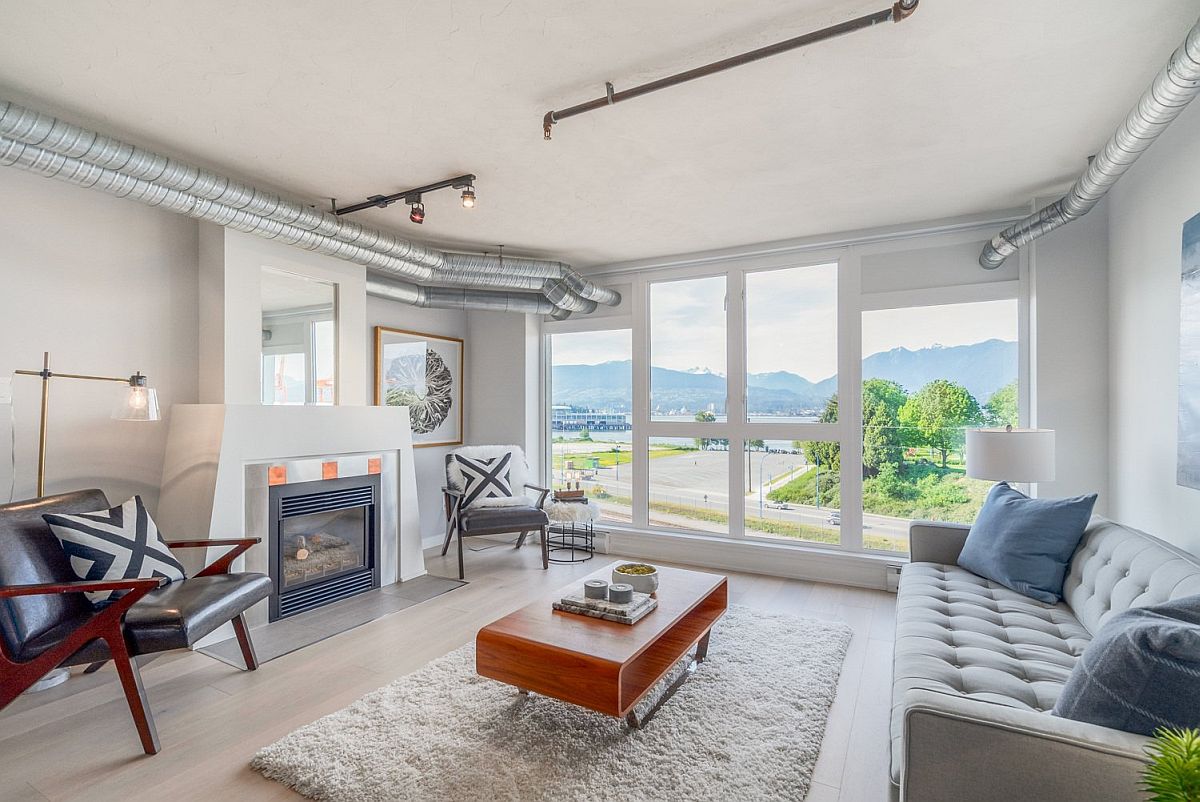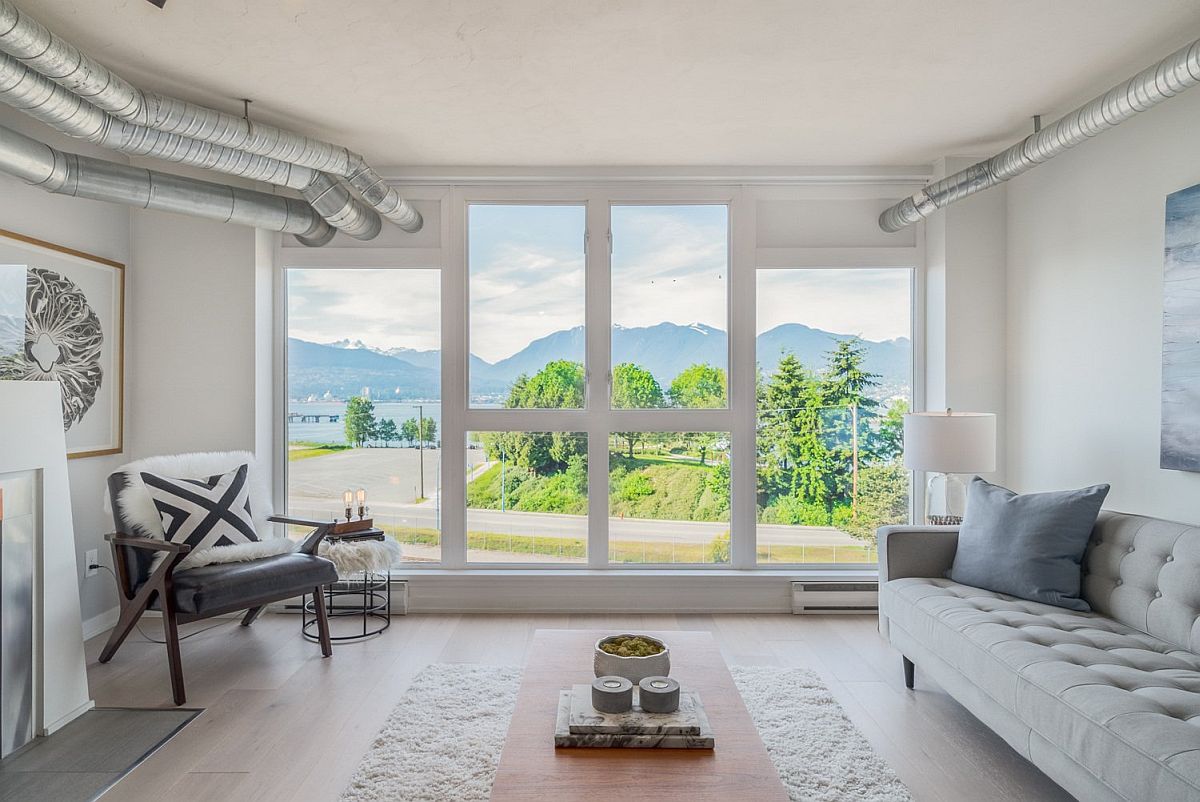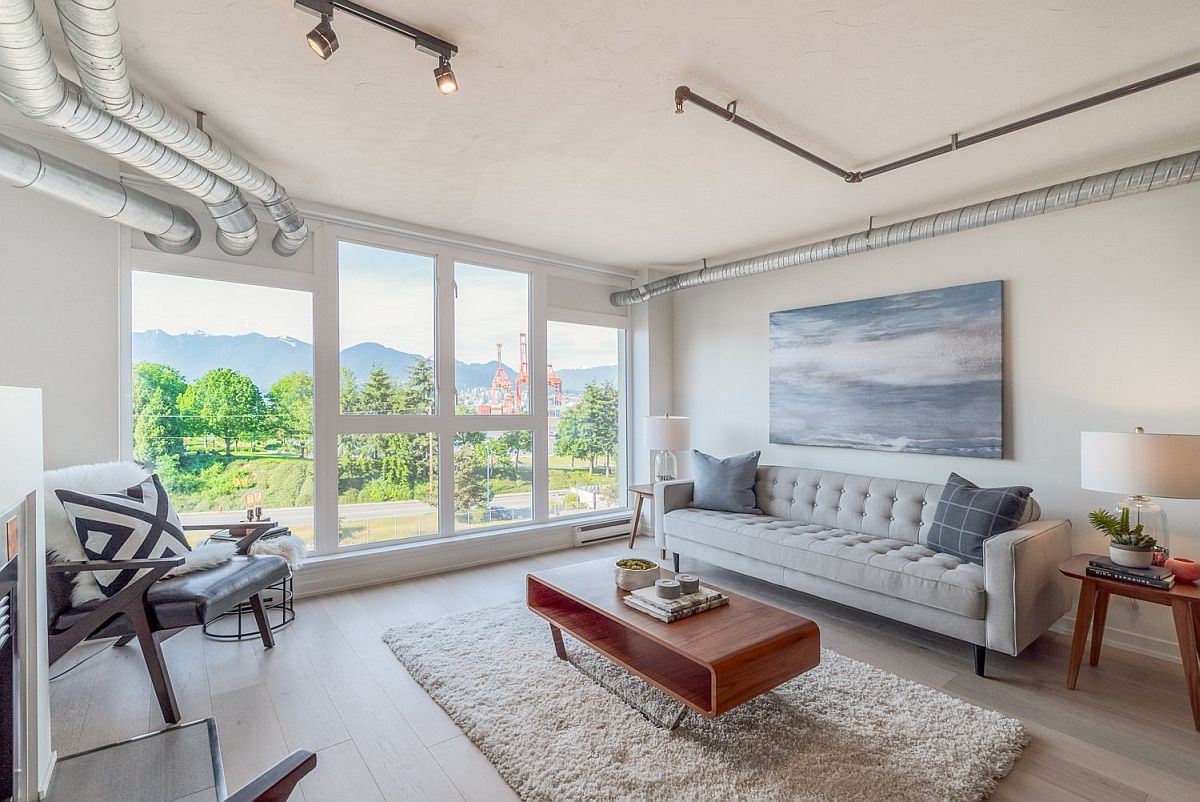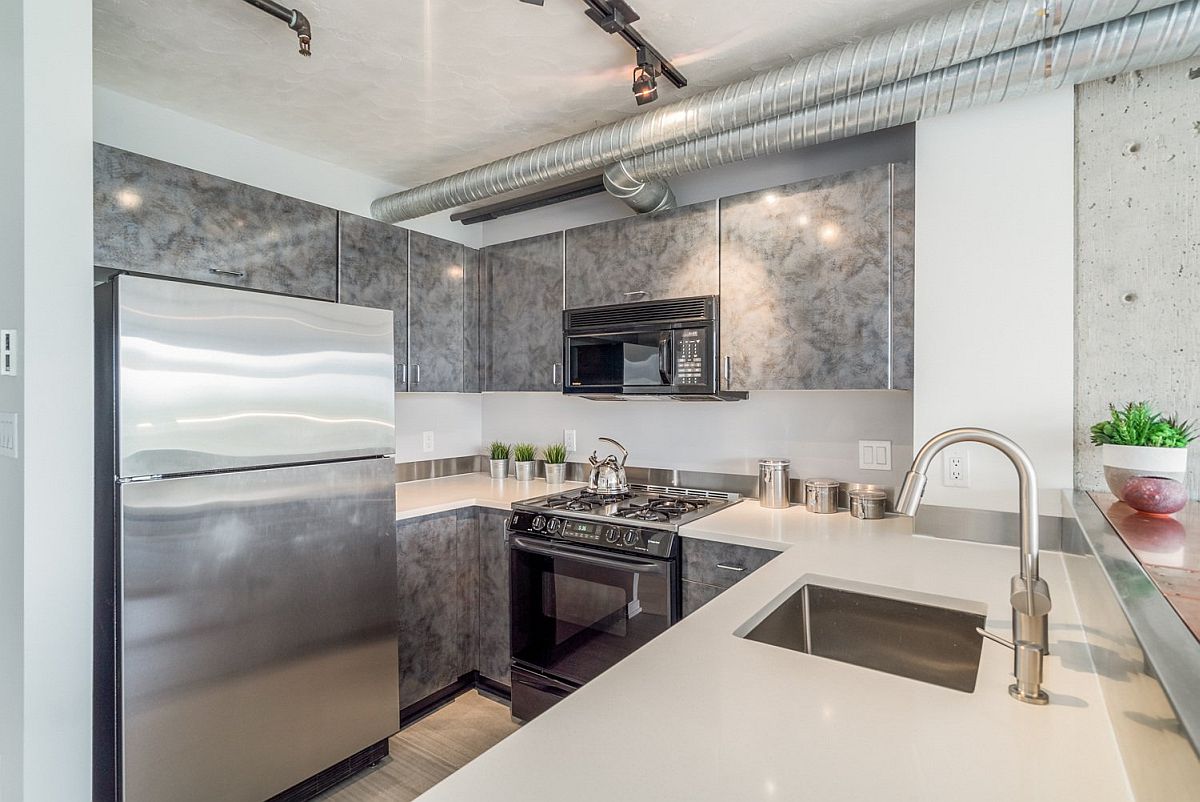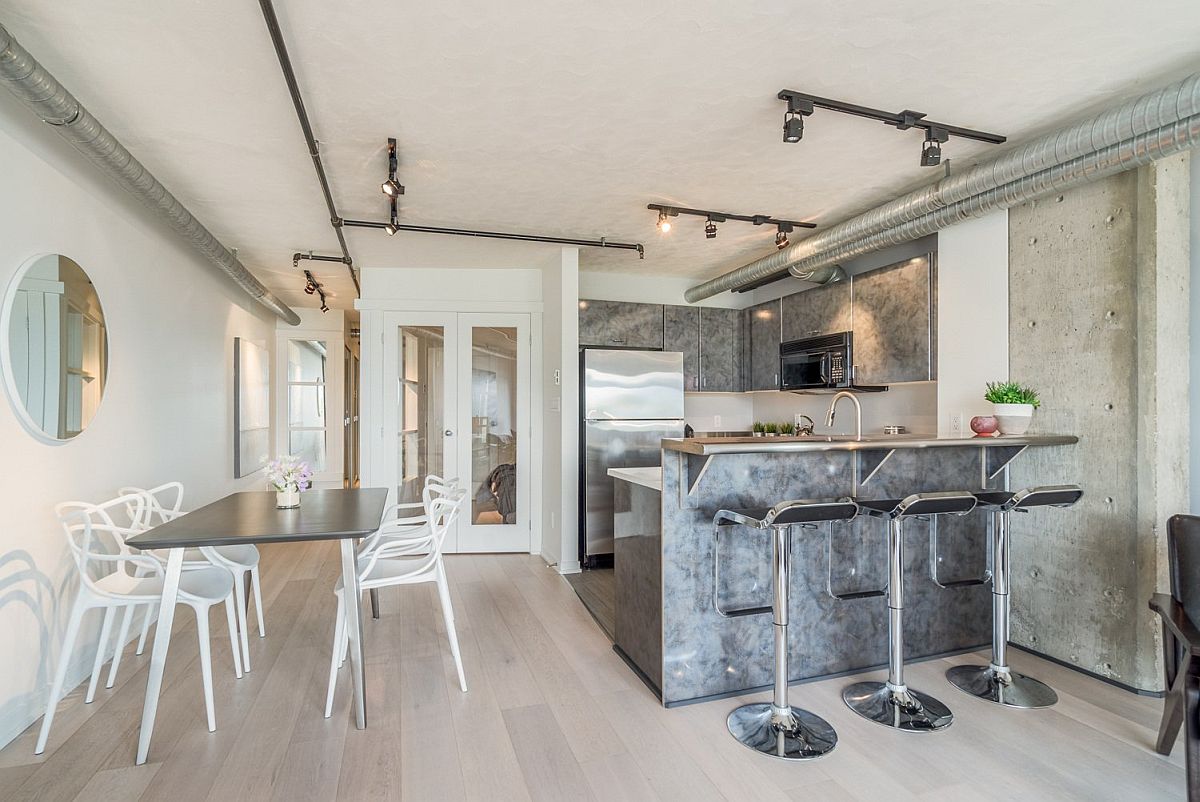 Another delight that the owners of the loft can enjoy is the open rooftop patio with barbeque that allows one to relax and enjoy the view of the distant mountains and the ocean. A perfect, compact and urbane apartment for the modern city dweller!
RELATED: All About Space: Tiny Industrial Loft-Style Apartment in Taipei City