An escape that allows you to recharge and discover the simpler pleasures of life is one that all of us so desperately seek. In the digital age where everything and everyone seem to be eternally connected, what started out as a positive step forward now only seems annoying. To disconnect from the overload of information and opinions and to find a shelter in the lap of nature is a gift everyone could use. The gorgeous and tiny Forest Retreat in Central Bohemian Region, Czech Republic, offers exactly that for its owner who has a hectic lifestyle surrounded by the bright lights of Prague. A getaway that takes him back to his childhood memories, the tiny cabin was designed by Uhlik Architekti while keeping the landscape around it unaltered.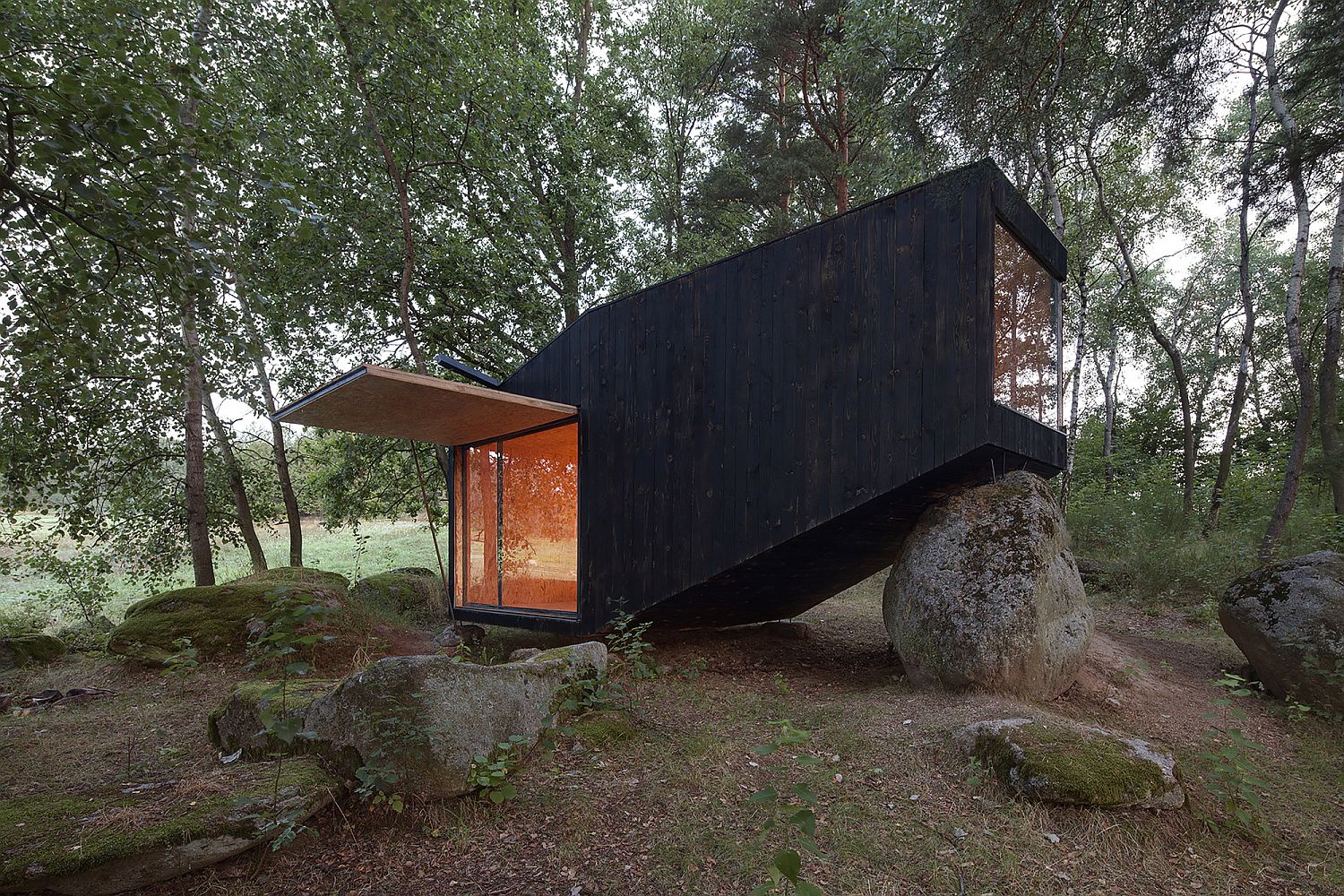 Set in untamed scenery, the cabin rests on ground on one side and a giant boulder on the other. This not only gives the woodsy and dark cabin a raw, natural appeal, but also reduces the impact on the fields around it. The dashing exterior was crafted using charred boards made from fallen trees on the owner's land while the interior has been created using locally sourced wood. A simple entry room on the ground leads to a series of wooden steps that occupy the stern and lead the way to the elevated end that also offers lovely forest views.
The wooden steps can be used as sleeping quarters with storage underneath them adding an additional functionality. Glass doors that bring the view inside and a cozy ambiance ensure that this multifunctional cabin serves its owner for years to some without any qualms whatsoever.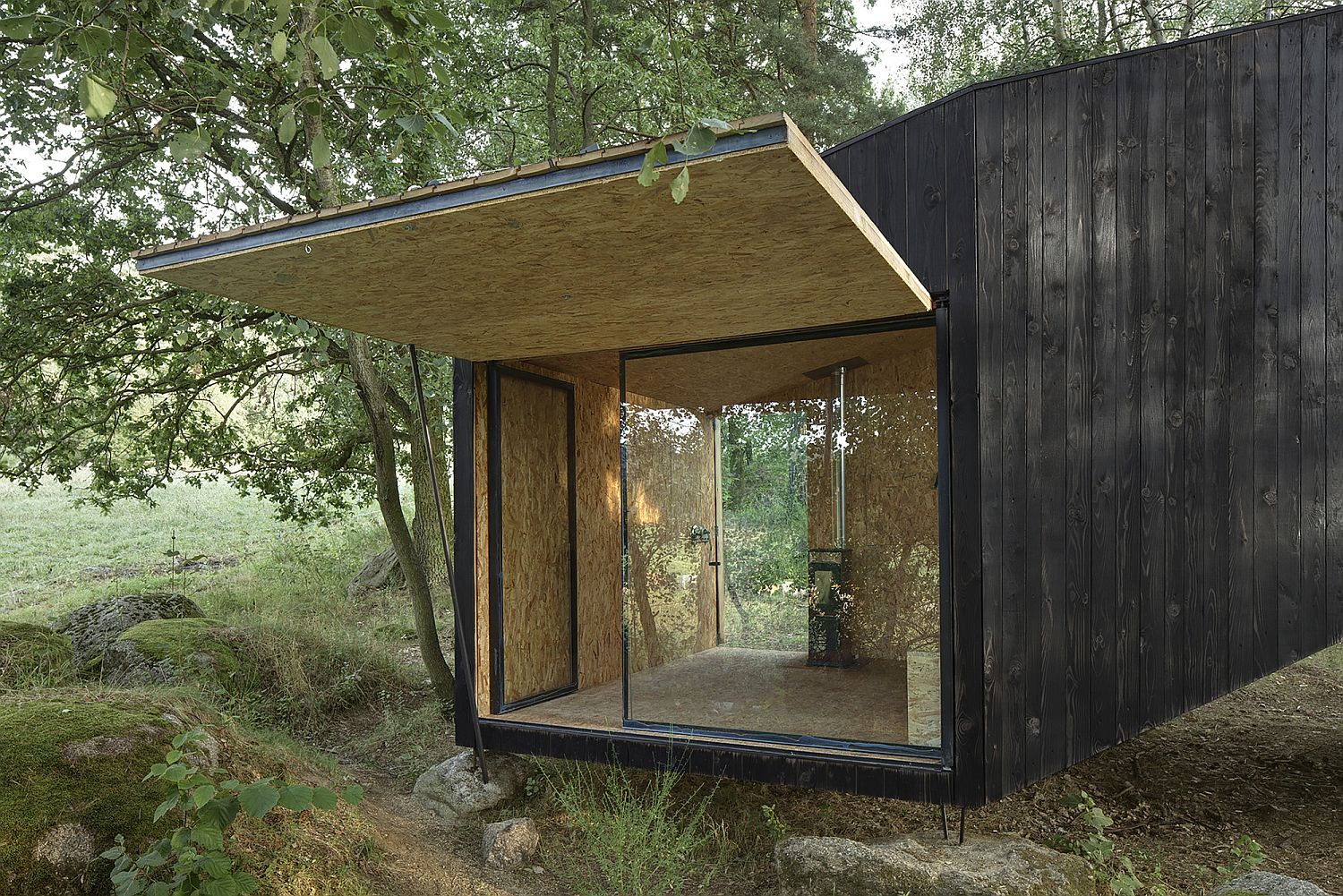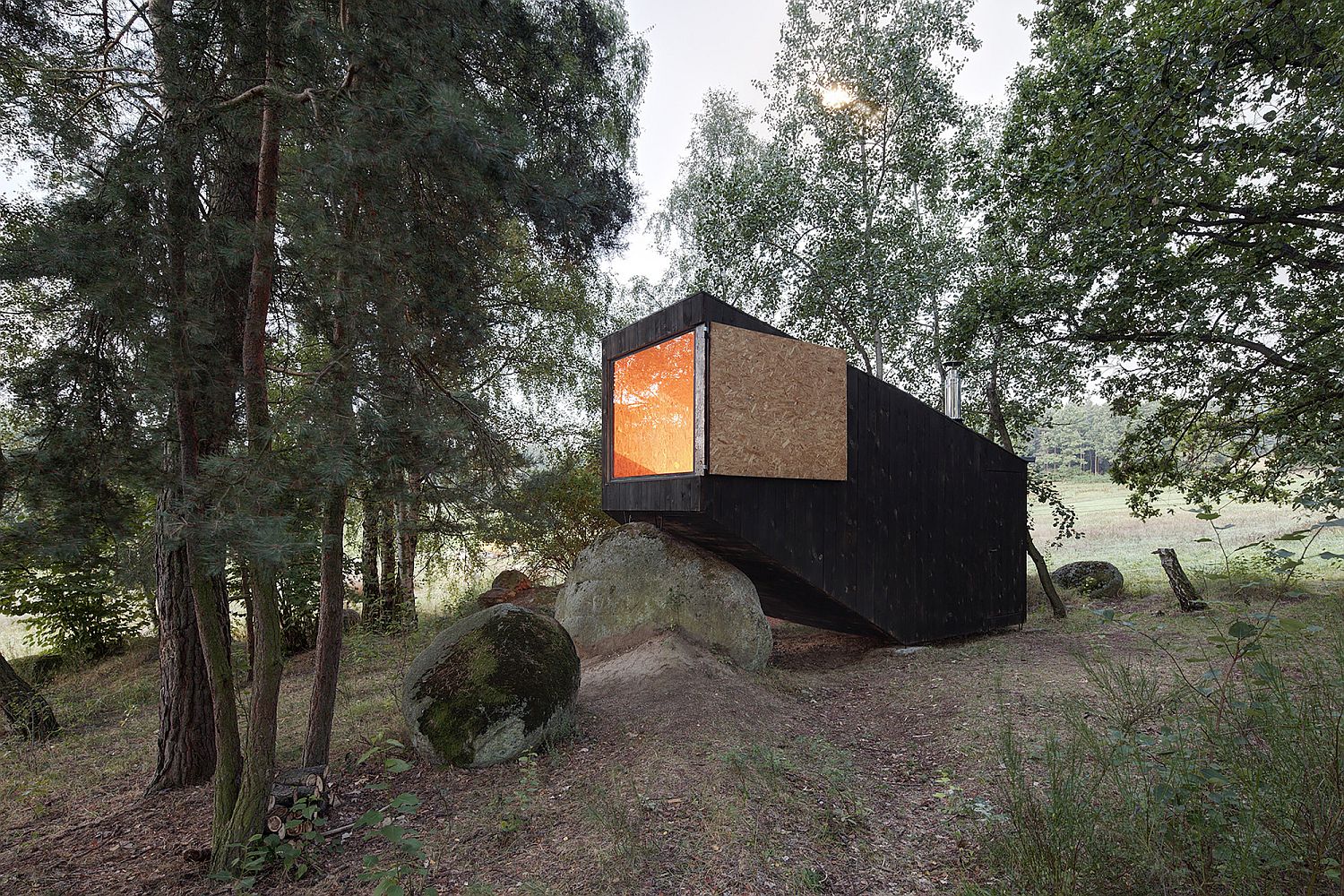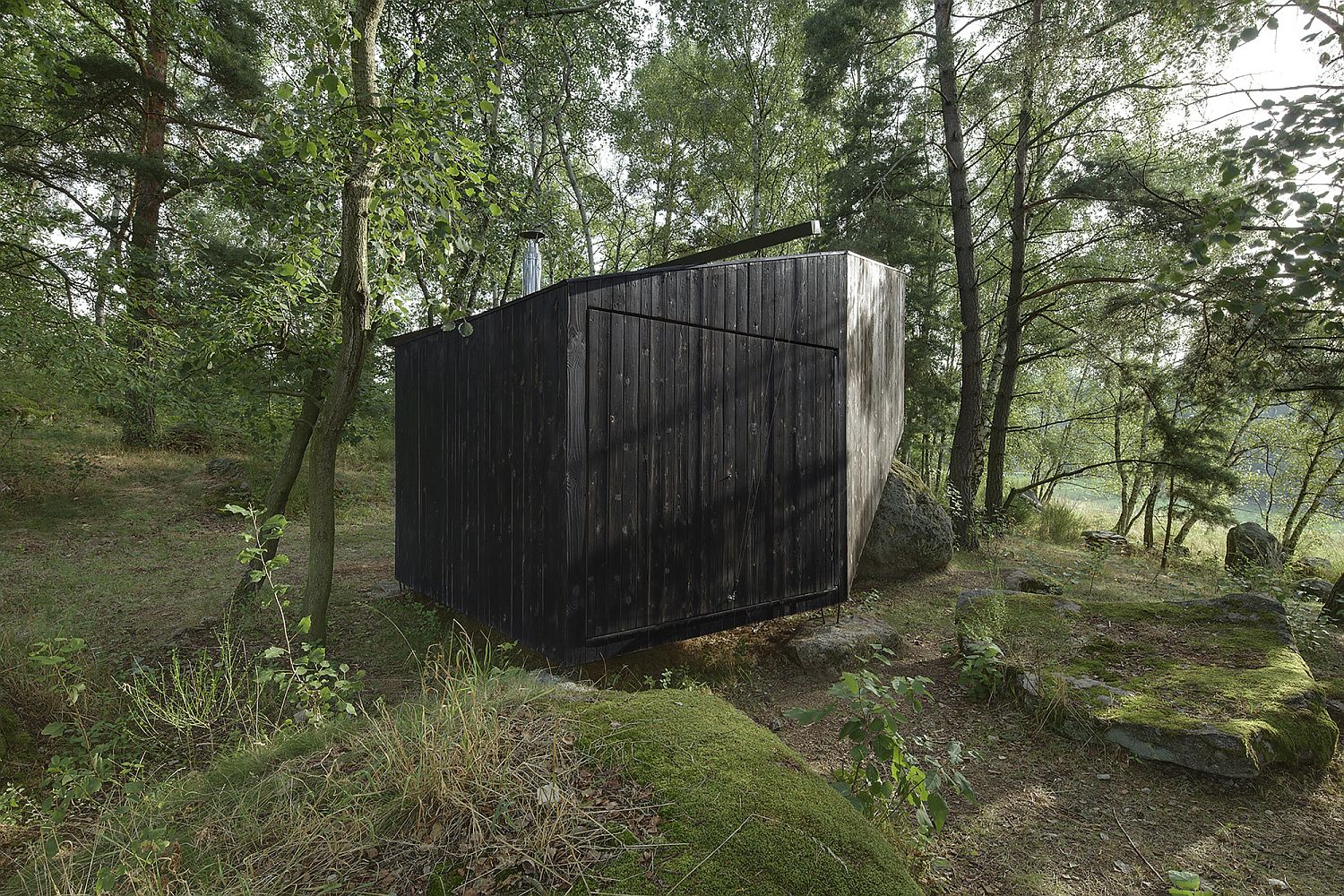 The drainage of roof is secured by a steel L profile, placed obliquely, which serves at the same time as a rail for attaching the idler pulley wheel. All steel components were prepared according to our documentation by a blacksmith from a nearby village. The building was assembled during a few extended weekends between the autumn 2012 and the spring 2013.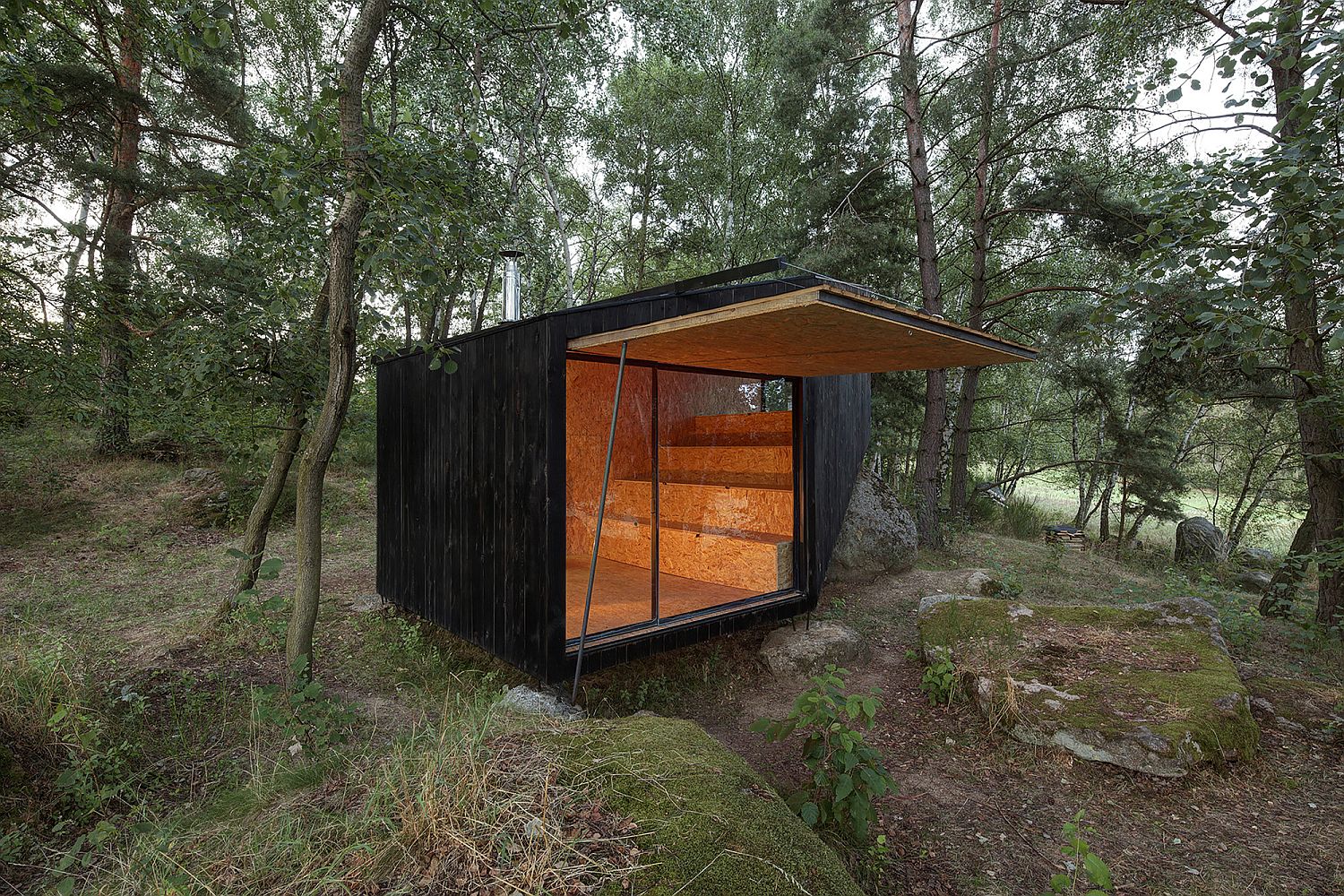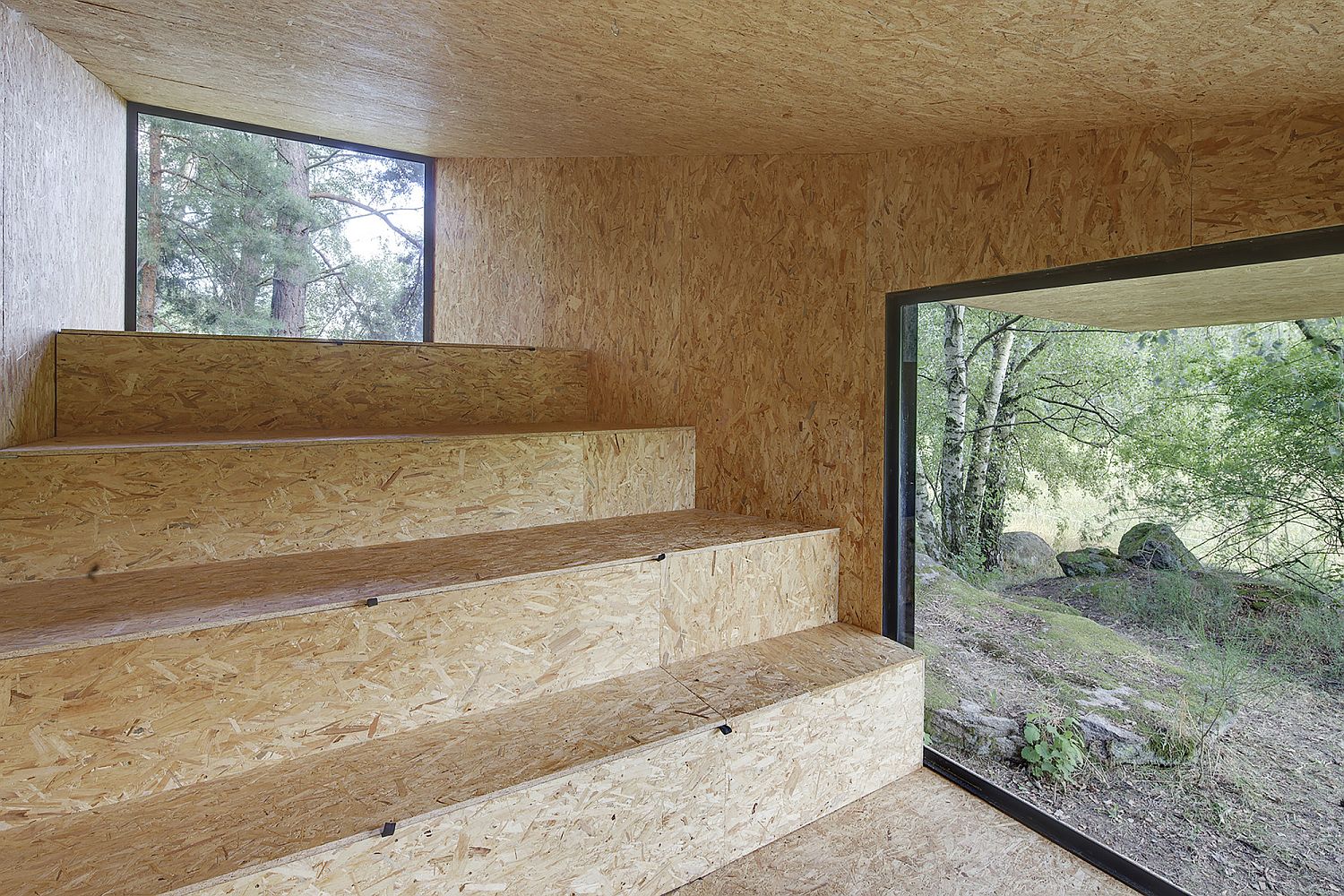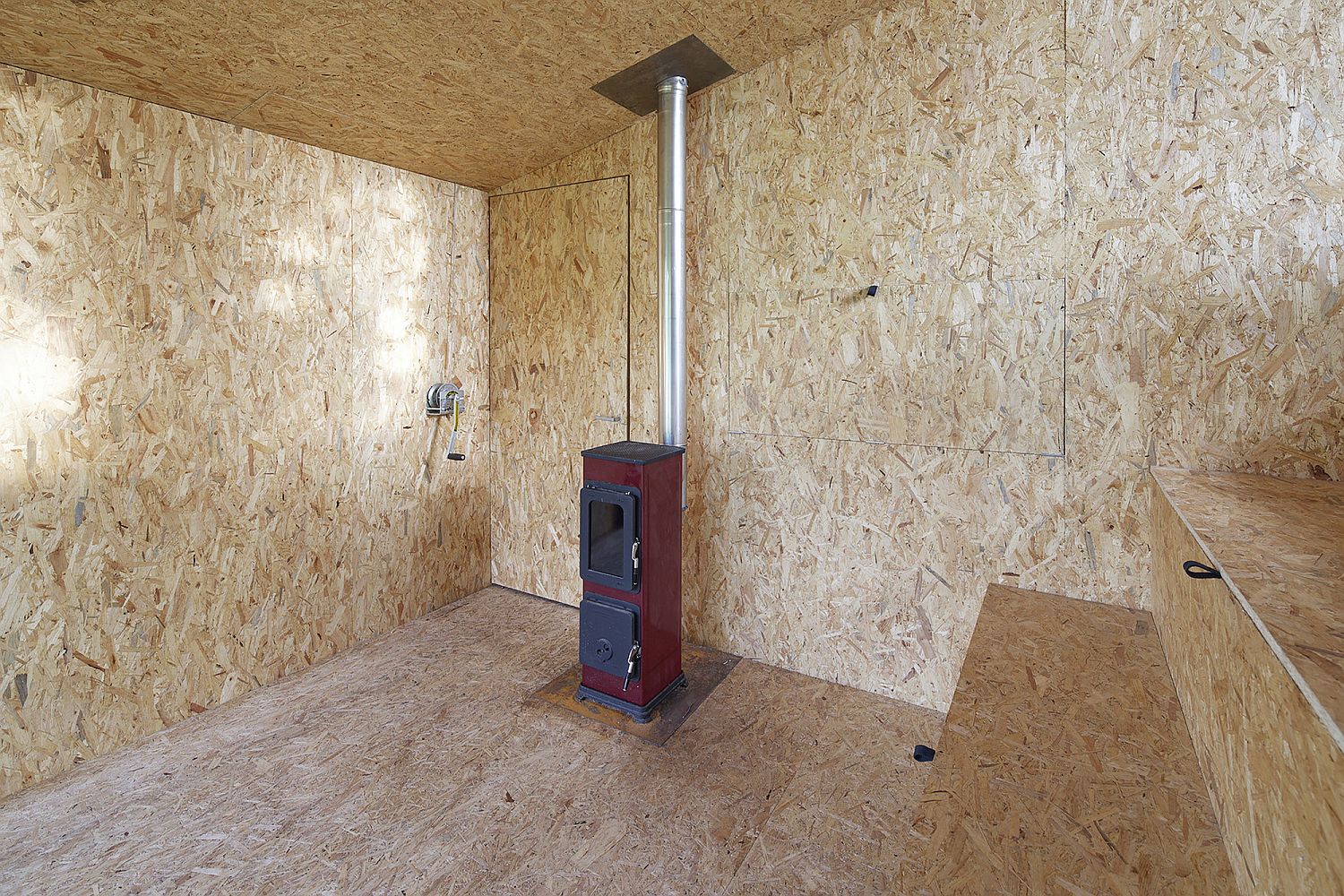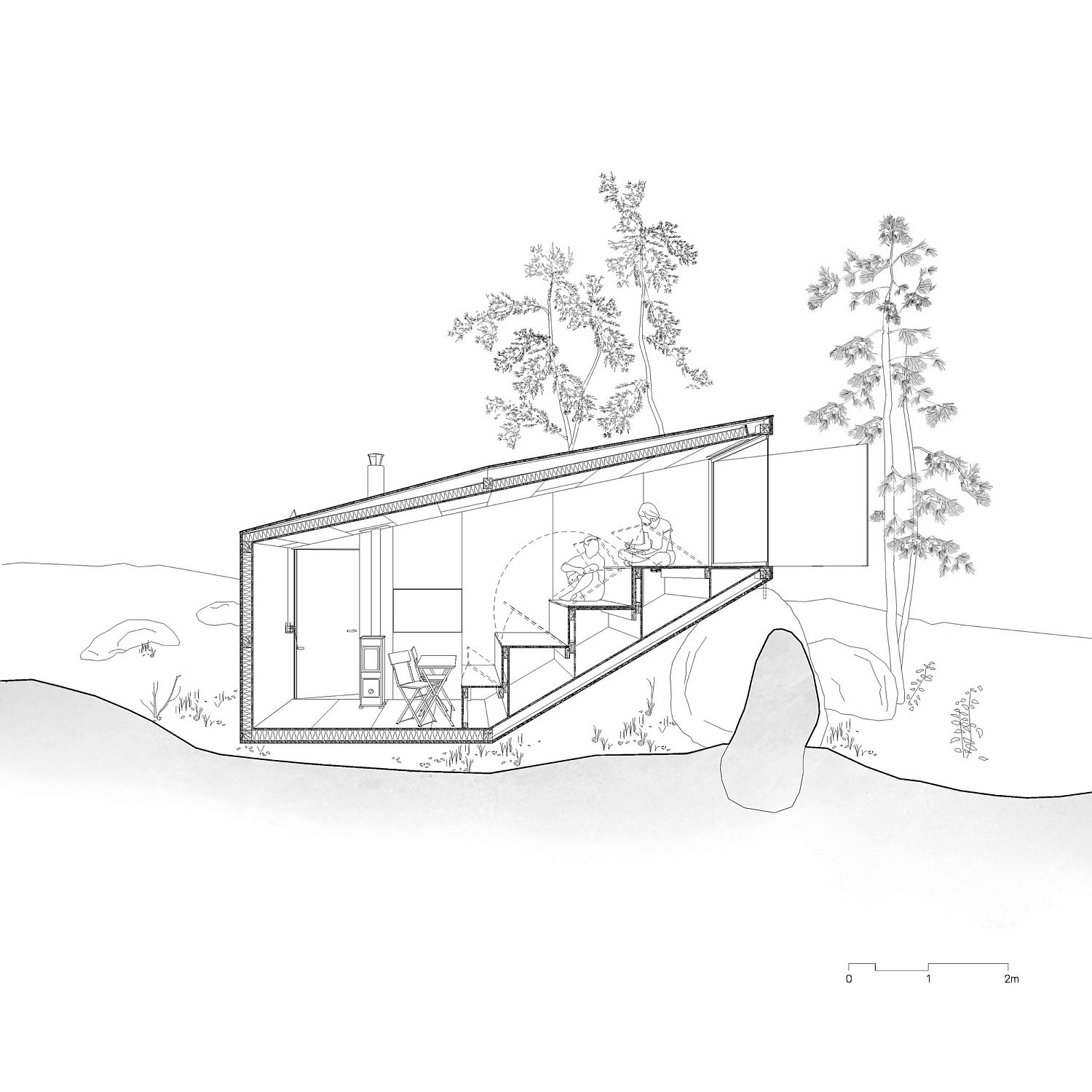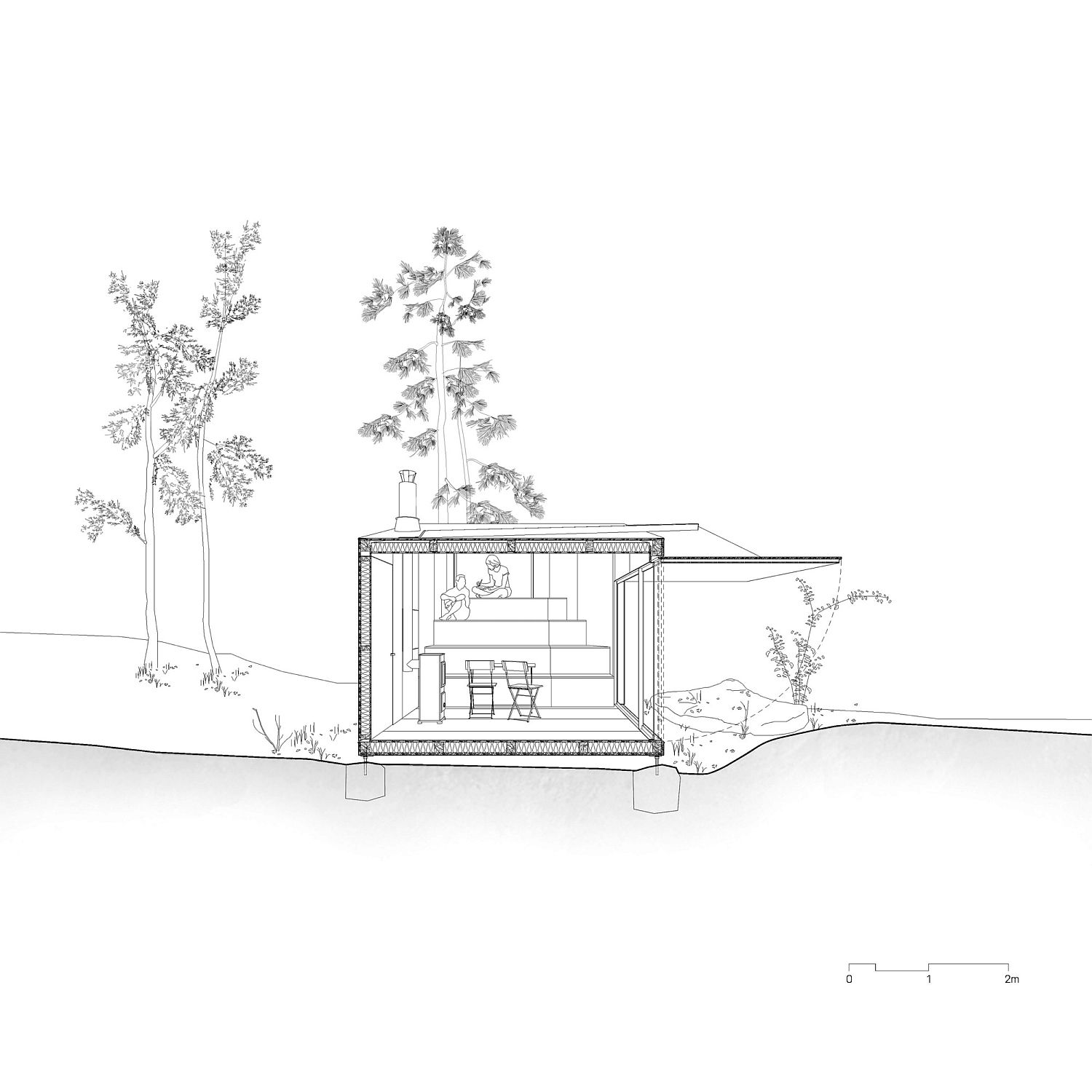 Liked the story? Share it with friends.