An island retreat is one that we all dream about. It is an escape that lets you move away from your busy urban life and take shelter in nature as one enjoys the many sights and sounds of coastal life. Promising all that and a whole lot more is this fabulous cabin on Galiano Island, Canada. This vacation home sits on a sloped lot surrounded by woods and has a built area of no more than just 100 square feet. Despite its limited construction space, it is the landscape around the tiny home that makes the biggest impact and also gives the interior a more spacious visual appeal. Designed by Trim Studio, the tiny cabin is one that leaves you charmed with its unassuming simplicity.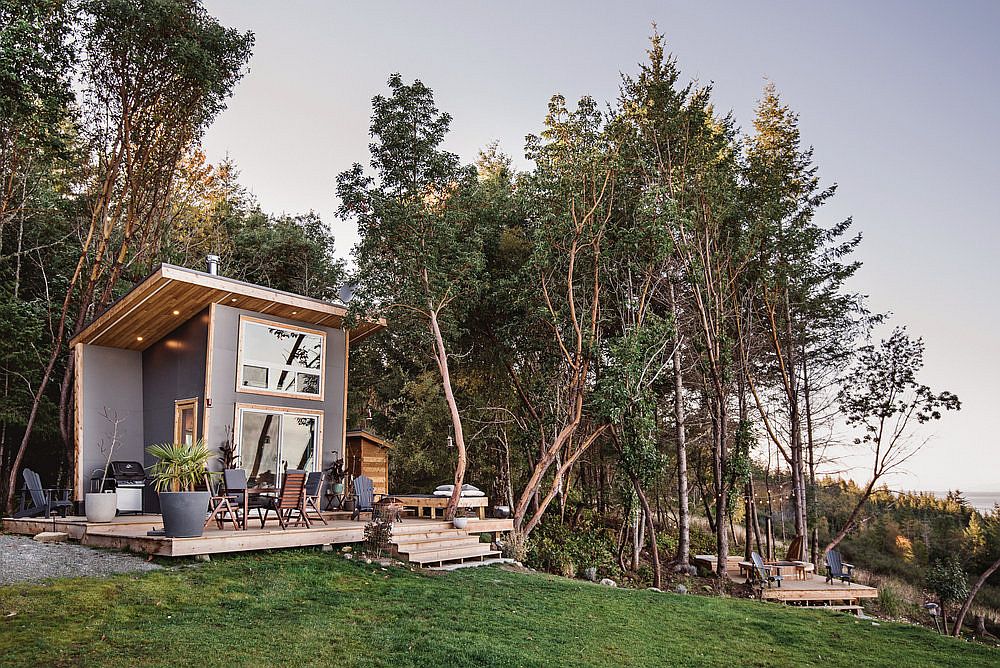 Inside, you find the living area and the kitchen on the lower level with the mezzanine level bedroom above. This keeps the floor plan uncomplicated with a wood and white color scheme shaping the backdrop. In the kitchen, it is cabinets and appliances with matte black finish and wooden countertops that make the biggest impact while a skylight brings in ample natural light. Neatly placed recessed lights illuminate the lower level with a spacious deck extending the interior into the landscape.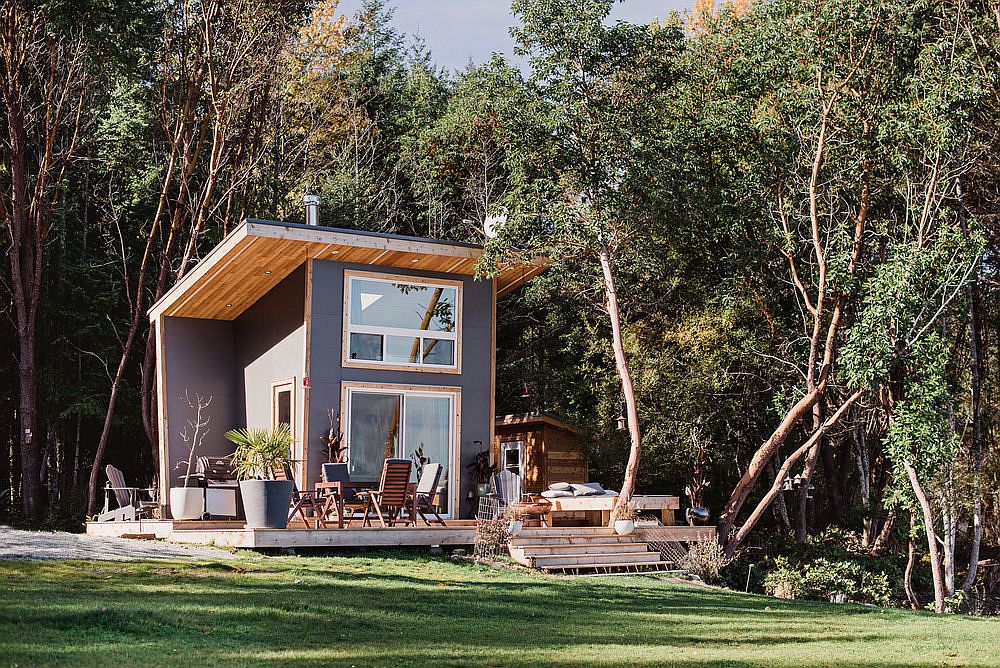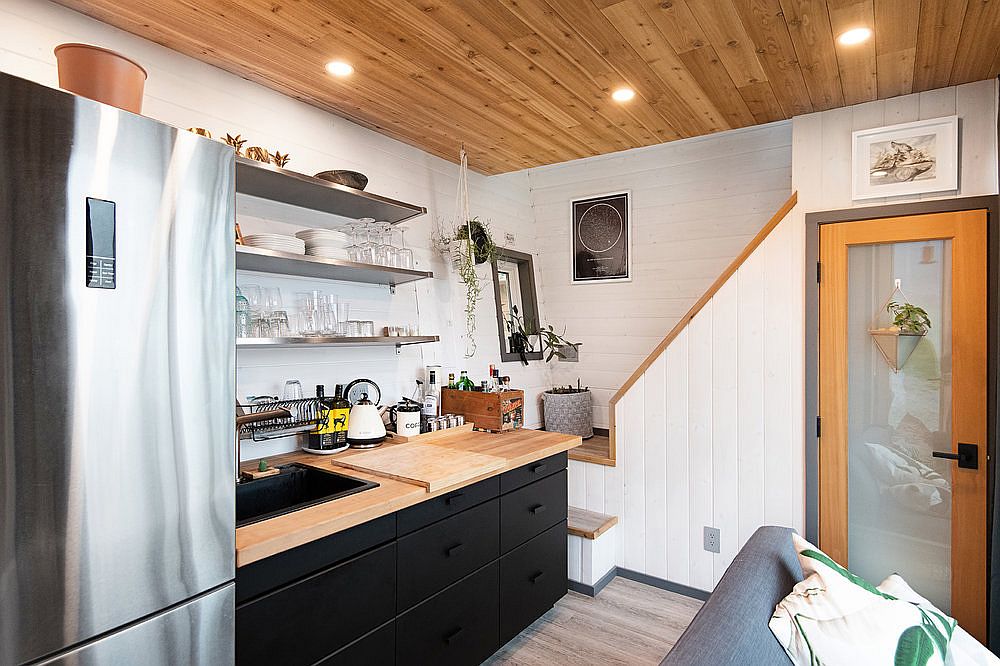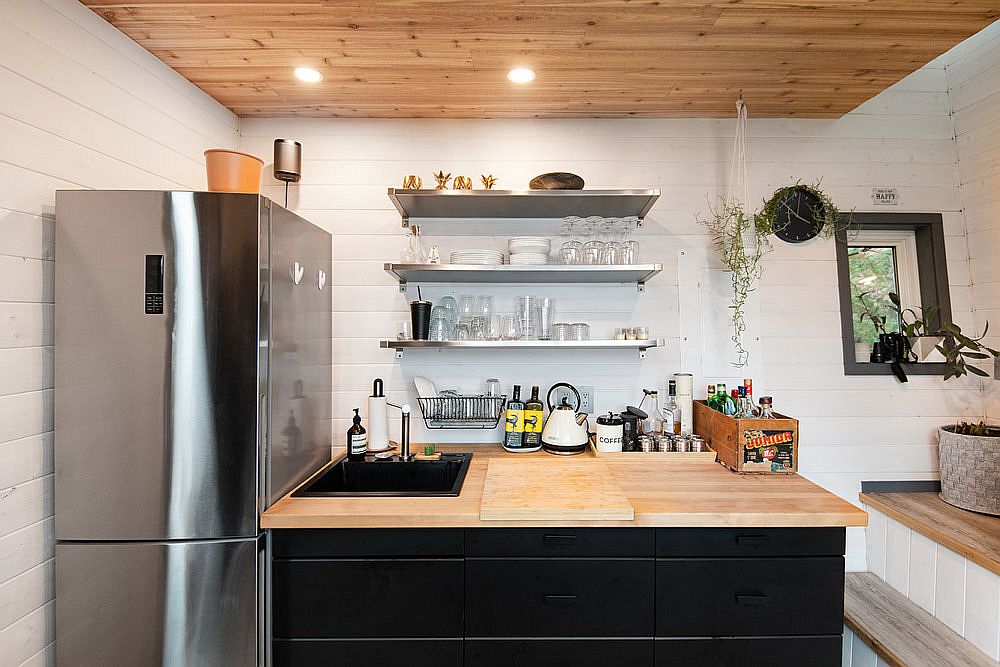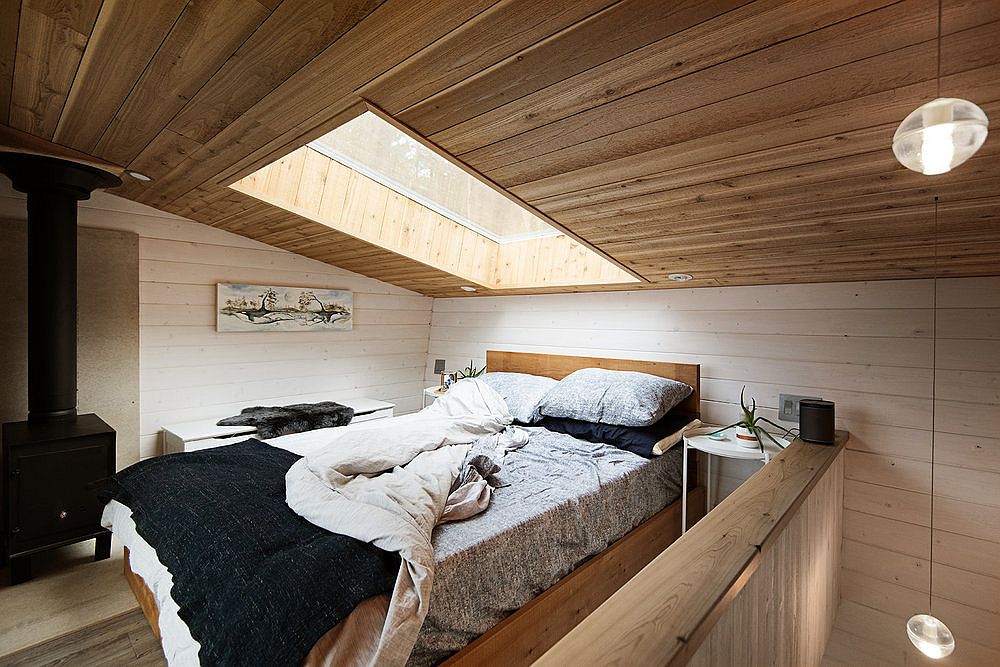 Gray and wood shape both the interior and exterior of the home and large glass windows connect the interior with the scenery outside. Secluded, space-savvy and one-of-a-kind, this is an island escape unlike most others! [Photography: Jarusha Brown]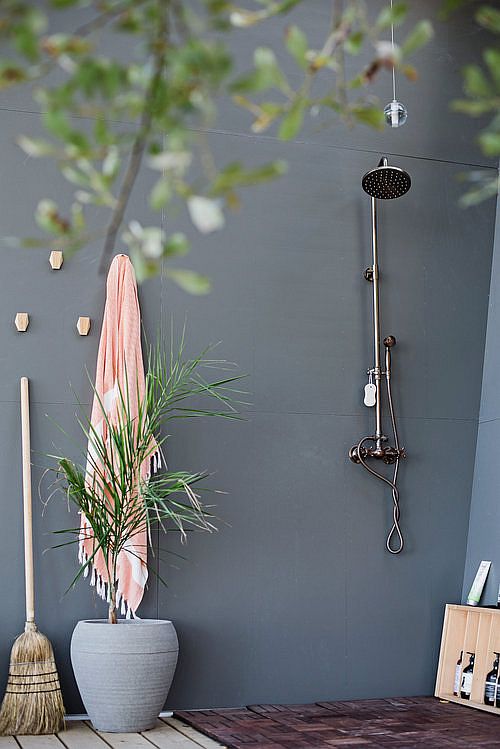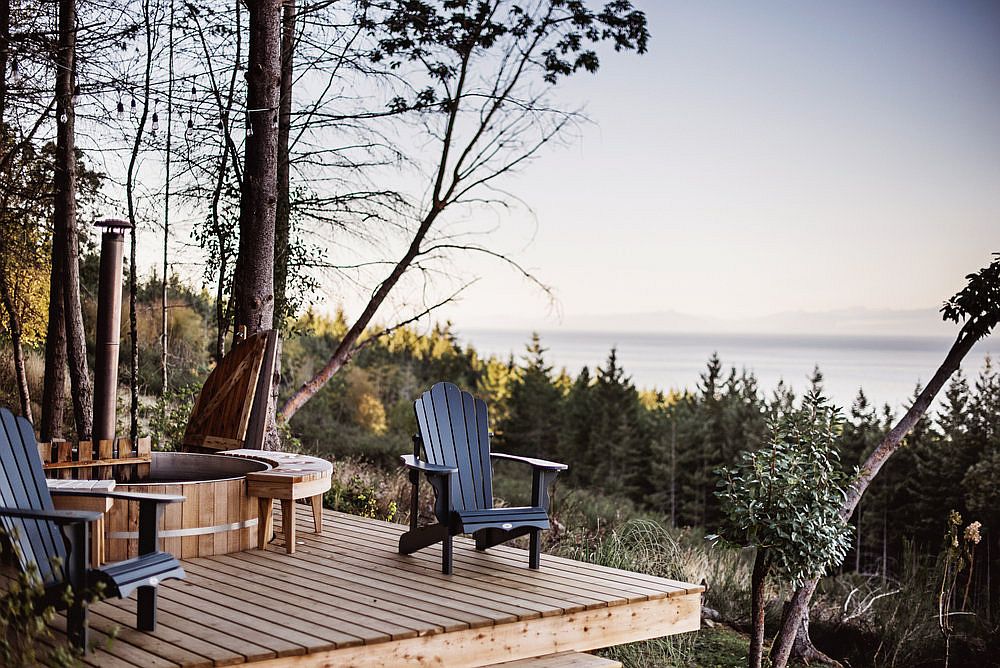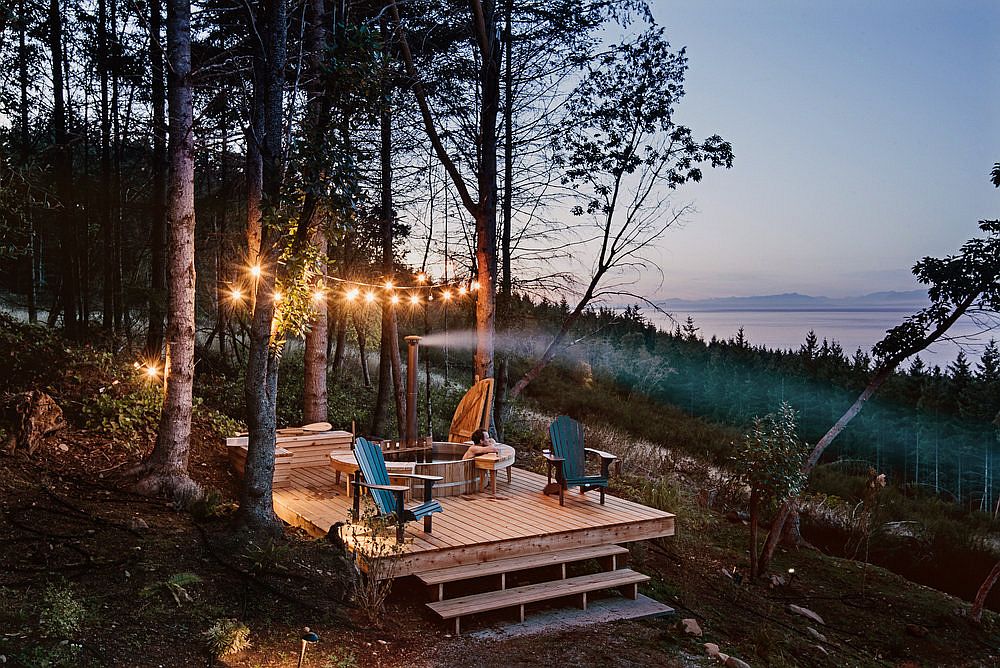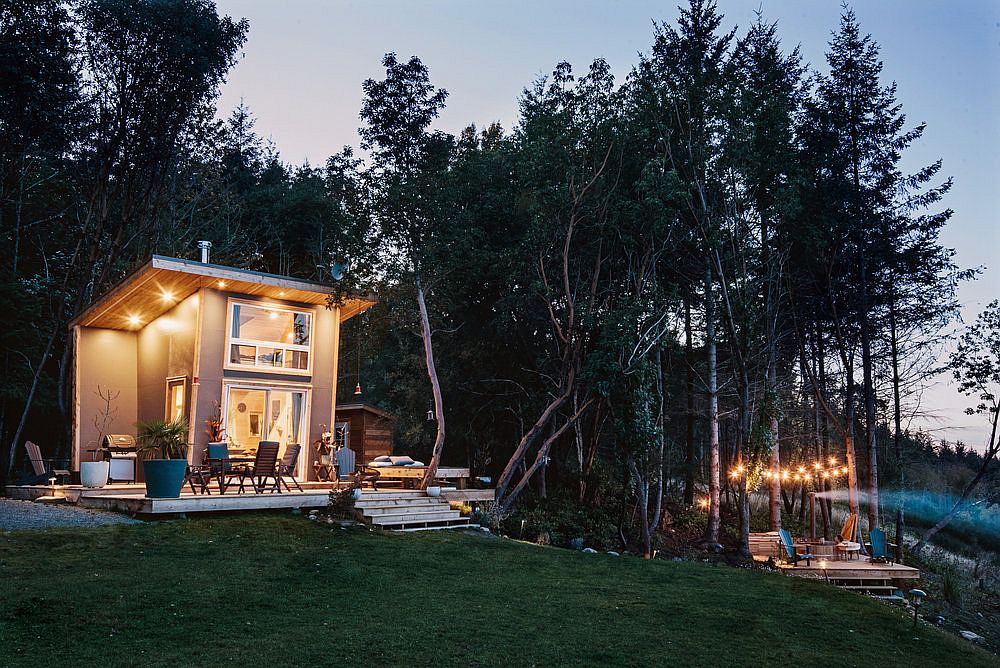 Liked the story? Share it with friends.