Attic apartments can be a difficult place to renovate and ushering a bright, cheerful look is even more difficult. On most occasions, it is a mix of contemporary style and a neutral color scheme that drives away darkness and gives the old spaces a whole new visual appeal. The attic apartment is often a space where space is limited and unnecessary internal partitions only add to the chaos. Incorporating all these design principles and carefully intertwining them with a hint of industrial panache is this fabulous apartment in Aarhus, Denmark. Completely renovated and remodeled by HJ Arkitekter, this is an apartment that showcases a variety of textures in a modern minimal setting.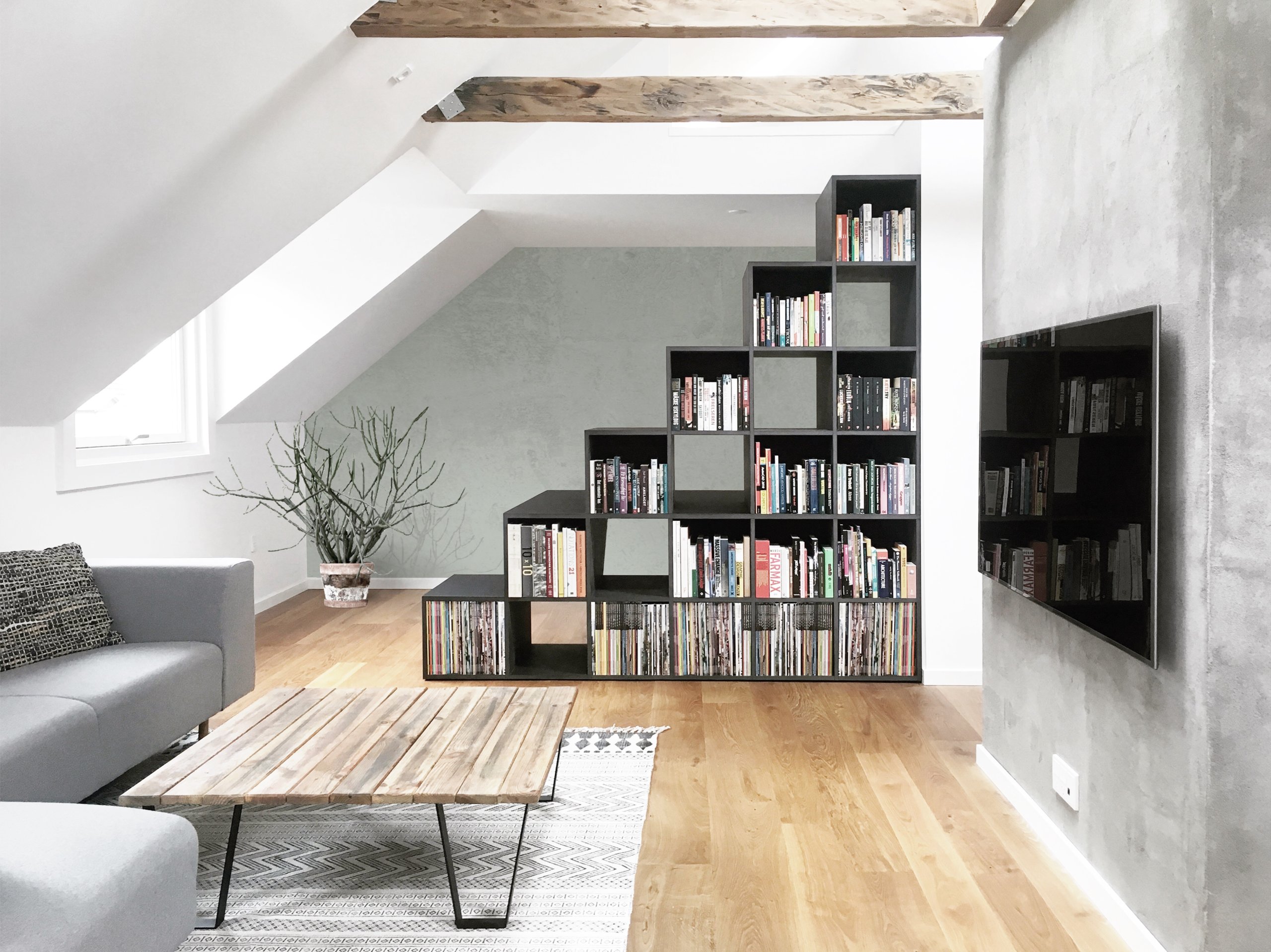 The living room is simple and minimal with white walls making up the backdrop and large windows bringing in ample natural light. One of the more apparent features in every room of this more urbane apartment is the use of wooden ceiling beams that add cozy warmth and accentuate the industrial appeal. This along with exposed concrete wall sections ensures that you are always reminded of the apartment's past. A smart sectional sits at the heart of the living area while a wooden dining table along with dark chairs makes up the dining area and also the home workspace.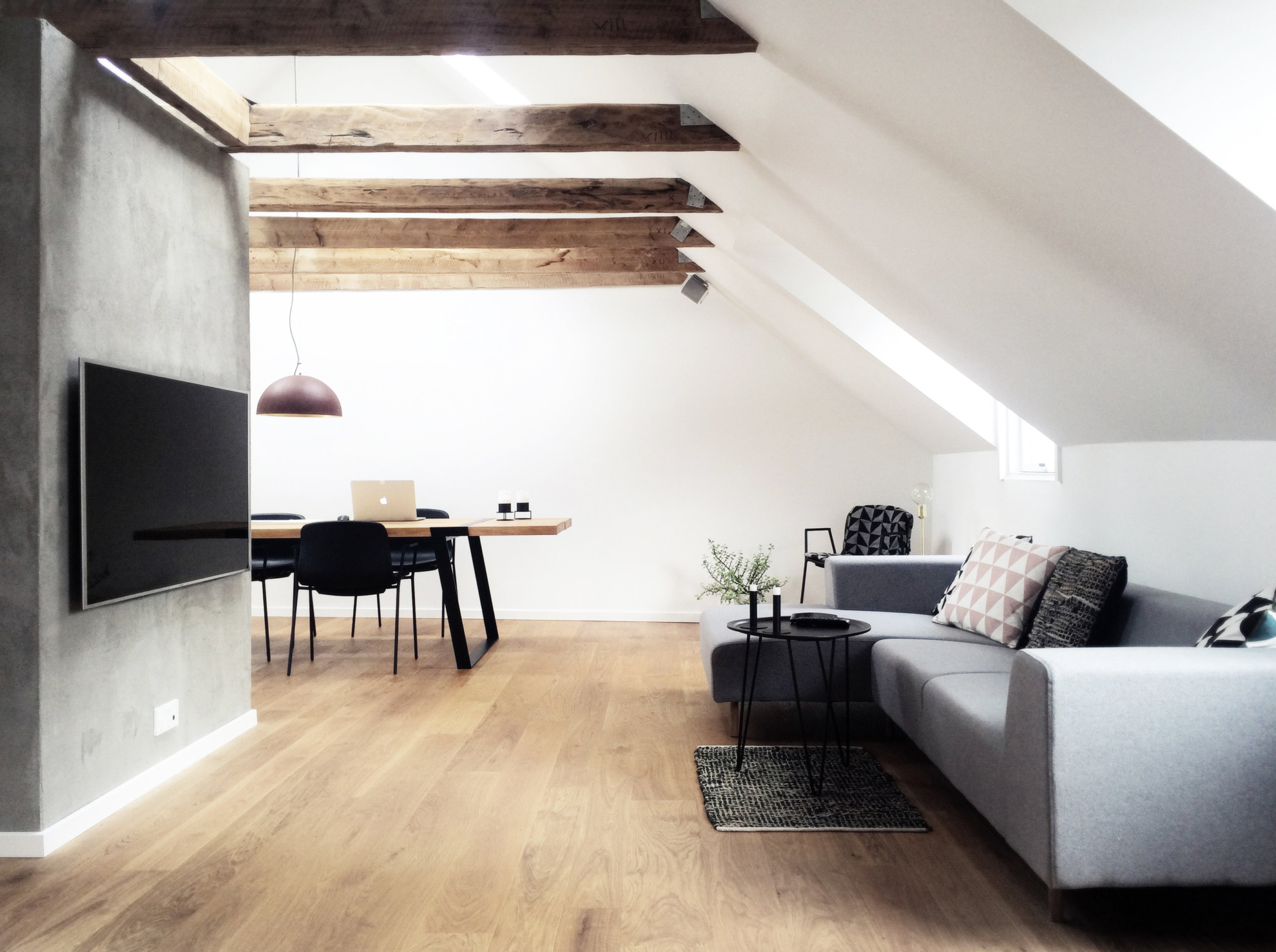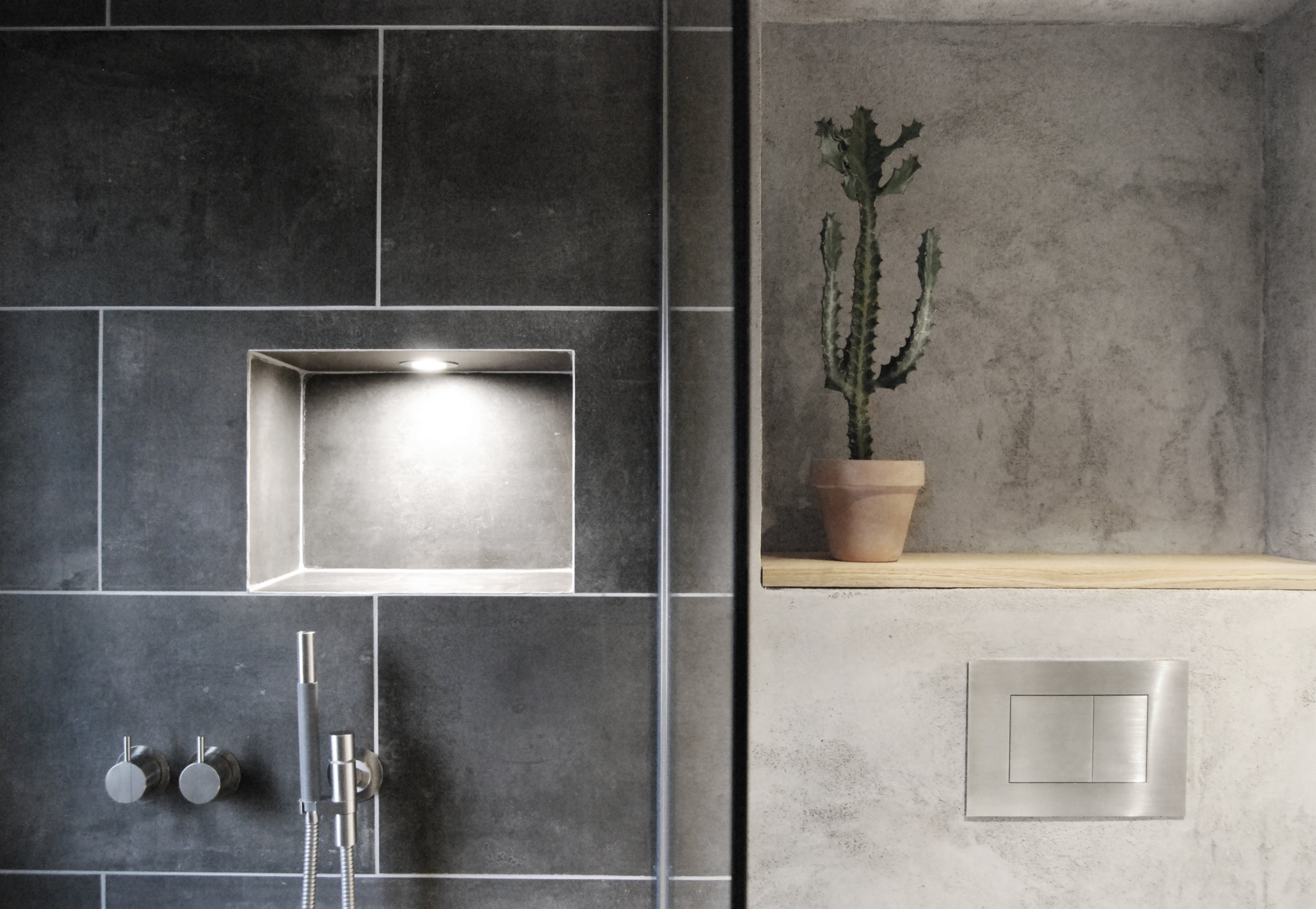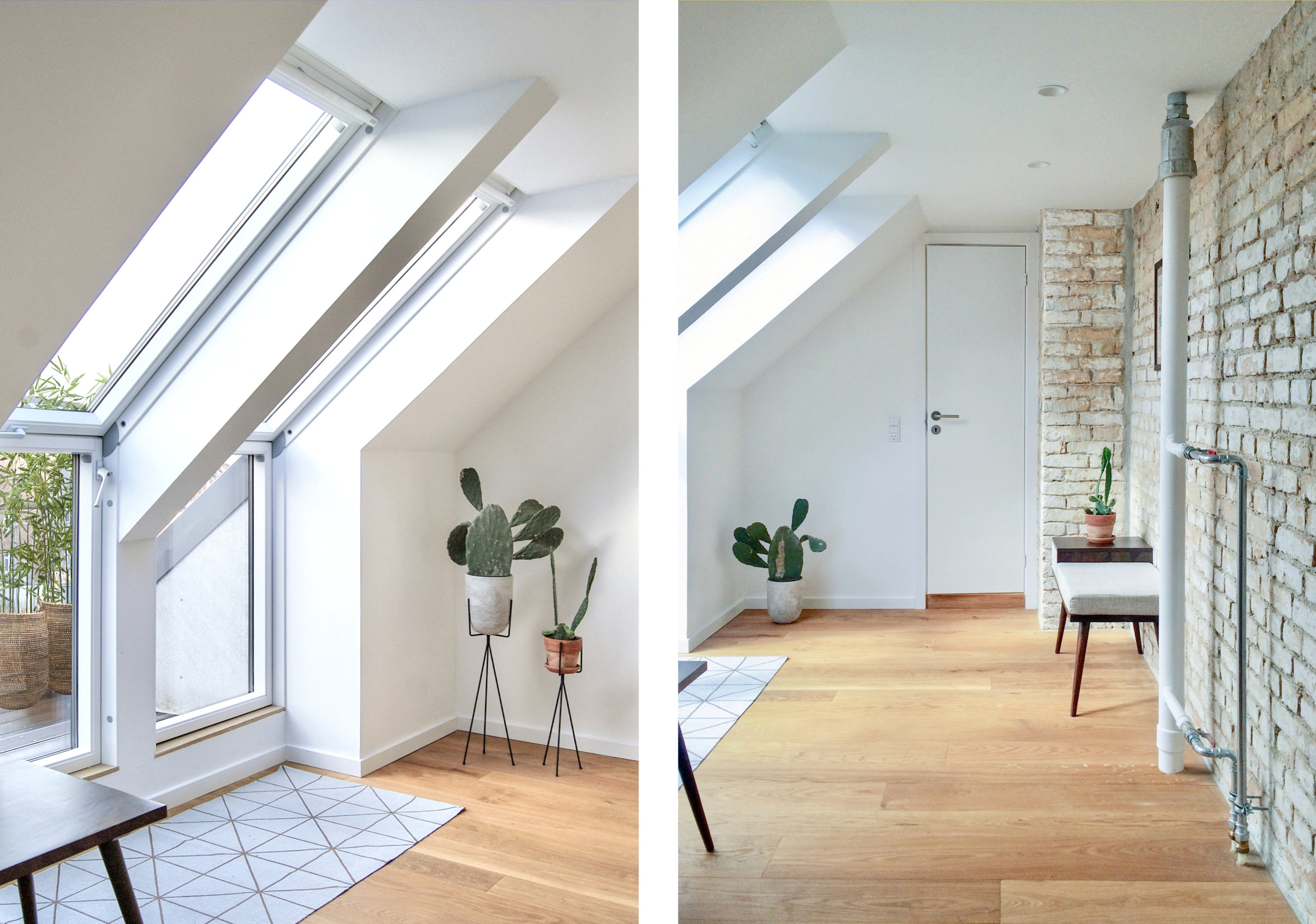 A multi-level bookshelf in the living room provides color to an otherwise neutral setting while the bedrooms and bathrooms also embrace the neutral color palette with hints of textural contrast. Exposed brick walls and indoor greenery complete this fabulous, bright apartment in Denmark!