300 square feet is not a lot of space to work with, and it does take plenty of creativity and a few custom design solutions to turn it into a hip living space that serves you diligently. Doing precisely this is the ultra-small Batipin Flat in Milan, Italy that was transformed completely by studioWOK using a bespoke plywood wall unit that hides within it a Murphy bed, an entrance to the kitchen on one side and bathroom on the other, a full-fledged closet, and an air conditioning unit!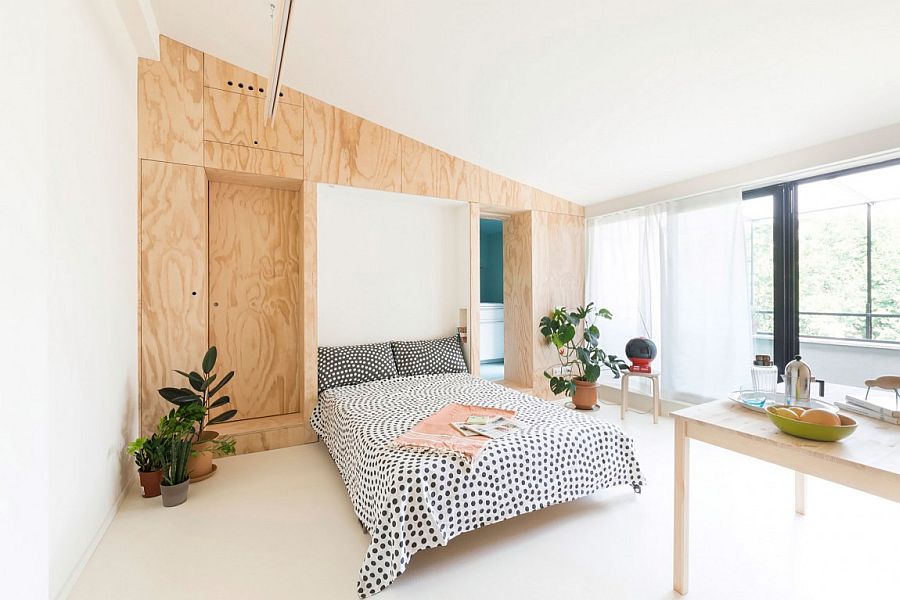 All this allows the homeowner to configure the same common space into the bedroom, living room or dining area over the course of the day simply by unleashing the magic of the two 'active' wooden walls. A large plush cushioned bench on wheels that slides away underneath one of the walls and a fold-away dining table add to the flexibility of the tiny apartment, where every inch of vertical space on offer is put to great use. The result is a clean, minimal interior where plywood, white and blue help shape a cheerful and elegant ambiance.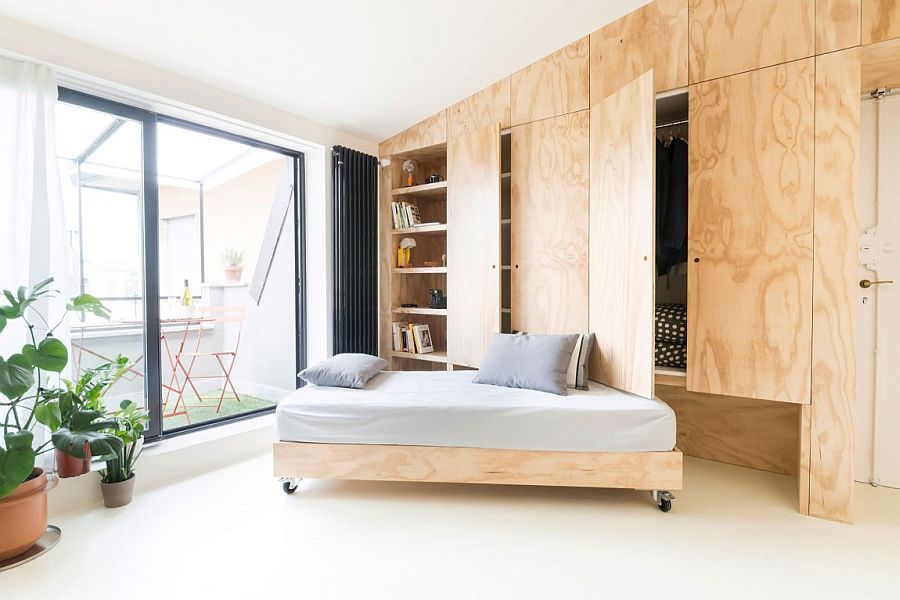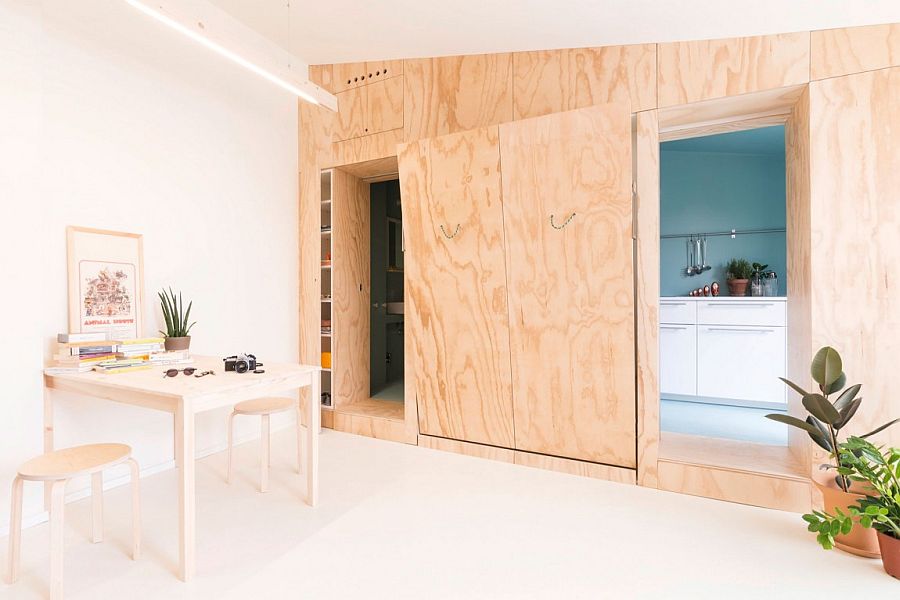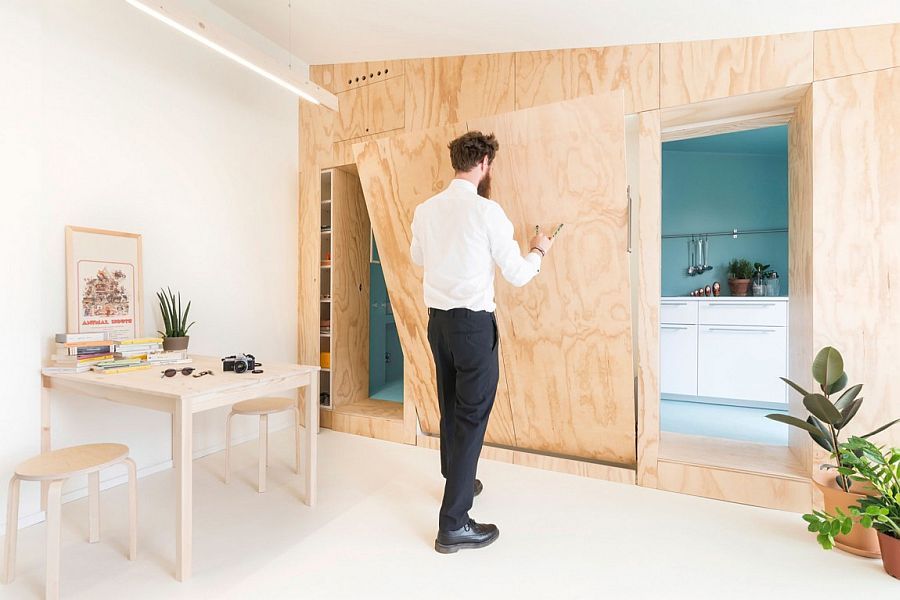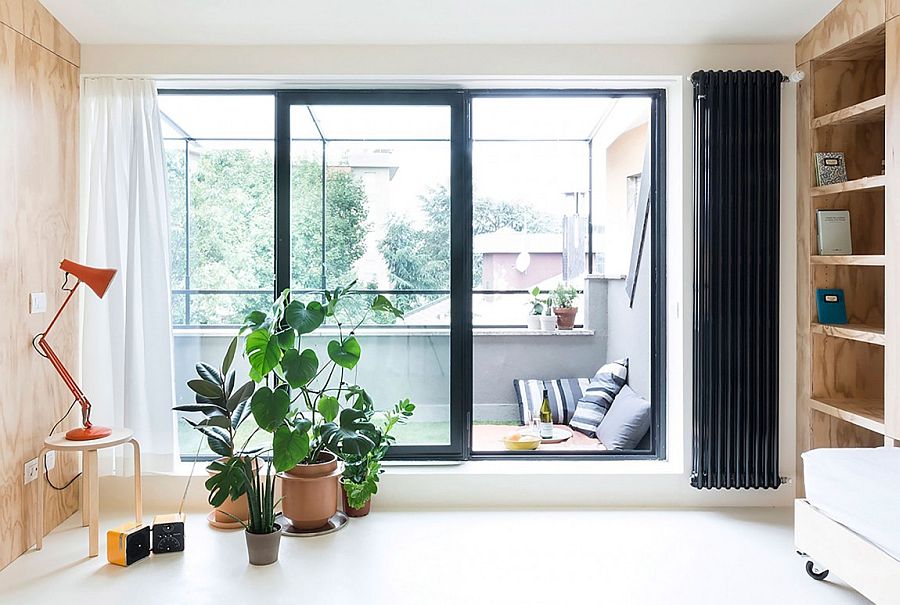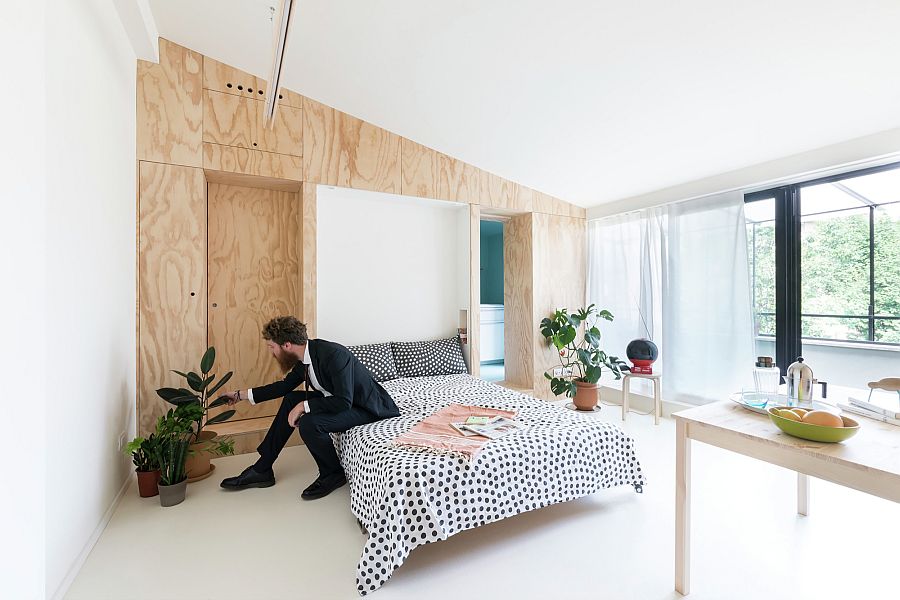 With the bathroom and kitchen being clad in breezy blue, this is an apartment where aesthetics seem as important as ergonomics and each one complements the other! The small balcony not only offers a tiny retreat, but extends the living space visually and brings in plenty of natural light. A few house plants and understated lighting complete the nifty flat in Milan.