Paul Kirk is arguably one of the most renowned Pacific Northwest architects who not only defied the conventions of the time, but also defied the style that would soon become the accepted norm in the region. Sweeping windows, practicality and the clean aesthetics of midcentury style defined his homes. But when Gavin Kelly moved from Australia to Seattle in the late 90s and was searching for a house in the Queen Anne neighborhood, he was unaware that the old 1960s residence he was about to buy was designed by Paul Kirk himself! With a roof that combined with its north and south side walls to create a homogenous structure, this 1966 house was transformed into a modern hub a decade down the line.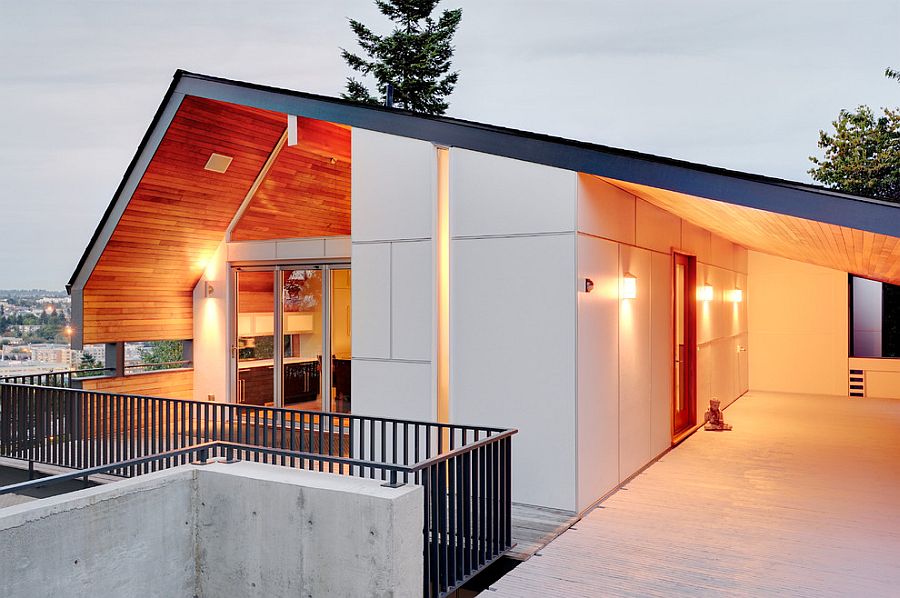 It was Lane Williams Architects who transformed this 1960s midcentury home into a contemporary family residence by expanding the living area, adding an additional bedroom and breaking up the visual of dark Western Red Cedar in the living area with a white-painted drywall. The remodeled interior showcases a wonderful alchemy of the past and present, as much of the original design by Paul Kirk is preserved and highlighted even as the latest additions make a bold visual impact. The large collection of windows that opens up the kitchen, living and dining areas towards the sparkling city skyline is still kept intact to give the interior an airy appeal.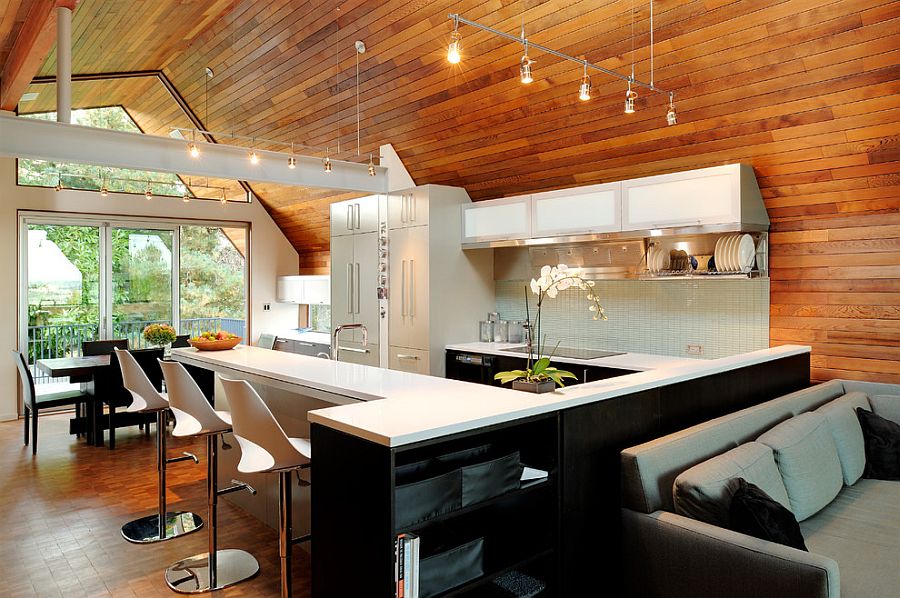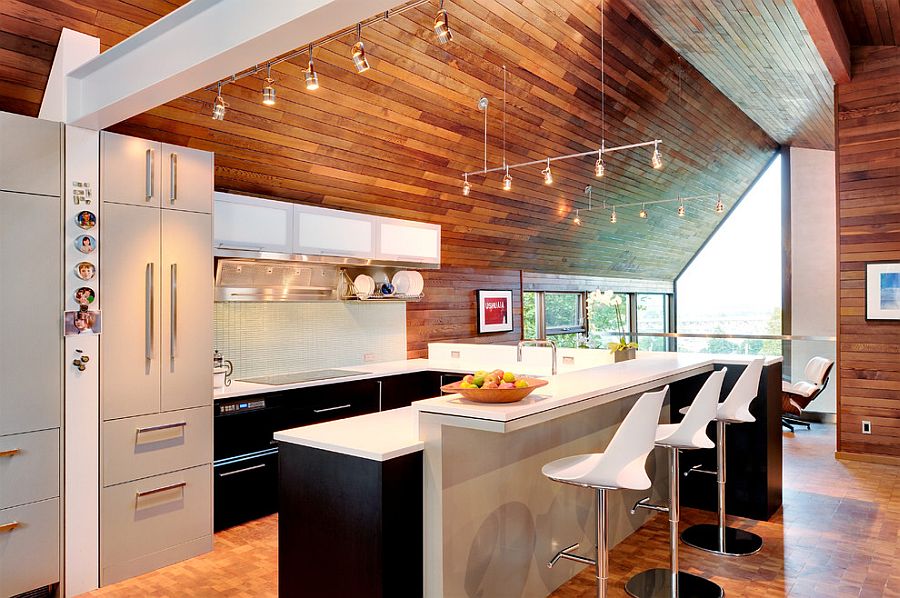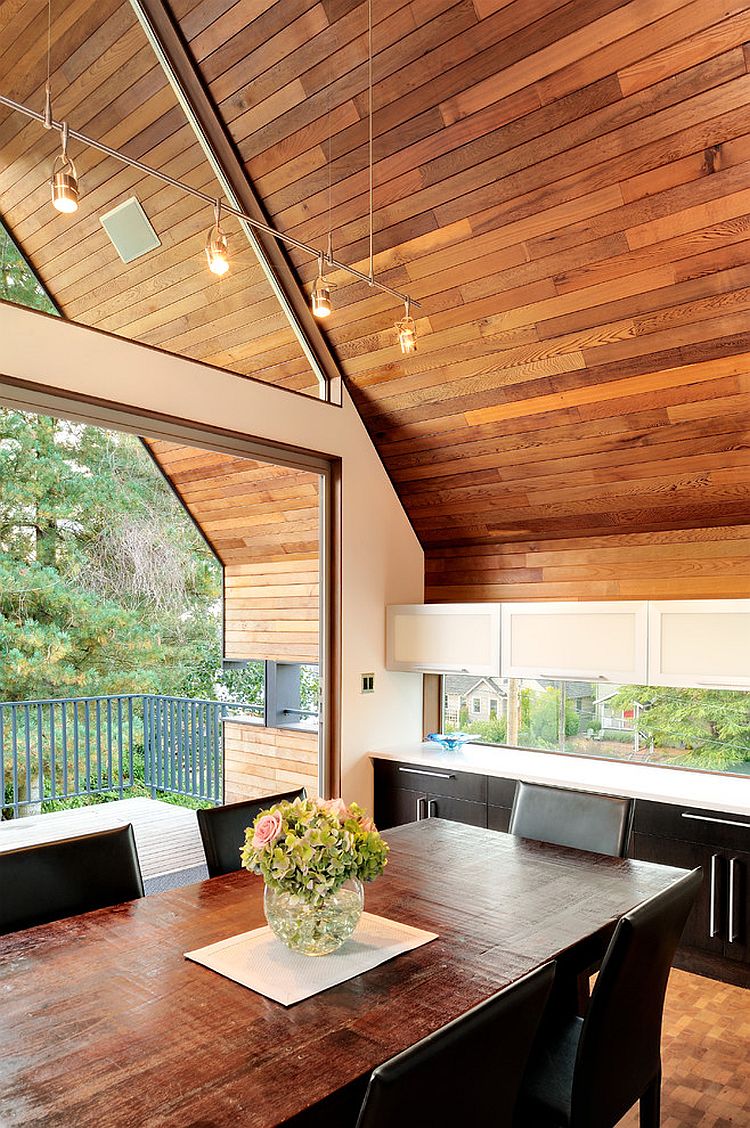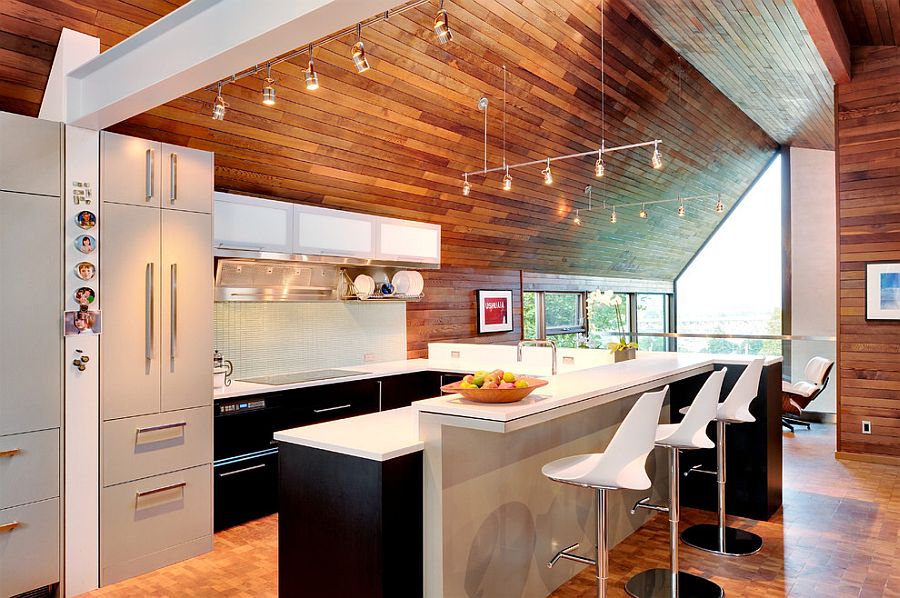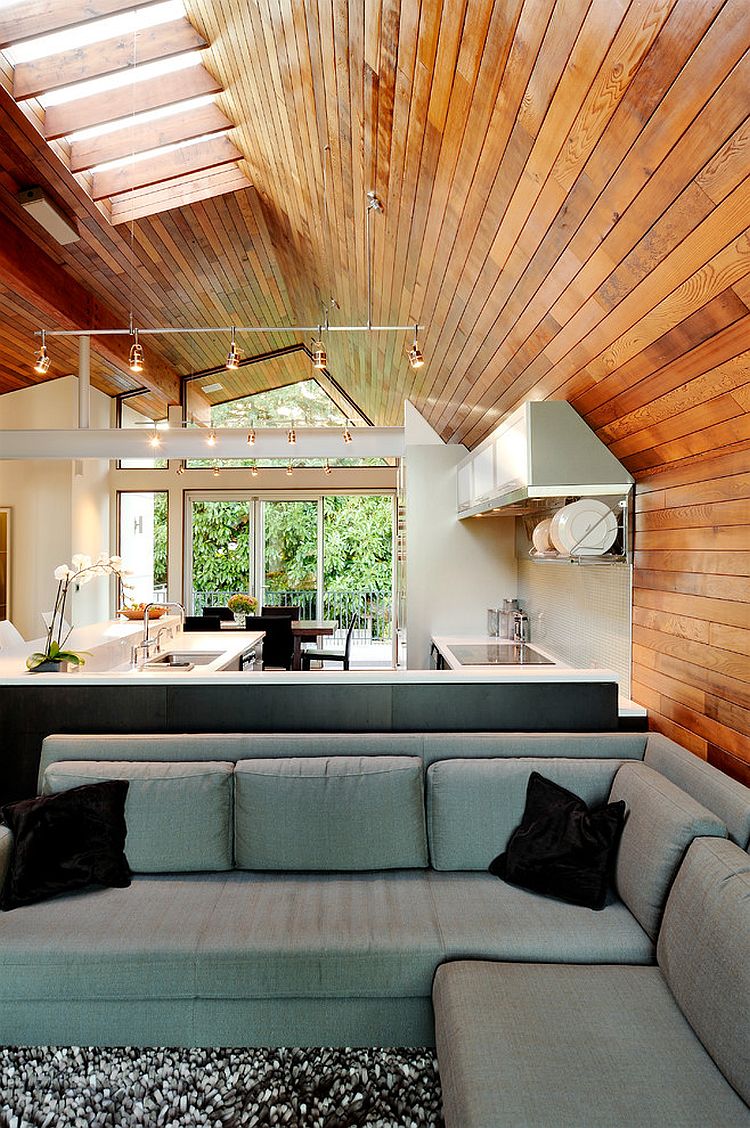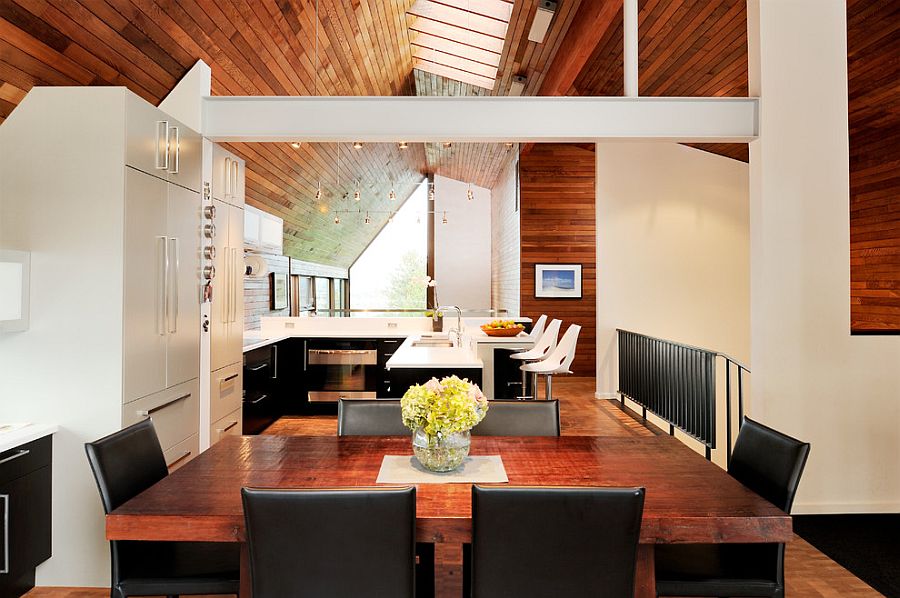 By suing the gray shingle roofing material all the way down to the walls, Lane Williams creates a smart fusion of classic and contemporary styles that draws your attention instantly. A new media room that also doubles as guest space, a children's bedroom and a white kitchen with quartz countertops add to the sparkle of this revitalized Seattle family home.