Smart renovations and extensions are always not just about adding new rooms and expanding the living area outdoors. There are times when homeowners want to cut back on the unnecessary and give their house a smart and sensible makeover that improves lifestyle. Nestled in a relaxing, modern neighborhood of Melbourne, the Brighton Residence is one such gorgeously revamped classic house, where the modern and the timeless come together in a seamless manner. Revamped and renovated by Jacobs Thomas & Associates for a retired couple, simplicity, efficiency and a breezy indoor-outdoor interface are the keys to this utilitarian home improvement project.
Follow our brand to see more like this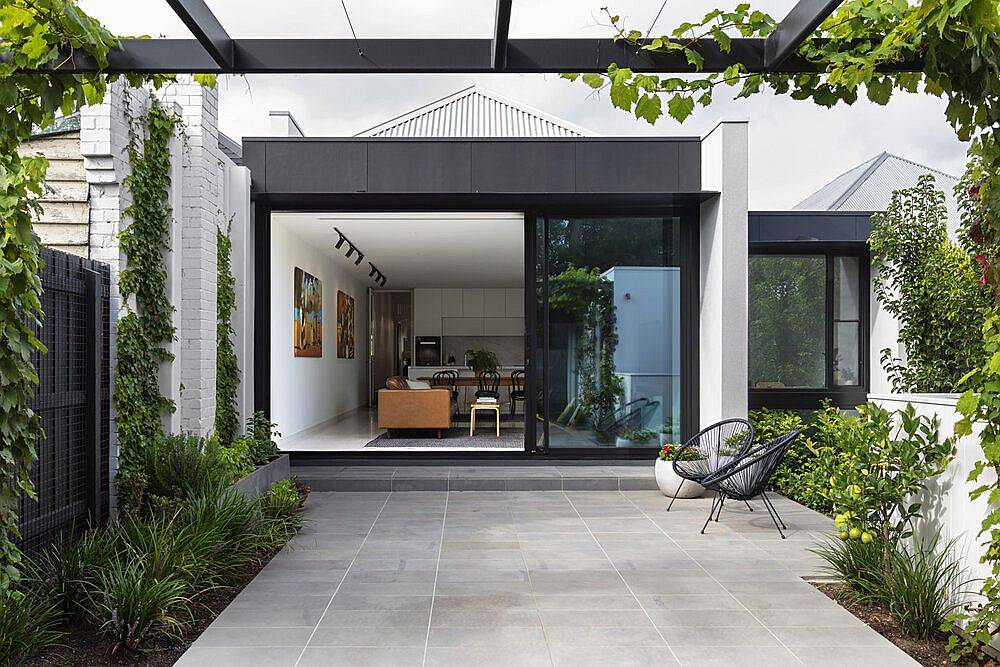 The heritage street façade of the home with its classic design was left untouched as the new additions sit comfortably behind it and away from the gaze of those passing by. It is easy to fall in love with the open plan living area that extends into the backyard thanks to the large sliding glass doors. A living area, kitchen and dining space with modern style and neutral color scheme become the heart of the house as bright wall art pieces and contemporary décor in brown usher in a dash of color.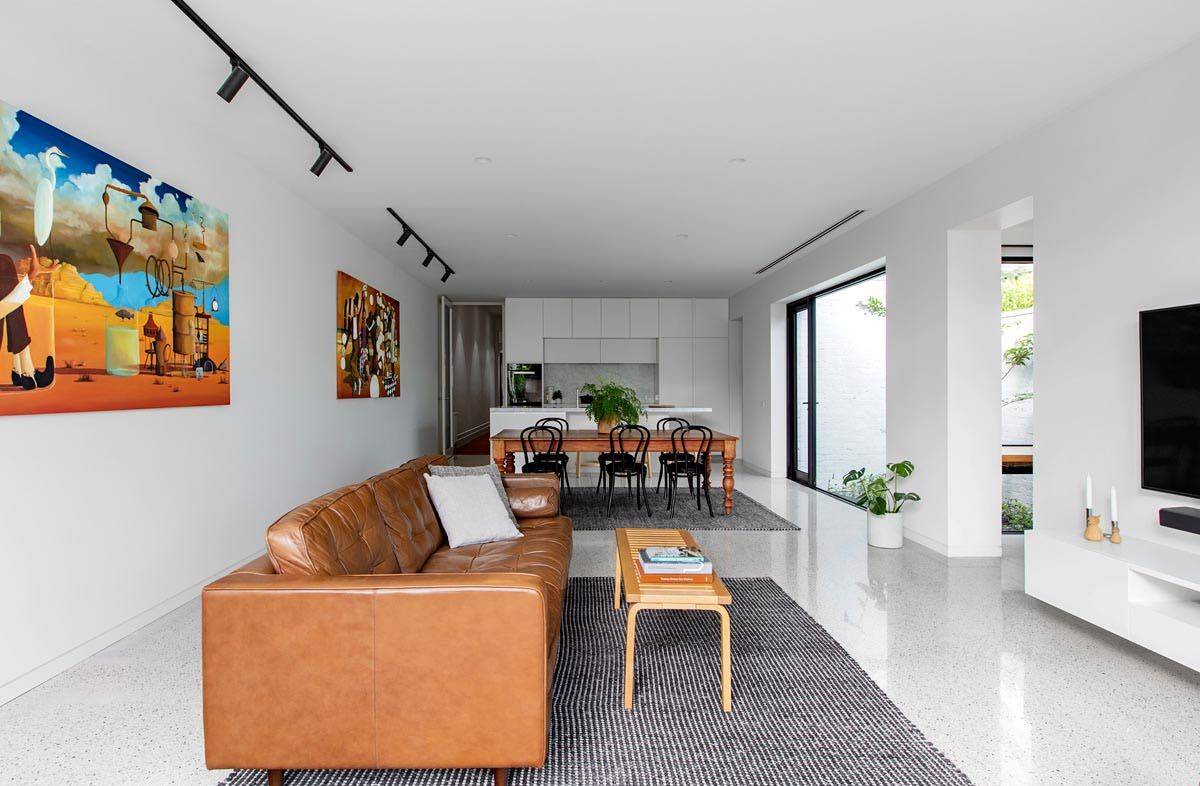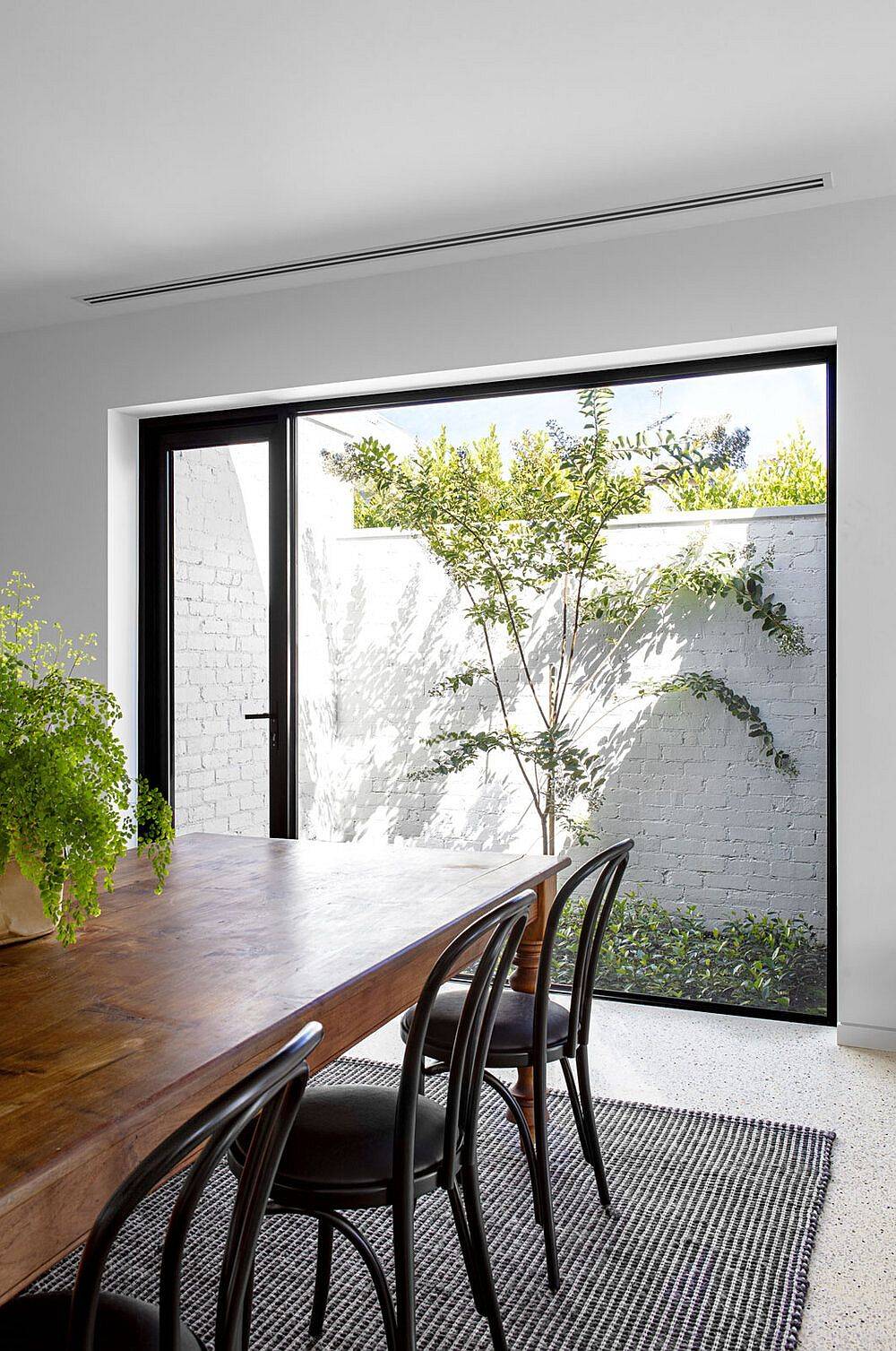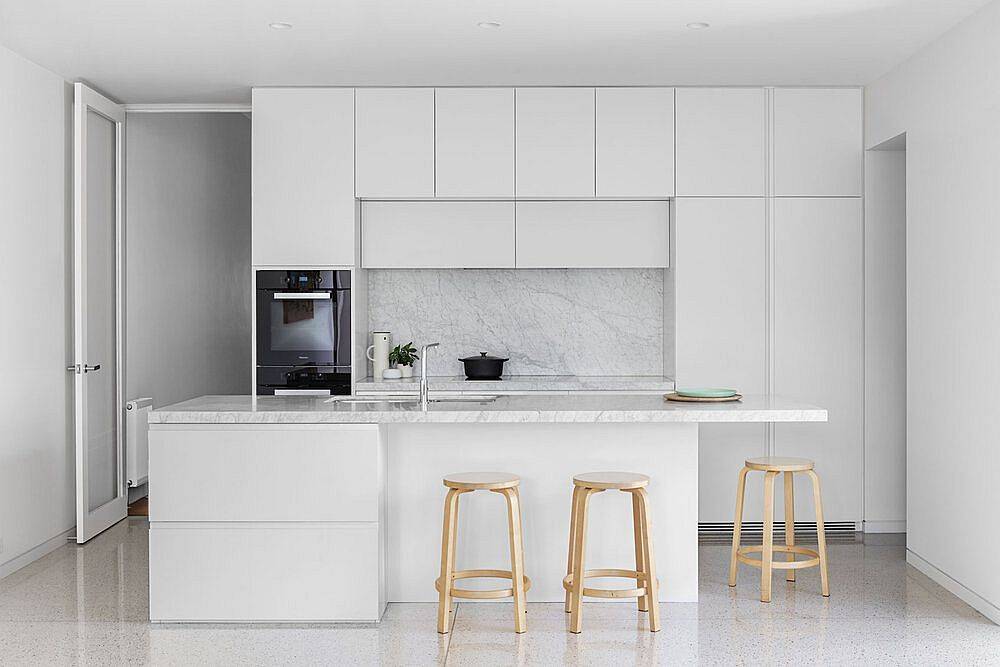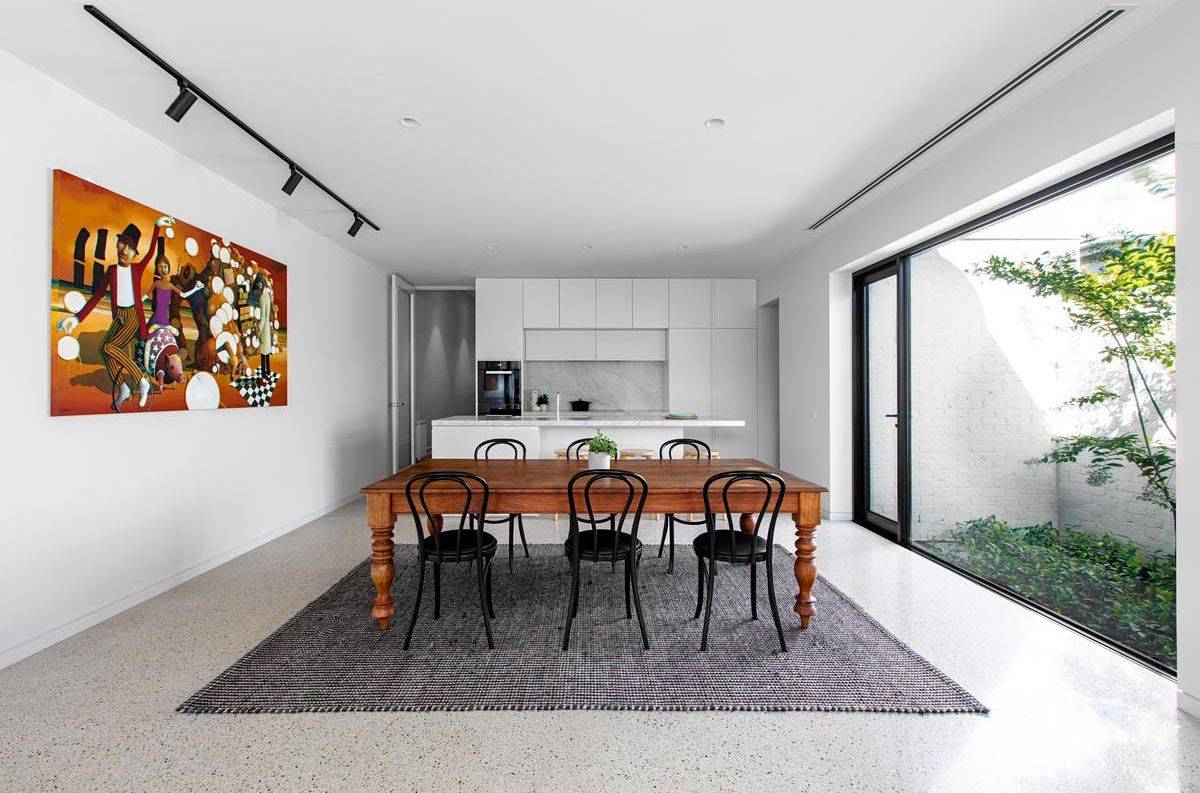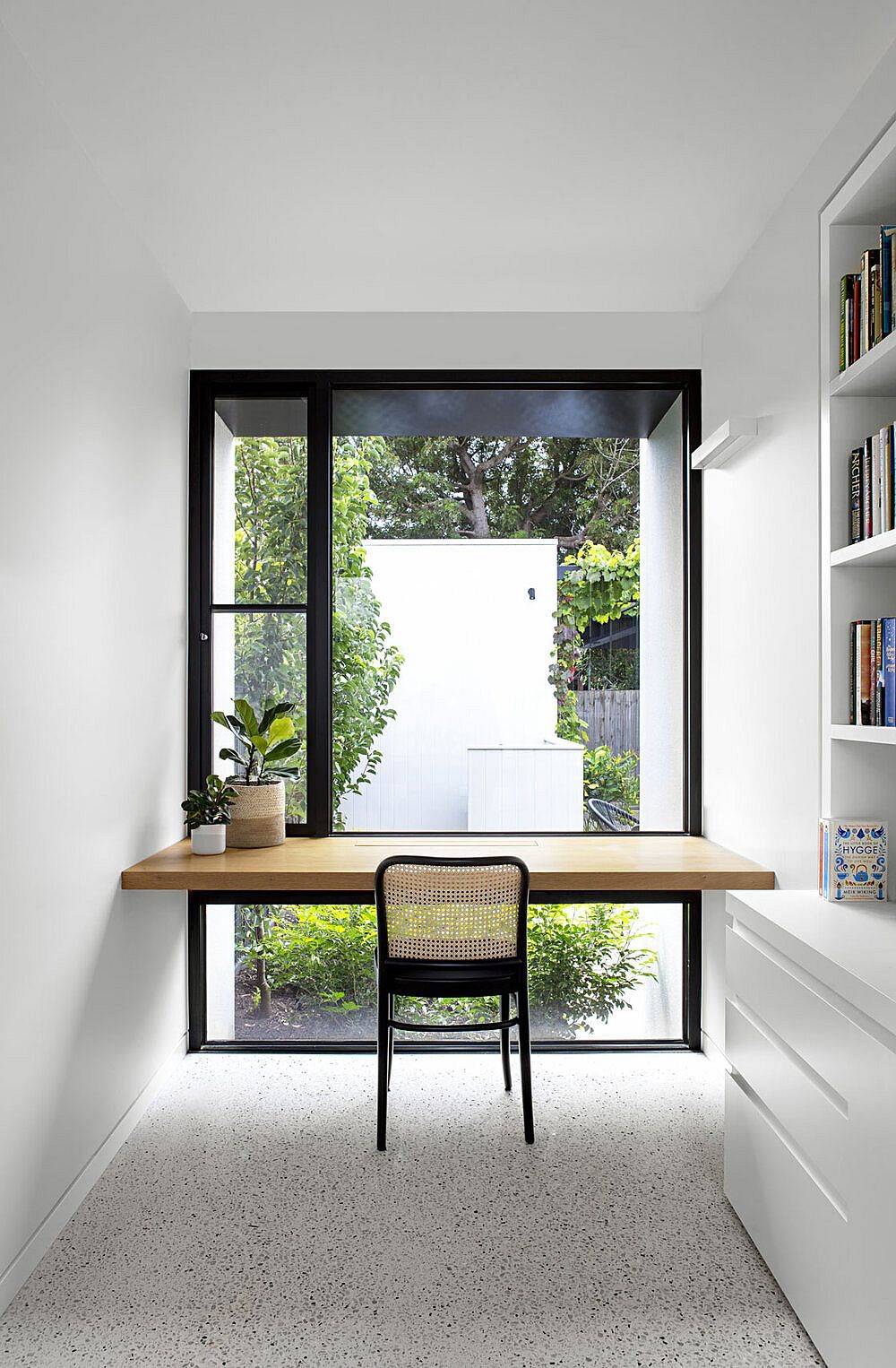 Another ingenious feature of the house is the large picture window in the fresh dining area that brings greenery and natural light to both the dining space and the kitchen as well. With custom work desks sitting at the end of an open room and overlooking the greenery outside, there is plenty of room for the couple to get some work done in a serene and ergonomic setting. A cheerful renovation with a minimal twist! [Photography: Lisbeth Grosmann]